1st PVP Flash Tournament with HIVE and DOOM rewards

---
THIS IS OUR GIVEAWAY ACCOUNT, FOR TEAM UPDATES AND ANNOUNCEMENTS PLEASE FOLLOW @cryptoshots.nft
This article is optimized for Desktop browsers and  Peakd
---
IN THIS POST
- Screenshots of our first PVP flash tournament
    It was a lot of fun!!
    The next one is today June 17th at 9pm EST ! #short-notice
- 3x PVP Alpha passes Giveaway
    That's all you need to start playing and earn in the PVP Alpha version of our Shooter game!
---
PVP Flash Tournament Pics
Someone's excited... 🔥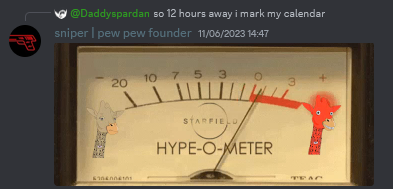 Revenge revenge revenge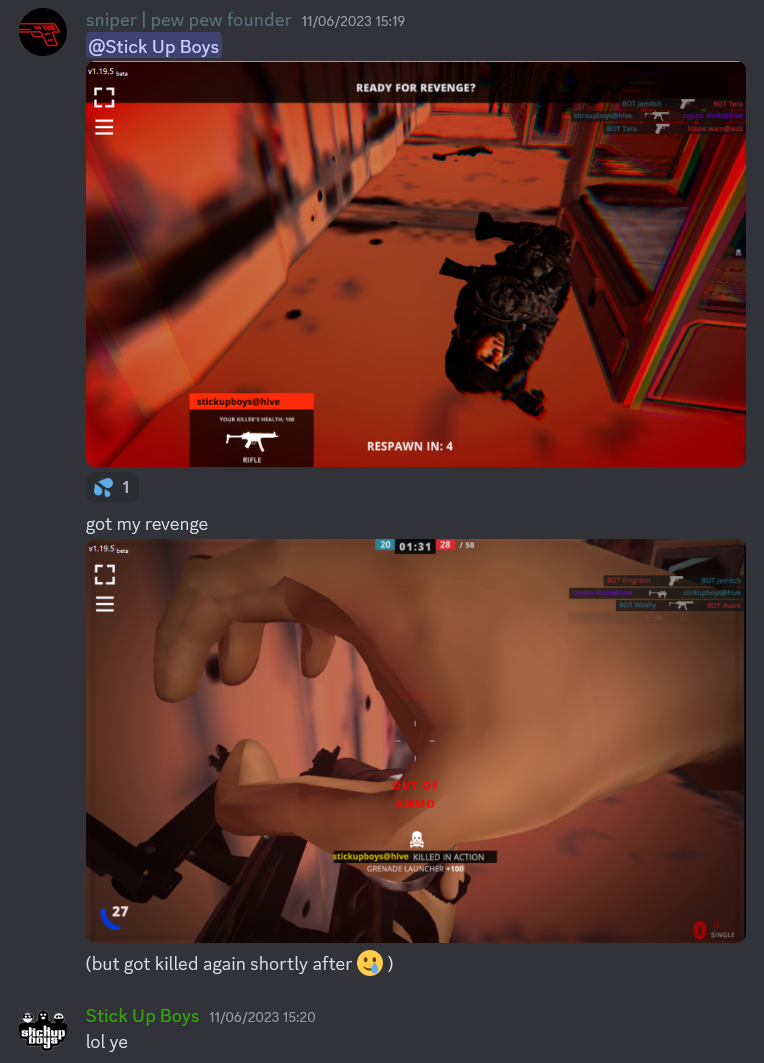 Secrets...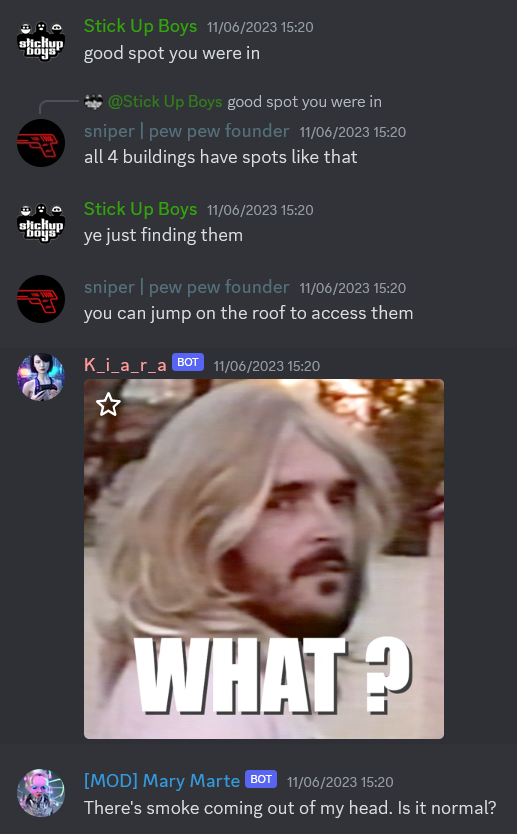 Don't suck if you want to earn rewards! 🤣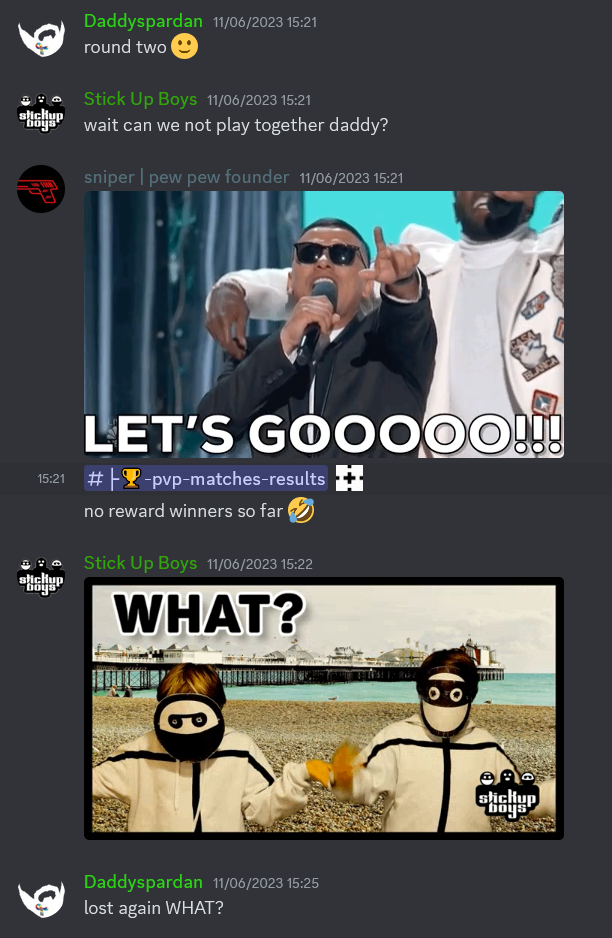 Sniper gotta snipe
Pretty fun. Wen voice?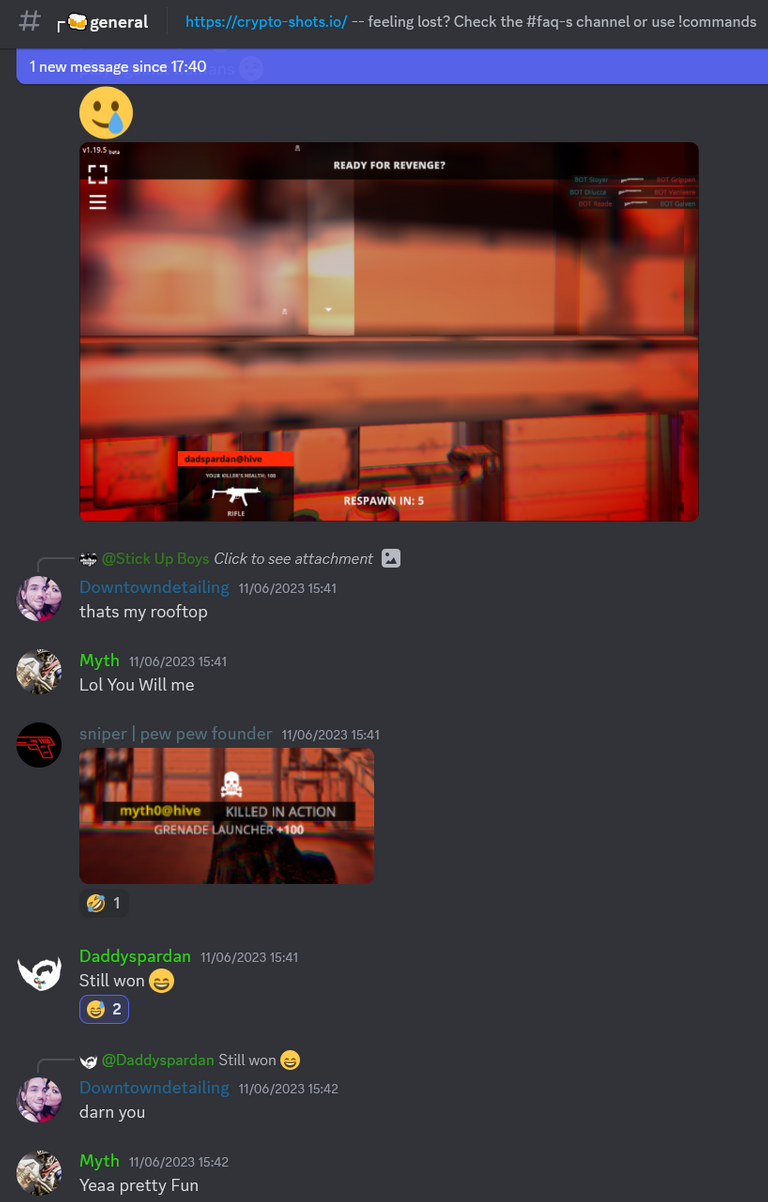 Get your friends in!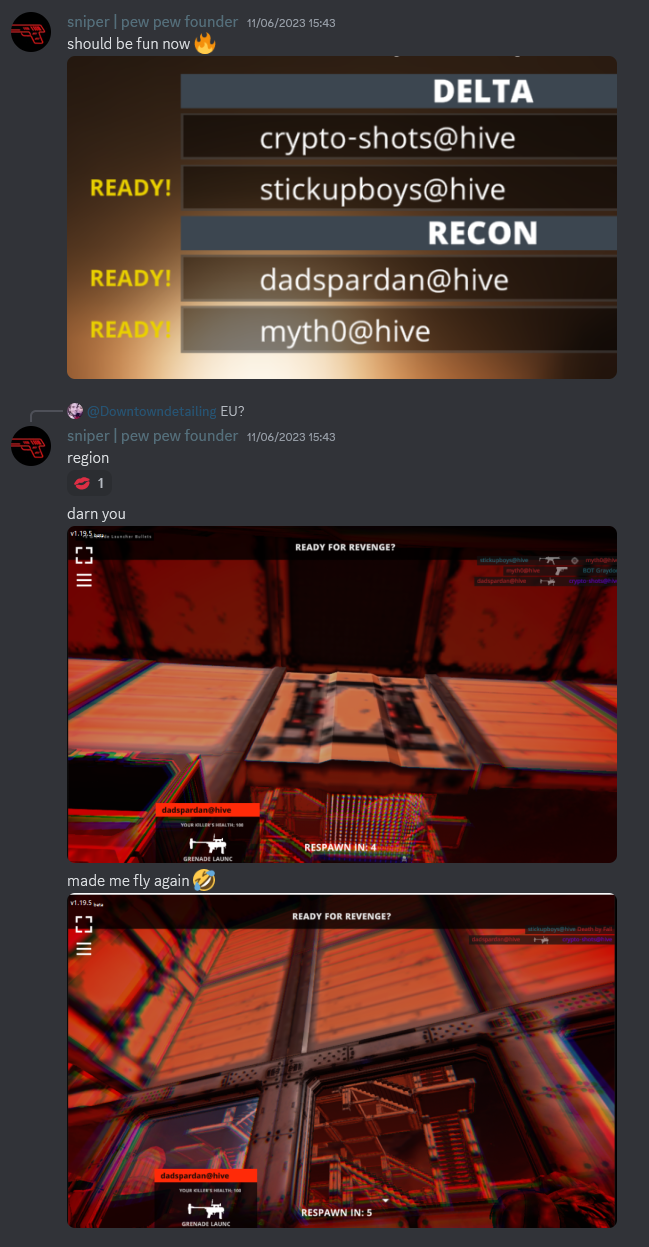 Don't go cry to daddy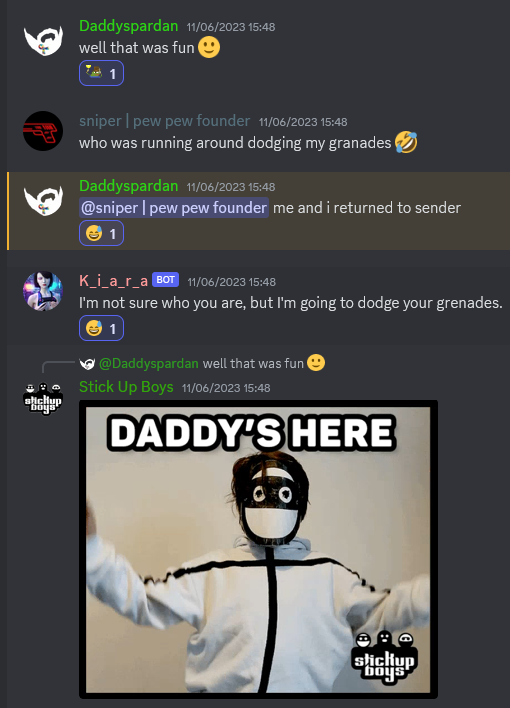 Enjoy those auto-rewards in HIVE and DOOM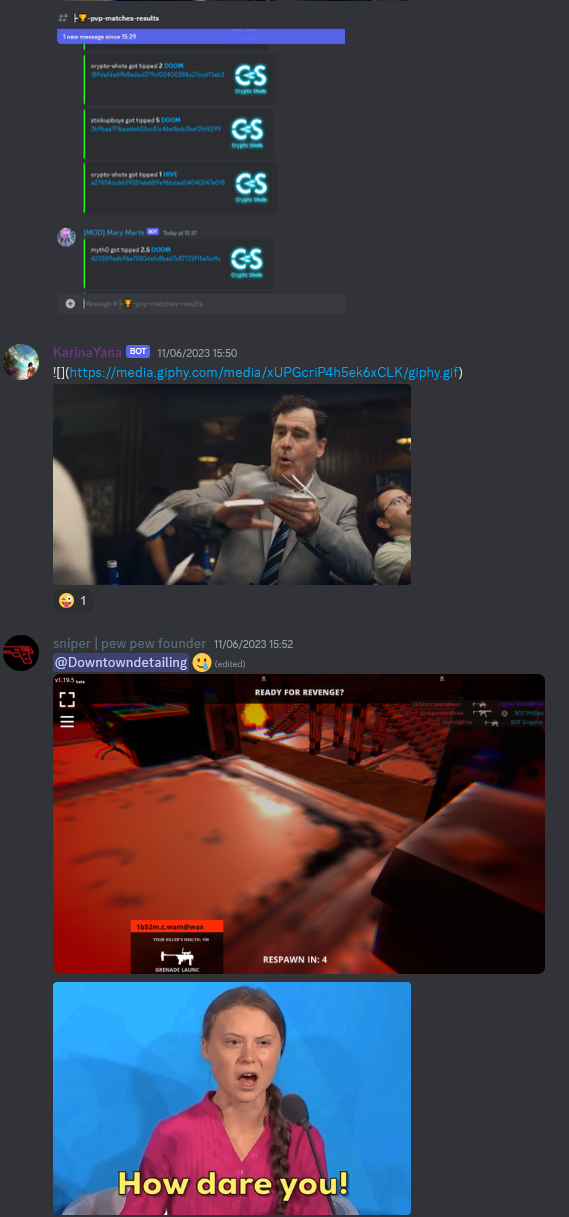 Traitors traitors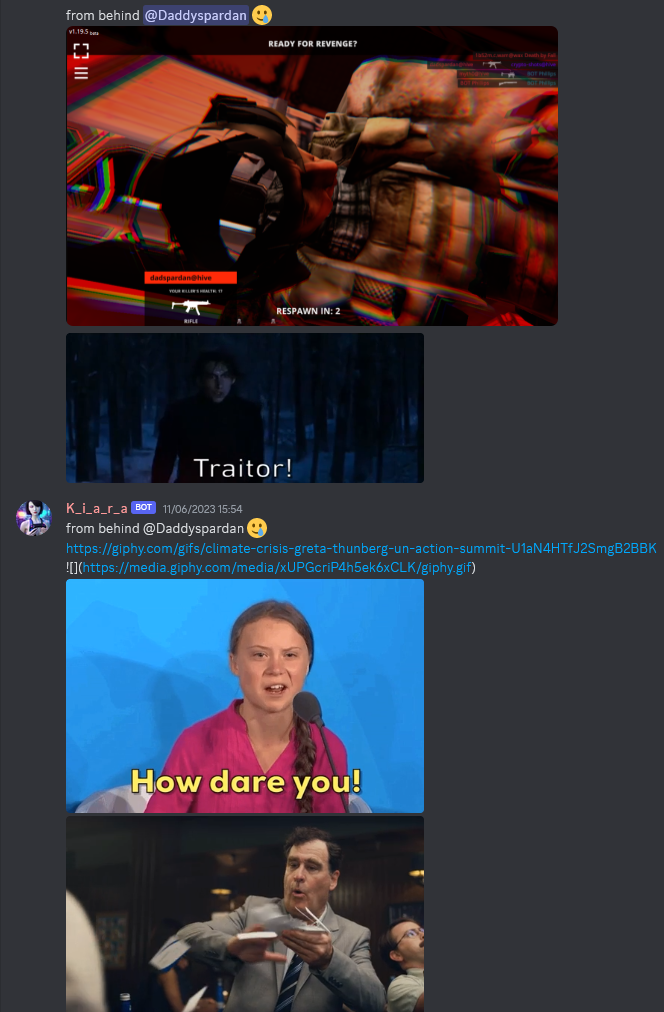 Secret combos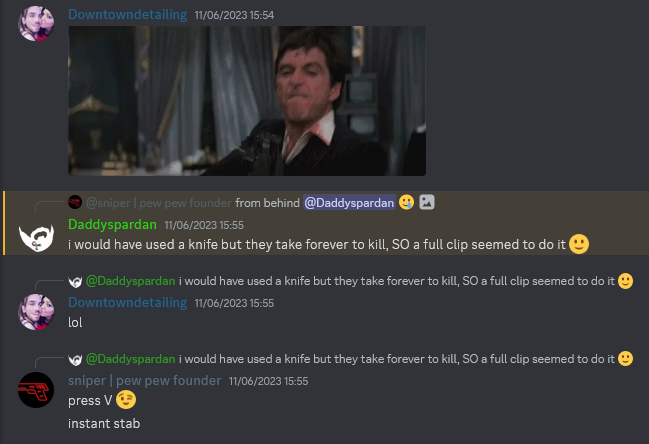 Brag until you die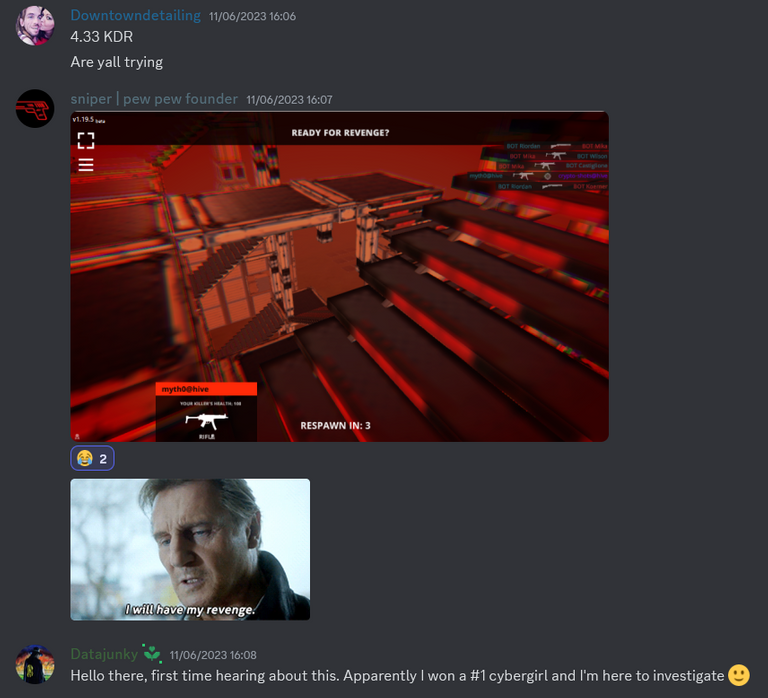 Make sure to put some extra bullets in your enemy's head 🤣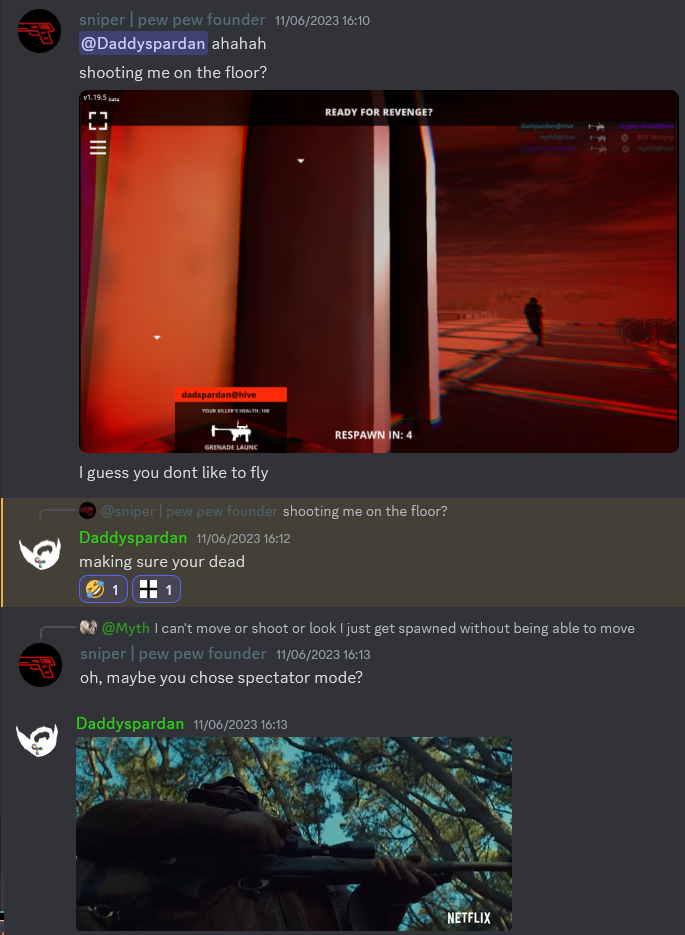 Longshots are always worth a brag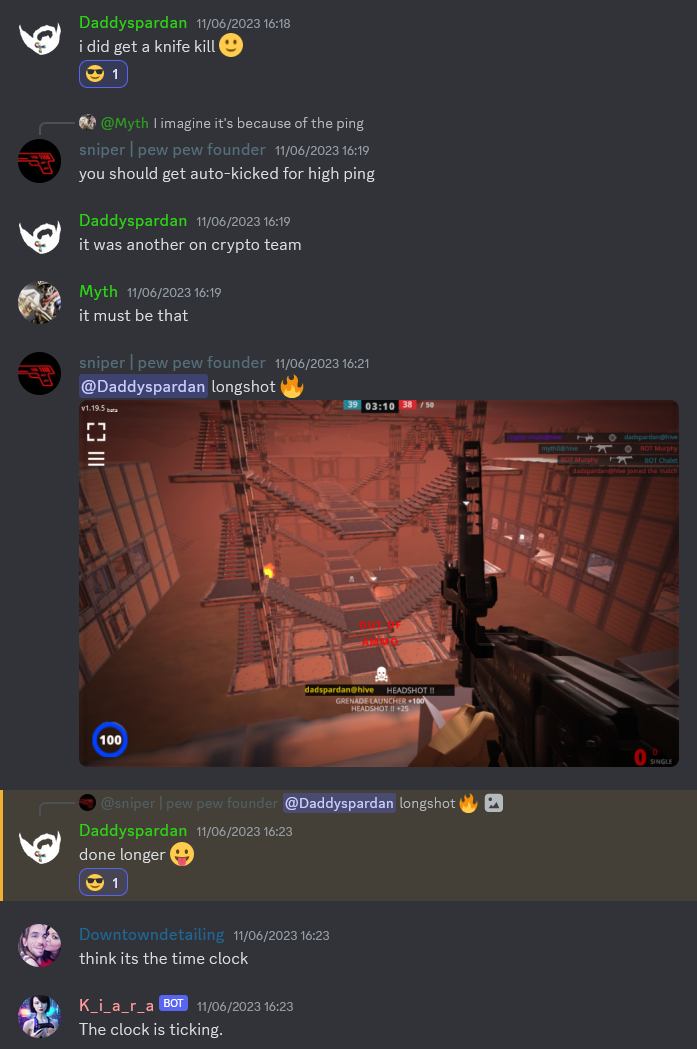 Kill with love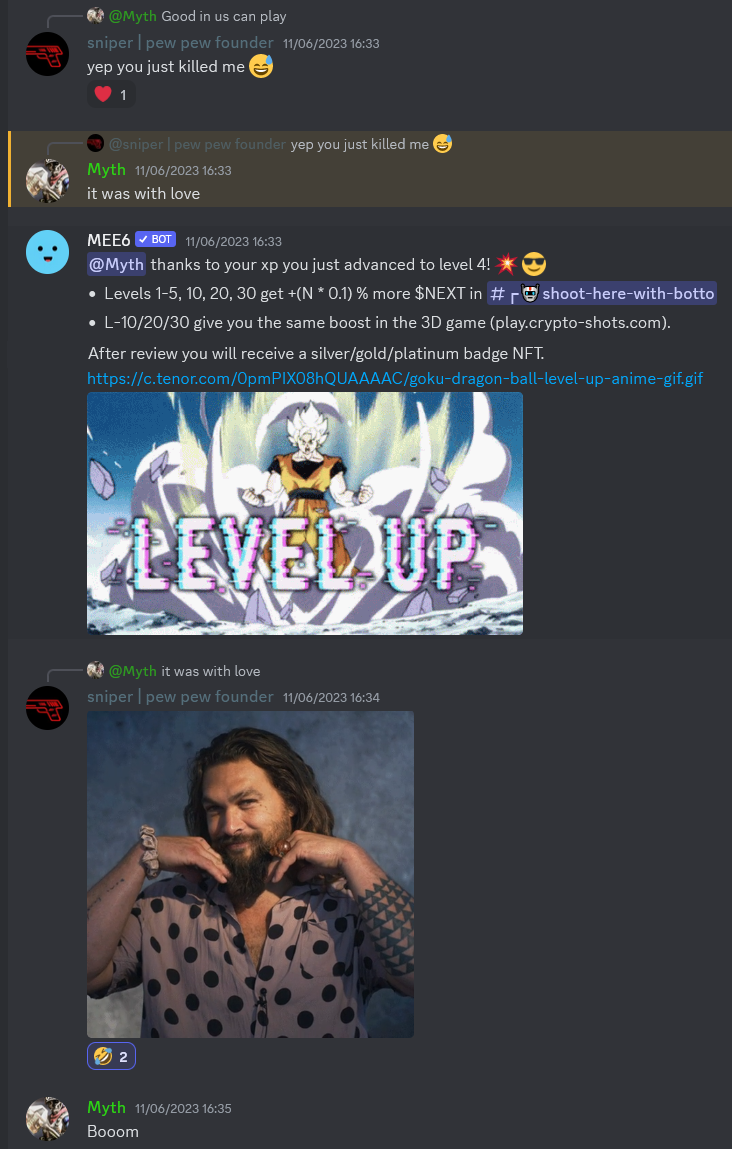 Don't get distracted or you may end up flying 🙃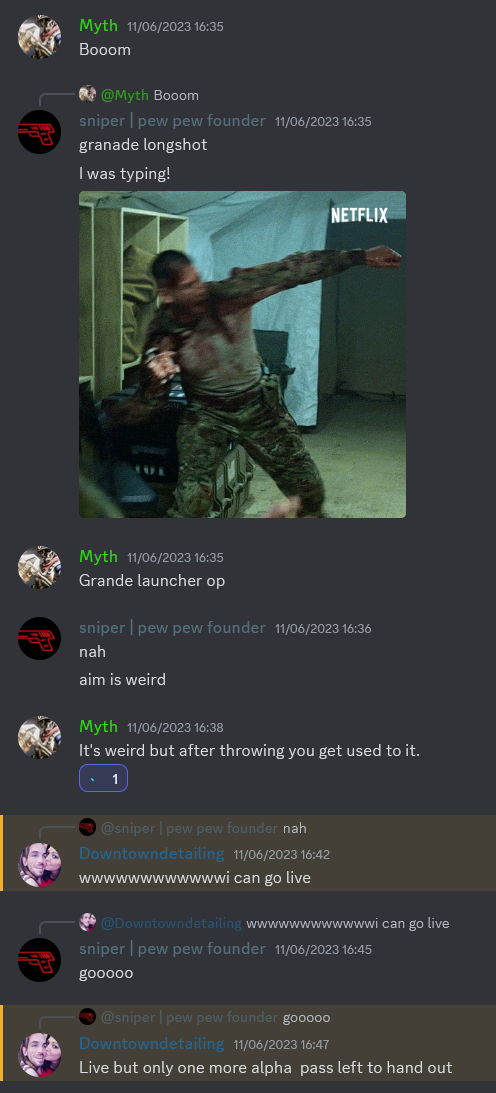 Rage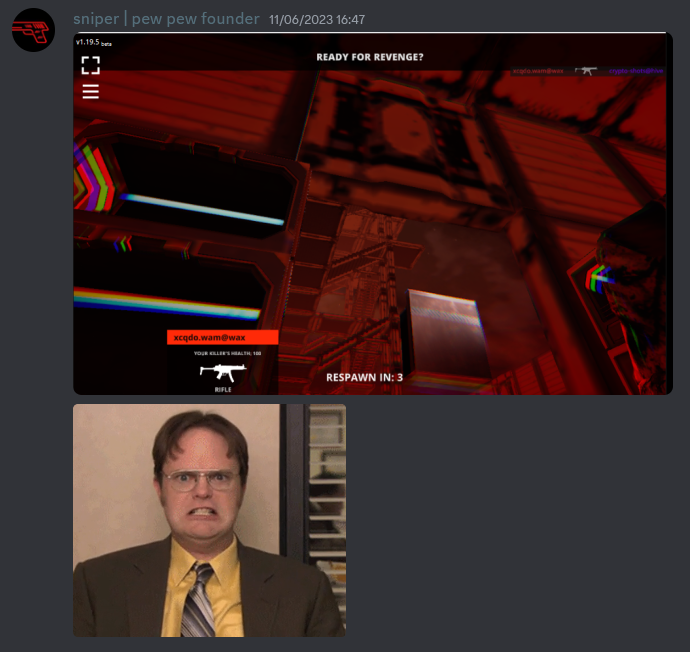 Don't be too predictable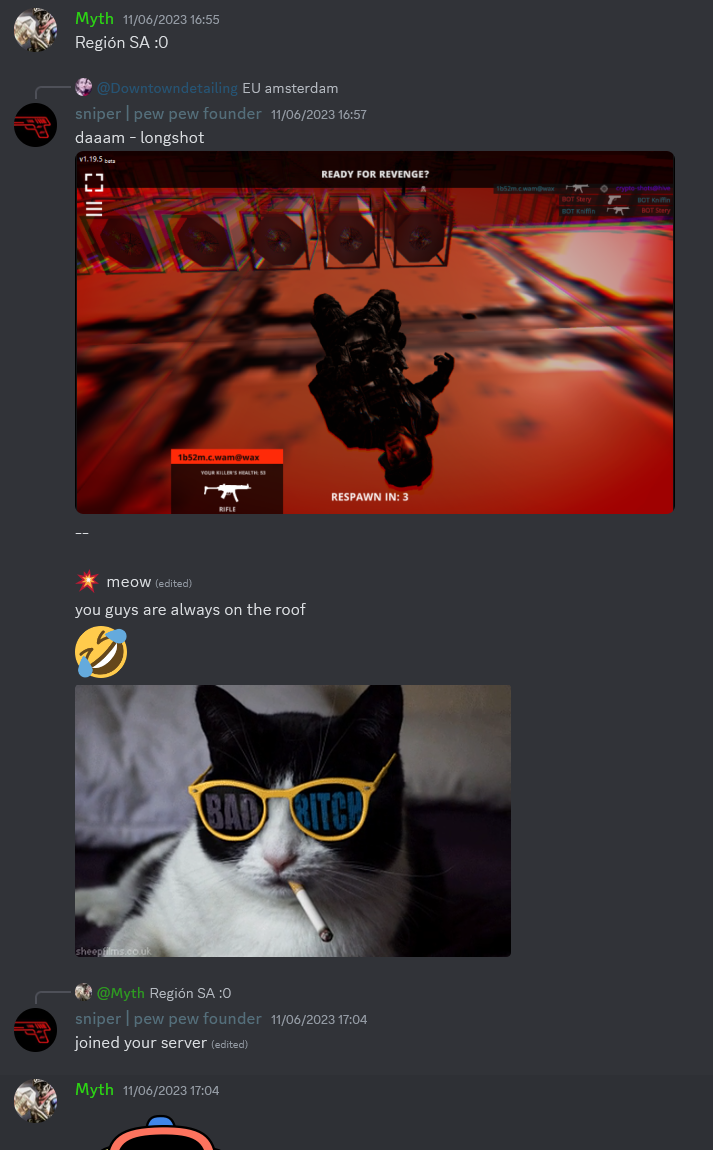 Auto-rewards heck yeah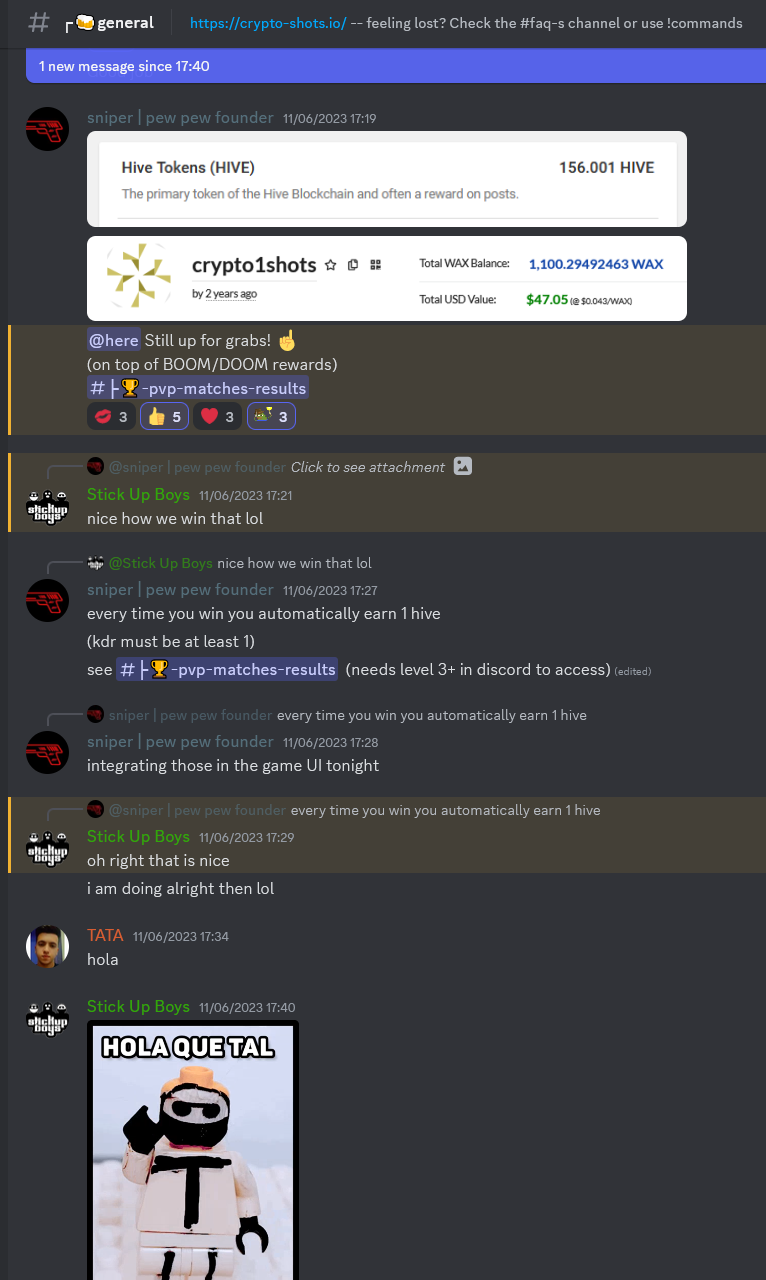 Excuses excuses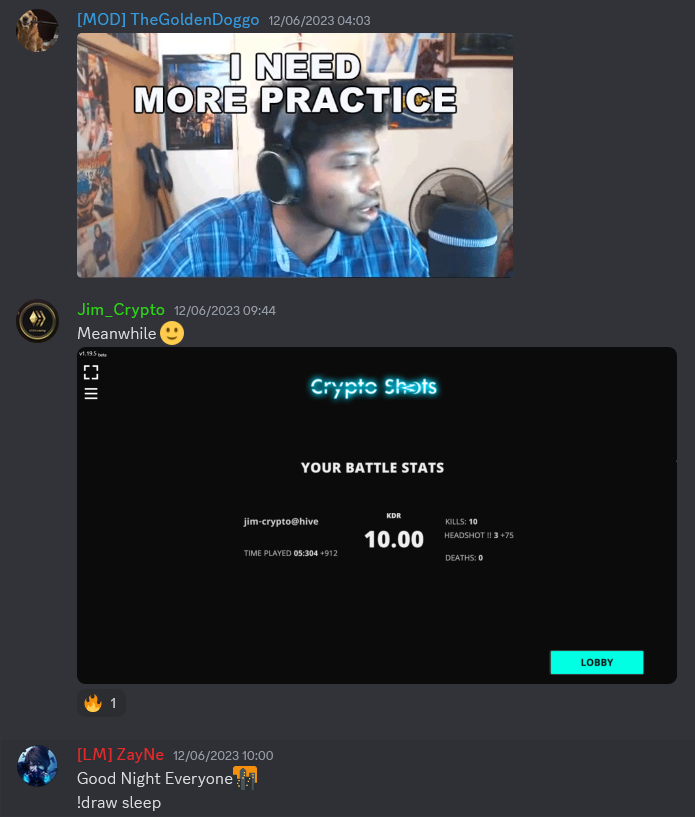 🤑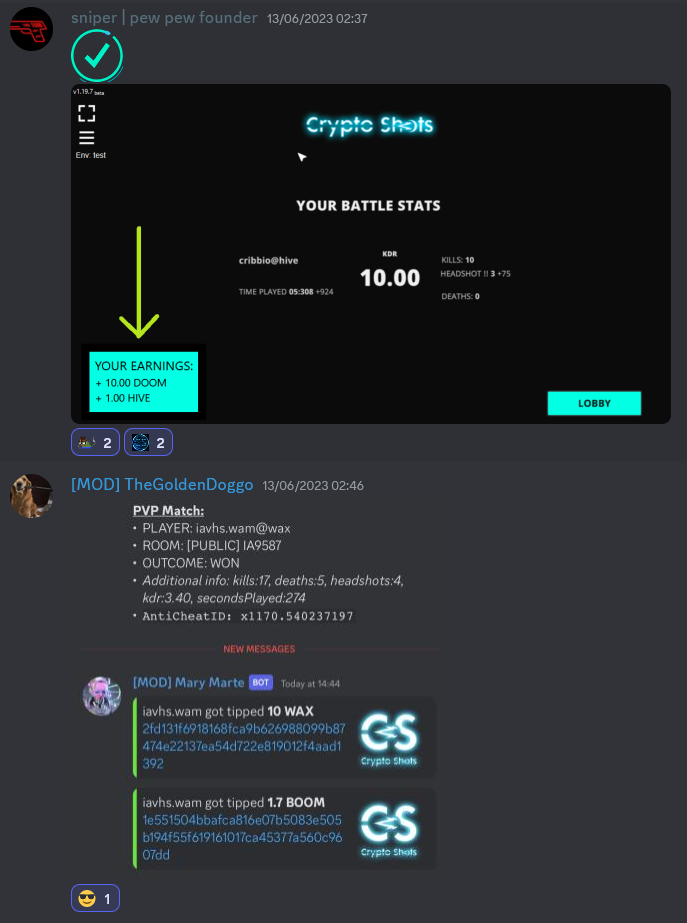 ---
GIVEAWAY
Tag a friend in the comments to enter the raffle for 3 PVP Alpha passes!
Reblogs increase your chances to be picked.

GG 😎 @stickupboys @dadspardan @downtowndetail @myth146 @zillow @thegoldendoodle @jim-crypto !
---
{
    Previous giveaway:
    https://peakd.com/hive-190697/@cryptoshots.play/hive-land-sale-giveaways-and-prizes
}
---
RECENT ARTICLES:
---

---
---