CRYPTO SHOTS - PVP Tournaments
---
THIS IS OUR GIVEAWAY ACCOUNT, FOR TEAM UPDATES AND ANNOUNCEMENTS PLEASE FOLLOW @cryptoshots.nft
This article is optimized for Desktop browsers and  Peakd
---
IN THIS POST
- PVP Tournaments
- Giveaway: 3x PVP Alpha passes
    That's all you need to start playing and earn
    in the PVP Alpha version of our Shooter game!


---
PVP Tournaments
Last Saturday we had our 2nd Flash Tournament. It was A LOT of fun!!
Maybe even more than our 1st PVP Flash Tournament ! 🔥

    The next Tournament is scheduled for: Saturday June 24th at 9pm EST
    We are planning on hosting a Tournament every Saturday! 😎
    And have multiple streamers broadcast the event!
PRIZES
On top of the auto-rewards in HIVE and DOOM that you earn while playing PVP, we'll award the top performers rare NFTs!
Some screen grabs from the last event:
Someone started the competition strong...





Scholars can attend too! (NFT lenders)





Make sure you pick a region close to you. Or if you join the region your friends are playing in, ensure you have a decent ping.





Don't betray your friends 🤣





And even worse, don't backstab them! 😝





Remember that some players don't like to fly.. 💥😅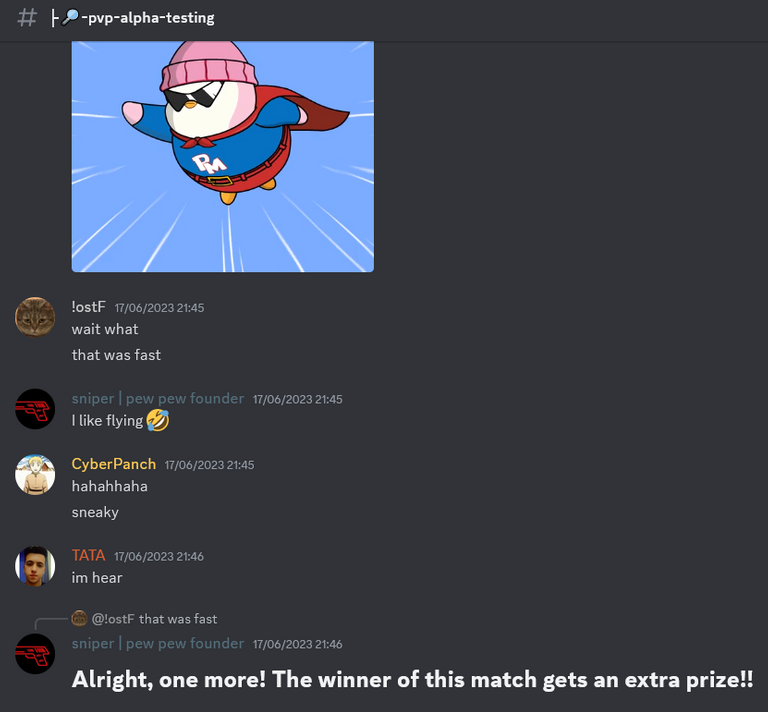 If your region does not have enough players, you may end up teaming against bots.
"Come with me if you want to live" 🤖





Dont forget to brag about your wins 😎





And welcome new players with warmth





Dont cheat   (I was kidding! 😅)





Wait for your friends





Explosive spoilers





NFT prizes, finally! (on top of the auto-rewards)





ultra rare NFTs! 😱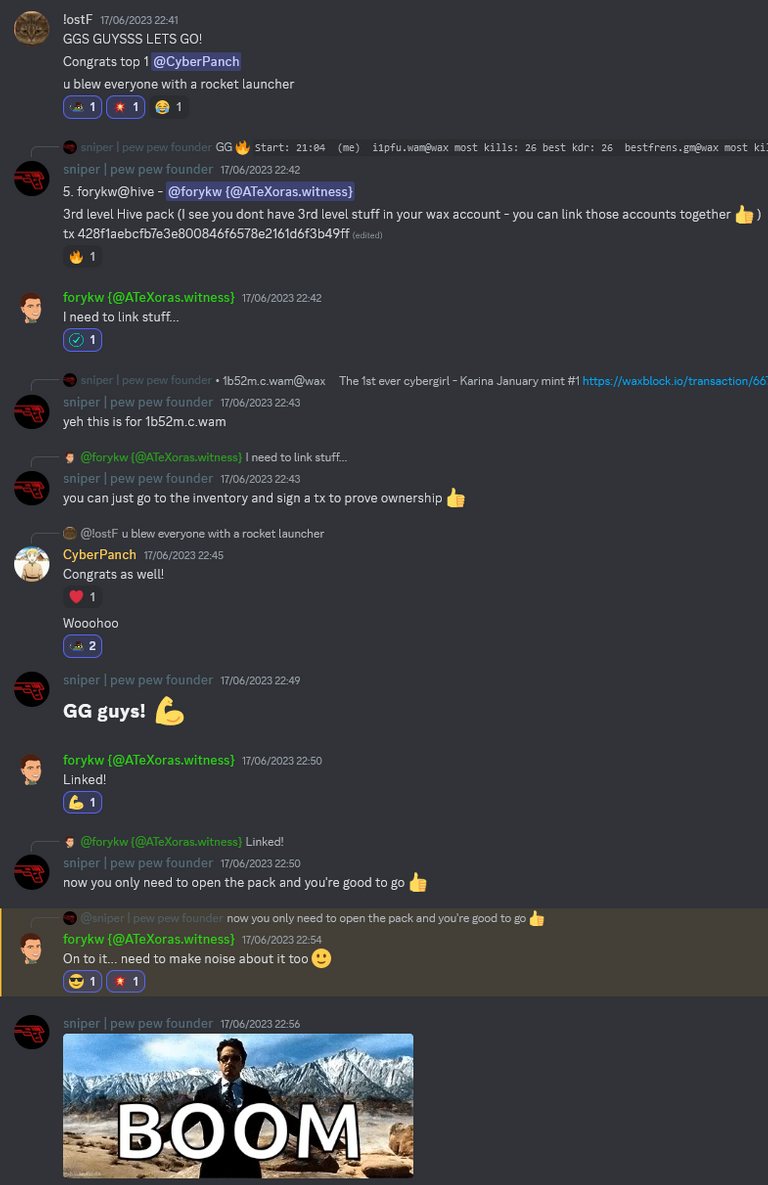 GG 😎 @stickupboys @dadspardan @downtowndetail @myth146 @zillow @thegoldendoodle @jim-crypto @forykw @forkyishere !
---
GIVEAWAY
Tag a friend in the comments to enter the raffle for 1x PVP Alpha pass!
2x PVP Alpha passes to 2 random Rebloggers

---
    CG WINNERS!
    👑   @arkasz @littlehony @mickvir
]
 
---
RECENT ARTICLES:
---

---
---