UEFA Champions League: Group Phase Recap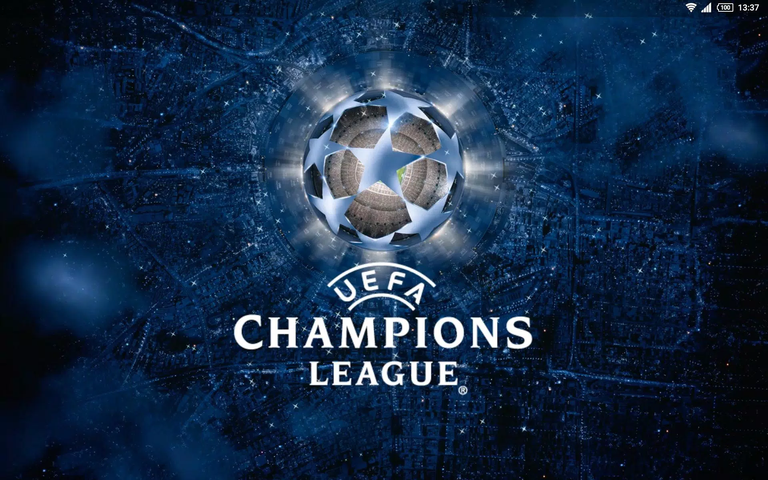 Image Source
The Champions League group phase ended and now we will check what were the expectations for each group and what happened in the end.
Group A
This group consisted of Napoli, Liverpool, Ajax and Rangers.
Liverpool was the favorite team to qualify in the first place.
The other place would be disputed between Napoli and Ajax.
In my opinion, Napoli was a little favorite to qualify than Ajax since Ajax last years sold some influent players.
In the first game, Napoli surprised Liverpool and won by 4-1, but after that Liverpool won all the matches until the end of group phases. This was not enough to qualify in first place.

As we can see, Napoli was first, and Liverpool was second.
Ajax will not move for the next phase and will play Europa League.
Group B
This was a competitive group.
Everyone though the two teams that qualified for the next phase would be Porto and Atletico Madrid.
However, Club Brugge and Leverkusen made things different.
Club Brugge won against Porto (4-0) and Atletico Madrid (2-0) and this mess up all the previous prognostics because at this time Club Brugge was first on the group.

In the next 4 games Porto won all the games but was not able to win at least 3 games and this makes Porto qualified in first place and Club Brugge in second.
Leverkusen was relegated to Europa League.
Atletico Madrid was knocked out of European competitions.
Group C
In Group C, Bayern was the favorite to qualify in the first place without any draw or lose, and they did not disappoint with 6 victories in 6 matches.
The second spot to qualify it would be disputed between Inter and Barcelona, and they had the same probability to be qualified since both clubs are not in the best moment.
In the end, Inter it was better wining one game and draw the other one against Barcelona.

Group D
Group D, in my opinion, was the worst group in terms of team names as the "best" known team was Tottenham.
In this group there was no clear favorite to qualify for the next round as all clubs are approximately of the same level.
Tottenham left with some favoritism due to being a Premier League club. However, both Marseille and Sporting could earn a place in the next round.
Sporting started the competition in the best possible way, beating Frankfurt 3-0 in Germany and beating Tottenham 2-0 at home. Everything started to point out that the Portuguese club would get the classification, however, Sporting after these didn't win any more games and made very poor displays against Marseille.

In the end, Frankfurt, which was the least likely team to qualify, ended up in second place and qualifying for the next phase with Tottenham.
Sporting was relegated to the Europa League.
Group E
In group E, Chelsea and AC Milan were the favorite teams to qualify, but they had the presence of RB Salzburg that could complicate these accounts.
Clearly, Dynamo Zagreb didn't have any favoritism to be found.
Dinamo Zagreb on match day one showed why the Champions League sometimes has some surprises as Dinamo beat Chelsea 1-0. But these surprises from Dinamo ended there and, in the end, what was expected was that Ac Milan and Chelsea were qualified for the next phase and RB Salzburg was relegated to the Europa League.

Group F
In group F, we had a clear favorite to qualify first which was Real Madrid and the other three clubs would fight for the other place for the next phase.
This group was named by Real Madrid, although they conceded a draw against Shakhtar Donetsk and a defeat against RB Leipzig.
RB Leipzig took second place, with Shakhtar Donetsk relegated to the Europa League.
Celtic never showed great arguments, having only managed to win two draws in six games.

Group G
In group G, we had two big favorites to qualify for the next round, which were Manchester City and Borussia Dortmund.
However, they counted on the presence of Sevilla known for winning at least two consecutive times in the Europa League and that could want to show its value and create some unpleasantness for the favorites.
In the end, Manchester City qualified in first place, having conceded two draws (one against Dortmund and another against Copenhagen).
Dortmund, on the other hand, qualified in second place, having conceded one defeat (against Manchester City) and three draws (Manchester City, Copenhagen, and Sevilla).

Sevilla was relegated to the Europa League.
Group H
In group H, we had one of the biggest surprises, which was the fact that PSG didn't qualify first in the group and didn't dominate it.
When at the beginning everyone thought that PSG would qualify first and probably only with victories, leaving the other place to be disputed between Benfica and Juventus, nobody counted on a team like Benfica that ended up qualifying in first without having conceded. any defeat in the six games played.
Juventus ended up being relegated to the Europa League.

---
---