Who will be the next Portugal national coach?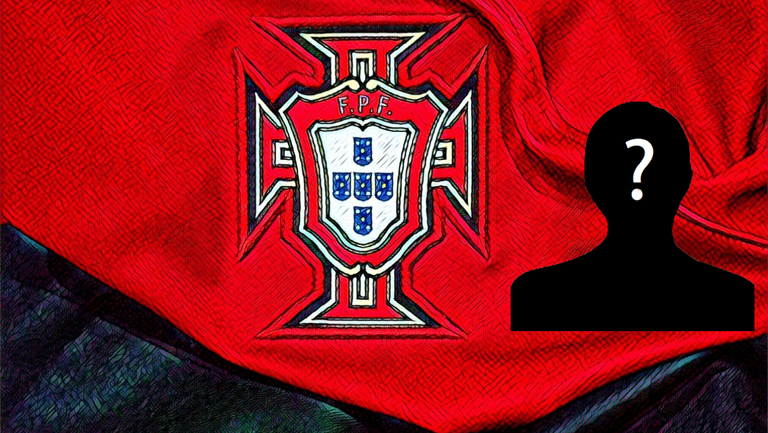 Portugal was eliminated in the quarterfinals by 1-0 against Morocco.
This was disappointing, not taking away all the merit that Morocco has and had in this World Cup.
However, due to the quality of the Portuguese squad, we were all hoping that they would at least reach the semi-finals of the World Cup.
Due to Portugal not having succeeded and for some time the Portuguese questioned the quality and decisions of Fernando Santos as a coach, this led to his resignation from the position.
Portugal is now looking for a new replacement for the position and there are already at least seven names indicated as candidates, unlike Brazil they are only considered national coaches.
Let's review each of them…
José Mourinho
He needs no introduction, being the most recognized Portuguese coach worldwide.
Mourinho began his career in 2001 at the helm of União de Leiria, but later spent time at clubs such as FC Porto, Chelsea, Inter de Milan, Real Madrid, Manchester United, Tottenham, and AC Roma.
During his spells at these clubs he won several national titles, but also won two Europa League (Porto and Manchester United), a Europa Conference League (AC Roma) and two Champions League (Porto and Inter de Milan).
However, he now still has a contract with AC Roma until 2024, which may be somewhat unfavorable given that until now the Portugal national team has always had a full-time coach and who did not share roles in clubs.
Mourinho has repeatedly publicly confessed that he has a dream of one day coaching Portugal, and he is now the favorite for the job.
Will Mourinho fulfill his dream?
Jorge Jesus
Jorge Jesus is also referenced as one of the candidate coaches for the position of coach of Brazil.
Contrary to the situation in Brazil, here he has more people who don't like him than those who like him because of him, in the last few years he spent at Benfica and at Sporting he didn't do anything special.
However, he already has three Portuguese championships, a Brazilian championship, a Portuguese cup and a Libertadores Cup.
As we can see, Jorge Jesus has a lot of experience, but he has never coached any club in a big European team.
We'll see what will happen.
Abel Ferreira
Like Jorge Jesus, Abel Ferreira is also speculated to be Brazil's coach after the success he achieved in the last two years at the helm of Palmeiras.
In Portugal, Abel never trained one of the big 3 of Portugal and because of that there are many doubts about his value to lead the Portuguese team.
Does the CBF see in Abel what the FPF cannot see?
Leonardo Jardim
Leonardo Jardim began his career as a senior coach in 2003 at Camacha.
After that start he coached the following clubs: GD Chaves, Beira-Mar, SC Braga, Olympiacos, Sporting, Monaco, Al Hilal and Ahli.
It is true that he has a lot of experience, especially after spending 6 years in charge of Monaco. However, he never won any major internal competition in Portugal or any European title, and this is something that could harm him in the bid for the vacancy.
Rui Vitória
Rui Vitória is a Portuguese coach who had some success at the helm of Vitória de Guimarães which led him to be the head coach of Benfica where he won 3 Portuguese championships, two Portuguese super cups and a Portuguese cup.
However, taking into account other names on this list, such as, for example, José Mourinho or even Jorge Jesus, it seems unlikely that he will be chosen since in his career the only conquests were with Benfica.
Paulo Fonseca
Honestly, I don't know how someone is putting Paulo Fonseca on the list of possible coaches for Portugal.
Paulo Fonseca is a Portuguese coach who never managed to succeed in any top club, as he was coach of FC Porto for a season where he only won a Portuguese Super Cup and a season at Braga where he won a Portuguese Cup.
After that he was coach for 3 years at Shaktar Donetsk where he was European champion of Ukraine for 3 consecutive seasons.
I think that, like Rui Vitória, Paulo Fonseca does not have enough experience or curriculum to become the future coach of Portugal.
Rui Jorge
For many, this name is strange to be considered, since it is a coach who has never coached any club and has spent his career so far coaching young teams (Belenses U19 and Portugal U21).
The only reason is that he has already been in charge of the under-21 national team for 12 years and thus already knows the corners of the house. However, it doesn't seem like the best solution to me because despite having managed to be in the final stages of the Europeans, he never managed to win a single title and Portugal is now a team that always tries to win titles.
As a Portuguese and sports lover, my choice would be José Mourinho, but I don't know if Mourinho will want to have two functions during the year (coach of Roma and Portugal) or six and Roma would accept something like that.
Now it remains to wait to see which coach will be chosen to lead the Portuguese national team.
---
---