Earning from sharing photographs on Hive: Where to post?
Ever since I gotten myself a new phone with nice photography capabilities, I have been snapping away.
Since I am taking these photos, I might as well post them on Hive to keep nice records of my photo memories. Afterall, Hive needs contents, and I need some upvotes! :)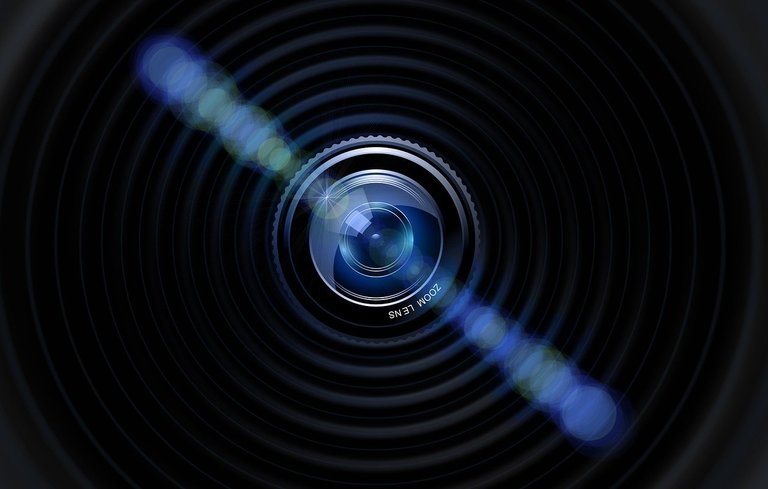 Source: https://pixabay.com/illustrations/lens-optics-camera-photographer-490806/
Jokes aside, my foray into the photography scene hasn't been that successful, and there is much to learn. My highest payout was about $4, but that is a rarity to be honest.
Nonetheless, I enjoyed looking through my photographs, even old photographs and posting them. Some of the old photographs bring back lots of fond memories, and I feel that I already win.
Overall, I find posting photos a very underrated activity on Hive. More new people can be led to share their photos. Given that almost all of us today has a mobile phone with camera, everyone can blog on Hive through their photos.
Such vibrancy would be only great for the adoption for Hive. Afterall, Instagram is highly successful. If people find out that they can earn by posting photos, we would have a huge influx of new users.
But... Life is not a bed of roses.
As an experiment, I started a new account to try to learn about this aspect of contents posting in Hive from ground zero. Since I am just starting out, I hasn't been successful in building up the follower-ship needed to earn nice enough curations. I hope you can appreciate that I am keeping my photo account separate from my cryptothesis account so that I can keep this account largely focused on crypto stuffs.
I am serious in wanting to do well in my new account, so I delve deeper. This is my quick collation of where to post. Shared with you in case you are interested in posting photos.
| Name of Tribe | Subscribers | Active | Interactions | Payout | My notes | URL |
| --- | --- | --- | --- | --- | --- | --- |
| Pinmapple | 11639 | 473 | 2387 | 3703 | Content should be about places that you have personally travelled to yourself and your experience. The best part is that there is a map you can pin your travel to. Moderator can be quite strict. Some authors are getting $20 to $80 as payouts regularly. | https://leofinance.io/communities/hive-163772 |
| Photography Lover | 18608 | 530 | 2721 | 2579 | A place for photography lovers to share their work and photography tips. Are you a photographer? Do you love photography? Well this is the community for you. It doesn't matter what skill level you are. Plenty of high quality photos. A joy to view them. | https://leofinance.io/communities/hive-194913 |
| Camping Club Hive CCH | 2149 | 153 | 1427 | 653 | Share your travel experience whether you are travelling with a tent, caravan, camper, hiking or cycling. You can also post all kinds of travel photos here. Payout of new posts seem low, except for a few 'members'. Perhaps delegation to them could boost curation. | https://leofinance.io/communities/hive-117778 |
| Photo-essay | 232 | 30 | 62 | 32 | A photographic essay or photo-essay for short is a form of visual storytelling. Tell us a story using a minimum of 5 photos and 150 words. Very new tribe. Need not be travel related | https://leofinance.io/communities/hive-14396 |
| Photography | 7340 | 36 | 102 | 130 | A broad space for the art, industry, technology, and enthusiasm of still imagery. | https://leofinance.io/communities/hive-119845 |
| Liketu | 5615 | 888 | 3623 | 2574 | Posts should be made through http://www.liketu.com Share your story with pictures and enjoy a picture centric experience. | https://leofinance.io/communities/hive-147010 |


My conclusion is that I should try to post in more places. Some Tribes are more anal (and tribal), in that they only accept certain types of travel photos. Some are more photography-based. I haven't really tried Liketu, but it does seem promising with its unique app interface. It has a strong active user-based and its not restricted to travel photos. So frequent commenting and interacting on it may yield good curations.
I have always advocated that we can use Hive as a tool in our daily life. Taking photos and writing about them is a good enough perk that we can find on Hive. The reward is that when we look back, we have all these photos collated on Hive. The limitation now is that photos are not stored on chain. Hopefully sometime when SPK Network makes it possible to store photos on the blockchain, someone can save a copy of the existing photos on it.
---
---