We are in the Greed zone!
The Fear and Greed Index by CNN shows that we are in the Greed zone at the moment.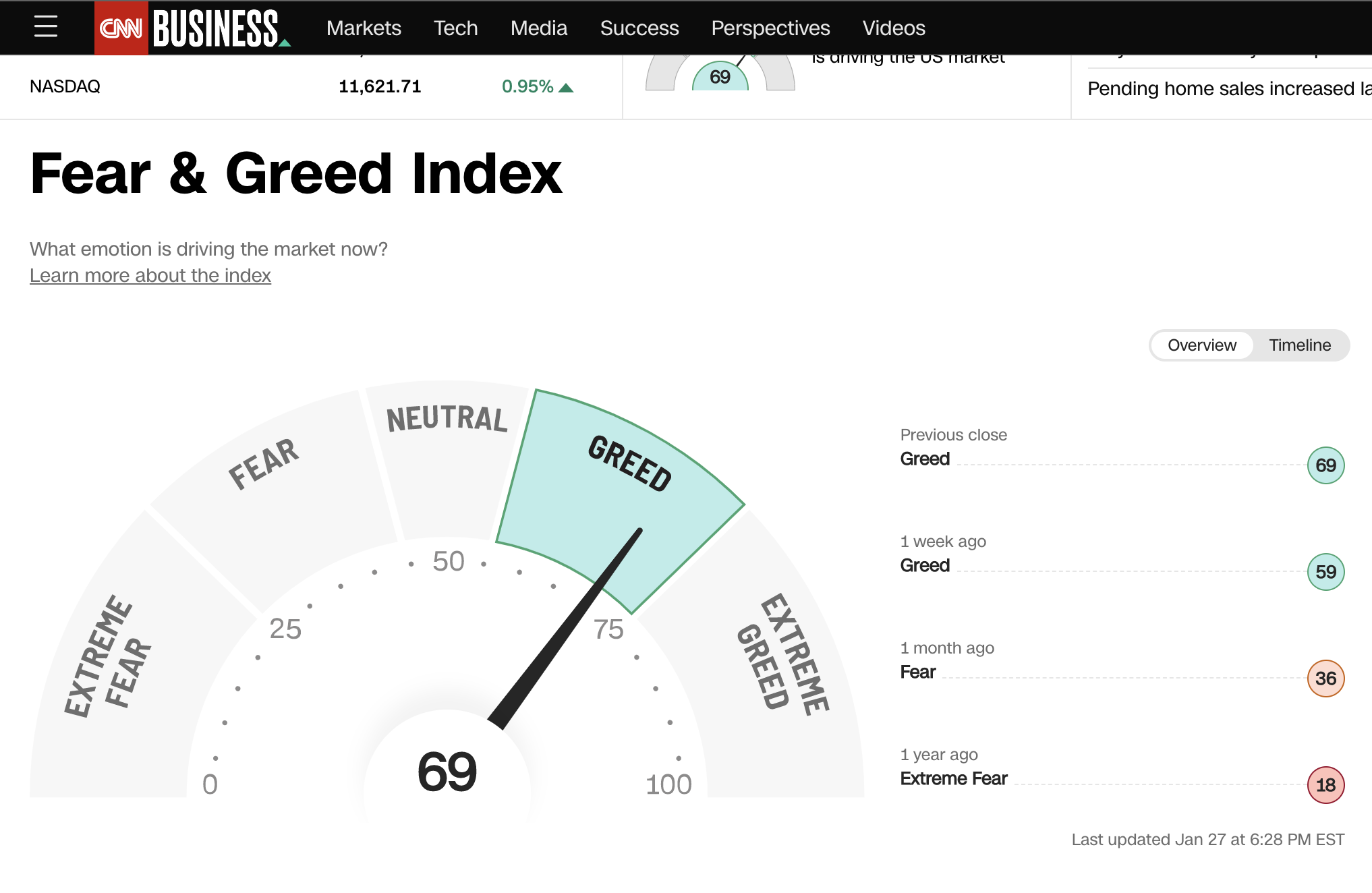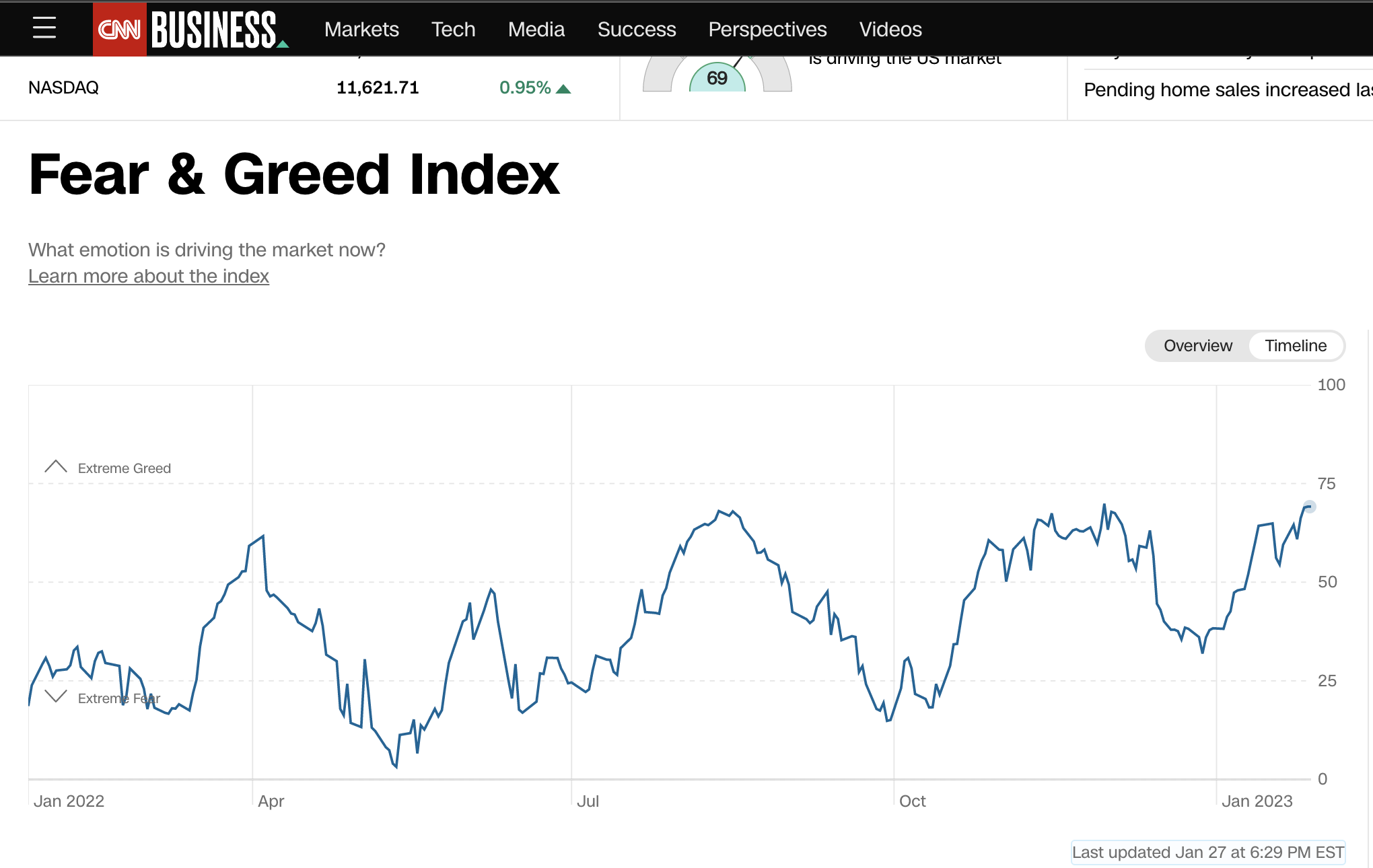 The screenshot above shows the cyclic nature of the Fear and Greed index. If we read into the recent patterns, it seems that we are about to top the Greed index... if this pattern continues.
Well, though the Fear & Greed Index by CNN is based stocks market sentiments, it may have some value for crypto price predictions. That is, we may be on a downward move next, moving into fear zone and drop in prices.
Meanwhile, we can also look at the Fear and Greed Index for Crypto.

At the moment it has gone into the middle ground.
If the Fear & Greed for stocks is a leading indicator, we might see that of the Crypto indicator rising into more greed. But if we predict that the Fear & Greed for stocks would move into fear, my thinking is that crypto might get into the fear zone together.
What do you think?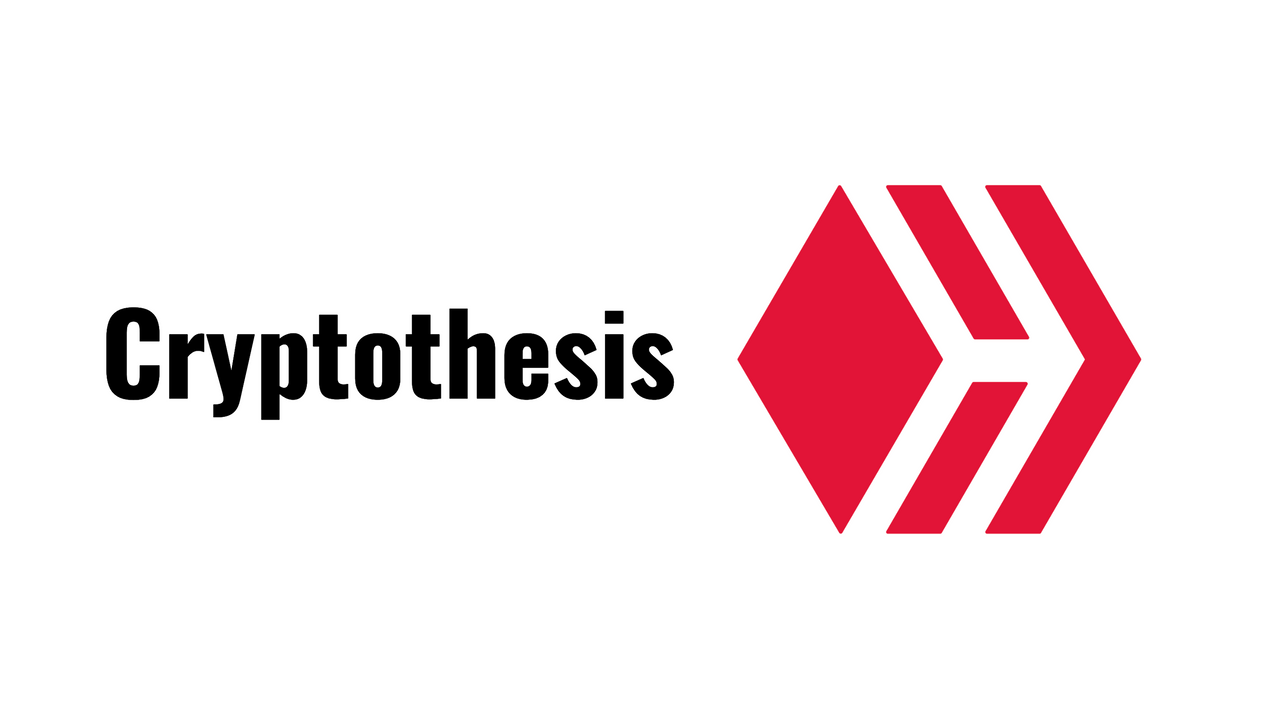 P/S: This is not financial advice, and please do your own due diligence before investing.
If you read this far... and if you are a like-minded Hiver who is on the path to learning more about Hive and crypto investing, and if you like to be tagged when I write such posts, I welcome you to leave a comment below and let me know. We can form an alliance to support each other's growth.
You might be interested in this post, @graciousvic, @deflacion, @jacoalberts, @young-kedar, @svanbo, @sumotori, @zakludick, @poplar-22 and @hankanon!
Posted Using LeoFinance Beta
---
---