(EN)Do it Yourself; Makeup Bed Head⚒️ (TR) Kendin Yap; Yatak Başlığı⚒️



(EN) Hello Hive Family. I wanted to prepare a very nice DIY post for you. Last night, after travel, I went to a repair shop with my girlfriend. After doing some shopping, we went home.
(TR) Merhaba Hive Ailem. Sizler için çok güzel bir diy postu hazırlamak istedim. Dün akşam gezdikten sonra sevgilim ile birlikte tadilat malzemeleri satan bir dükkana gittik. Biraz alışveriş yaptıktan sonra eve geçtik.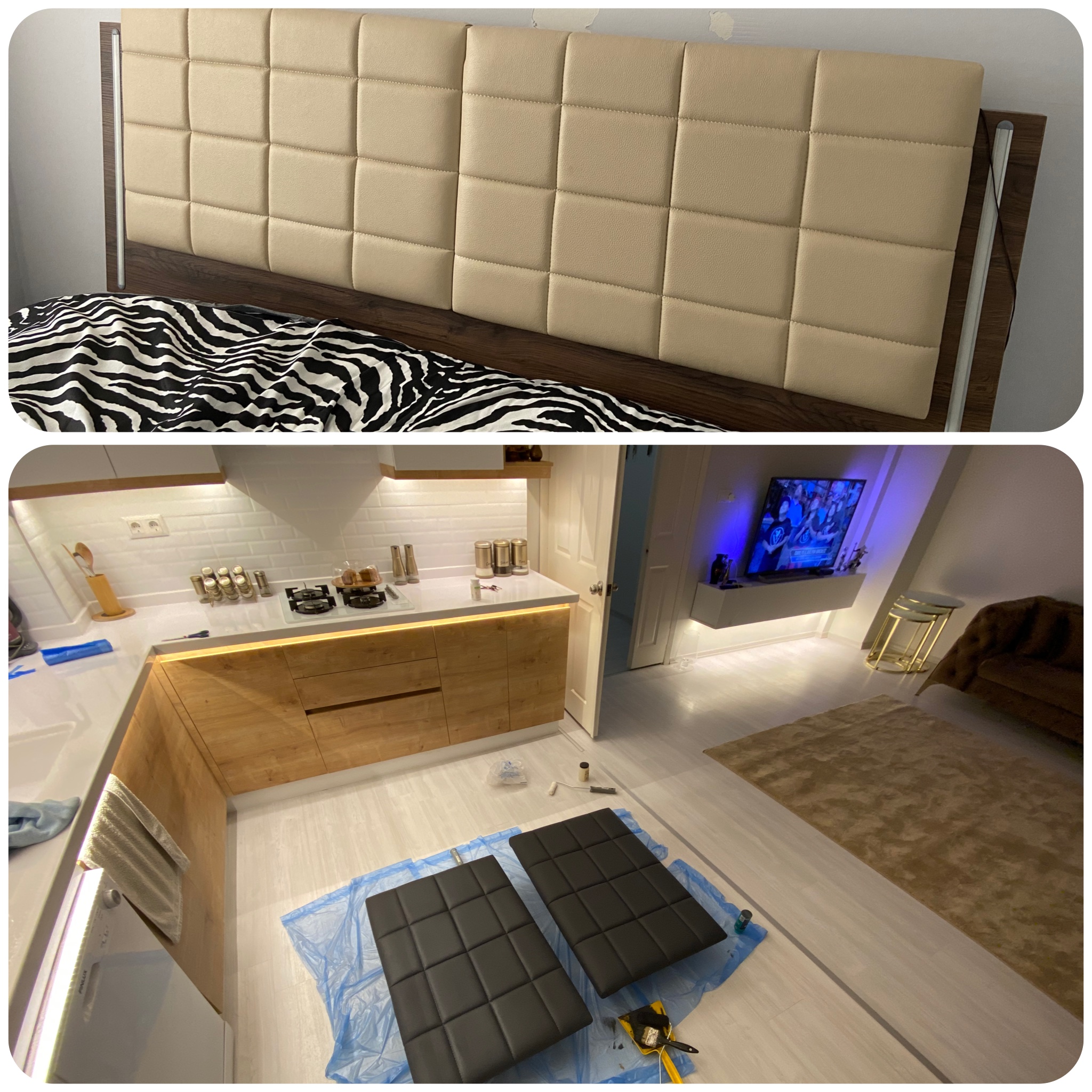 (EN) As you can see in the picture, we have 2 headboards. You can see the first and last versions of the headboards. You can make small changes in your home with the materials I will give you shortly. Our headboard is leather and the materials we buy in accordance with it;
(TR) Resimde gördüğünüz gibi 2 adet yatak başlığımız var. Yatak başlıklarının ilk ve son halini görebilirsiniz. Sizlerde birazdan vereceğim malzemeler ile evinizde ufak değişiklikler yapabilirsiniz. Yatak başlığımız deri ve buna uyumlu olarak aldığımız malzemeler;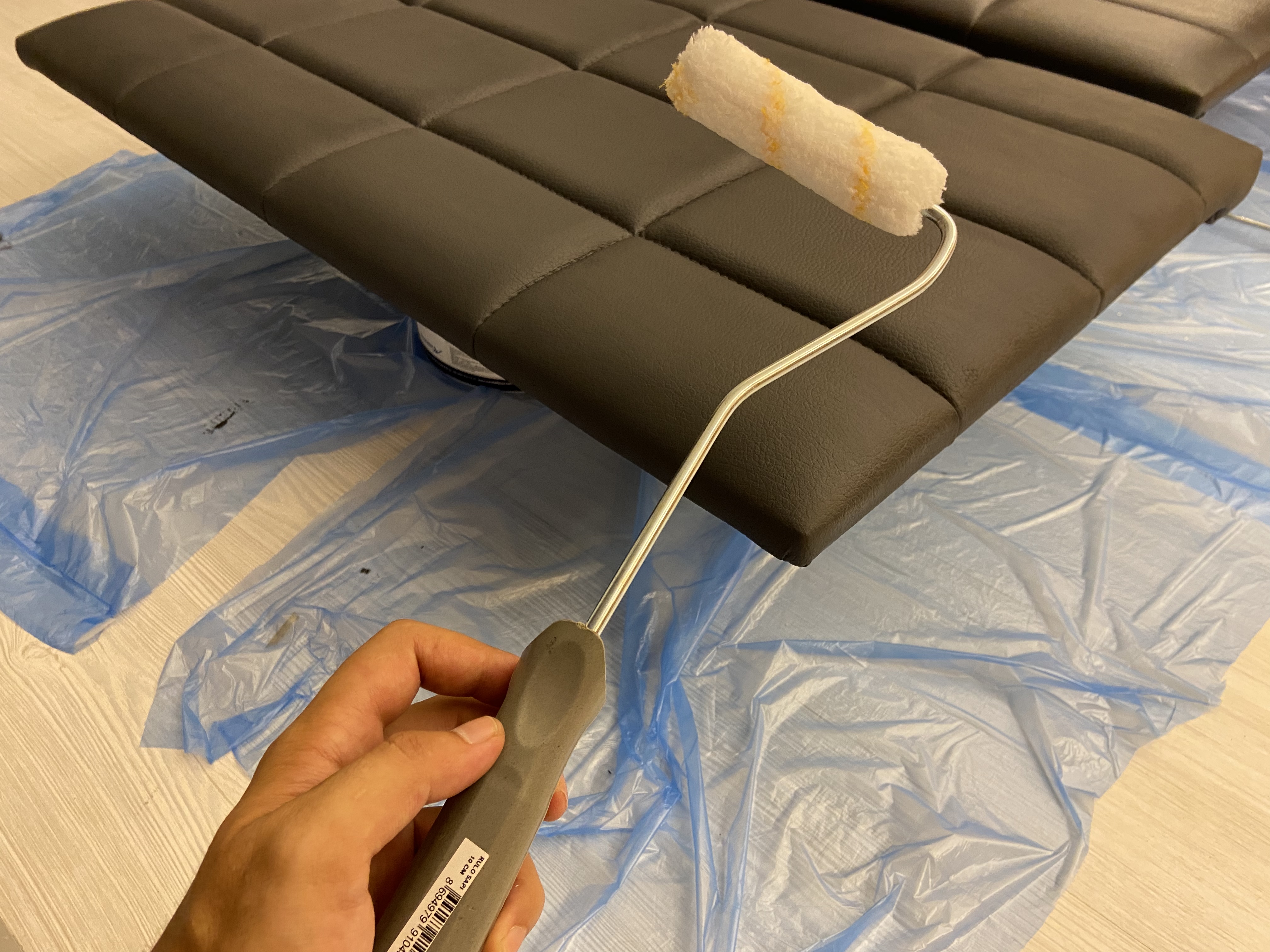 (EN) 2 paint rollers. We will use one of the rollers for paint and the other for varnish.
(TR) 2 adet boya rulosu. Rulonun birisini boya için diğerini vernik için kullanacağız.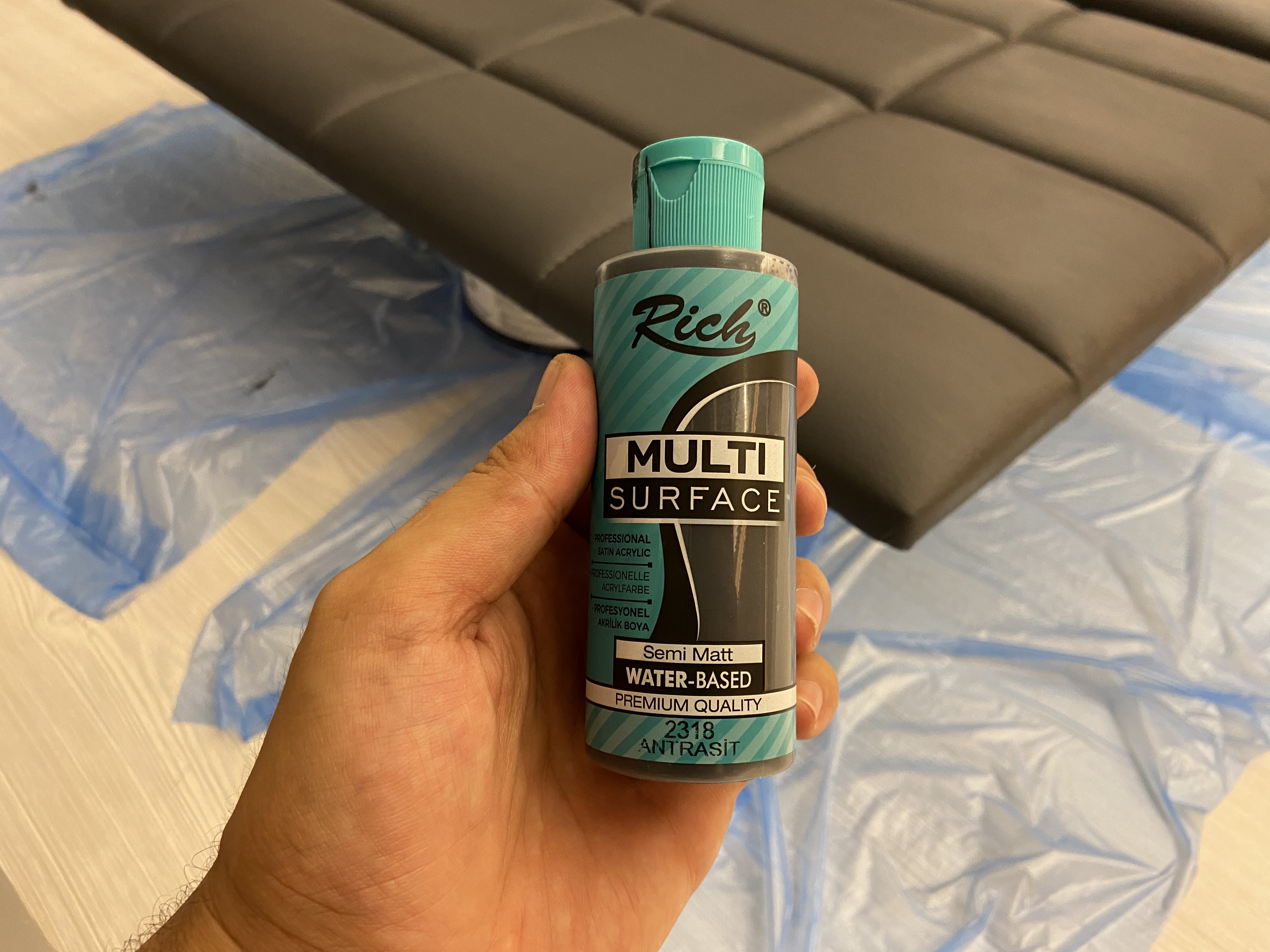 (EN) 2 anthracite water-based paints. For the area we will use, 2 pieces are enough. We chose gray as the color.
(TR) 2 adet antrasit su bazlı boya. Kullanacağımız alan için, 2 adet yeterli oluyor. Biz renk olarak gri seçtik.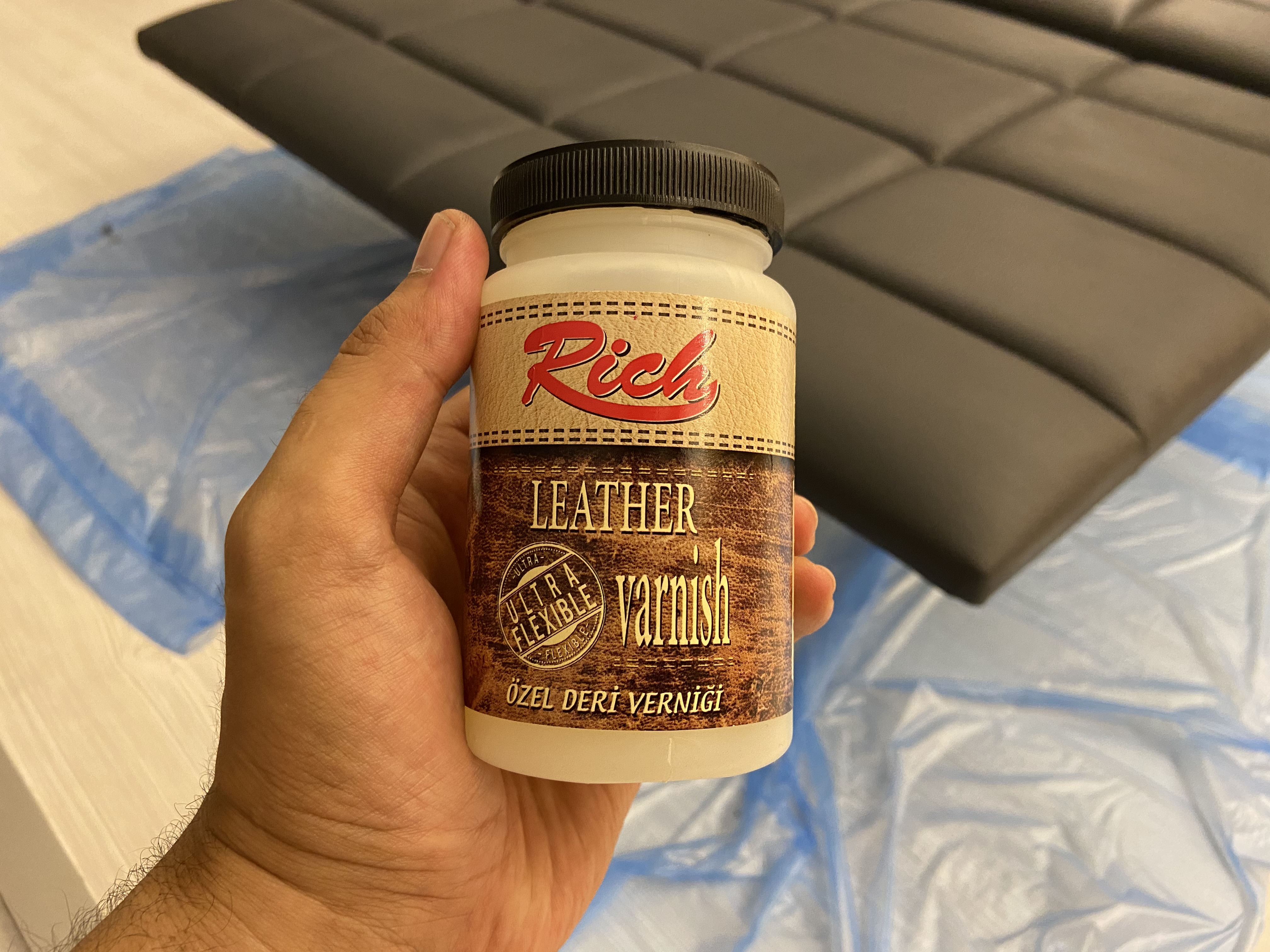 (EN) 1 special leather varnish. After the paint dries, you need to varnish.
(TR) 1 adet özel deri verniği. Boya kuruduktan sonra vernik yapmanız gerekiyor.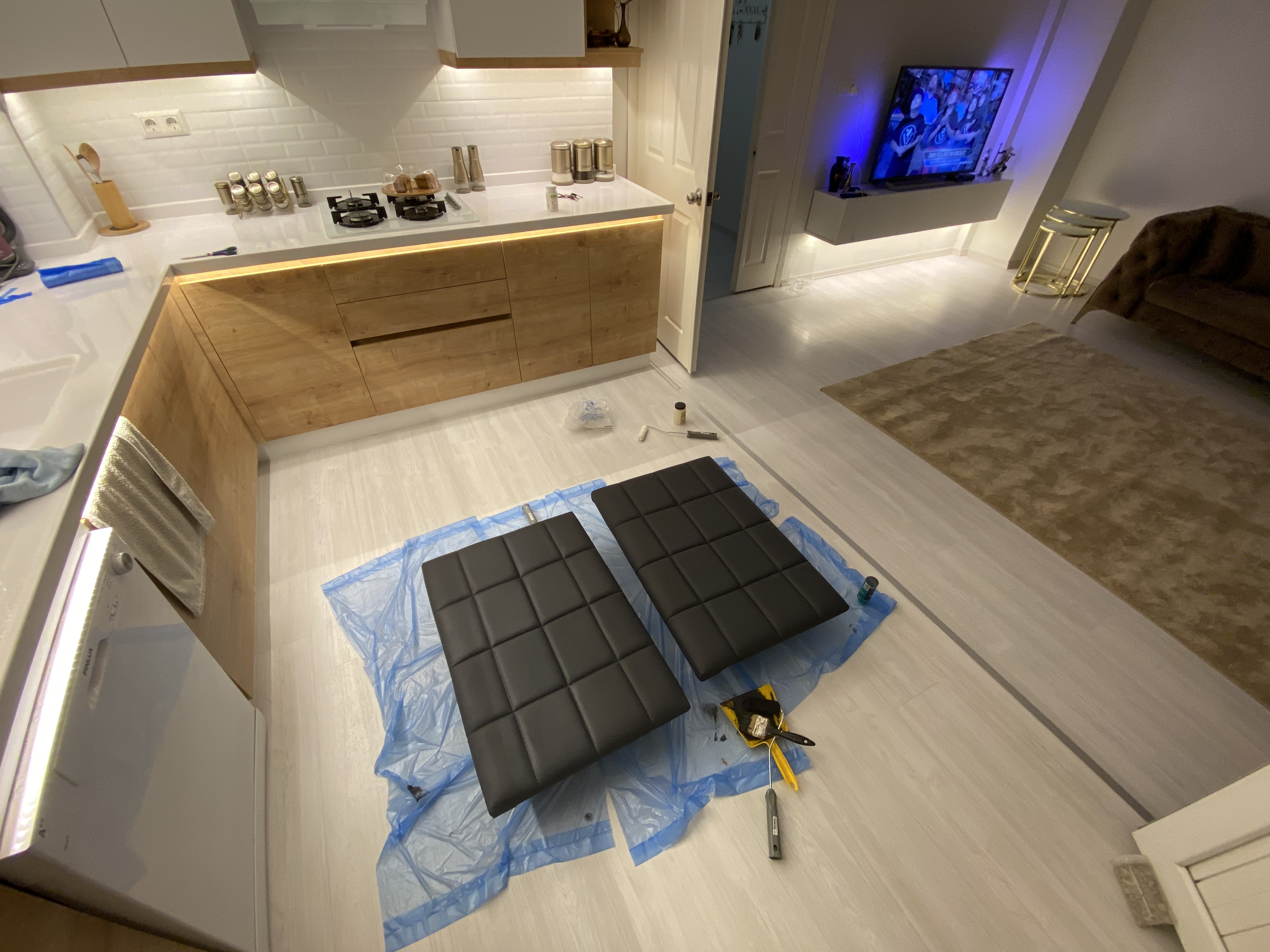 (EN) Finally, after varnishing, we leave the bed heads to dry. The result was truly excellent. You can beautify your home with small touches.
(TR) Son olarak vernik yaptıktan sonra yatak başlıklarını kuruması için bırakıyoruz. Sonuç, gerçekten mükemmel oldu. Sizlerde ufak dokunuşlar ile evinizi güzelleştirebilirsiniz.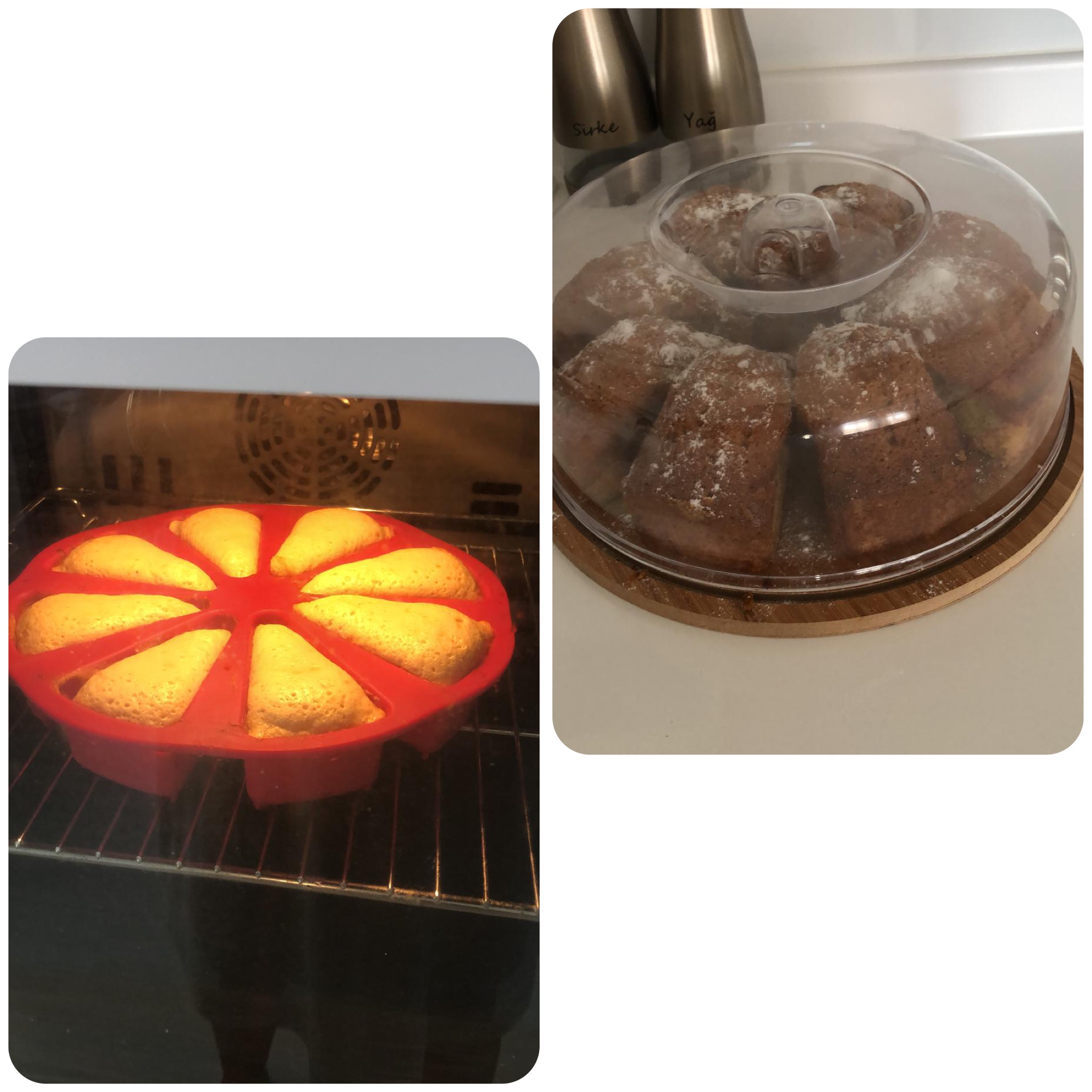 (EN) While I was doing the varnishing, my girlfriend also made a cake. I think we deserved the cake award. ☺️ I would like to give the recipe for the cake, but the dish was more appealing. ☺️ If we make a cake again, I will give you the recipe.
(TR) Ben vernik işlemini yaparken sevgilim de kek yaptı. Sanırım kek ödülünü hak ettik. ☺️ Kekin tarifini vermek isterdim fakat yemek daha cazip geldi. ☺️ Bir daha kek yaparsak sizlere tarifini vereceğim.



(EN) Yes Friends. Thats all for now. See you in my next post. Thanks for reading and supports. 🙏
(TR) Evet Arkadaşlar, Şimdilik bu kadar. Yeni postlarımda görüşmek üzere. Okuduğunuz için ve destekleriniz için teşekkürler.

All image taken by @crysis

---
---