Useful Mobile Apps; Snapseed📱- Kullanışlı Mobile Uygulamalar; Snapseed 📱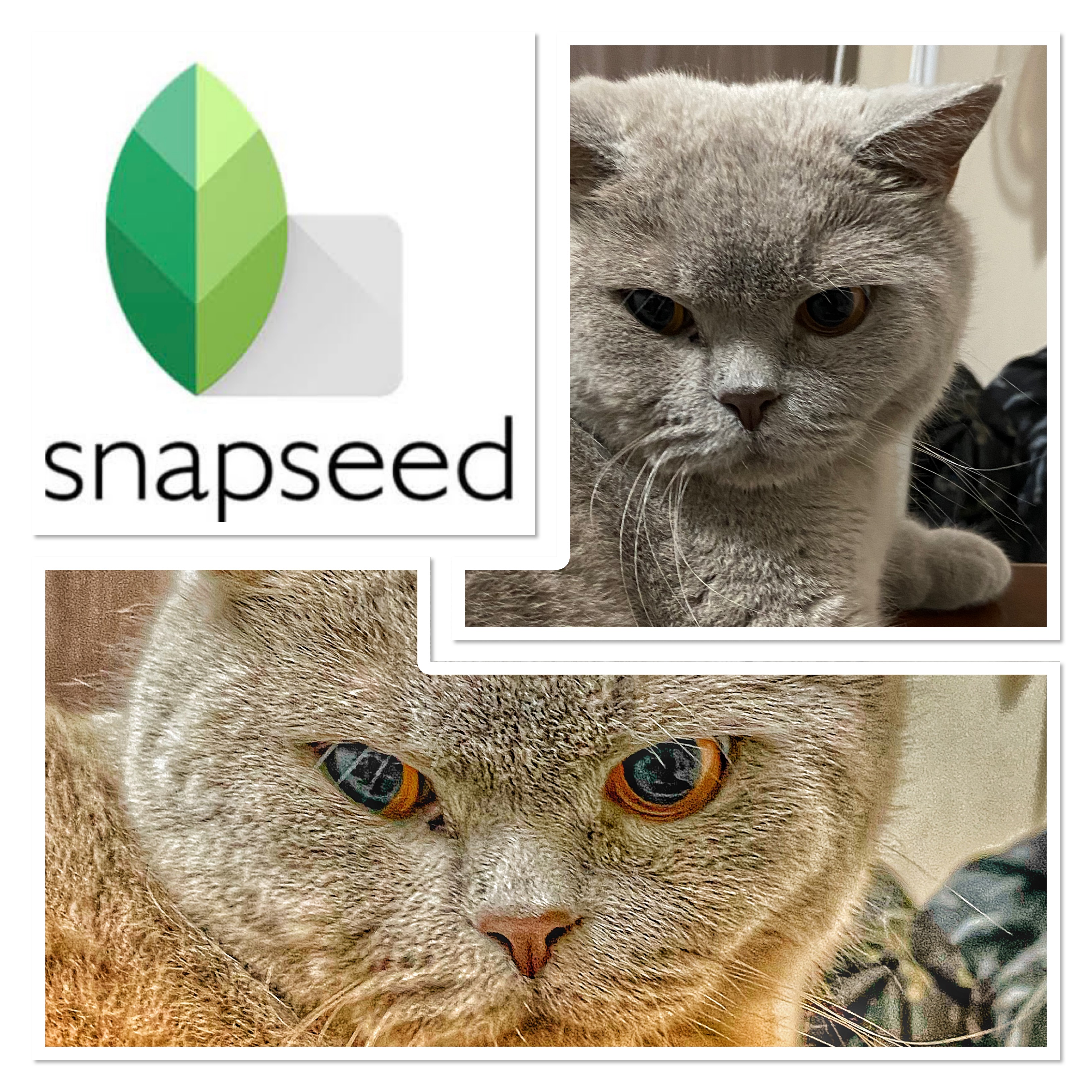 (EN) Hello Hive Family. I am with you again with my new concept. I am a long time iOS user. I will introduce you to the useful Google Play and iOS mobile applications. Our app today is called Snapseed. The app is available on both Google Play and the iOS store. I usually edit my photos with this app. I wanted to show you how beautiful the application is by showing you a small example.
(TR) Merhaba Hive Ailesi. Yeni konseptim ile tekrardan sizler ile birlikteyim. Ben uzun zamandır, İOS kullanıcısıyım. Kullanışlı Google Play ve İOS mobil uygulamalarını sizlere tanıtacağım. Bugünkü uygulamamızın adı Snapseed. Uygulama hem Google Playde hem de İOS mağazasında mevcut. Genellikle fotoğraflarımı bu uygulama ile düzenliyorum. Sizlere ufak bir örnek göstererek uygulamanın ne kadar güzel olduğunu göstermek istedim.
(EN) After downloading the application, we log in. On the first screen that opens, it asks you to choose a photo. You choose your photo and it shows the ready filters as you can see in the picture. I chose the Morning effect for this photo.
(TR) Uygulamayı indirdikten sonra giriş yapıyoruz. İlk açılan ekranda sizin fotoğraf seçmenizi istiyor. Fotoğrafınızı seçiyorsunuz ve resimde gördüğünüz gibi hazır filtrleri gösteriyor. Ben bu fotoğraf için Morning efektini seçtim.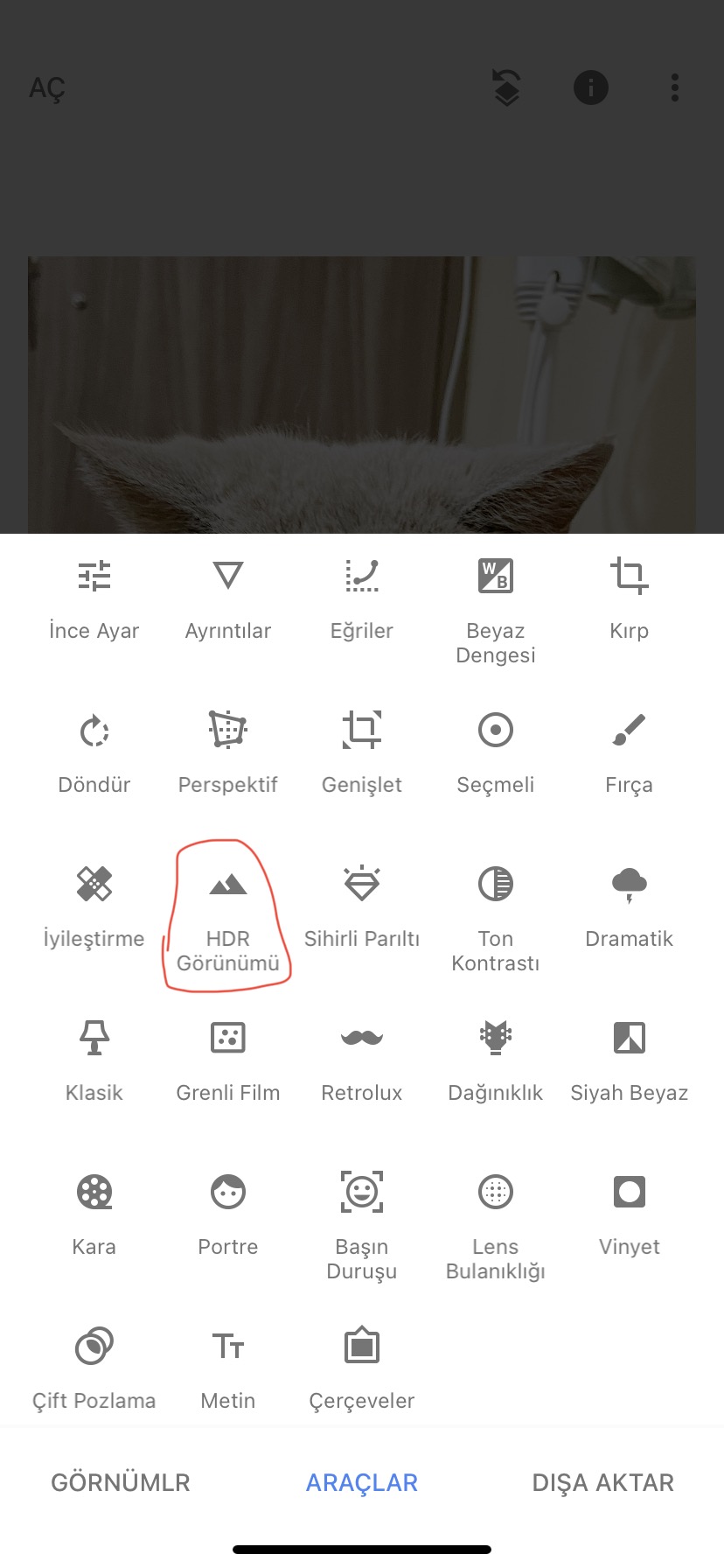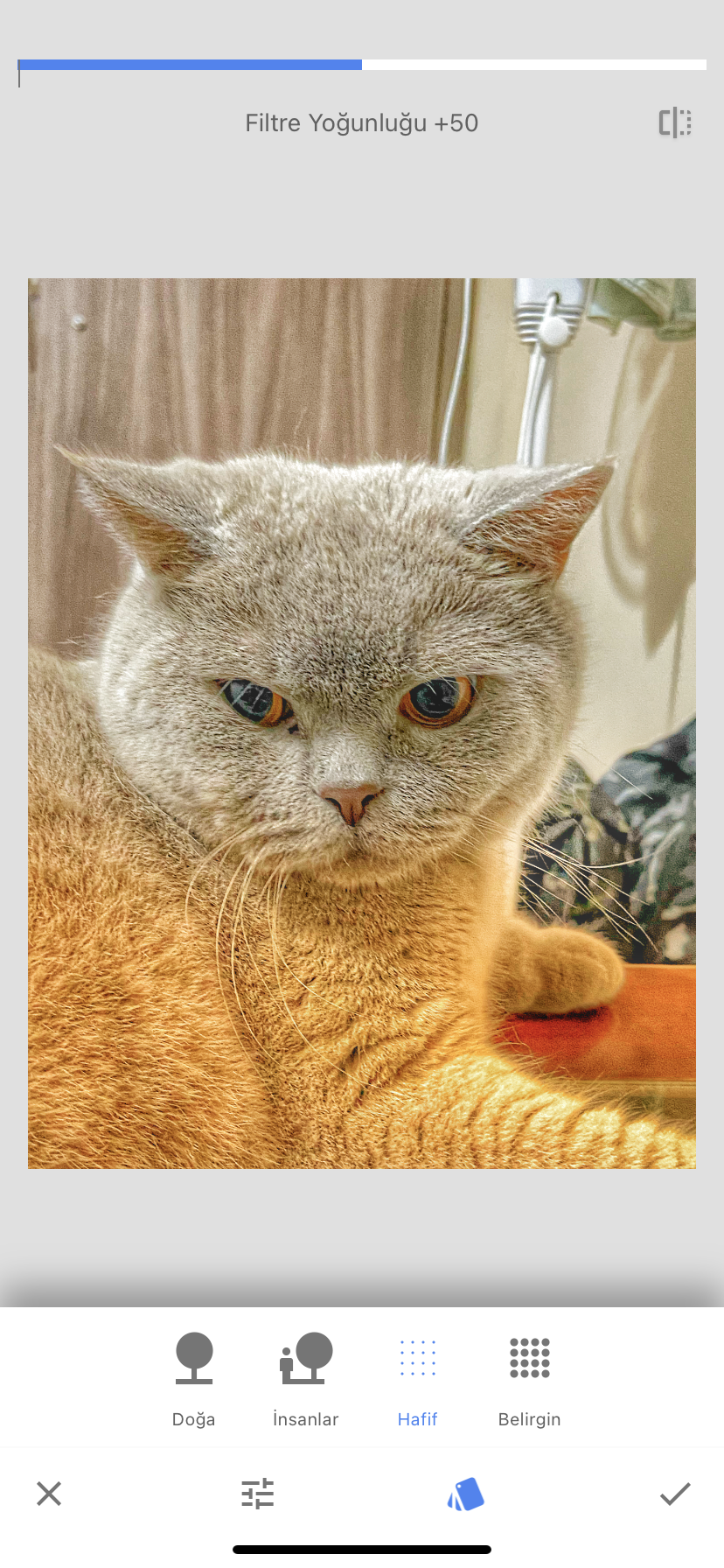 (EN) After selecting the effect, I chose HDR in the settings. I also adjusted the HDR settings. The picture gradually began to become more beautiful. 😊
(TR) Efekti seçtikten sonra ayarlar kısmında HDR ı seçtim. HDR ayarlarını da yaptım. Resim yavaş yavaş daha güzel olmaya başladı. 😊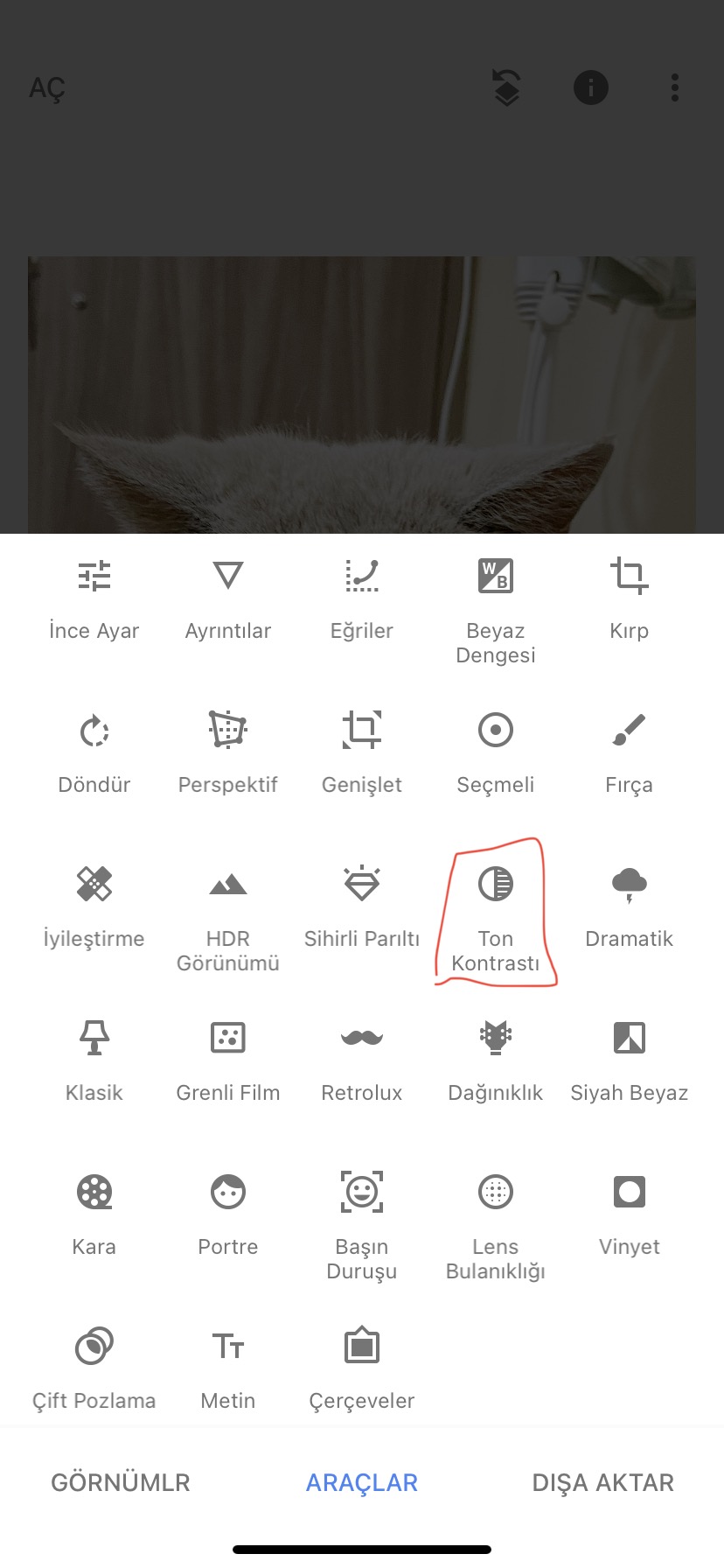 (EN) After adjusting the HDR settings, I opened the settings again and selected Contrast. I changed many contrast settings by holding down on the picture. When you press and hold the screen, other menus appear. You adjust by pulling your finger left and right to increase and decrease the setting.
(TR) HDR ayarlarını yaptıktan sonra tekrar ayarlar kısmını açtım ve Kontrast ı seçtim. Resimin üzerine basılı tutarak birçok kontrast ayarını değiştirdim. Ekrana basılı tuttuğunuzda diğer menüler çıkıyor. Ayarı arttırmak ve azaltmak için parmağınızı sola ve sağa çekerek ayar yapıyorsunuz.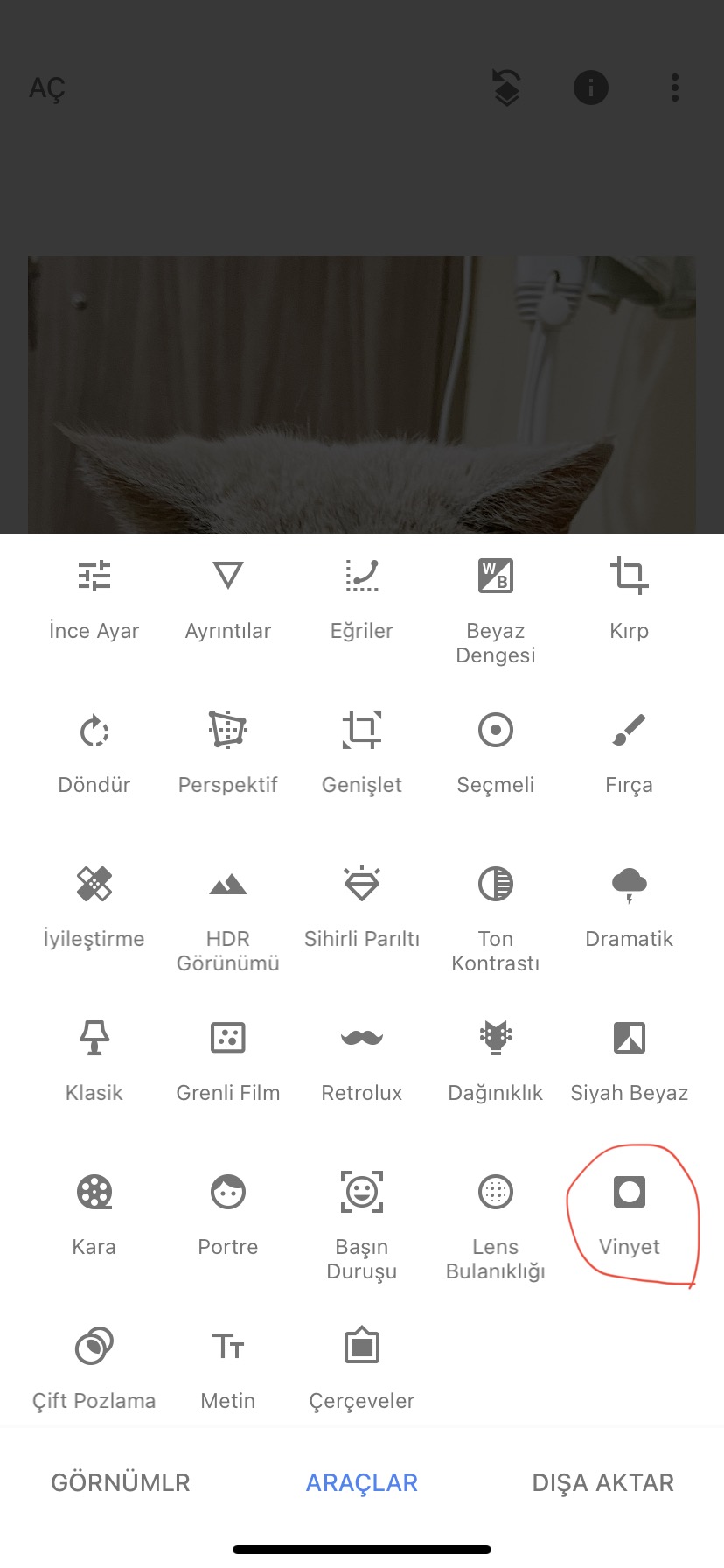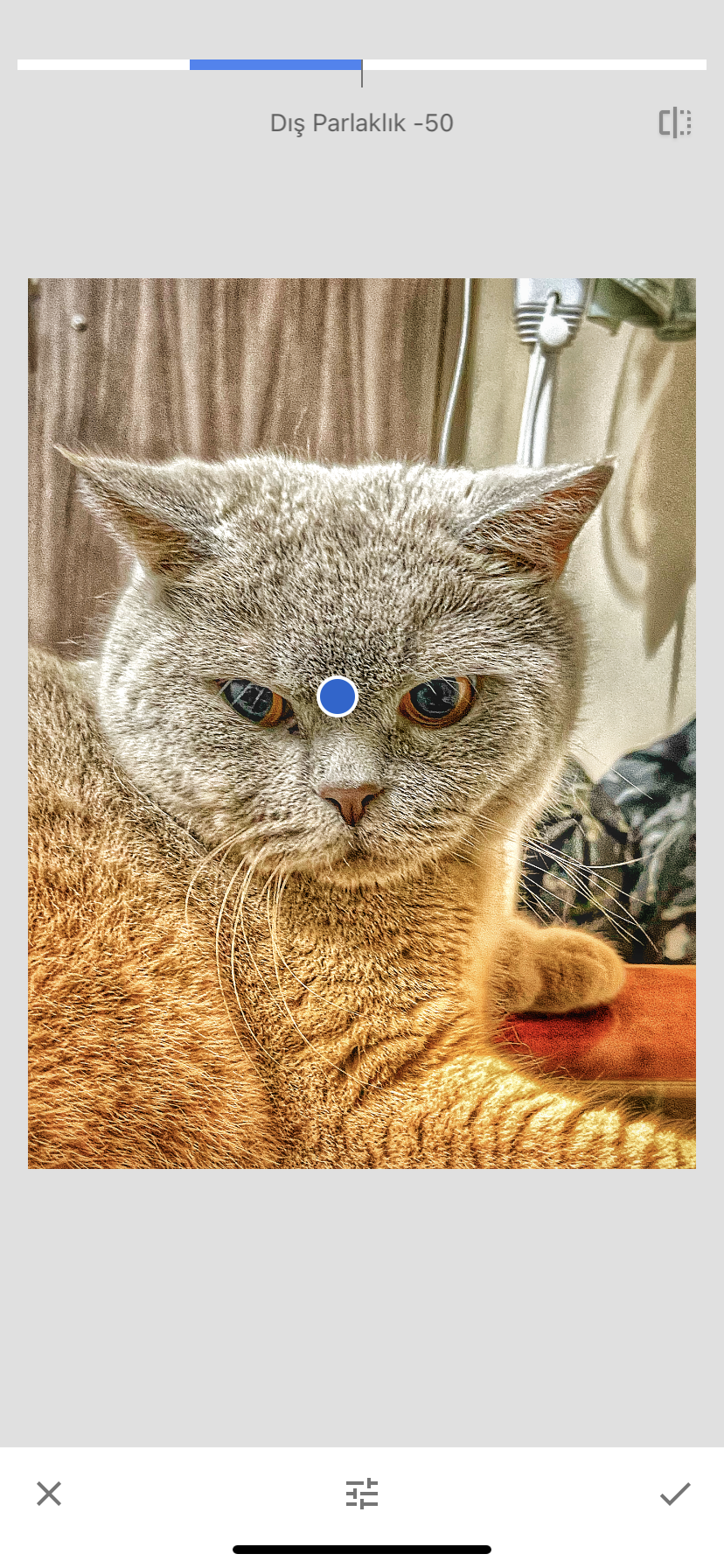 (EN) After adjusting the contrast, I opened the settings again and chose the Vignette setting. As you can see in the picture, I focused the blue dot in the middle of my cat's face. When you set this setting, my cat's face comes to the fore when you look at the picture.
(TR) Kontrast ayarını da yaptıktan sonra ayarlar kısmını tekrar açtım ve Vinyet ayarını seçtim. Resimde gördüğünüz gibi mavi noktayı kedimin suratının ortasına odakladım. Bu ayarı yapınca resime baktığınızda kedimin suratı ön plana çıkıyor.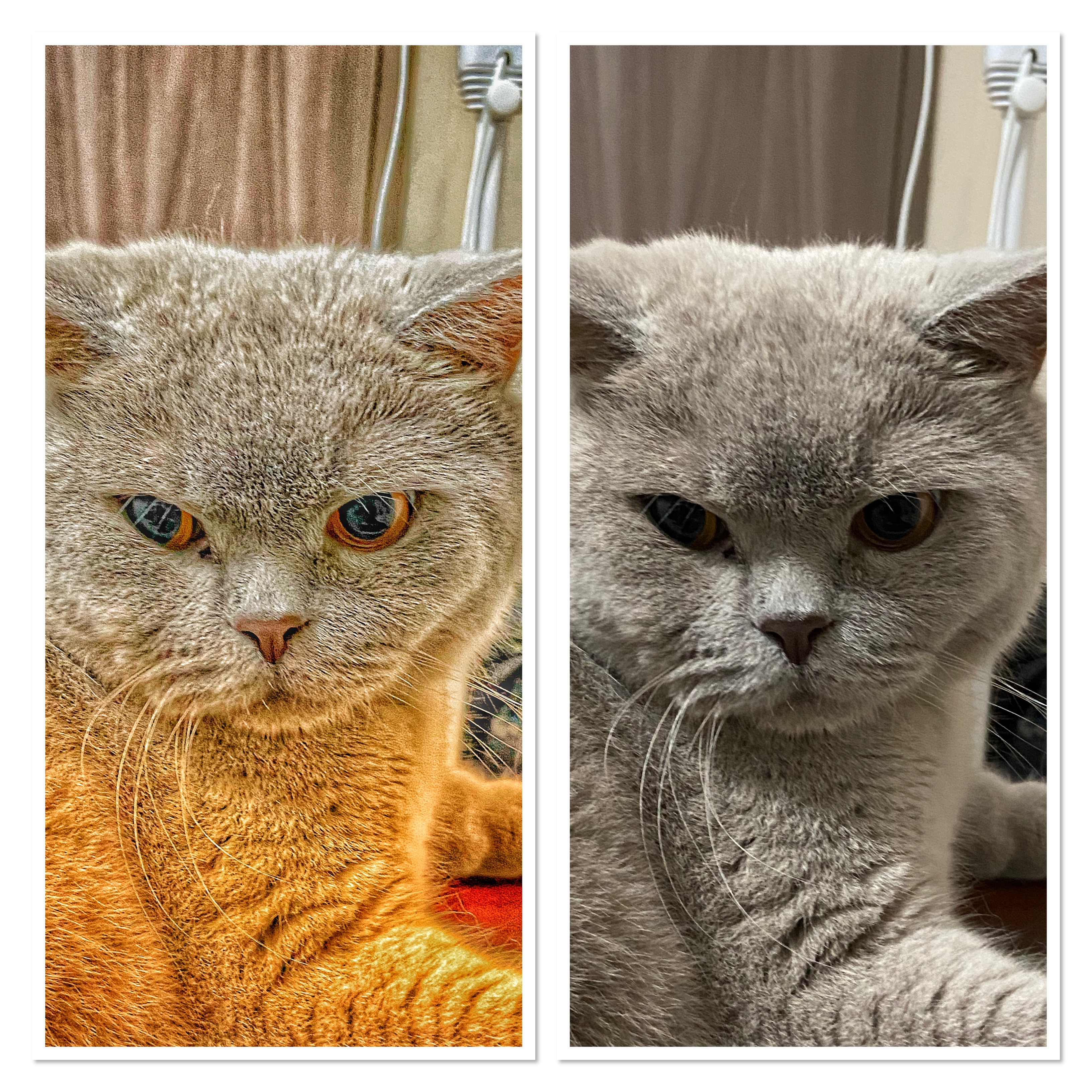 (EN) After adjusting the vignette, I saved the picture to the phone. I showed you the settings I chose for this picture. I will also share the store links of the applications below. Thank you for reading and see you in the new app review.
(TR) Vinyet ayarını da yaptıktan sonra resimi telefona kaydettim. Bu resim için seçtiğim ayarları sizlere gösterdim. Uygulamaların mağaza linklerini de aşağıda paylaşacağım. Yeni uygulama incelemesinde görüşmek üzere okuduğunuz için teşekkür ederim.
Source;
App; Snapseed
İOS; https://apps.apple.com/tr/app/snapseed/id439438619?l=tr
Google Play;
https://play.google.com/store/apps/details?id=com.niksoftware.snapseed&hl=tr&gl=US

---
---