In 2022 CTPSB will be there for the community to help you all grow!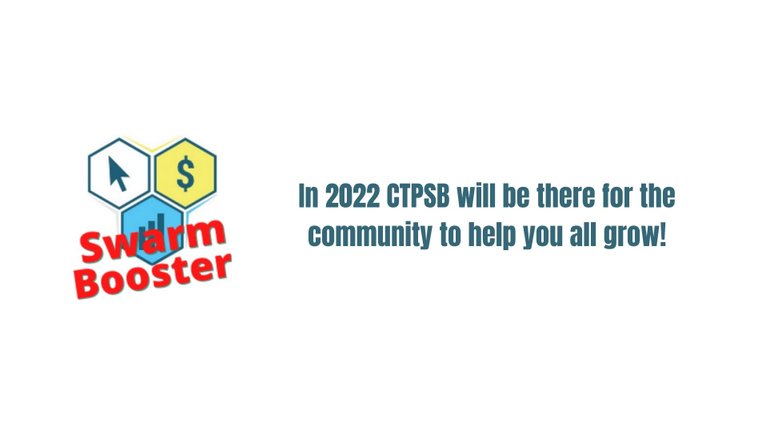 On 1st of September 2020, we have made the first post with the @ctpsb account. Since then the project has evolved in an amazing fashion. For 16 months it has supported the members of the CTP community with nice upvotes and helped the whole community to grow.
Just to give an idea how big this project has become
Hive Power of the account: 19'970
Incoming delegations: 31'415
Total Hive Power: 51'386
Worth of a full upvote: 3.85 $
Number of accounts delegating to the project: 63
Amount of CTP stake including delegations: 277'511
Amount of LEO stake including delegations: 3'323
Amount of SPORTS stake including delegations: 35'924'717
Number of CTP tokens paid to delegators since delegations were enabled: 115'485
Value in Hive of these divdends: 1756
Value in $ of these dividends: 2756
Token value on 1.10.2020: 1.017 Hive
Token value today : 1.906 Hive
Increase in value: 87%
Increase in value on a yearly basis: 69.8%
We hope that this project will continue to grow in 2022 and provide a lot of value for all the people who own it. Let's not forget that the @ctpsb account and the hive power on it belongs to the holders of the CTPSB tokens!
We wish you a happy new year and all the best in 2022!
---
Learn more about the CTP Swarm Booster:
---
---