September LPUD is Here: Staking Another 107.137 LEO!
September 15th is here, and so we have arrived at another Leo Power Up Day (or LPUD, for short) and this marks my fourth consecutive LPUD participation after having historically always followed the "power up as you go" thing.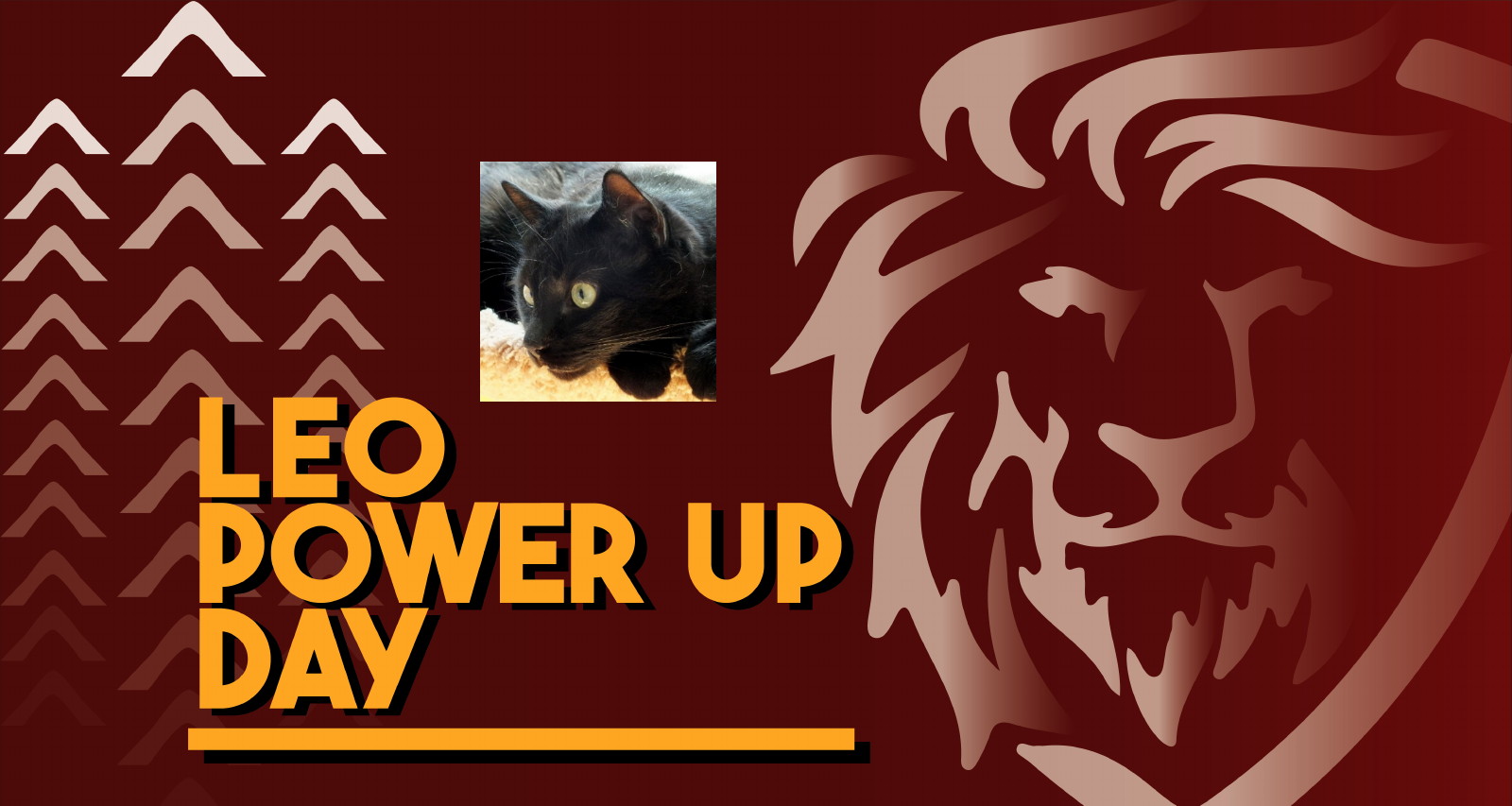 The past 30 days haven't exactly been "gravy" around here, so I'll only qualify for a "small" (50-150 $LEO) power-up this go around. I had really hoped for more, but you gotta take what you can get!
Here we go:
This was my starting point, this time around:
Powering up all my liquid $LEO: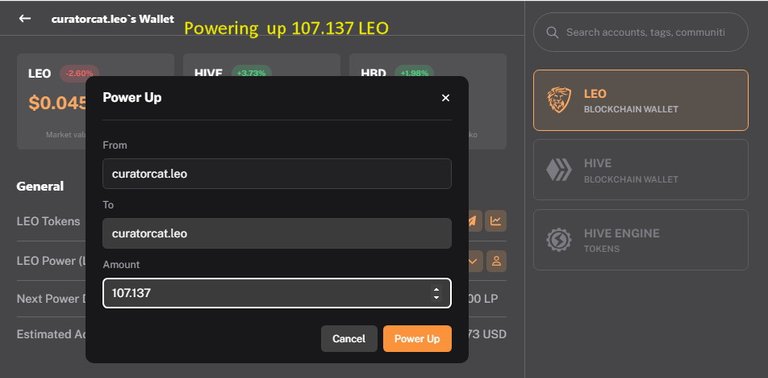 And so, I ended up here:
I fear it it going to be an increasingly tall order to reach my original 2023 goal of 5,000 LEO staked... but there are still a few months to go, and in this crazy rollercoaster world, you never really know what might happen!
Cryptosphere in the Mend? Or Just Another "Psych?"
It's definitely nice to see a few green numbers in the markets, these days... and I would really like to think that we have actually passed the bottom point for the Bear market.
If you subscribe to the 4-year cycle "theory," we're getting pretty close to where things start recovering, ahead of the next Bitcoin "halving," in April or May 2024.
Of course, there's no telling whether history will repeat itself! Thus is the way of the cryptosphere...
In the meantime, I hope everyone had a great week, and wishing you a super weekend!
=^..^=
CuratorCat 15th September, 2023
Posted Using LeoFinance Alpha
---
---