A Happy day with Mama and Grandma!😇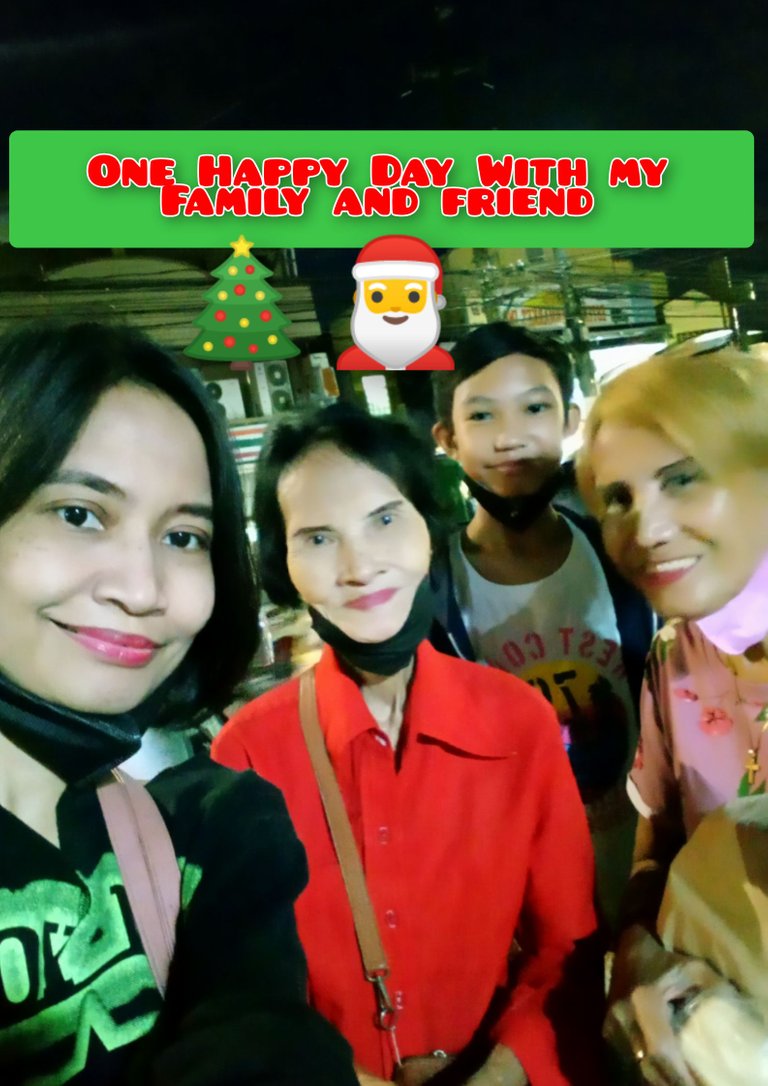 Hello Philippines and the Whole world!😇👋
This is my first post here in my country's community,🤣😆 First of all I am Zander po I am 13 year old newbie here po! I came from Laguna Philippines 🇵🇭 po.😁
You can know about me more in this POST on the links connected in that post you will know me better po🤣.
I want to share with you all po my Happy day with my Mama @aimharryianne po and Grandma Linda po. Actually po it was a treat for me po, because this quarter by Gods mercy and grace po, I am one of the top 10 students po. 🤣😆 Thanks to God po!🙏
It was a simple get away going to the city proper po, from our house we ride the tricycle po, in that photo you will see my Mama and my Grandma po(part of grandma only po🤣).
As we reach po the San Pedro City proper po, we went to the church first to attend the mass, it was around 6:00 PM po. We went there to attend the Mass, after that we went to Chowking for our dinner po.🍽️🍗but while going there po we saw our Grandma Linda's friend she is Grandma Mayeth po.🤗
As we reached the Chowking po, a Chinese Foodchain po,we took some photos po while waiting for the food that we ordered, and drink the Iced tea the they served first to us po.🤣
And finally the food was delivered po and we started to eat, we had Fried chicken and Chaofan with Shanghai Rolls po.😋😊 While eating we talk happily po. We finished our dinner with a happy smiles in our face po and I am thankful for the treat po. 🙏🤗❤️
We left po the Chowking Foodchain and went to Hair Salon po to cut and groom my hair po!🤣✂️.
It was a very comfortable Hair salon, fully air-conditioned and nature-inspired ambience po, with green background po, designed with bamboo and green leaves po. But the fee is very affordable po only 70 PHP po. Mama gave the stylist a 20PHP tip for appreciation po.🤗
After my hair cutting po, we went to the street market po and there we saw the different items and product po👀.🤩 It was already pass 8:00 PM po and we travelled back home po!🚙.
That was my Happy day with Mama @aimharryianne and Grandma Linda po (Mama's mother).
In the videos po you heard my Mama's voice and my voice po!😁🤗
And all the photos and videos are mine po.
This is also an entry to Ma'am @dswigle #marketfriday po!.
Thank you po! ❤️🤗
God bless po.🙏
Bye!👋
---
---