SPS Proposal Passed With 69% Votes, 318 Riftwatchers Opens & More Splinterlands Updates
People with NFTs voted themselves to earn more crypto because they already made possible by owning lots of crypto. But that's not a bad thing. Really.... that's the nice thing about good a well designed ecosystem. People can work thinking only about their self-interest and it'll still make an economy that's better for everyone!
You'd hardly see this anywhere outside of crypto. Actually Begin SPS Reward Payouts for Tower Defense Pack Holders had little support at start. But it turned around. It'll pass in 1 hour.
Less DEC On Market - More Value For Land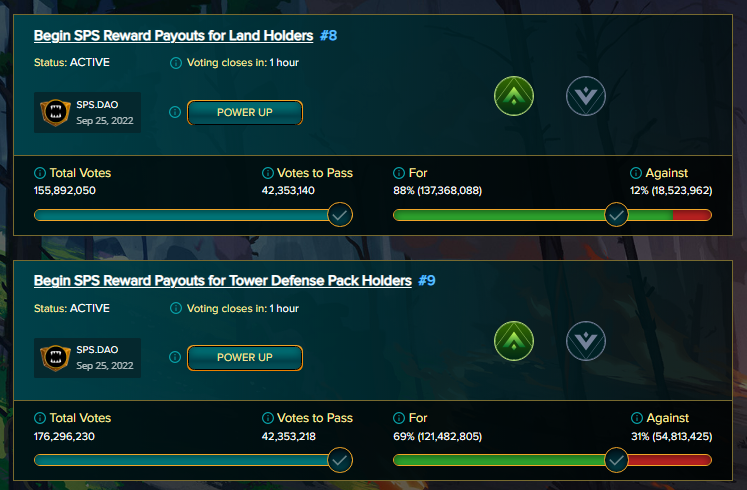 That's a good news for all investors. Some of you guys might nit directly benefit. I've got few Plots. So I'll get some extra SPS. When there's lots of money to be made with good system more investors get interested in Splinterlands. That creates a trickle down effect where everyone benefit.
Won't we all have a better time of 1000 DEC = $1 or more. Existing DEC in accounts will be worth more. Rental income 🚀 More SPS can get burned 🔥 Even if voters acted purely on self interest we all won. If you think otherwise stake more SPS and make YOUR voice heard!
Riftwatchers Bulk Open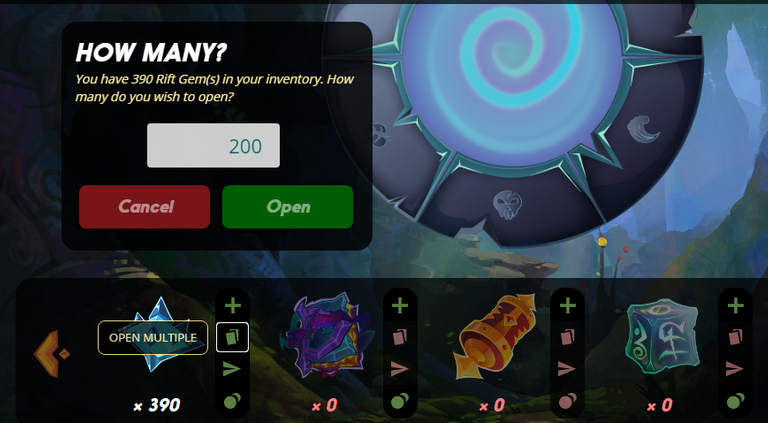 That's max opens in 1 go. It'll be cool to have 300 for my scenario. But fine... I'll take 200 - then 100 and then rest:

Market values from top:
$7.42
$92.82
$519.04
$855.24
Pack Sale Stats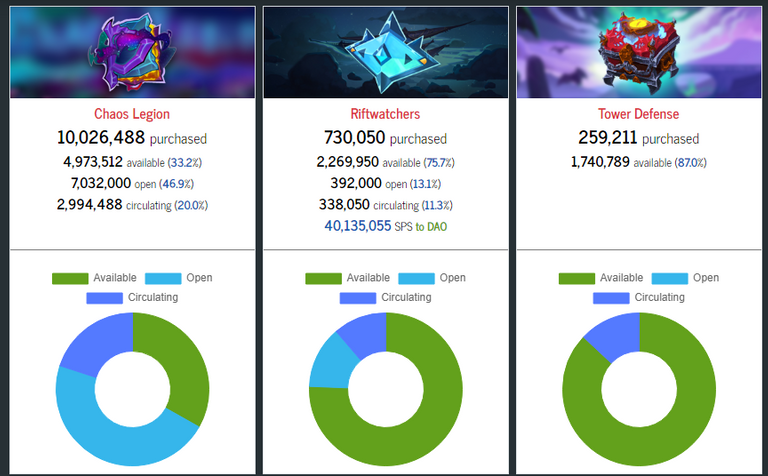 Market Price For Packs & Land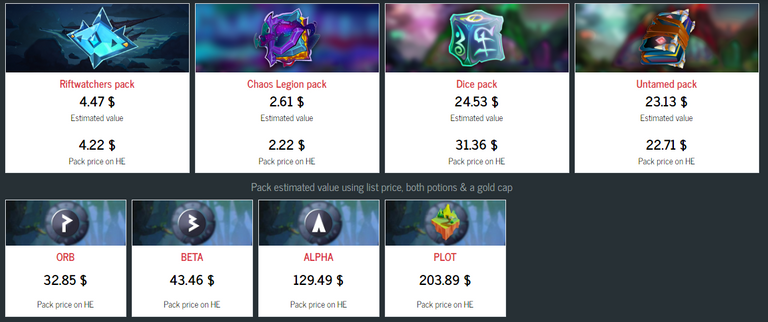 Stats come from https://splintercards.com It's all on home page. Give it a look if you'd like similar info on more assets. It's not too late to join Splinterlands but chance won't last forever. I'd say we're 1 more pack sale away from mainstream attention. Better get it as an early adopter 😊
Posted Using LeoFinance Beta
---
---