OMG WHAT AM I BECOMING (My Life 😱 😑✊🏿)
So far in life, I've learned a lot Nothing good comes easy when you pay much attention to the things on the right side you miss track on the other side.
You feel so happy today tomorrow you're not, nothing is balanced. Yes, that is life for you!!
I love sketching and I loved how I improved in a short period, yes a paid more attention to my pencil and paper but what about other things that are so important.
I don't see drawing as a waste of time but sometimes procrastinate! Well, this is my work on Roddy MY MAN! I enjoy his music.
-SUPPORT CONTENT creators by hitting the max upvote and commenting down below. (little upvote would encourage more creativity and healthy content)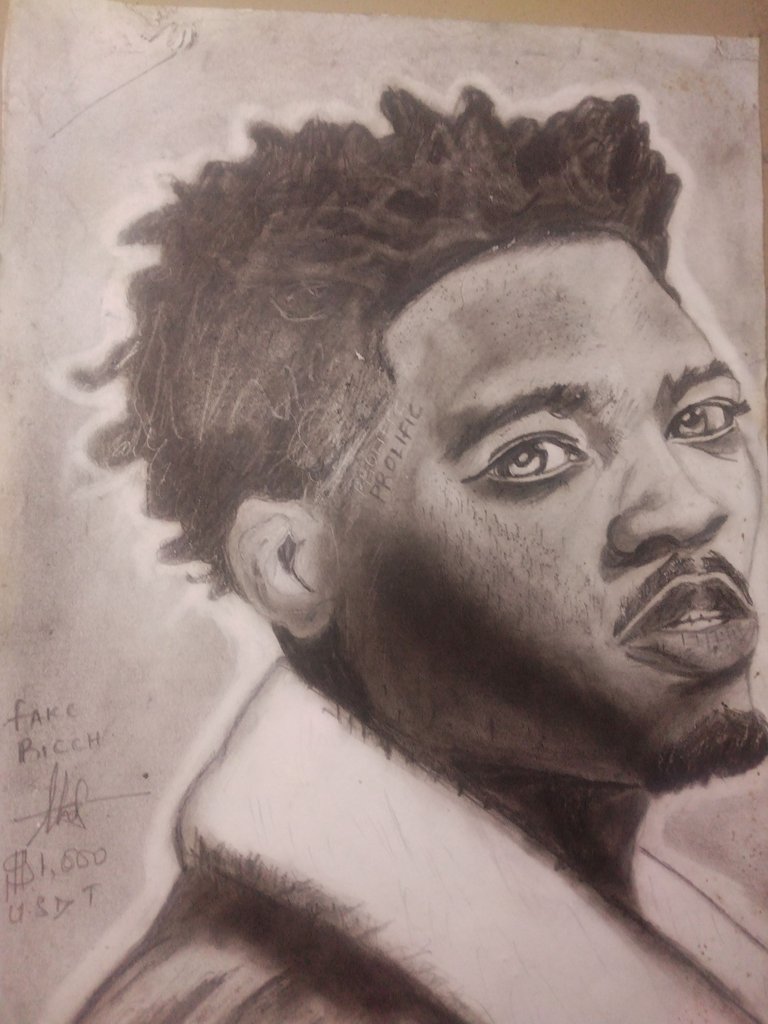 ---
---