6/8/22
Walked to work without having to run, so that was cool. Had a decent enough day at work. No complaints really.
I mentioned how I like reading and writing to some old lady customer and she mentioned some local writing group she was a part of and mentioned their website. Pretty cool, I may check it out.
Spent my off day with my son. It was rainy out so we just stayed in. It was challenging at times but I got some work in.
I've noticed that Youtube has a decent little selection of movies, and that is pretty sweet. Last night I decided to show my son 'Die Hard' the classic 1988 action movie with Bruce Willis, Alan Rickman and Reginald VelJohnson.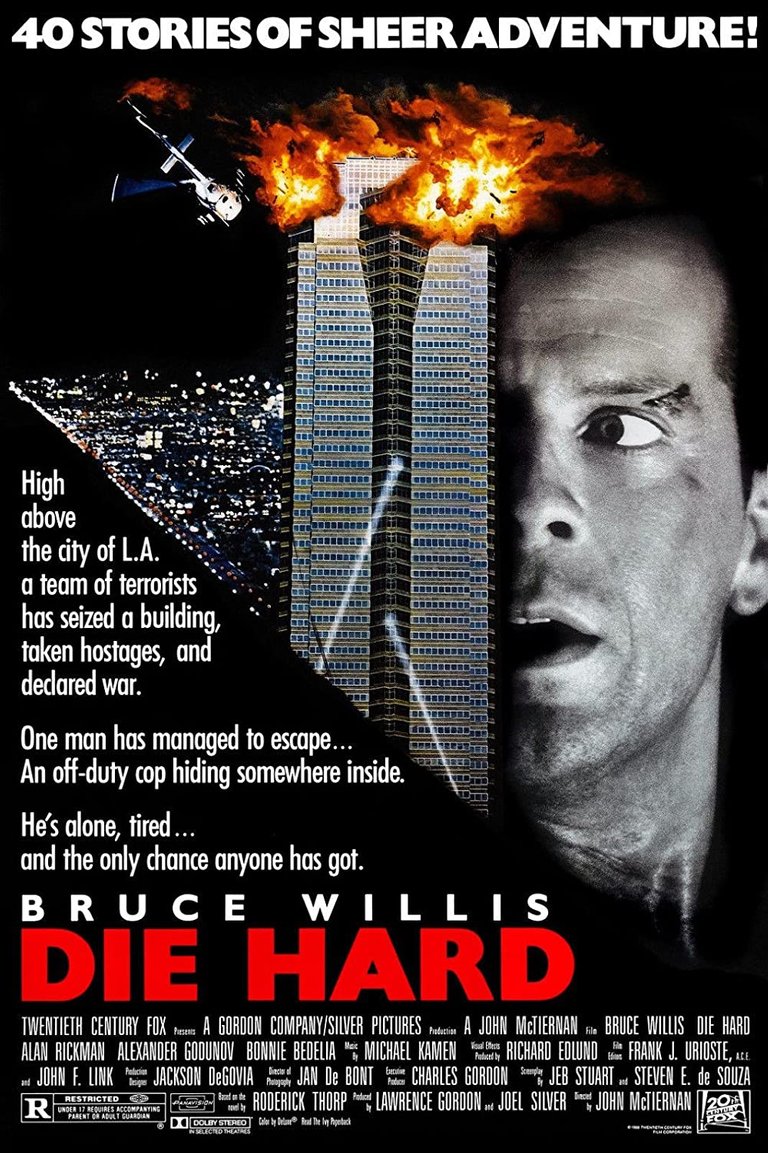 What a legendary cast!! The cast's legendary-ness really aged well. Willis, Rickman, and VelJohnson all have there own lane of show business stardom, for them to be all in one classic GOOD movie, is just pretty amazing.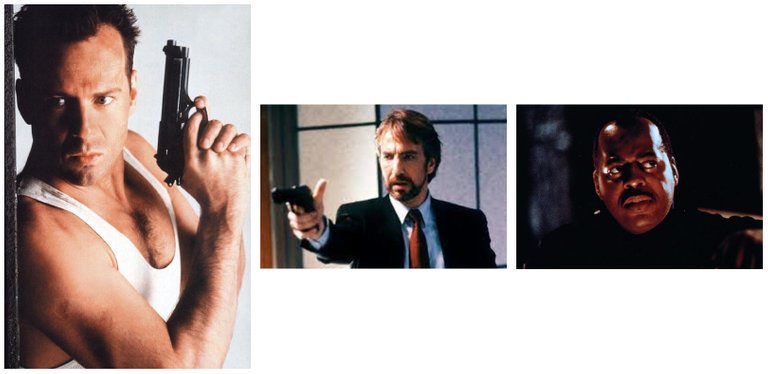 Die Hard is one of those movies that I assumed I saw loads of times and knew well, but I really don't think I've seen it that many times if I really think about it, and I certainly haven't seen it in awhile. Re-watching it was such a treat.
I forget how much of pretty big role Alan Rickman, or 'Snape' as I kept calling him, had in this movie. I am so glad Rickman has another legendary role other than Snape! Perhaps there's other legendary roles I am unaware of, but still, to be Hans Gruber AND Severus Snape, that's some legendary stuff right there! I love to see it.
From playing Hans Gruber 1988, then getting the Snape role in 2001, all the way to the final Harry Potter movie in 2011, Rickman really had an amazing career spanning four decades. What a shame he has passed! Still blows my mind sometimes! I love Harry Potter and I remember exactly where I was when I heard he died in 2016.
Rickman as Gruber (left) and Snape (right).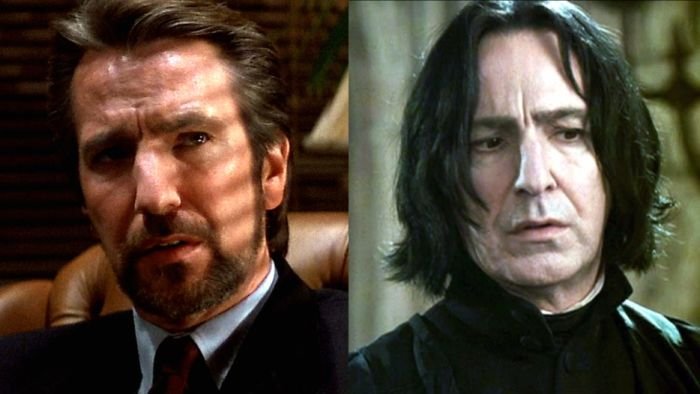 As a film overall, Die Hard is still holds up wonderfully in my humble opinion. The camera angles and nice lighting and everything still looks really on point and cool. The action is still so great. This movie is older than me by several years, but it's still just so good and I get nostalgic feels watching it. The acting is actually really good too.
My son is getting older, and so I want to show him some cooler, more edgy movies, as long as I am with him of course.
I think I want to watch all of the Die Hard films now.
Yes, Die Hard absolutely qualifies as a Christmas movie! hahahahaha. Watch the movie on Youtube here!
Funny fake trailer for Die Hard. Christmas themed LOL.

---
---