Taking the long way home - Pennsylvania Trail

On Wednesday, January 25th, I guess I decided to spice up my life a little. I was feeling miserable, just really disliking life, my job. Just in a really rough mood.
It started snowing while I was at work, and that sort of helped my mood. Hasn't snowed much this year and so it was nice to see.
I decided I should walk home and take pictures of the scenery. I have nice work boots and work gave me a super warm jacket and I had my beanie. So I was good.
The thought of doing something after work, excited me. But I had no idea just how much I was about to enjoy myself.
I used Google maps and some trail apps and found the trail I was looking for.
The distance between my house and work is about 7.5 miles. Considering I had to take a special sort of route, I suspect I easily walked over ten miles or 16.1 kilometers.
I took a bunch of pictures and honestly a handful of these pictures are AMAZING. Particularly some of those bridge shots. I love my phone's camera. The first job I ever thought of being as a kid was a photographer. I really sort of felt like one taking all of these pictures.
From miserable work, to this amazing walk. What a contrast. Wish I could do this for a job.
All in all it took me about four hours to get home. I stopped A LOT though too taking these photos.
This trail is amazing and it was all right under my nose of my home city, my whole life!
I always feel like I've seen and done it all in my immediate area for some reason. I've barely seen anything apparently! This route took me all over places in my area/county that I just never thought I'd reach if that makes sense. Didn't know it was accessible. It was all just background scenery growing up.
This trail blew my mind. Like I went deeper within my life. Being directly in my town, but seeing an entirely new perspective. Trippy as hell.
Taking a lot of these photos had me giddy with sheer joy.
Taking pictures seems weird at first I guess. But as I take them I understand why it's so cool. Time flies and changes, but when you take a picture, that exact moment is captured forever hopefully. Every little detail. Trees fall and grow, branches fall and grow. Trails are remade.
This snow didn't even last too long. Just like a half inch till it started to rain and temps rose a bit.
This little insignificant snowfall only lasted like, eight hours max but I managed to capture some cool stuff in that time!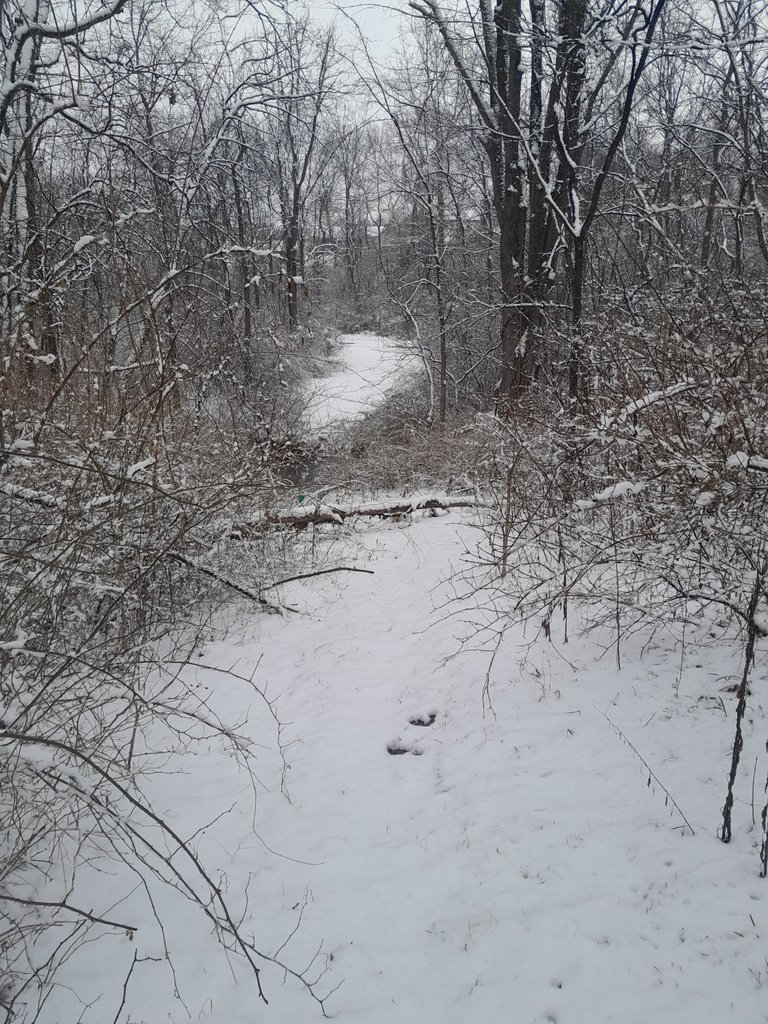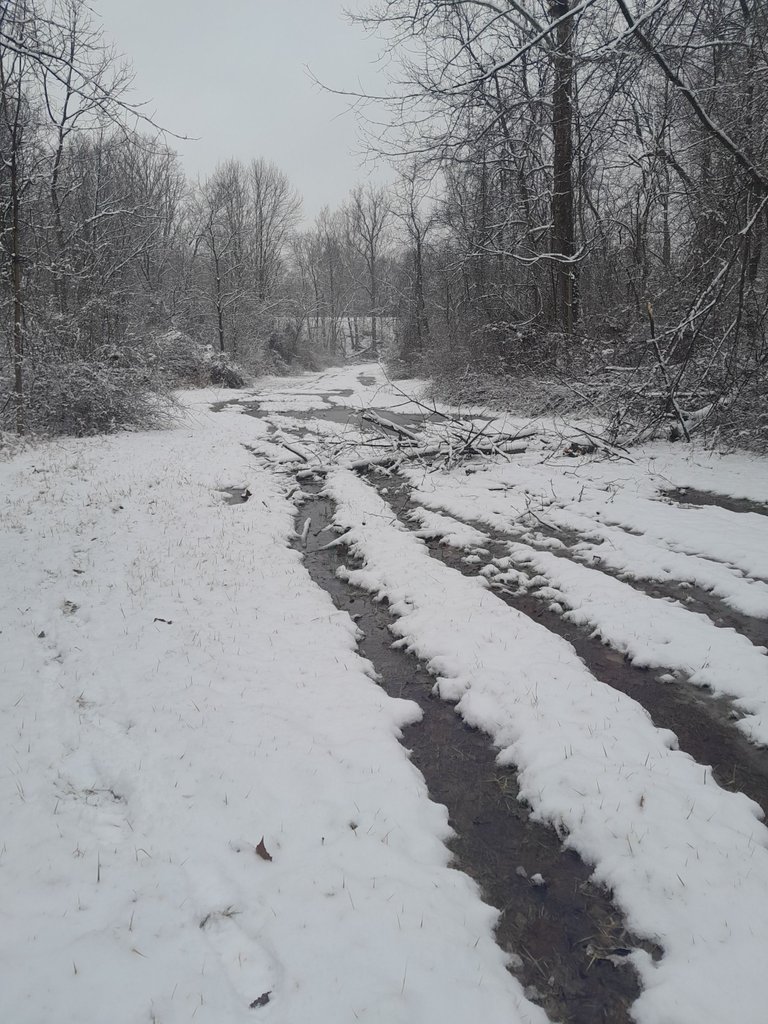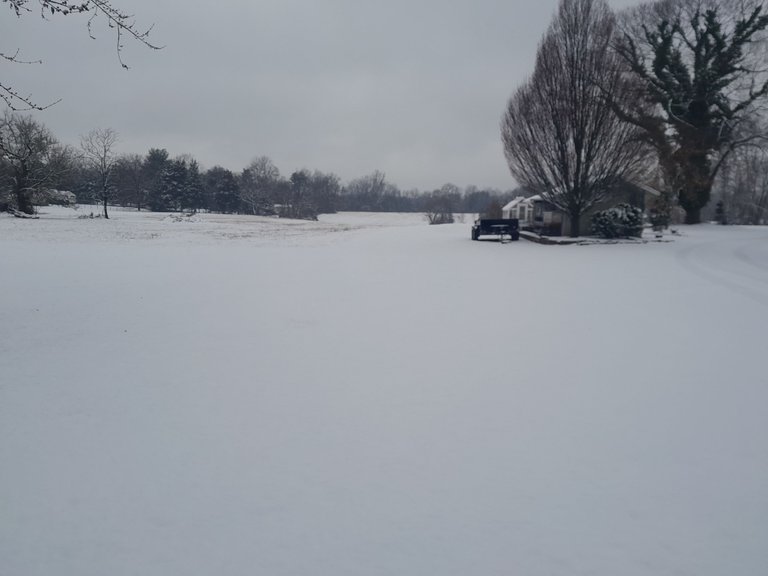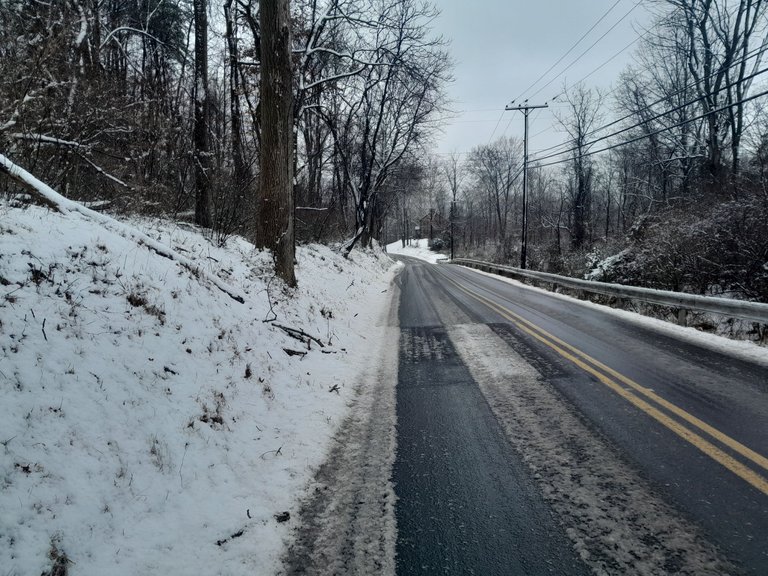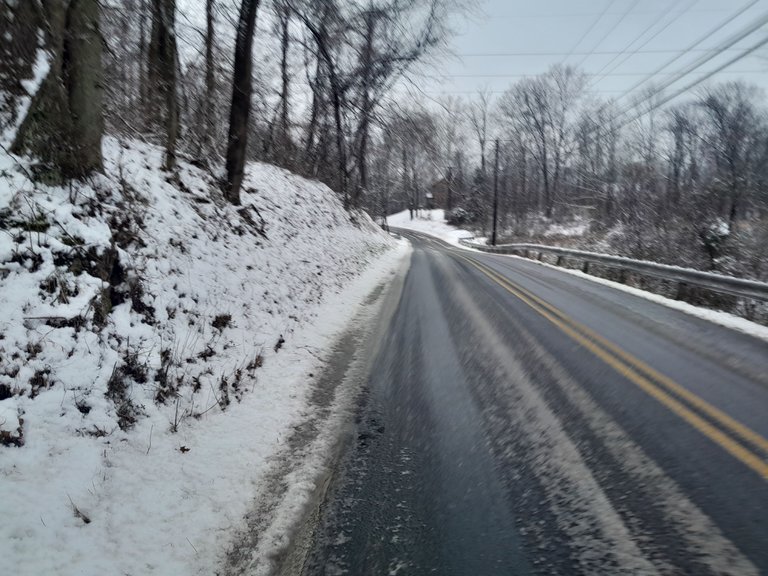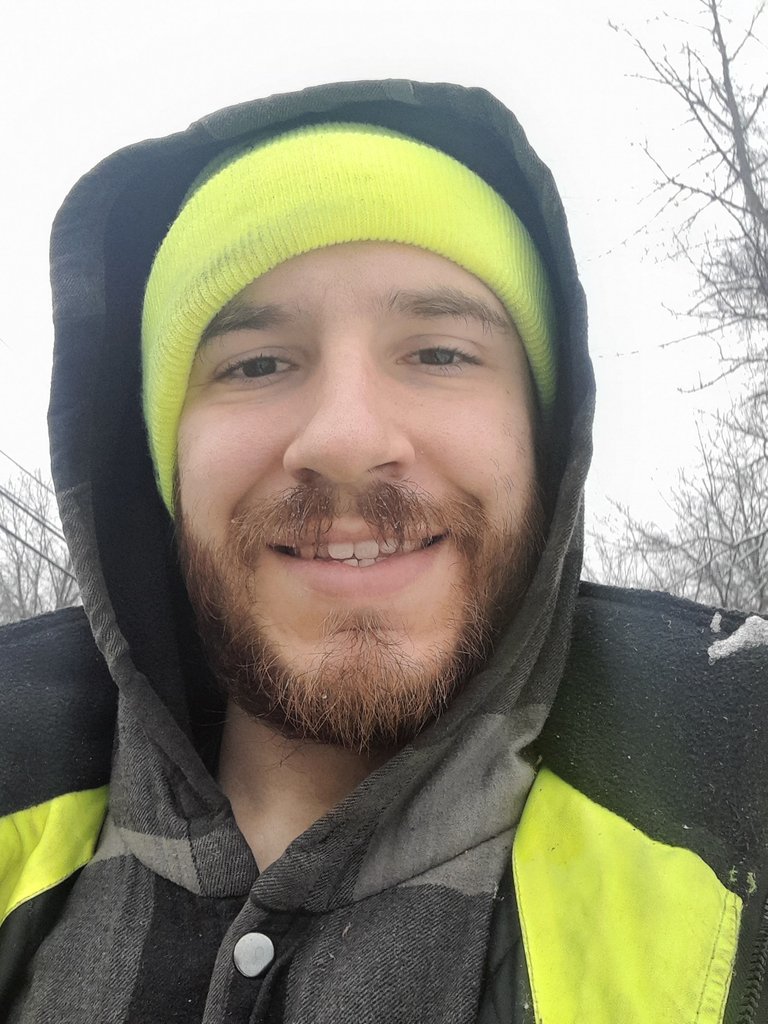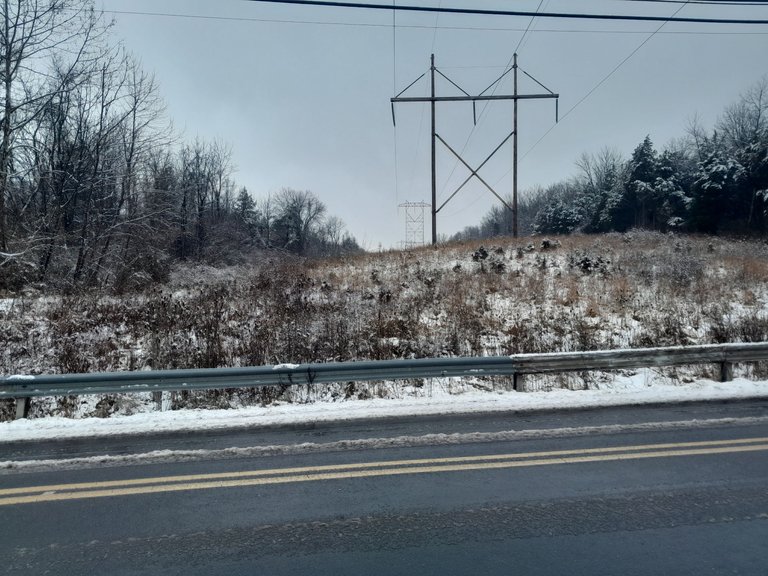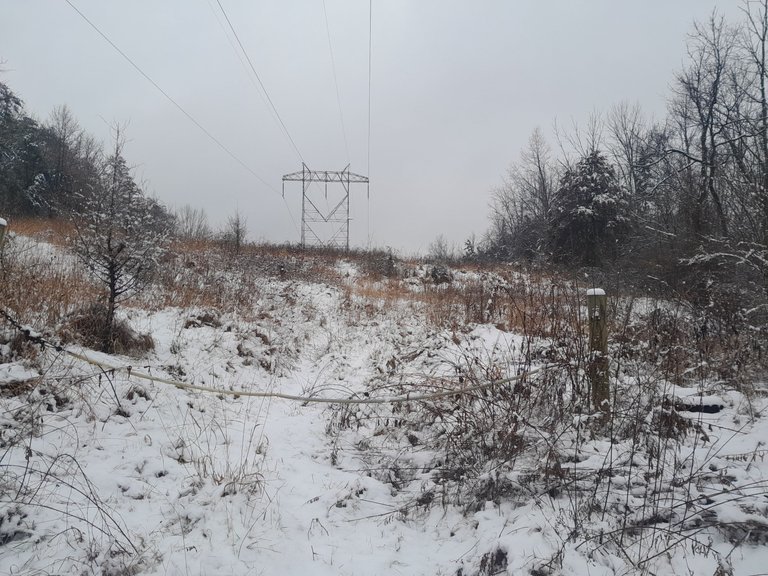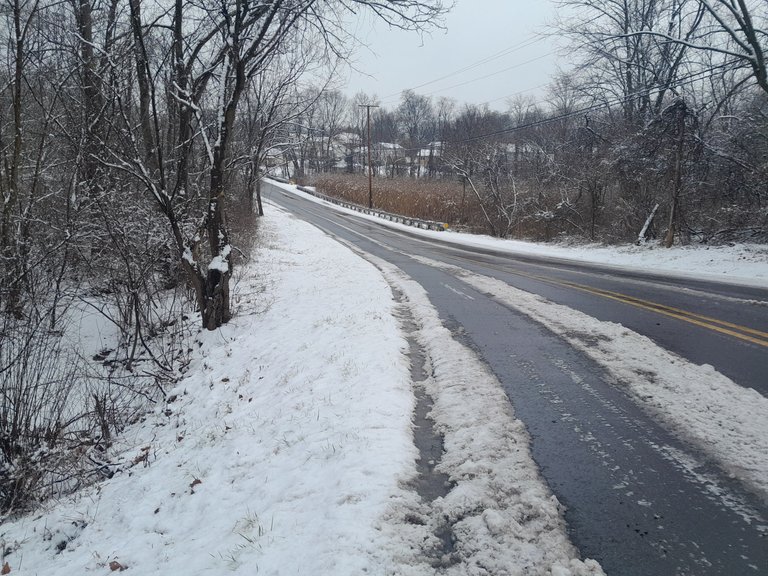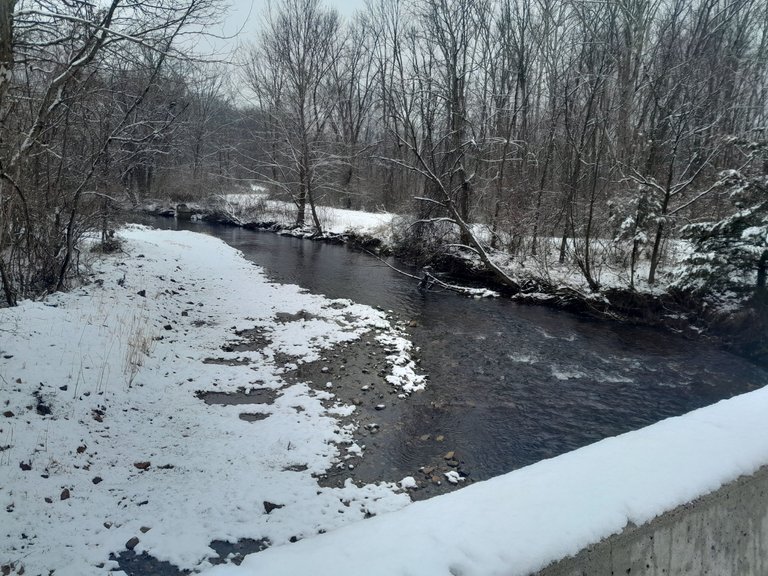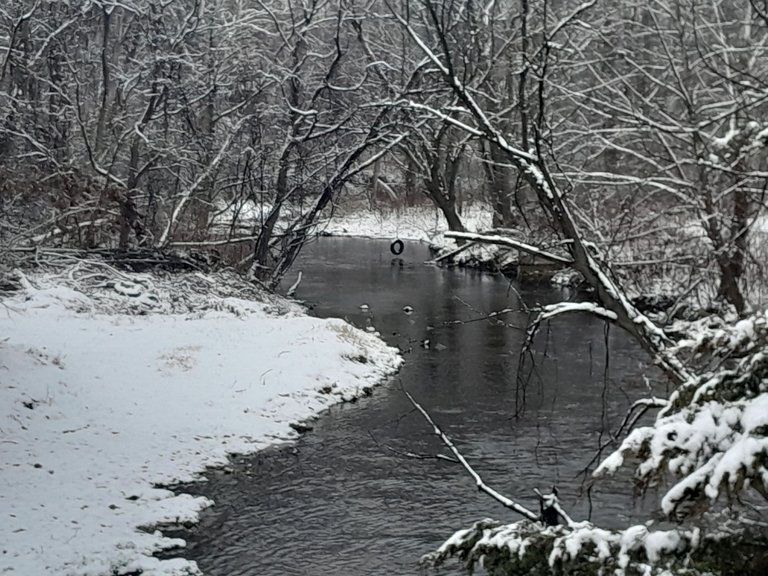 Tire swings tend to be lonely in January.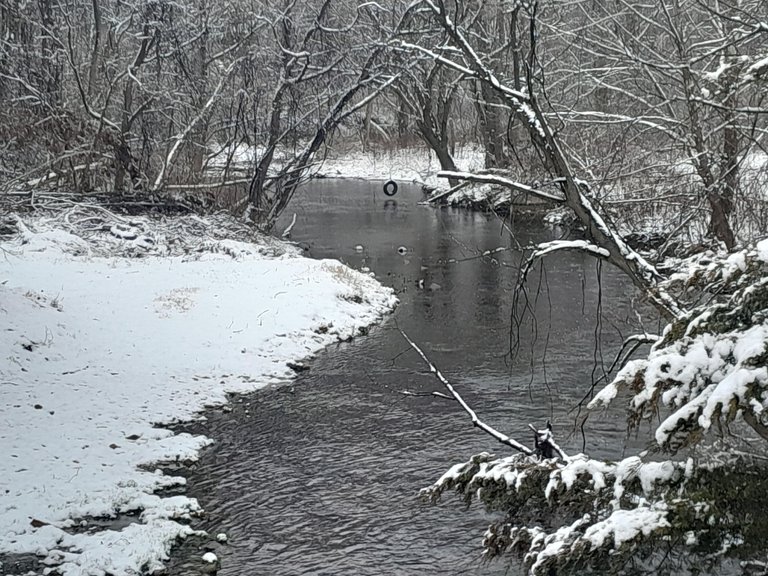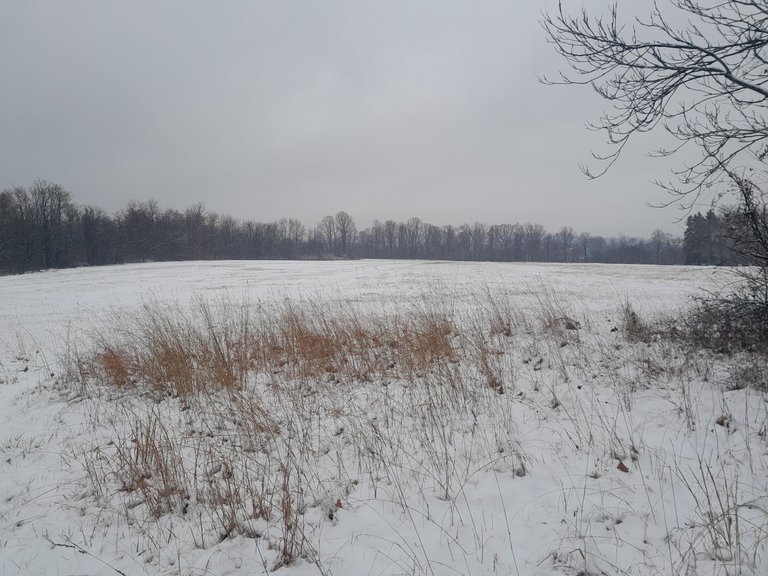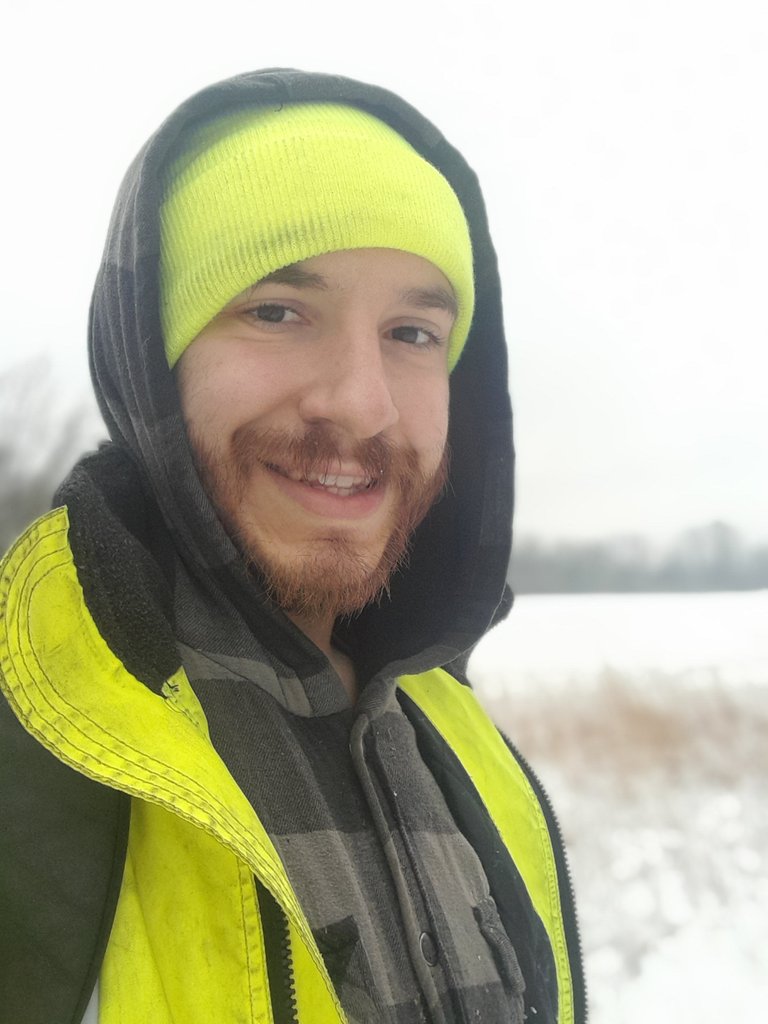 Thank God for this trail!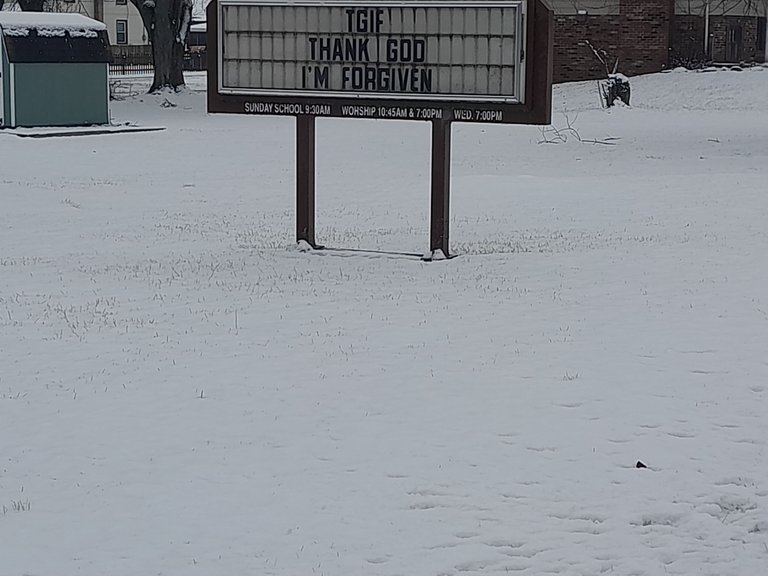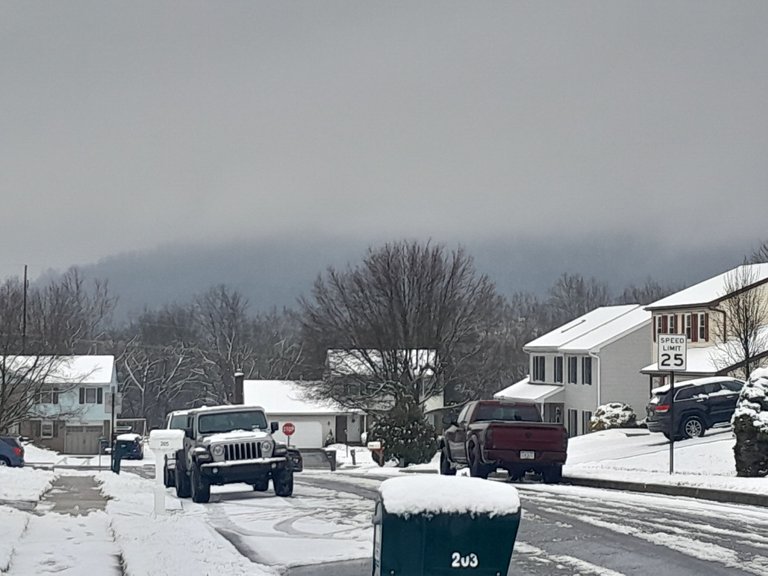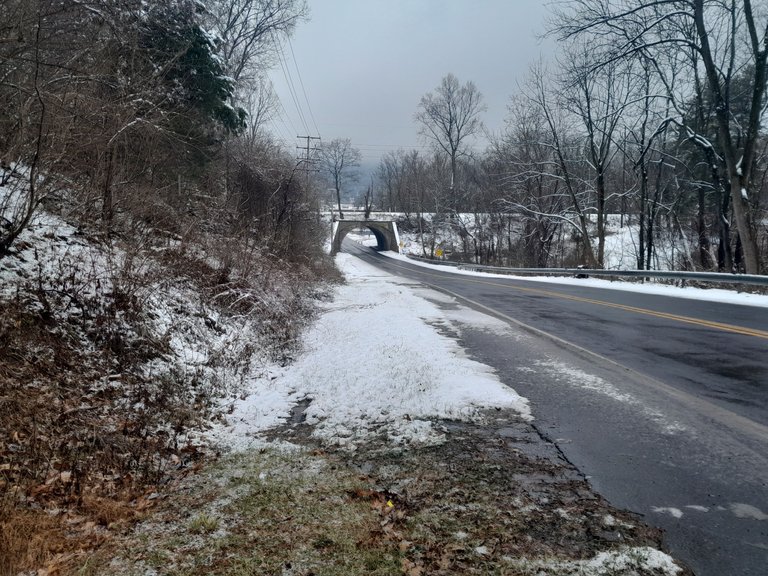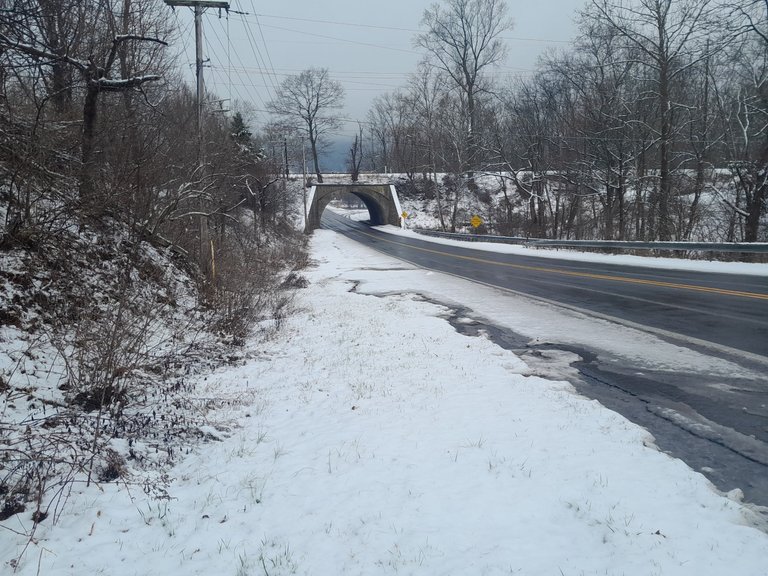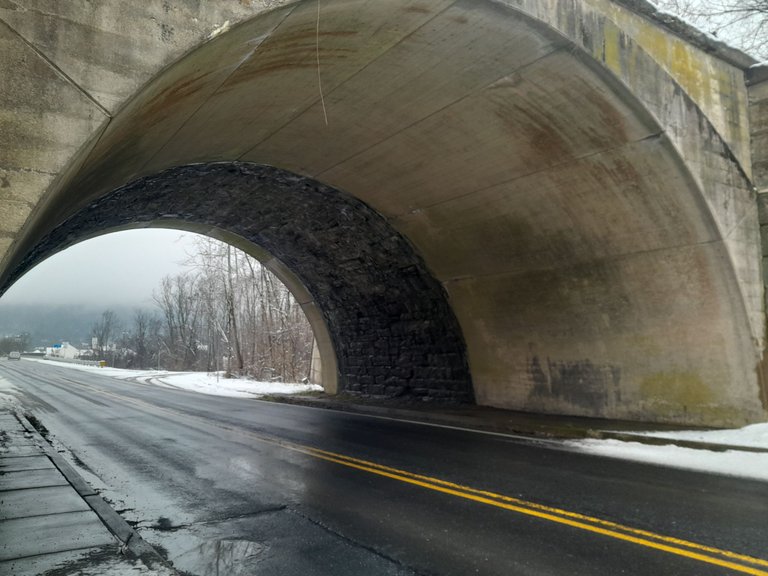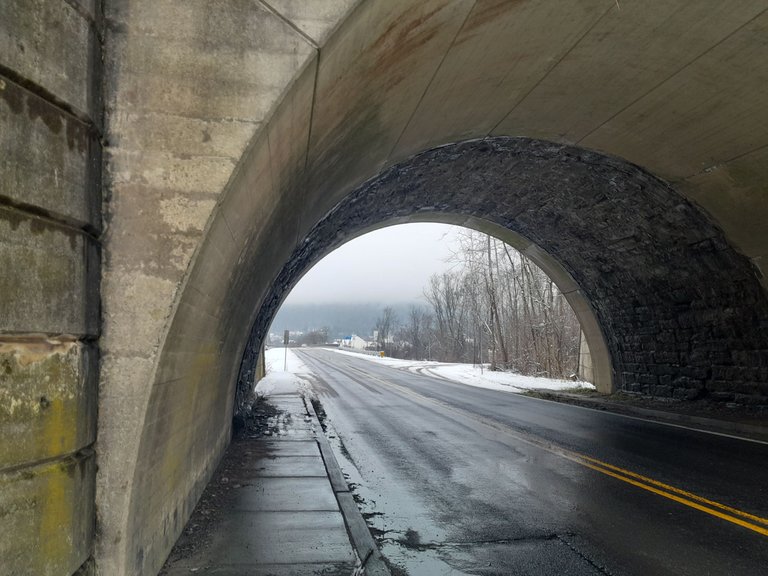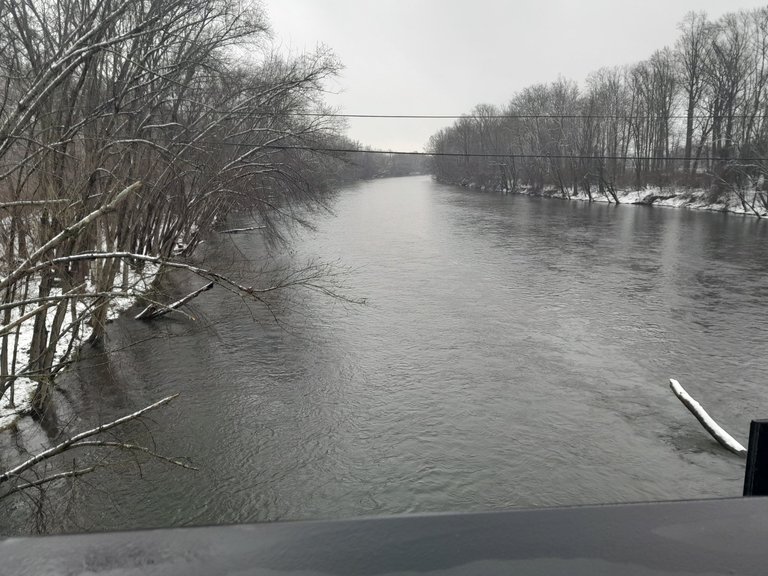 The good old Schuylkill.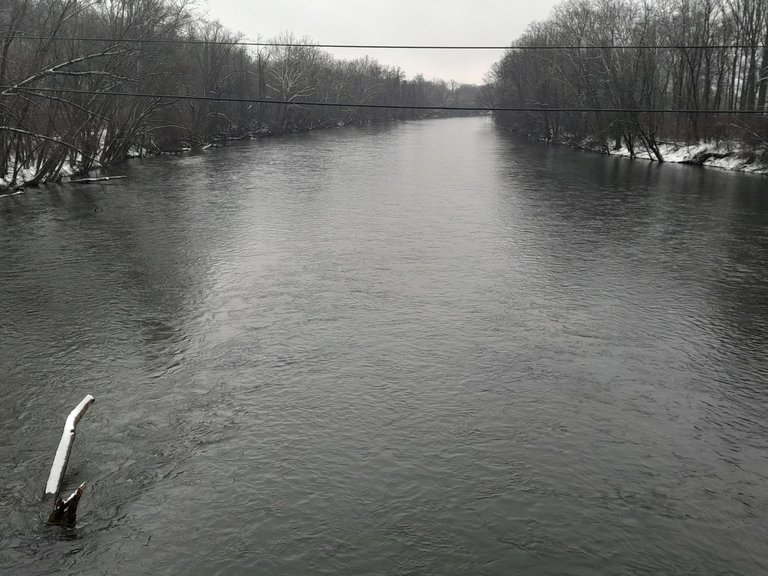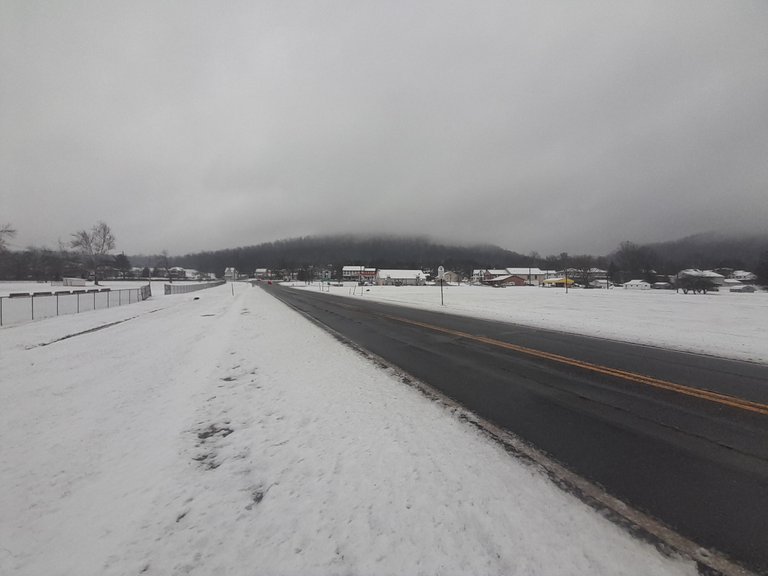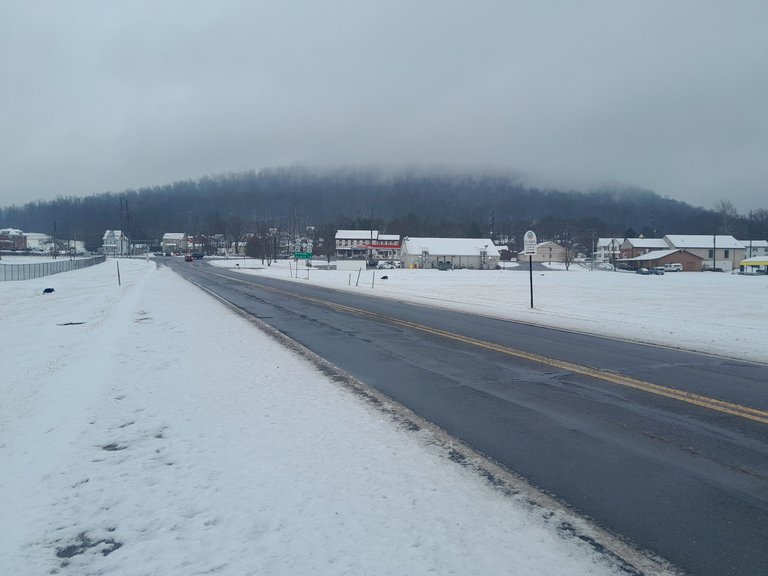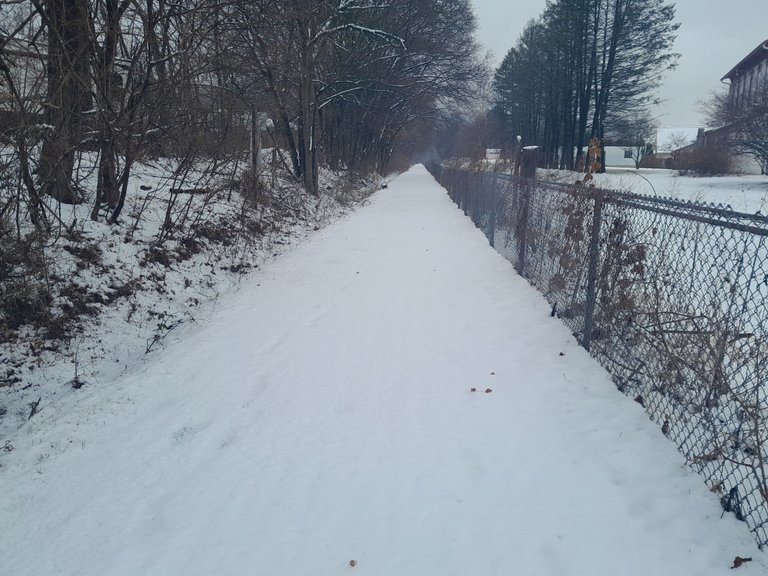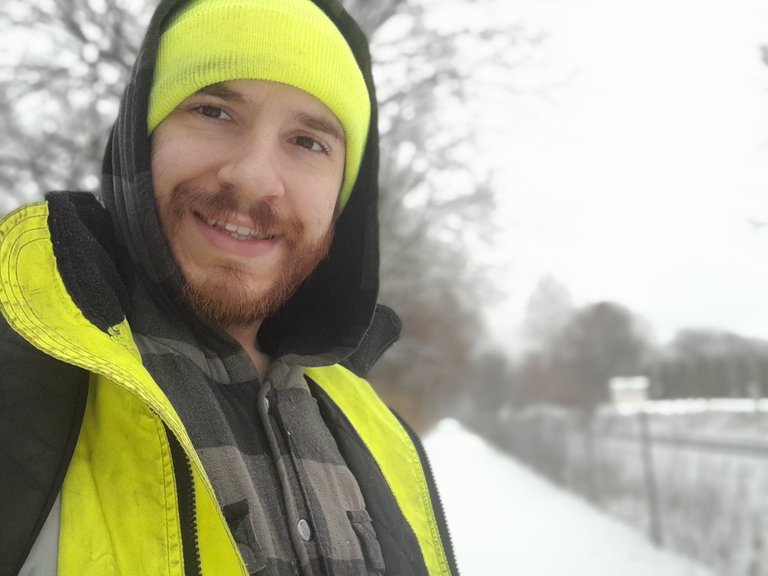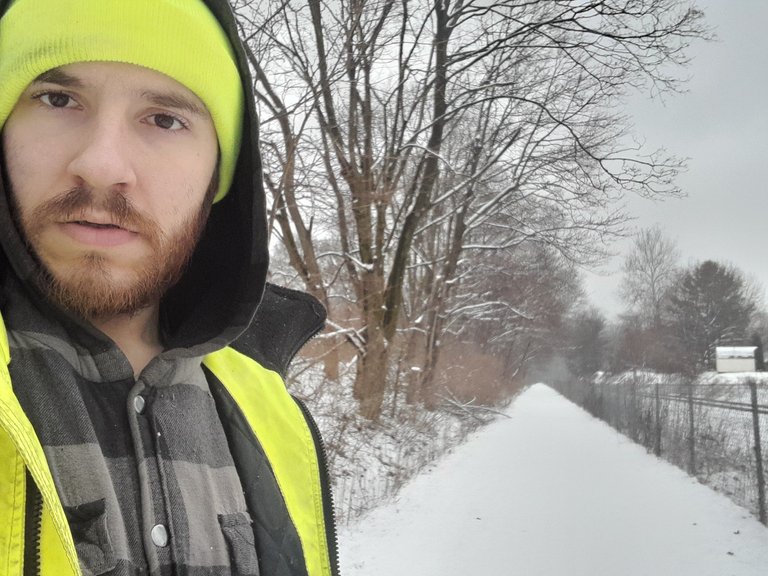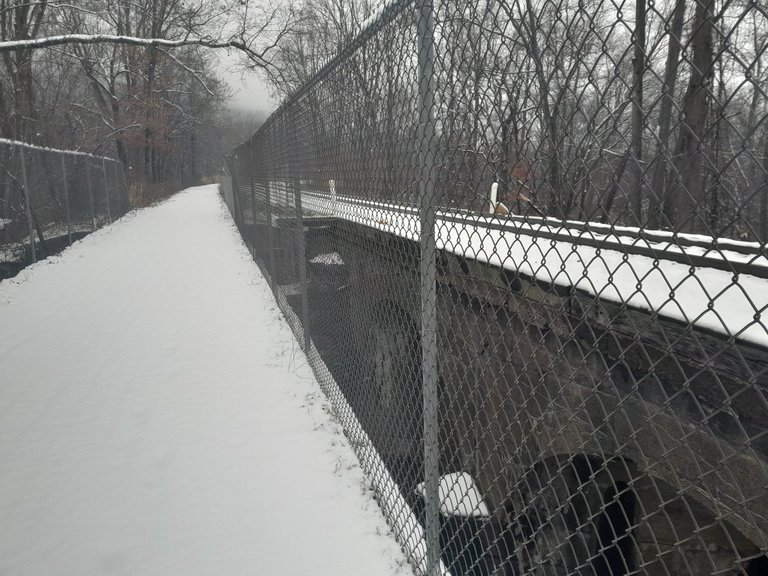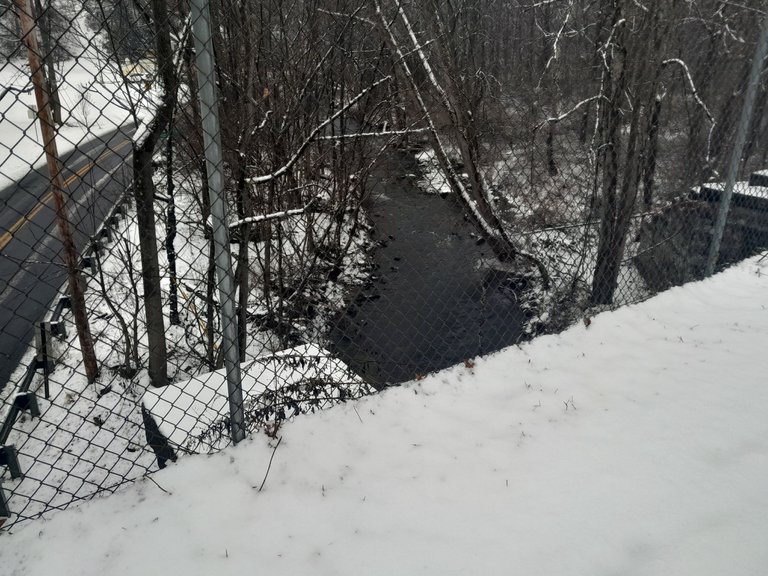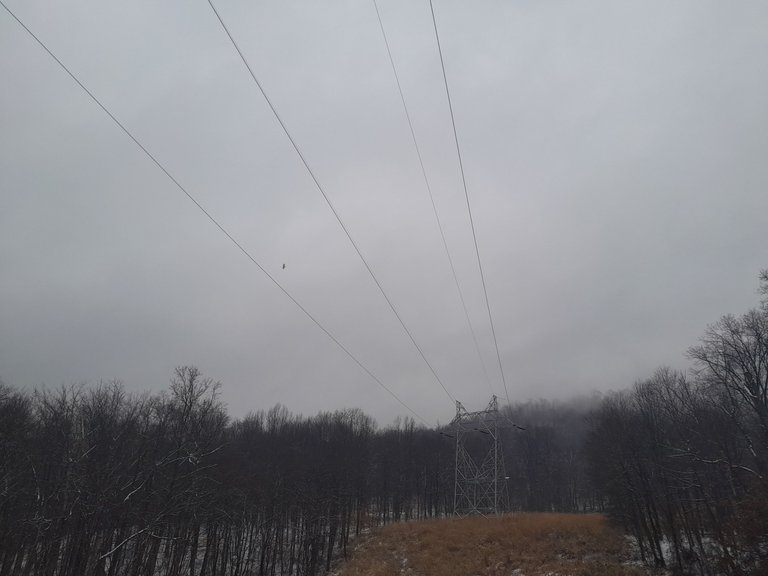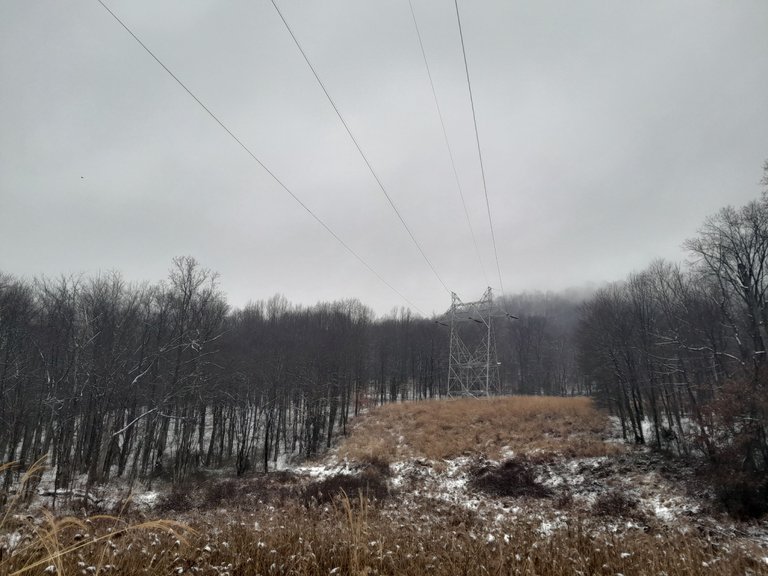 POP-TART!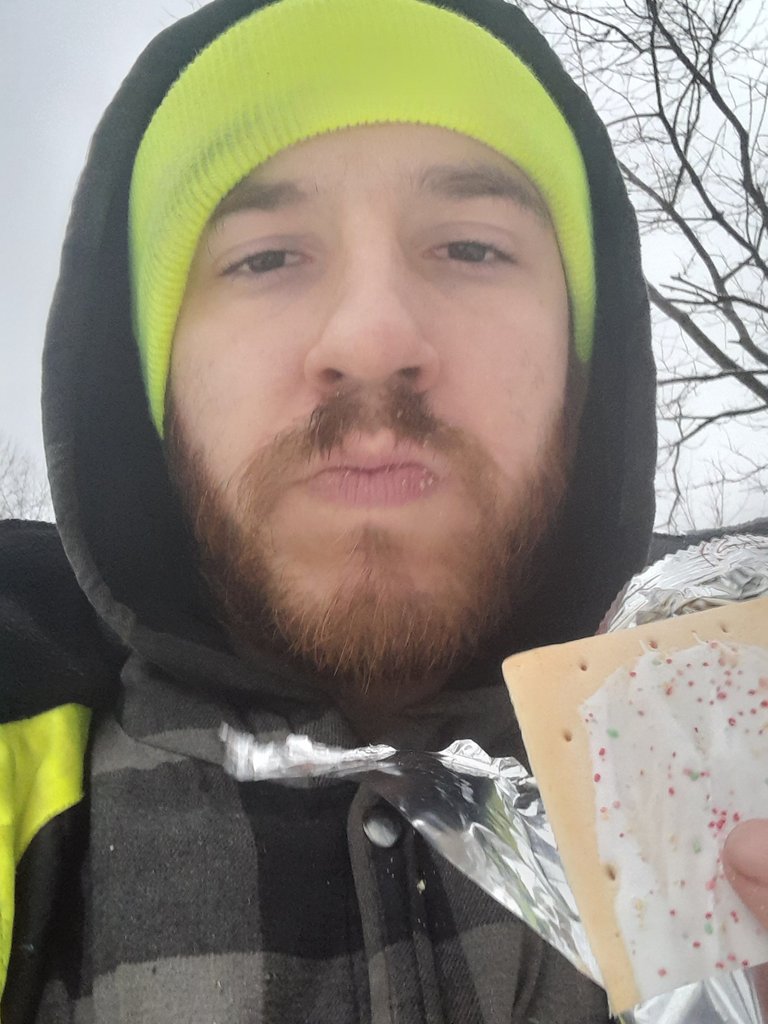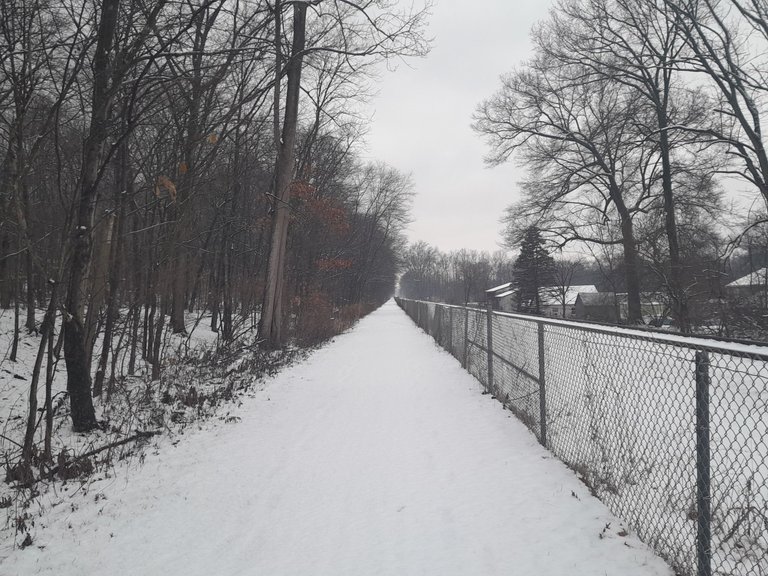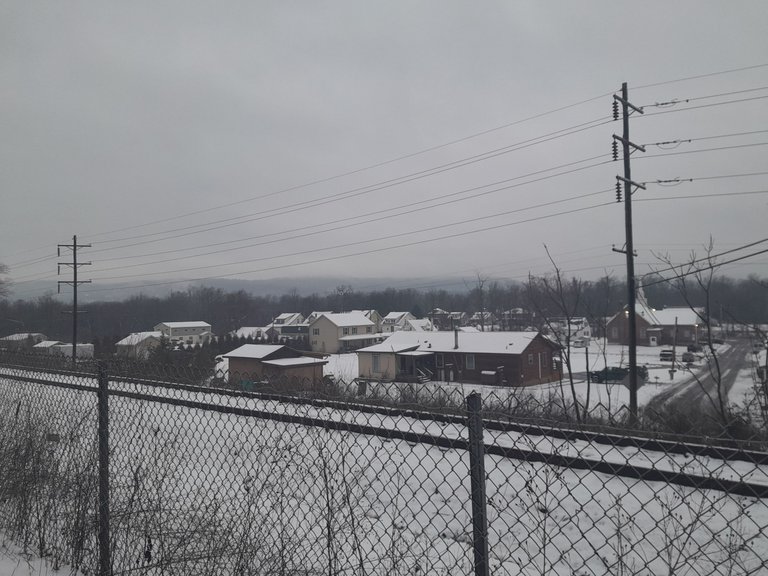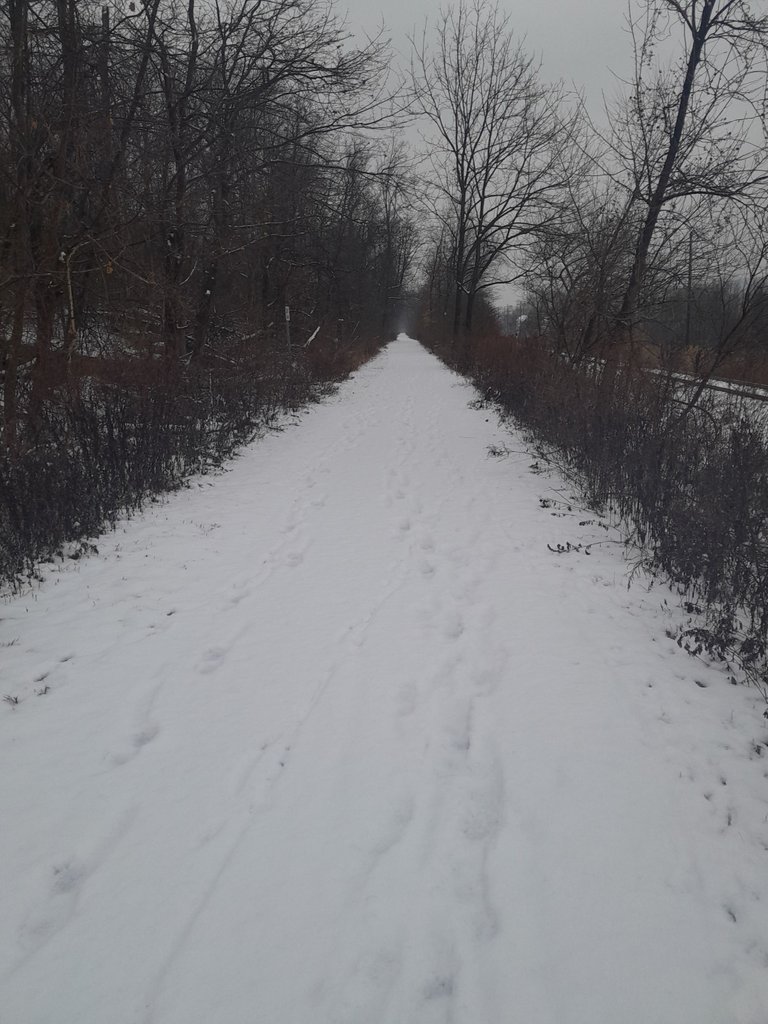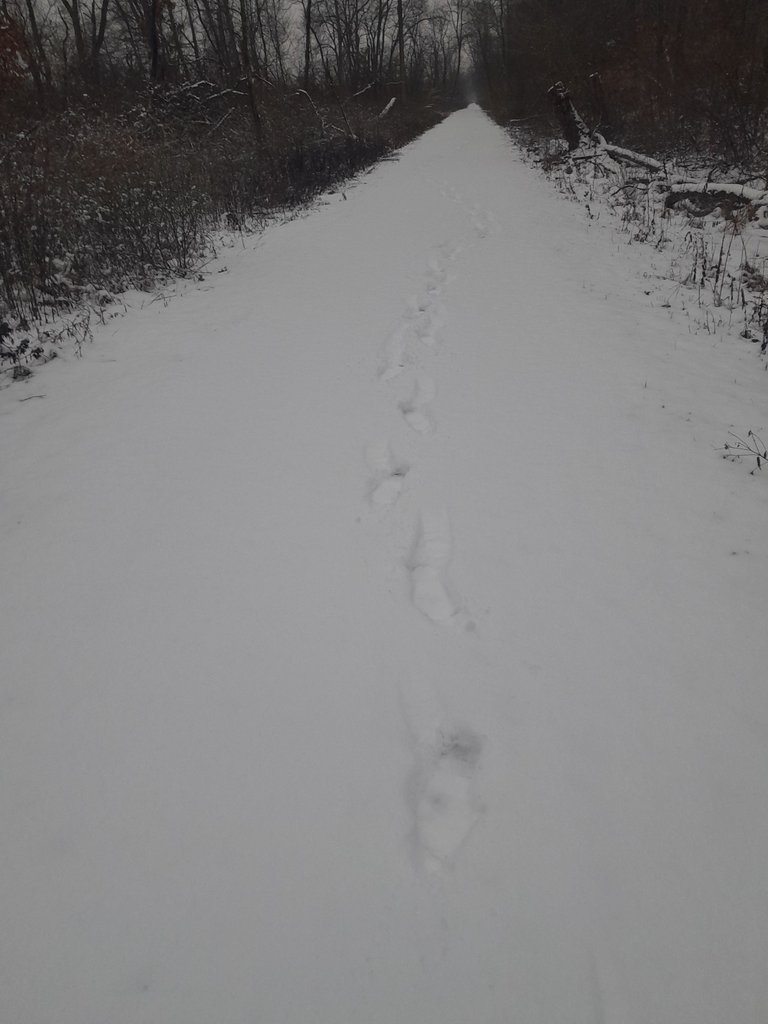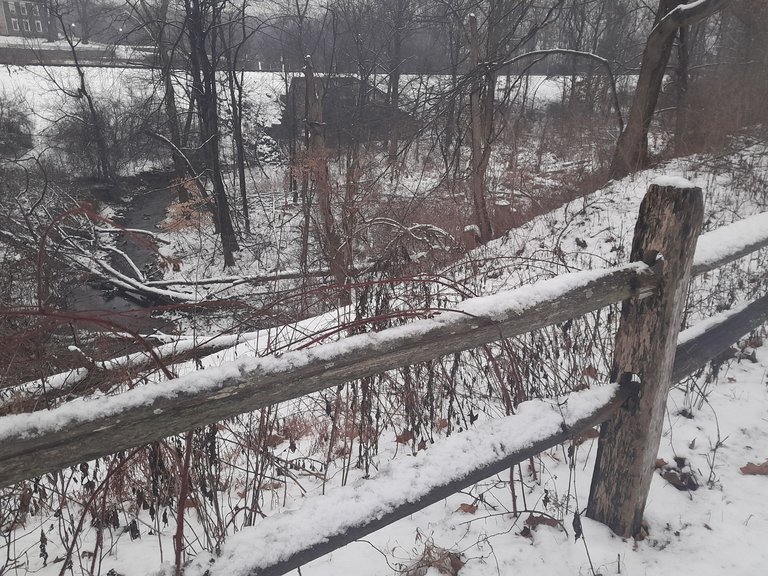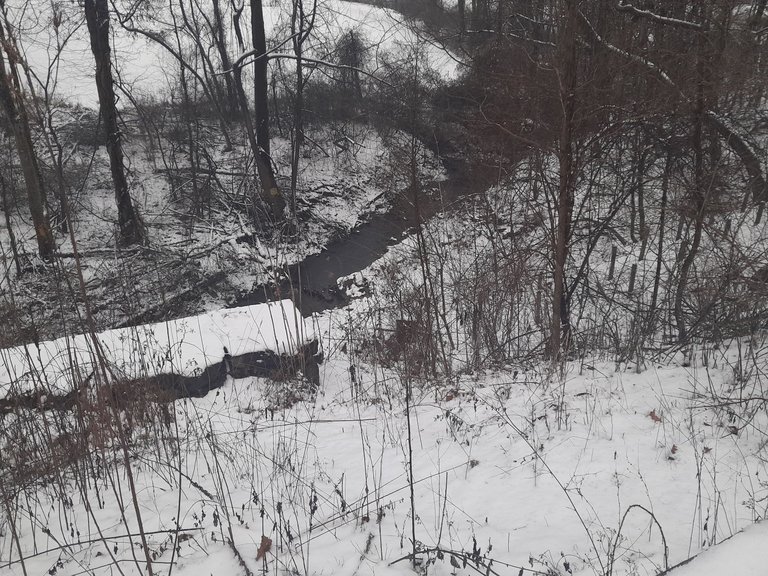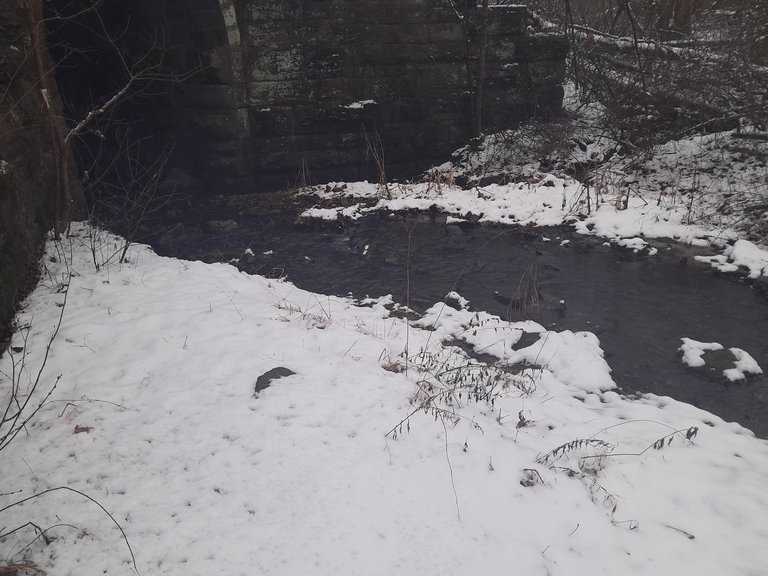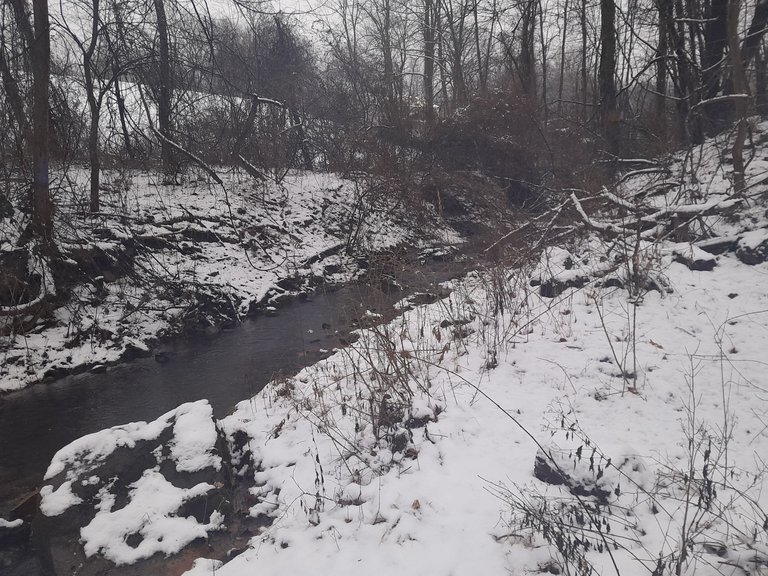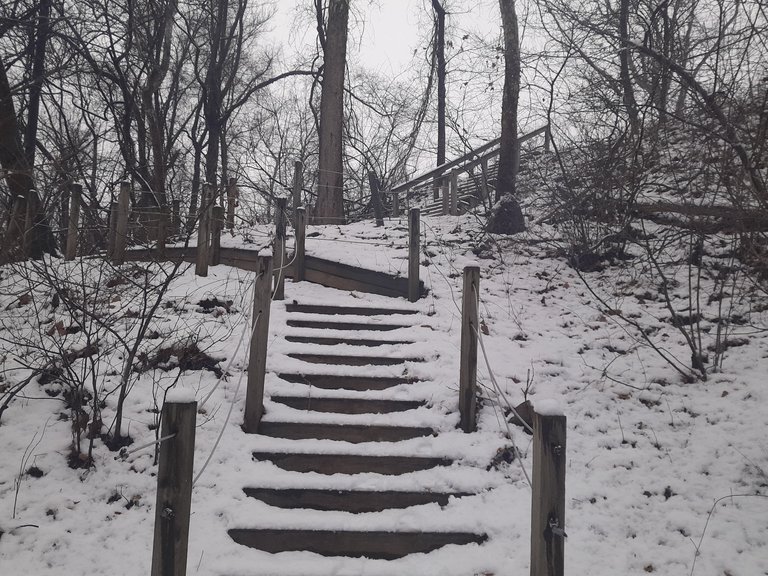 The beginning of the biker track! Wonder if he or she ever would have thought their bike marks would be in a photo blog LOL. Also, this bridge is pretty cool.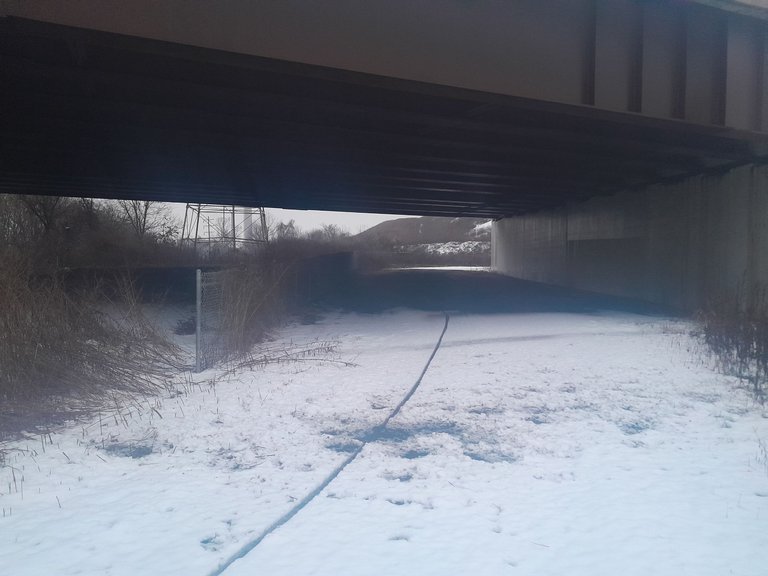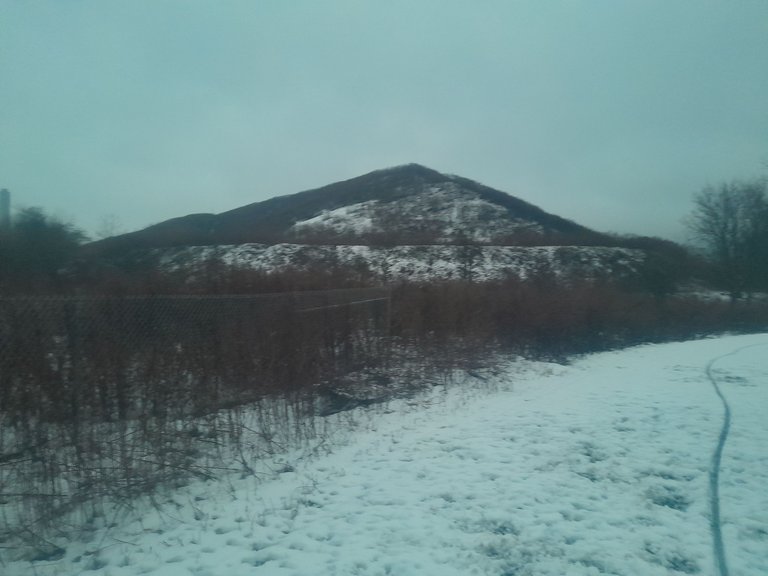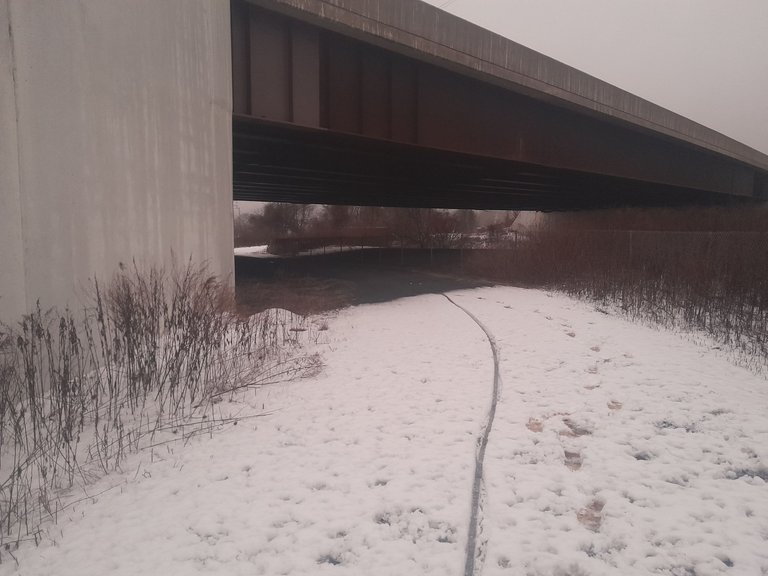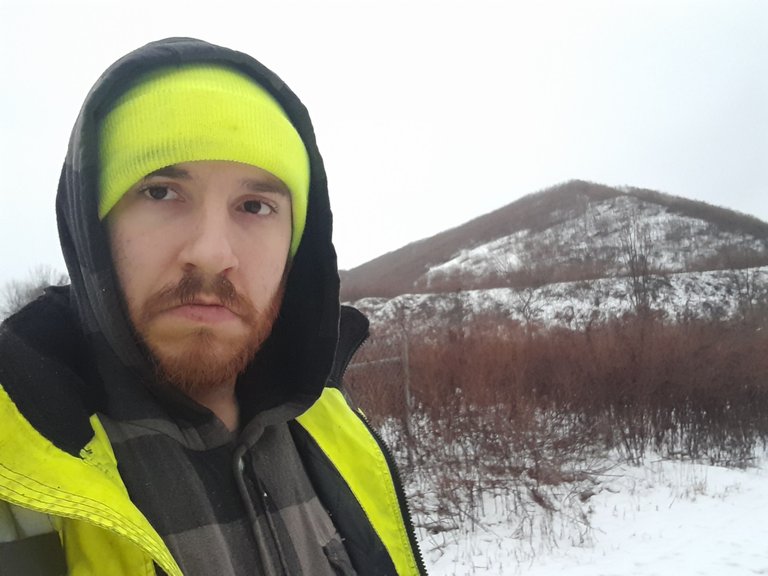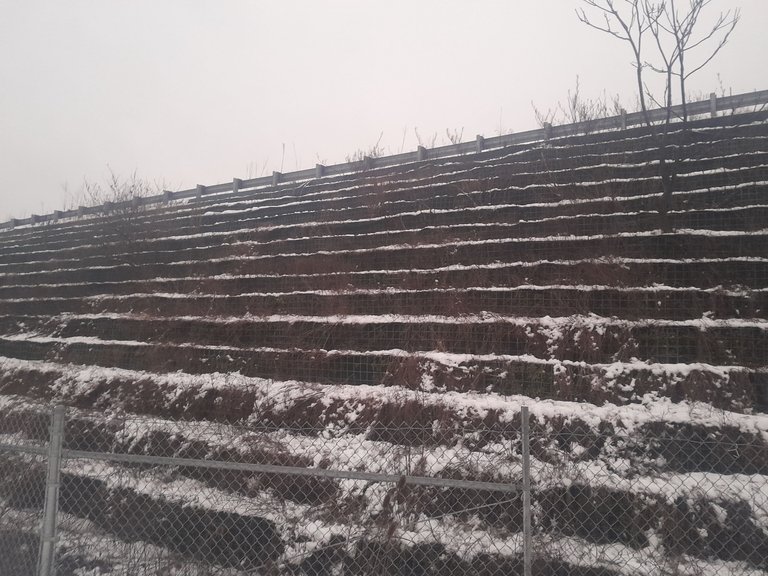 It was pretty amazing how long this biker stayed on this path. I would have guessed I would be like, the only person to walk on this trail in the afternoon-dinner time on a Wednesday.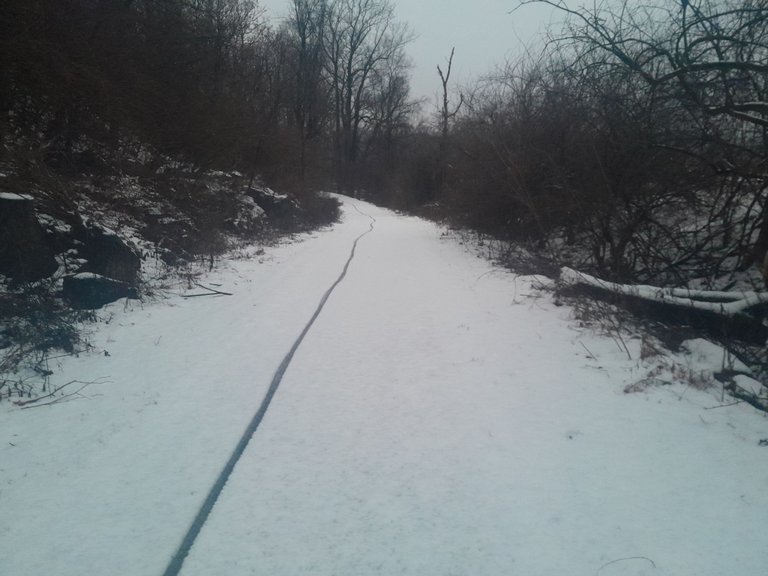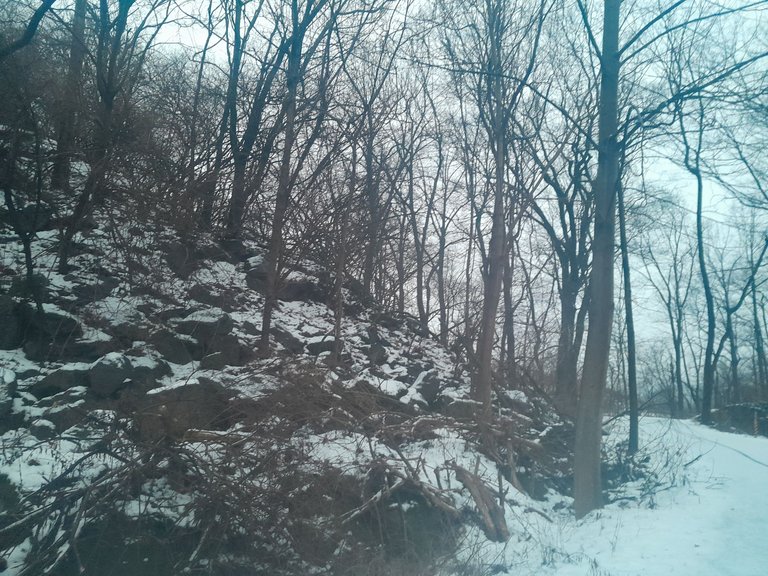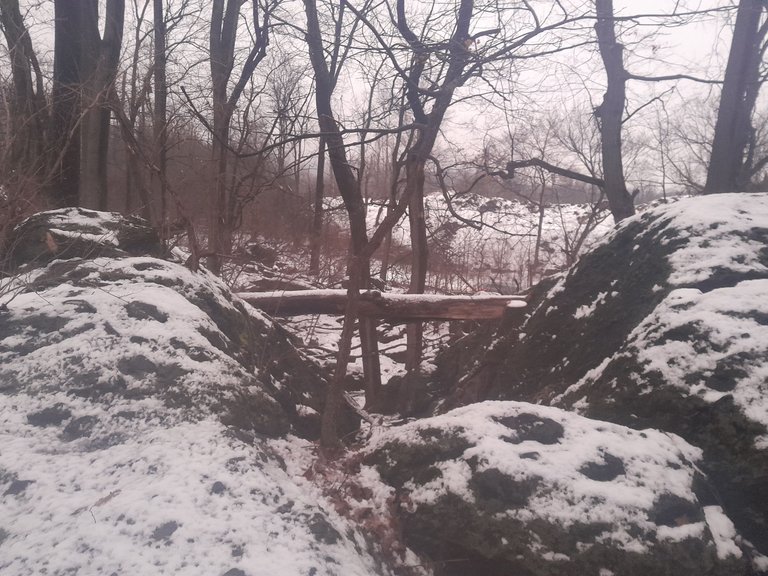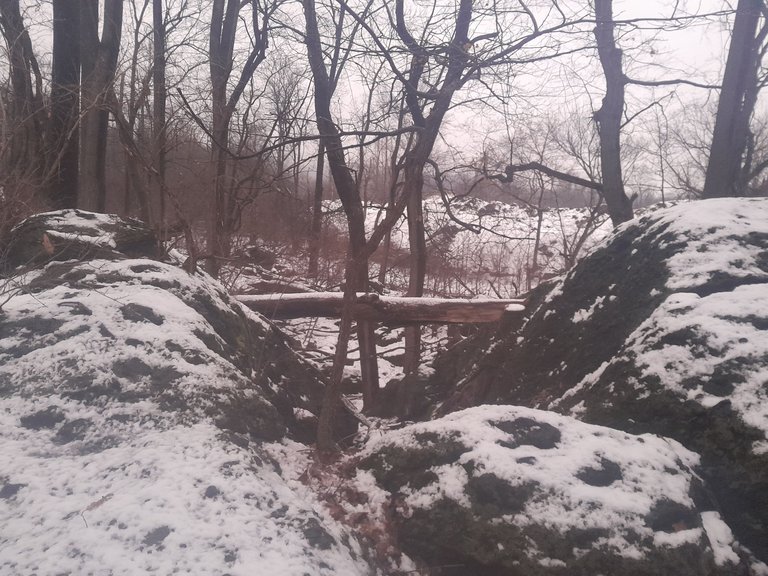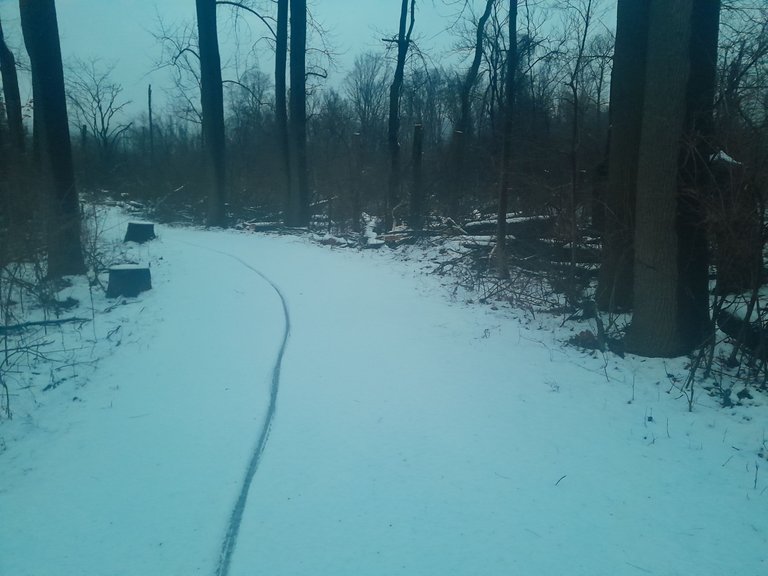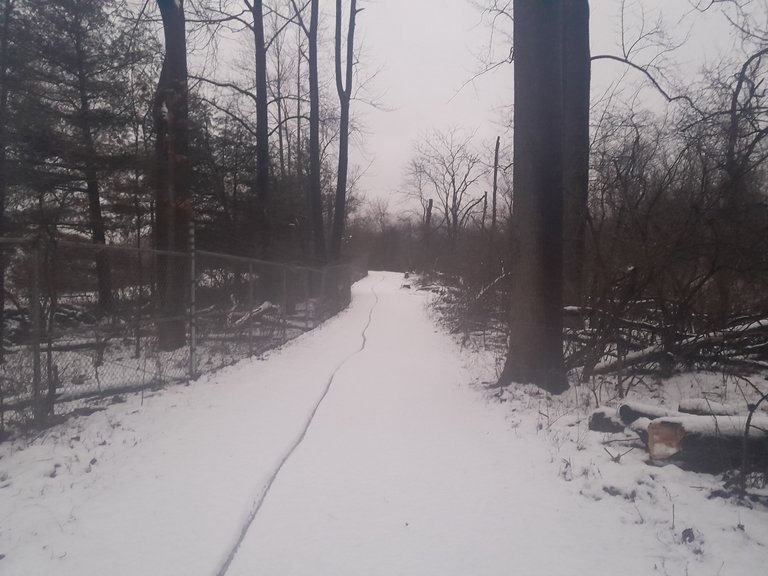 My poor attempt at a 'panorama' shot LOL.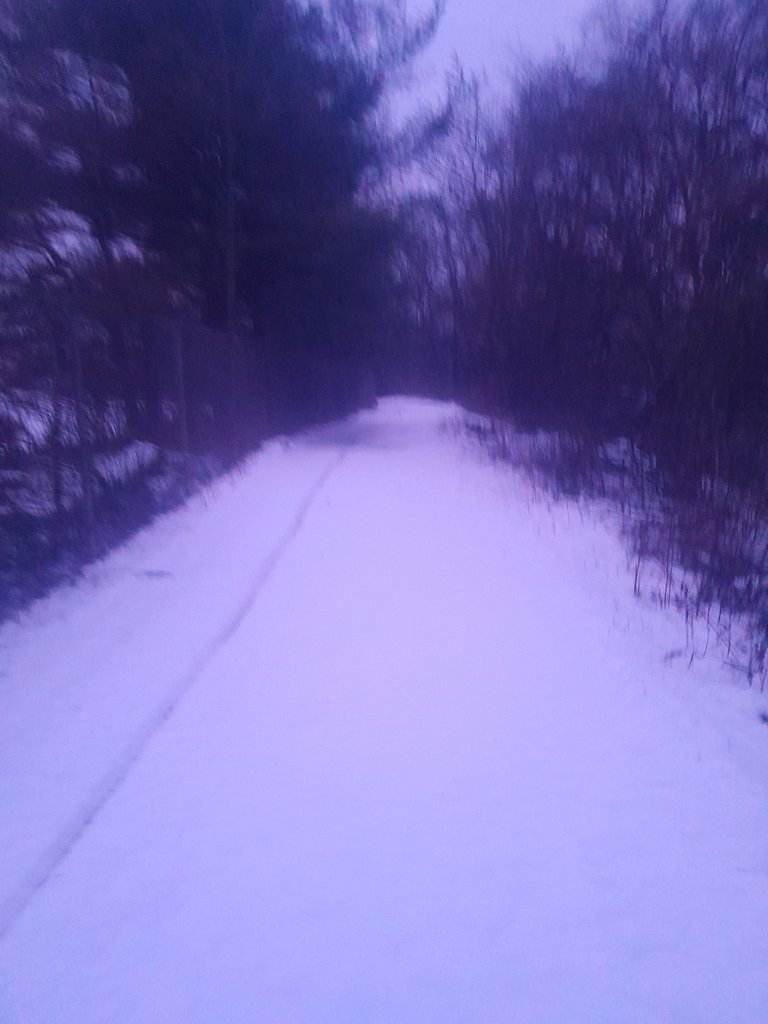 Actual 'watercolor' pictures! The drizzle/rain was steady at times.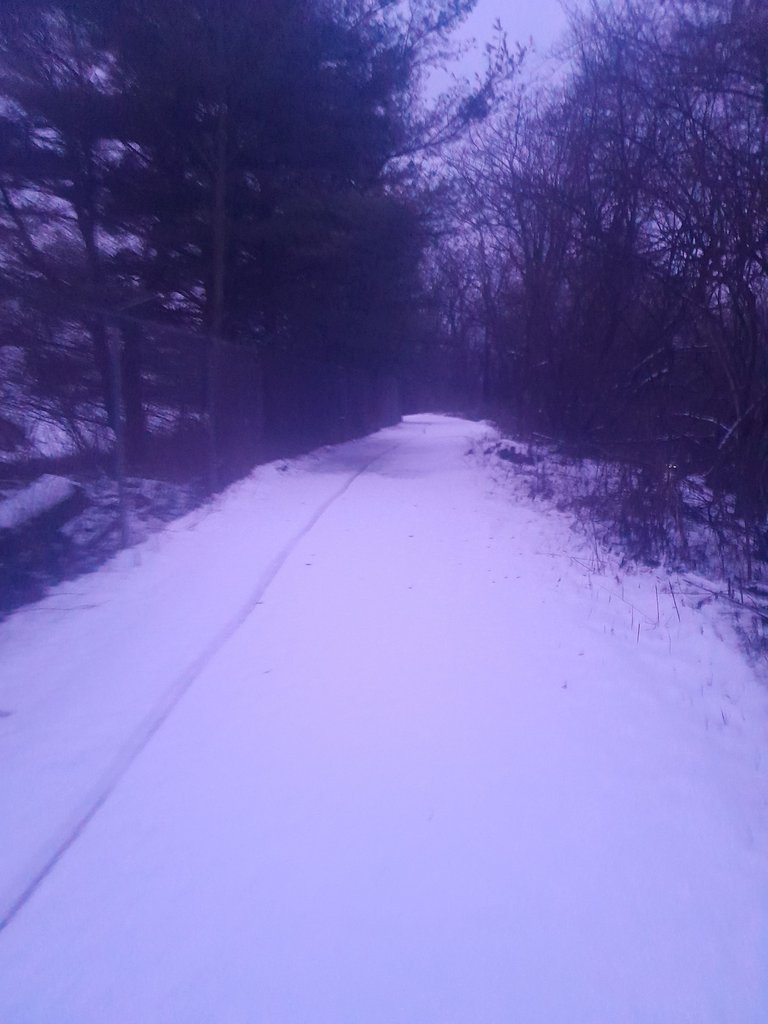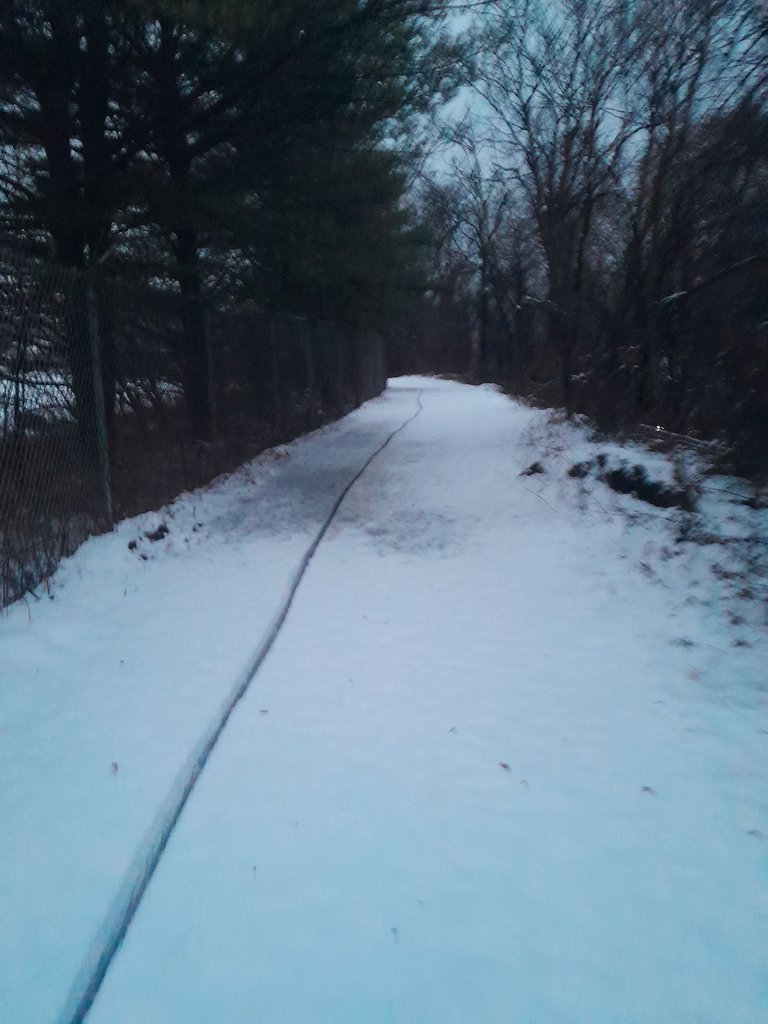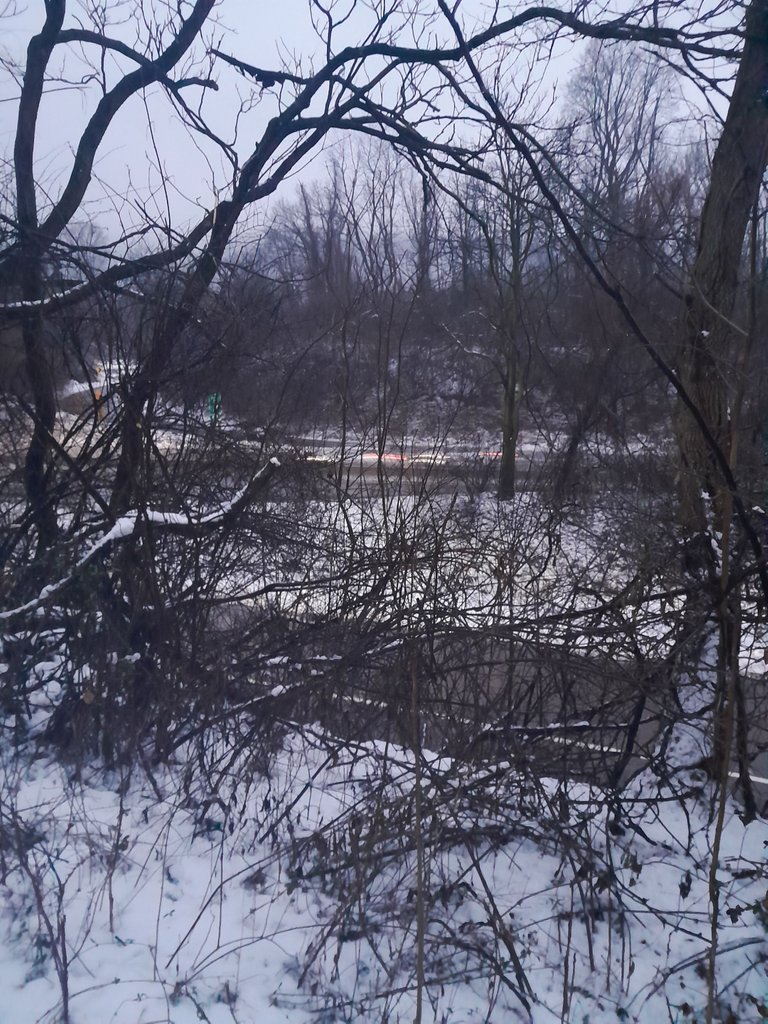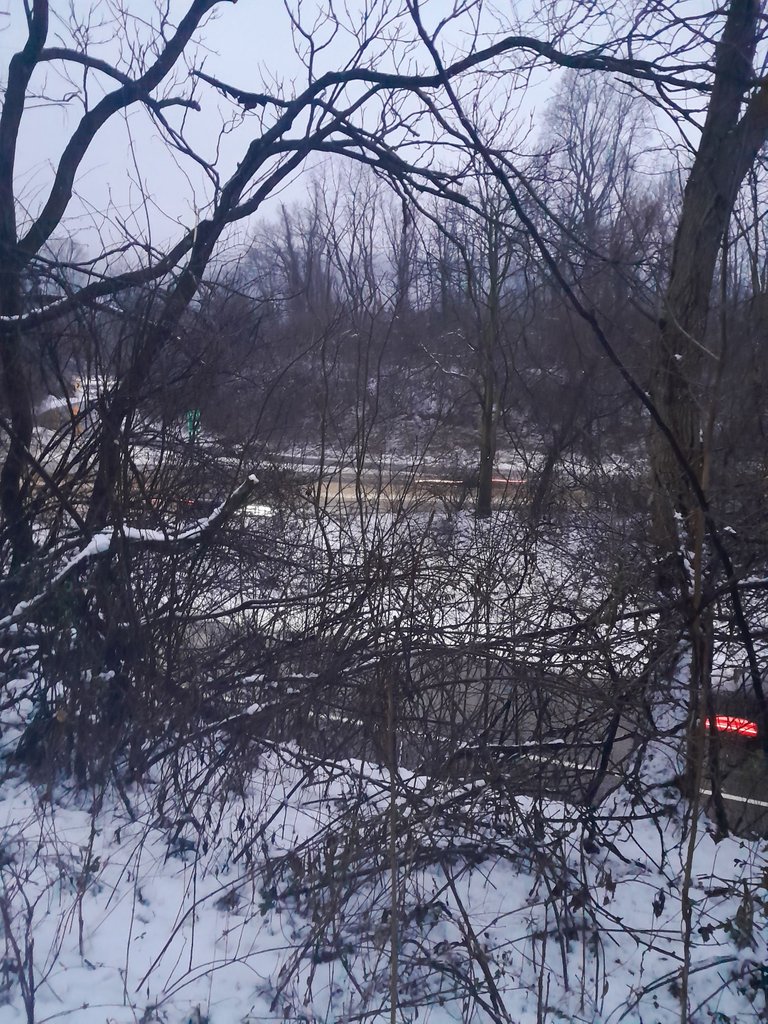 Nature meets a 2023 highway.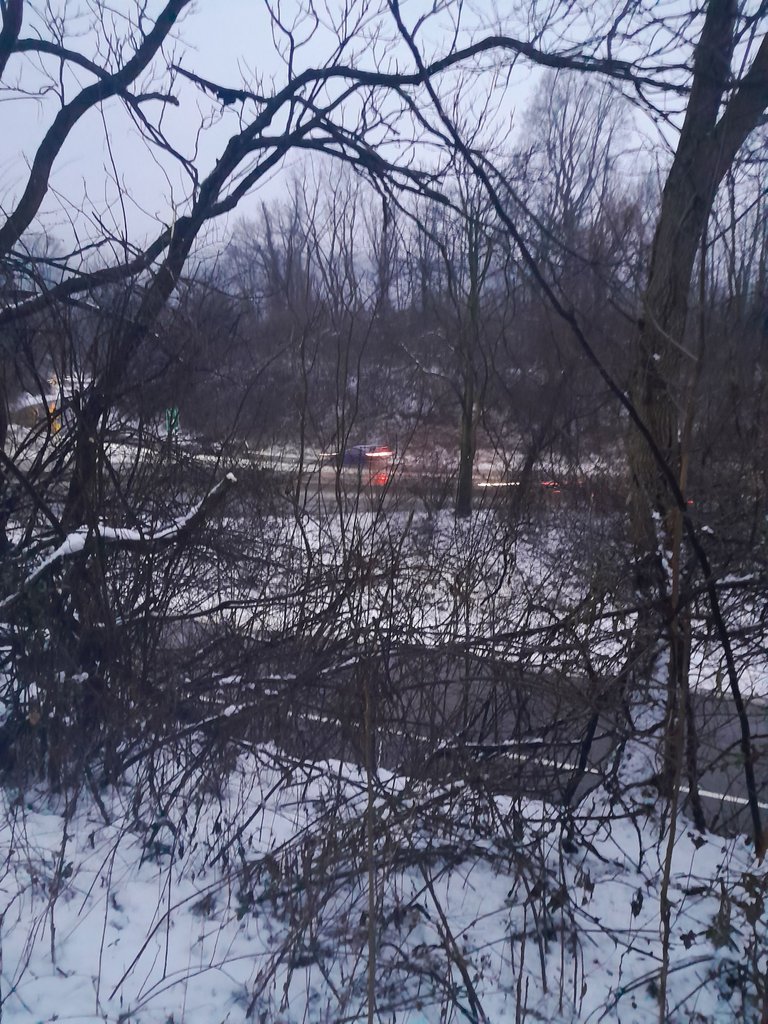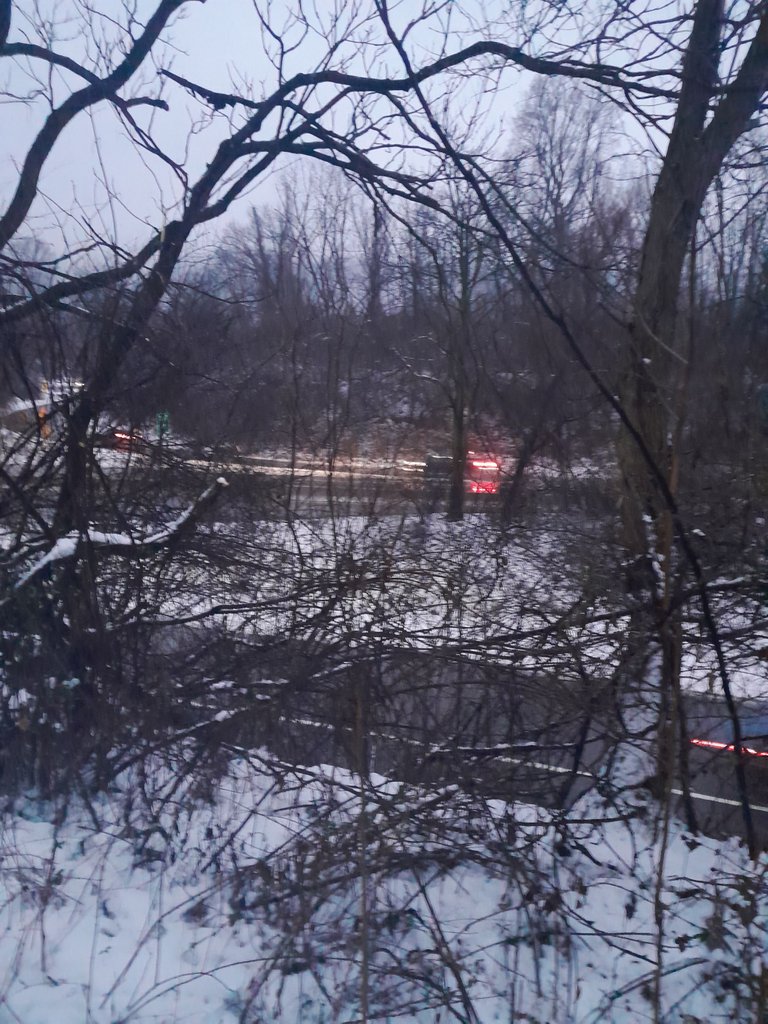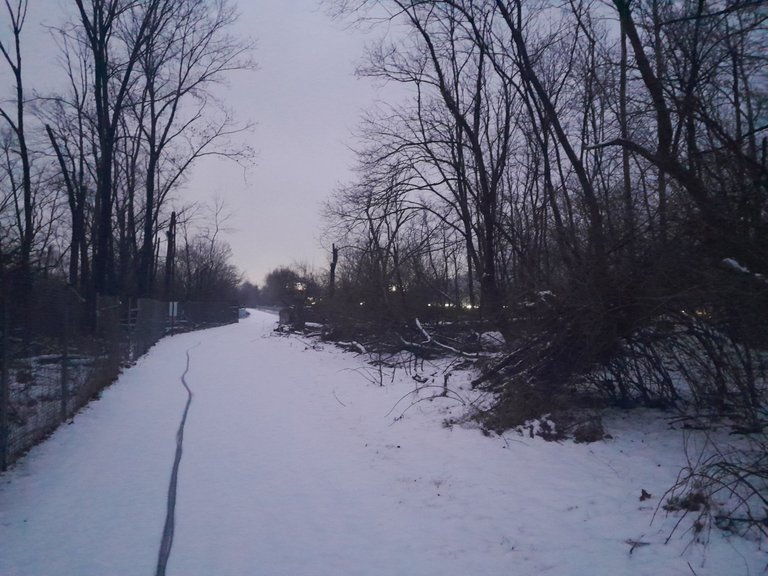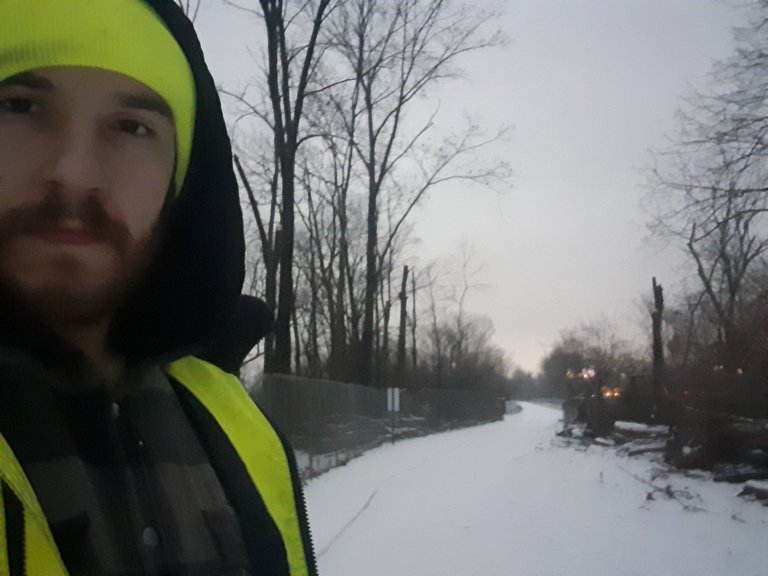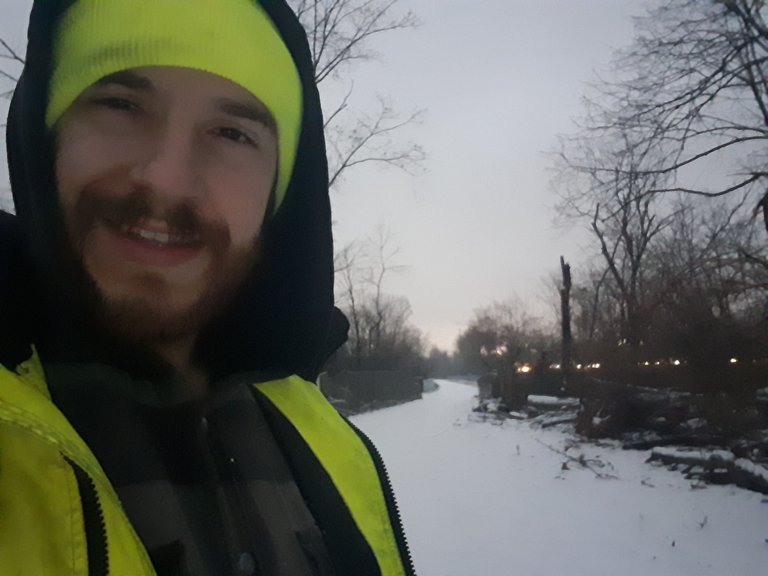 I like this one.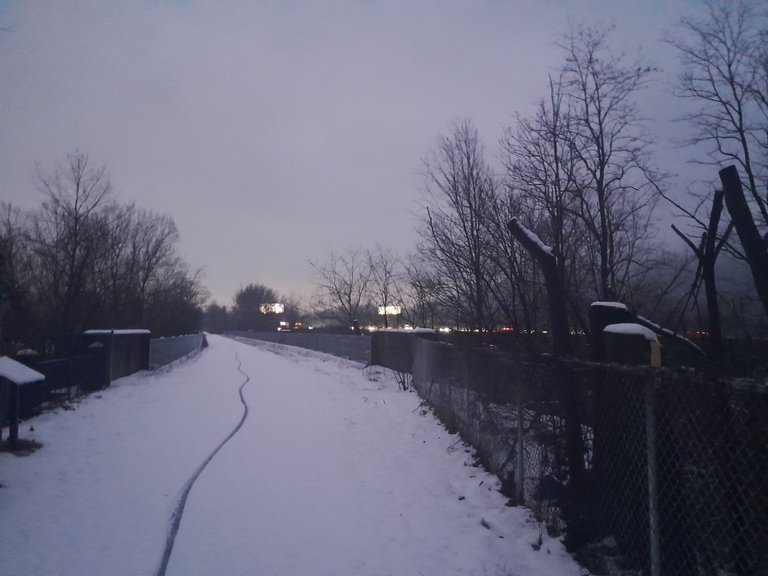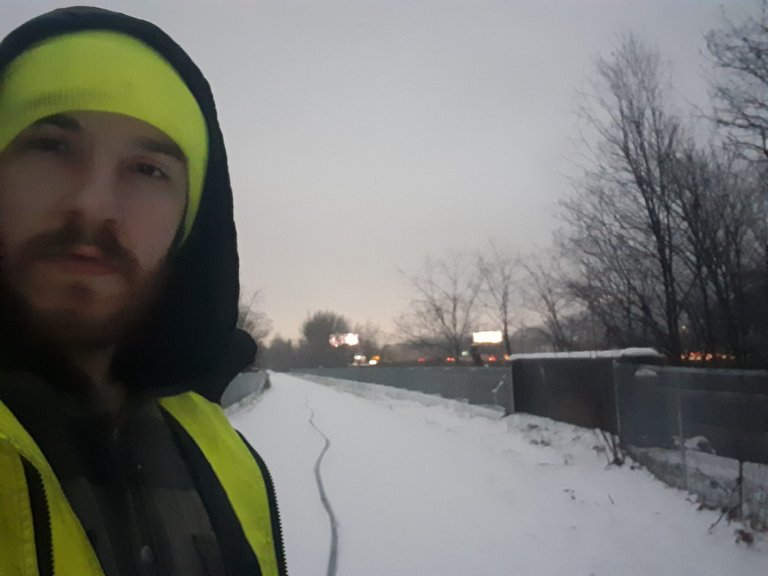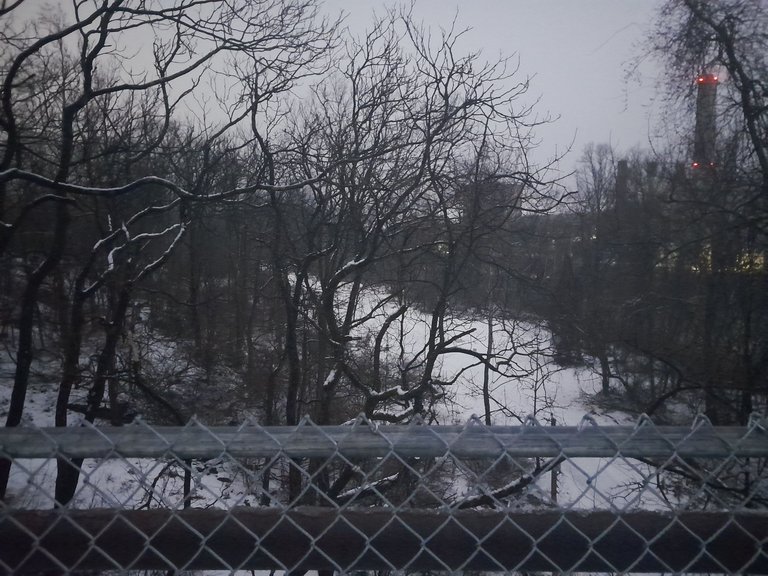 This is where I really began enjoying myself. Honestly pretty euphoric. Having real fun after work. Being in nature, capturing cool photos. Likely making some kind of money doing so thanks to HIVE!!! 😄 Capturing Actifit steps all the while. Having fun + not wasting time and getting myself tired for work the next day for no reason = EPICNESS. Work was kinda hard the next day, but knowing how much fun I had the day before was great. Even managed to facetime my son while I was out here.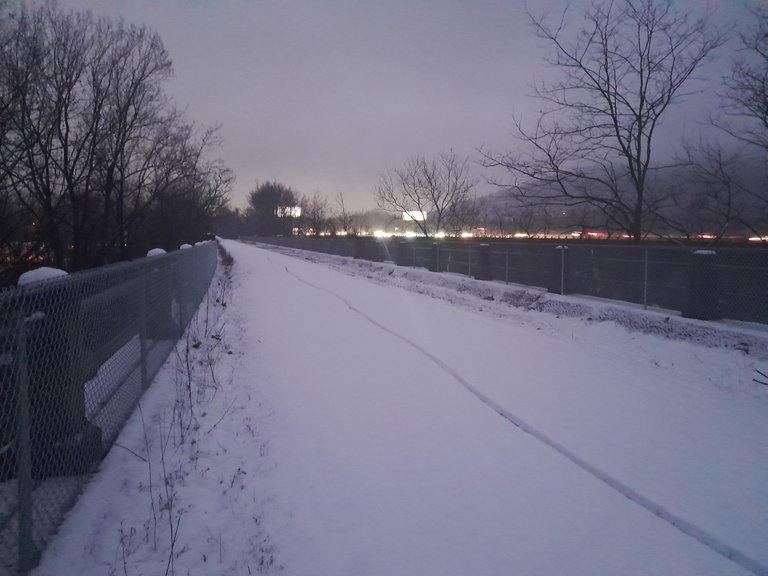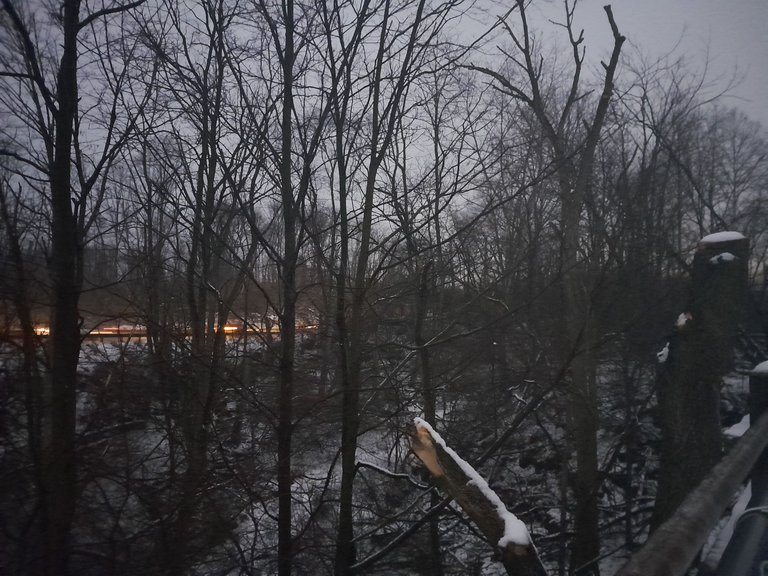 THE BRIDGE 🌉
Many of these bridge shots are awesome in my humble opinion!!! Makes me want to write a book!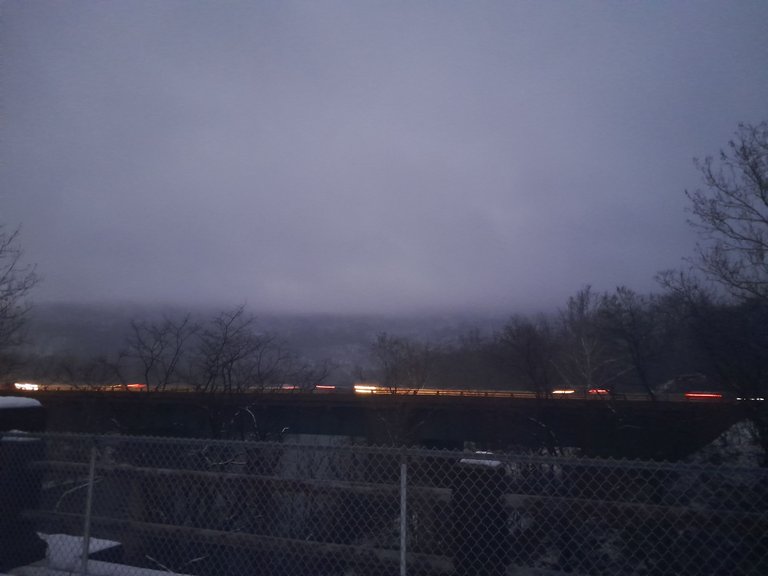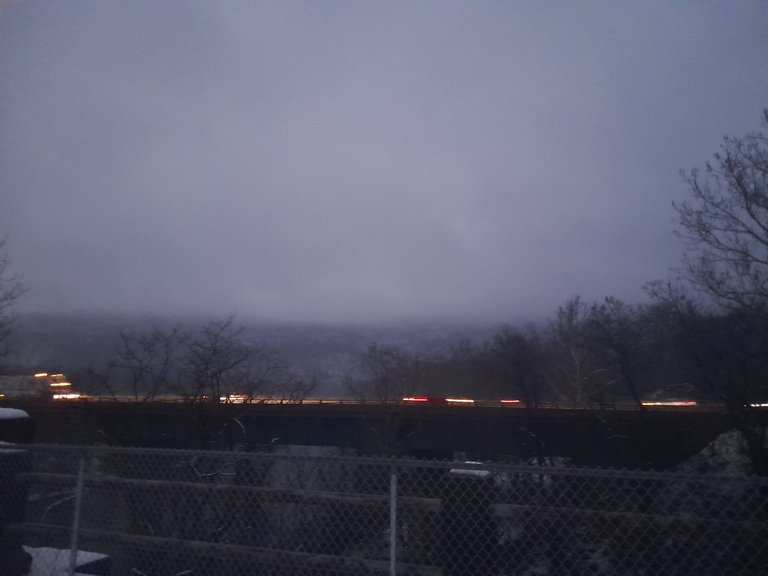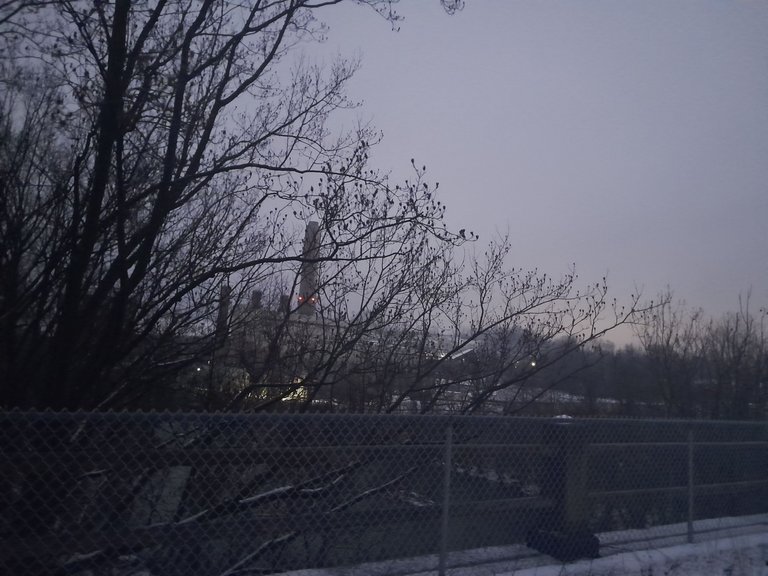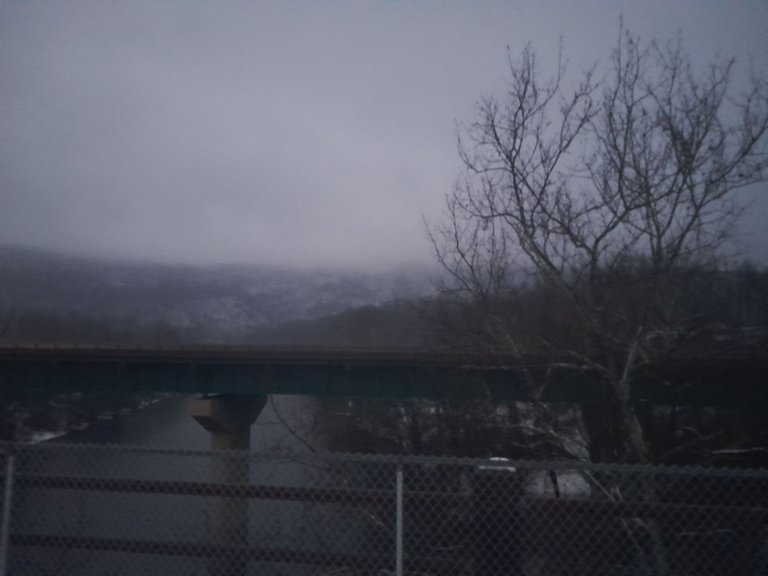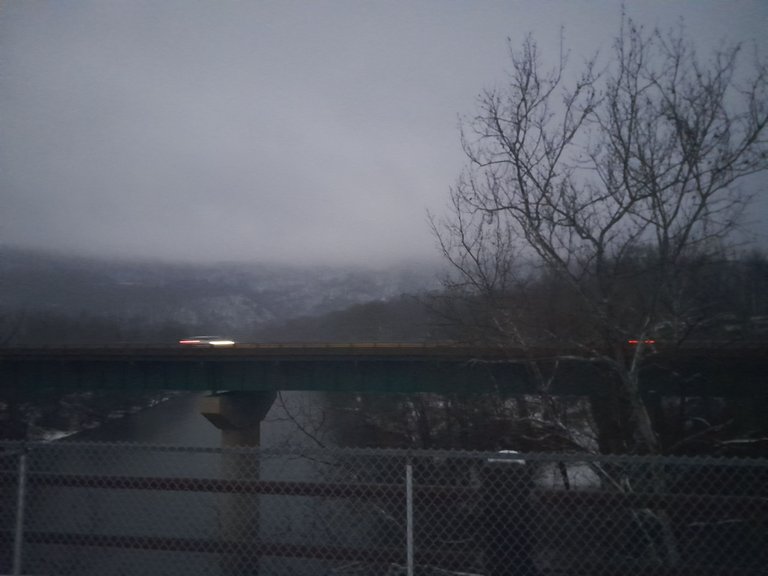 This one is epic. The fog, the car lights, the bridge, the light snow. Makes me wanna listen to gloomy Coldplay, or maybe watch Harry Potter or some other classic movie. Just makes me feel oddly happy.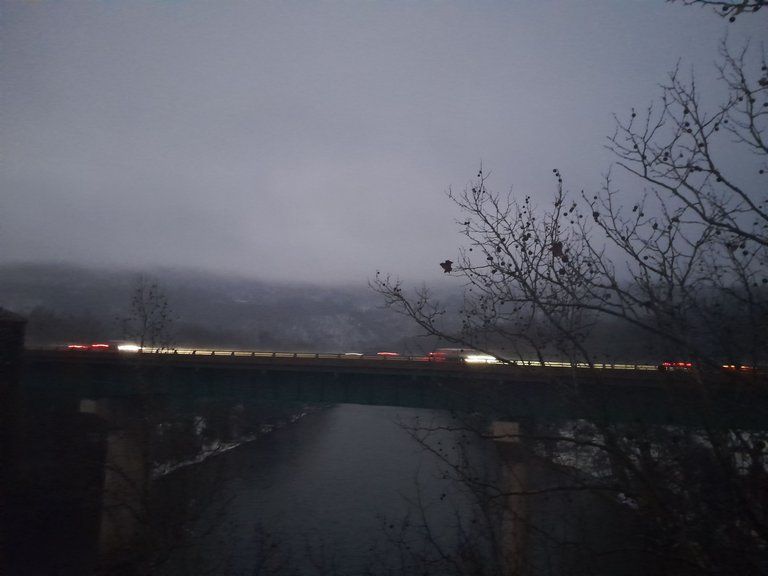 Src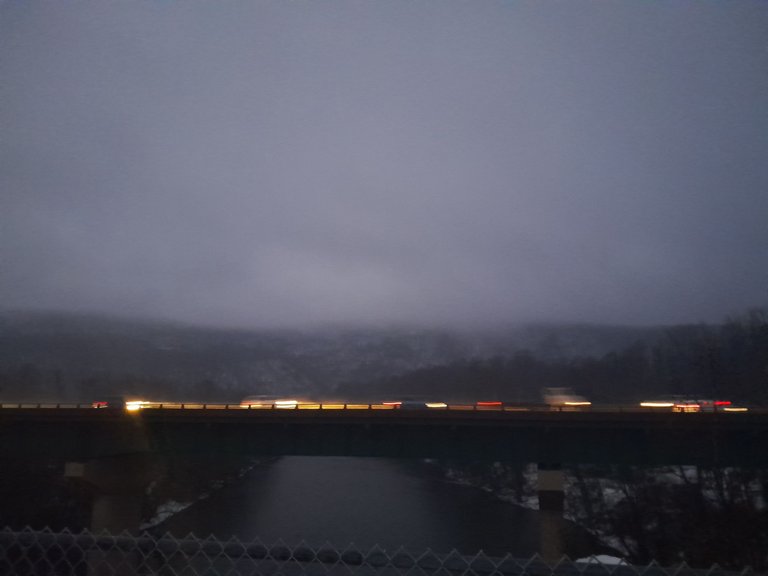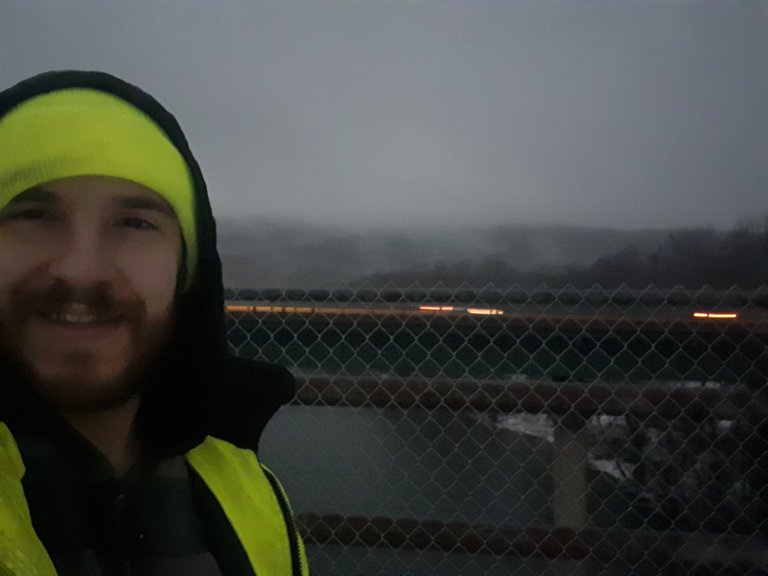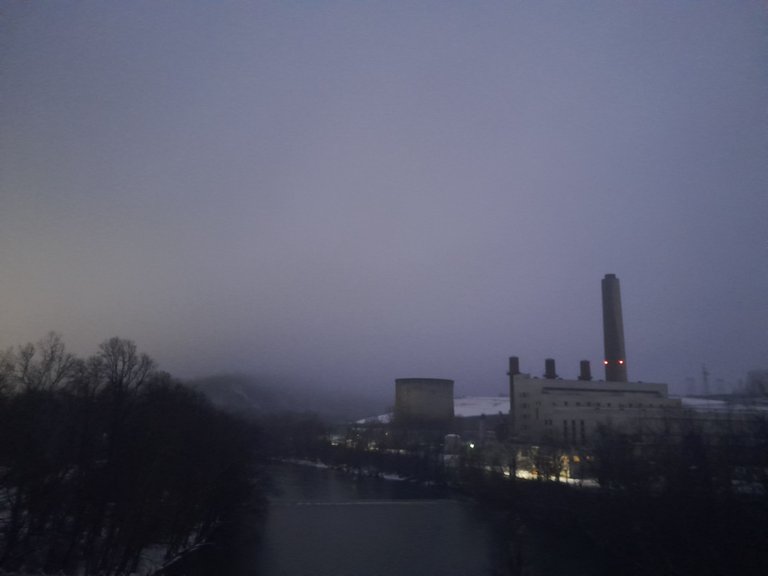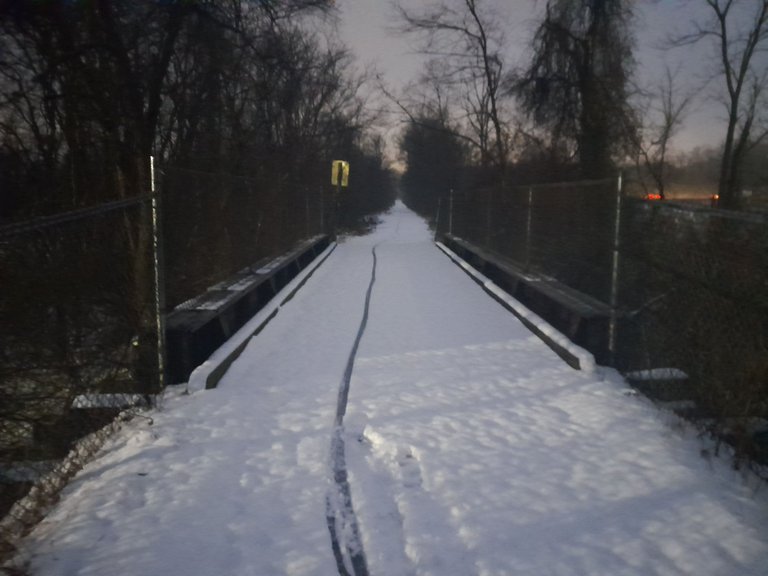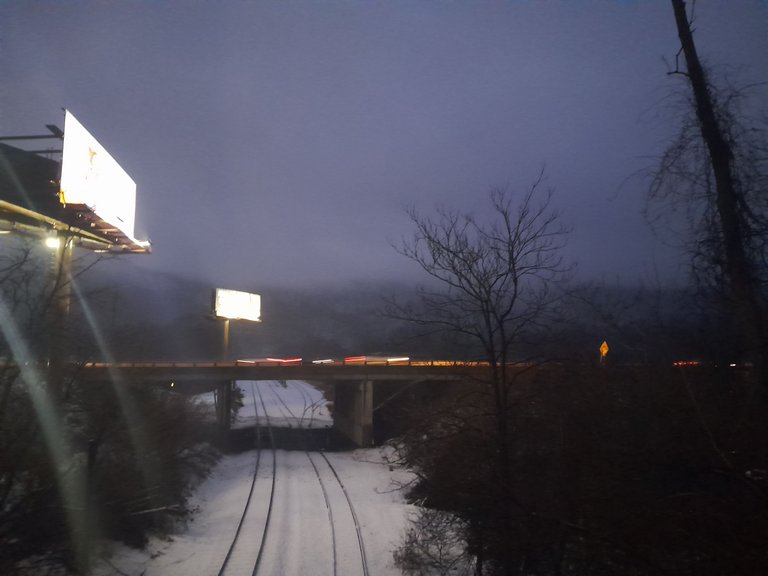 This one is cool.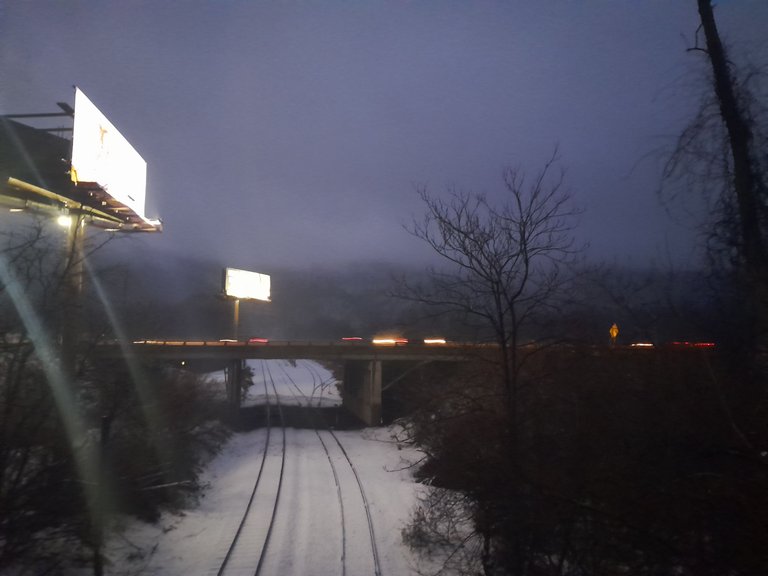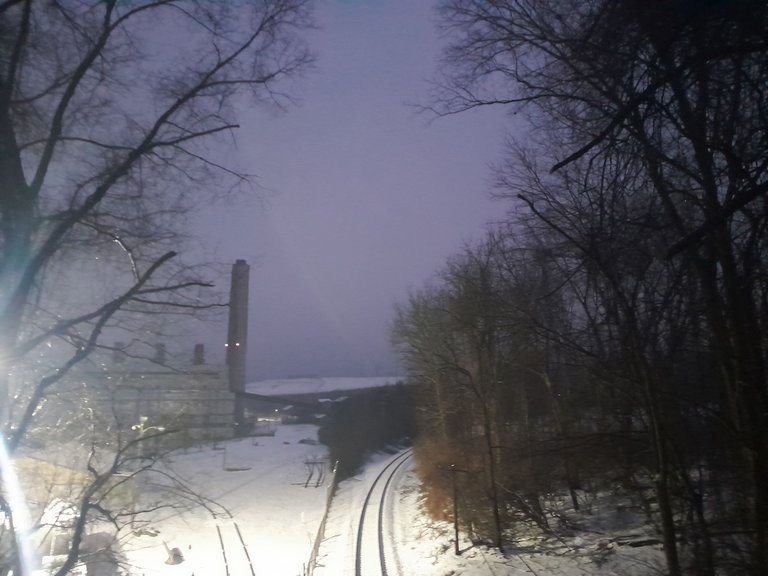 It doesn't look like it in the picture, but it is getting pretty dark at this point. Starting to feel a bit creeped out. Which is when I remembered I downloaded a podcast for the hike!
This is the pod I listened to while hiking: Tin Foil Hat With Sam Tripoli #638: Davos And Doppelgangers With Eddie Bravo Nothing like a good old conspiracy pod to help make this walk more trippy and entertaining!!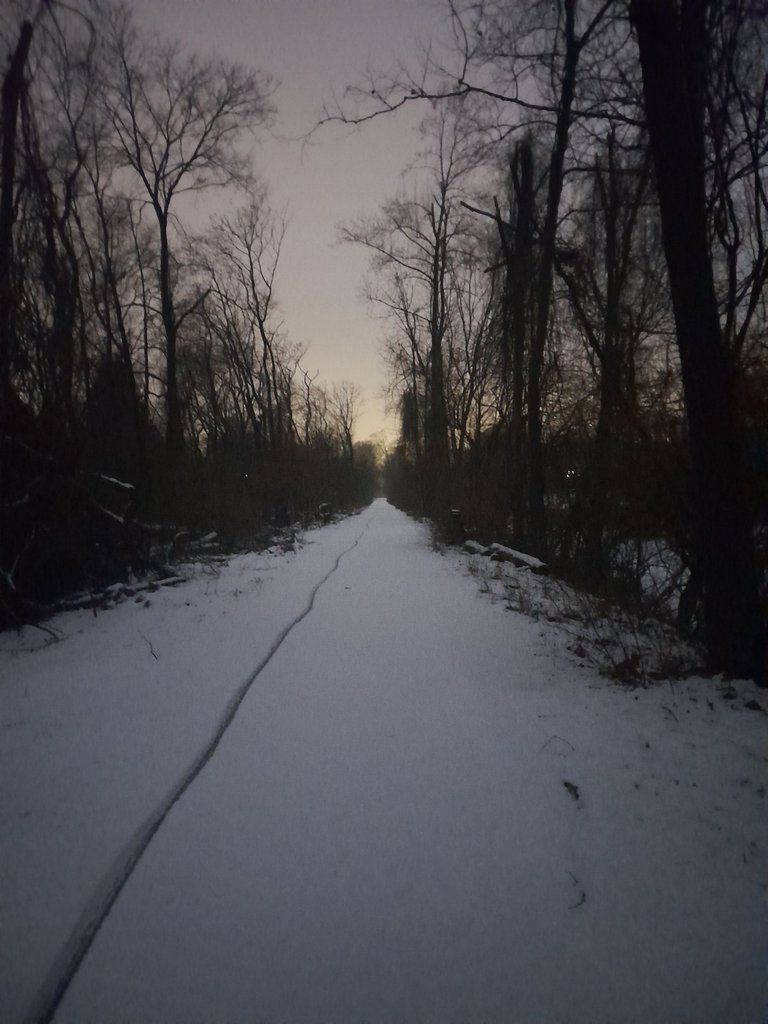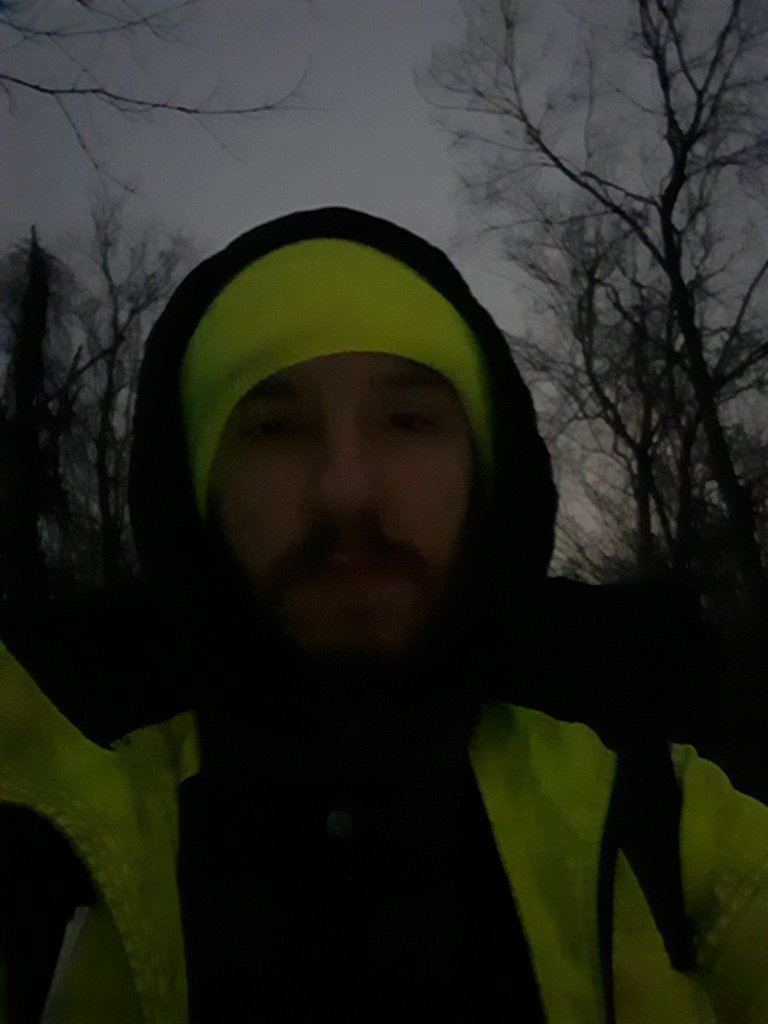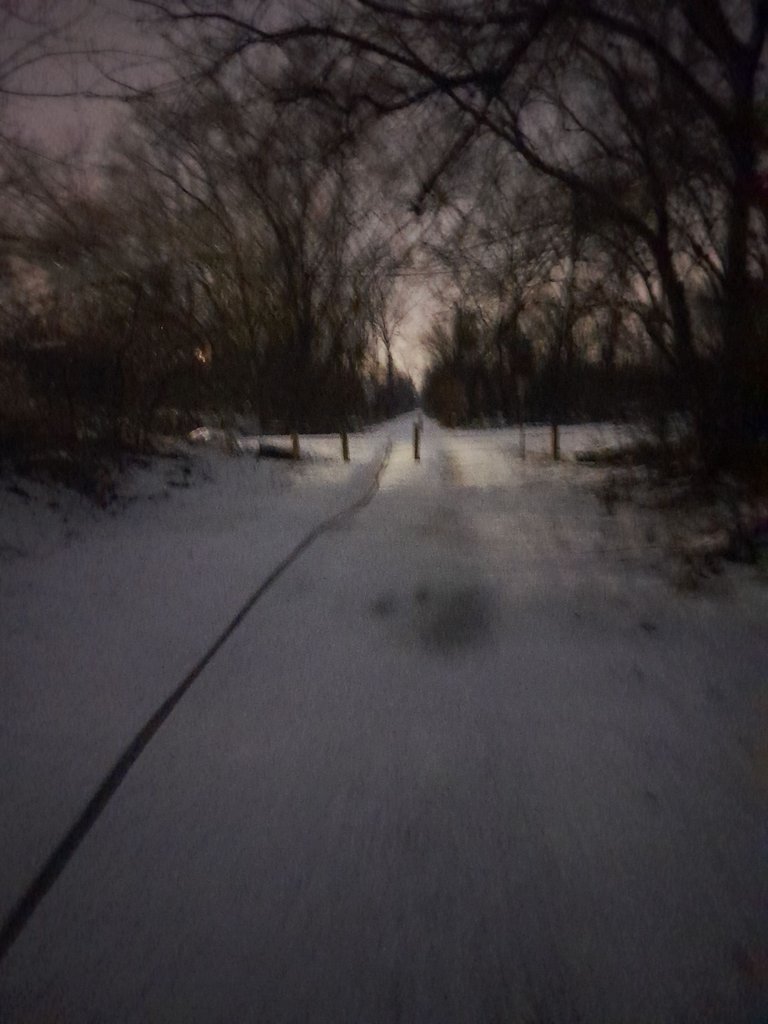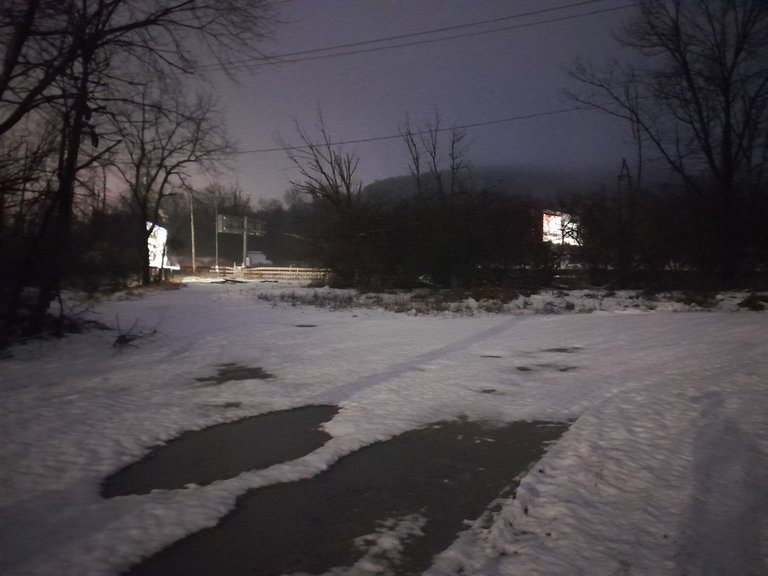 The biker's path continues... I kind of want a bike now!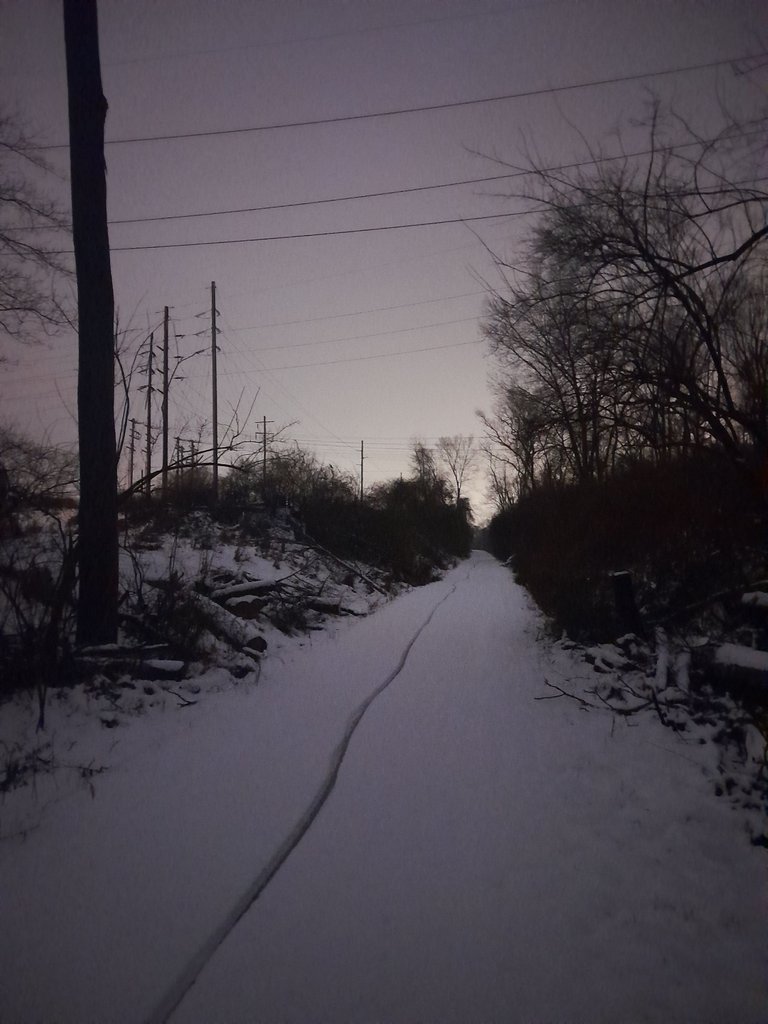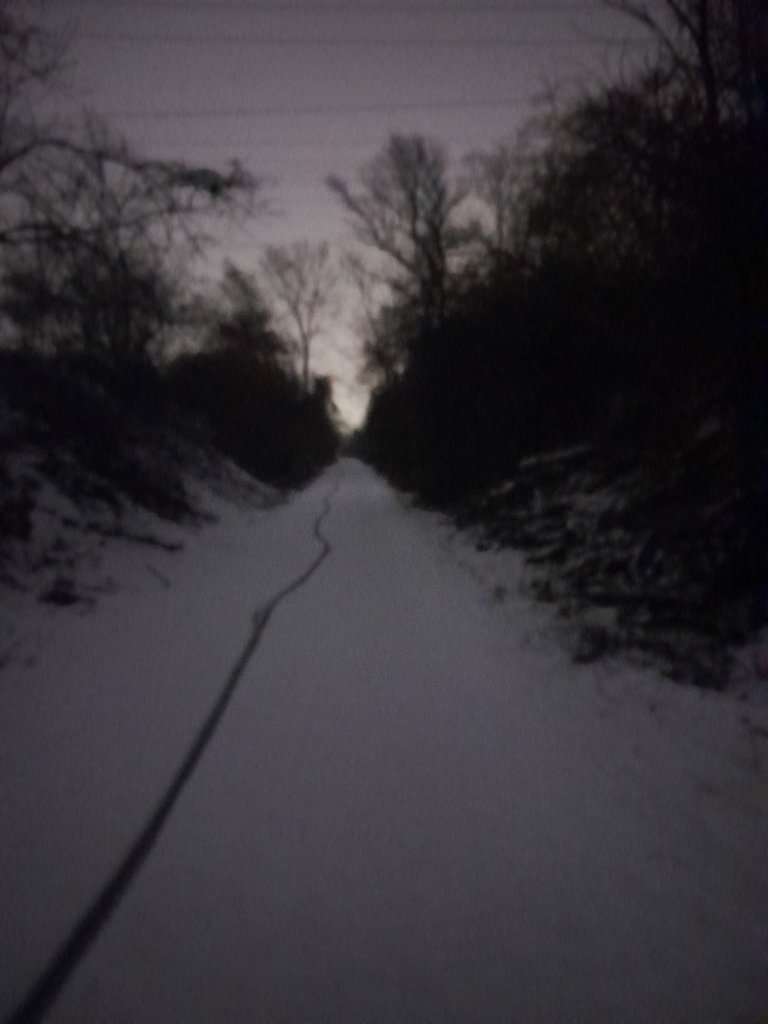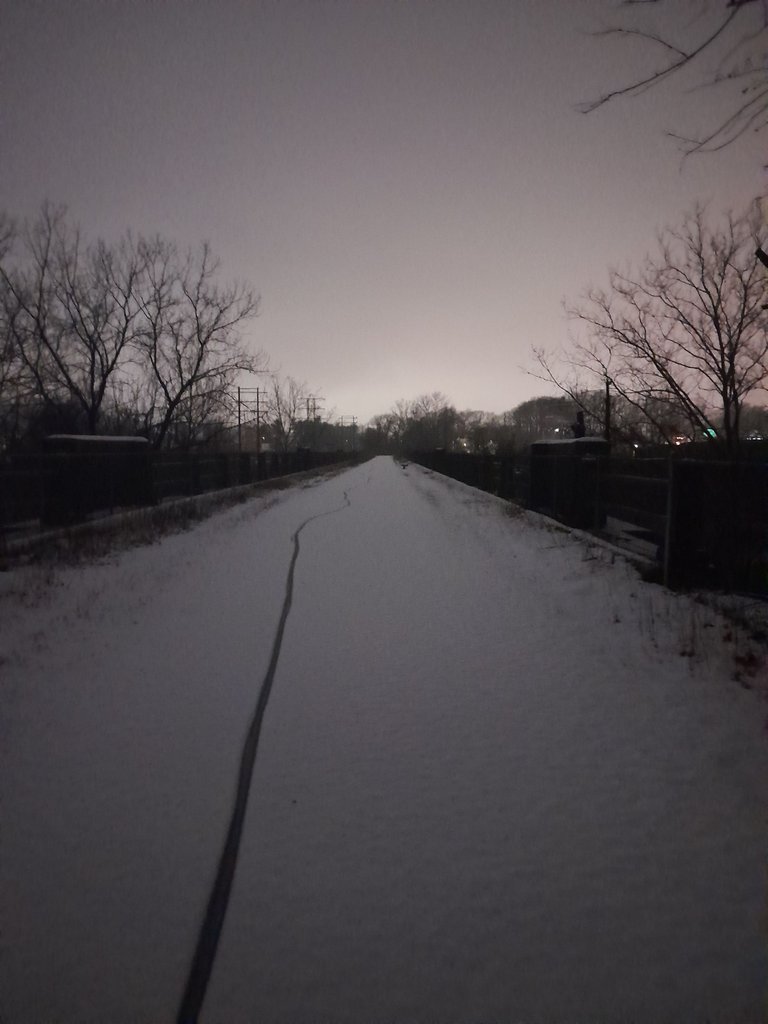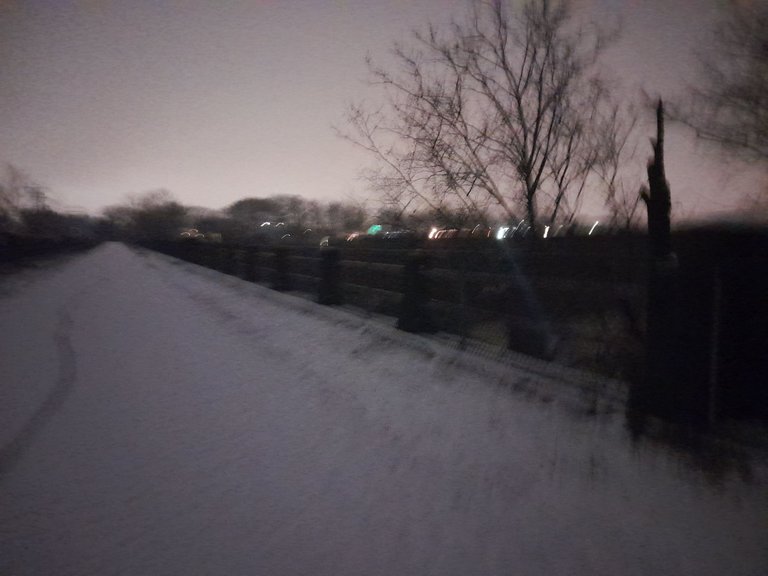 MORE EPIC BRIDGE SHOTS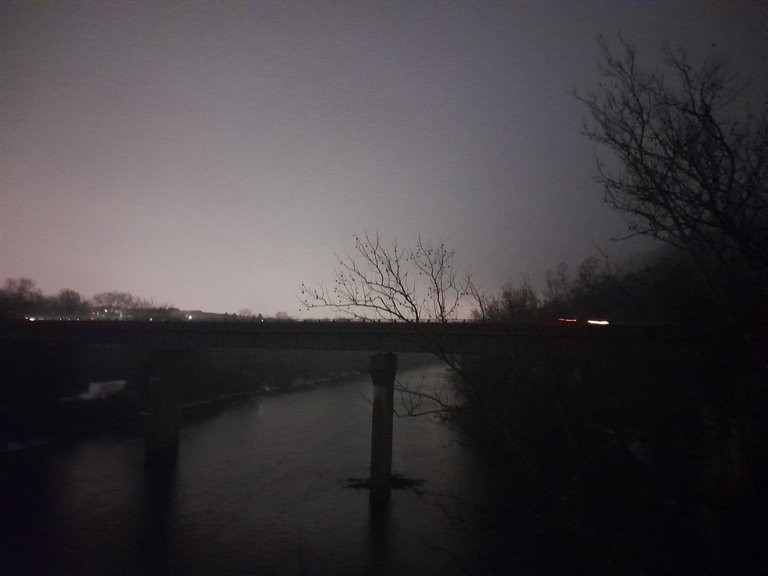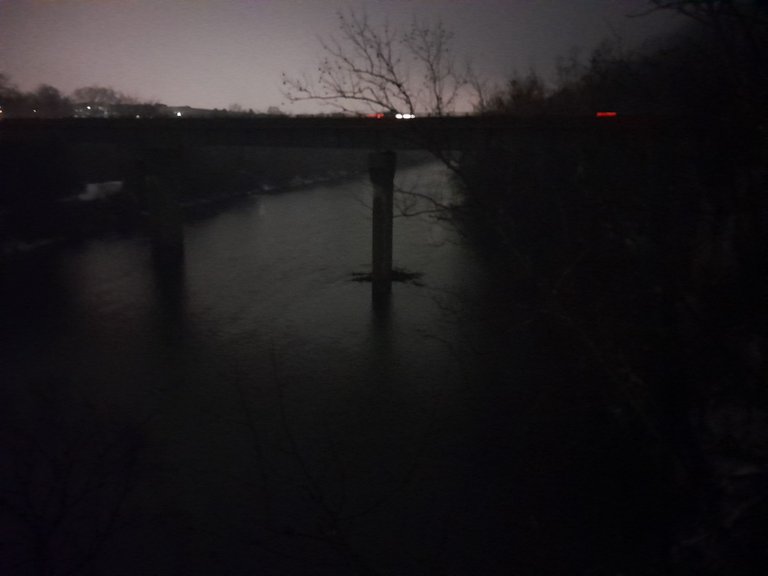 Another favorite! Looks like a dramatic movie cover or movie scene.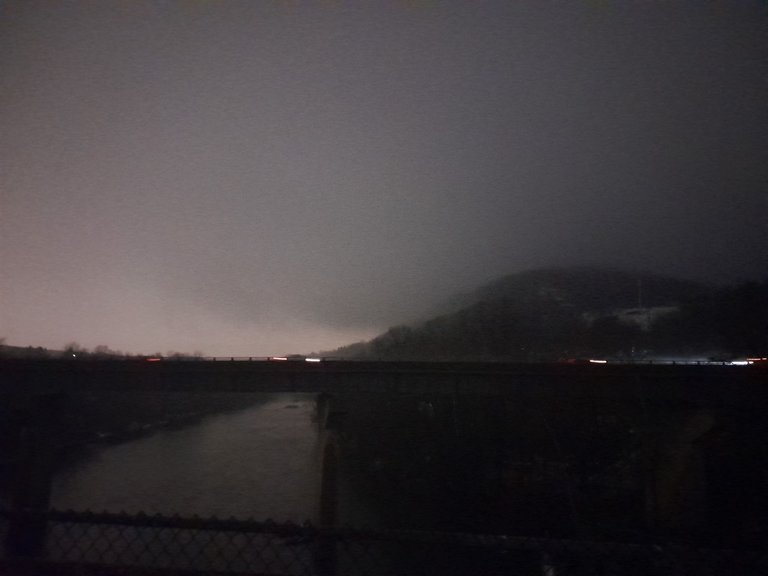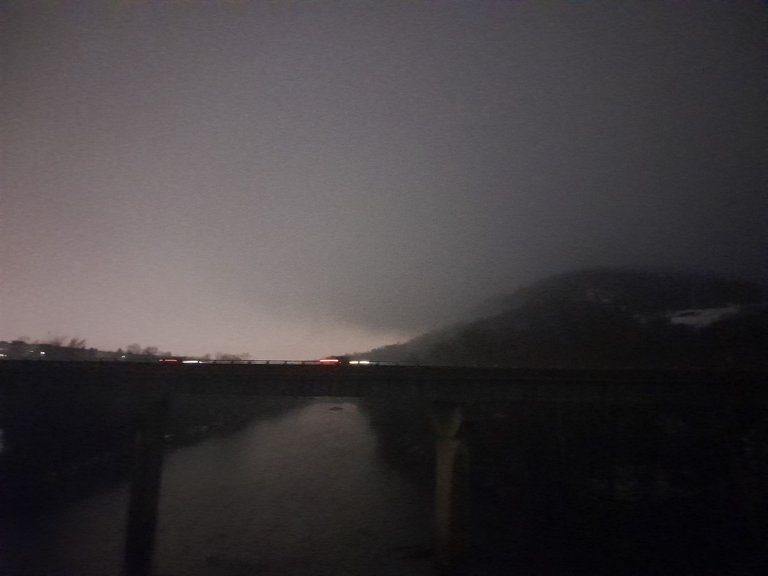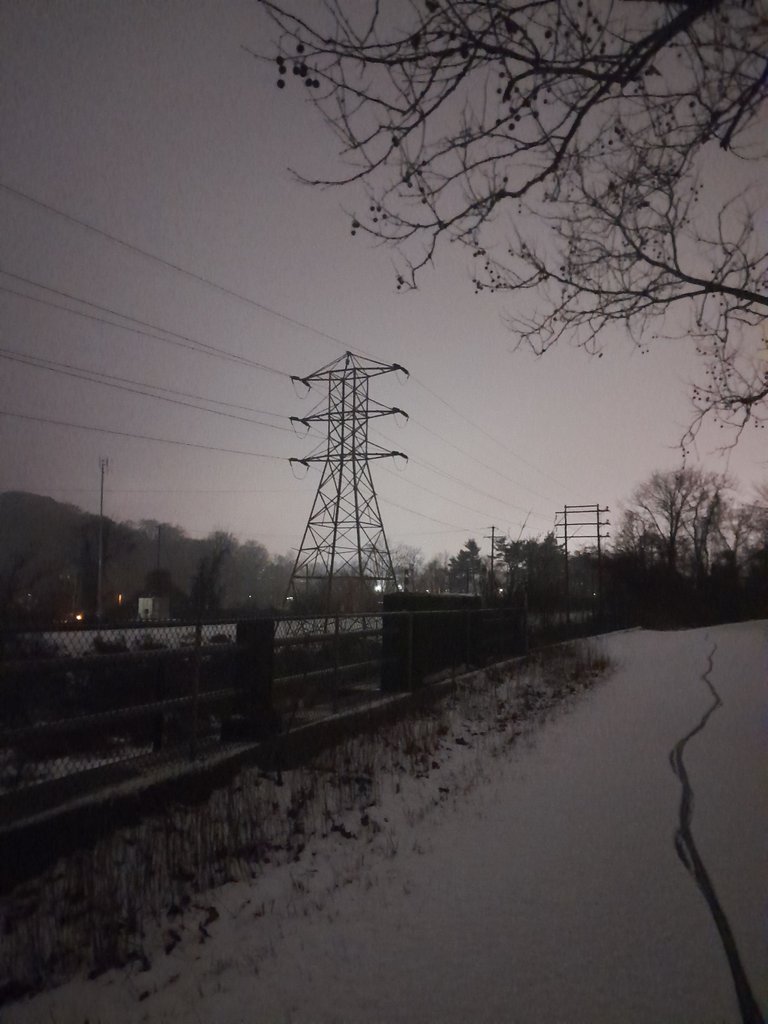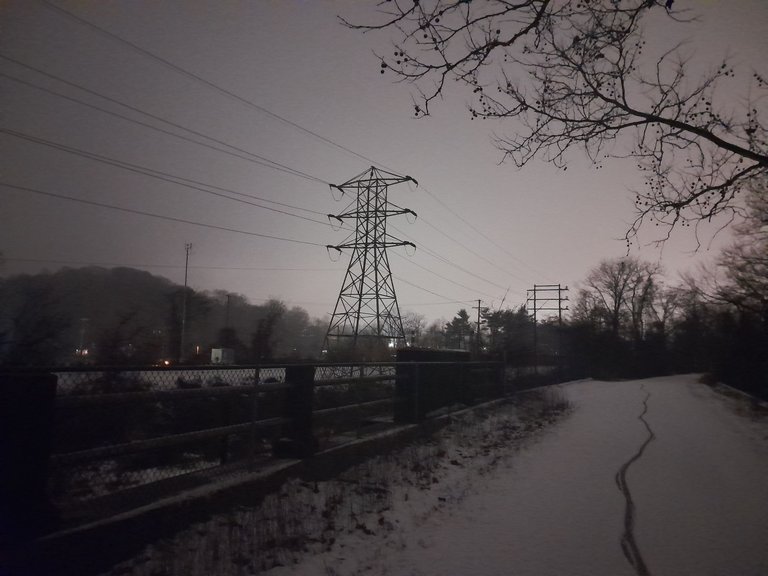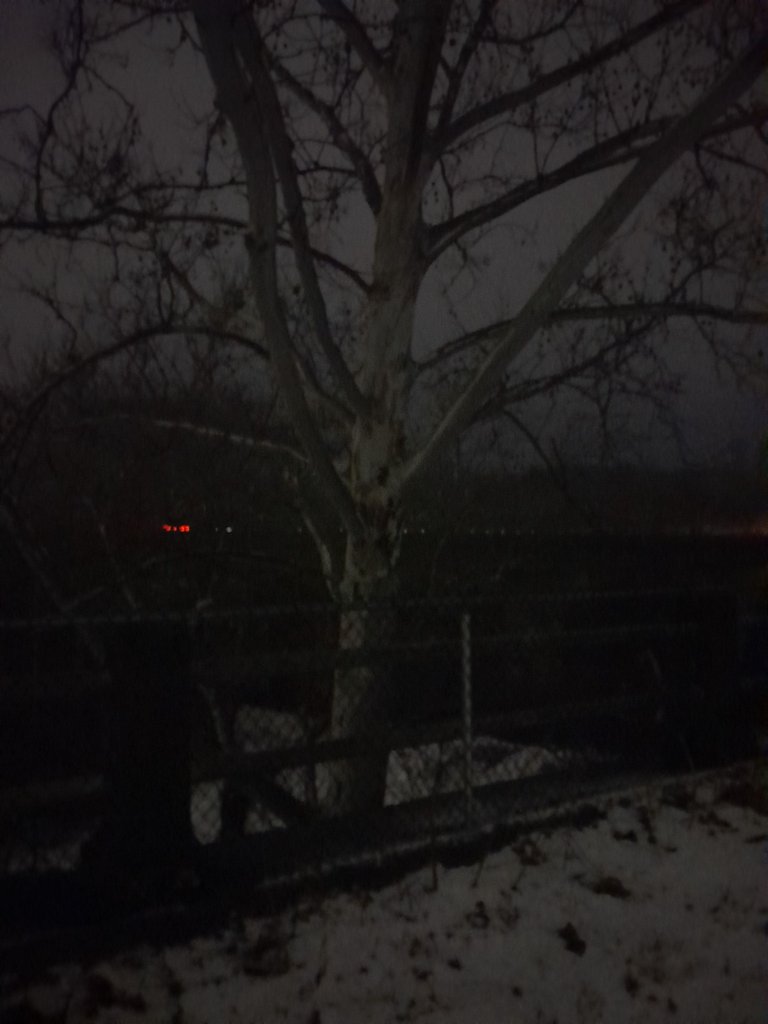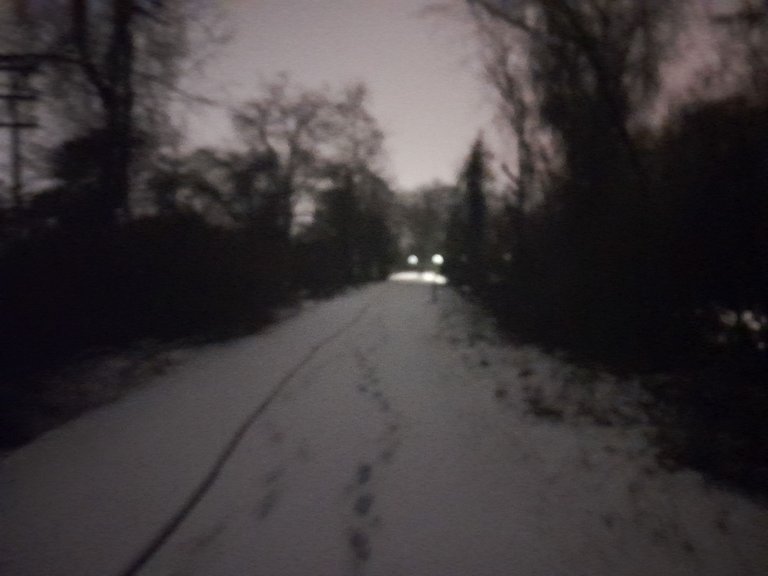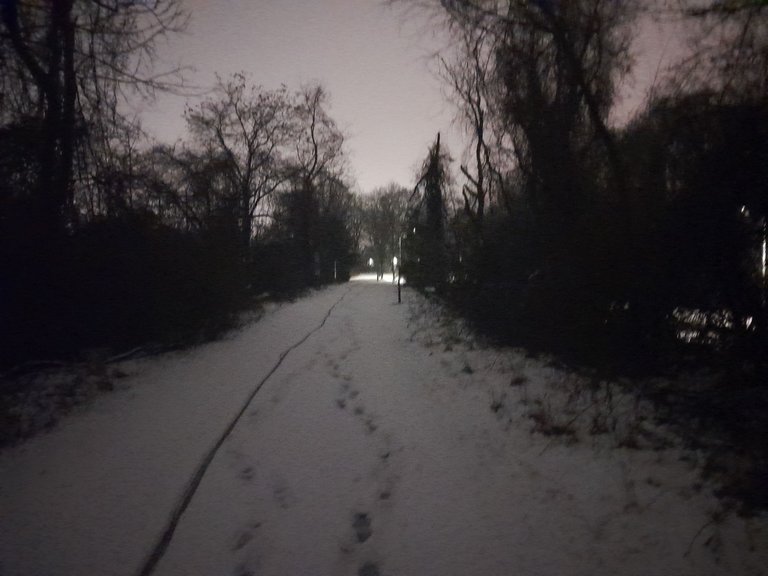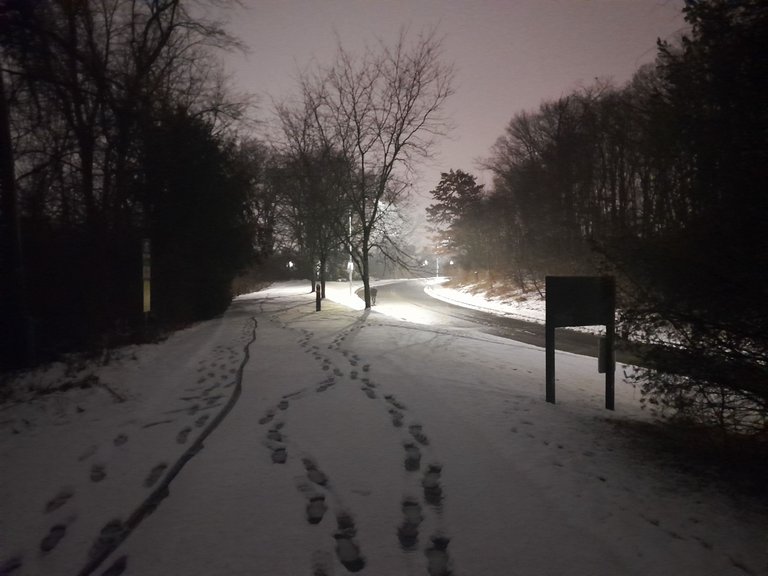 This one intrigues me.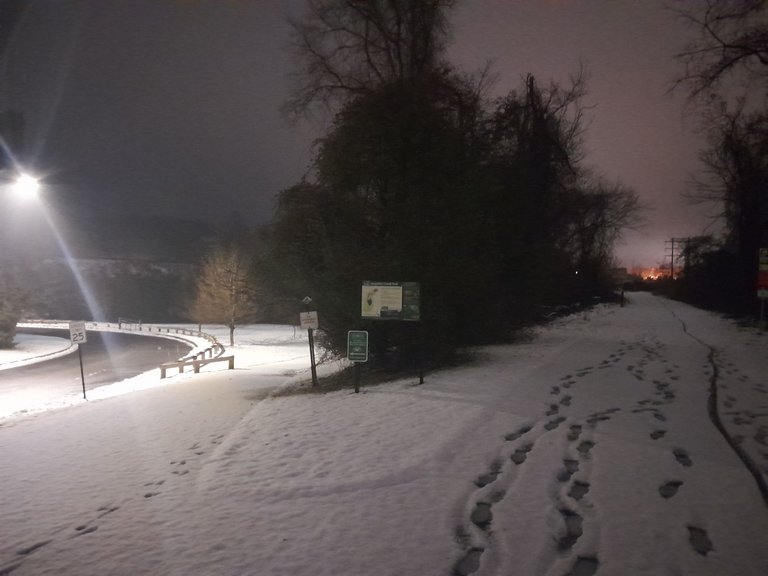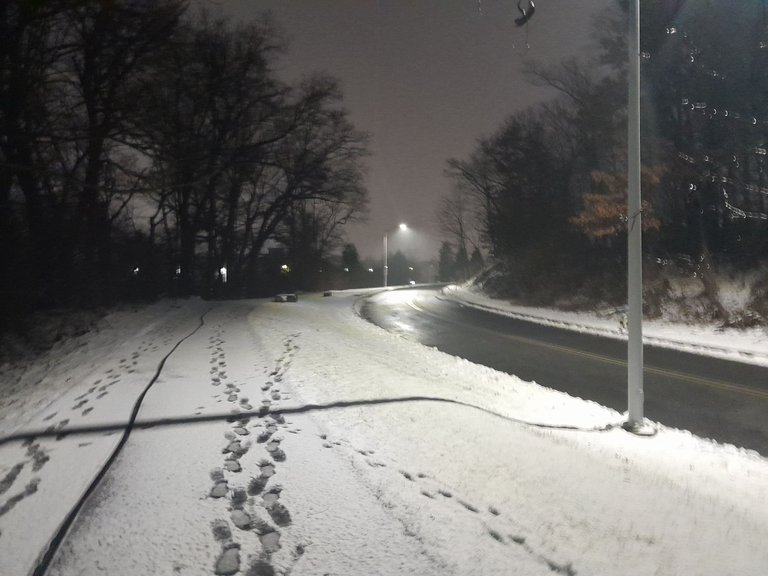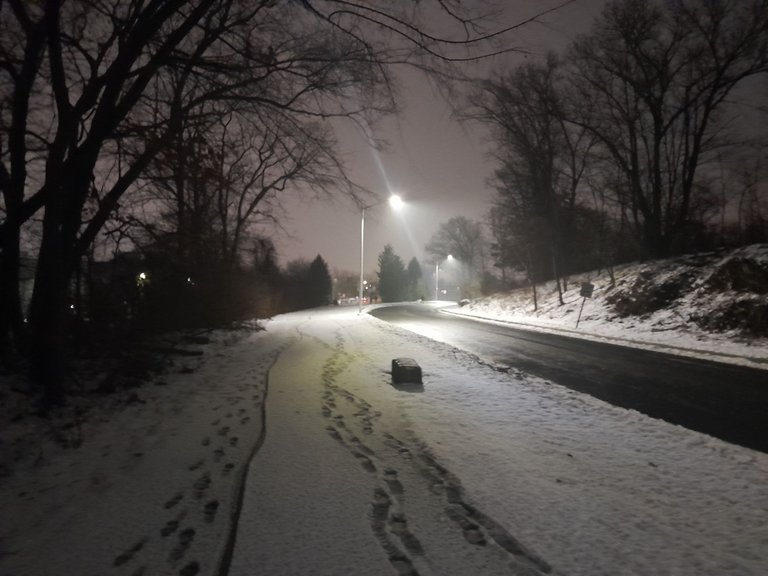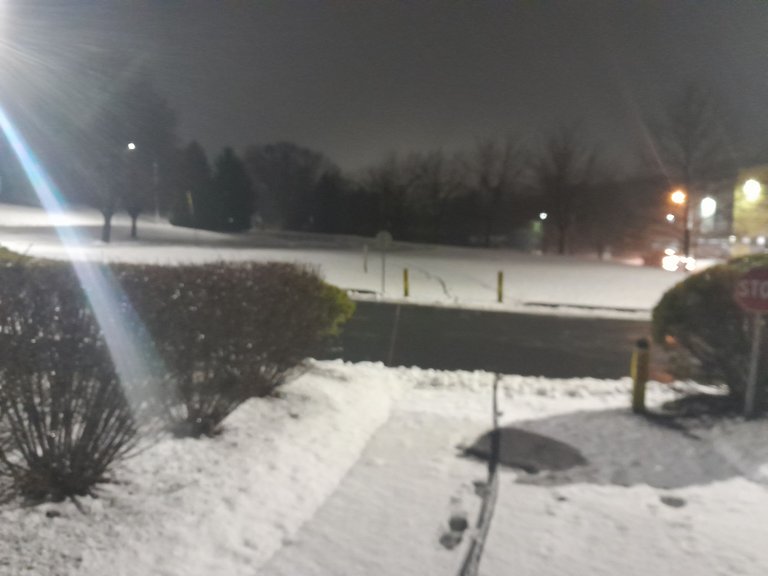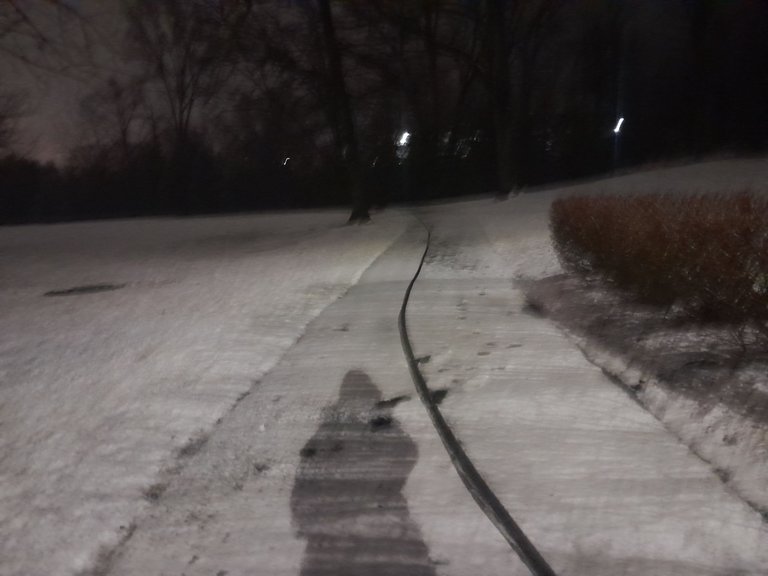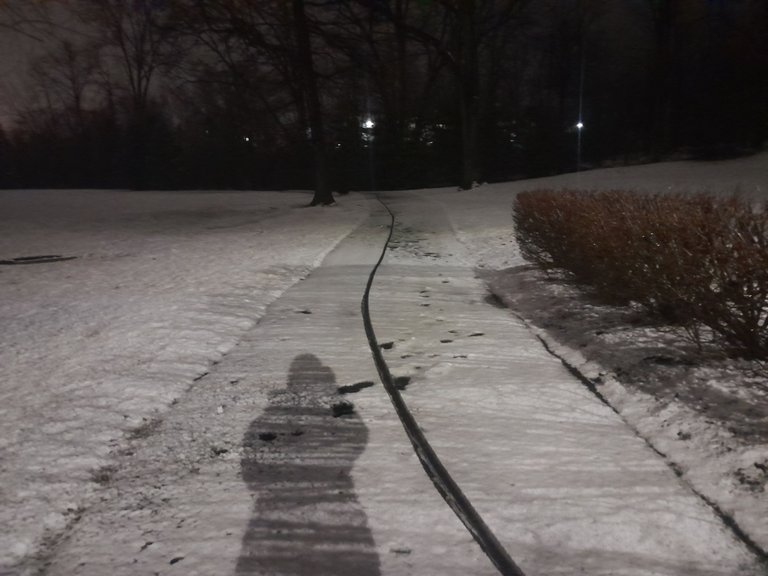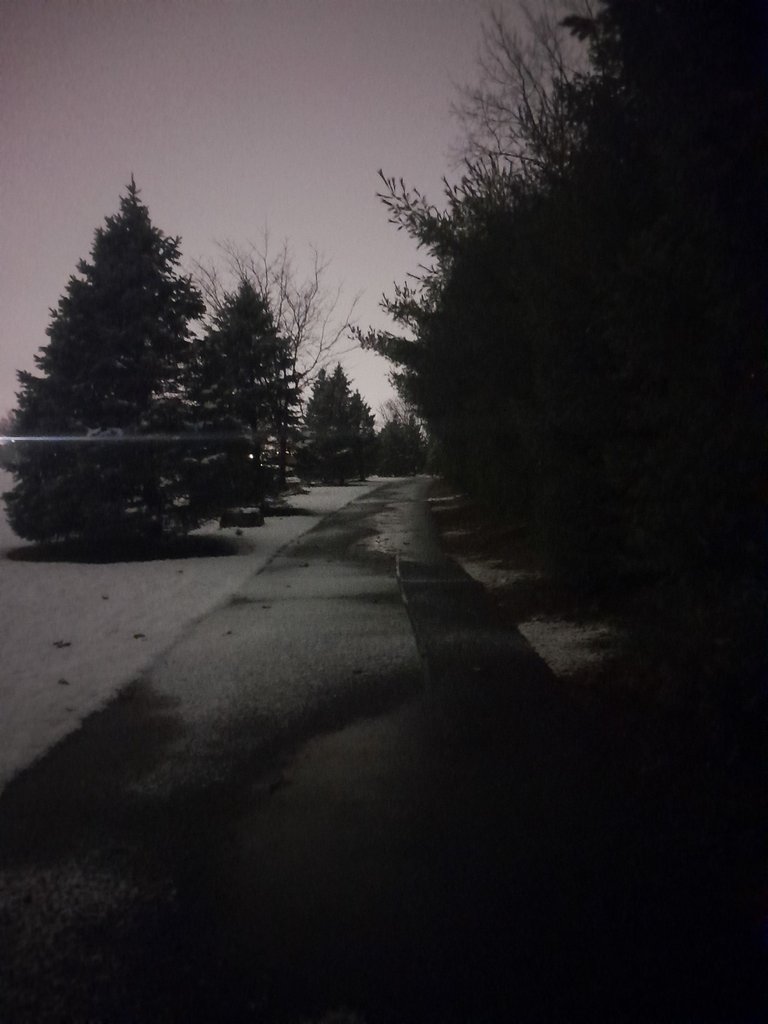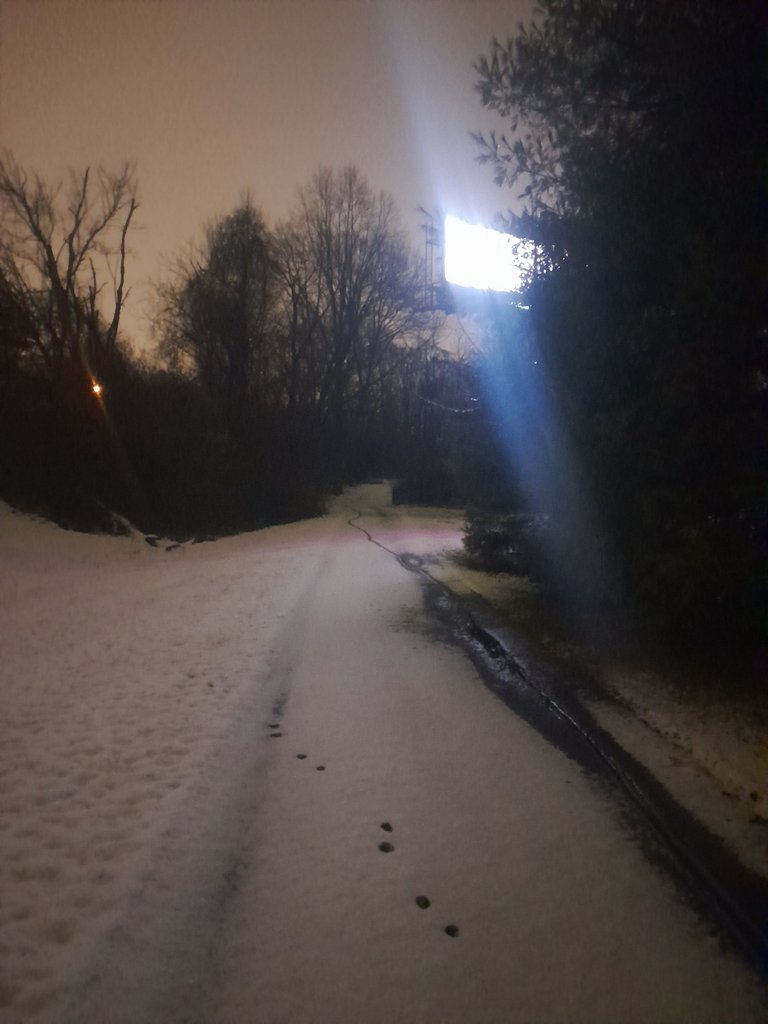 Like a TV in the forest... actually just a billboard.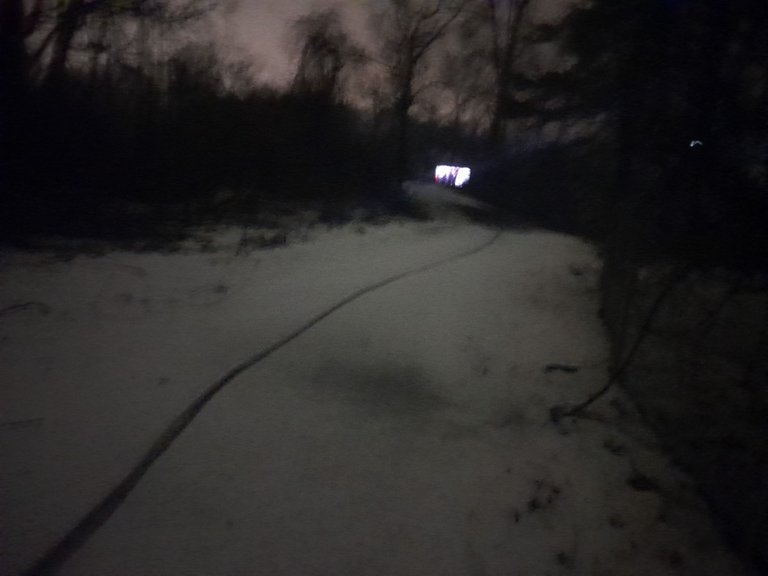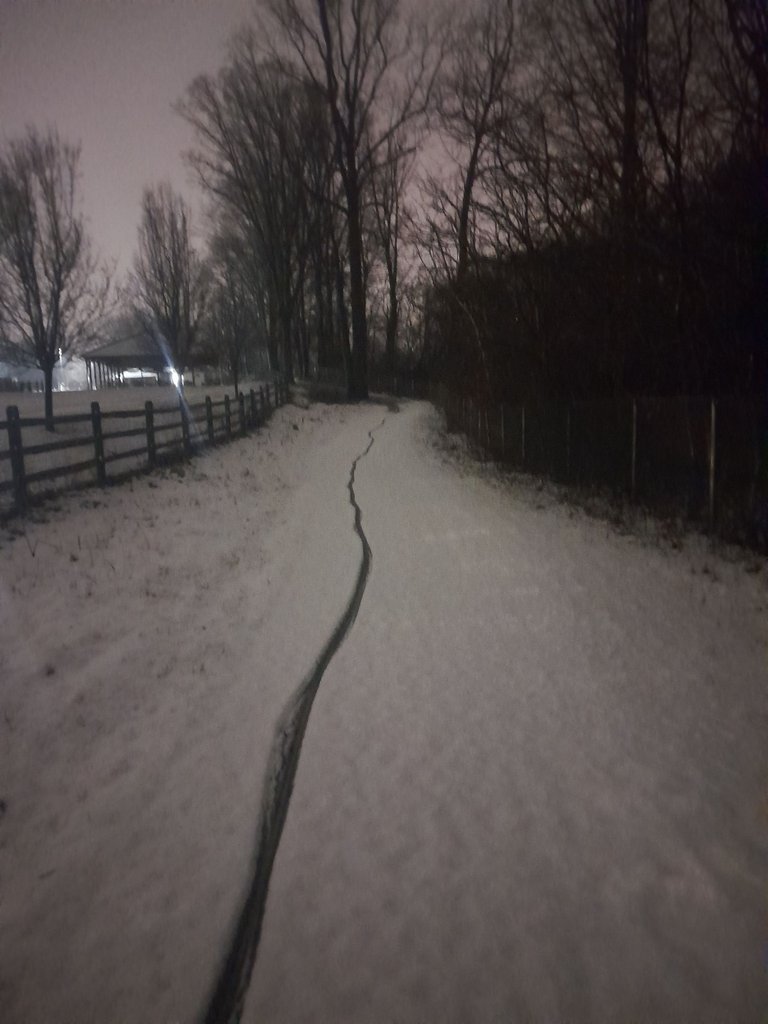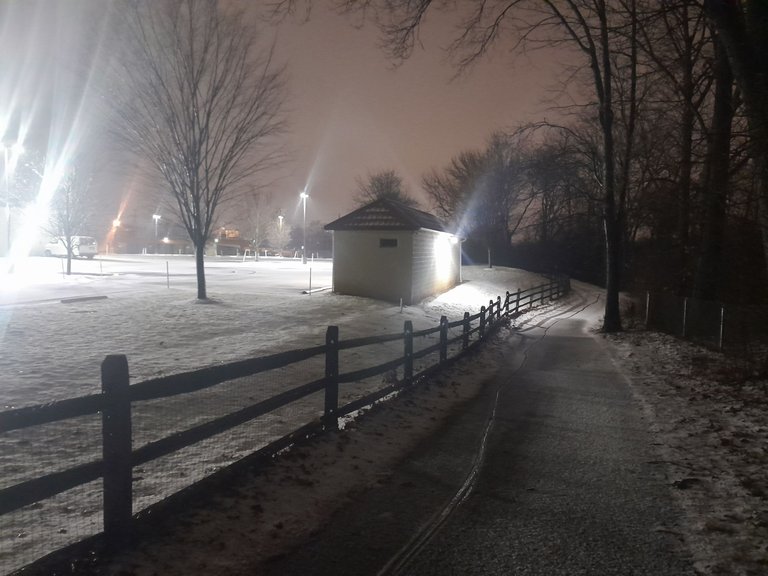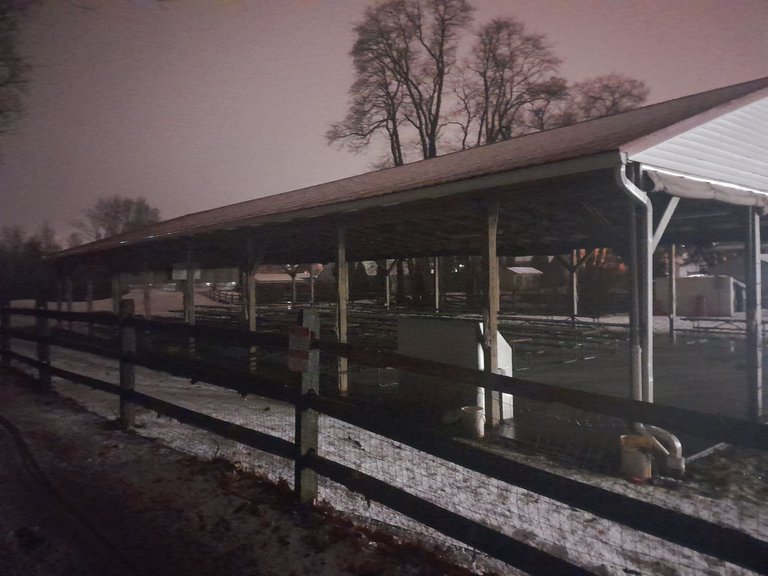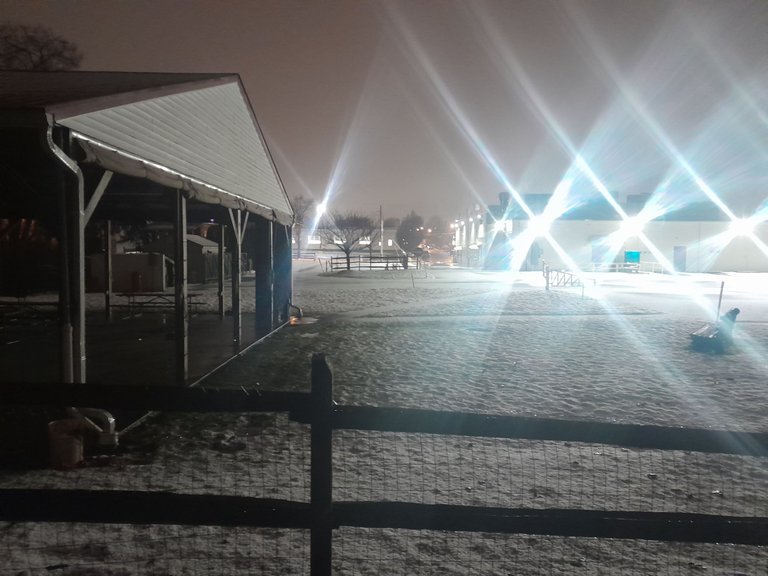 Pretty spooky!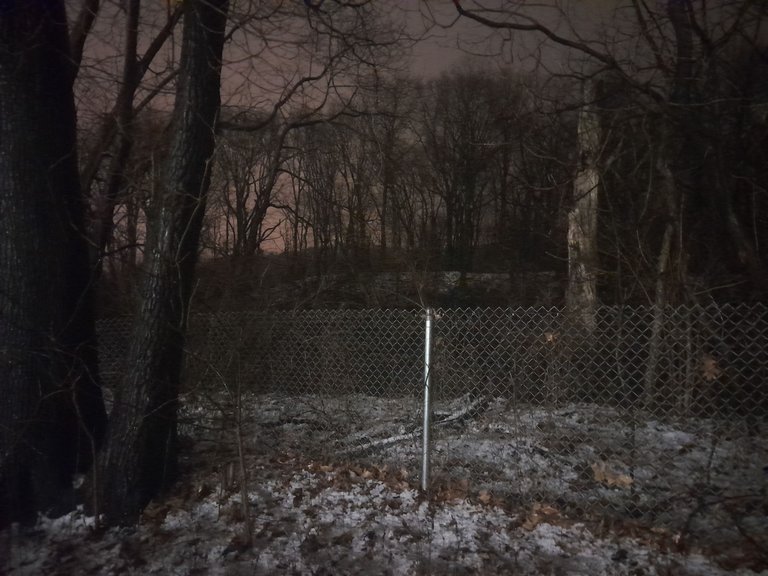 Getting a bit tired...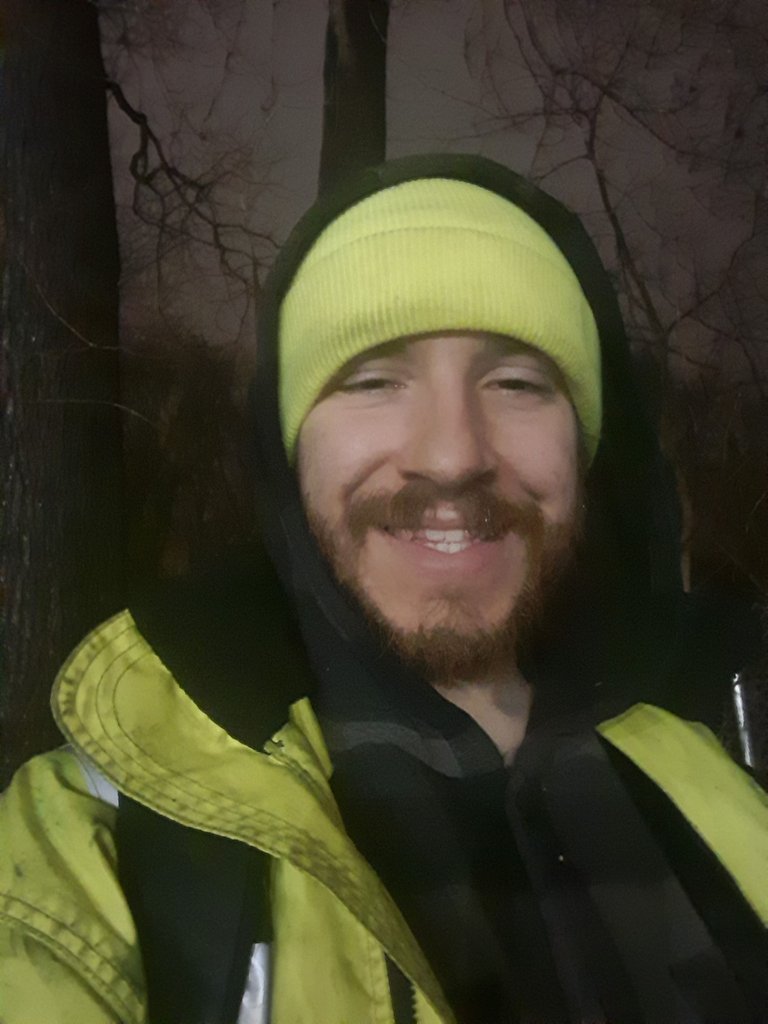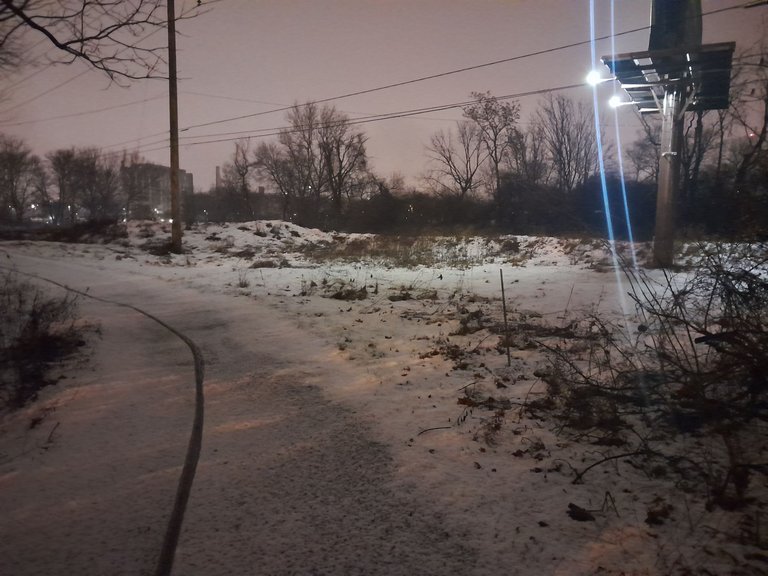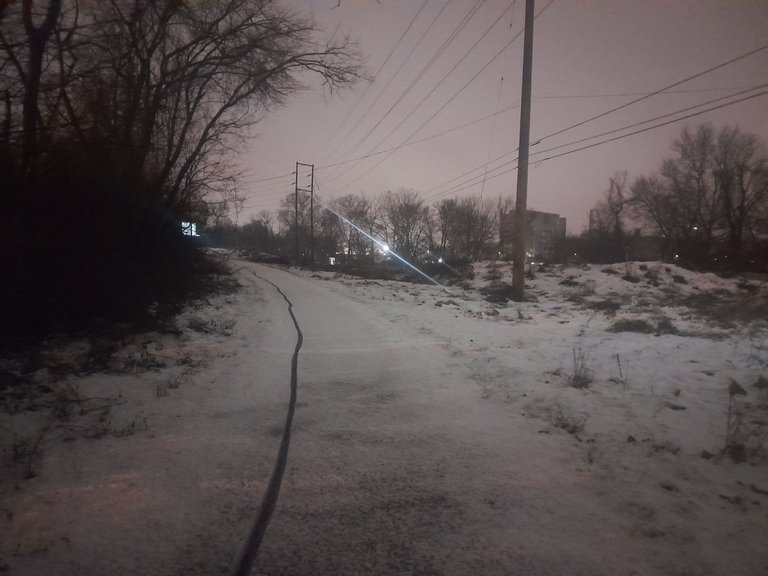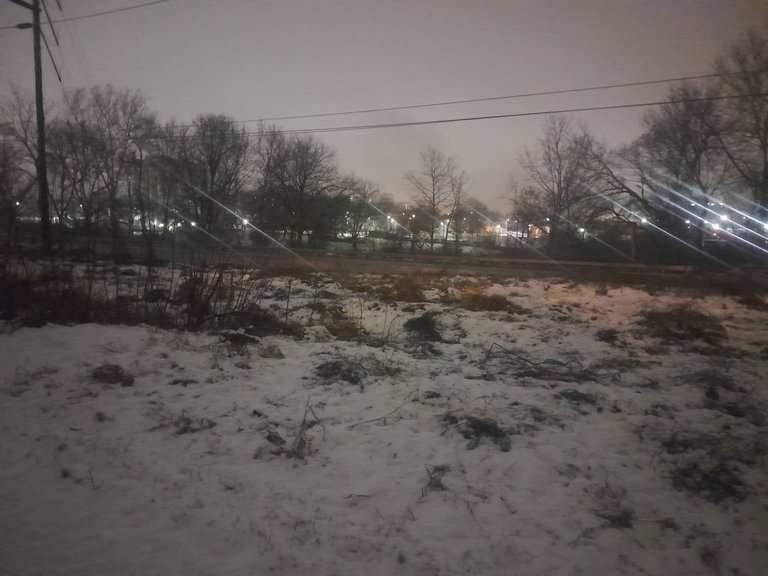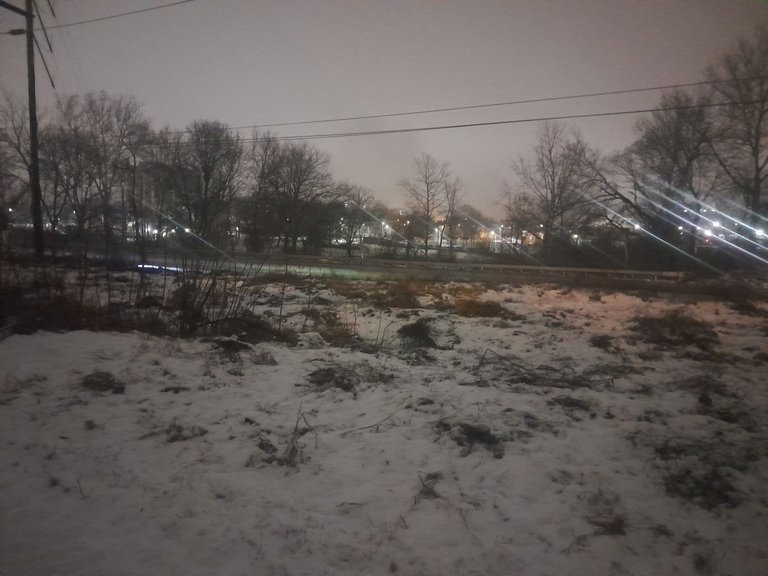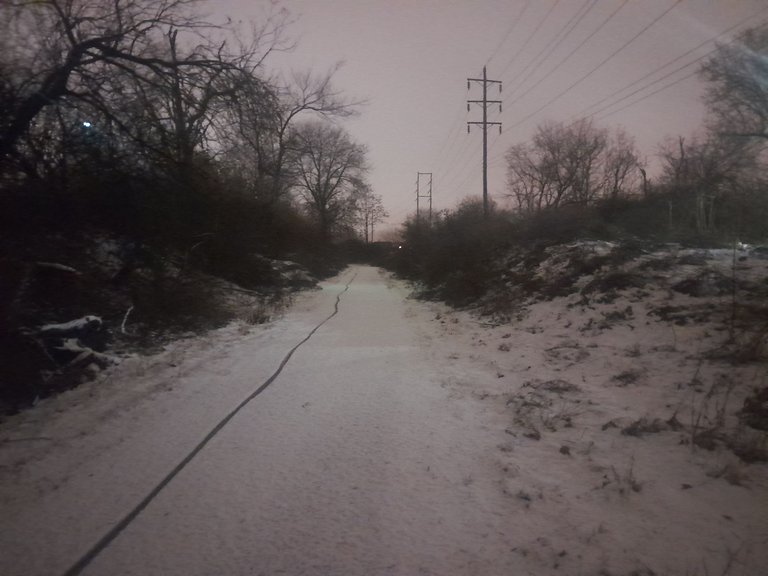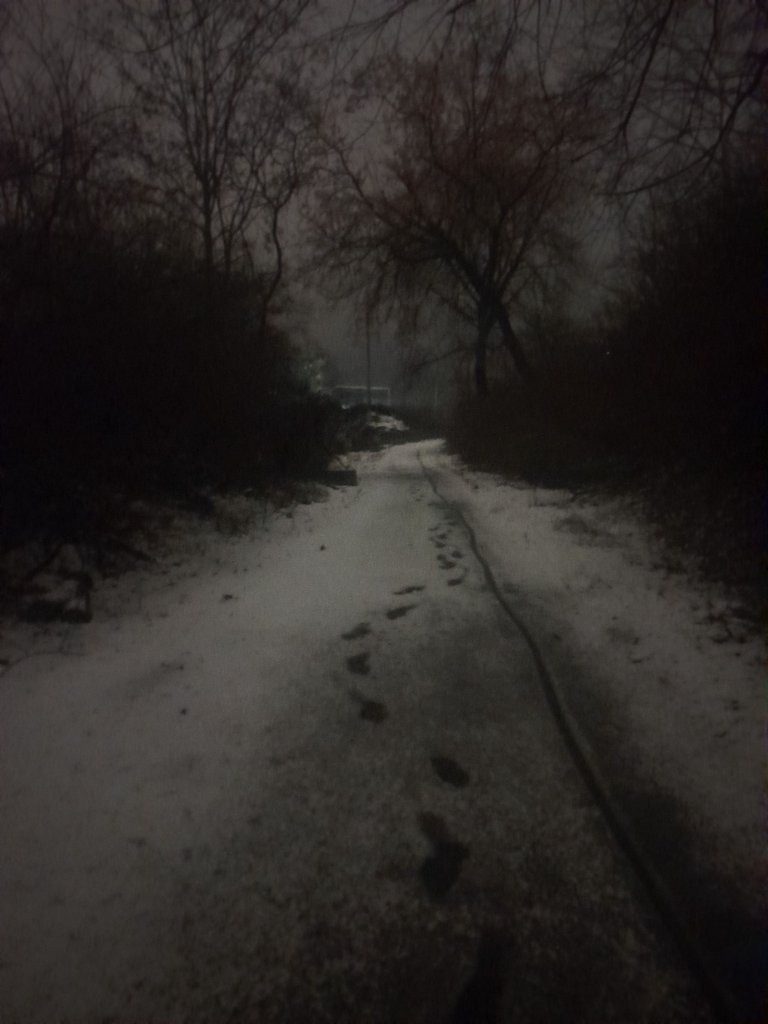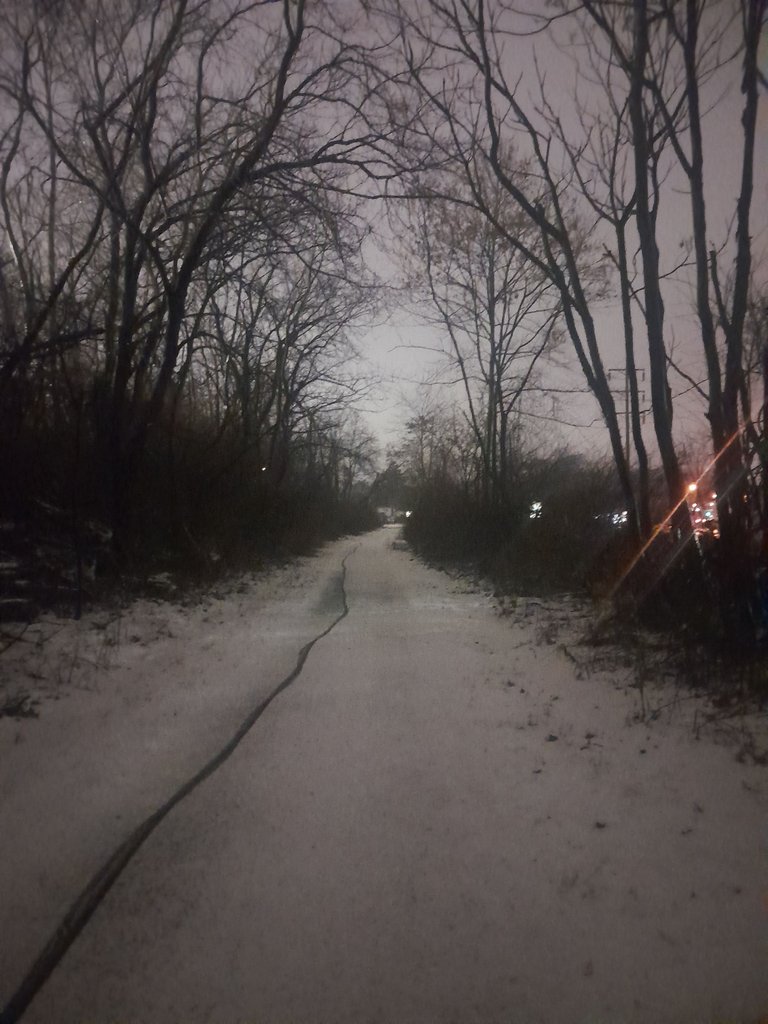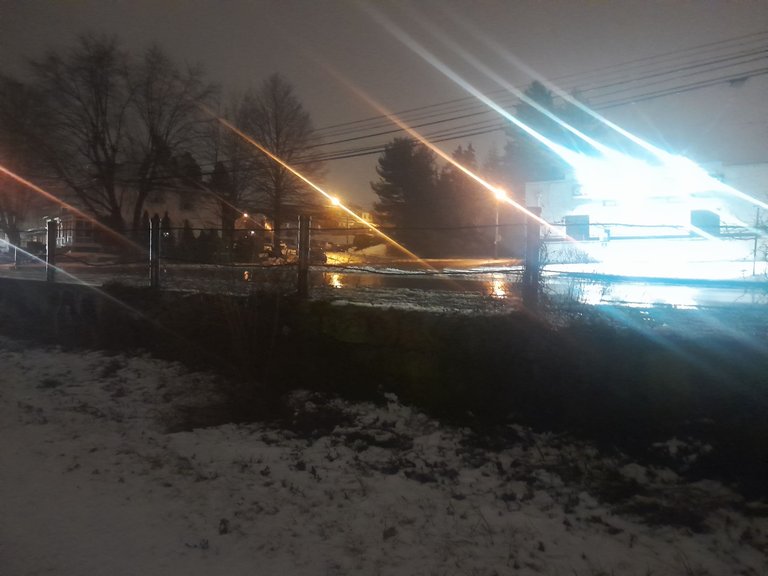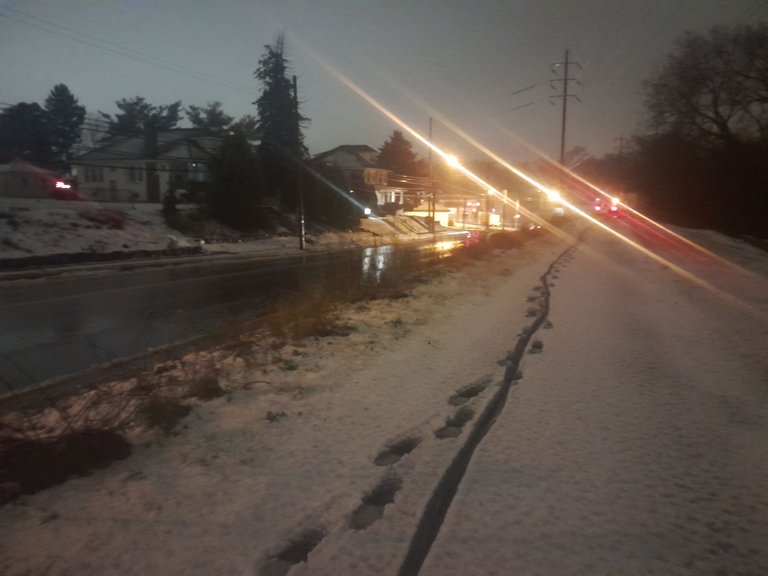 A very small cemetery by the highway.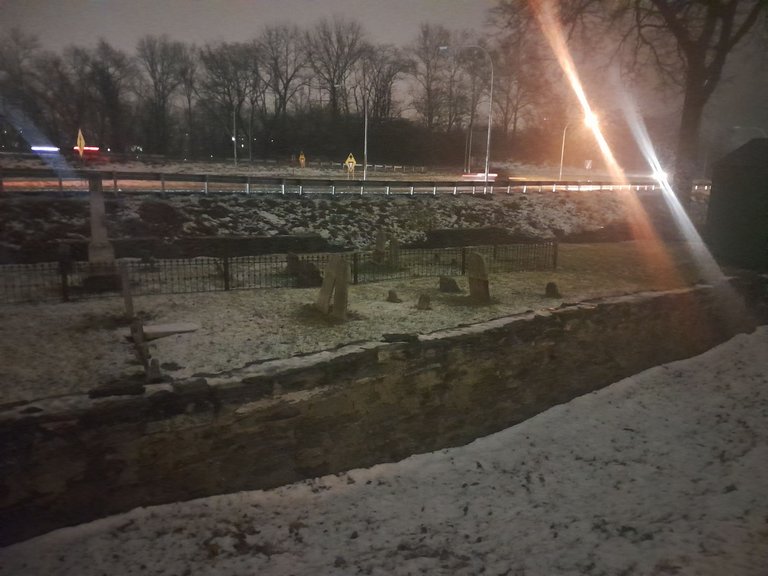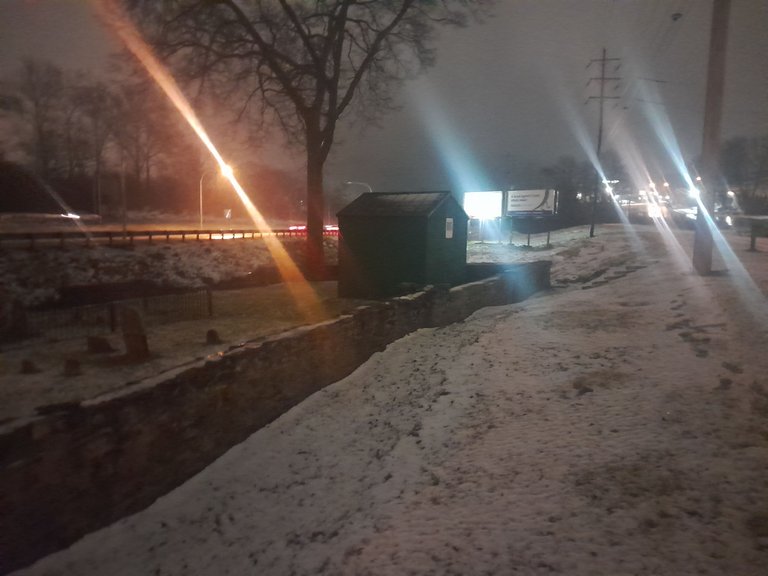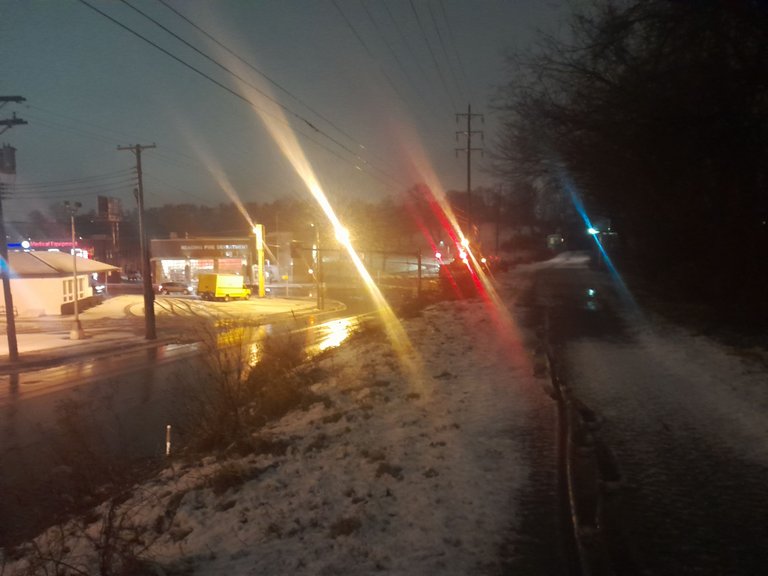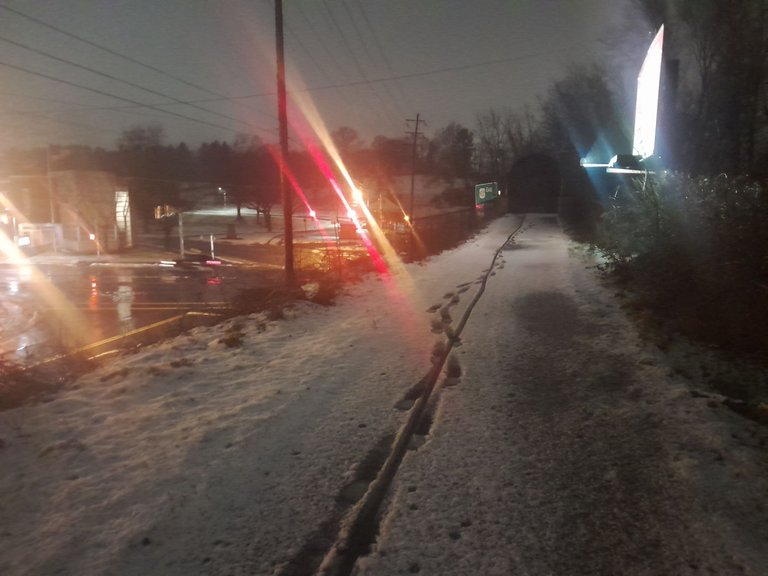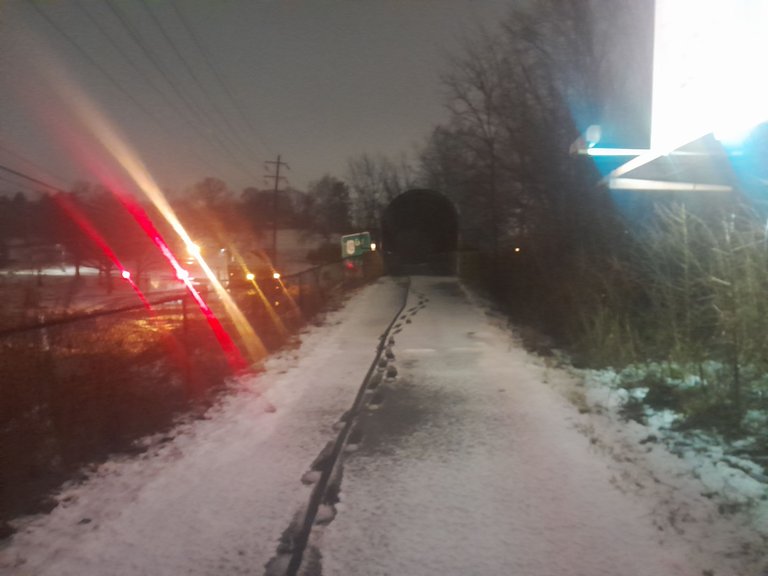 This was an iconic moment for me, and it's so interesting that I captured it. I've been crossing this intersection below in vehicles or on foot my entire twenty-seven, nearly twenty-eight year life, and just NOW am I crossing the bridge above... Kind of insane.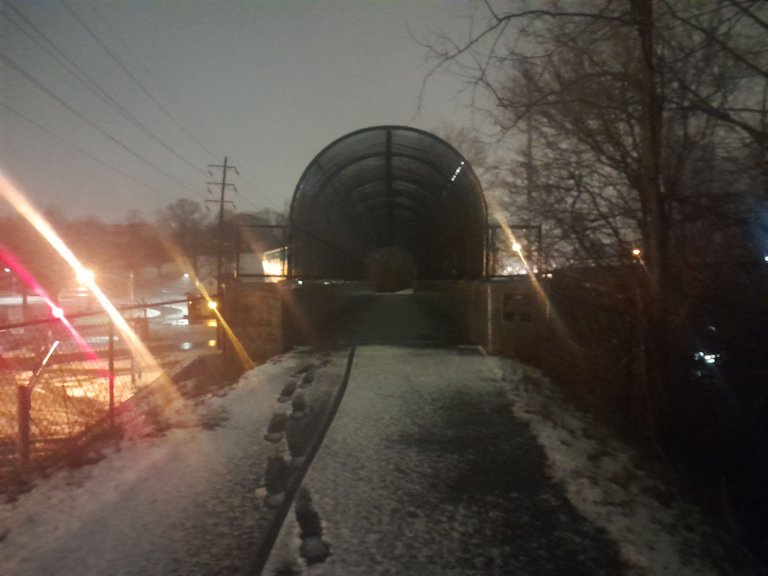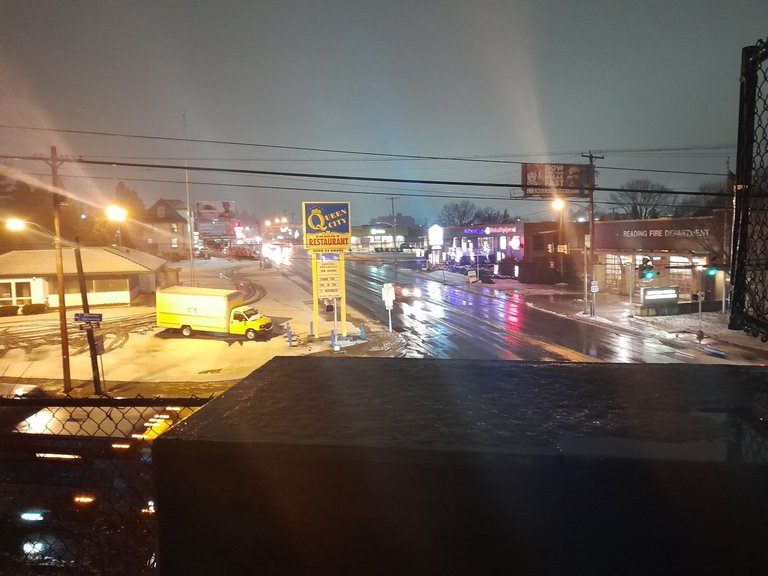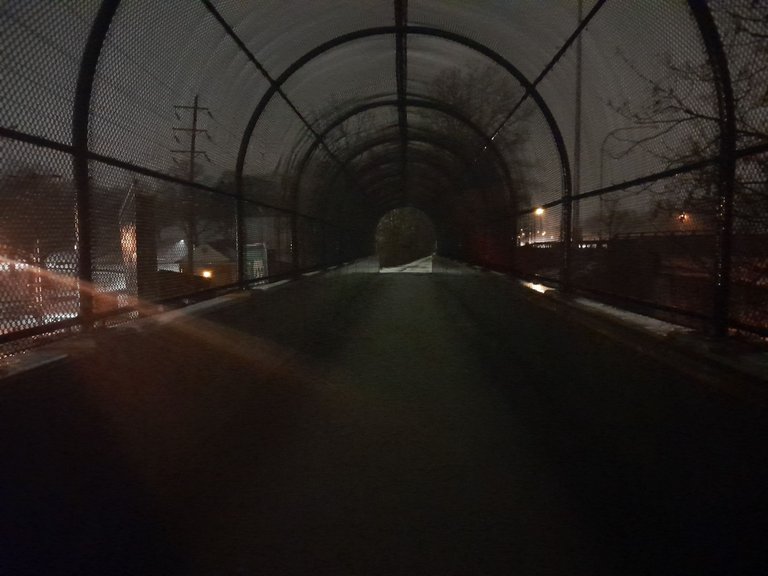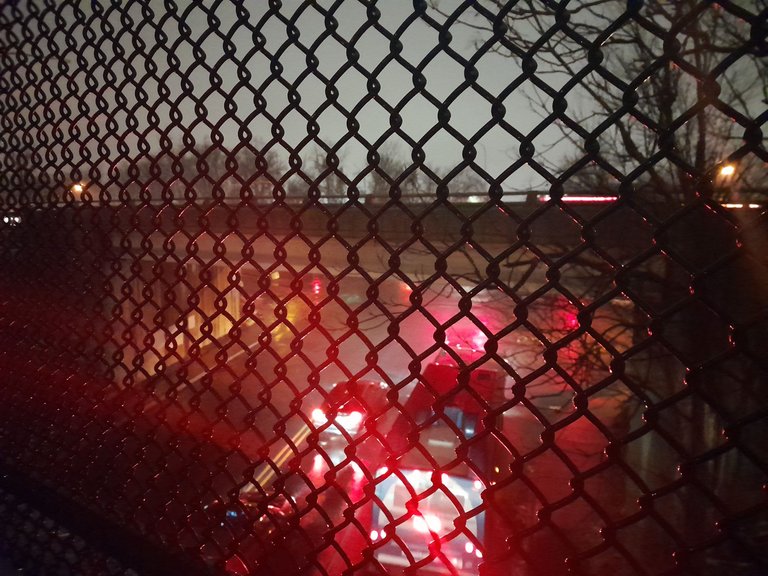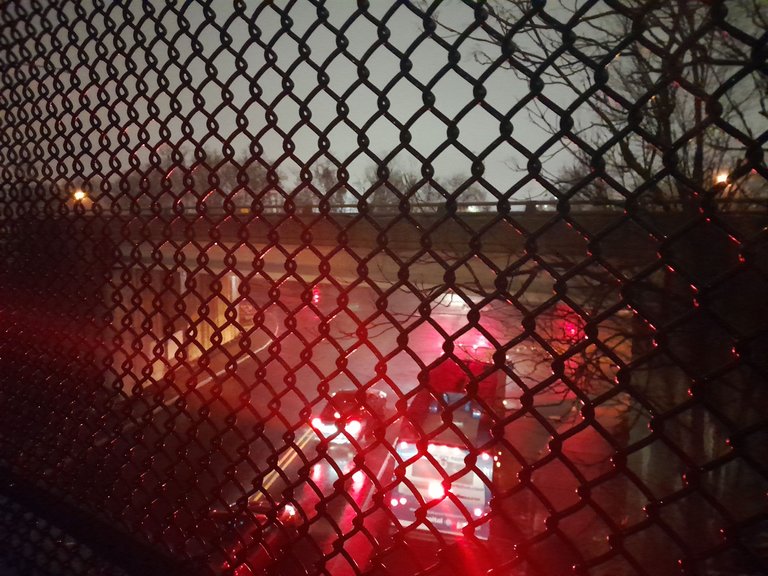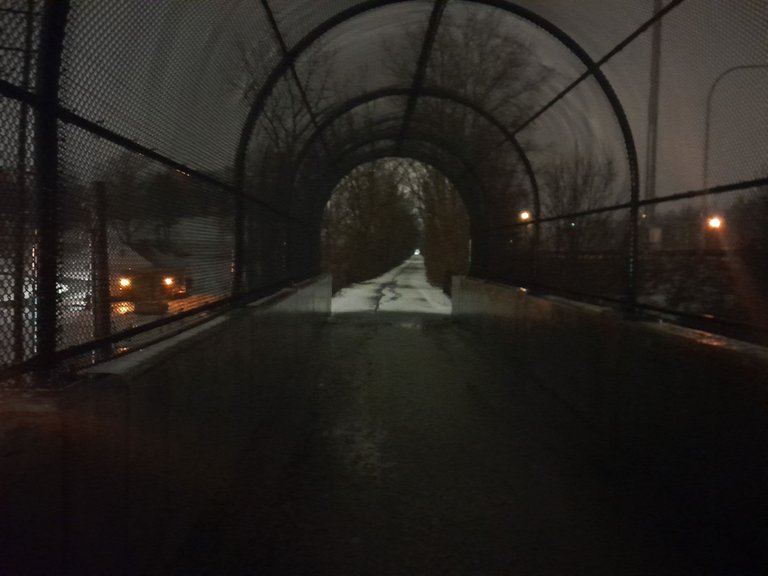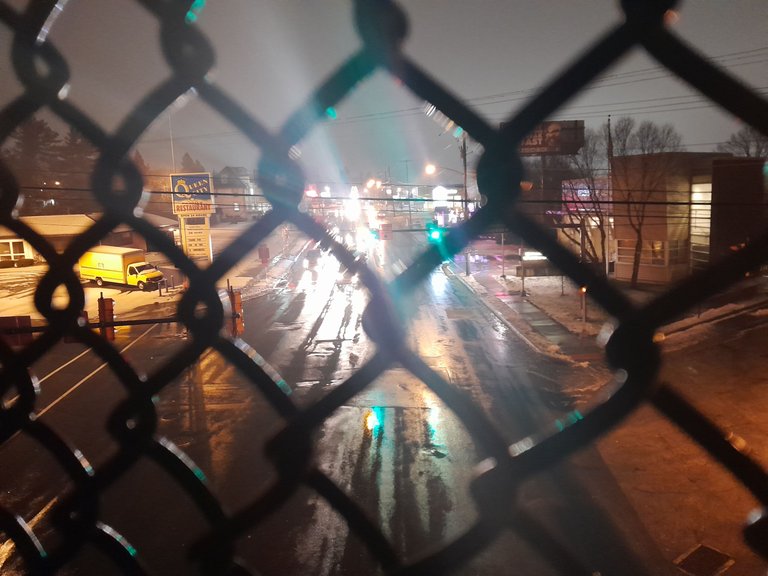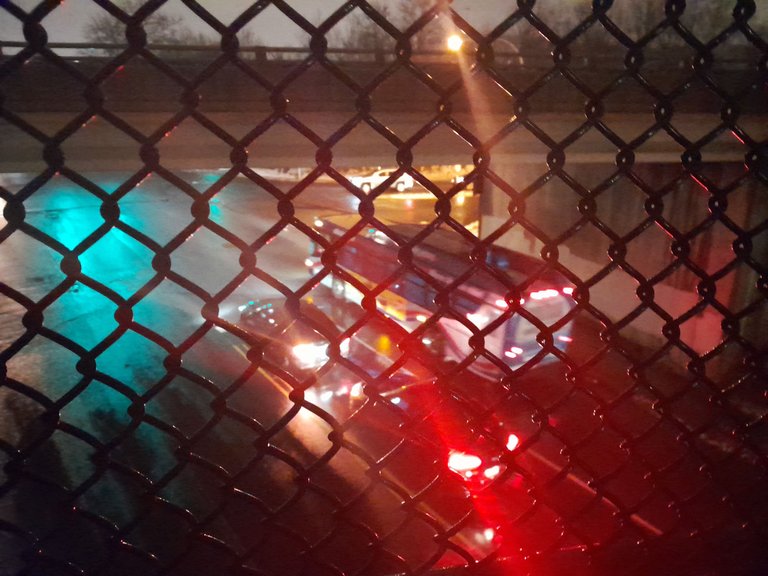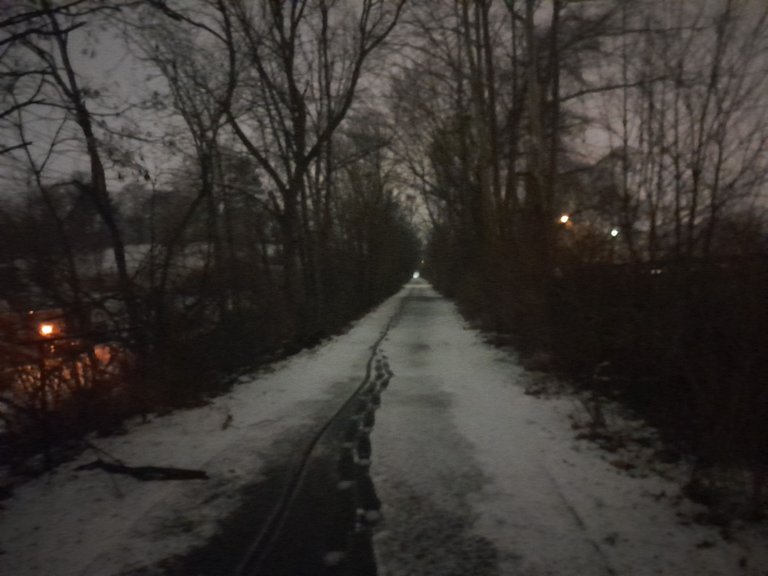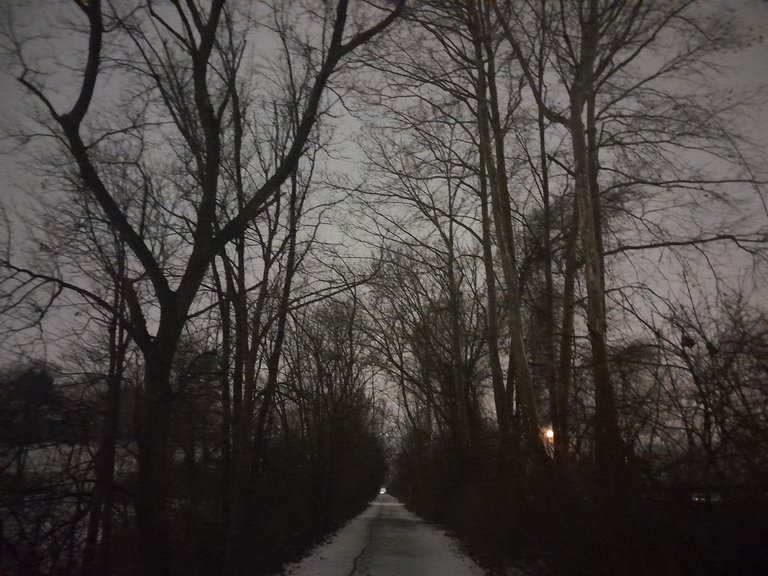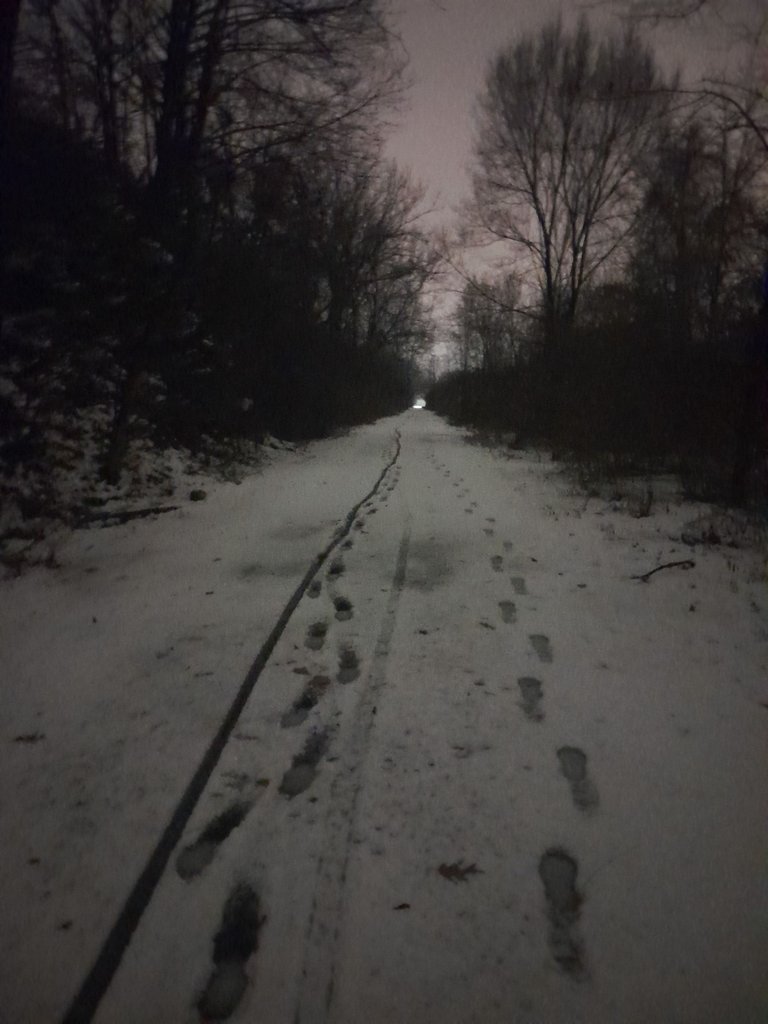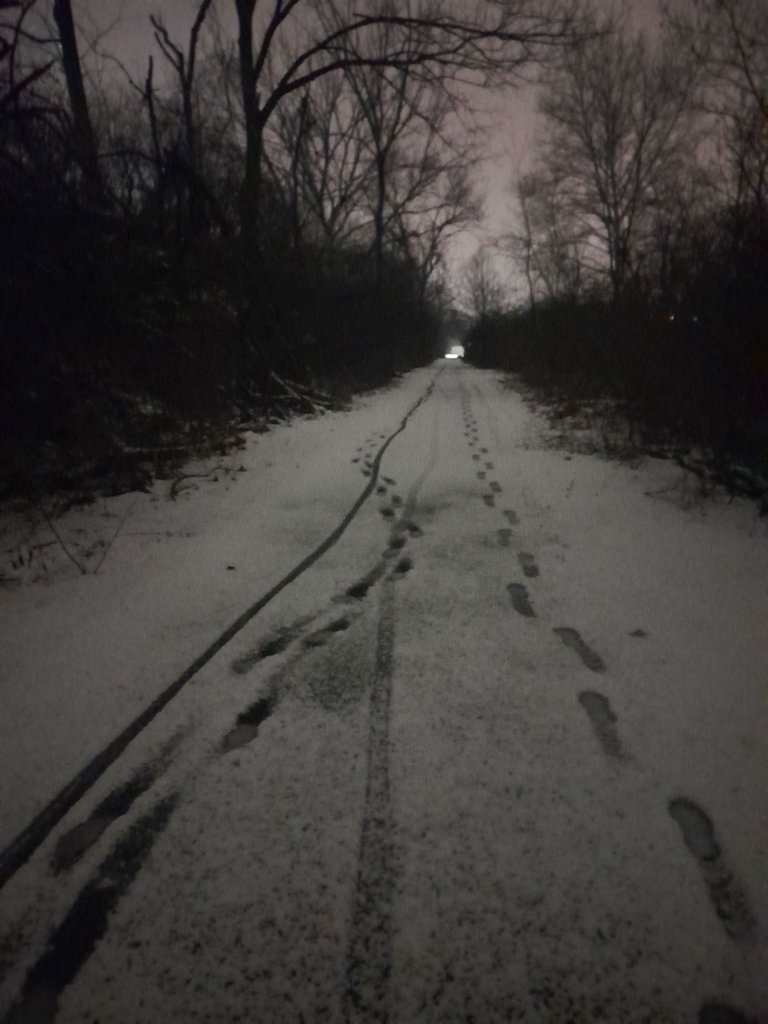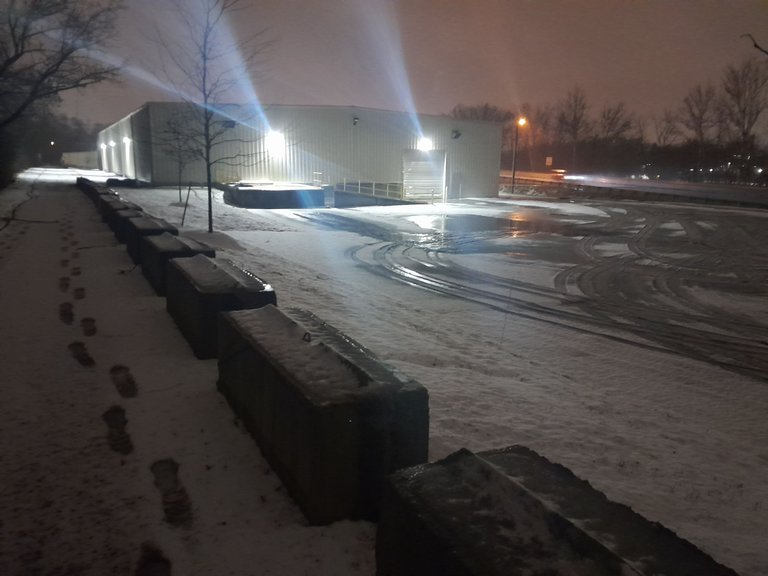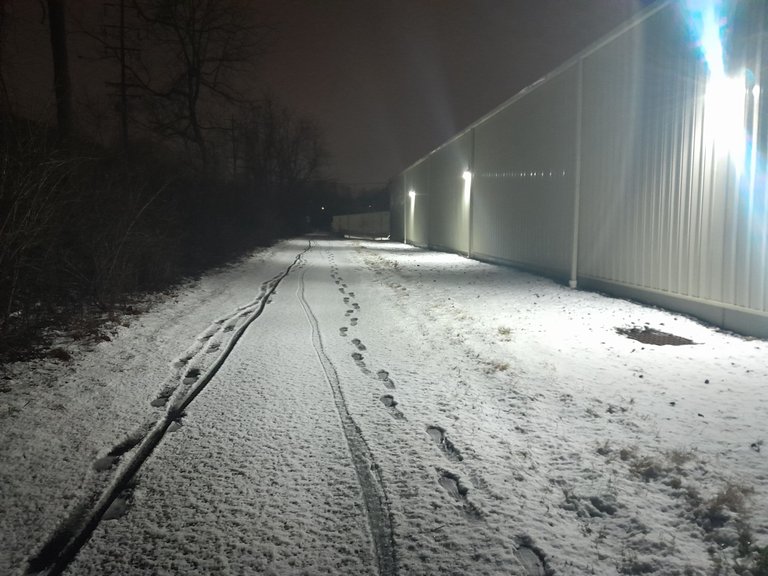 What an amazing day! Learned a lot and had so much fun.
---
---