With Splinterlands and Play2Earn blowing up, 1Up may be right place at the right time.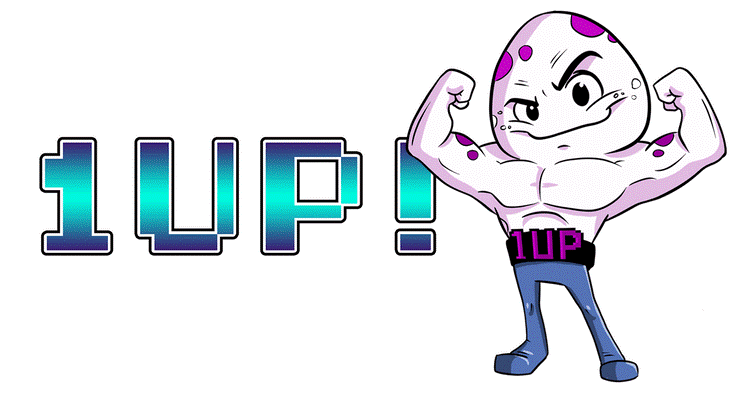 It's been a whirlwind couple of months for #Splinterlands and the "Play2Earn" mantra here on HIVE. As everyone knows, the user numbers have gone parabolic and the activity in anything and everything having to do with earning crypto while you're playing games continues to explode.
#dCrops just sold out of their packs a few days ago and are looking to add some improvements shortly, #ApeMining continues to grow and is also looking at adding an enhancement or two in the near future, and obviously #Splinterlands has a ton going on with the recent doubling of the SPS price, and VOUCHERs and Chaos Legion packs coming shortly. There are also a few more games running or in various stages of development on HIVE, not to mention every time you click on a crypto website there's an ad for the "next big blockchain game" getting ready to launch.
Into this hysteria comes a new outpost called ONEUP(1UP!) 1UP! is looking at taking all of the content from the Play2Earn frenzy and putting it all in one place. Namely their front-end at 1up.zone. #Splinterlands and #Splintertalk and the various other games all have their own Discord channels, but it's difficult to follow all of the different games in all of the different places. 1UP! solves that dilemma. Their aim is to create a one-stop shop for all of your Play2Earn questions and posts. Ultimately, you'll be able to follow and read about pretty much any game that interests you, as well as post your own content and earn the #ONEUP token along the way. Simply tag your posts with #oneup and you'll start earning with every post.
They are also looking at ways to integrate NFT's into the mix and will be developing ways to trade them across different platforms as well as potentially creating their own. You don't have to look any further than at what some of the #Splinterlands cards are going for to see how much value this could add to the platform.
As I said in the title, by the time Play2Earn really starts hitting the mainstream, 1UP! could be perfectly positioned to take massive advantage of all the new users coming on board. This is especially true since the single game with the highest transactions in all of Play2Earn is right here on HIVE. Couple this with the upcoming release of #3Spk and #ProjectBlank and the potential could be through the roof.
Obviously it's still very early and there's a lot of work to do, but I think it behooves people to at least put this one on their radar. Getting in early is very rarely a bad thing and 1Up! basically launched in the last 48 hours.
The initial introduction post from @flauwy is here. I highly recommend giving it a look.
Posted Using LeoFinance Beta
---
---