First Movers Advantage: Join Our Token Presale To Access Early DAB Minting

Hello DABers, Today we start the 3-week DBOND presale!
send HIVE to @dailydab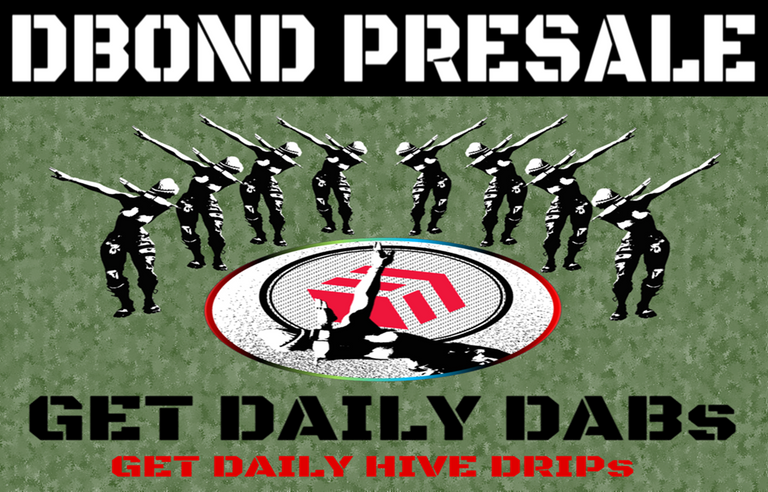 What is @dailydab?
DailyDab is a vibrant community-centred income token, generously rewarding DAB token holders with a daily HIVE drip. Emphasizing fairness, there are no token presales or pre-mining, ensuring equal opportunities for all participants. The distribution of tokens occurs through various tokens, commencing with DBONDS.
All proceeds from token sales are dedicated to empowering the @dailydab wallet, fostering a strong sense of community ownership. This collective HIVE POWER fuels our shared growth, supporting the expansion of our ecosystem and the daily DAB HIVE drip pool. As our community flourishes, investor HIVE drips steadily increase, establishing DailyDabs as a sustainable, long-term choice.
Together, we aspire to build a thriving 100% HIVE ecosystem, centered around Daily DAB, where the community enjoys a daily HIVE drip. This collaboration between @silverstackeruk & @raymondspeaks benefits not only individuals but also our interconnected ecosystems, fostering unity and mutual growth.
Join us to embrace a sustainable HIVE income, shaping our community's future. Together, we thrive.

Full information can be found HERE in the release post.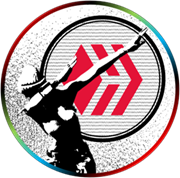 Presale Information
Please see THIS POST for full information about DBOND
| Date | | Reward |
| --- | --- | --- |
| 4th June - 10th June | PS1 | Receive DBOND and start to mint DAB from the 25th June |
| 11th June - 24th June | PS2 | Receive DBOND and start to mint DAB from the 29th June |
| 25th June - 1st July | NO SALE | DAB minting begins |
| 2nd - 15th July | NO SALE | Daily HIVE drips begins |
| 16th July | SALE | 1st DBOND batch listed for sale on hive-engine |
FAQ's
Q/ How much does each DBOND cost?
A/ 1 HIVE per DBOND
Q/ How do I take part in the DBOND presale?
A/ Send any amount of HIVE up to 3 decimals to @dailydab
Q/ When does the DBOND presale finish?
A/ Midnight BST on the 24th June
Q/ What ROI should I expect from DBOND?
A/ Rewards are set to 15% in the form of DAB tokens
Q/ When I receive my DBOND?
A/ People sending HIVE on week 1 of the presale will receive their DBOND on the 25th June. People sending HIVE on weeks 2 & 3 of the presale will receive their DBOND on the 29th June.
Q/ When can we start to mint DAB from my DBOND?
A/ As soon as you receive them, they will be stakable
Q/ When do the first HIVE drips start?
A/ 2nd July
Q/ How are DBOND valued?
A/ Each DBOND is backed and pegged to 1 HIVE. These will be redeemable back into HIVE after 6 months of launch for investors requiring liquidity whilst offering an almost 0% risk investment.


---
---