Excision's new album ONYX is finally upon us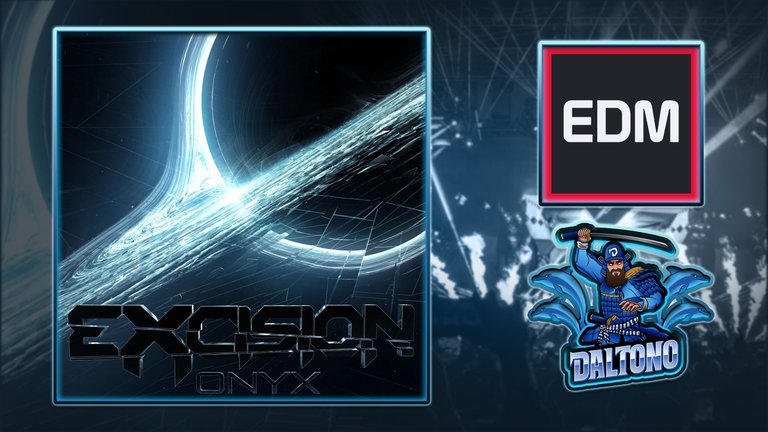 Potential album of the year 🎆
It is still pretty early in 2022, but I'm willing to make that statement. Excision is a name that has pretty much every single lover of EDM will recognize. 2021 was a huge year for him with the unveiling of his Subsidia Record Label. Plus his famous dinosaur-themed festival Lost Land's is among the most popular in the electronic music industry. This guy continues to impress with albums that far exceed the potential limits of the realm of bass.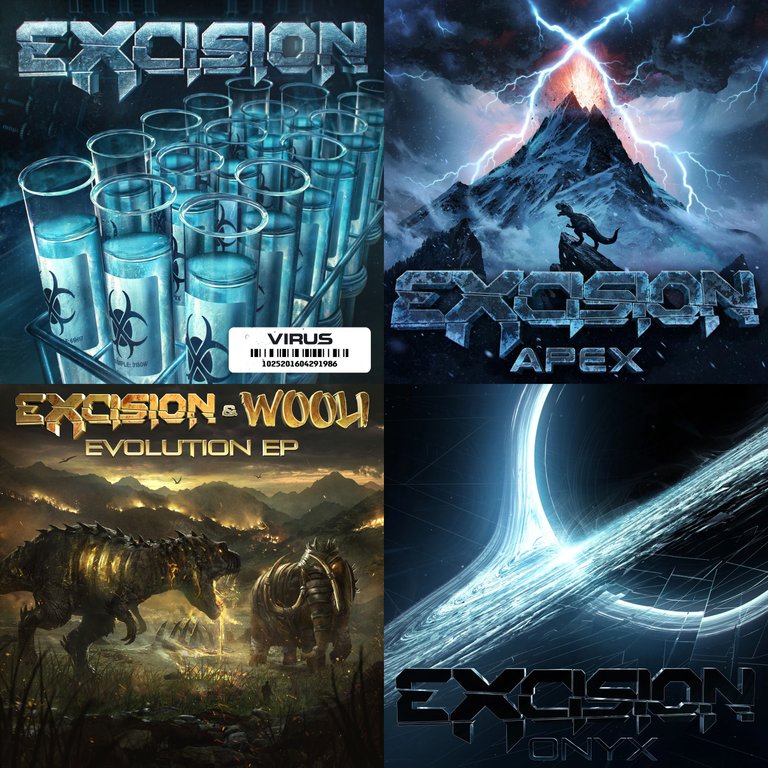 Virus released in 2016. Apex came out in 2018. Evolution was 2019. Onyx is the latest here in 2022.
There have been remix albums drop for Virus, Apex, and Evolution, but besides that, we haven't gotten a new album from Excision since 2019's Evolution. He has released many singles and collabs with other artists, but nothing beats the perfection of a full Excision album. This producer has honed his craft to another level of brilliance.
You can download or stream Onyx on your preferred platform by visiting https://subsidia.lnk.to/onyx.
You can listen to a 30-second preview of all 17 songs on Onyx thanks to this convenient embed from Spotify.
(Unsupported https://open.spotify.com/embed/album/7tWLBskvupaWXOWzfmiU97?utm_source=generator)
Excision – Onyx – Tracklist
1.Decimate
2.Hypnosis (feat. Hairitage)
3.Our Fire (feat. Sullivan King)
4.Osiris
5.The Last Elder
6.Cough Drop
7.End Of The World (feat. Dion Timmer and Donna Tella)
8.Back to Life (feat. Sarah de Warren)
9.Demisaur (feat. Kai Wachi)
10.Clockwork (feat. Kompany)
11.Encounter (feat. Dion Timmer)
12.Salvation (feat. Dion Timmer and Alexis Donn)
13.Run This
14.Plague Doctor
15.Temporary Blue (feat. Natalie Major)
16.Reborn
17.Crusher
I am not going to break down every single song on the album, because it is a long list and that would take forever for you to read. Something like this is best listened to in order to fully understand how amazing of an album Onyx really is.
I would however like to mention my favorite tracks. All of them are strong, but there are a few that hit so damn well for me that they are propelled to another level of fanaticism.
---
1. Decimate
This is a great way to kick off Onyx. Excision's albums are known to have quite the intro. The buildup for this one is gradual, but I promise once it finally drops you will be banging your head to the beat.
---
3. Our Fire (feat. Sullivan King)
If you enjoy some actual lyrics with your EDM, then Our Fire is what you need in your life. Sullivan King spends a solid two minutes serenading and screaming his way to the big drop. You really won't expect the song to switch up as it does and hit harder than you may be able to handle.
---
4. Osiris
Straight up, this is my favorite song on Onyx. You can tell from the electric guitar intro that this one is going to be nasty. It slows down to that perfect tempo and then surprises with some ancient sounds that will have you feeling like a cobra hypnotized by a snack charmer.
---
5. The Last Elder
Many Excision songs tell a story and often take a while to give you the best details. A couple of minutes in and this tune will surely have you wishing you were at the center of the darkest mosh pit to ever exist.
---
9. Demisaur (feat. Kai Wachi)
There is no way that I could not stop and talk about Demisaur. Excision and Kai Wachi make for a deadly duo. This is the perfect workout music and could fuel a fire in an instant.
---
10. Clockwork (feat. Kompany)
Kompany is one of my favorite EDM artists and the fact that he is featured on Onyx makes me so happy for him. Clockwork is an energetic and heavy-hitting experience that may leave you feeling as though you just survived a tornado. Tick tock tick tock.
---
17. Crusher
What a way to exit Onyx. Crusher shows the power that Excision and his army of electric bass possess. If a swarm of helicopters was to descend upon a legion of demons and shred them to pieces with nothing more than the sound of bass, then this would be what it sounded like.

Add this to your library 🔊
If you have any bit of love for EDM, then Onyx is a no-brainer for your favorite playlist. You may be like me and prefer the harder tracks, but there is something for just about everybody here. The songs featuring female vocalists will give you something a lot less heavy if that is what you seek. All in all, I'm very pleased with Onyx and am happy that this is how my music listening gets to start in 2022.
---
---
---

My NFTs: https://inji.com/@daltono/nfts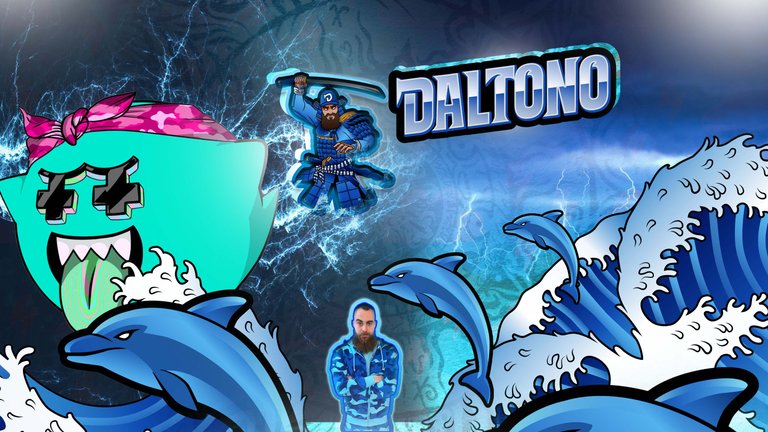 ---
---