Virtual Riot's Simulation Album Tour in Newport, KY was an absolute blast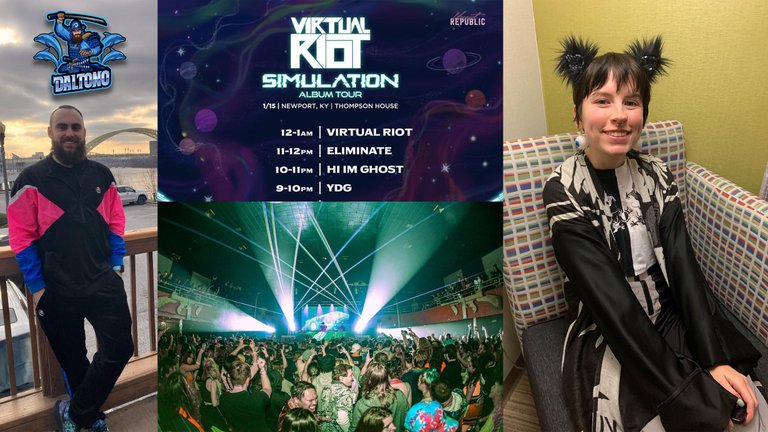 Finally back out on the road 🛣
Perhaps you say my previous post talking about how @flowerbaby and I were finally going to get to travel somewhere again. It had been since my birthday back in October since we last went out of town. It was long overdue and what better reason than another rave, like we went to on my birthday.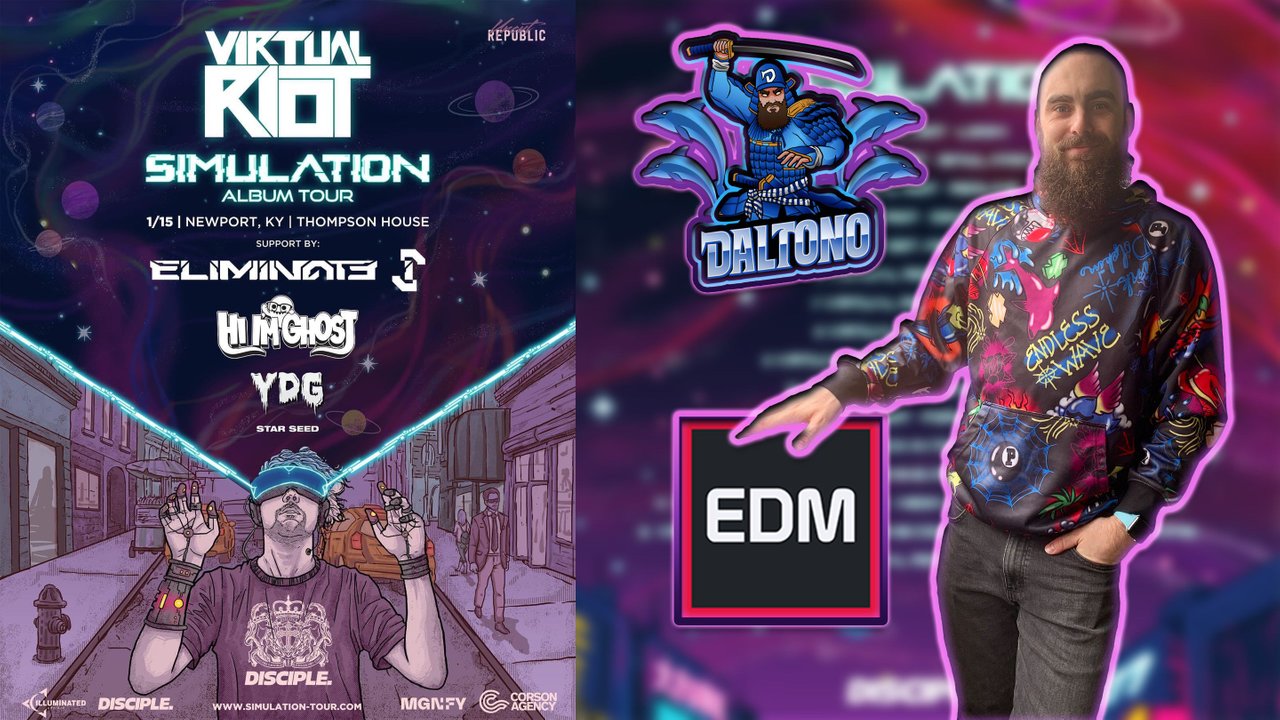 We were headed to the much-anticipated show in Newport, KY for Virtual Riot's Simulation Album Tour featuring support from Eliminate, Hi I'm Ghost, and YDG. Each of these artists is among some of my favorites in all of EDM, so this was a must-see event in my eyes. I ordered our two tickets the day that they went on sale way back on November 7, 2021. Getting them early saved us nearly 50% thanks to the early bird pricing. It was a grueling wait having to think about attending the show for over 2 months, but the time finally came to head out.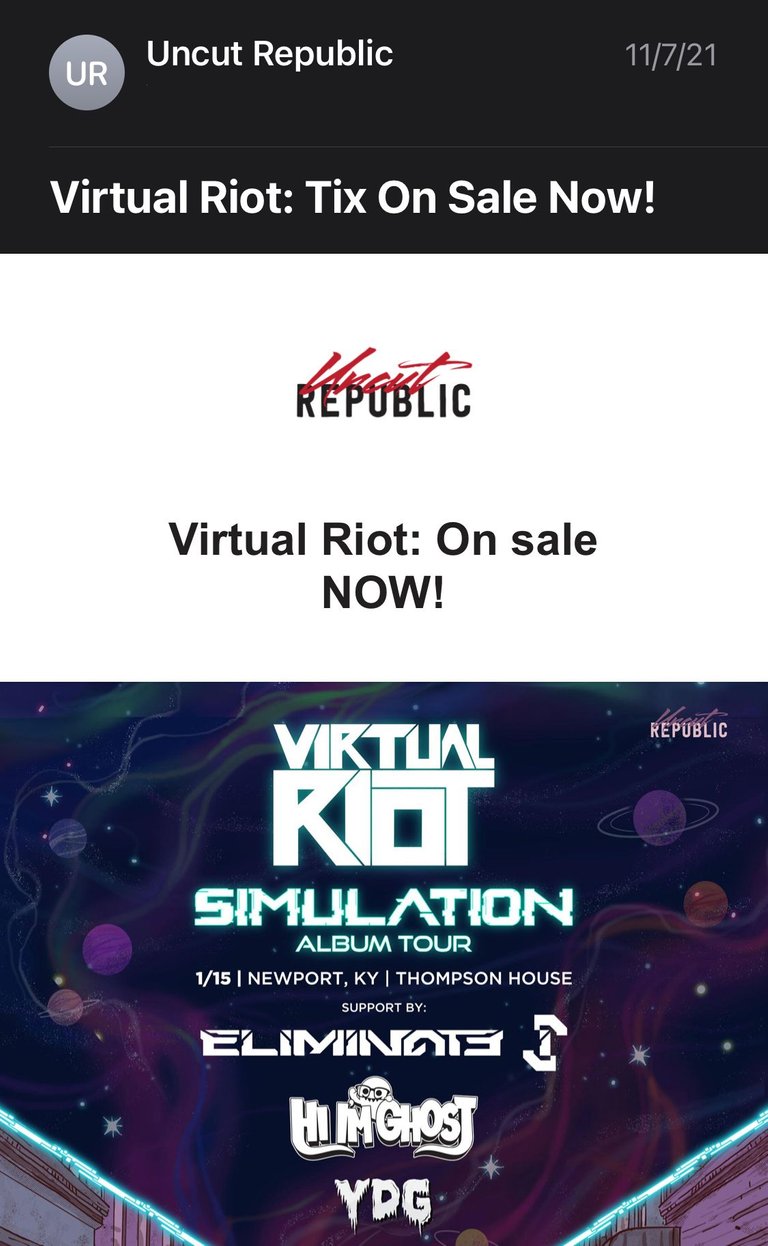 Newport, KY is across the river from Cincinnati, OH. I have been to this location several times before, but @flowerbaby had never visited. Google Maps told us that our trip would take a little over three hours to arrive. I aimed to get there just in time for our 3 PM check-in time.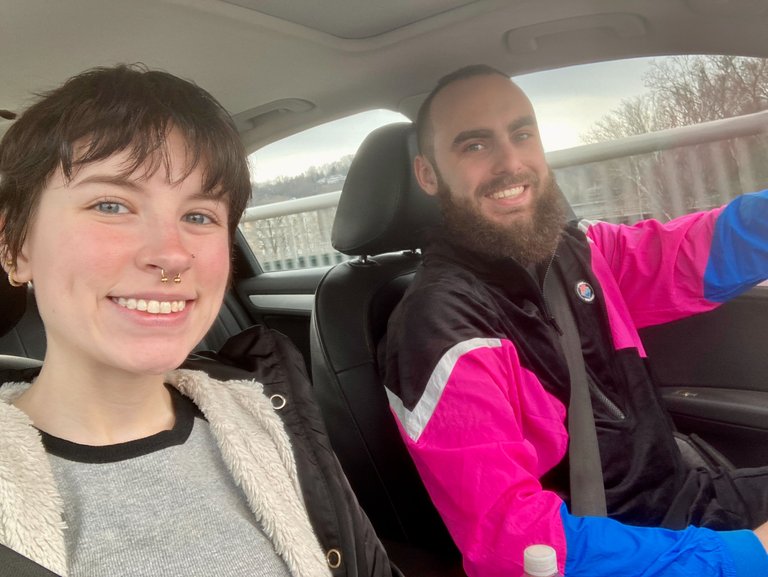 I didn't have much company during our travels. @flowerbaby was fast asleep by 12:28 and stayed like that for the majority of her ride. It must be nice to just get in a car and then magically wake up at your destination. It is fine with me, I enjoy driving anyways. I have never really been the type to be able to sleep while someone else is driving, trust issues I suppose. Lucky for her she was able to relax and take advantage of her new Razer Kraken Kitty headphones that she got for Christmas.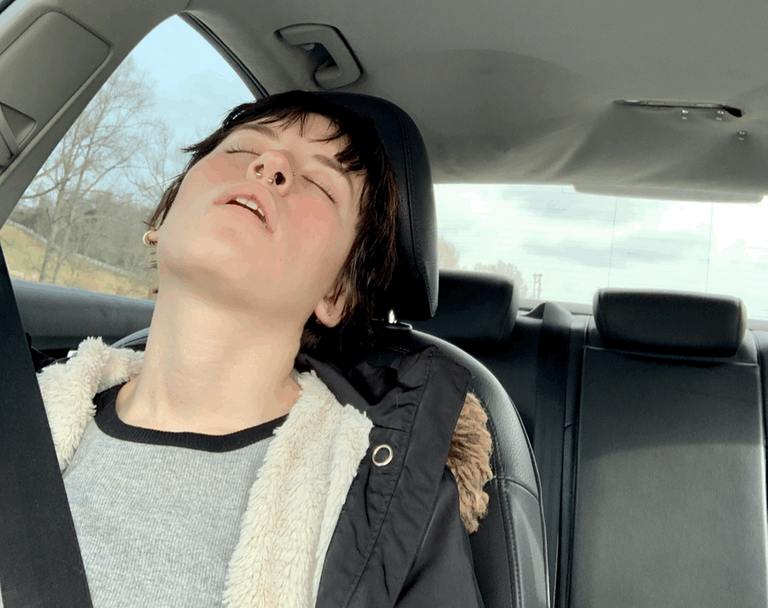 The route from where we live in WV to this part of KY/OH is such an enjoyable drive. There is little to no traffic, the roads are in great condition, I didn't see any cops, and the mix of straight stretches and curves was perfect. You can see from this photo just how desolate the path really is.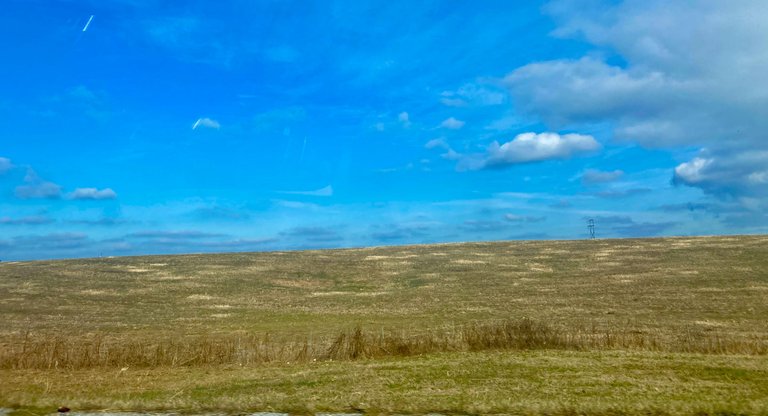 Of course with me driving, not only did we arrive on time but a few minutes early. Our room at Holiday Inn Express just happened to be ready when we got there too. I was able to secure a deep discount which allowed us to get an upgraded room for only $105. We were pretty impressed with the place. The only major bummer was that the pool room was freezing cold, which made swimming impossible. At least our bed was huge, the bathroom mirror was awesome, and we had a lot of cool furniture. The location was the main draw, we were only minutes from the venue at Thompson House.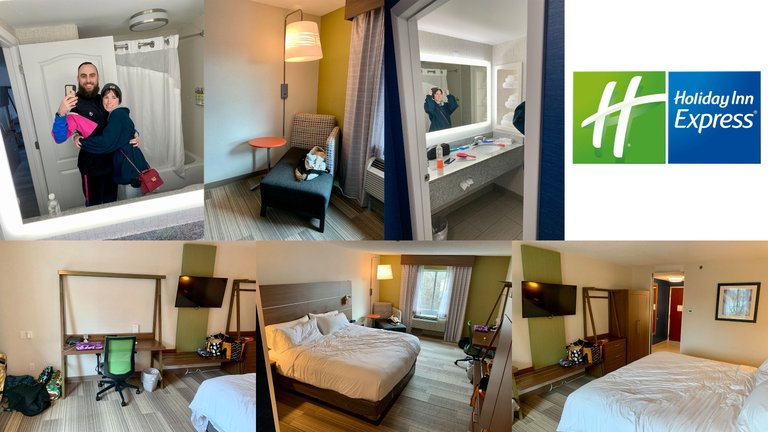 We were both starving, so I started looking online for a place for us to eat nearby. I found Bucked Mountain Grill and was pleased with what they had to offer. We left the hotel and realized that the restaurant was literally just across the street. Not only that, but the place was absolutely gorgeous.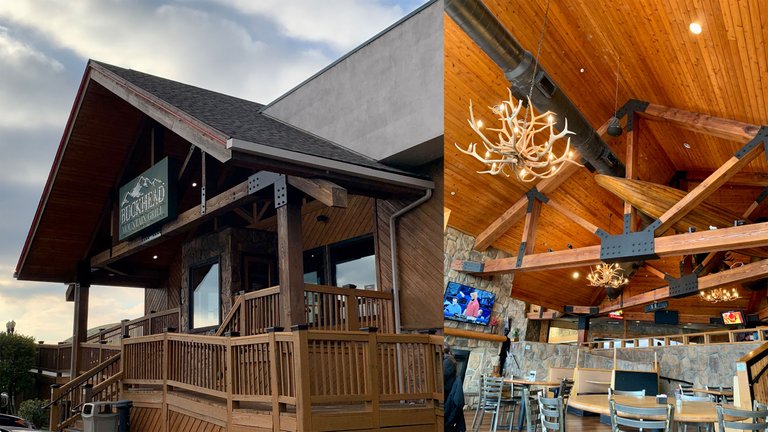 We were seated in a huge booth right next to a giant window that overlooked the river Ohio River and downtown Cincinnati. I was pretty hyped to have found such an awesome restaurant so quickly. I was quite impressed with Buckhead.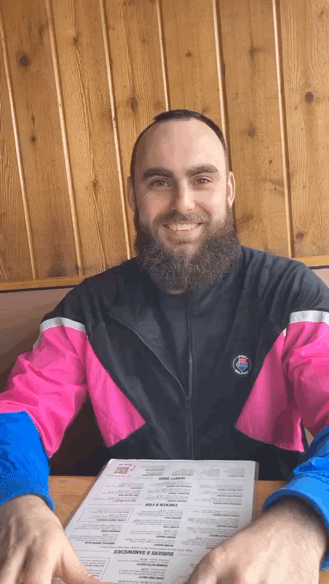 I saw @flowerbaby's eyes light up as soon as she noticed what we would be getting to look at while we were dining. She loved the view and it was probably the happiest I have seen her during a meal in a while, which made me quite satisfied. Feeling her excitement brings me tremendous joy.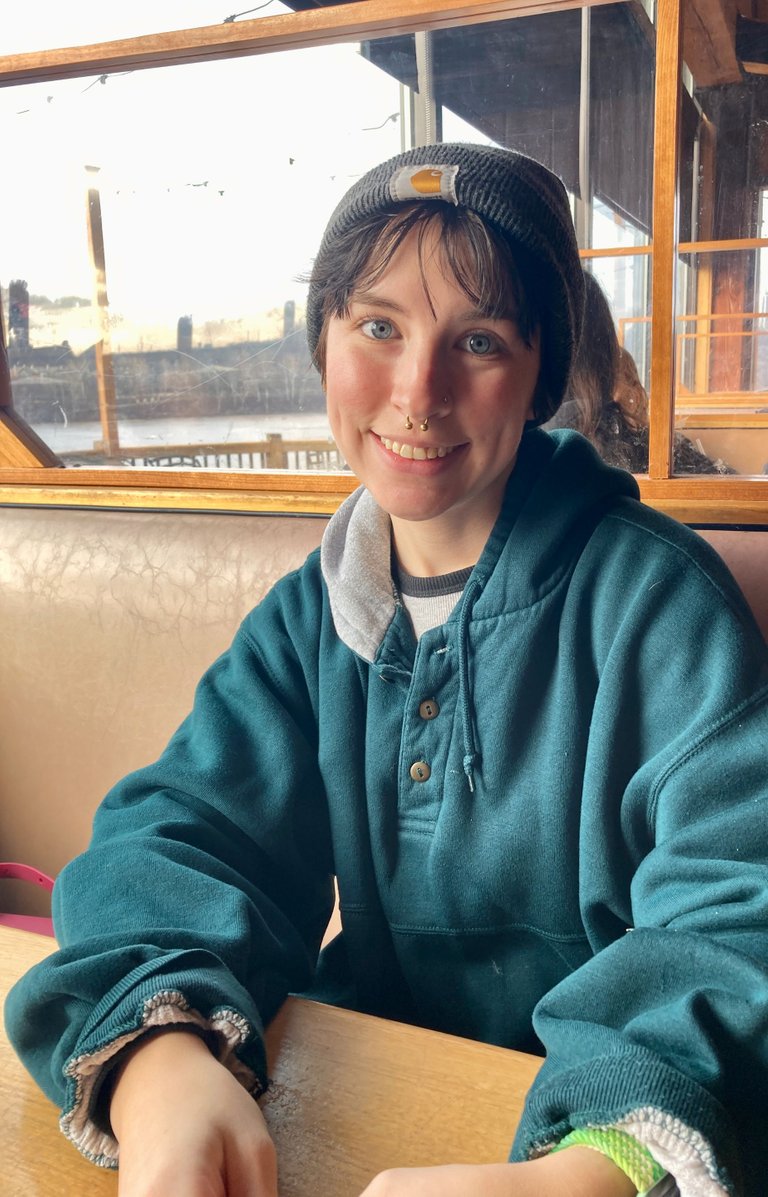 The food was just as good as the vibe of the restaurant. I love pineapple teriyaki, so I went with the Arapahoe Chicken. @flowerbaby ordered a similar dish called Smothered Chicken. We both cleaned our plates and were overly grateful for the awesome experience at Buckhead.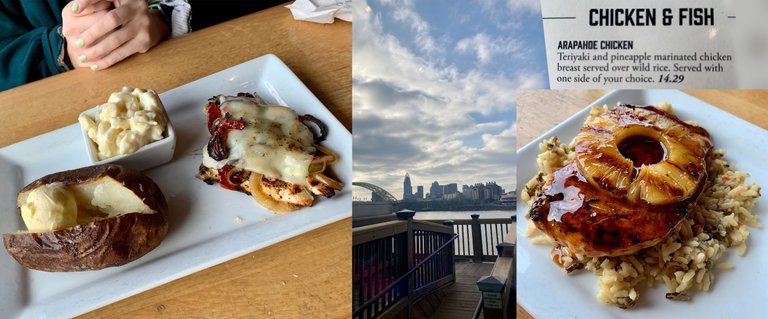 We snagged a few more photos with the city in the background just before we departed the restaurant. The place had a giant outdoor deck that surely stays busy during the warmer months. It was totally frigid while we were there, so we were not outside for longer than we had to be.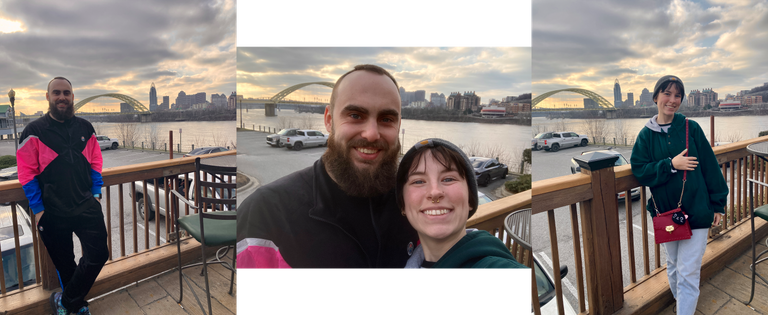 I am big on planning and making good use of my time. I knew that I wanted us to get to the rave no later than 9 PM. I didn't care much about the local talent starting the show, but YDG is a beast and I wasn't going to miss him. We had a few hours to kill before it was time to leave. We drove around and explored the area a little bit, but we didn't even venture over into downtown Cincinnati. @flowerbaby and I are very similar and don't require a lot to be satisfied. We were both pretty pissed about the pool being so damn cold. I was dying to go swimming and still am.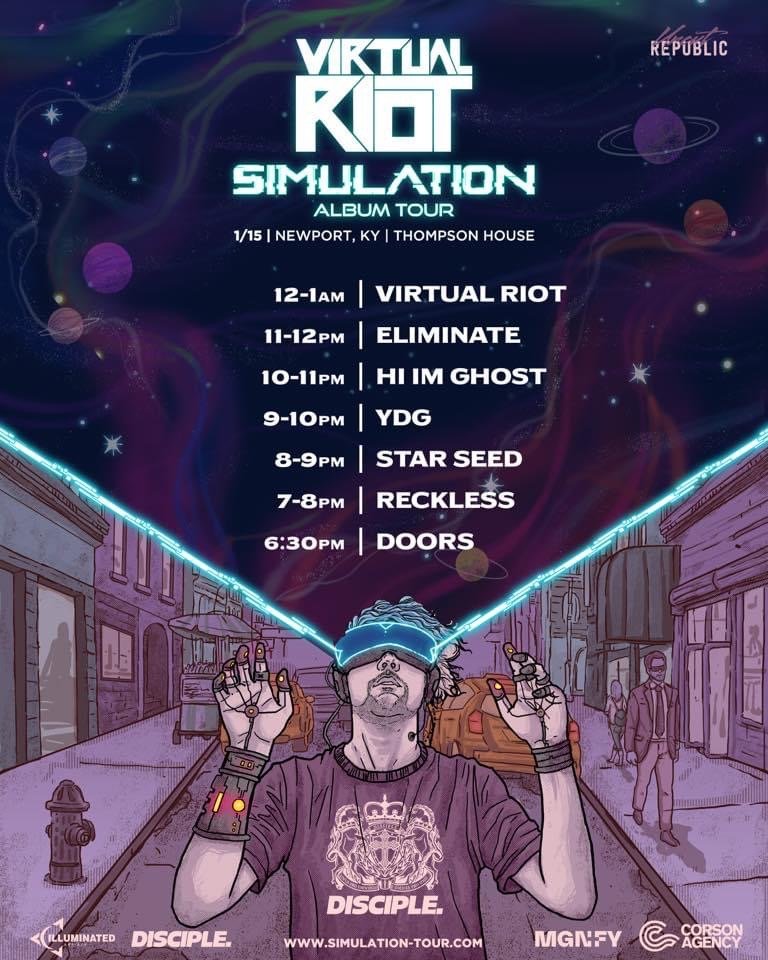 My girl cares a lot more about her rave outfits than I care about mine. I dress for comfort and style is only a secondary concern. I know that I'm going to be dancing a lot and sweating heavily. I am glad that she gets so into picking out a unique look for the night. I loved the fuzzy ears that she wore. I told her that she looked like some hot cyberpunk chick. She reminded me a lot of my female character from Cyberpunk 2077 thanks to those cool reflective pants she had on.

We both were ready to get out the door by 8:40. This left us plenty of time to drive down the street and find a place to park. Not drinking at events like this allows me to drive with no problem. It was below freezing and I was running around in a tank top. Not the brightest idea, but I refused to be hot at the show because I decided to wear a sweatshirt and I hate having to keep up with items while there. It was a painful sacrifice that was essential in my mind.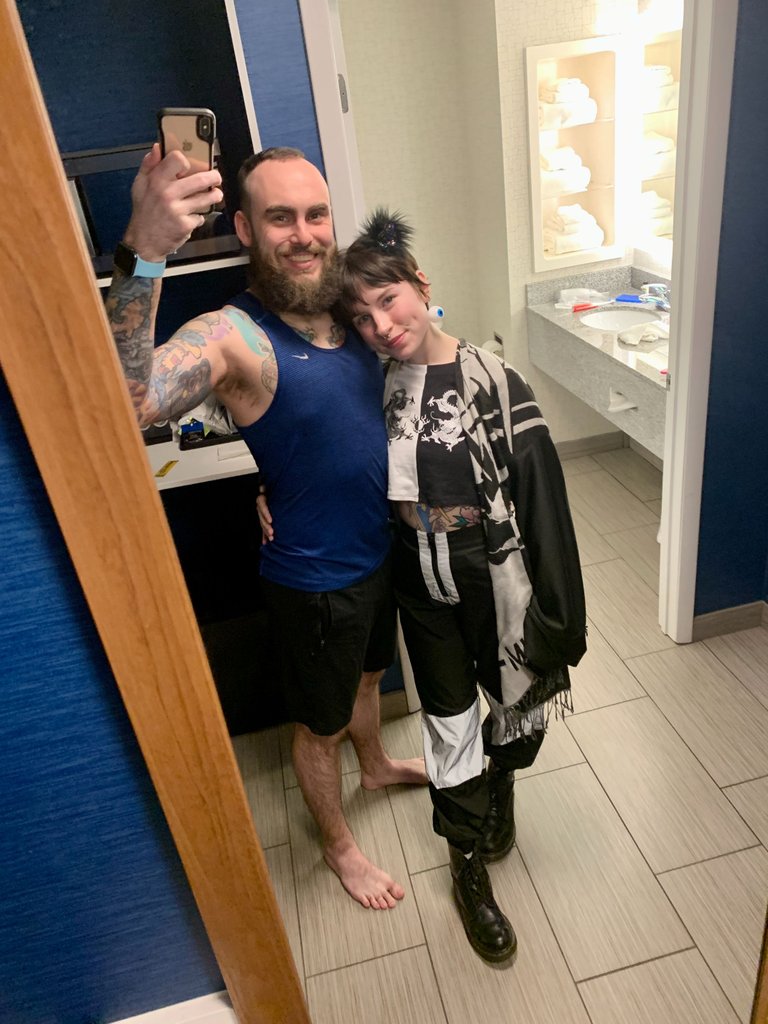 Virtual Riot's Simulation Album Tour was my second event at Thompson House in Newport. I love this place and it was packed with tons of people who share the same passion for EDM. We were able to stay upfront the entire time and have a great view of the stage with plenty of space to dance.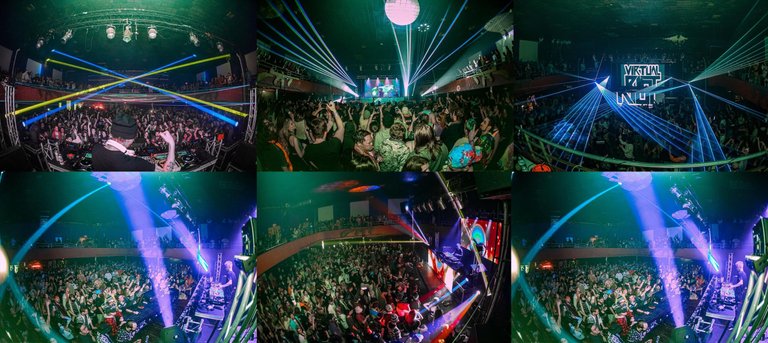 DJs always ask the crowd to do random things such as throw your hands up, middle fingers up, jump, or chant some random phrase. It is pretty silly, but there really isn't much else they can do up there while playing music, besides dance and act a fool. At one point @flowerbaby and I both threw up our middle fingers with the crowd since Hi I'm Ghost asked us to do so nicely.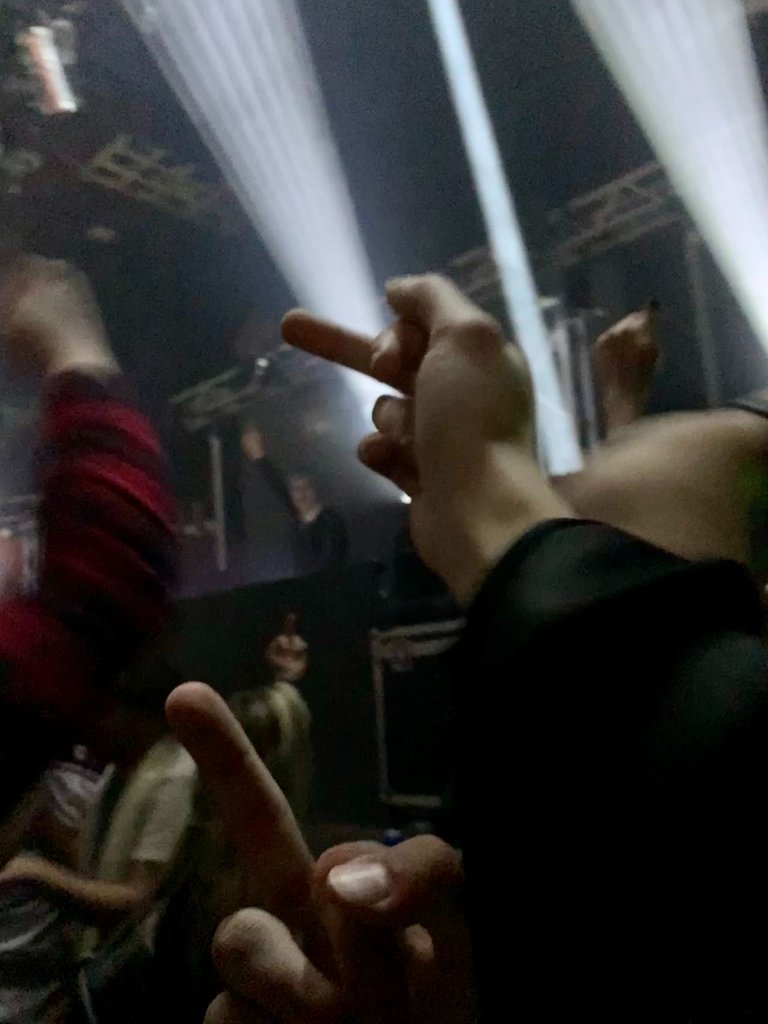 Hi I'm Ghost was probably our favorite performance of the night. This duo consists of Nathan and Tiago, but only Nathan was there. We don't know why, but he was plenty good so it was fine with us. YDG was up first, so I probably danced the most to his music since I had fresh legs. I often make the mistake of going too hard too soon and forgetting that I am in my late-20s now and not my early-20s anymore. I can feel a major difference and no longer can last all show. We watched a little bit of Eliminate but were out of the door by 11:30 PM. That means we totally missed the final act from Virtual Riot himself. I am not obsessed with these artists, I just enjoy their music. I was the one who decided we should dip out early and @flowerbaby was more than okay with that.
After we left the rave, I was able to refer to my Apple Watch for my fitness stats for the night. It wasn't my highest number ever, but still, nearly 1000 calories burned. Not bad from simple cardio and jumping around dancing like a crazy person. Part of me wishes I could watch myself dance and another part of me know that if I could I may wish to stop dancing forever due to how funny I must look.

We went to sleep in our giant king bed a little after midnight. We were planning to get up by 9 AM and make it downstairs to the included breakfast buffet. It wasn't fancy, but there were plenty of options and I definitely got full for our long drive home. As you may have guessed, @flowerbaby slept the entire ride yet again. She sure looks cozy in the passenger seat of my Audi.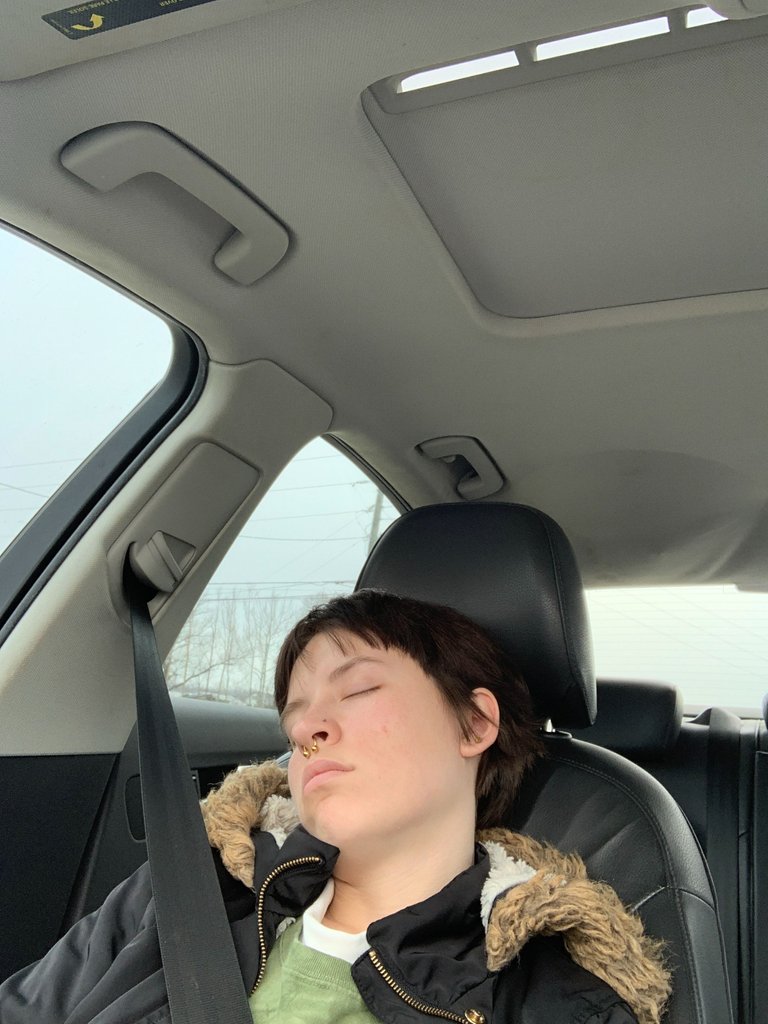 We left at 11 AM on Sunday since the forecast was calling for a giant snowstorm Sunday through Monday. It was my goal to get home before we ran into snow problems. We didn't have any issues with snow and arrived back in WV much quicker than we should have. The emptiness of the perfect roads allowed me to drive around 100 MPH pretty much the entire way. This cut off nearly an hour from how long it was supposed to take us to get home. All of this was for nothing since it didn't even start snowing until late Sunday night. At least we made it home safely.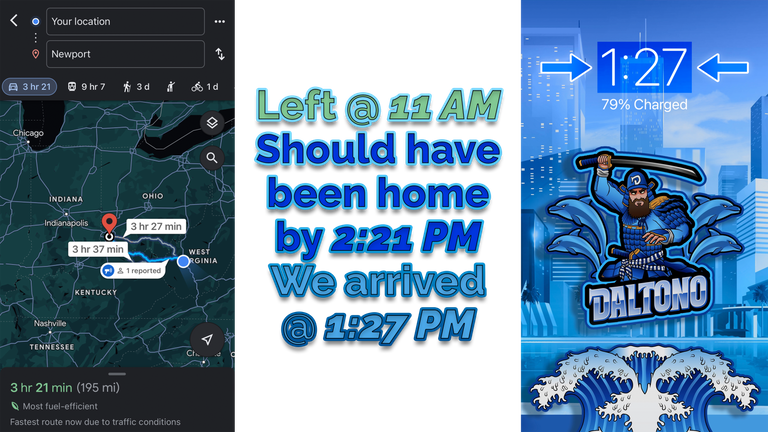 I am so happy that I have @flowerbaby to travel and do fun things like this with. She is a great partner, even if she always sleeps while I am driving long distances. We always have fun together and it sure as hell beats doing all of this stuff alone. I look forward to the next trip that we get to go on and I will certainly be sure to share what we get into here on my Hive blog. Thank you for reading about our experiences.
---
---
---

My NFTs: https://inji.com/@daltono/nfts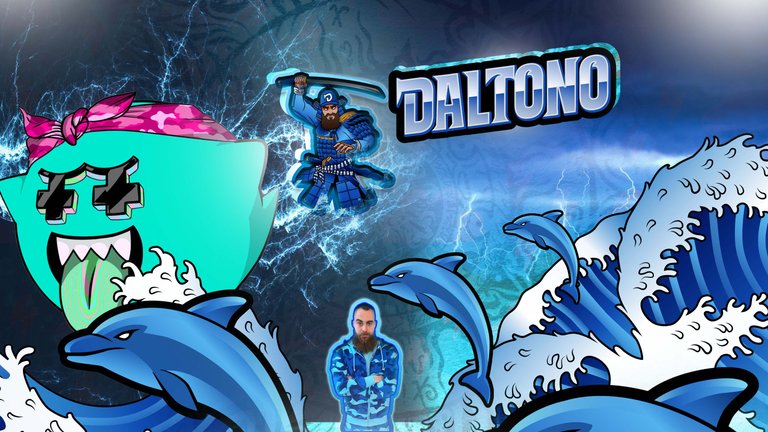 ---
---