Mi historia en HIVE | My HIVE story | Hi from Hive Contest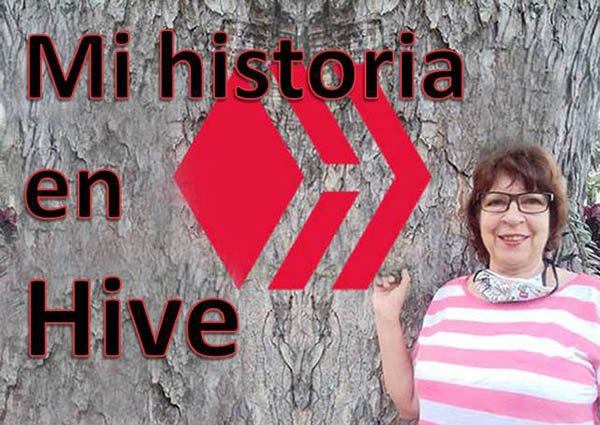 Mi historia en Hive es reciente, durante estos ocho meses he tenido una experiencia altamente gratificante, paso a paso se ha ido fortaleciendo llenando unos espacios que me producen mayor bienestar. Les cuento un poco.

Hace unos meses atrás me encontraba metida de lleno en dos proyecto personales: el primero consistía en dictar cursos online de talleres que he creado, una actividad que es parte de mi pasión proporcionándome gran satisfacción, sin embargo, me reporta pocos ingresos. La otra actividad que realizo es el escribir por encargo, me reporta mejores ingresos, sin embargo, es un trabajo que requiere de una gran dedicación no dejándome tiempo para más nada y con unos resultados que me dan poca satisfacción personal porque, dicha escritura, pertenece al otro.

Lo cierto es que cada día me sentía más alejada de lo que me gusta hacer, que es escribir de mis temas predilectos como son el crecimiento personal y profesional así como los relacionados con las experiencias cotidianas.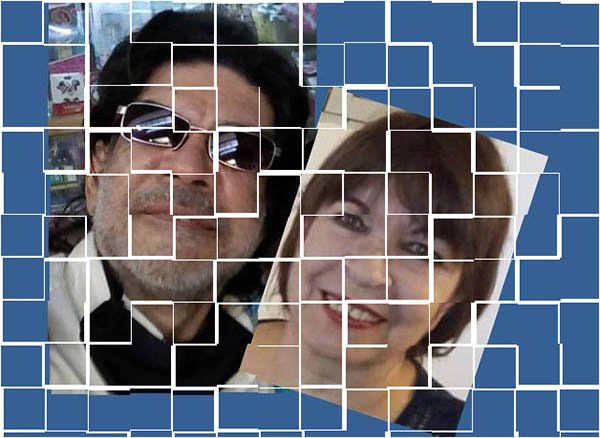 Otro aspecto muy importante es que la actividad no encontraba engranar con las actividades con mi pareja, @irvinc, no había tiempo para más nada y, hasta los temas de conversación que siempre han sido un punto de encuentro entre nosotros se hallaban dispersos, él hablaba de su acontecer diario en Hive, de gente, de actividades que a mí no me decían mucho y yo le hablaba de cómo resolver unos escritos de corte legal que, al no estar empapado del tema, era poca la ayuda que me podía aportar.

Todas estas razones me hicieron mirar hacia Hive como una oportunidad para cambiar ciertas dinámicas en mi vida, ya tenía experiencia porque había estado en la antigua cadena, así que me puse en modo: "manos a la obra".


Cortesía de Onda Positiva
Iniciarme fue muy grato, el reencuentro con viejas amistades, los saludos de bienvenida, las atenciones que me dispensaron como el invitarme al programa, Onda Positiva, dirigido por las dulces @ @marybellrg y @mafalda2018, realmente hicieron que me sintiera en casa, aportándome una buena dosis de motivación y entusiasmo.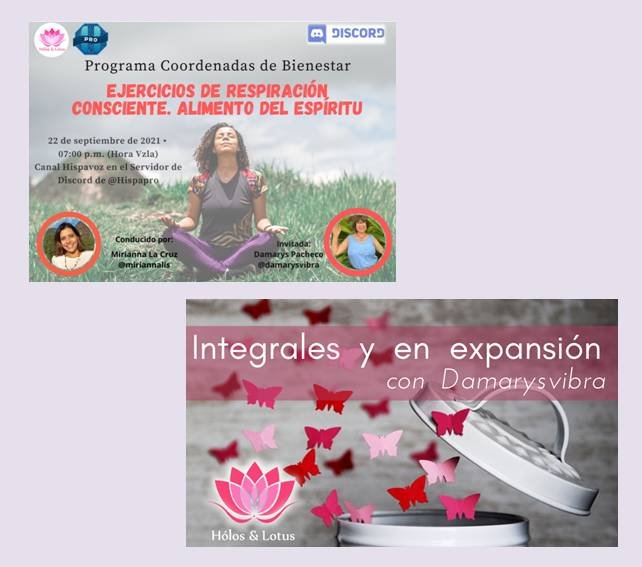 Cortesía de Coordenadas de Bienestar
Mi crecimiento en la plataforma ha sido cualitativamente hermoso y reconfortante durante este periodo de "trabajo" mi reputación se ha duplicado, paso a paso he ido aumentando mi interacción y conociendo personas amables, con gran vocación y compromiso tal es el caso de la amiga @miriannalis quien me contactó para invitarme a su programa Coordenadas de Bienestar, posteriormente me invitó a ser parte del grupo de columnista de la comunidad @holos-lotus y recientemente me hizo una propuesta interesante que me llena de entusiasmo porque encaja con lo que me apasiona, para ella y toda la comunidad, mi inmenso agradecimiento.

Todo ello ha contribuido a que mi motivación se acreciente y si le adicionamos el factor monetario forma un cuadro que pinta muy bien. Desde el primer momento diversas comunidades han apoyado mis escritos con votos que me reporta ganancias con las cuales voy subsanando mis requerimientos.

La primera meta que me propuse fue completar un dinero para adquirir una nueva computadora ya que la mía estaba echando broma cada vez con mayor frecuencia. ¡Qué gran alegría, al poco tiempo, ya era un hecho! Hoy disfruto de mí hacer sin estrés técnico, Jajaja.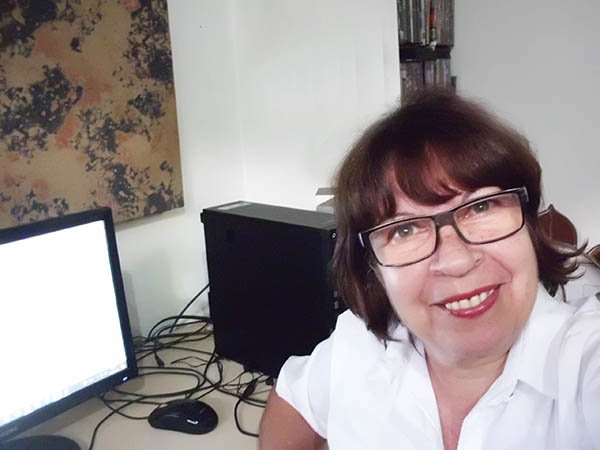 Para nadie es un secreto que la situación económica de los venezolano es ¿precaria? Y que se van acumulando cosas por hacer, entre ellas poner atención a tu salud, sobre todo cuando ya tienes algunos añitos, así que parte del dinero que he obtenido en Hive ha sido para hacerme un chequeo médico, ir al odontólogo y para ser sincera darnos unos cuantos gustos.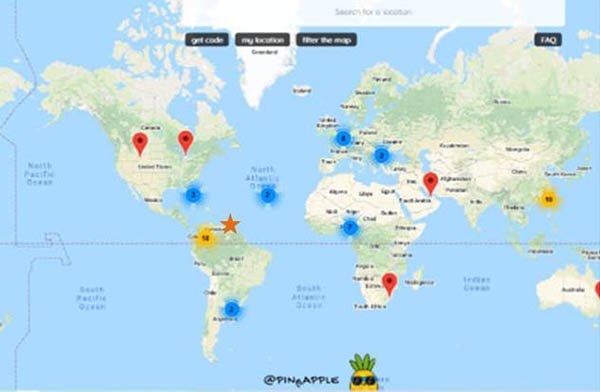 Cortesía de @livinguktaiwan
Cada día que pasa voy encontrando en esta gran colmena espacios para mi crecimiento y expansión de manera integral, incorporándome de forma más eficiente y activa en sus procesos porque Hive es una plataforma que ofrece oportunidades para todos, donde desarrollar nuestras inquietudes, deseos, propósitos y metas es posible, por lo que siento que mi historia en Hive será larga y positiva.

Con esta publicación hago mi entrada al concurso convocado por @livinguktaiwan. Agradezco al amigo @irvinc por la invitación.


In English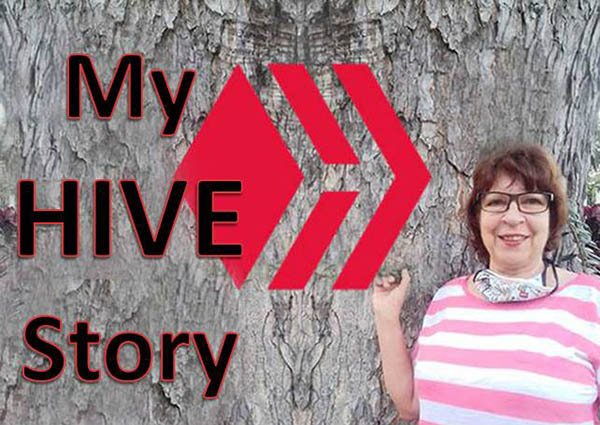 My story in Hive is recent, during these eight months I have had a highly rewarding experience, step by step it has been getting stronger, filling some spaces that produce me more well-being. Let me tell you a little bit.

A few months ago I was fully involved in two personal projects: the first one consisted in teaching online courses of workshops that I have created, an activity that is part of my passion giving me great satisfaction, however, it brings me little income. The other activity I do is writing on demand, it brings me better income, however, it is a job that requires a great dedication leaving me no time for anything else and with results that give me little personal satisfaction because such writing belongs to the other.

The truth is that every day I felt more and more distant from what I like to do, which is to write about my favorite topics such as personal and professional growth as well as those related to everyday experiences.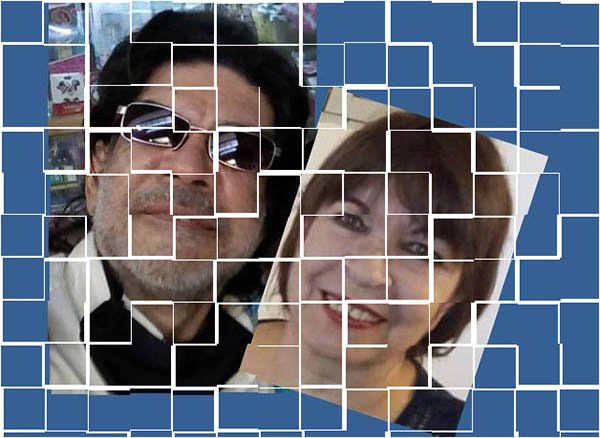 Another very important aspect is that the activity did not fit in with the activities with my partner., @irvinc, there was no time for anything else and even the topics of conversation that have always been a meeting point between us were scattered, he talked about his daily happenings in Hive, people, activities that did not tell me much and I talked about how to solve some legal writings that, not being steeped in the subject, was little help I could provide.

All these reasons made me look at Hive as an opportunity to change certain dynamics in my life, I already had experience because I had been in the old chain, so I got into "hands on" mode.


Cortesía de Onda Positiva
The reunion with old friends, the welcome greetings, the attentions that I was given such as inviting me to the program, Onda Positiva, directed by the sweet @marybellrg and @mafalda2018, really made me feel at home, giving me a good dose of motivation and enthusiasm.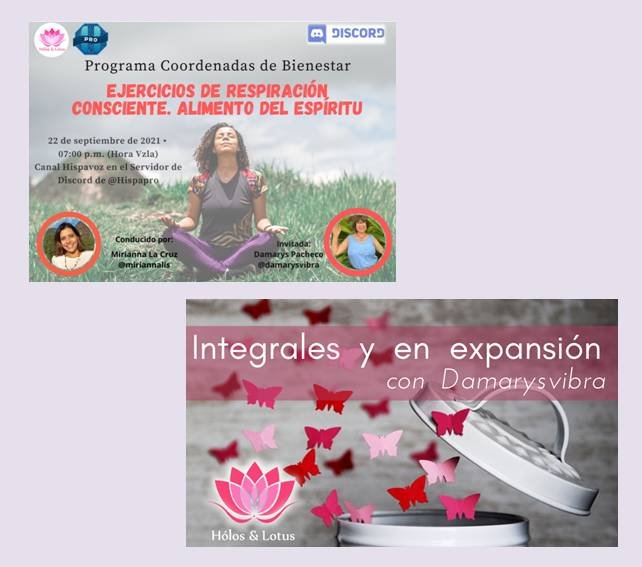 *Cortesía de Coordenadas de Bienestar *
My growth on the platform has been qualitatively beautiful and comforting during this period of "work" my reputation has doubled, step by step I have been increasing my interaction and meeting kind people, with great vocation and commitment such is the case of the friend @mirianalis who contacted me to invite me to her program Wellness Coordinates, later she invited me to be part of the group of columnist of the community @holos-lotus and recently she made me an interesting proposal that fills me with enthusiasm because it fits with what I am passionate about, for her and the whole community, my immense gratitude.

All this has contributed to increase my motivation and if we add the monetary factor it forms a picture that looks very good. From the very first moment, several communities have supported my writings with votes that bring me earnings with which I am making up for my requirements.

The first goal I set for myself was to complete some money to acquire a new computer, since mine was playing a joke more and more frequently. What a great joy, in a short time, it was already a fact! Today I enjoy doing without technical stress, hahaha.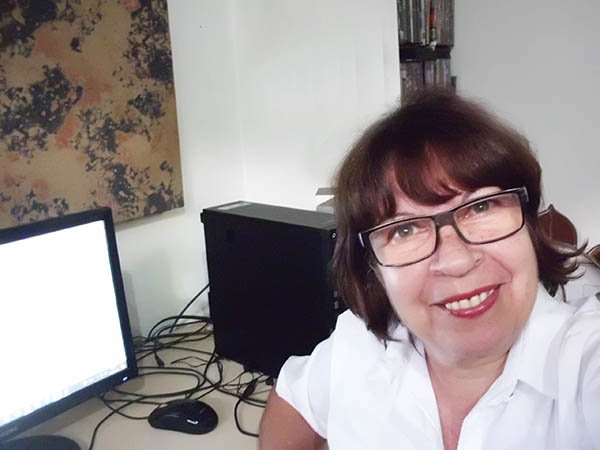 It is no secret that the economic situation of Venezuelans is precarious? And that things are accumulating to do, including paying attention to your health, especially when you are already a few years old, so part of the money I have obtained in Hive has been to get a medical checkup, go to the dentist and to be honest give us a few treats.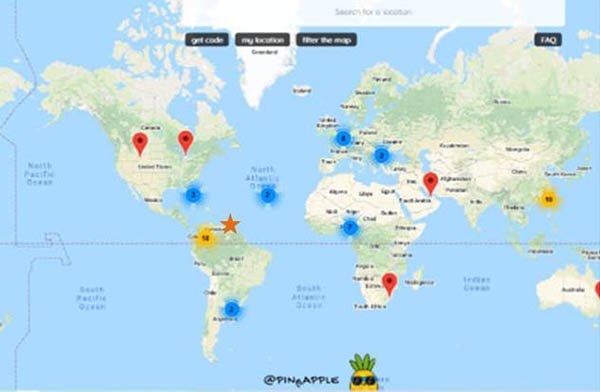 Cortesía de @livinguktaiwan
Every day that passes I am finding in this great hive spaces for my growth and expansion in an integral way, incorporating myself more efficiently and actively in their processes because Hive is a platform that offers opportunities for everyone, where to develop our concerns, desires, purposes and goals is possible, so I feel that my story in Hive will be long and positive.

With this post I make my entry to the contest called by @livinguktaiwan. Thanks to my friend @irvinc for the invitation.

My Pinmapple location

Translated with www.DeepL.com/Translator (free version)
Fuente de imágenes: Archivo personal





MIS REDES SOCIALES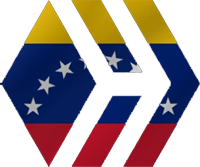 No te olvides de votar @cervantes como witness en esta página:
https:/wallet.hive.blog/~witnesses

Te invito a apoyar este proyecto como witnes y a formar parte de esta gran comunidad uniéndote a su Discord en el siguiente enlace:

---
---