Ladies of hive community contest # 109 edition/ my best instrument
Hello, my lovely and beautiful ladies on hive how are you doing today, hope you all are having a great and splendid time with your friends and family.
It's another beautiful day and blessed week as well that we have successfully moved into and am so super excited to be once again to share with us my amazing opinions about the options given by @ladiesofhive and so sit tight and read patiently till the end.
1️⃣ What is your favorite musical instrument and why? Do you know how to play it? If not, do you think there are limits to learning to play it?
Well talking about my most and favorite instrument is keyboard and the reason why I love keyboard is because of the sweet and emotional sounds or better still the sweet rhythms, Melody that comes out of the keyboard whenever it's been played in church.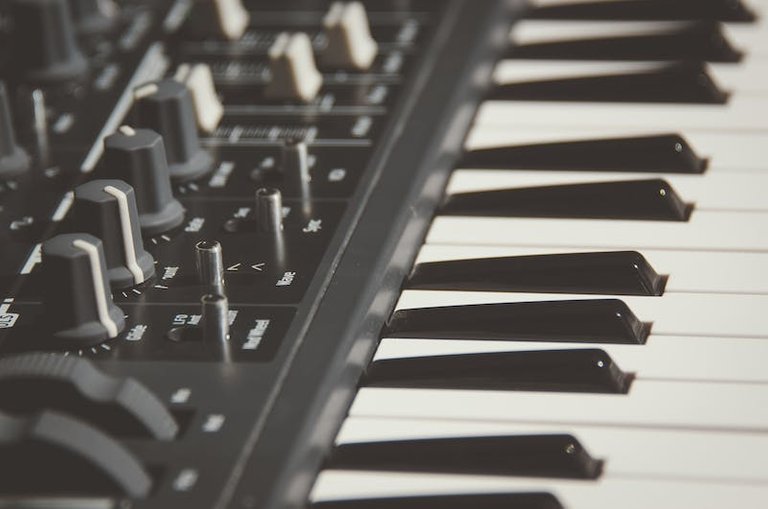 Source
Though I don't have it now in my home but I'm looking soon forward to have it so that I could I be able to teach my kids how to play because it really help a whole lot as score songs while serving as a chorister in church and Also knowing my sofa note.
Keyboard is just like an inspiration instrument or a backup either which gives you platform to perform on stage while I was still quite younger at my 19 to 20 years of age I tried going out to learn how to play keyboard but my mom was just like an obstacle for me and so suspicious overprotective in other not to have any of dating any guy alongside.
She just wanted me to go to school and then start working before I get married and all seriously I wasn't so comfortable with that it just like a prison for me some mother's are always like that but I was so excited I scaled through right now am but I have not finished yet my higher institution and haven't learnt the keyboard since then it's now I want to go over again to learn how to play the keyboard very well.
Thanks for reading my post it's your friend @damsel001 do have a nice day and splendid Sunday love you all so dearly.
---
---