The war in Ukraine has been a focus on the women and girls
Hello my lovely and beautiful friends on informationwar platform how are you doing today, I trust your day is going well and splendid as well.
It's another beautiful and amazing week we have all moved into and am so so super excited to be here once again to share with us briefly about an interesting news I saw this evening while scrolling through my phone.
The recent happenings in Ukraine has really been a focus on the women and girls which is so dangerous and not good at all it's been so hectic and scary as well no proper respect or mutual understanding between themselves or even a proper home to stay in other to have comfortability.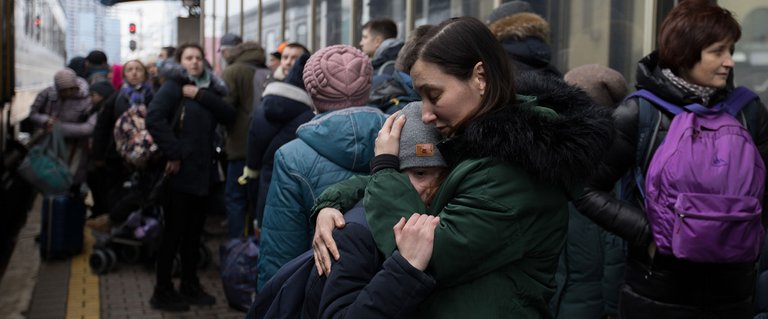 Source
Right now the war has severely impacted community security and the resilience of local communities as well especially on the women and girls which has brought about the lack of having access to so many social services including schools.
However, strained community resources have decided on increasing care burden of local women who are responsible in taking care of children, disabled and even elderly people as well.due to the crisis going on in Ukraine which has really cost so much loss and pain.
Honestly, there have to be a rightful proposal of decision making in other to prevent conflict, Crisis as to pursue peace and good standard of security both in Ukraine and beyond. Ukraine so I use to know Ukraine was once a peaceful country and I know soon it's going to come back again both in the neighboring villages.
https://www.unwomen.org/en/news-stories/in-focus/2022/03/in-focus-war-in-ukraine-is-a-crisis-for-women-and-girls
Not all women and girls can be able to bear different additional burdens that usually comes during the war period and so they must be represented in all of the decision making.
Thanks for stopping by my blog it's your friend @damsel001 do have a nice day and fun time too. Love you all so plenty plenty 💋😘🌹😘.
---
---