[ENG\SPN] Niagara Falls - Cataratas del Niágara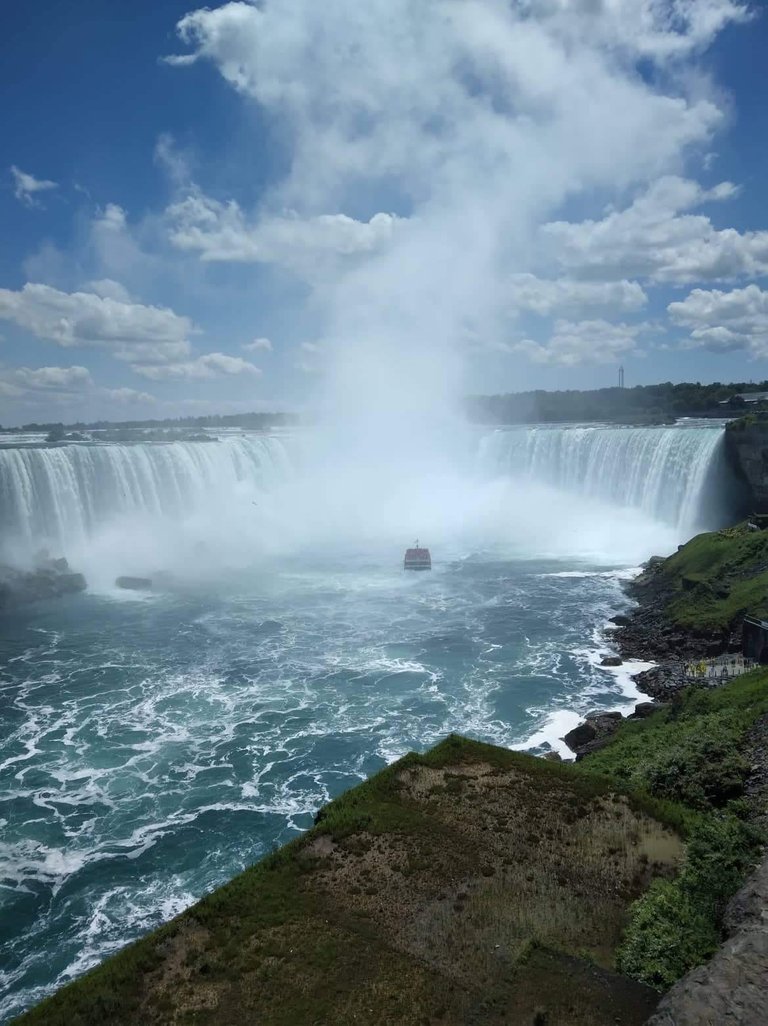 Hello to everyone in this community! Today I would like to take you to a majestic place that gave me chills. Niagara Falls is a group of three waterfalls (Horseshoe Falls, American Falls, and Bridal Veil Falls) located on the border between the United States and Canada, and between the twin cities of Niagara Falls in the United States and in Canada. Although there are about 500 waterfalls higher than Niagara Falls around the world, it is quite extensive. It is known for its stunning beauty but at the same time it is a valuable source of hydroelectric power. It is also a very famous and exciting tourist destination. At night, the waterfall also looks phenomenal. Illuminated with spotlights bathed in the most multi-colored tones. Tourists are offered a boat ride right to the foot of the waterfall. It is definitely a breathtaking experience. Another interesting part of your trip is that you are almost certain to see a rainbow while you are in the Canadian part of the falls.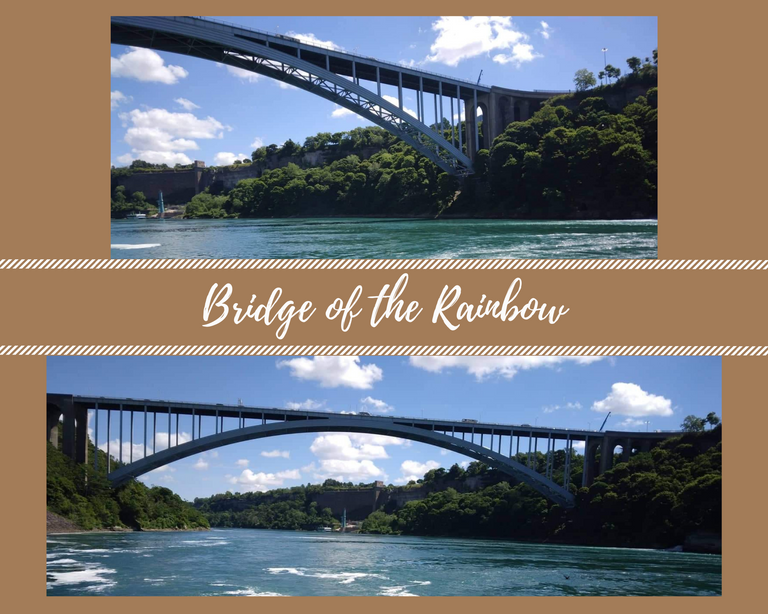 The so-called Rainbow Bridge was built in the area of the waterfall. It can be reached in different ways by car or on foot. Only trucks are not allowed. The Rainbow Bridge is an arch bridge across the Niagara River Gorge. The bridge acts as the border between the United States and Canada. Before this bridge, there was another bridge, the Honeymoon Bridge. But it collapsed on January 27, 1938, due to ice jamming the river. And so urgently in May 1940 construction began on the Rainbow Axis, which was completed and opened in November 1941.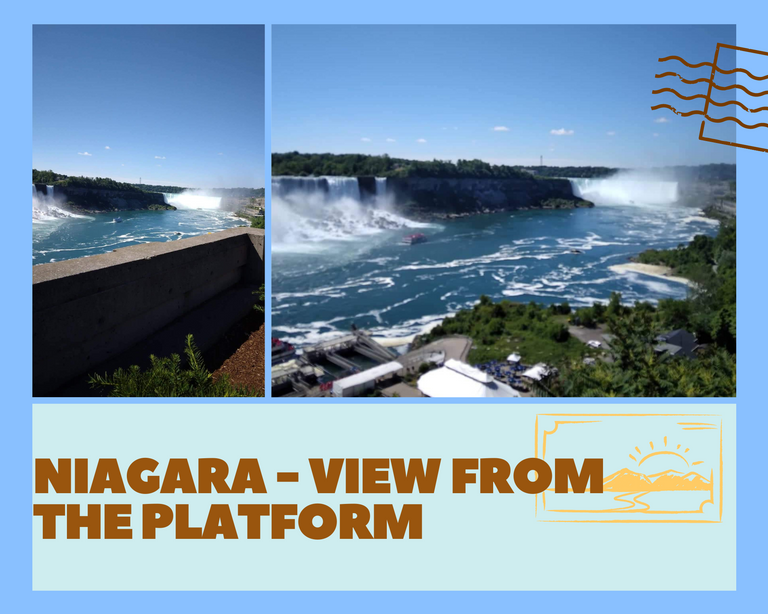 I hope I have aroused your curiosity about this natural phenomenon. Whether you choose a boat ride or decide to take a helicopter ride over Niagara which is probably an expensive treat you won't go wrong. Many visitors also decide to observe it from one of the many platforms built around the attractive landmark.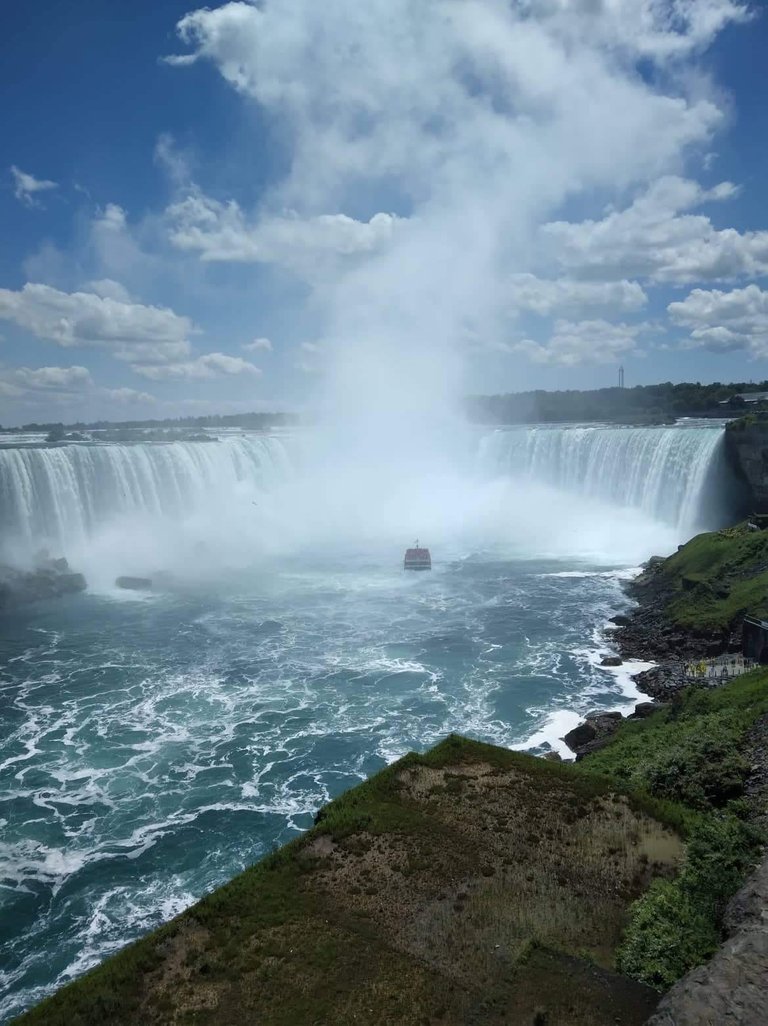 ¡Hola a todos en esta comunidad! Hoy me gustaría llevaros a un lugar majestuoso que me produjo escalofríos. Las cataratas del Niágara son un grupo de tres cascadas (Horseshoe Falls, American Falls y Bridal Veil Falls) situadas en la frontera entre Estados Unidos y Canadá, y entre las ciudades gemelas de las cataratas del Niágara en Estados Unidos y en Canadá. Aunque hay unas 500 cascadas más altas que las cataratas del Niágara en todo el mundo, es bastante extensa. Es conocido por su impresionante belleza, pero al mismo tiempo es una valiosa fuente de energía hidroeléctrica. También es un destino turístico muy famoso y emocionante. Por la noche, la cascada también tiene un aspecto fenomenal. Iluminado por focos bañados en los tonos más multicolores. Se ofrece a los turistas un paseo en barco hasta el pie de la cascada. Es, sin duda, una experiencia impresionante. Otra parte interesante de su viaje es que es casi seguro que verá un arco iris mientras esté en la parte canadiense de las cataratas.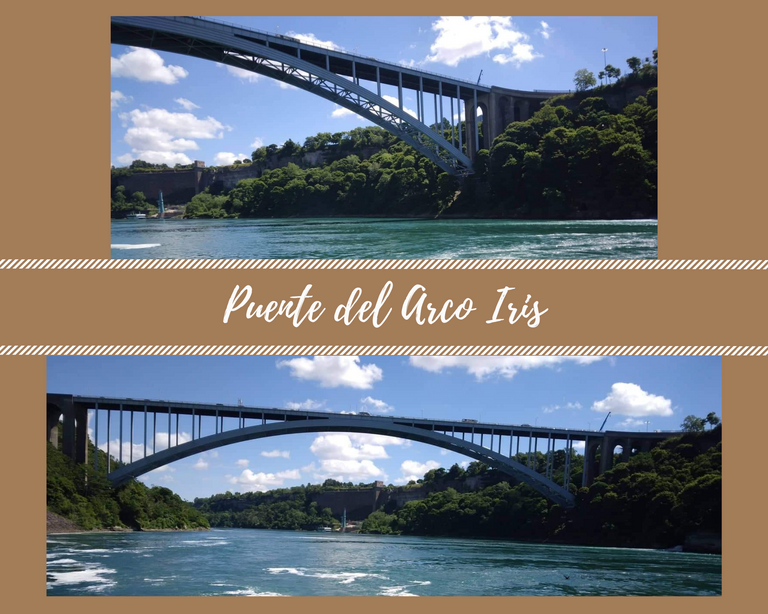 En la zona de la cascada se construyó el llamado Puente del Arco Iris. Se puede llegar de diferentes maneras en coche o a pie. Sólo se permite el uso de camiones. El Rainbow Bridge es un puente en arco que cruza la garganta del río Niágara. El puente hace de frontera entre Estados Unidos y Canadá. Antes de este puente, había otro, el Puente de la Luna de Miel. Pero se derrumbó el 27 de enero de 1938, debido a que el hielo atascó el río. Así, en mayo de 1940 se inició urgentemente la construcción del Eje Arco Iris, que se terminó e inauguró en noviembre de 1941.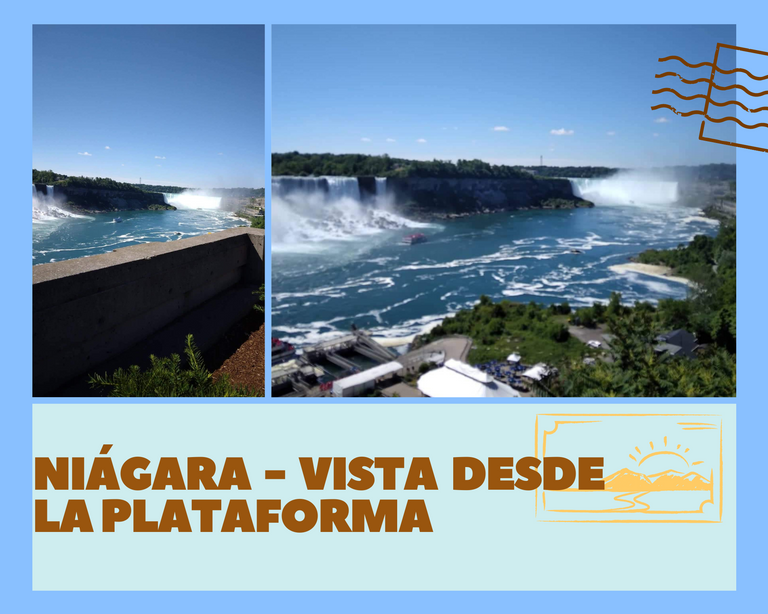 Espero haber despertado su curiosidad por este fenómeno natural. Tanto si opta por un paseo en barco como si decide dar un paseo en helicóptero sobre el Niágara, que probablemente sea un capricho caro, no se equivocará. Muchos visitantes también deciden observarlo desde una de las muchas plataformas construidas alrededor del atractivo hito.

---
---