[ENG\SPN] The Freedom Monument "Shipka" - Monumento a la Libertad de Shipka
Hello to everyone in this community. Today I would like to show you one of the most famous landmarks in Bulgaria. "Shipka is the monument of freedom of Bulgaria. It is a majestic sculpture erected on the occasion of the liberation of Bulgaria from Ottoman rule. It was built to commemorate the feat of those who died for freedom during the epic battles on Mount Shipka which were a critical point for the outcome of the Russo-Turkish Liberation War.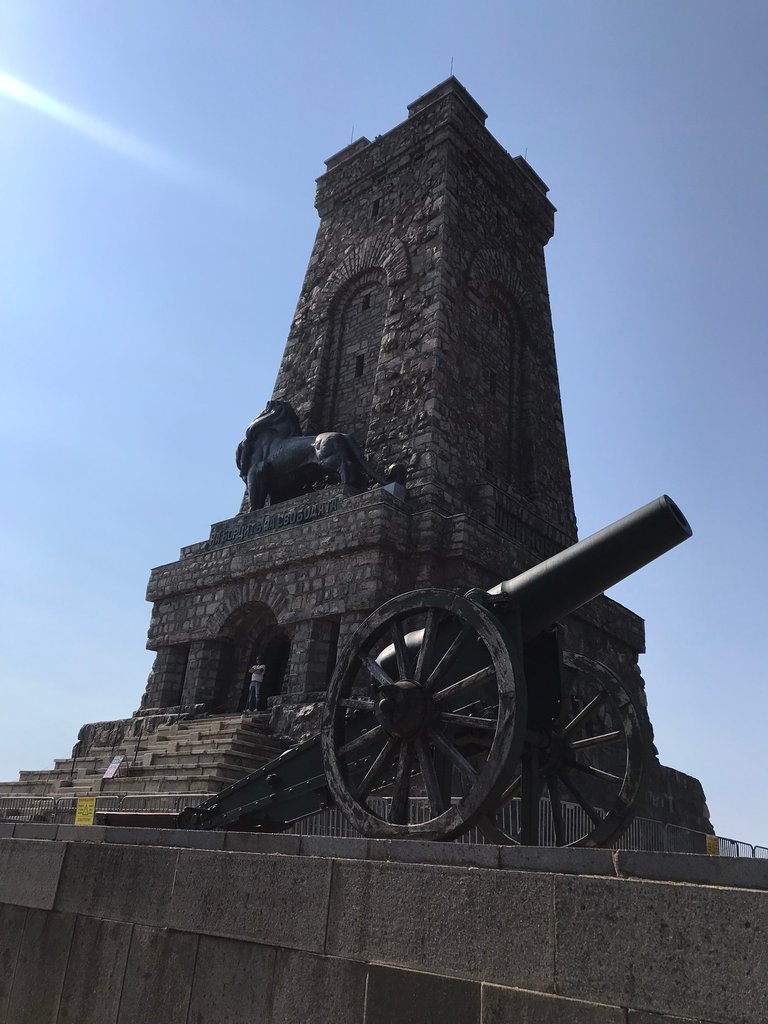 A series of fierce battles took place in 1877 between the army of Suleiman Pasha and the Russian troops along with them and Bulgarian volunteers. The battles were fought in the Shipka Pass where the Russian-Bulgarian soldiers took positions on the steepest peaks of St. Nicholas, Shipka and Eagle's Nest. The terrain is difficult to access and is a great obstruction for the Turkish troops, but the numerical superiority is crushing. Both sides suffered huge losses in these battles. When the Russo-Bulgarian soldiers ran out of ammunition and shells, they began to throw all sorts of objects: stones, cannons, chests at the climbing Turks. Towards the end, when all available objects ran out, they started throwing the corpses of their killed comrades. Even the bodies of the slain soldiers manage to knock their enemies towards the precipice. Although the Russian-Bulgarian soldiers pay a bloody price they manage to push the enemy offensive to the end. Finally protected, Shipka played the role of a "gate" through which the Russian troops passed into Thrace and from there headed to Constantinople, thus capitulating the Ottoman Empire. This is the most emblematic circumstance for which this battle is famous.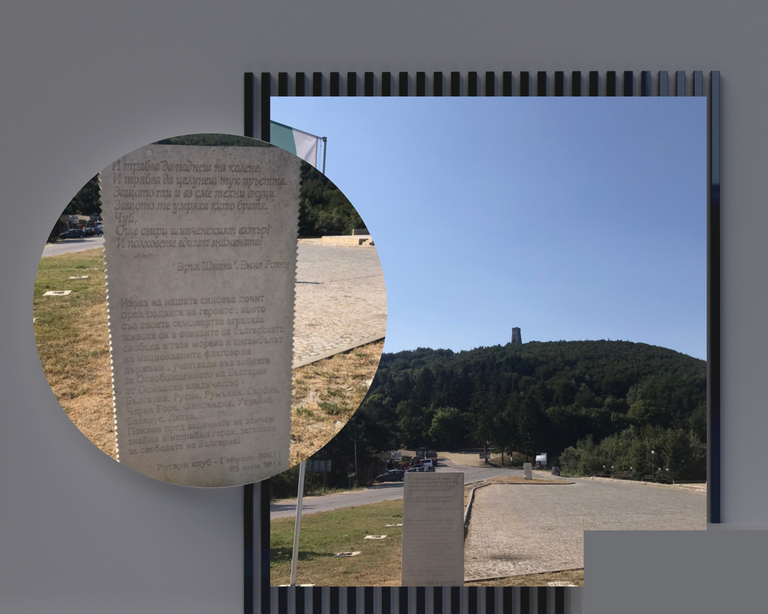 Above the entrance to the monument stands a brass lion and on each of the other sides are inscribed the places of the major battles - Shipka, Stara Zagora, Sheinovo.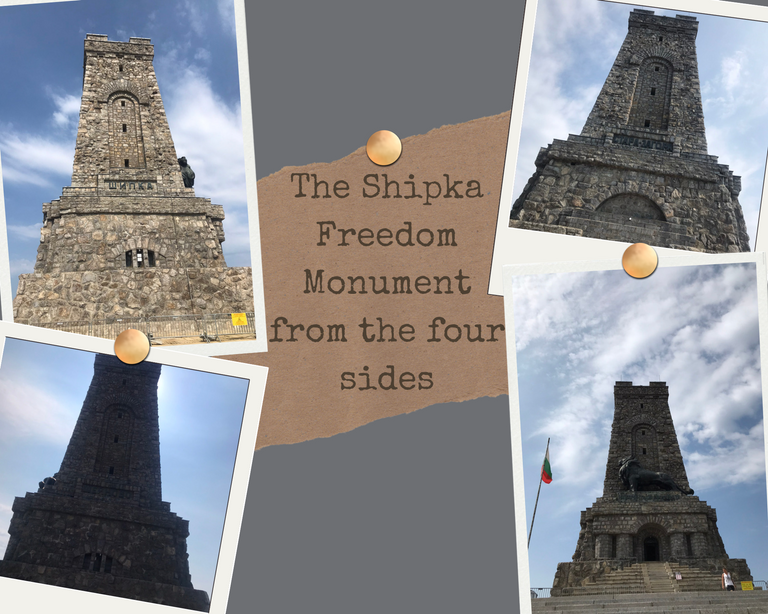 You can literally climb the monument. There are stone stairs that lead up to the monument but they are exactly 894.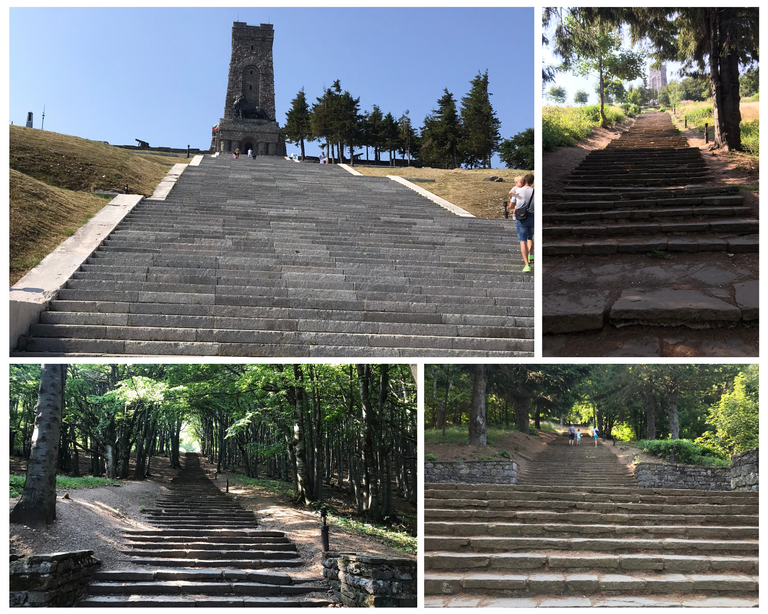 On the ground floor stands a large marble sarcophagus, which contains the remains of the bones of Russian soldiers and Bulgarian volunteers. Above it there are another 6 floors of exhibition halls.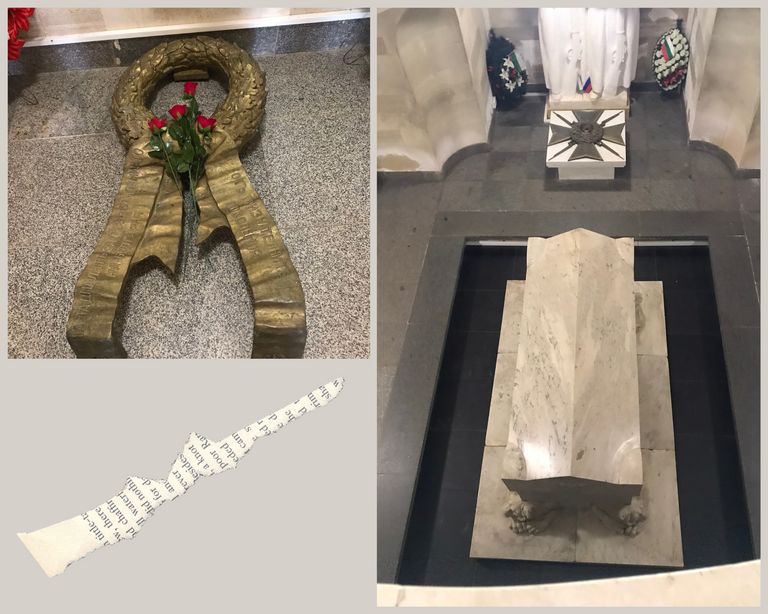 At the top of the monument is a fascinating panoramic view.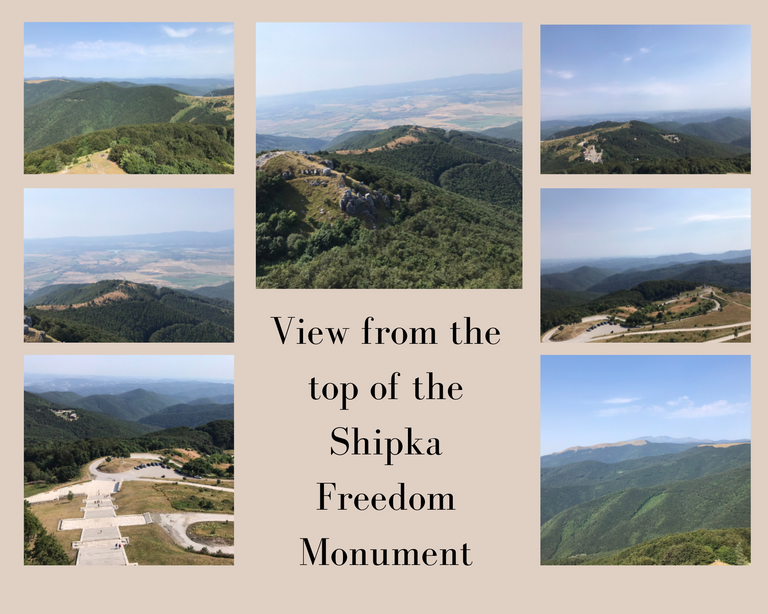 Every year on March 3, thousands of Bulgarians from all over Bulgaria flock there to celebrate the anniversary of the liberation.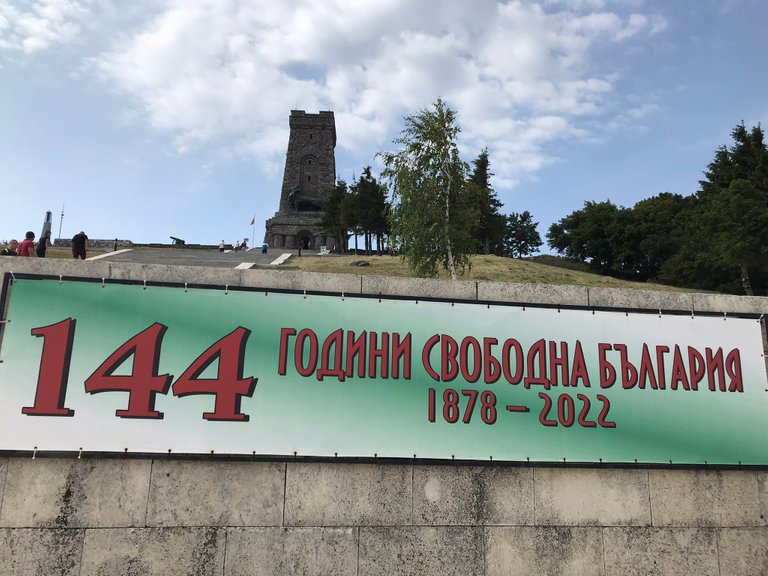 Hola a todos en esta comunidad. Hoy me gustaría mostrarles uno de los lugares más famosos de Bulgaria. "Shipka es el monumento a la libertad de Bulgaria. Es una majestuosa escultura erigida con motivo de la liberación de Bulgaria del dominio otomano. Se construyó para conmemorar la hazaña de los que murieron por la libertad durante las épicas batallas del monte Shipka, que fueron un punto crítico para el resultado de la Guerra de Liberación Ruso-Turca.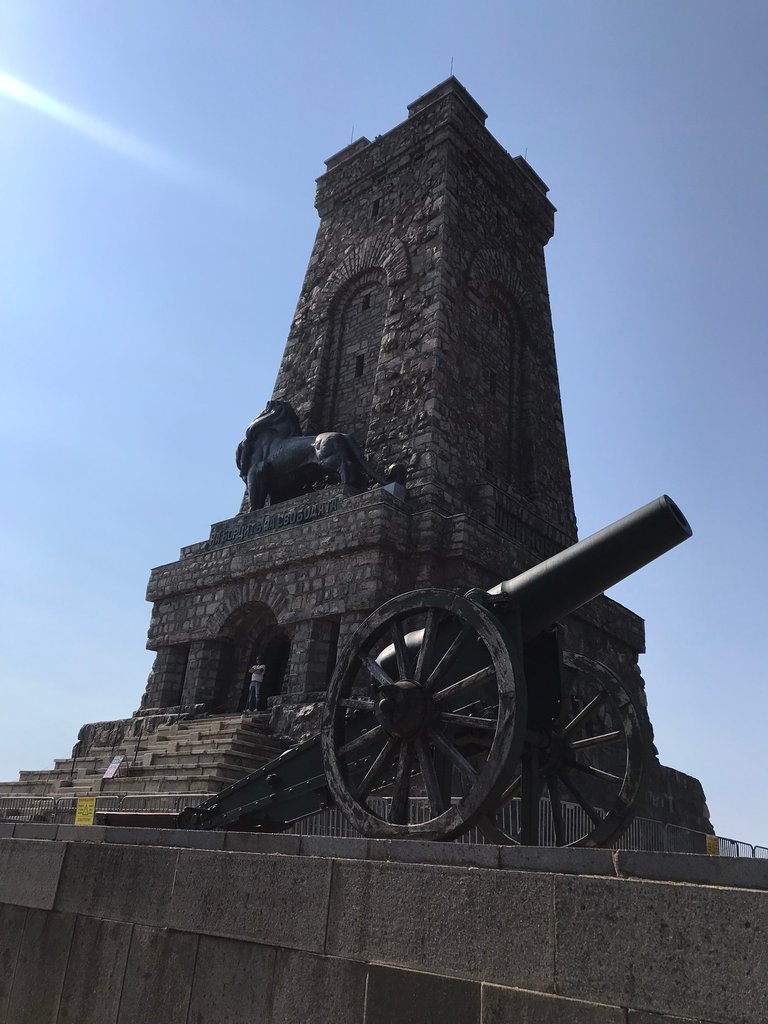 En 1877 se produjeron una serie de feroces batallas entre el ejército de Suleiman Pasha y las tropas rusas junto con ellos y los voluntarios búlgaros. Las batallas se libraron en el paso de Shipka, donde los soldados ruso-búlgaros tomaron posiciones en los picos más escarpados de San Nicolás, Shipka y Nido de Águila. El terreno es de difícil acceso y supone un gran obstáculo para las tropas turcas, pero la superioridad numérica es aplastante. Ambos bandos sufrieron enormes pérdidas en estas batallas. Cuando los soldados ruso-búlgaros se quedaron sin municiones y proyectiles, comenzaron a lanzar todo tipo de objetos: piedras, cañones, cofres a los turcos que subían. Hacia el final, cuando se agotaron todos los objetos disponibles, comenzaron a arrojar los cadáveres de sus compañeros muertos. Incluso los cuerpos de los soldados asesinados consiguen lanzar a sus enemigos hacia el precipicio. Aunque los soldados ruso-búlgaros pagan un precio sangriento, consiguen empujar la ofensiva enemiga hasta el final. Finalmente protegida, Shipka desempeñó el papel de "puerta" por la que las tropas rusas pasaron a Tracia y desde allí se dirigieron a Constantinopla, capitulando así el Imperio Otomano. Esta es la circunstancia más emblemática por la que es famosa esta batalla.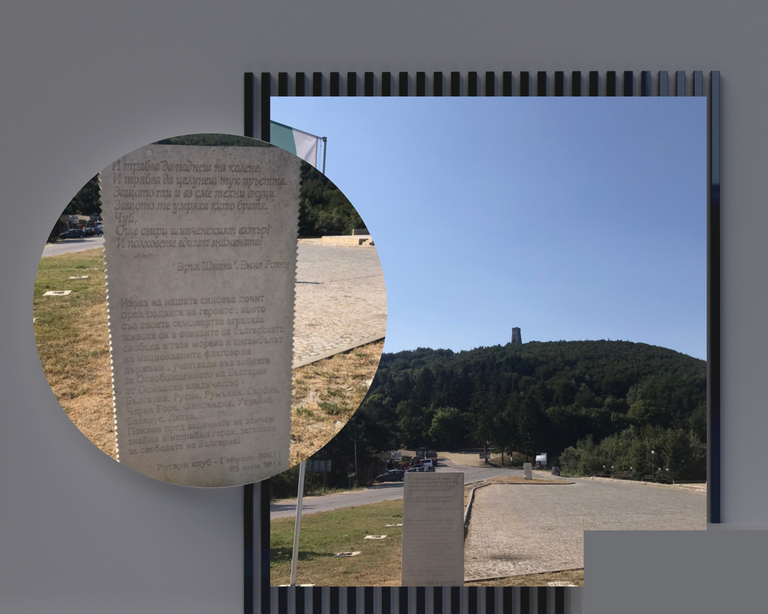 Sobre la entrada del monumento se encuentra un león de bronce y en cada uno de los otros lados están inscritos los lugares de las principales batallas: Shipka, Stara Zagora, Sheinovo.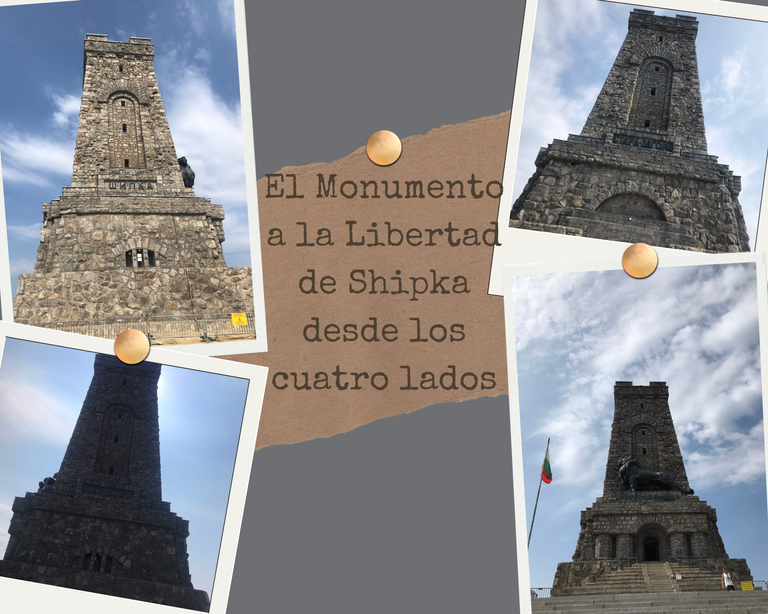 Se puede escalar literalmente el monumento. Hay unas escaleras de piedra que suben al monumento, pero son exactamente 894.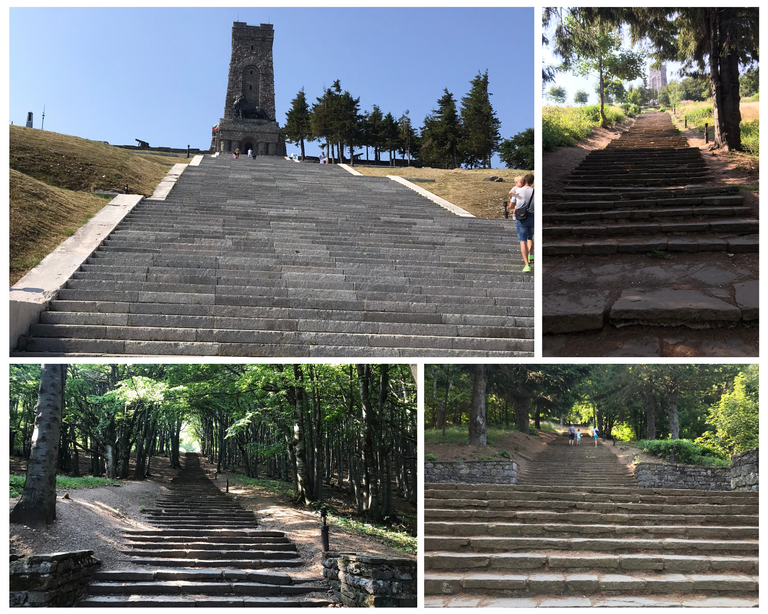 En la planta baja se encuentra un gran sarcófago de mármol que contiene los restos óseos de soldados rusos y voluntarios búlgaros. Encima hay otras 6 plantas de salas de exposiciones.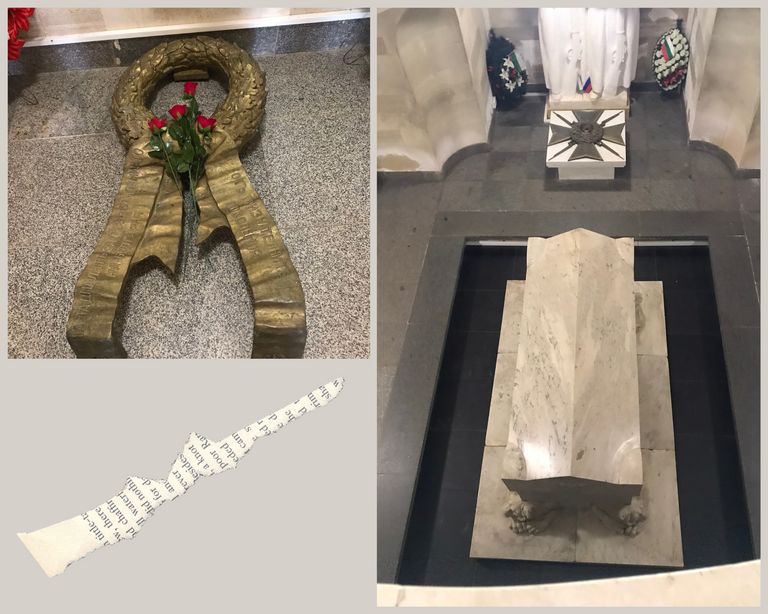 En la cima del monumento se puede disfrutar de una maravillosa vista panorámica.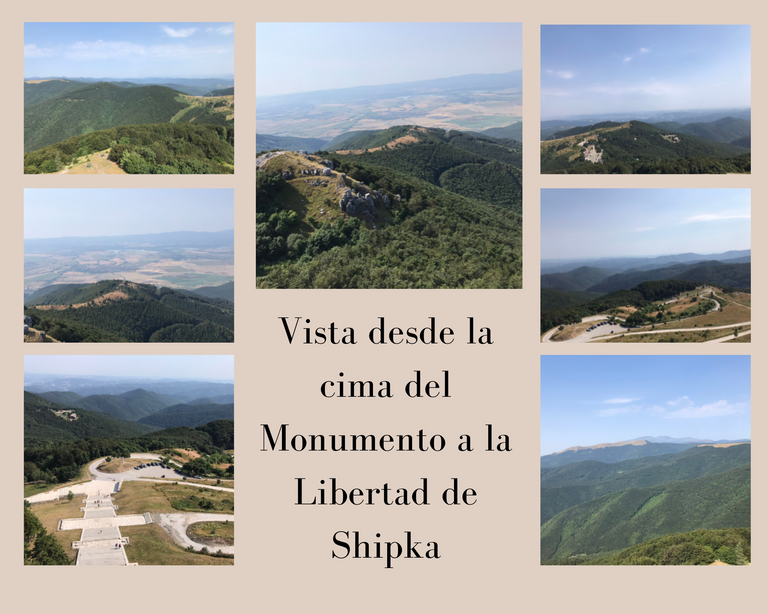 Cada año, el 3 de marzo, miles de búlgaros de toda Bulgaria acuden allí para celebrar el aniversario de la liberación.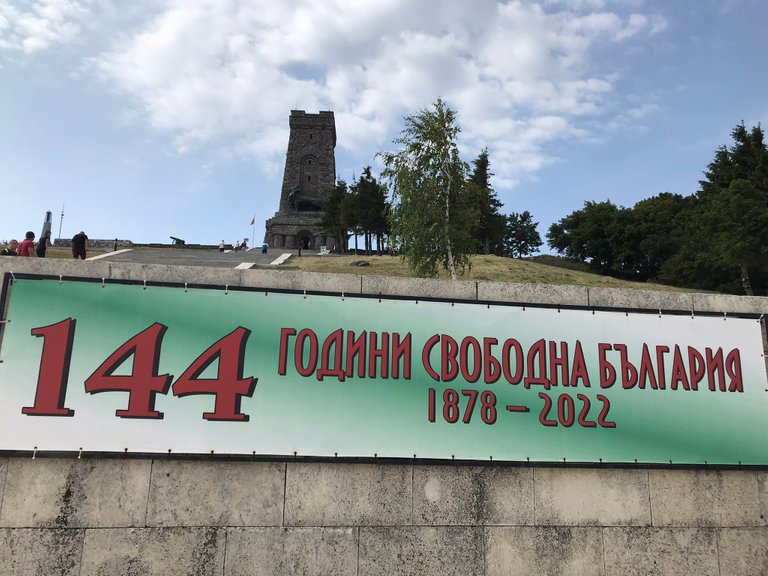 ---
---