[SPN\ENG] Pudín casero esponjoso - Fluffy homemade pudding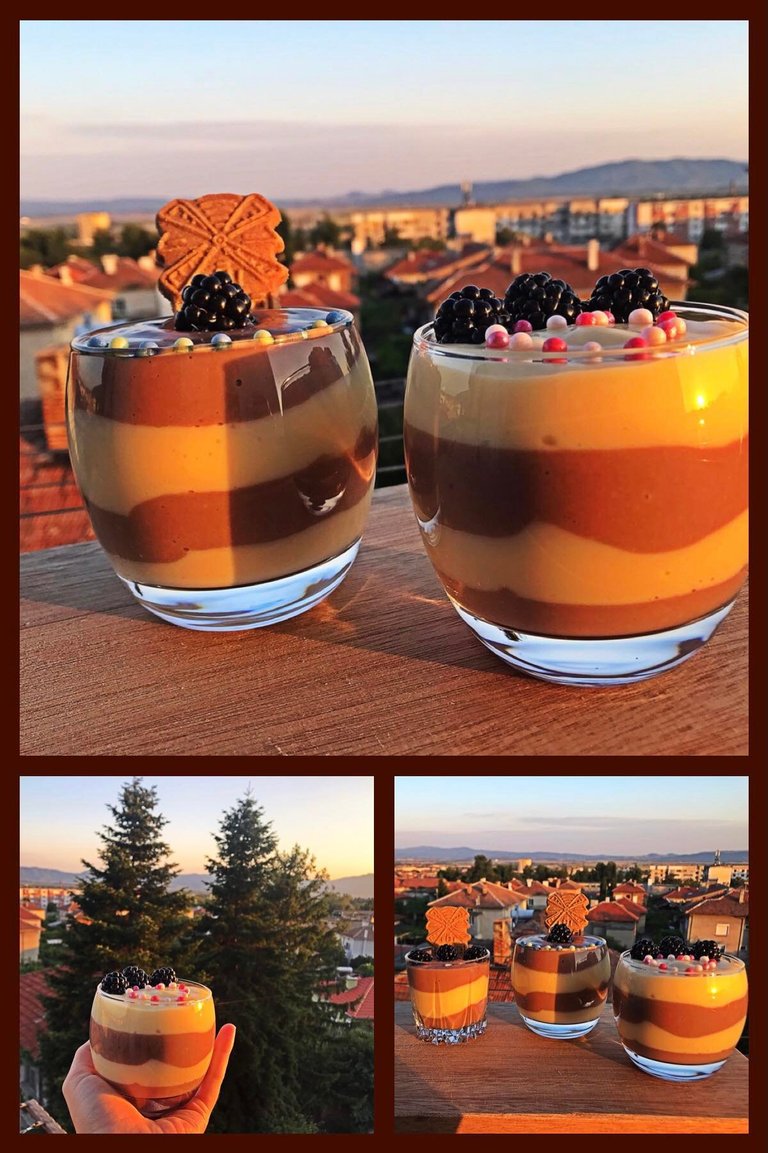 ¡Hola a todos en esta comunidad! Esta tarde, mientras estaba allí, quería algo dulce. Aquí en Bulgaria hace bastante calor y quería hacer algo ligero y dulce. Tenía un litro de leche de vaca casera en la nevera. Quería que fuera algo rápido y con ingredientes que tuviera a mano. ¿Qué mejor que el pudín casero? ¿Y te gusta el pudín? Es un pecado comprar pudines semiacabados, en polvo o ya hechos en la tienda. Al fin y al cabo, no llevan leche, huevos ni nata de verdad. Aquí tienes una idea de cómo hacer un esponjoso pudin casero para toda la familia.
Productos necesarios:
1 litro de leche de vaca casera (también puede ser de la tienda)
2 yemas de huevo
2 cucharadas de harina blanca
3 cucharadas de maicena
8 cucharadas de azúcar
2 cucharadas de cacao
2 ml de extracto líquido de vainilla
100 ml de crema animal
fruta, galletas o cualquier otra decoración que tengas (yo usé moras)

Para empezar, mezclar la harina, la maicena y el azúcar. Usar un batidor de alambre siempre me funciona.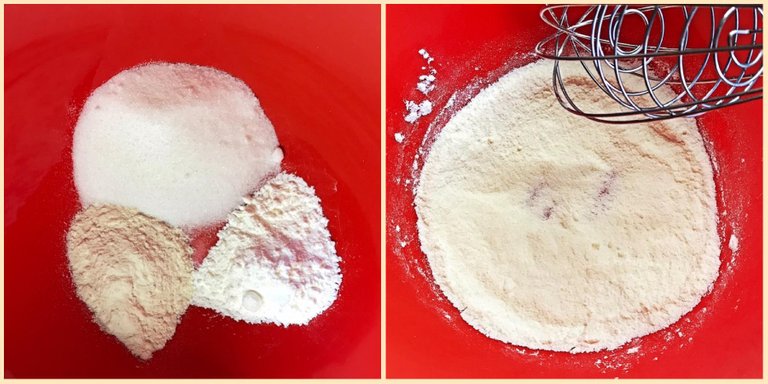 Añadir las yemas de huevo y la leche en pequeñas porciones, removiendo constantemente hasta obtener una mezcla homogénea.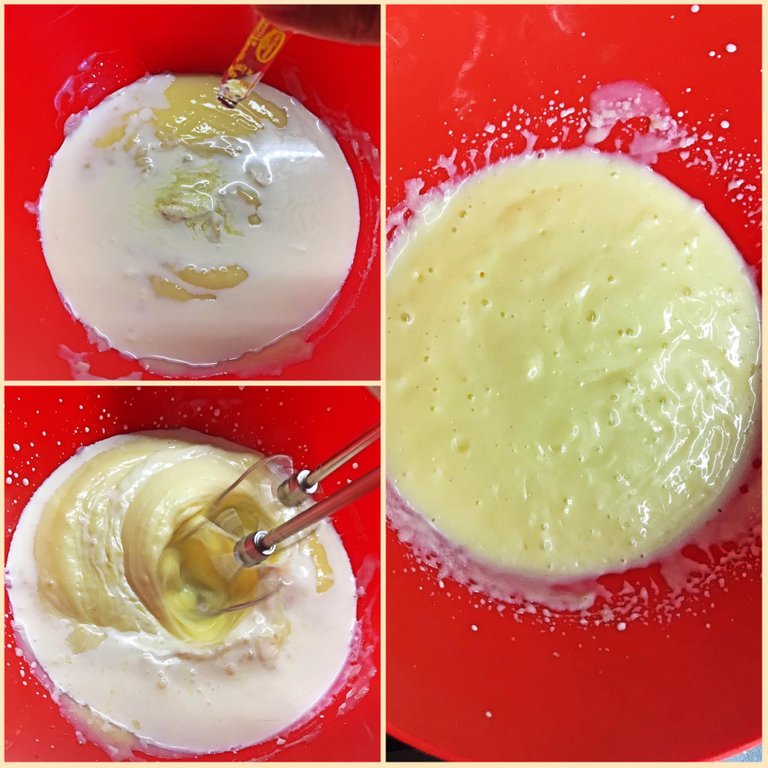 Verter la mezcla en una cacerola o cazuela a fuego medio. Siga removiendo para que el pudín no se espese uniformemente. Cuando rompa a hervir, déjalo cocer a fuego lento durante 2-3 minutos.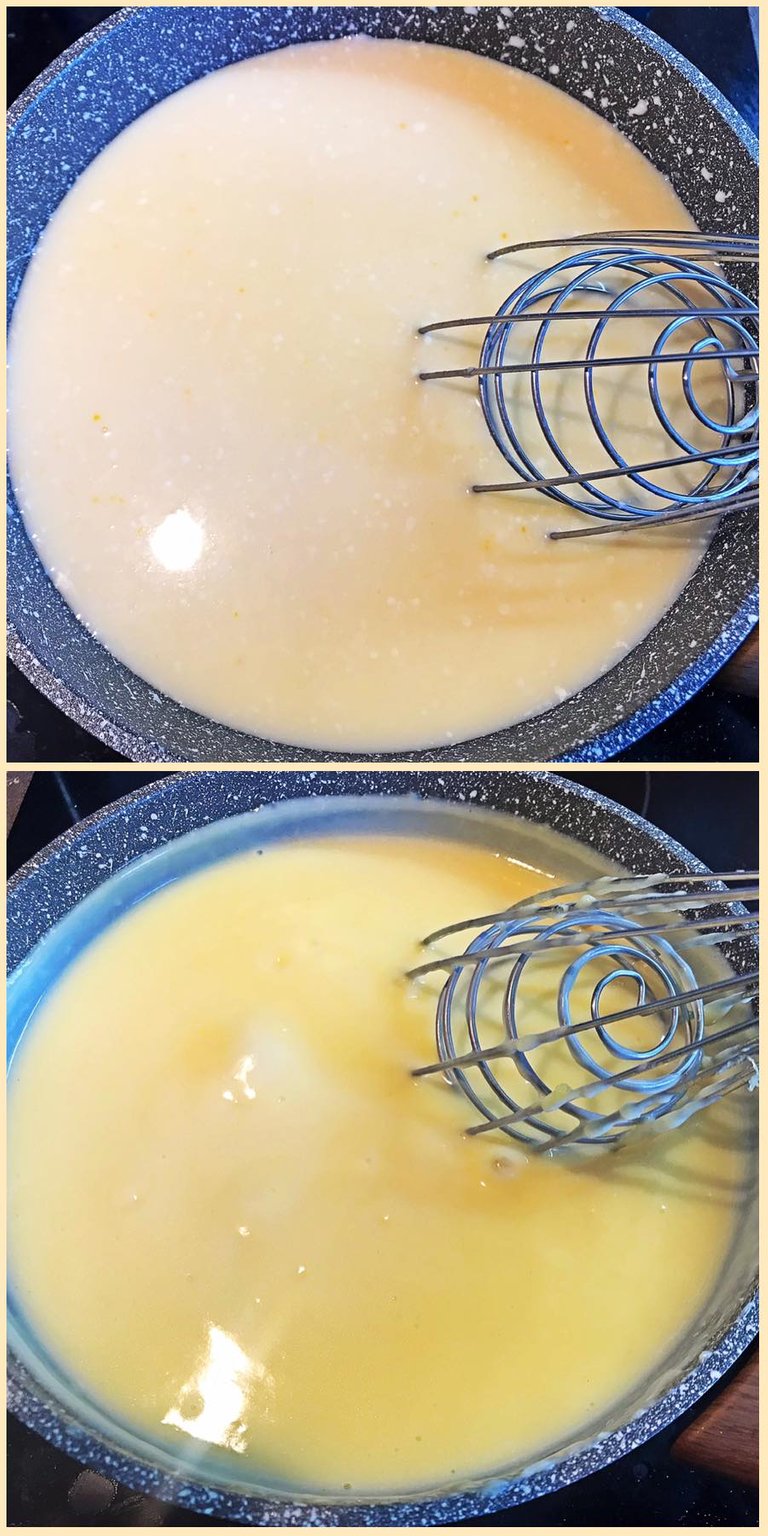 Dividir por igual en dos recipientes separados y dejar enfriar. Remover cada 5-10 minutos para evitar que se forme una costra.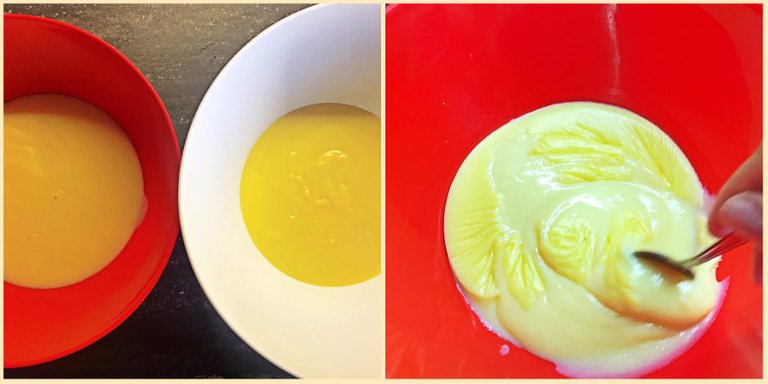 Cuando se enfríe en un bol, añadir 50 ml de nata y el extracto de vainilla. Mezclar con una batidora durante 2-3 minutos.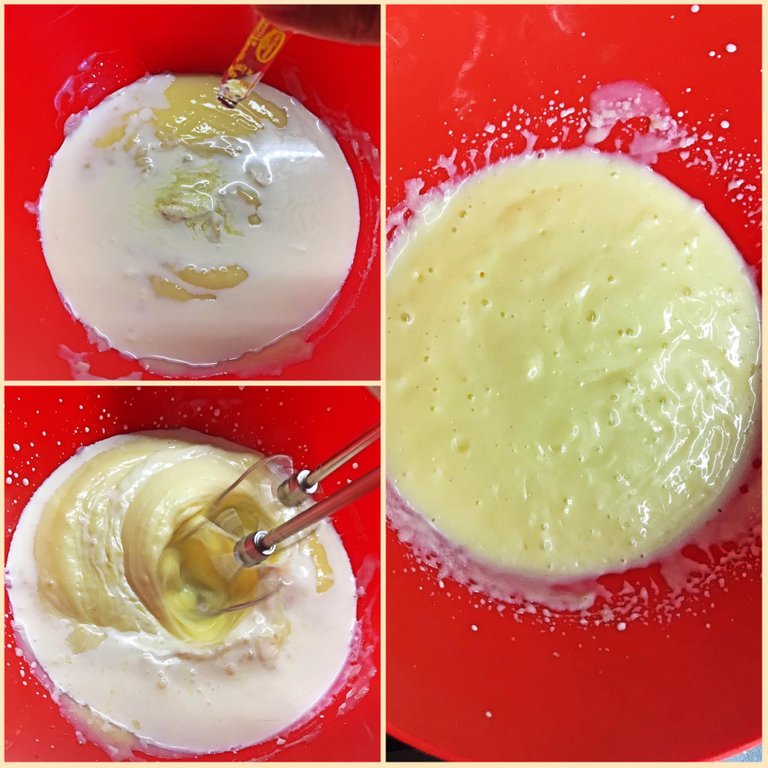 Poner los otros 50 ml de nata y el cacao en el otro bol. Mezclar de nuevo con una batidora.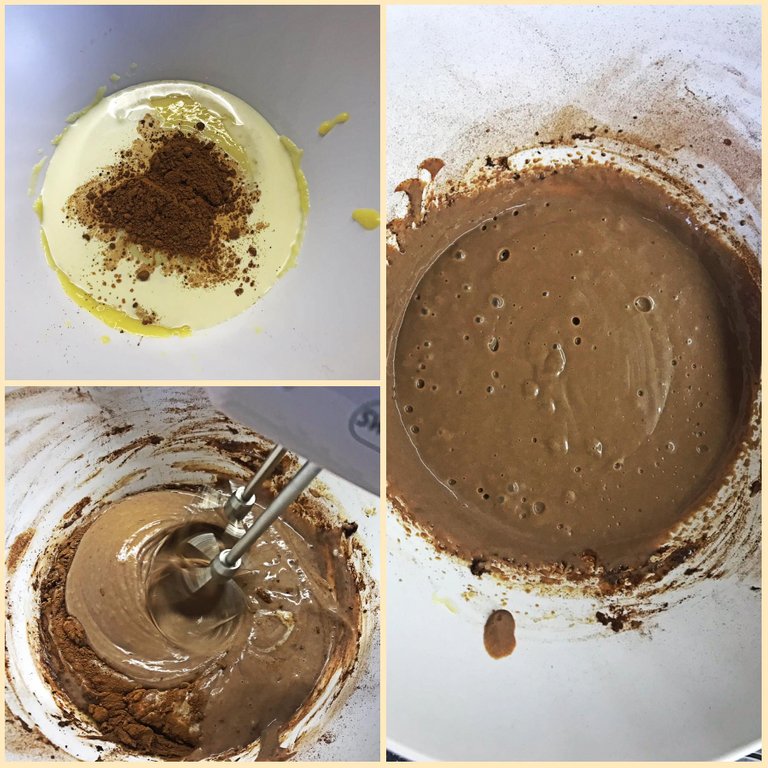 Acomodar y decorar en vasos transparentes u otros recipientes de su elección. Dejar reposar en el frigorífico durante unas 1-2 horas.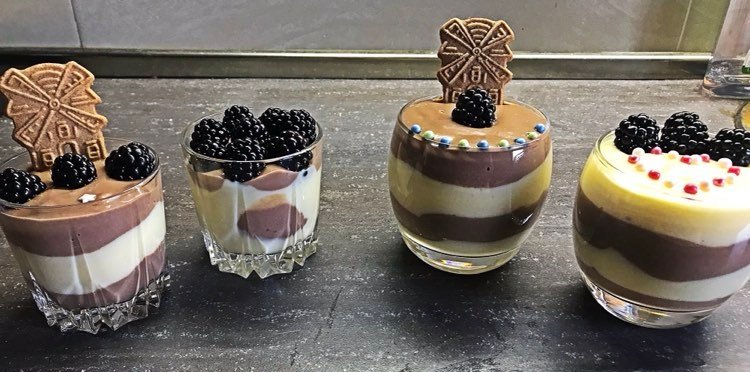 Disfrute en familia o en buena compañía.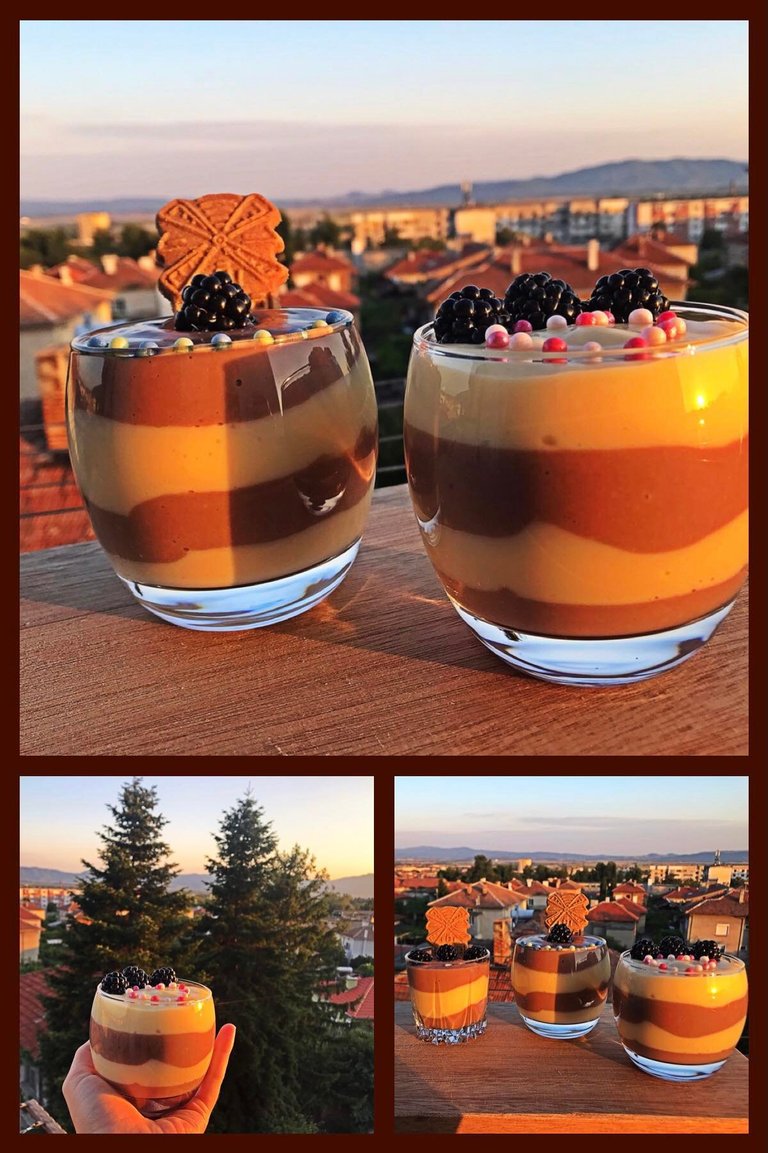 Hello to everyone in this community! This afternoon, while I was there, I had a craving for something sweet. It's pretty hot here in Bulgaria and I wanted to make something light and sweet. I had a liter of homemade cow's milk in the fridge. I wanted it to be something quick and with ingredients I had on hand - what's better than homemade pudding, and do you like pudding? It's a sin to buy semi-finished, powdered or ready-made puddings in the shop. After all, there's no real milk, eggs or cream in them. Here's an idea on how to make fluffy homemade pudding for the whole family.
Ingredients:
1 litre of homemade cow's milk (can be store-bought).
2 egg yolks
2 tablespoons white flour
3 tablespoons corn flour
8 tablespoons sugar
2 tablespoons cocoa
2 ml liquid vanilla extract
100 ml animal cream
fruit, biscuits or other decorations you have (I used blackberries)

To start, mix together the flour, cornflour and sugar. Using a wire whisk always works for me.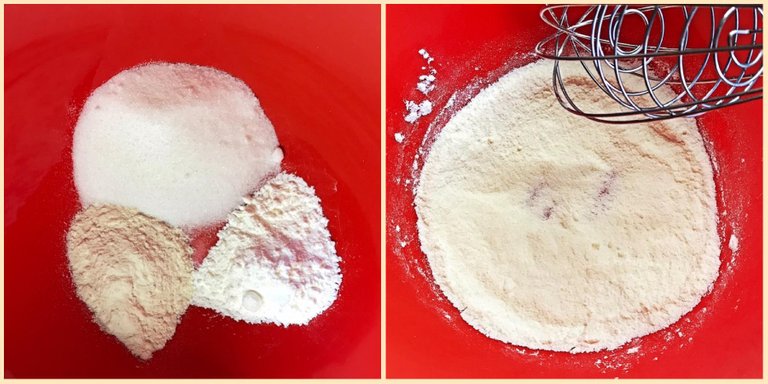 Add the egg yolks and milk in small batches, stirring constantly until smooth.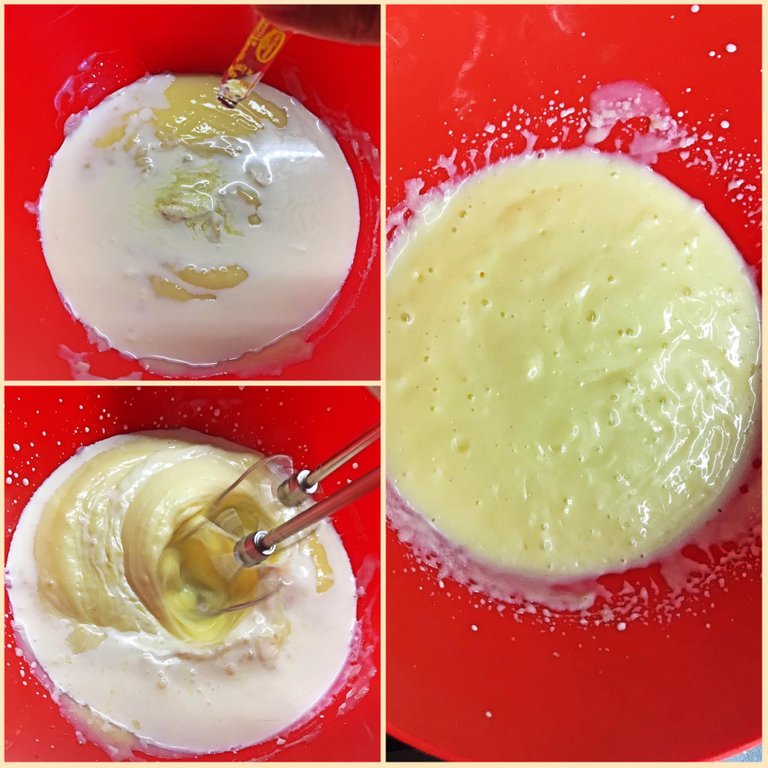 Pour the mixture into a saucepan or casserole over medium heat. Keep stirring so the pudding doesn't thicken evenly. When it comes to a boil, let it simmer for 2-3 minutes.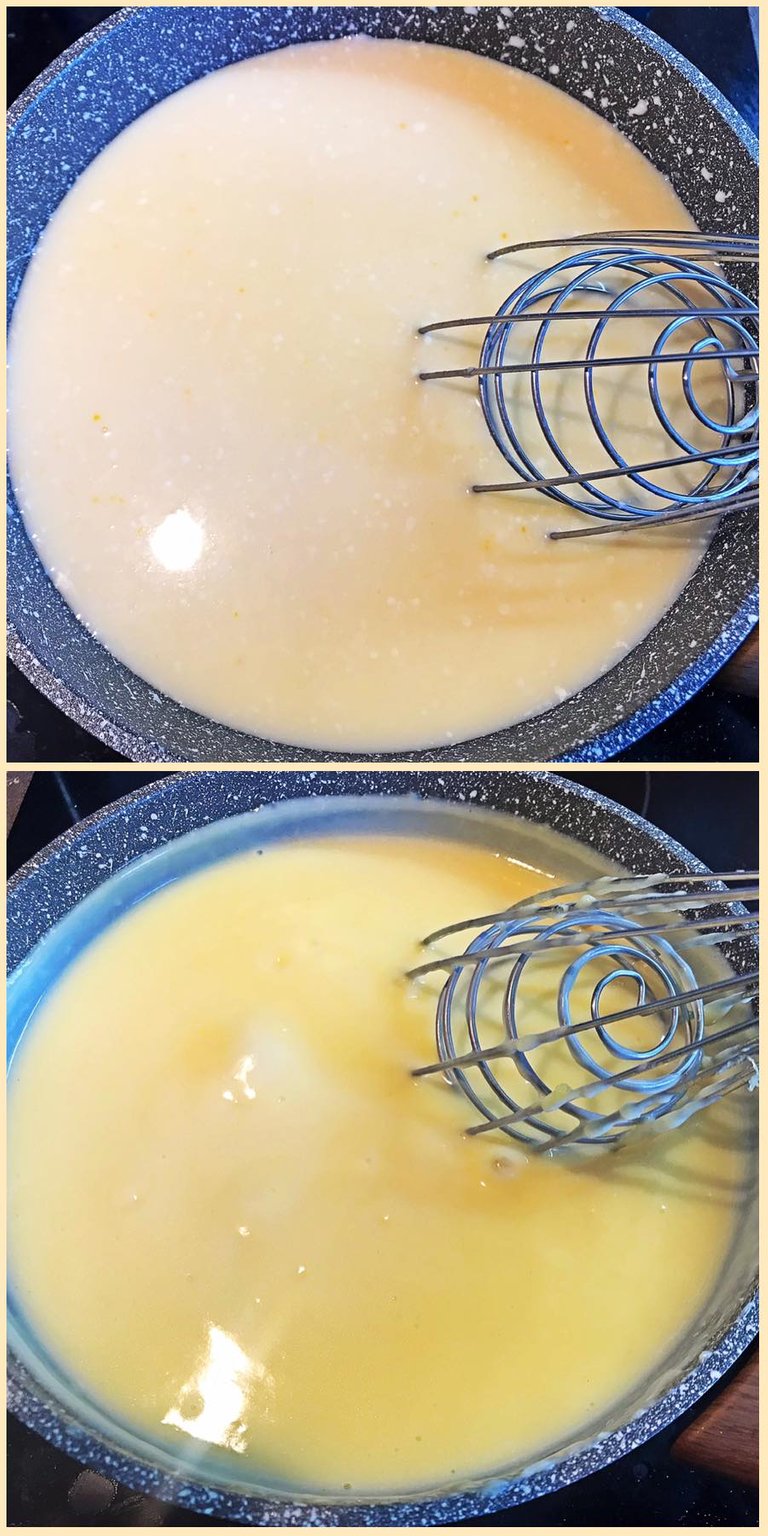 Divide evenly into two separate bowls and let cool. Stir every 5-10 minutes to prevent a crust from forming.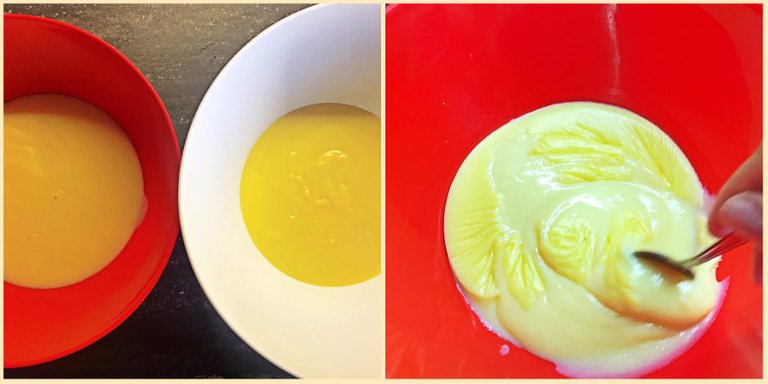 When cool, add 50 ml of cream and the vanilla extract. Stir with a mixer for 2-3 minutes.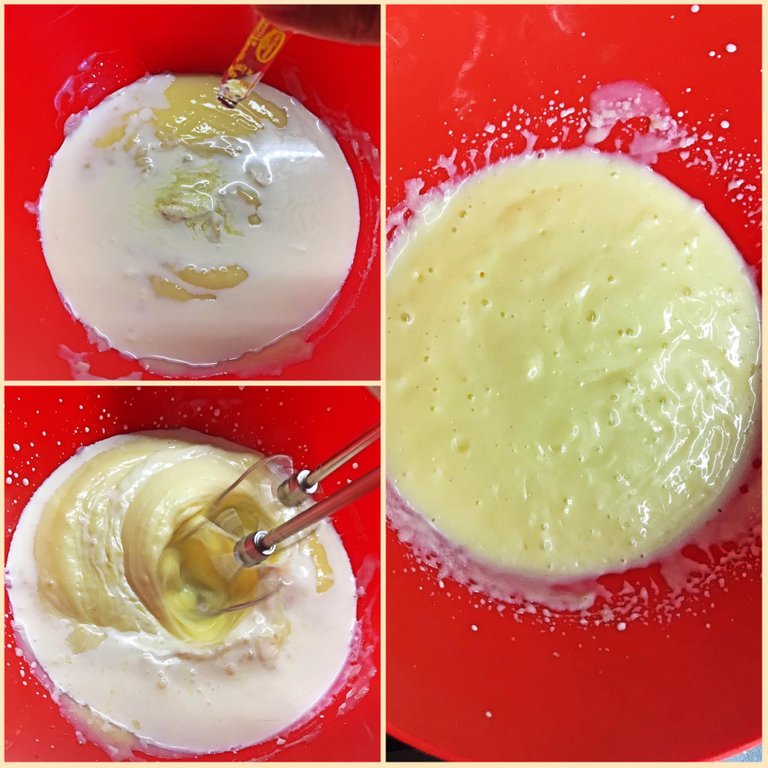 In the other bowl, add the remaining 50 ml of cream and the cocoa. Mix again with the mixer.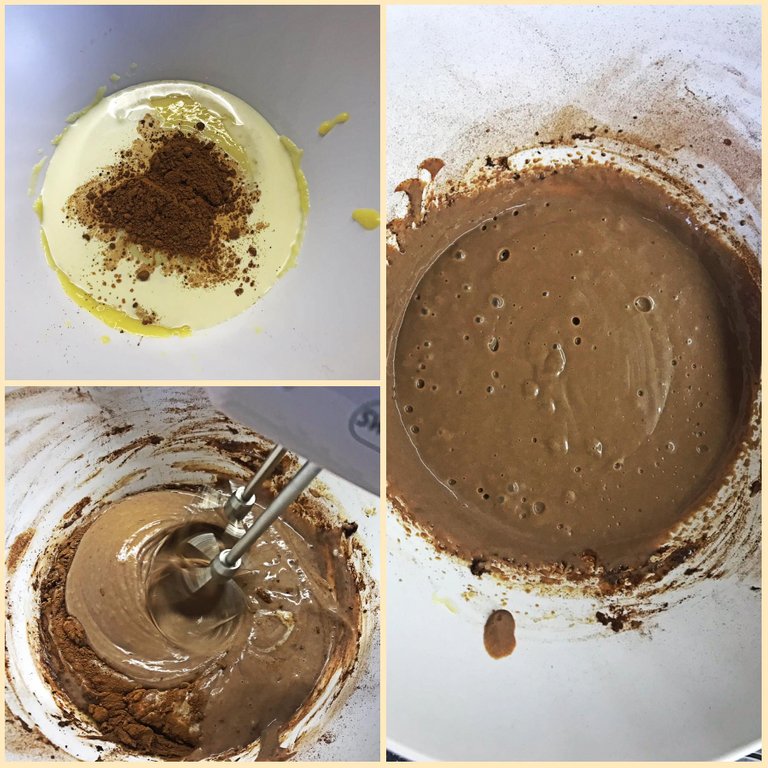 Arrange and decorate in clear glasses or other containers of your choice. Let stand in the refrigerator for about 1-2 hours.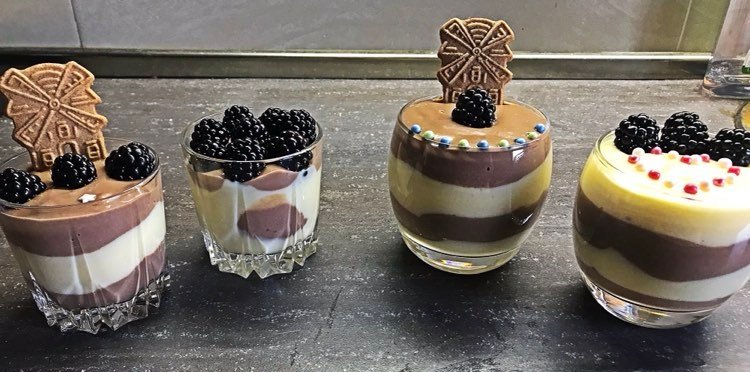 Enjoy with your family or good company.

---
---