Den Of Robbers - Exposed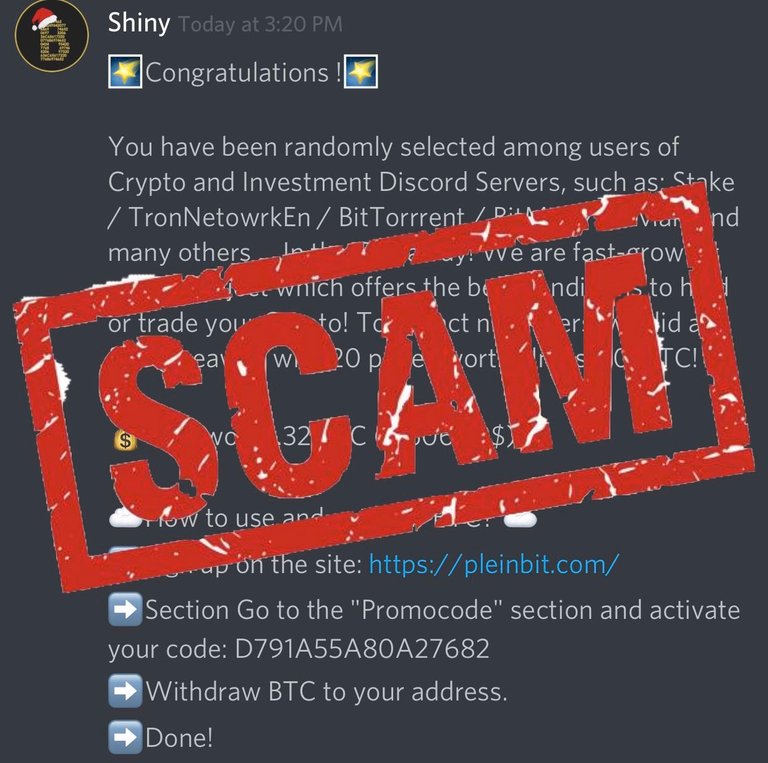 You're already aware there's no such thing as 0.32 free #bitcoin and, anytime you're made a similar offer, you exit the page. This article is for everyone else—everyone who sees 0.32 BTC (currently $2,719 USD) as a number less shocking, more inviting, and are tempted to proceed forward—don't!
A few days ago I received a message on discord from a user I've never talked to before who goes by @shiny. This is the full message: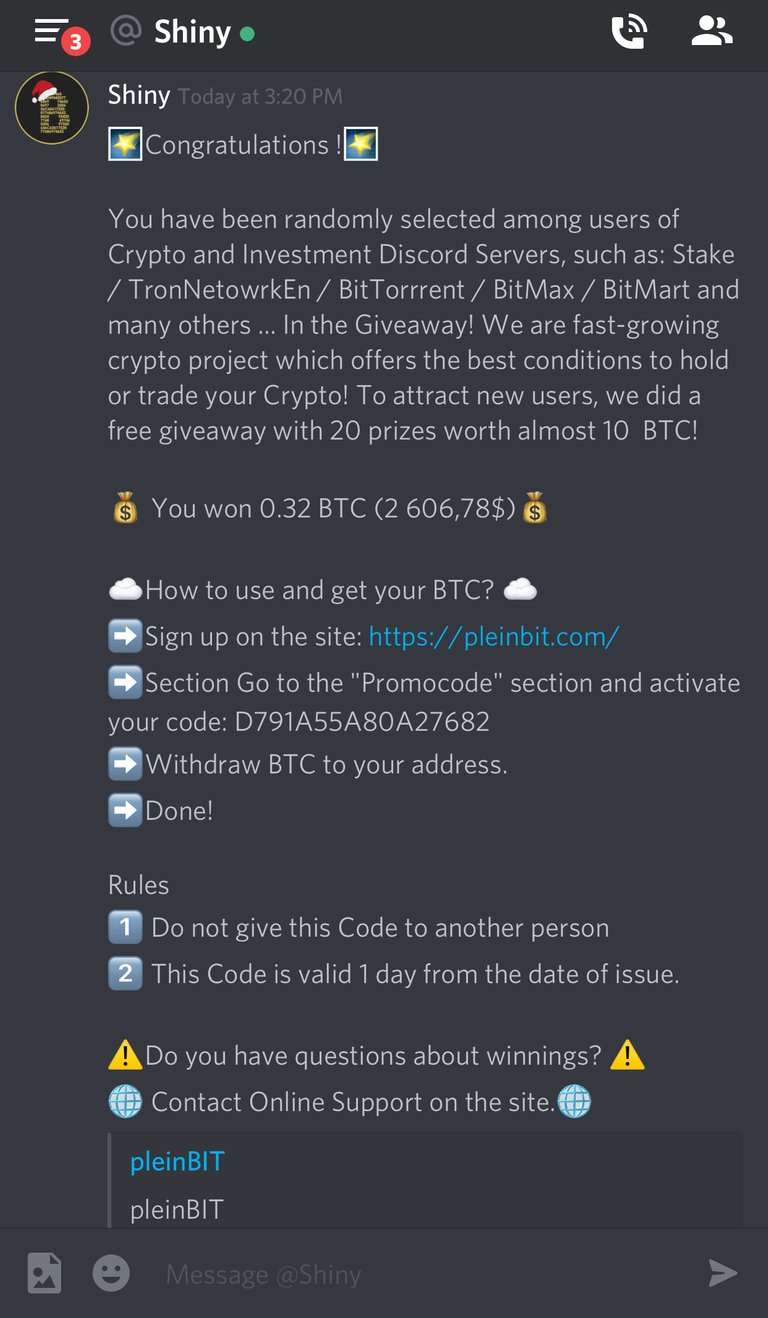 I knew it was some sort of phishing attempt but I wanted to see if anyone else received a similar message. I asked around and got a response from @jaguar.force, he sent me the following screen shot from a user named @soupy_till.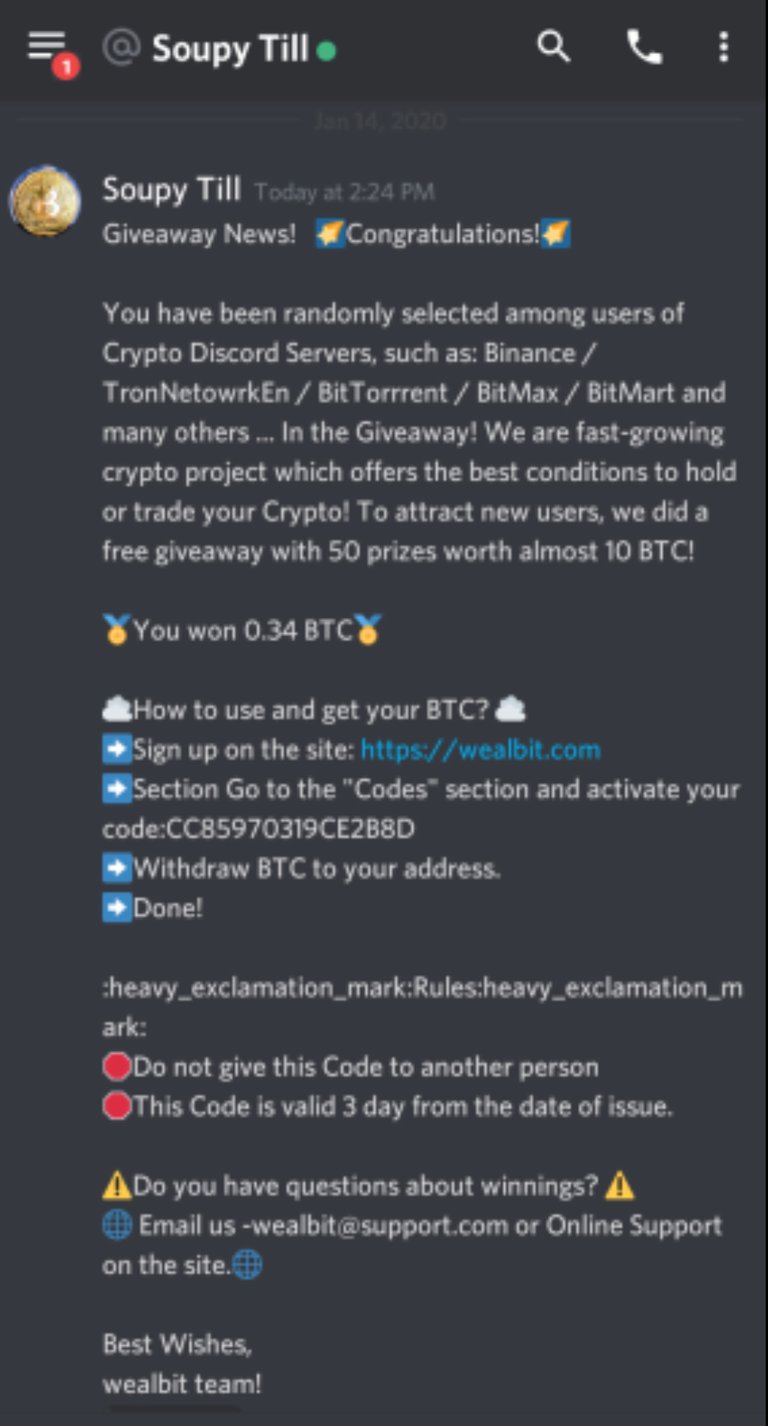 Other than a few altered emojis, they're identical phishing attempts with one major difference—the webpage. The first one lists https://PleinBit.com as the registered exchange and the second one lists their exchange as https://WealBit.com. If you visit Pleinbit (don't enter any #information!), it actually appears to be an exchange. WealBit, however, has since been removed. I conducted a few online searches; "pleinbit scam," "pleinbit reviews," "pleinbit scam warning," to see what else I could find pertaining to the scam and I found comments like this on Reddit: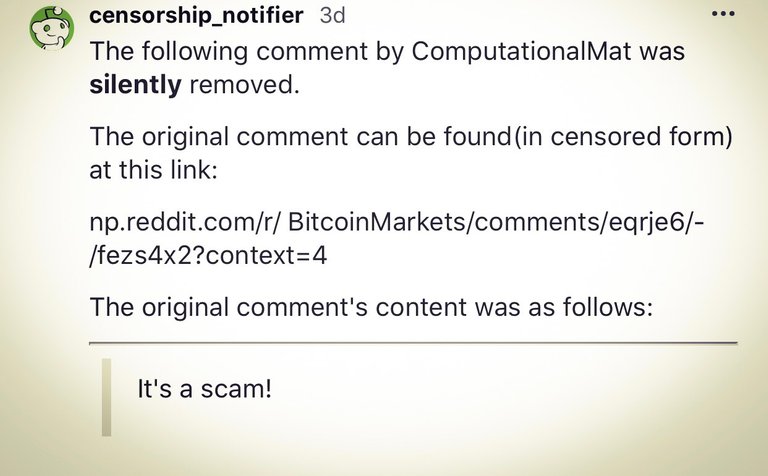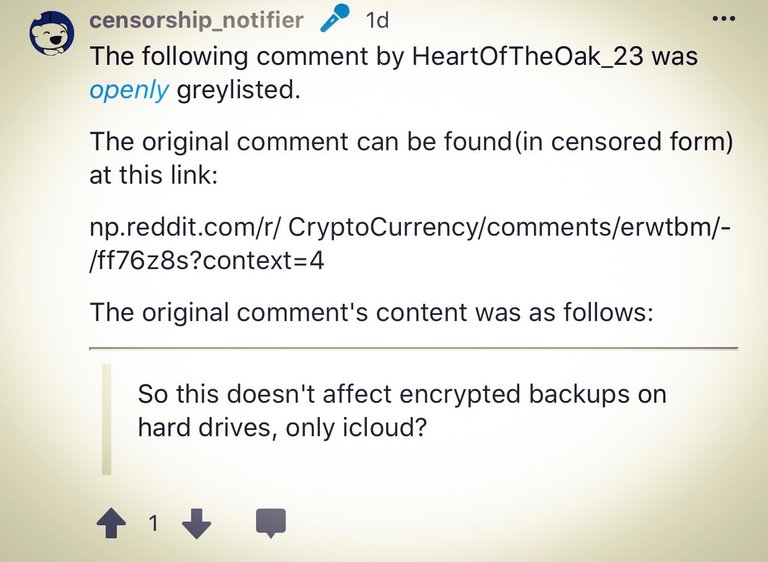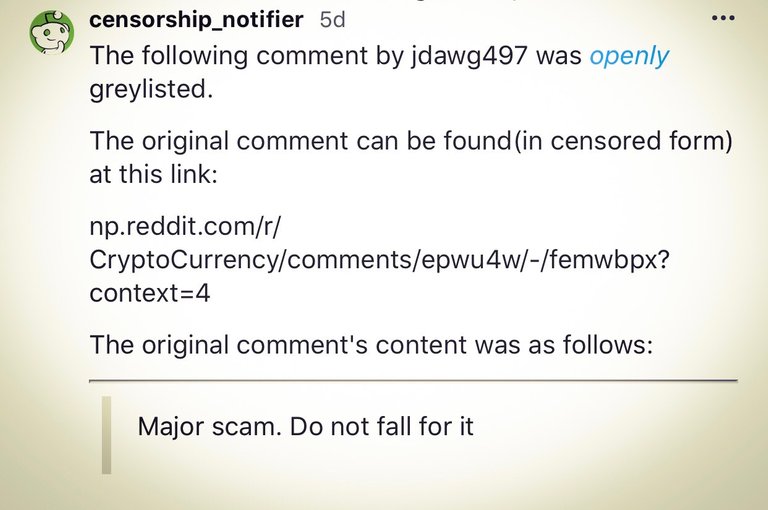 I'm surprised how limited the information is, this warning needs to reach more platforms—all of them. But that's all I could find—some Reddit users calling it a scam. I dug a little deeper.
Phishing is an attempt to steal information from you. By doing things such as clicking on a link, entering verification codes, taking surveys, and things like that, you're making your device vulnerable to third parties hosting the platform you're entering information on. It's like cookies but potentially worse. To the tech savvy third party, entering codes and information could grant them access to your device where you store passwords, addresses, and other sensitive information. I dug some more.
I learned they're not just stealing information, they're using the .32 Bitcoin deposited to your PleinBit BTC wallet to steal Bitcoin. After researching this scam for quite awhile, I found the following thread written by time_wasted504 who claims to have received the .3 Bitcoin—that means this user clicked the fraudulent link and entered the access code provided by the scammer. Read the response to time_wasted504 written by GEBucky1: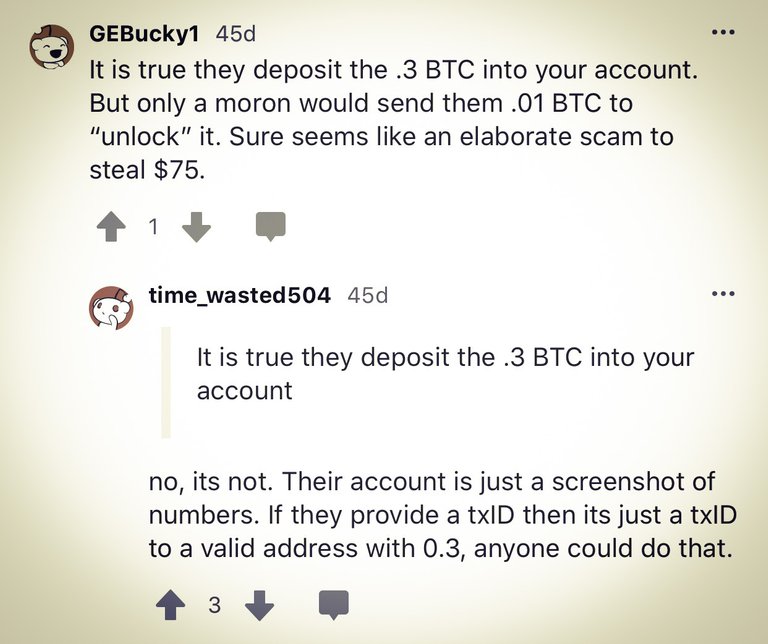 What they're doing is sending 0.3 Bitcoin to the wallet they developed to then charge you .01 Bitcoin to collect it—you'll send .01 and never actually receive anything. .01 BTC at the time of this #writing is valued at $83 USD—a nominal amount. I learned the phishing websites are fake and they're built on top of screen shots, I didn't understand what that meant.
If you go to https://Pleinbit.com and see their coin offerings, you'll notice you can't scroll top to bottom through their listings—because the platform is a fraud. It's a fraudulent exchange with an internal Bitcoin wallet developed to steal Bitcoin from those who are none the wiser. I wanted to know how they did it. That's when I discovered the following thread with attached links to their Twitter account, explaining the scam in full detail, written by cointastical—one of the developers behind the exchange called "WhiteBit," https://WhiteBit.com, an actual #crypto exchange: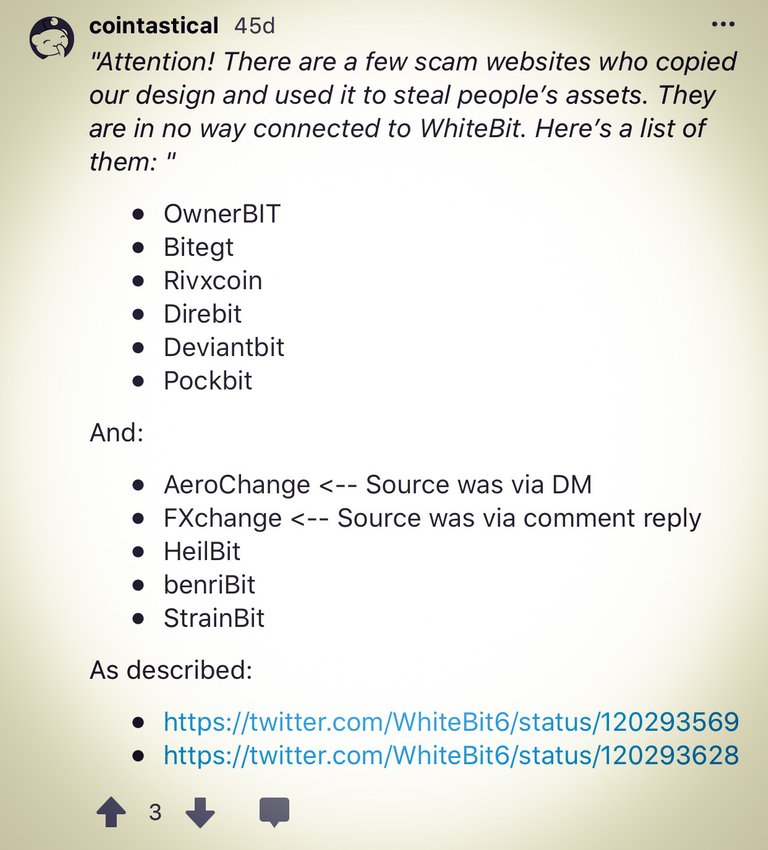 PleinBit and WhiteBit are identical at first glance, that goes for all of the other fakes, they screen shotted WhiteBit's interface. That list doesn't include the website they sent me nor the one I received from Jaguar, there's no telling how many frauds these people have developed. Don't fall for it. Now you know what they're doing and how they're doing it. We've all heard it—"if it's too good to be true..."


---
---