Photetry - What it Looked Like Today in ilkley, UK, Tell'em Frank! "I Did it My Way"

I like to switch my material around and keep my content fresh, it increases probability of exiting the article wondering what I'll do next. For example, I'm taking you on a tour today but this time I'm adding a twist. I'll describe what it looked like outside and attach pictures but I'll do it while rhyming these sentences.
#photetry (cross between photography and poetry)
I like to try to stay in good physical shape, so I enroll in a new gym at each location. Not to mention, it assists my wife's inability to keep her hands off me, that's plenty of motivation. On my way back to the Air B&B stay today the sun was out, in England, that's a rare instance. I veered away from my normal footpath of #travel when I spotted an old church in the distance.
The cover image is from the back, the second is the front with a clock on the stack, minus the glare. The third is a view from the edge of the grounds, until now I wasn't aware there's a river down there.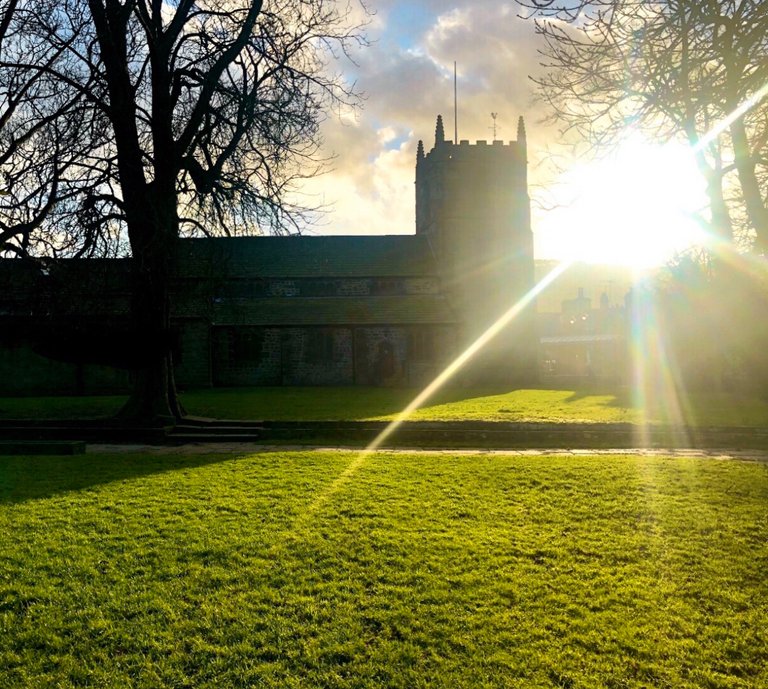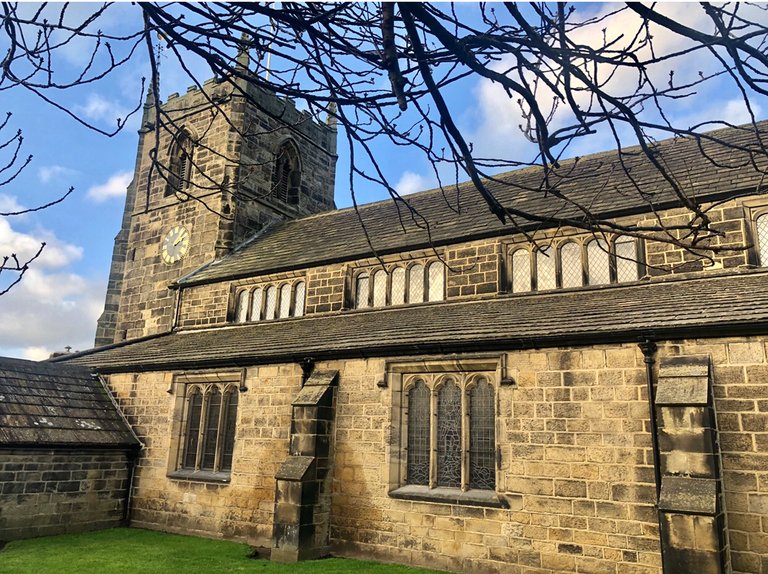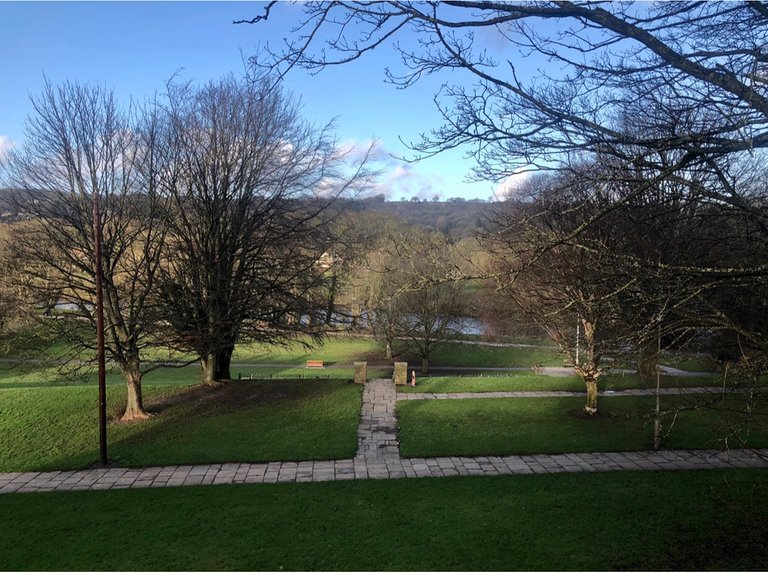 There's a row of ducks lined up on the waters edge, you know it's freezing cold when even the ducks won't get wet. There's a tunnel on the footpath leading under the road, I went through to other side to see where it goes.
The first thing that caught my eye was in the sky, I should've known. Chem trails flying high, they remind me of home. I got a closer picture of the river and wrote down a few thoughts, across the way I saw a family of four enjoying the day, the two little ones were skipping rocks.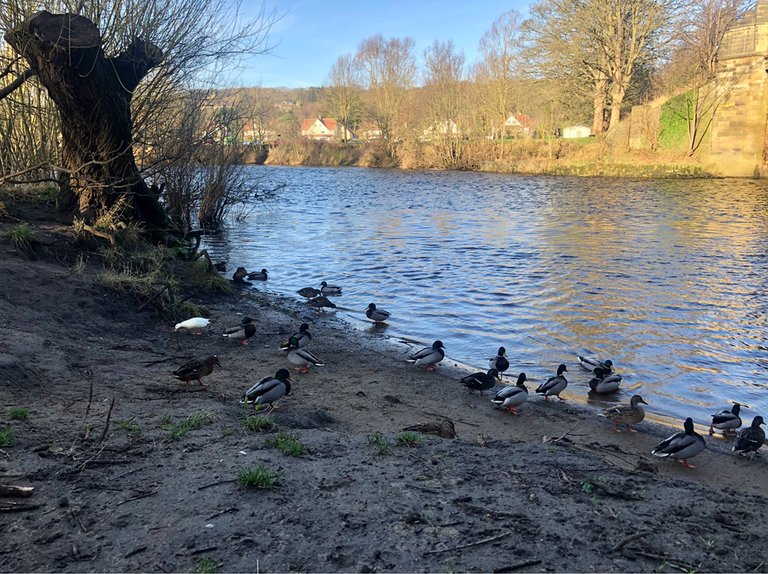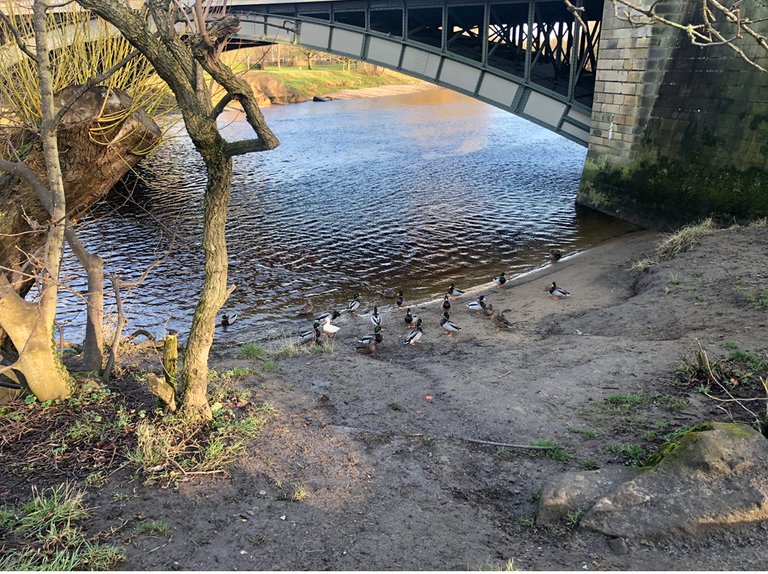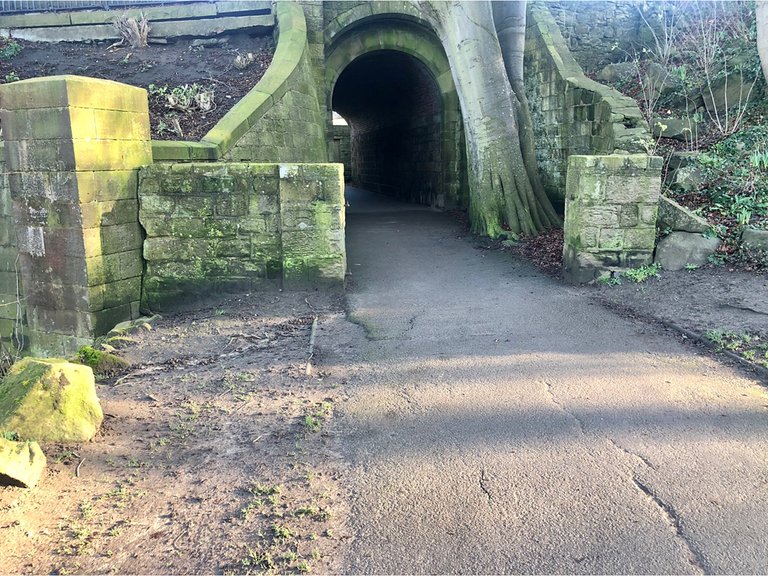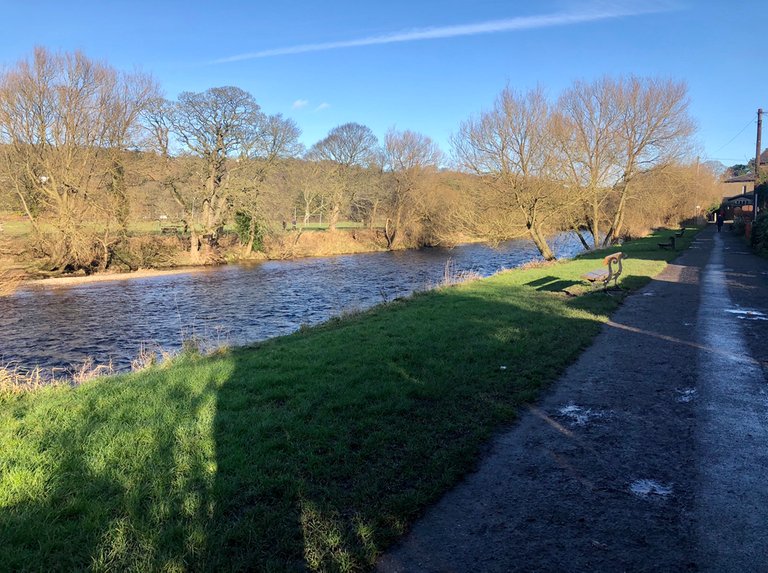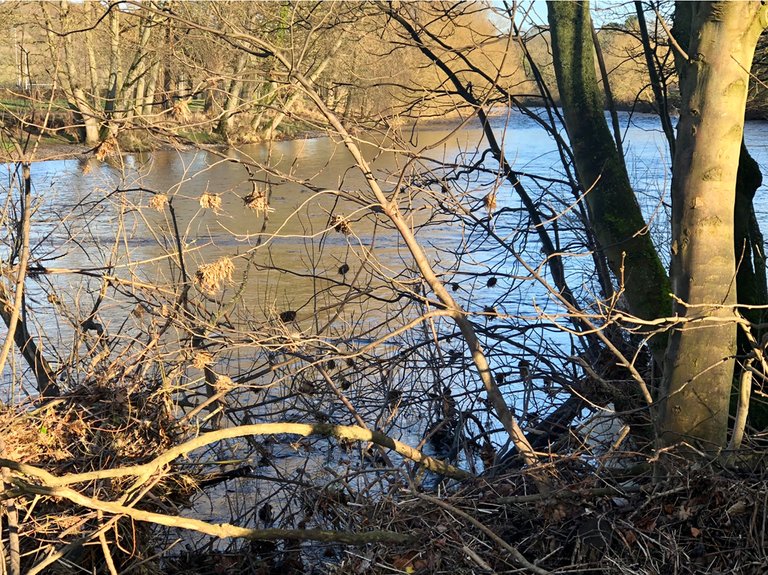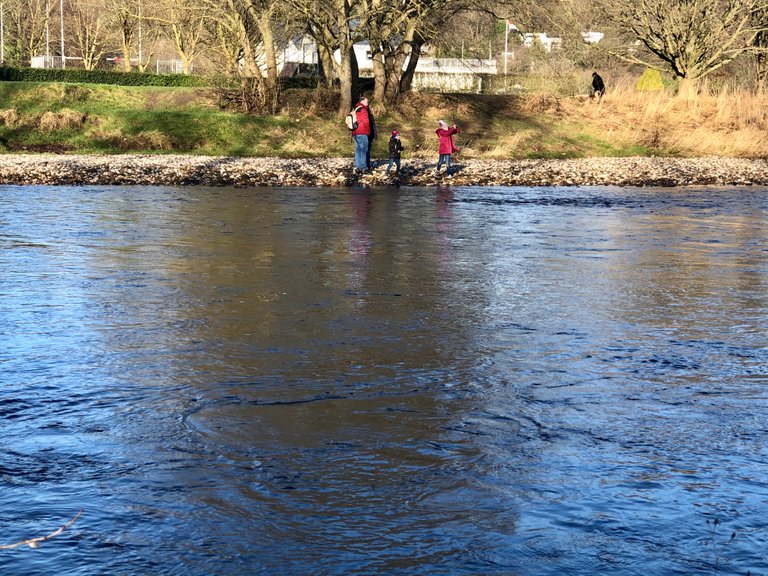 I walked along the path listening to rushing water as it passed on my right is a cemetery I wasn't expecting that. I hope they don't mind I snapped some pictures, some have been there forever, I didn't stay long and continued on the adventure in the dropping temperature.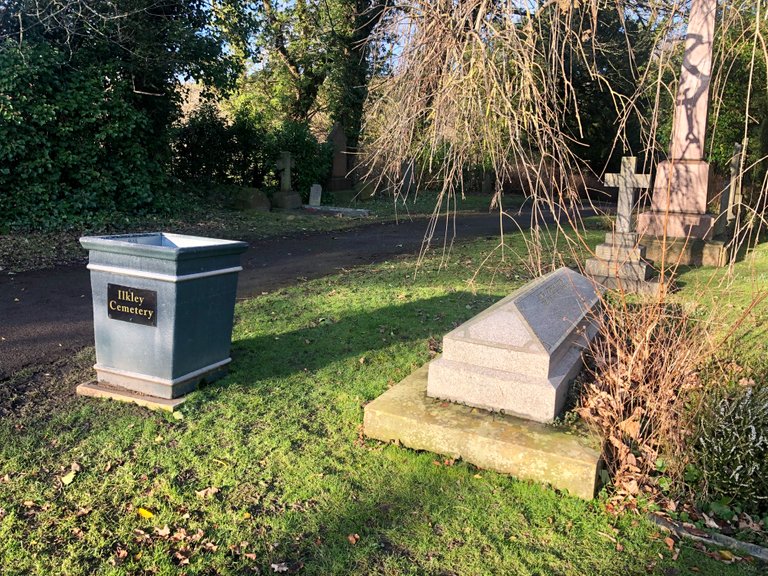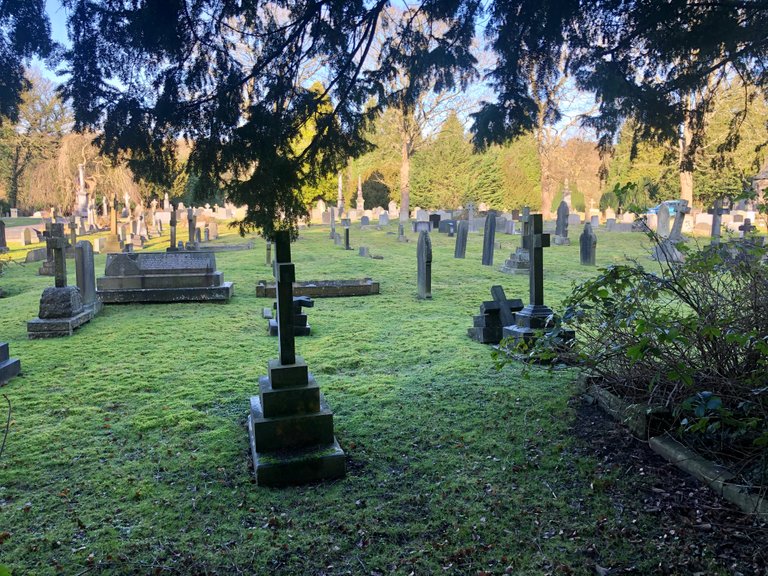 A flock of seagulls across the way were flying around in search of lunch for the day, I saw a pair of gentlemen with fishing poles and waders doing the same thing. I crossed a suspension bridge to the other side there's another trail in the sky, as soon as I exited to my right, a husband and wife passed by riding bikes.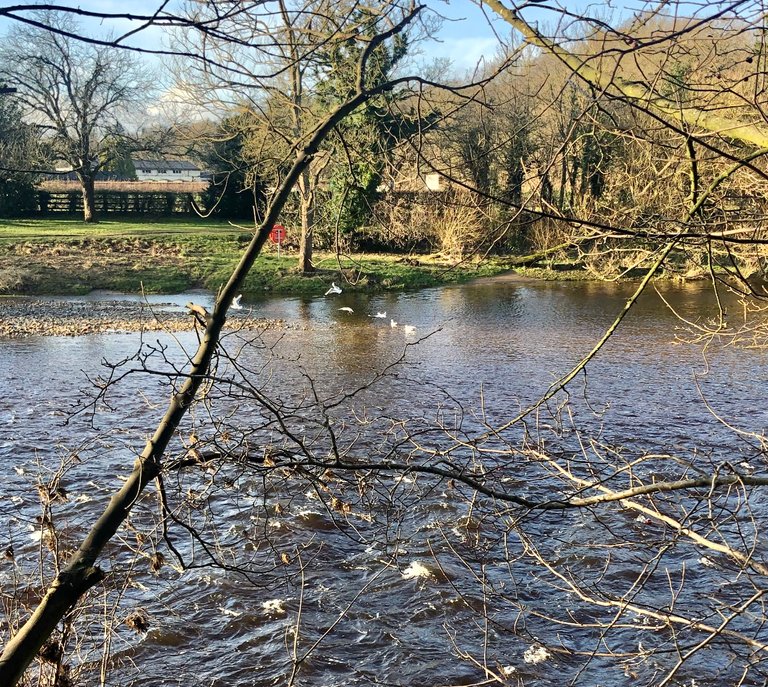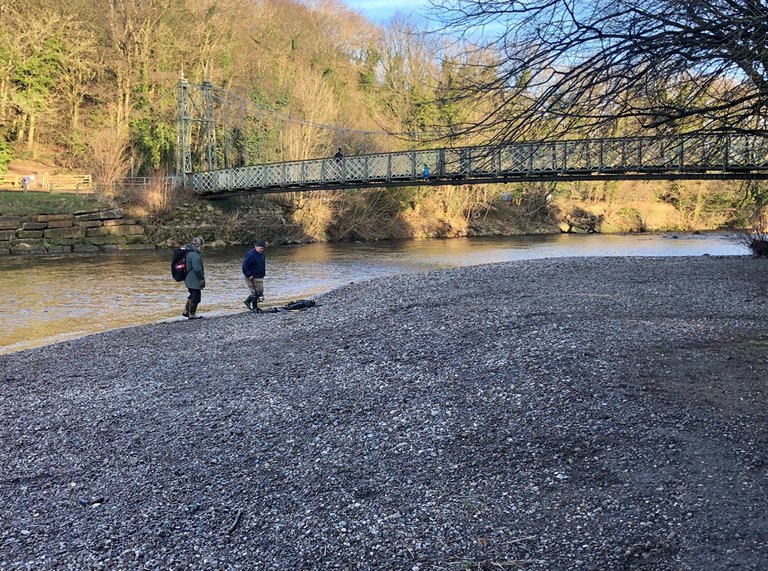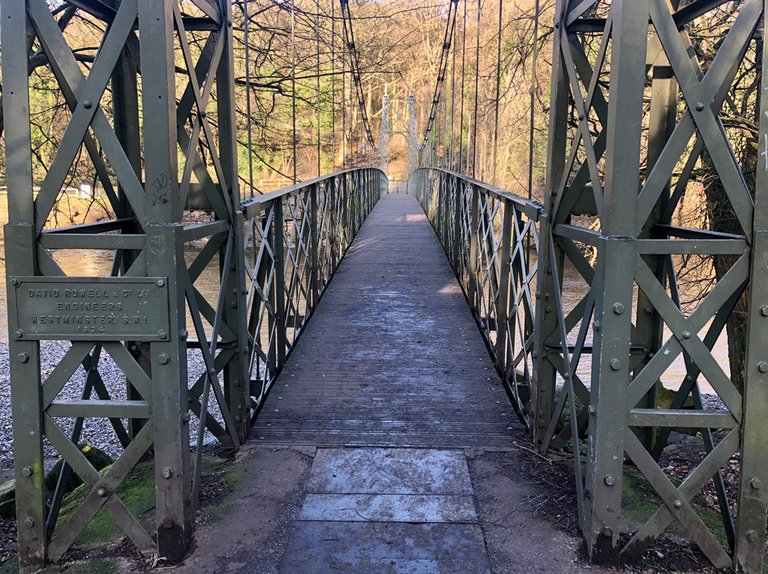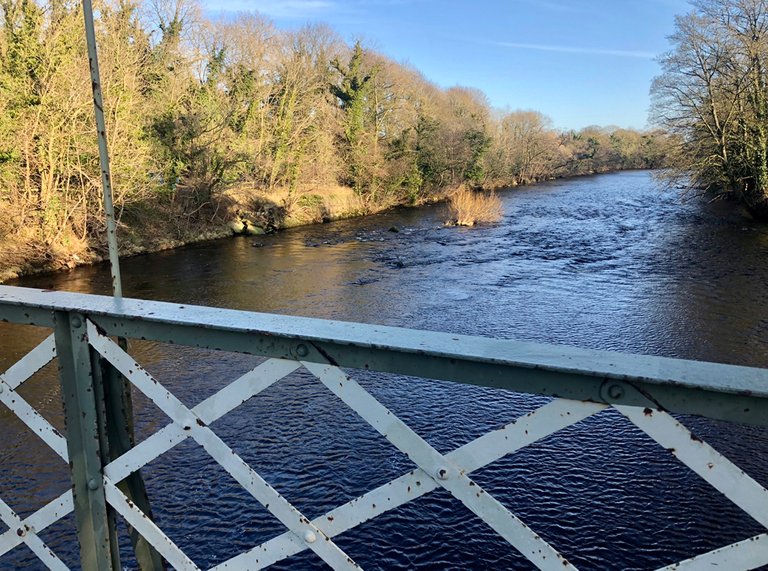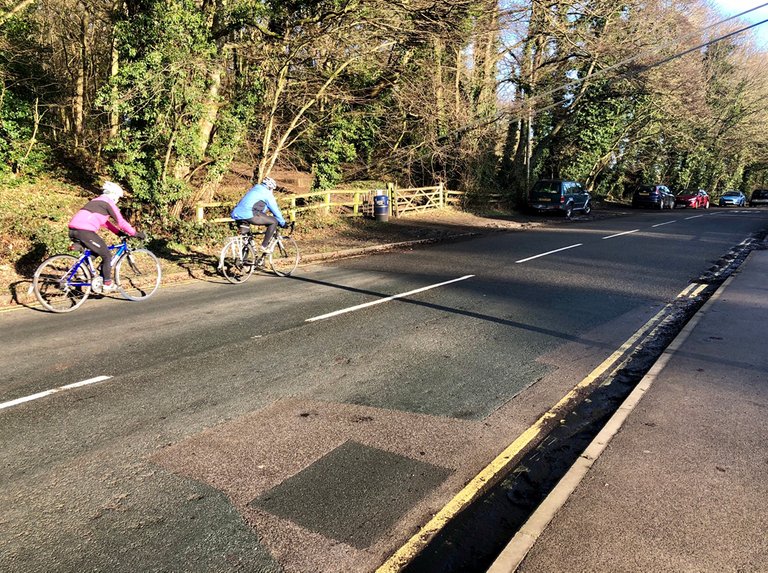 I'm en route back toward the stay now before the sun goes down, I saw trash on natures ground, if you carry it in you should carry it out. I saw several couples walking their dog and I don't know who the guilty culprit is but, eh! :attention:
Dog owners—no one wants to step in it, pick up Fido's Sh.....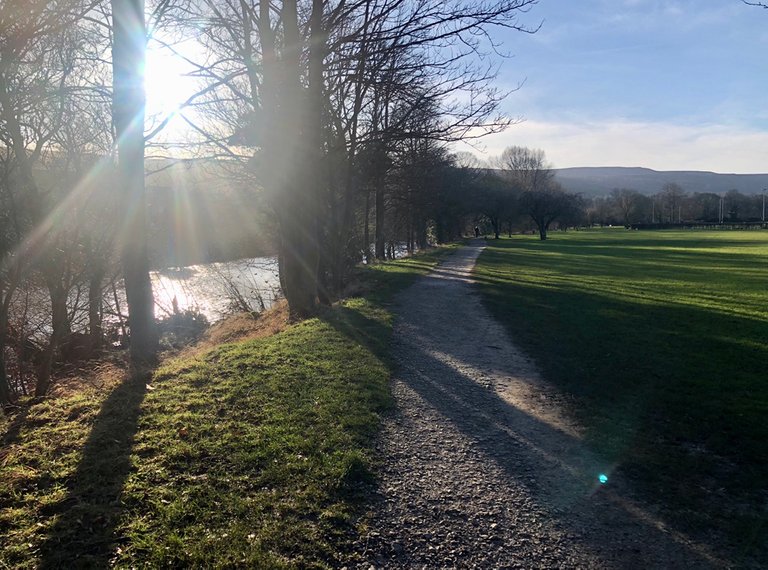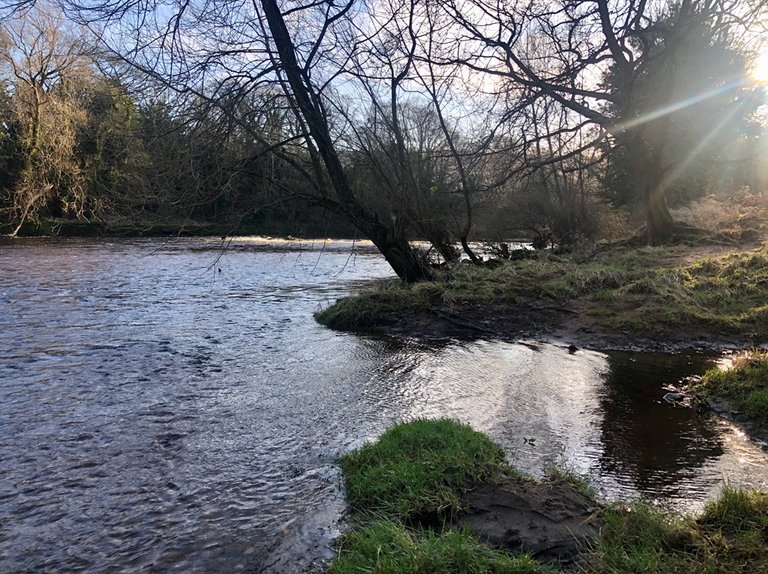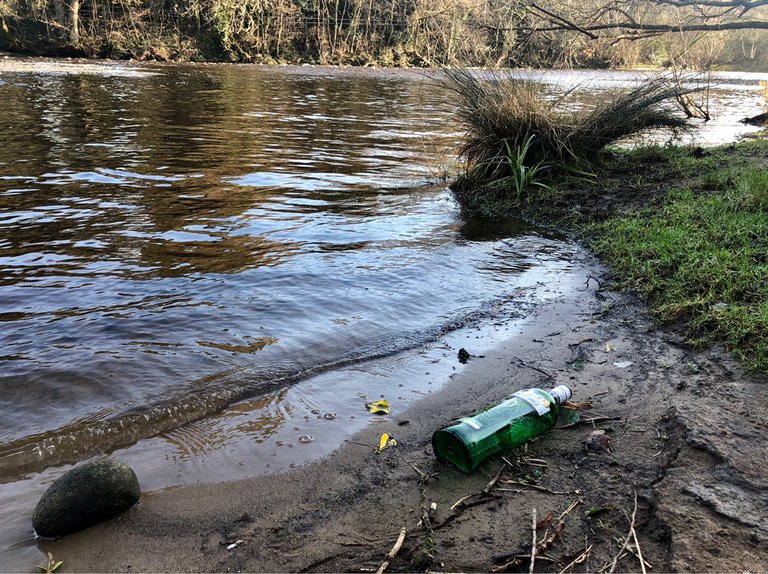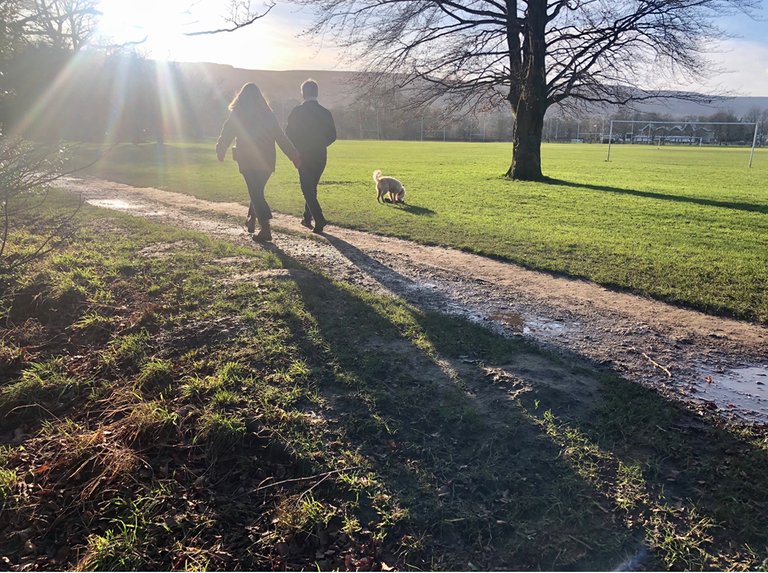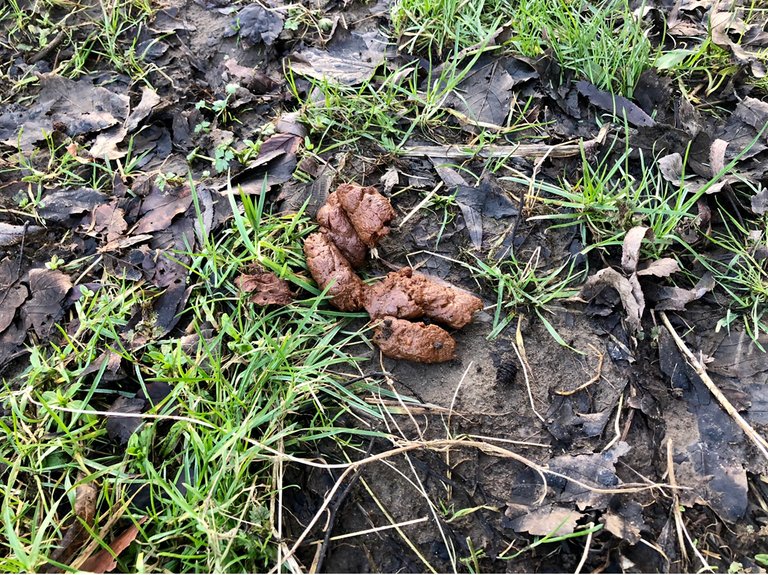 I saw some kids playing at a skate park, I need to get back before it gets dark, it's freezing, they're obviously more acclimated to these degrees than me. I walked farther still hearing the sound of rushing water, I see a ramp leading back to the street. My hands are froze and I keep mayking typeohs, I can hardly feel my feet.
When I got to the top the sound of rushing water stopped and I was back in the community. We're staying just around the corner from here I can't wait to thaw out in the heat, maybe it's just me, "guilty!" I'm from California where anything below 70 is freezing.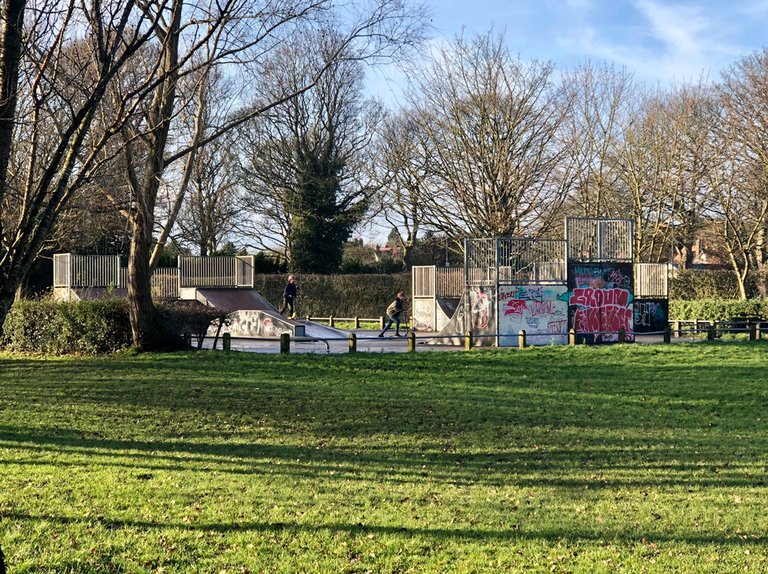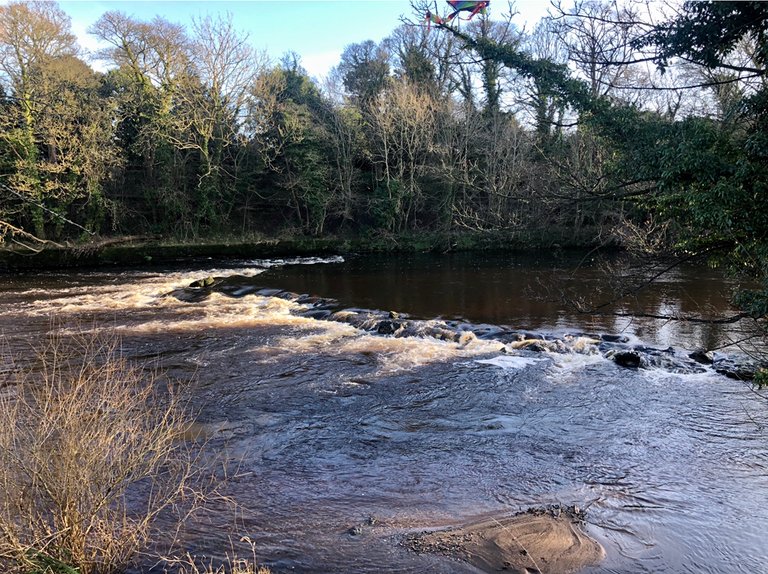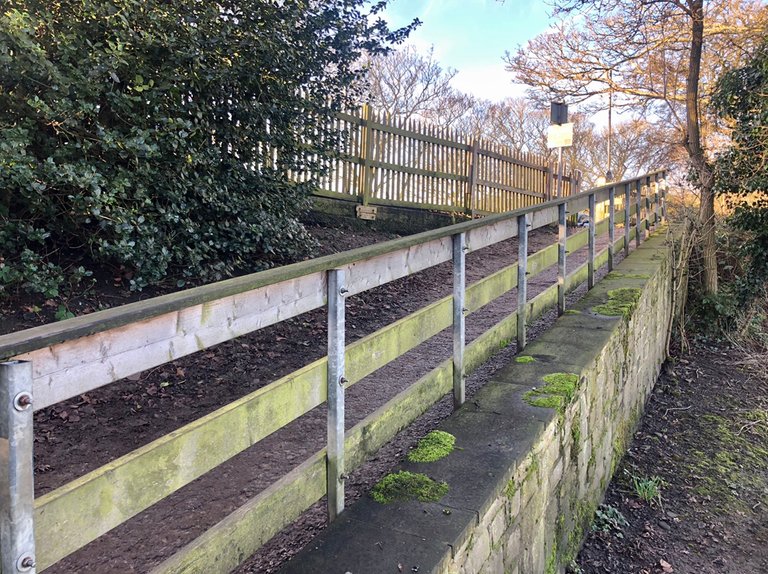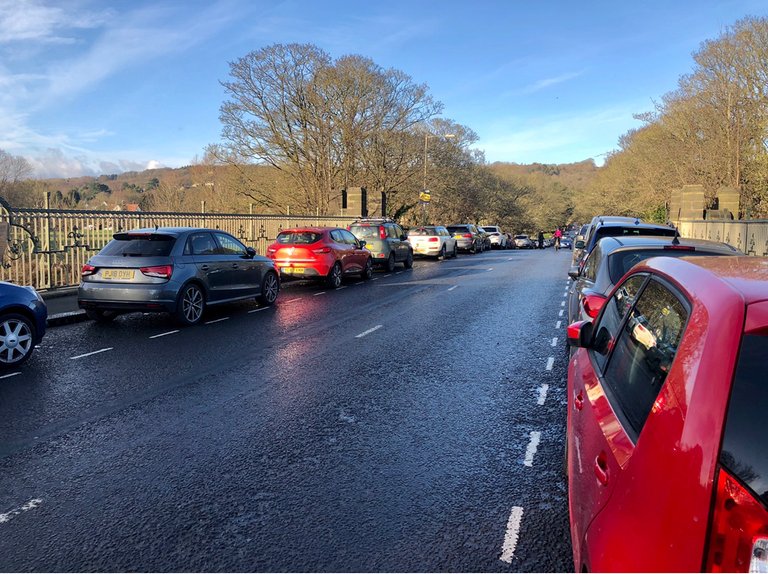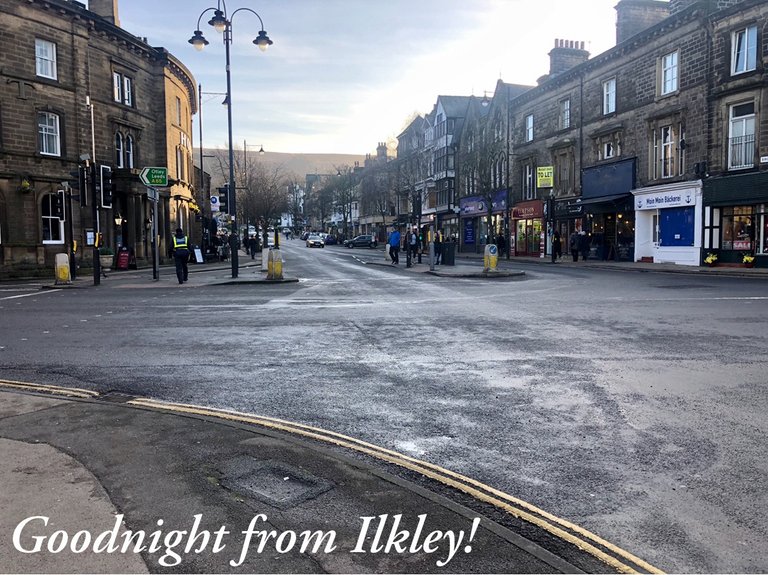 Photetry - What it Looked Like Today in ilkley, UK, Tell'em Frank!
---
---