Discover the beauty of Da Nang Dragon Bridge at night and night market Son Tra

Hello everyone! How is everyone today? In my today's post, I will write about the beauty of Da Nang city at night. As everyone knows, Da Nang is not only beautiful because of its mountains and sea, but also when the city lights up at night. After a day when the sun goes down, the mountains, the bridges, the buildings, the residential areas in the city. In addition to the high positions on Son Tra mountain, Hai Van pass, Ba Na, you can enjoy the panoramic view of Da Nang at night, people can also walk along the banks of the Han River to see clearly the beauty of the city. Da Nang street at night. Da Nang at night is brilliantly beautiful with the lights of bridges, skyscrapers and urban areas at the same time. If you want to see the whole city of Da Nang at night, you can stand on the top of Ban Co at the top of Son Tra mountain, or stand on Hai Van mountain and Ba Na Hills mountain to see the splendor at night. All Da Nang bridges have a different feature, they become more brilliant and beautiful when Da Nang city at night. This is also the reason many people call Da Nang "the city of bridges".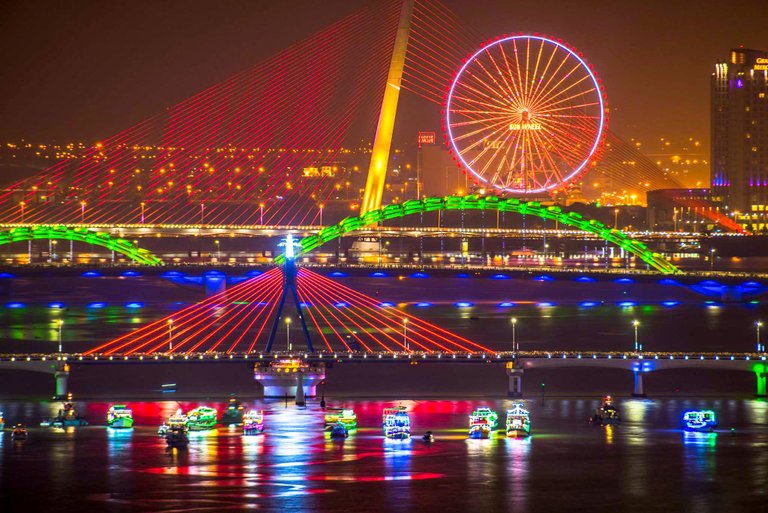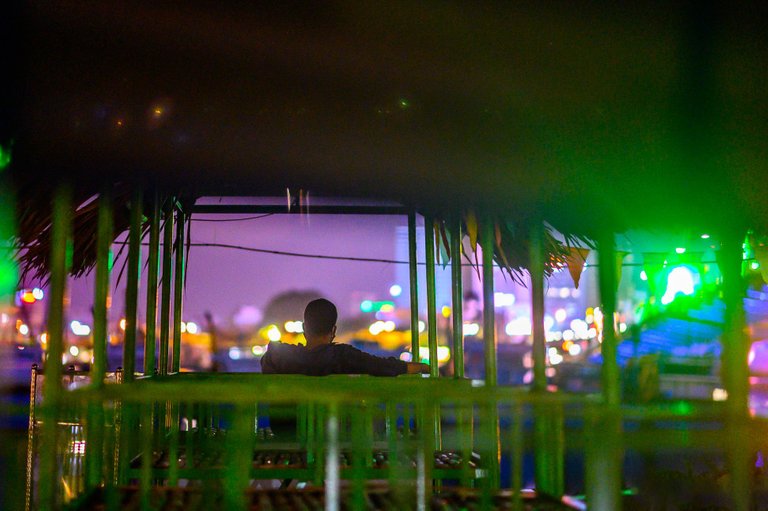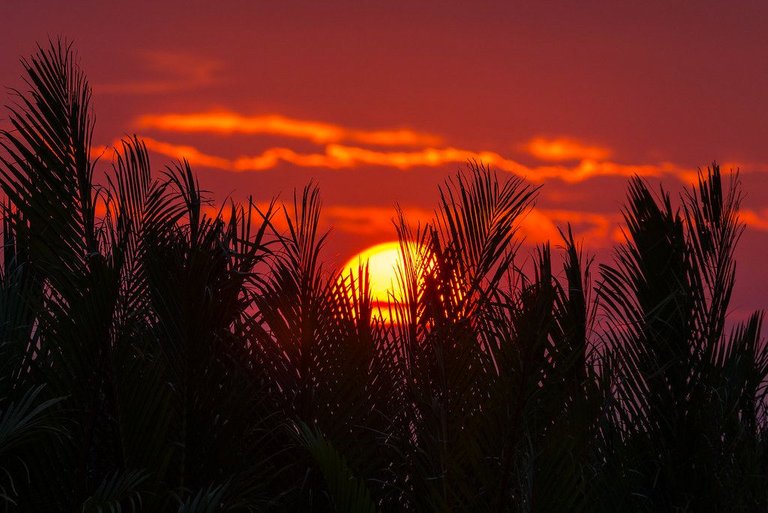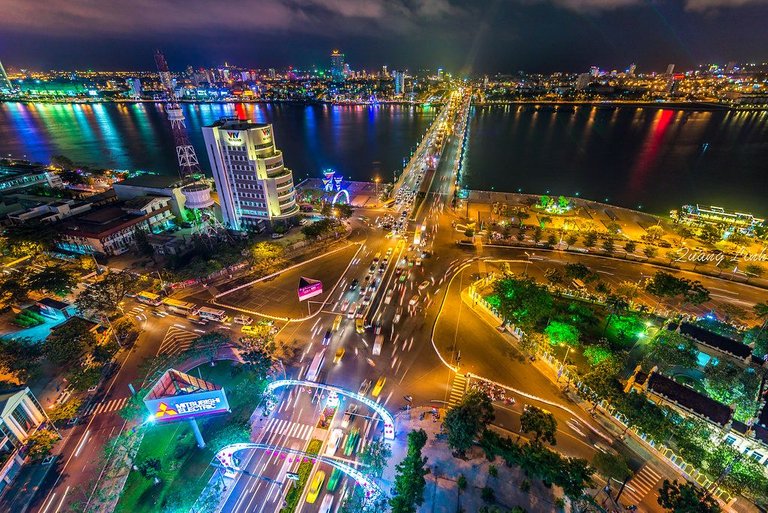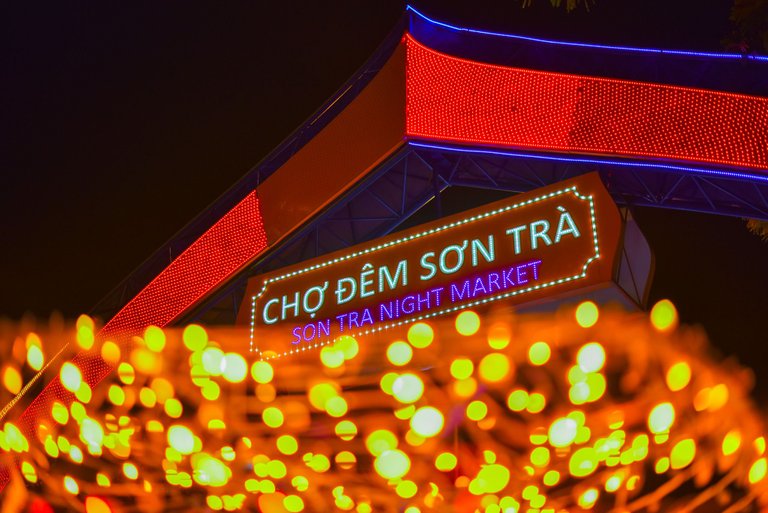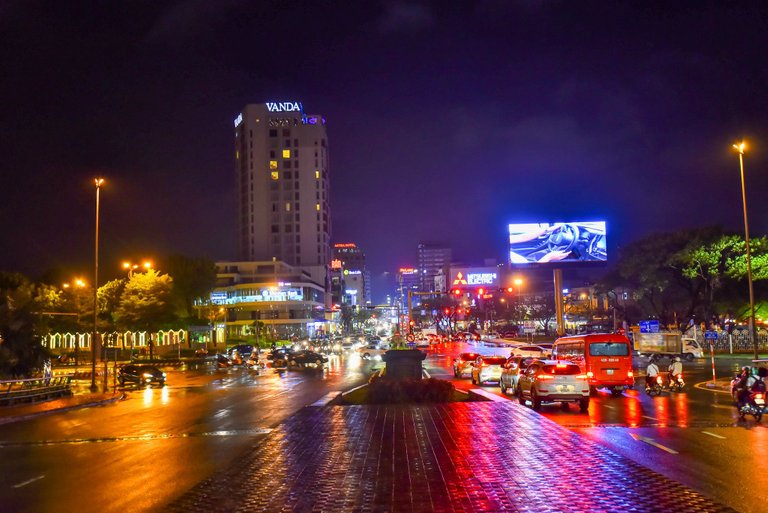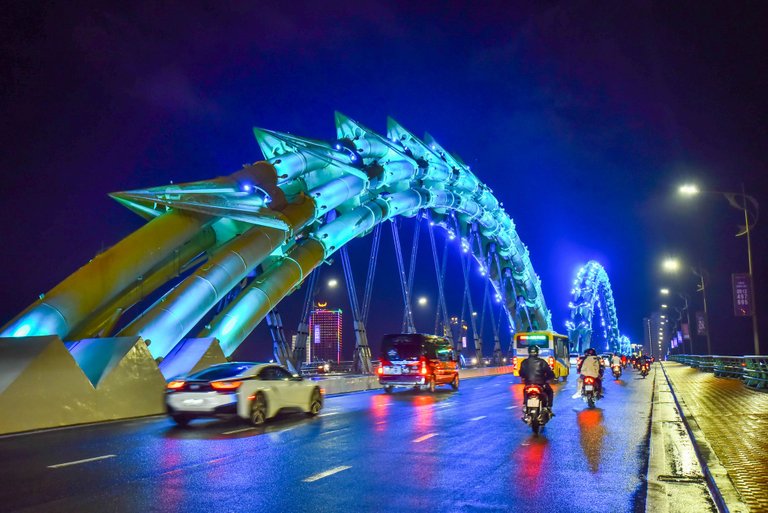 Han River Bridge has become a symbol of Da Nang city. Many tourists coming here often see the automatic turning bridge for boats to pass, especially at night, the bridge lights up very beautifully, which is the pride for the people of Da Nang city.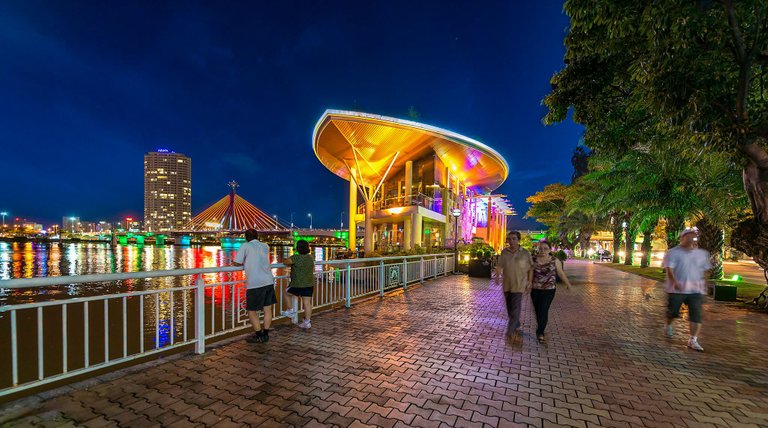 Like a sail sailing out to the sea of ​​Tran Thi Ly bridge by the poetic Han river. Tran Thi Ly Bridge is most beautiful at night. A person is fishing at night here, this moment is very beautiful for me.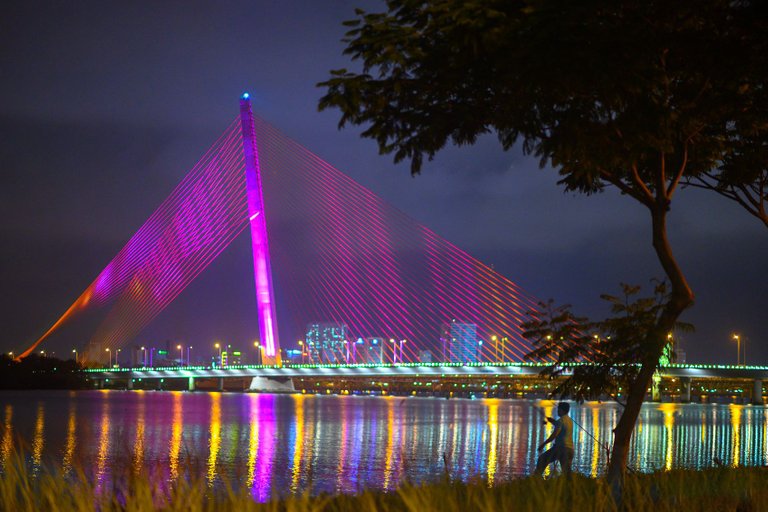 Before 2020, Da Nang has always been a favorite destination for international and domestic tourists. Since the Covid epidemic appeared, in Da Nang city, there have been very few international festivals. The most unfortunate thing is the international fireworks festival that takes place every year in Da Nang city. Da Nang Fireworks Festival is an international cultural tourism event, organized by Da Nang city. A highly professional event with the participation of teams from many countries around the world, the fireworks festival is held every year on April 29 and 30. Hopefully, this year when the pandemic changes, there will be changes. If the city turns positive, tourism in the city will resume as usual, and the fireworks festival will continue in the following years.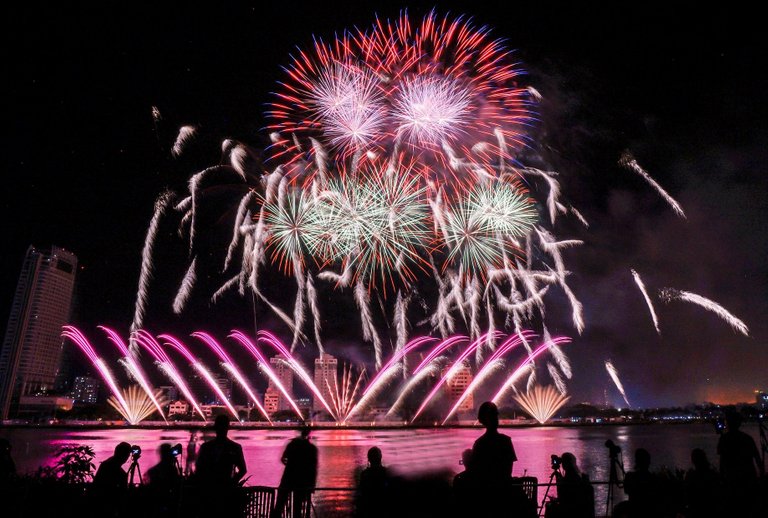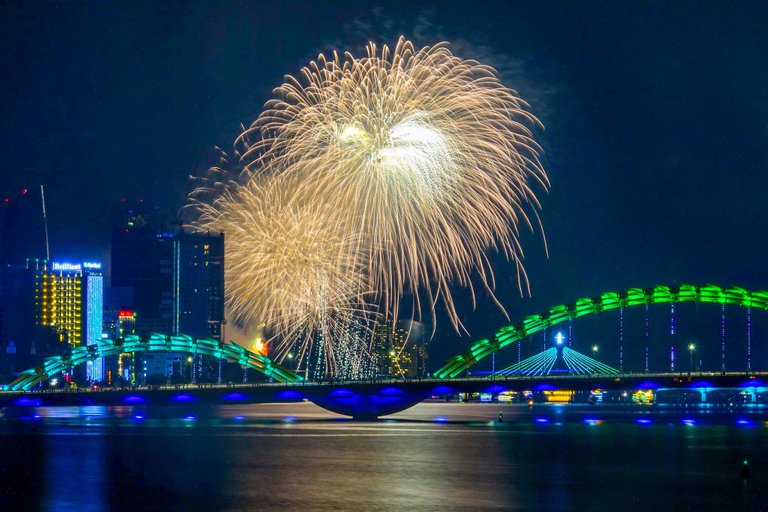 In today's article, I will introduce to everyone a very impressive bridge of Da Nang city. That is the dragon bridge of Da Nang city. This article was written by me about the night at the dragon bridge area. This place will have something special, which in today's post I want to send to everyone.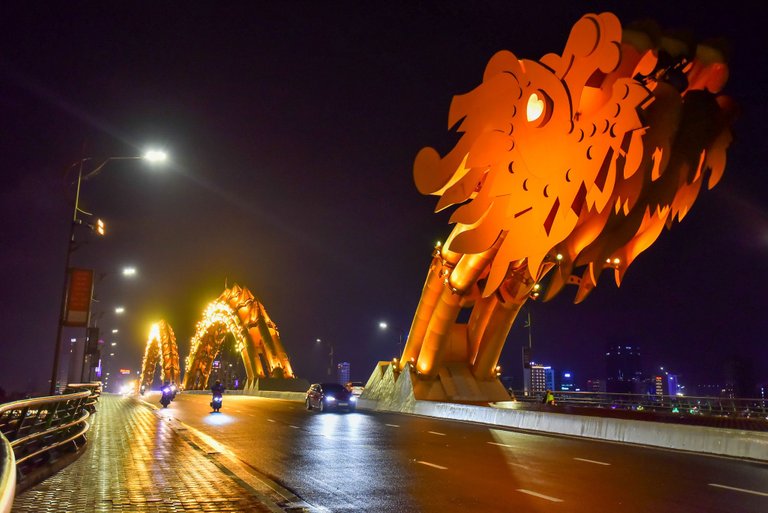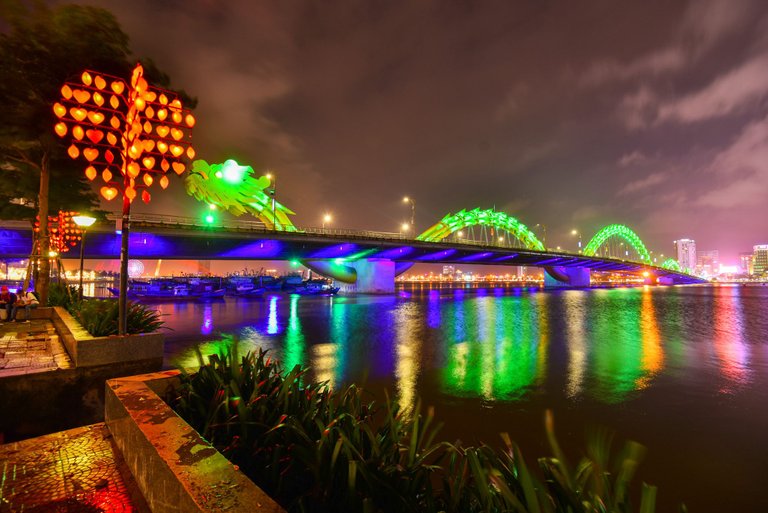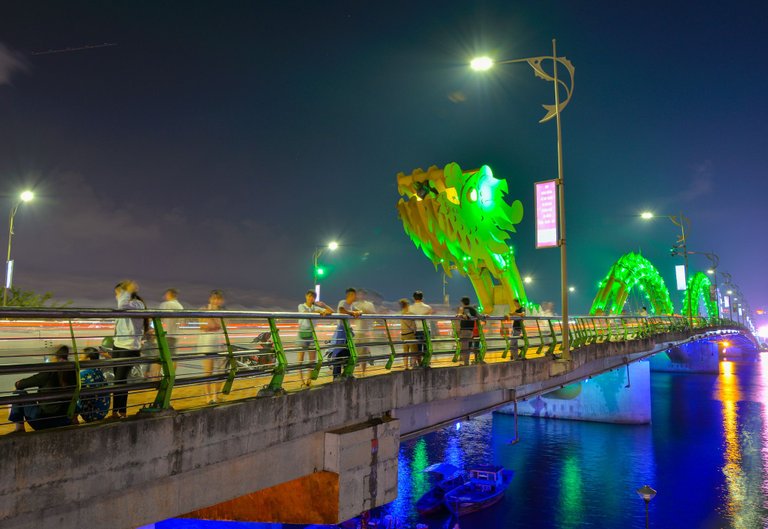 Da Nang is known as the city of bridges because every few kilometers people see a bridge in this city. However, these are not simple bridges, but these bridges have unique features, which you will not find anywhere in the world. Da Nang Dragon Bridge crosses the Han River, the bridge is located in the heart of the city center. Dragon Bridge is the most famous bridge in Da Nang city, because of its unique shape and interesting things. The bridge was built according to the architectural style of a dragon in the Ly Dynasty, reaching out to fly out to the sea. A very meaningful idea expressing the growing desire of Da Nang city to reach out and this is also one of the new symbols of Da Nang. Dragon Bridge was started construction in July 2009 and after more than 4 years of construction, the wide bridge was inaugurated on the 38th anniversary of the liberation of Da Nang city on March 29, 2013. Also at the dragon bridge. On both sides of the traffic lanes, there will be footpaths. Visitors can walk freely, watching the beauty of the dragon bridge and the view of Da Nang city from the bridge. The highlight of Da Nang Dragon Bridge is that the Dragon Bridge is equipped with a function that amazes visitors, that is, it can spray fire and spray water. To admire the Dragon Bridge in Da Nang spitting fire and spraying water, visitors must come to the dragon bridge at 9 pm, on two weekends, Saturday or Sunday. A good location for you to admire the dragon bridge spitting fire and water is at every location on the Han River. The place to see the best is Tran Hung Dao street and stand near the area on the dragon bridge, where the dragon's head is. If you stand from above high-rise buildings, it can help you see more clearly, here you can also see at night at the Han River worshiping dreams.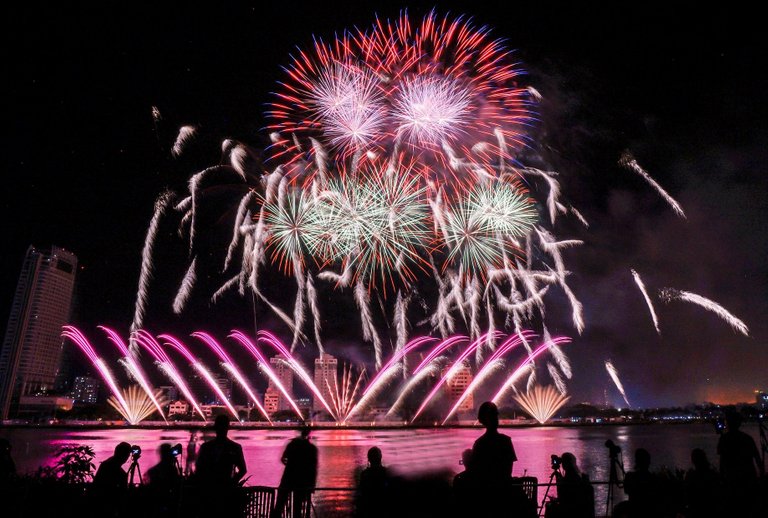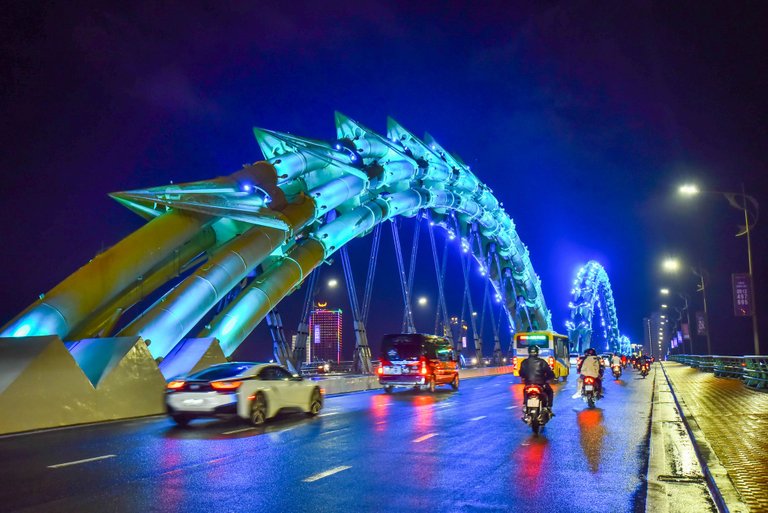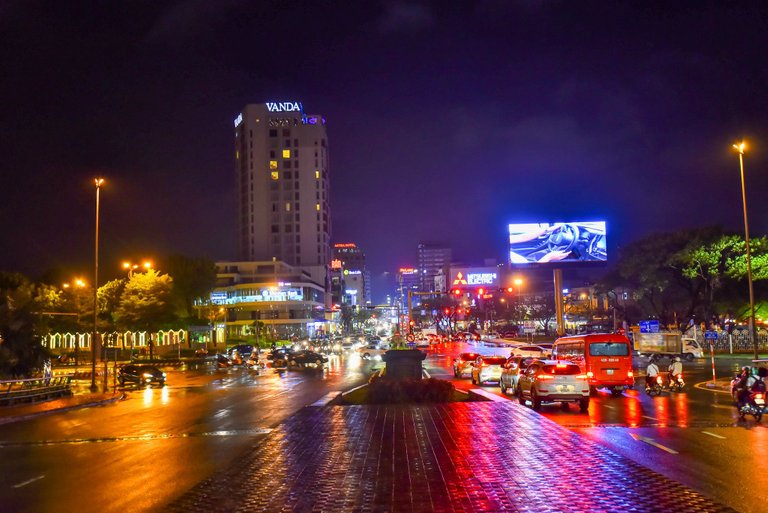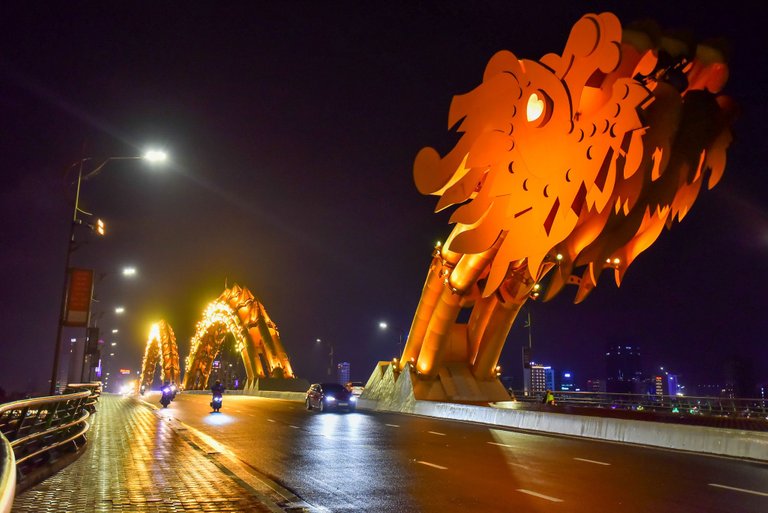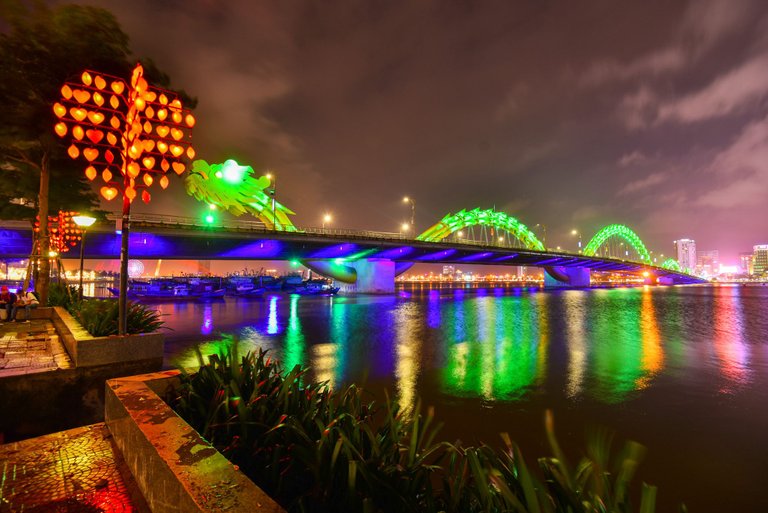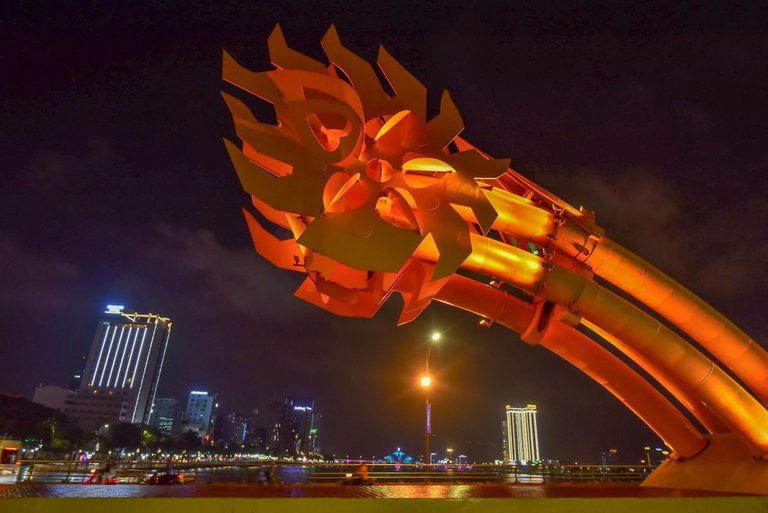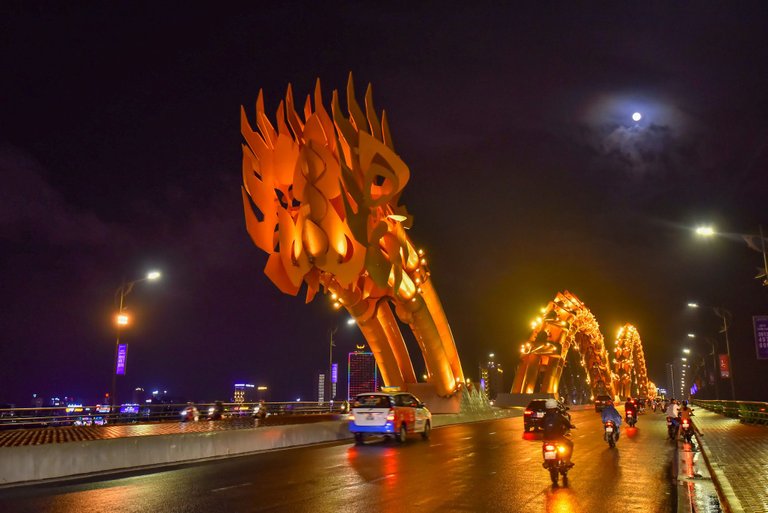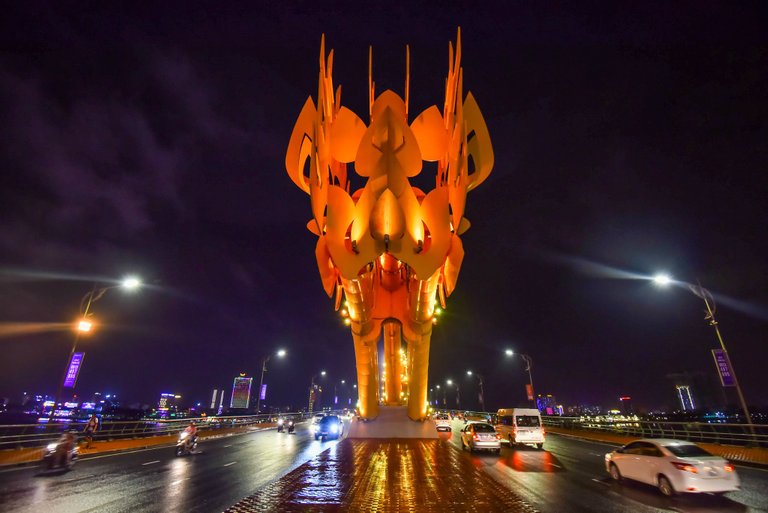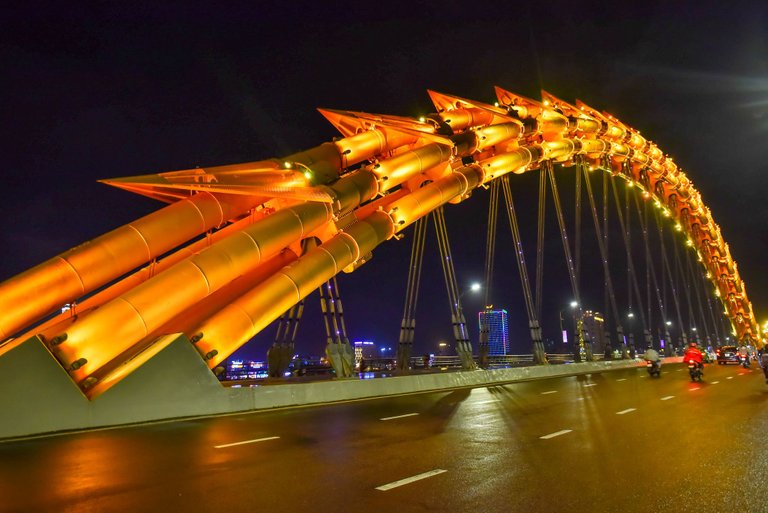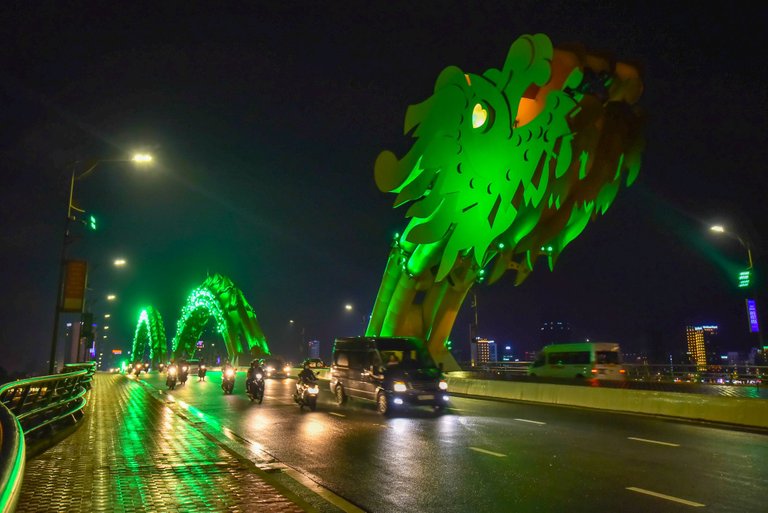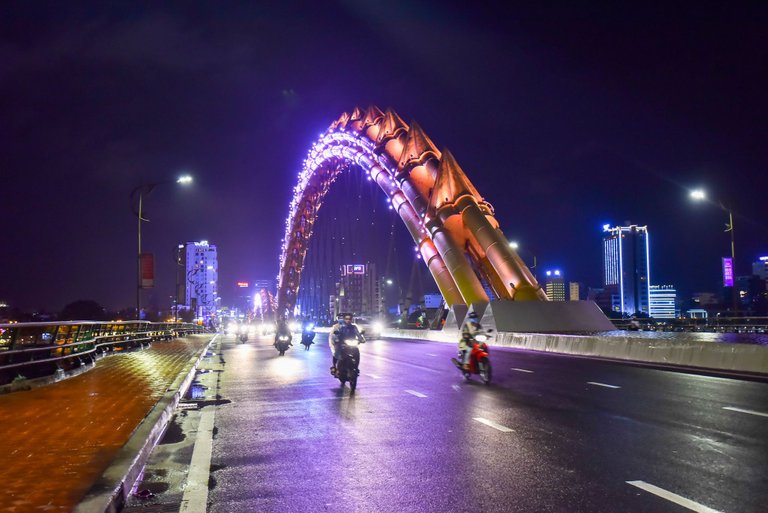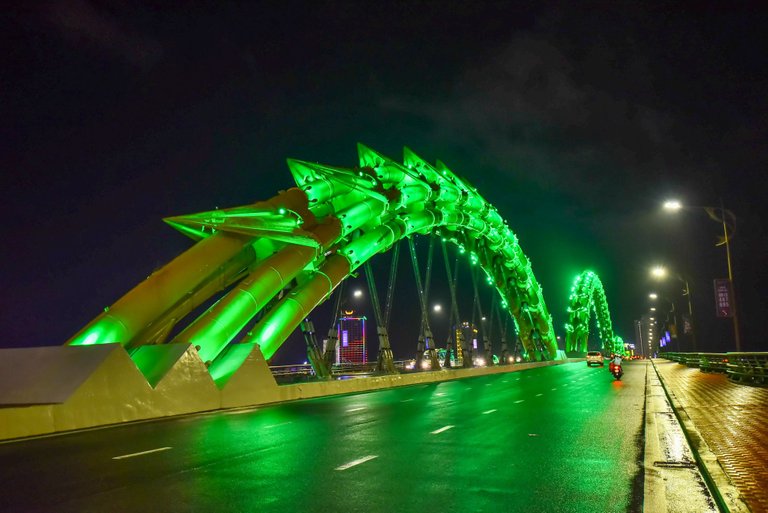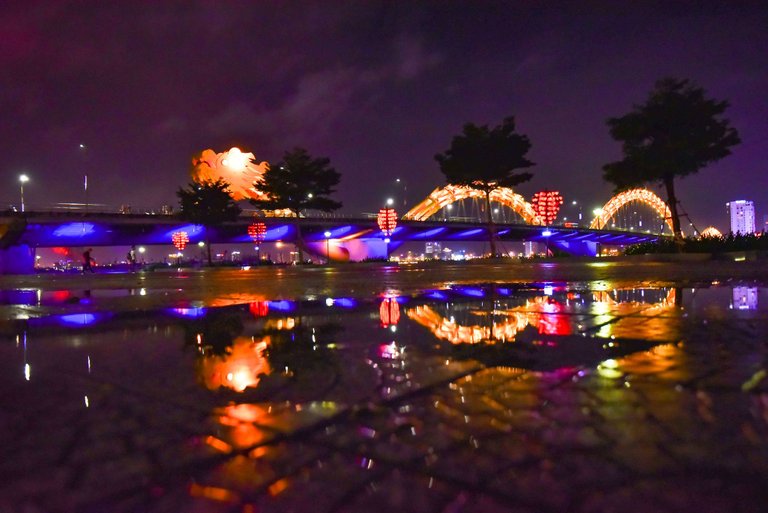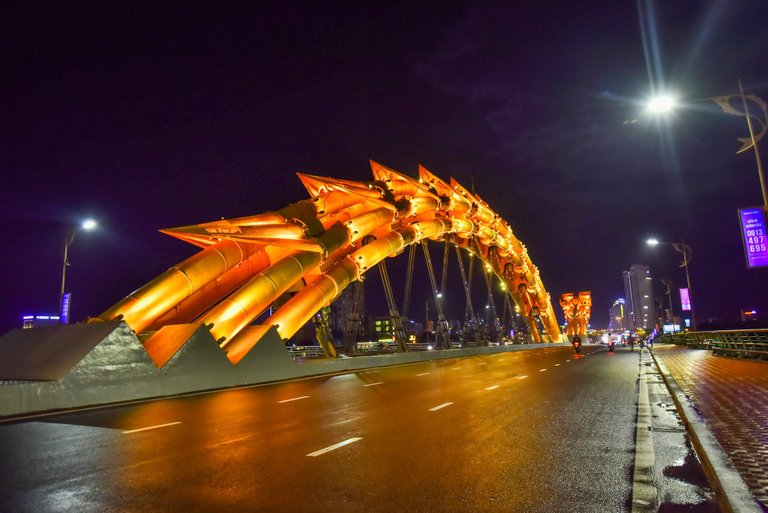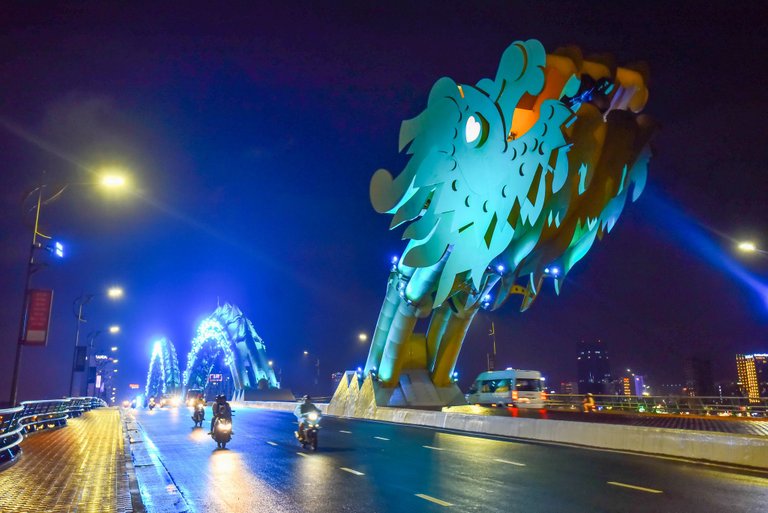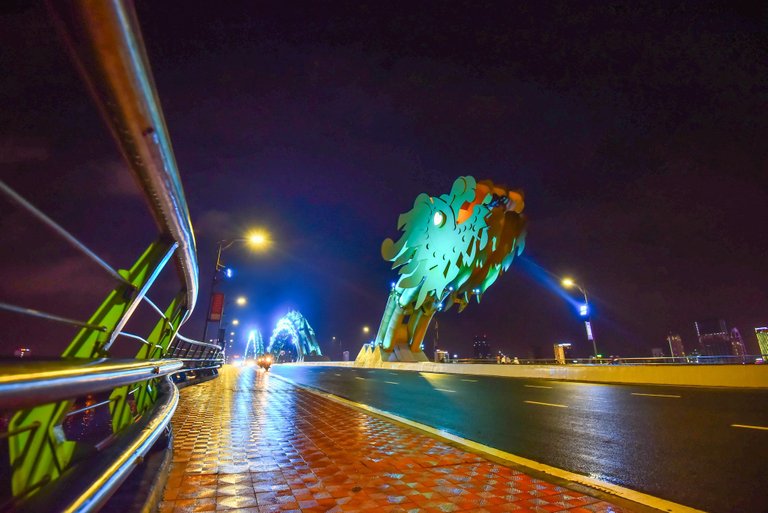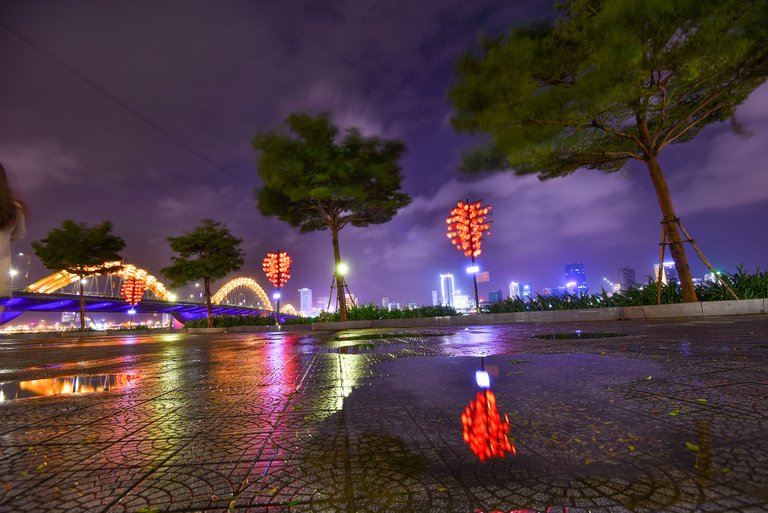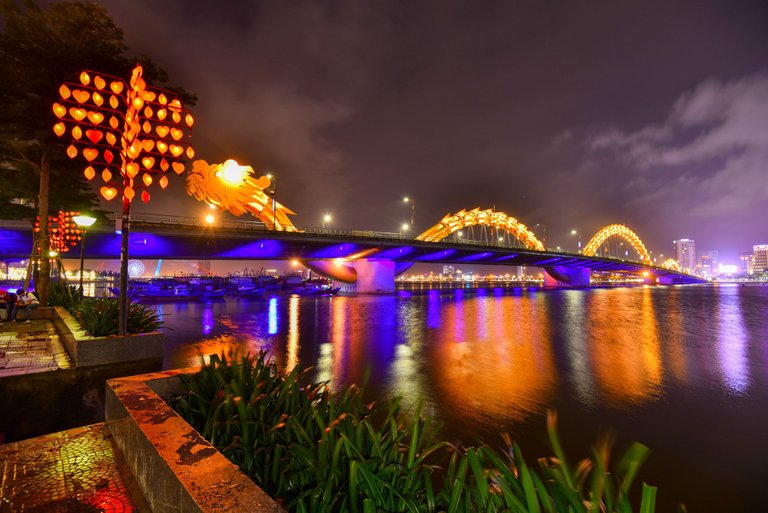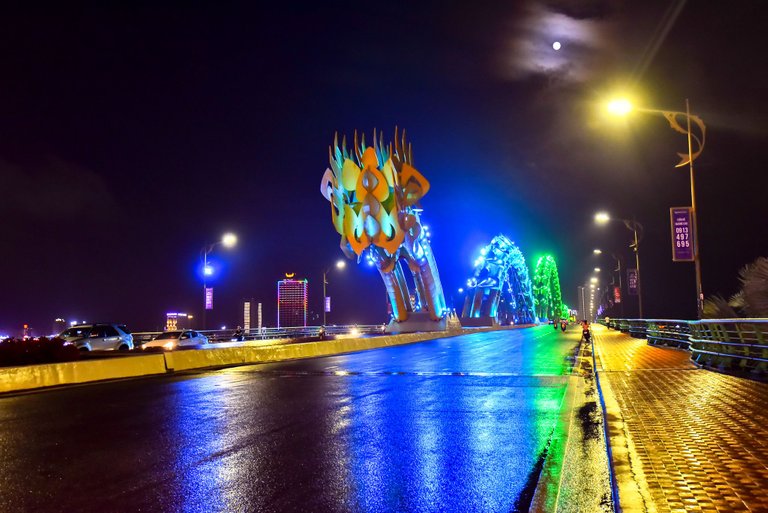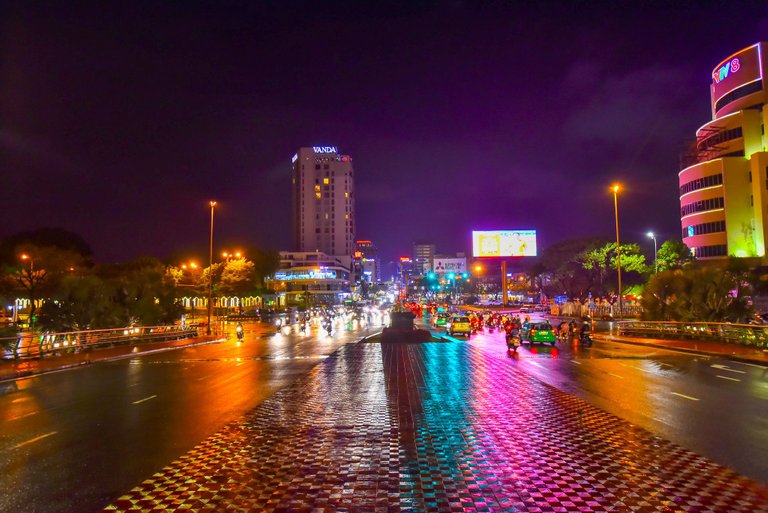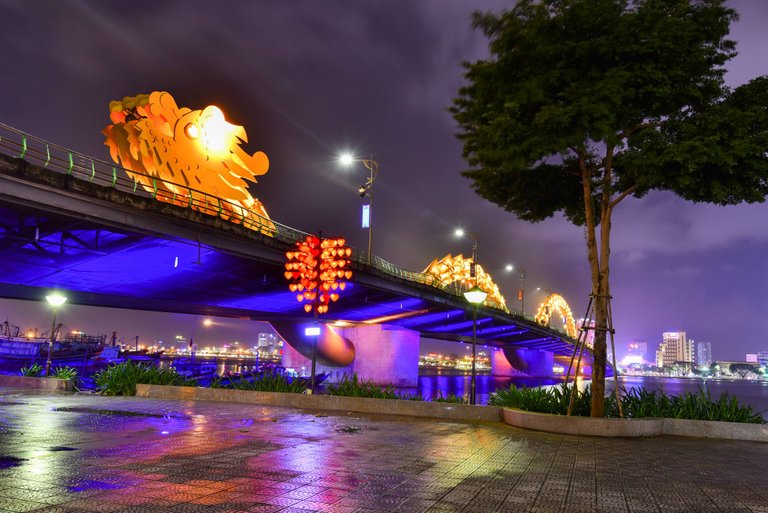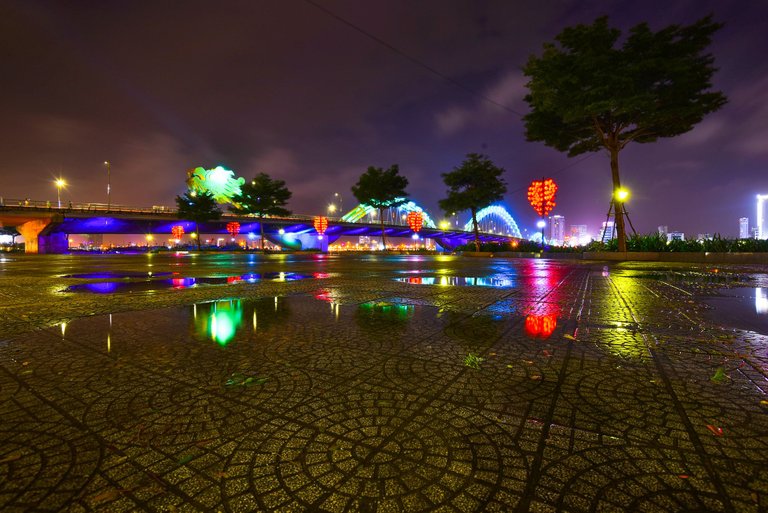 The area below the dragon bridge is another famous tourist destination that I also want to introduce in today's article, which is the bridge of love and the carp turning into a dragon. Carp turns dragon and Love Pier are two constructions located next to each other. The image of carp turning into a dragon not only beautifies the landscape of the Han River but also helps to add aesthetic value to the area on the east bank of the Han River. The carp turning into a dragon is delicately carved by Non-Nuoc artisans with many artistic features. Next to the statue of a carp turning into a dragon is the Love Bridge. When you come to Love Bridge at night, you will see a lot of red heart lights flashing, reflecting light on the river surface, very romantic. You can buy locks with your and your lover's names engraved, to lock them together with your lover on the fence of the bridge, to mark the milestone of two people's love.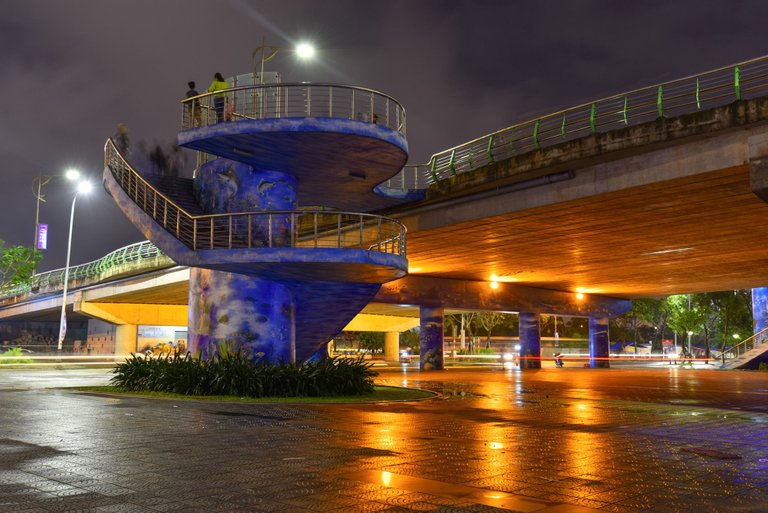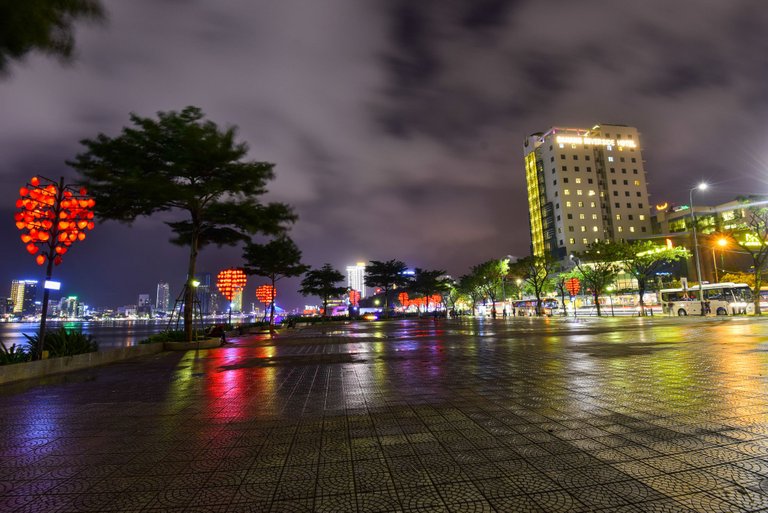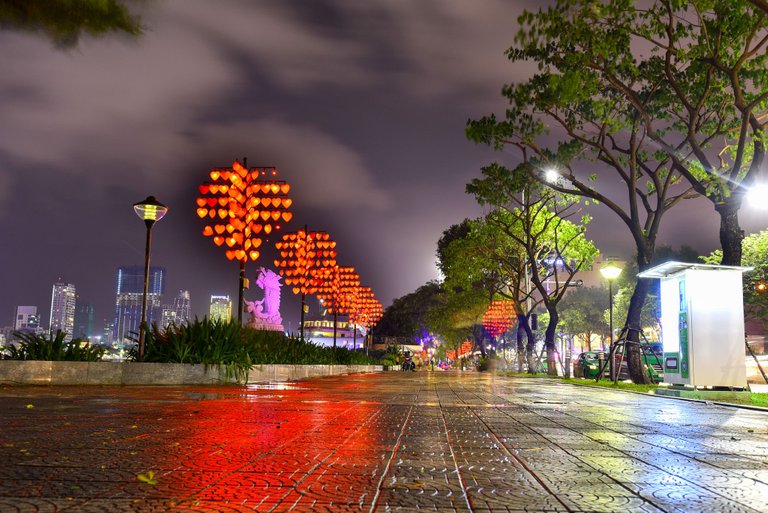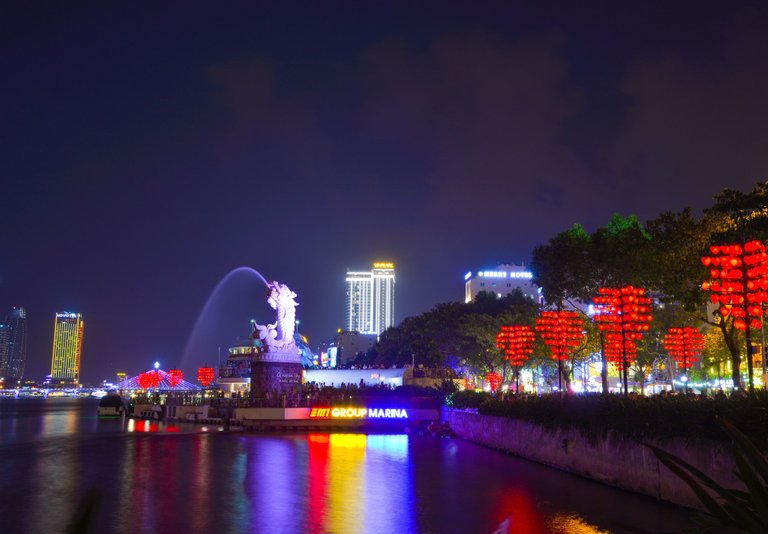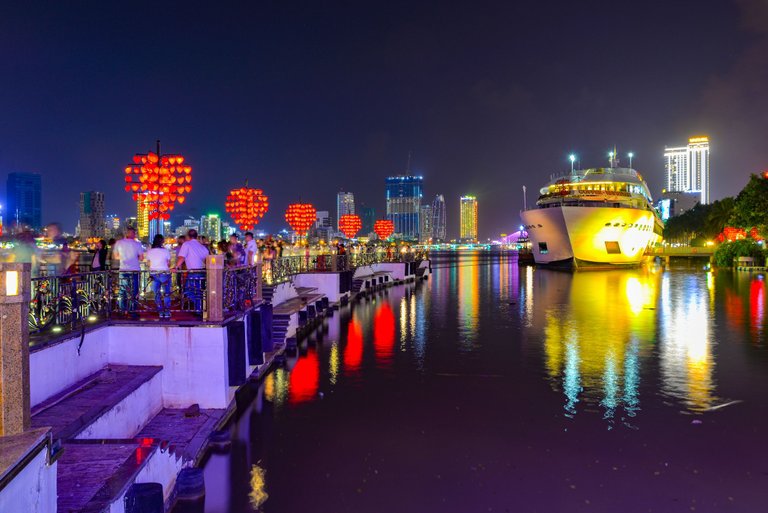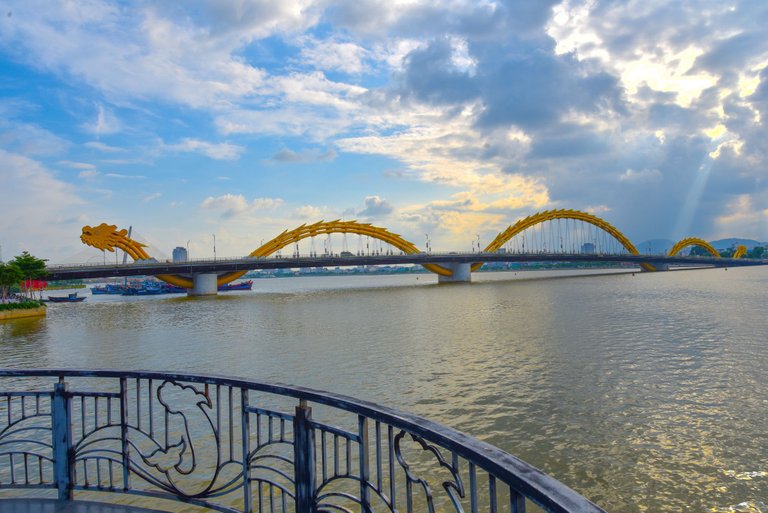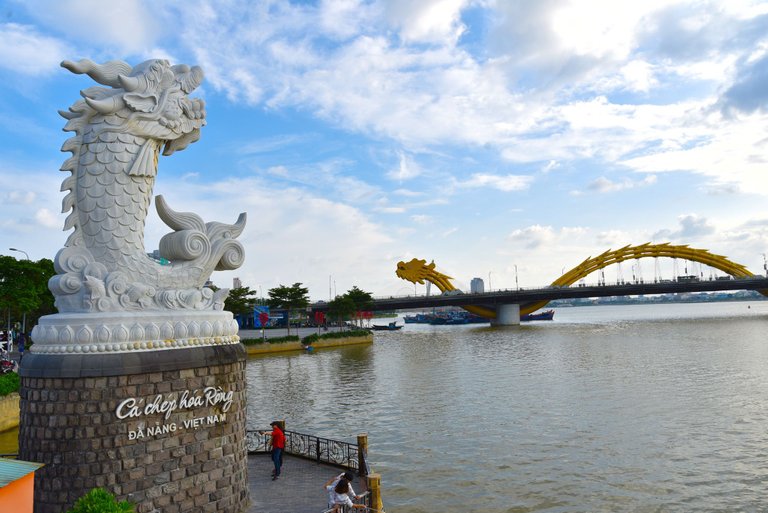 Close to the area of ​​the dragon bridge and the bridge of love, there is a busy night market, which is heavily traded and attracts a lot of tourists at night. If you want to find a place to visit, explore the vibrant atmosphere and participate in shopping activities, or enjoy delicious and attractive food, etc., you should not miss Son Tra Da Nang Night Market. The market was built in a busy commercial center. And the walking street with many different attractive services, coming here you can freely choose for yourself the foods you like, your favorite items, etc. Son Tra Da Nang Night Market is also considered the most vibrant market worth exploring. Established on September 2, 2018, in a beautiful location. Although only operating for 4 years, this place has become a name that attracts a large number of domestic and foreign tourists. However, its birth not only serves the purpose of shopping, but also a repository of typical cultural values ​​of the central land. In particular, the most unique and impressive feature of Son Tra Da Nang Night Market is the combination of dining and entertainment with sightseeing and exploring the city at night. With careful investment in interior design and product quality, visitors will feel extremely comfortable when coming to this place. Son Tra night market is located on Mai Hac De - Ly Nam De route in An Hai Tay area, Son Tra District, Da Nang city. Along with other famous tourist attractions in Da Nang such as Dragon Bridge, Love Bridge, and Carp Turning into Dragon Statue. So, if you come here, you can enjoy a full package of sightseeing, sightseeing, entertainment, and shopping services. To go to the night market you can take a taxi, if you want to be free, you can ride a motorbike. Just move to the Dragon Bridge, look down at the sidewalk on the right-hand side of Tran Hung Dao Street, you will immediately see the bright, colorful electric lights. That is the area of ​​Son Tra night market. In front of the night market area is a welcome gate, lit by shimmering LED lights.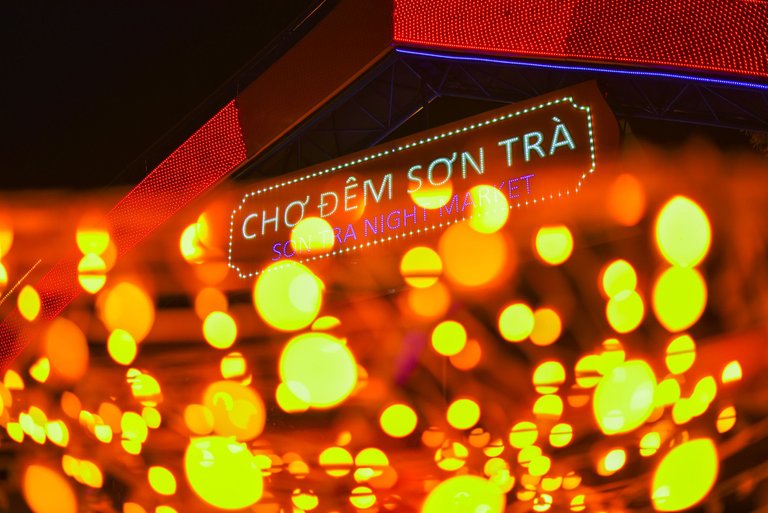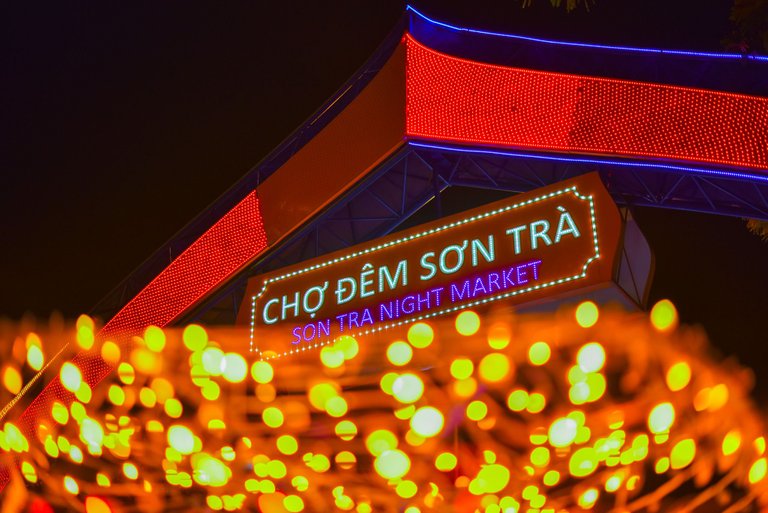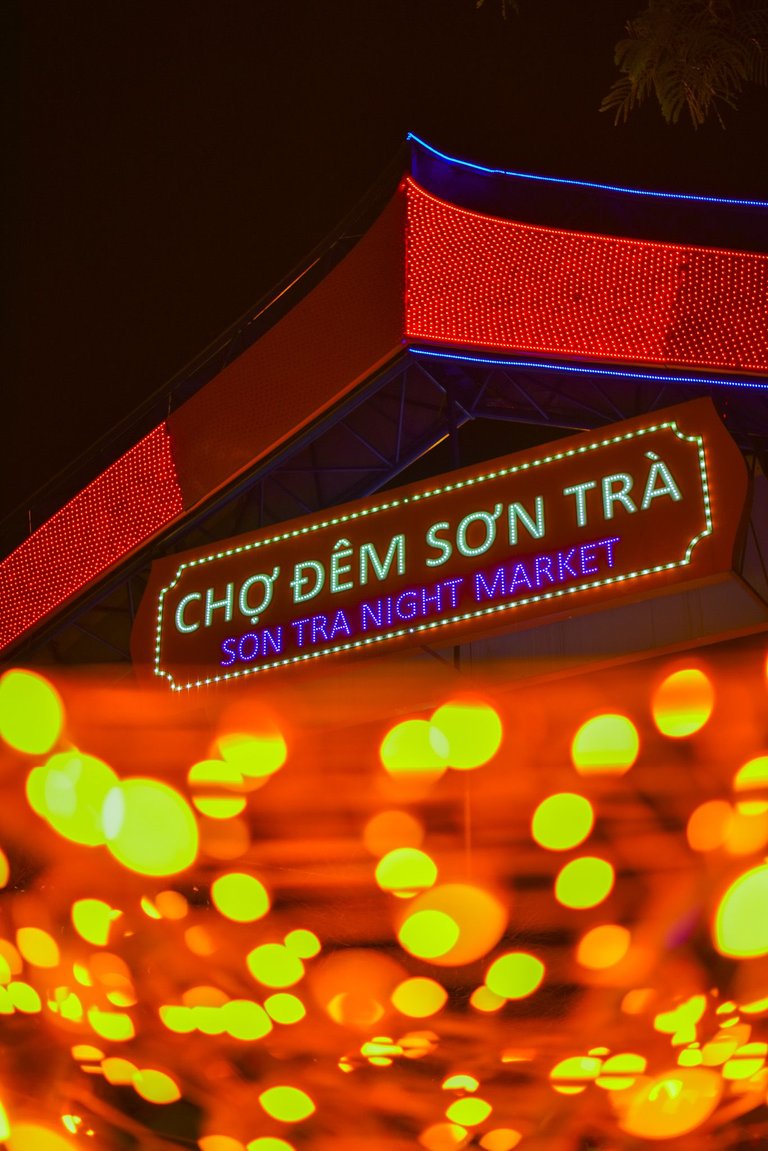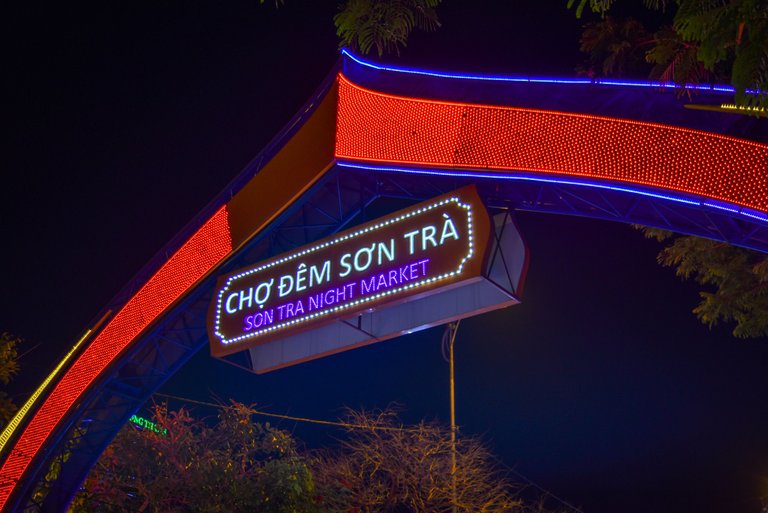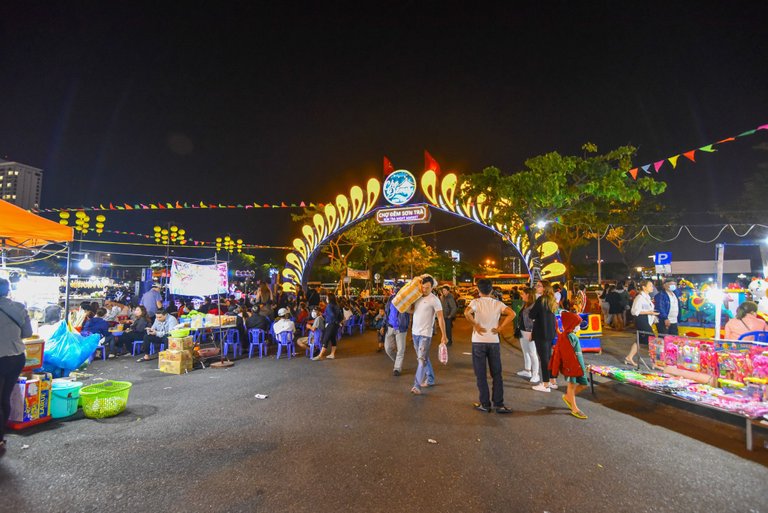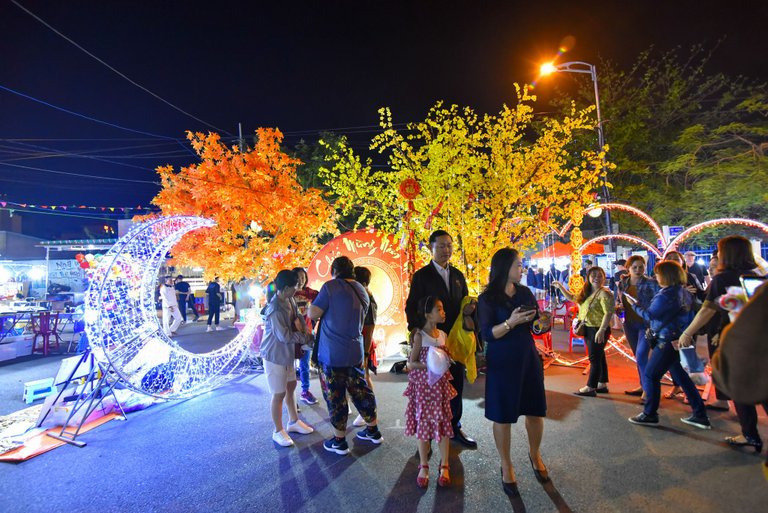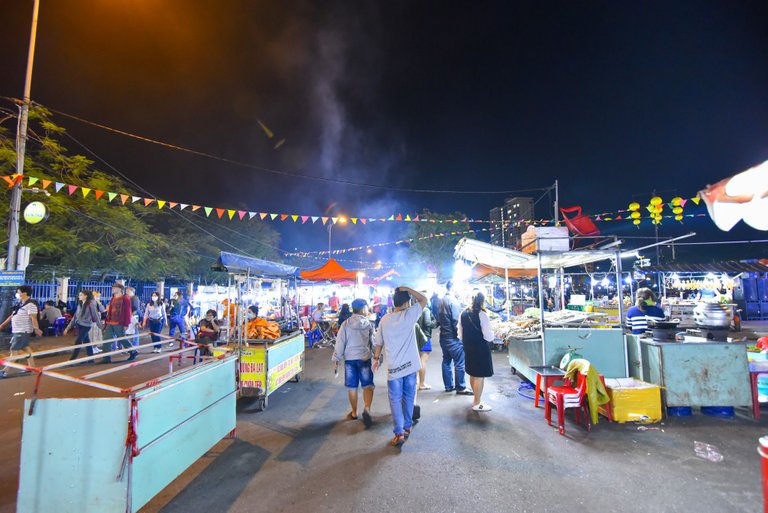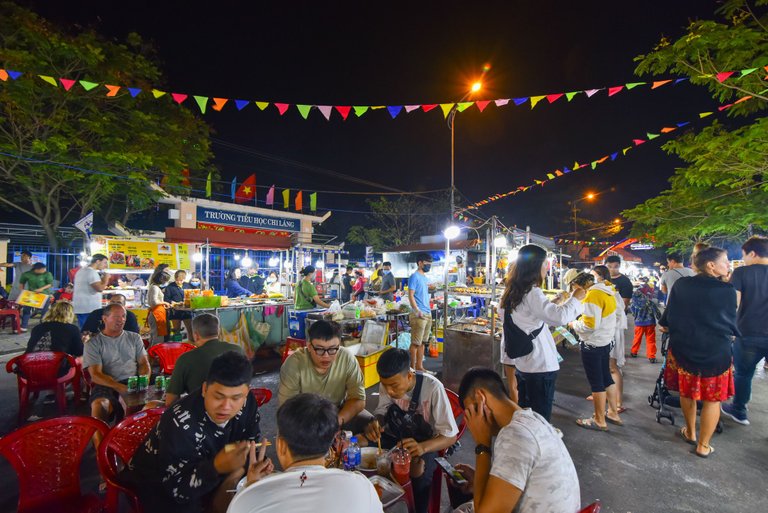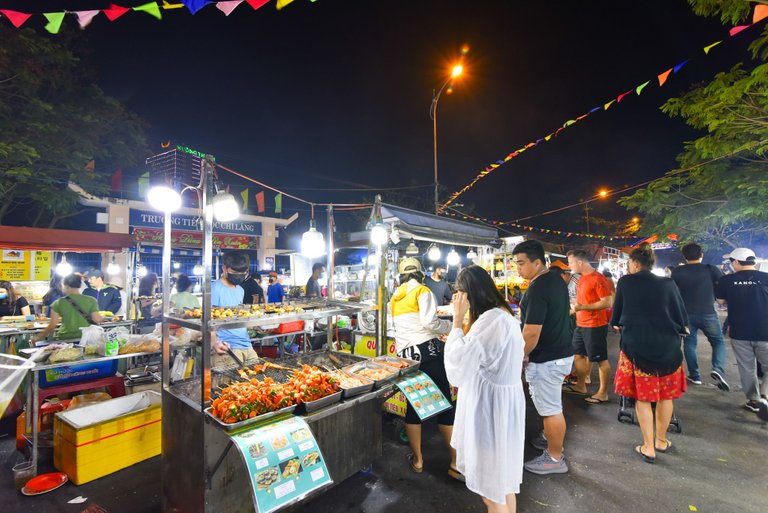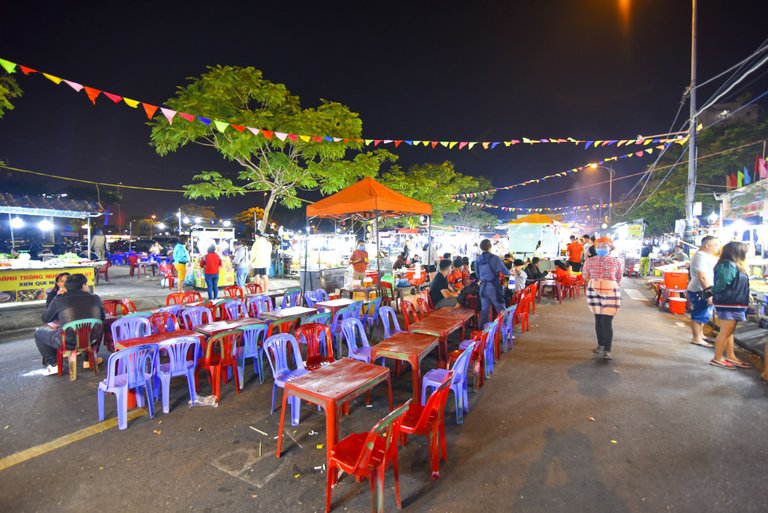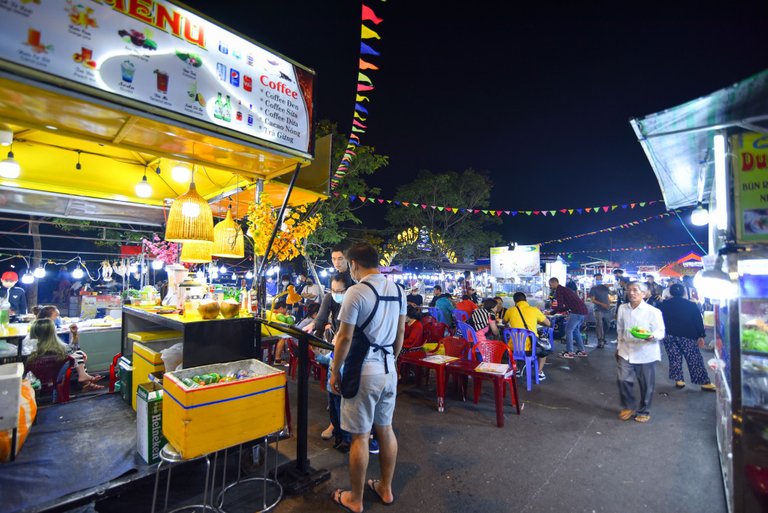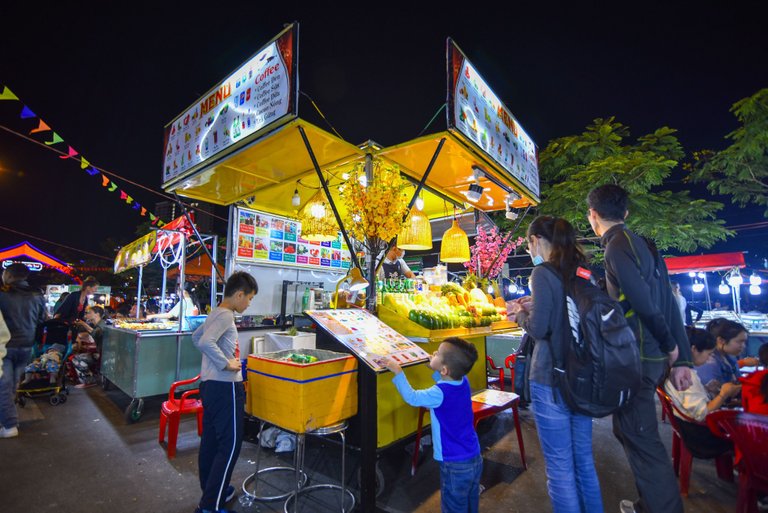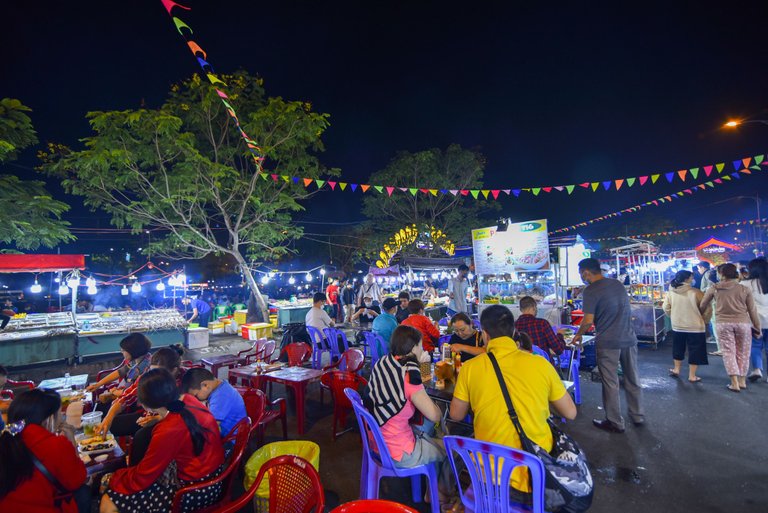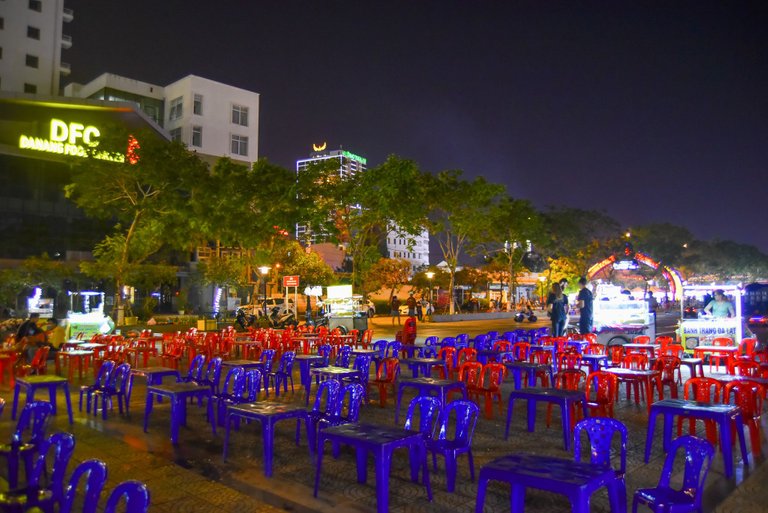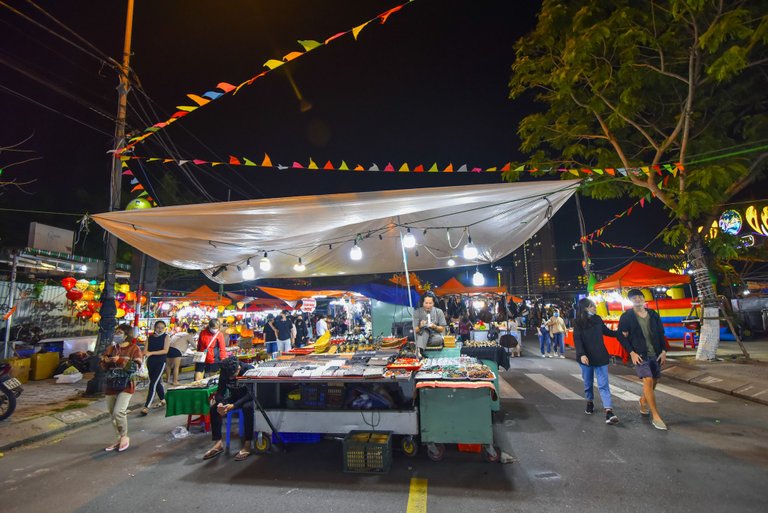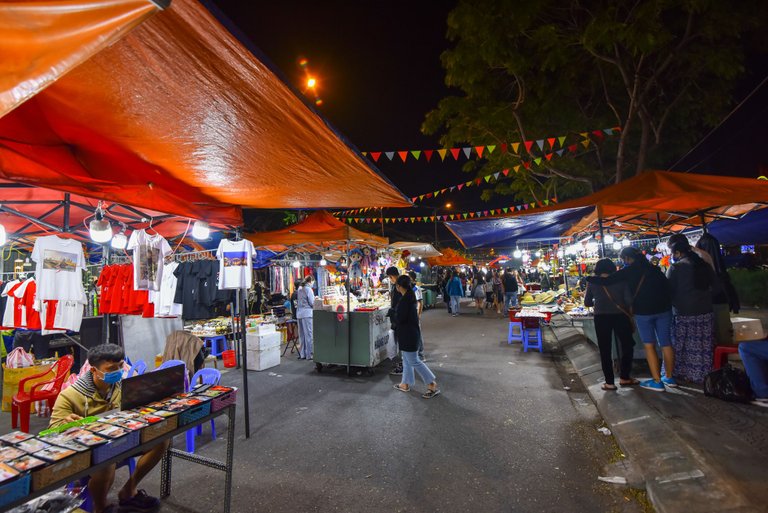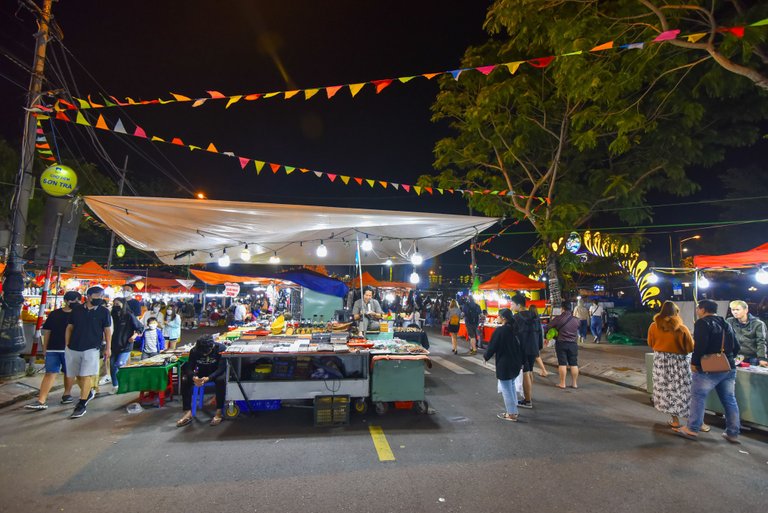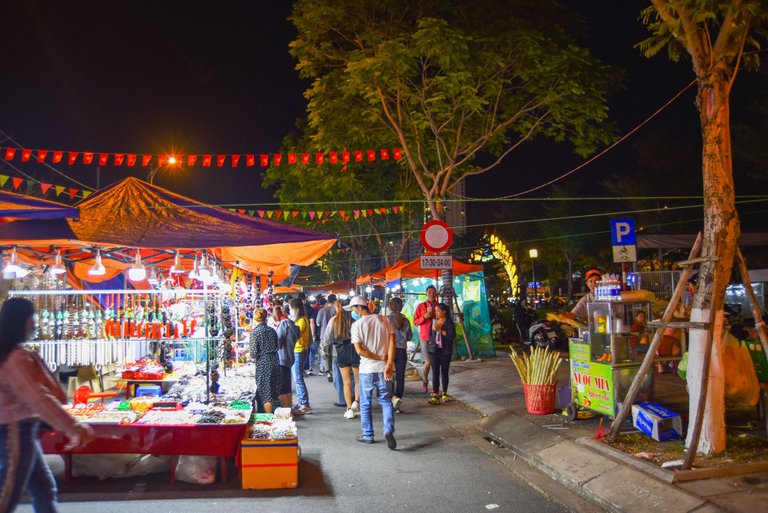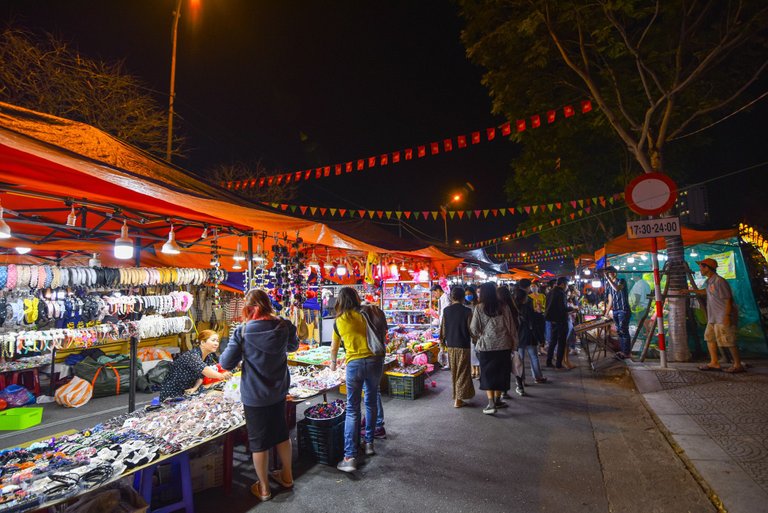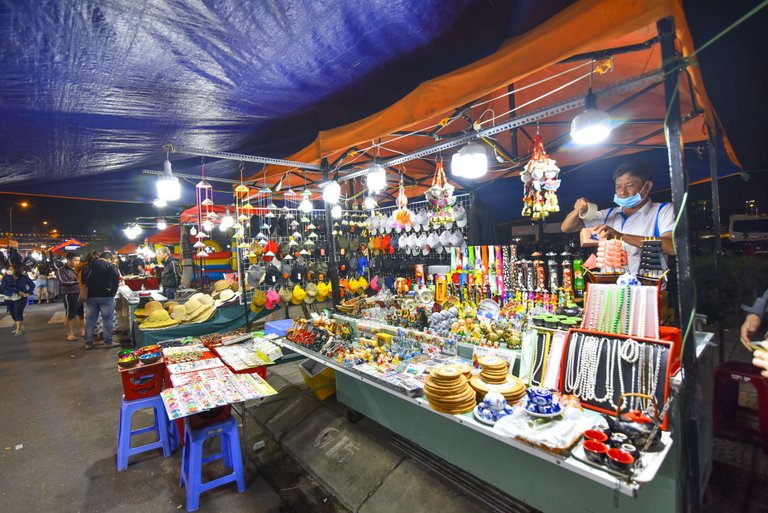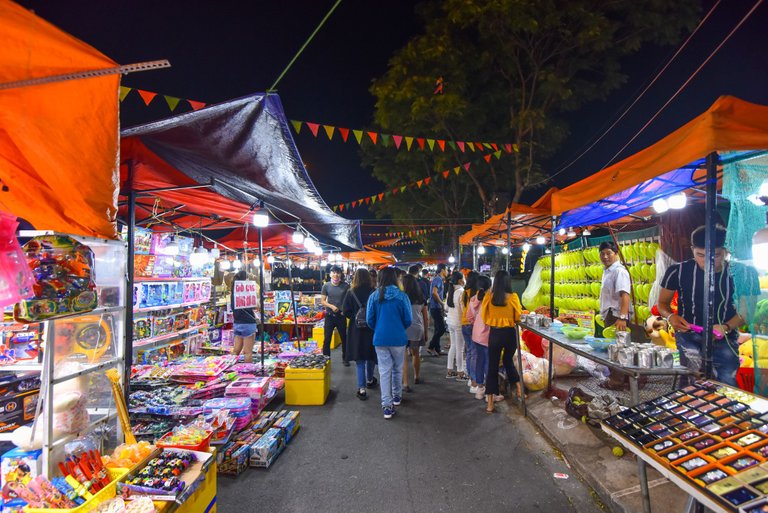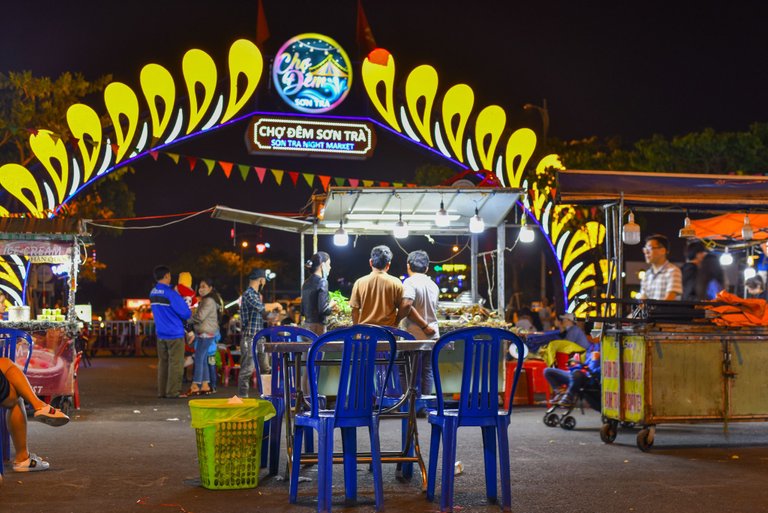 Son Tra Night Market is open daily from 6 pm to 11 pm. Son Tra Night Market is open completely free for all residents and visitors to experience. At Son Tra night market, more than 150 stalls are selling a variety of items. The specialties of Da Nang city will be fully available at this night market area. At affordable prices, visitors can choose their favorite souvenirs. From seafood to dry foods or just glasses of fruit juice, smoothies... Dishes are interspersed with stalls displaying typical local products and services. nightlife entertainment.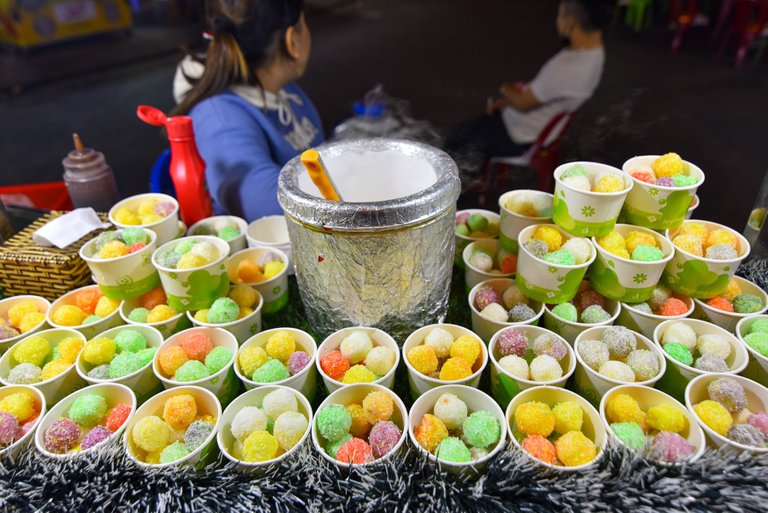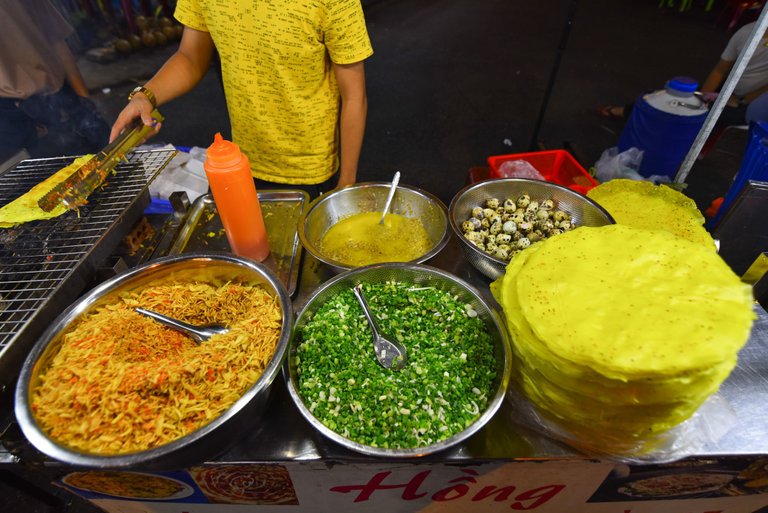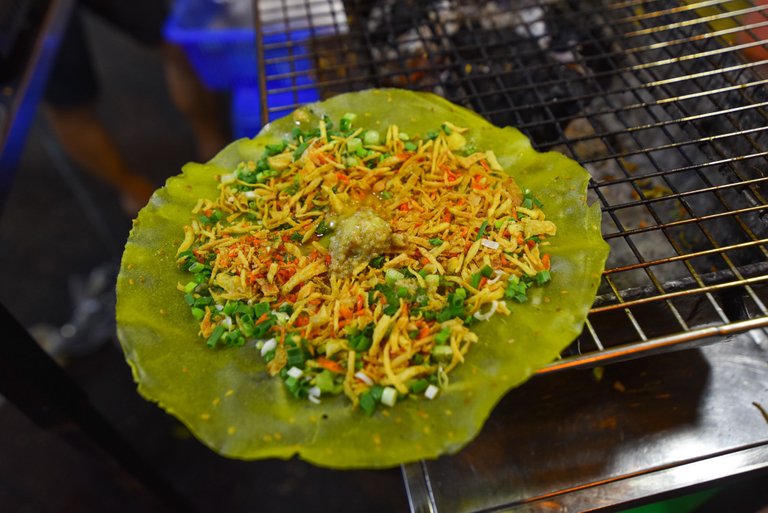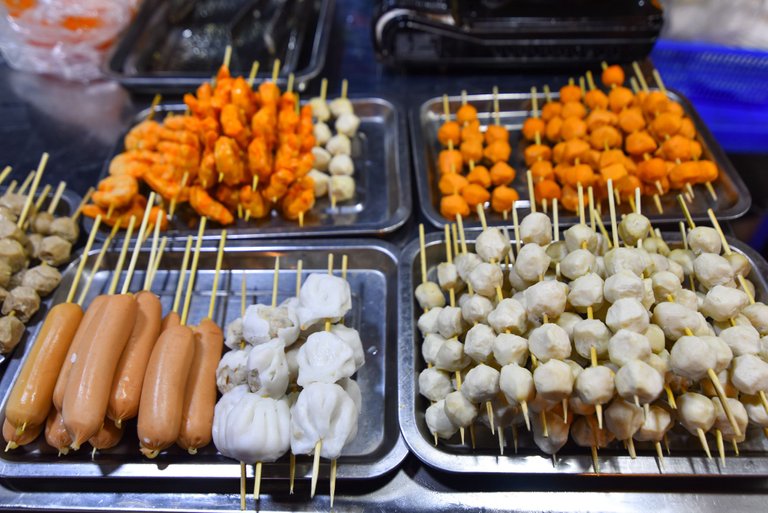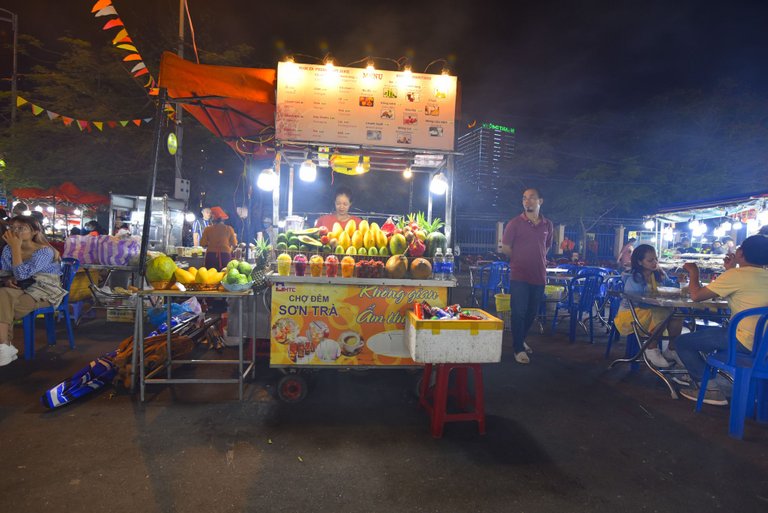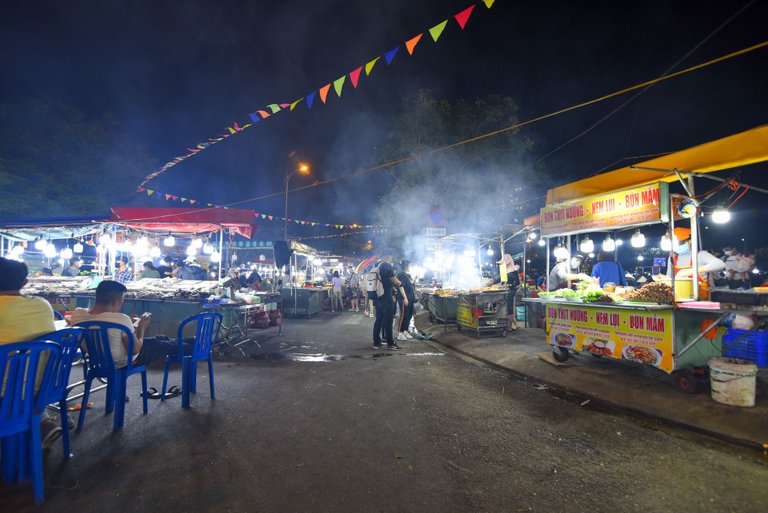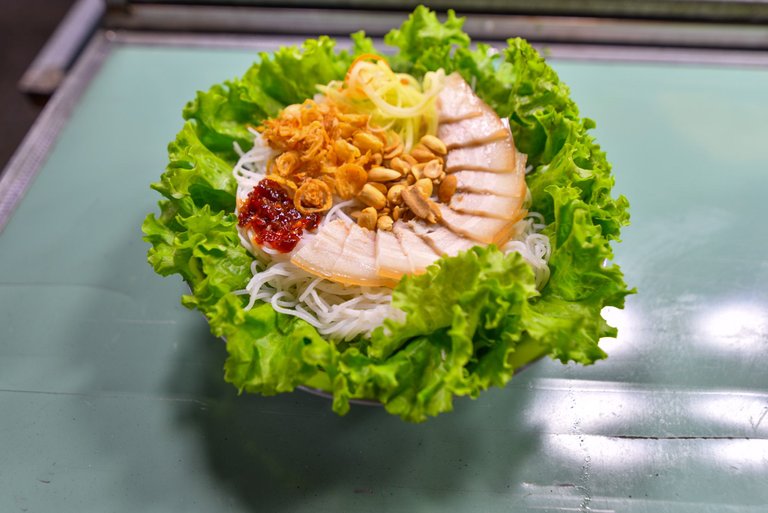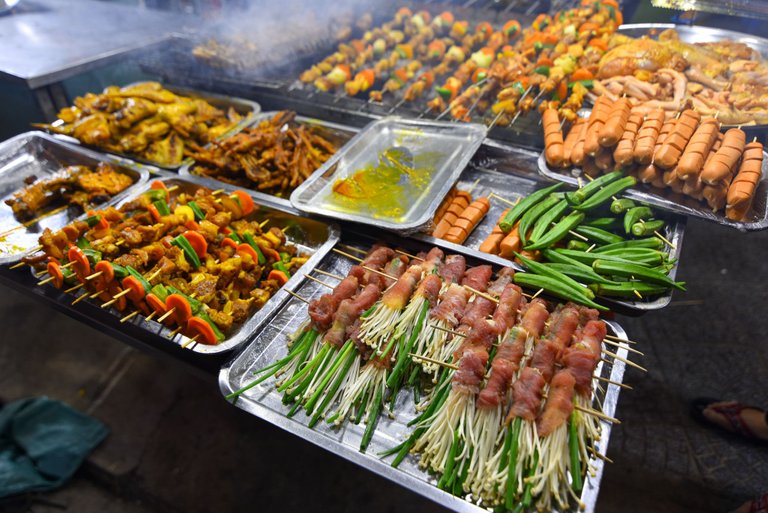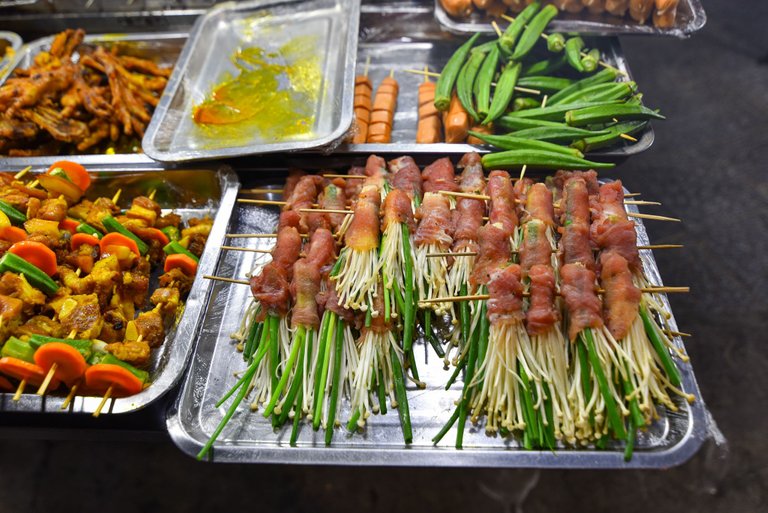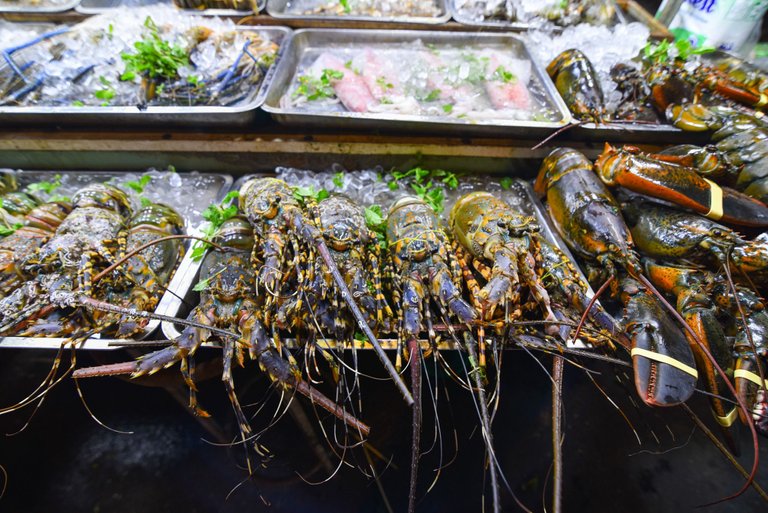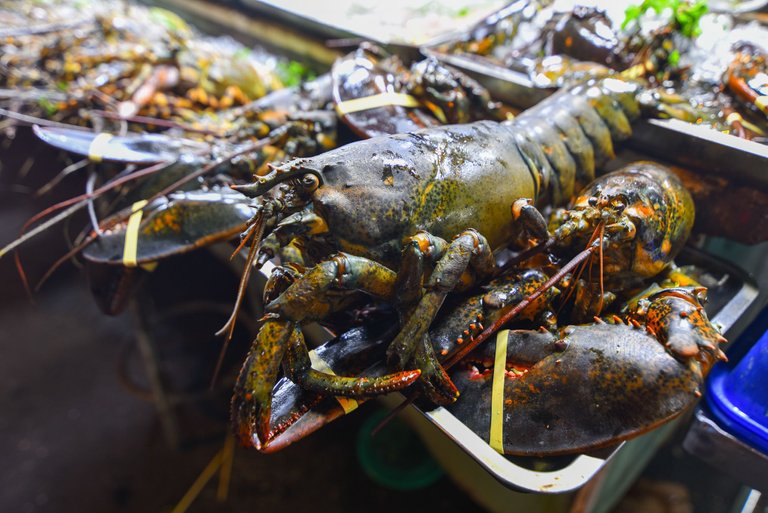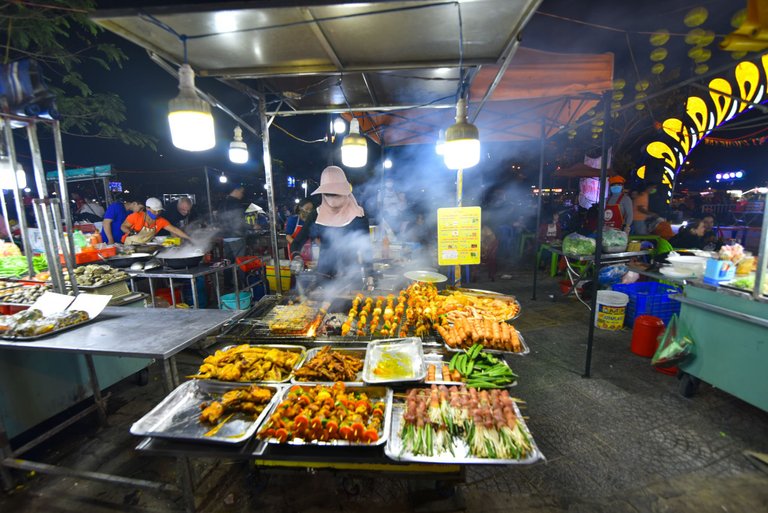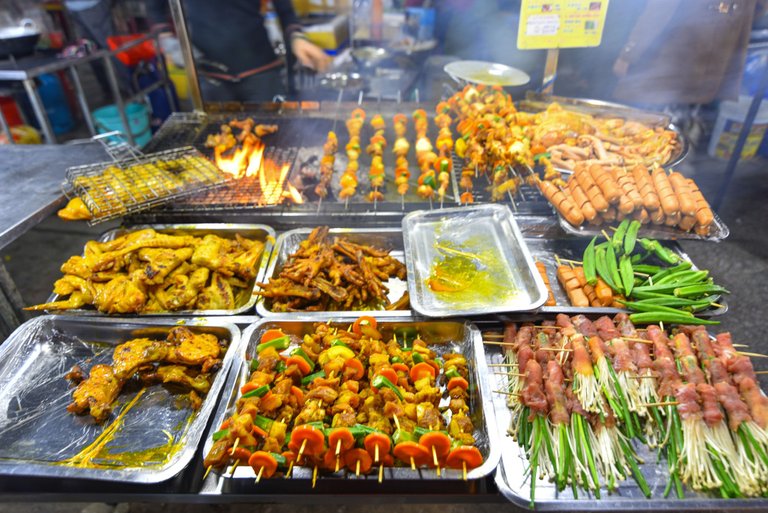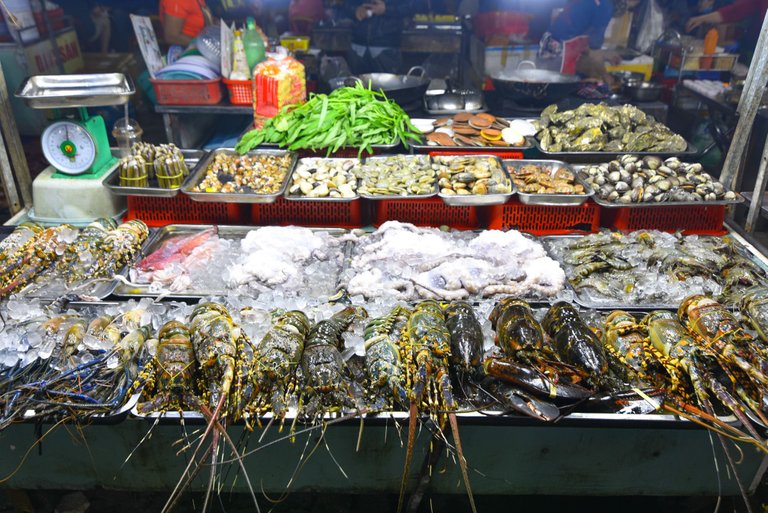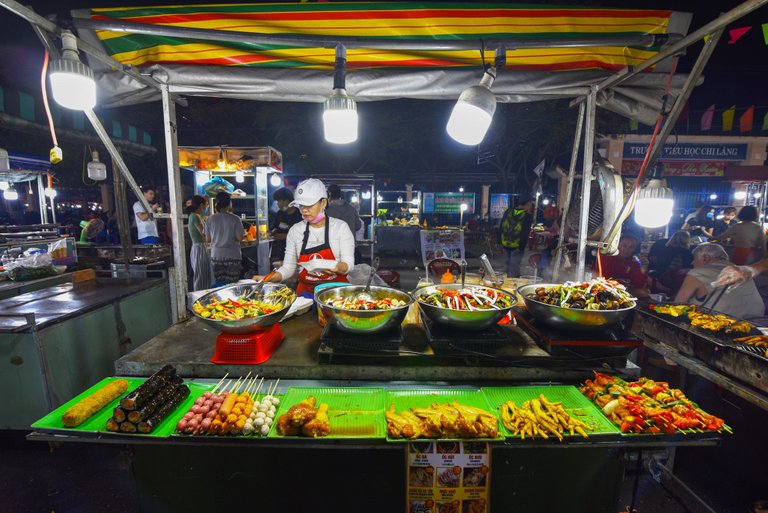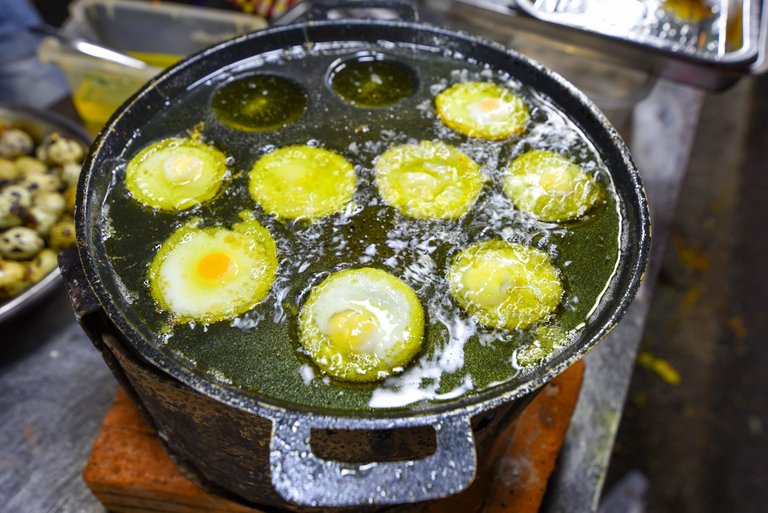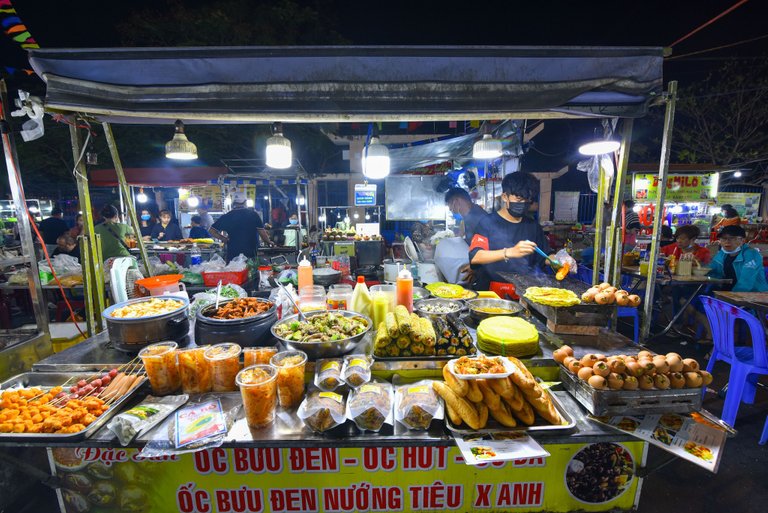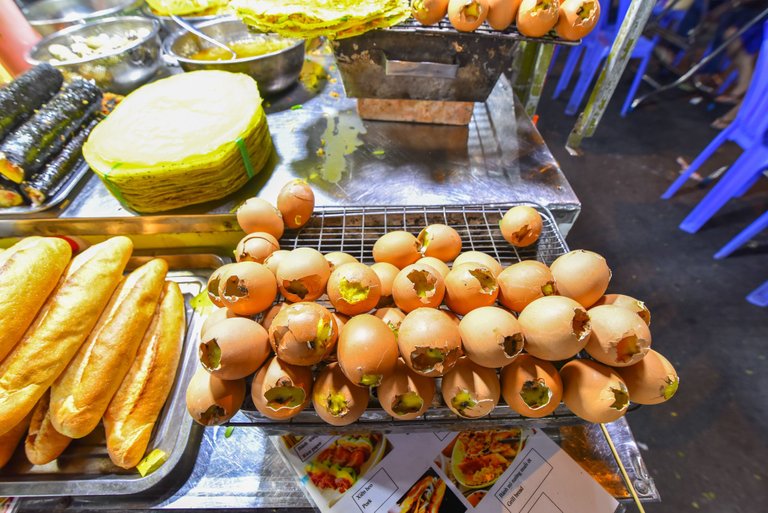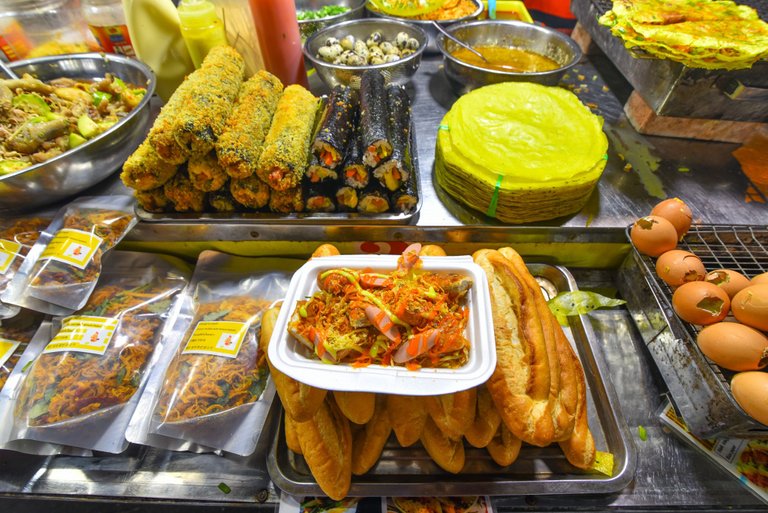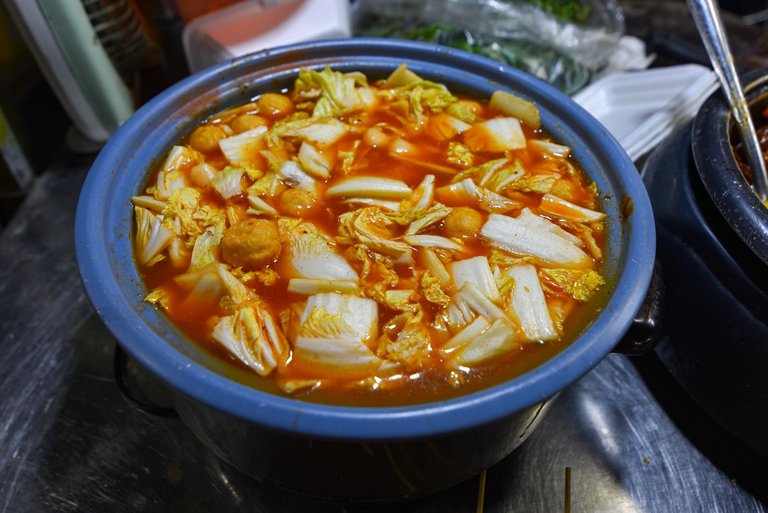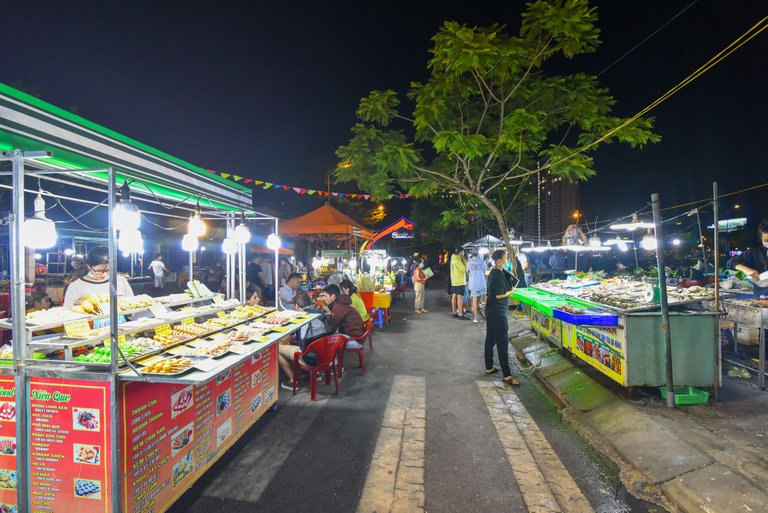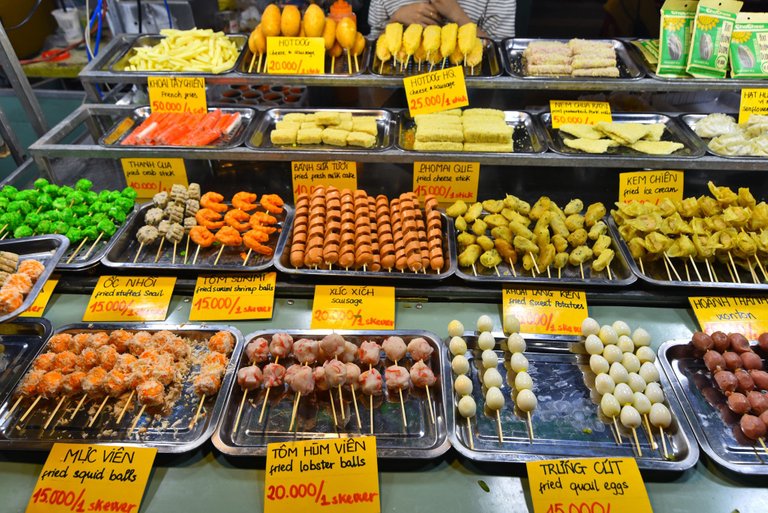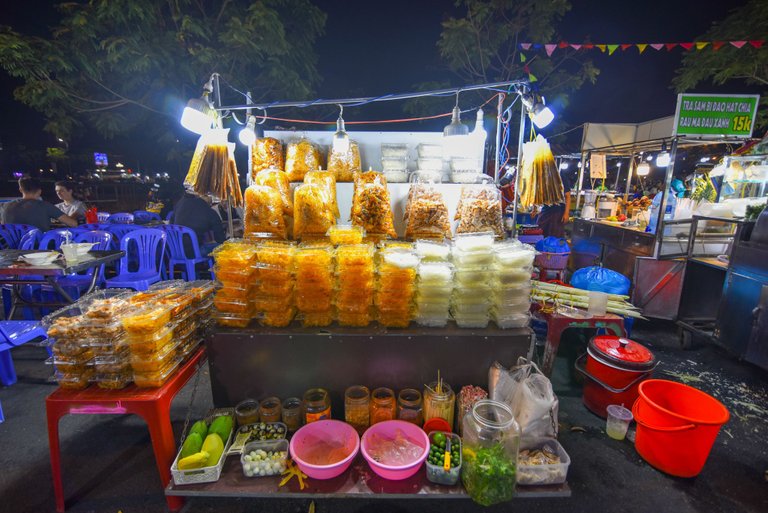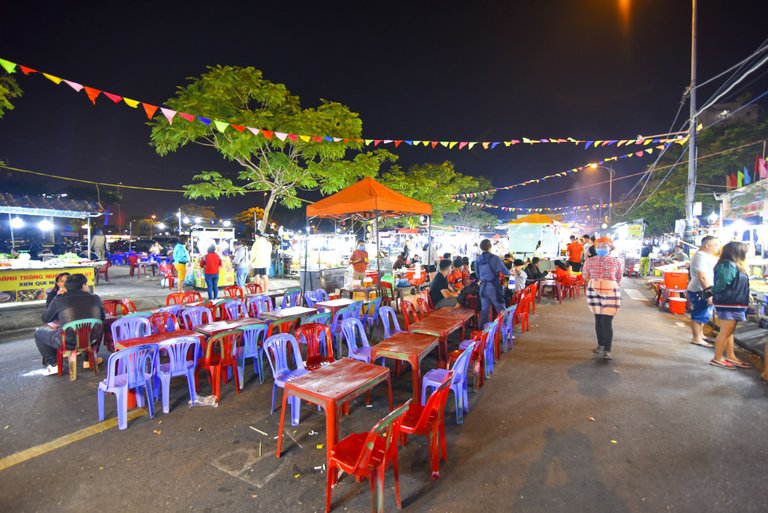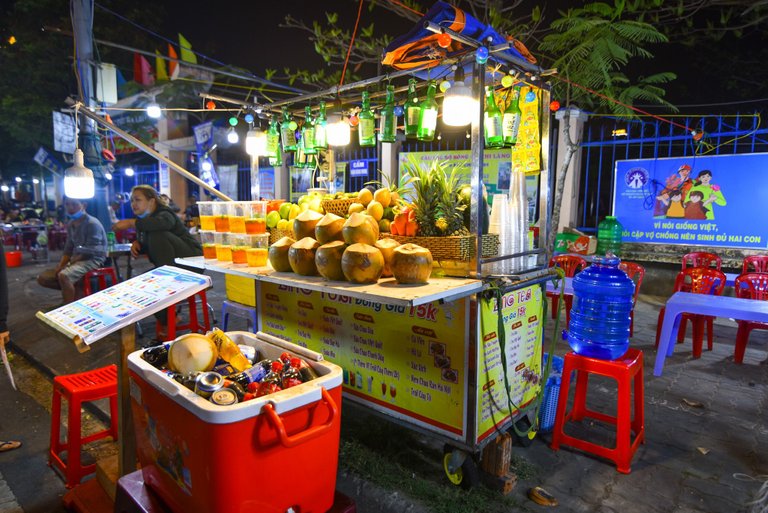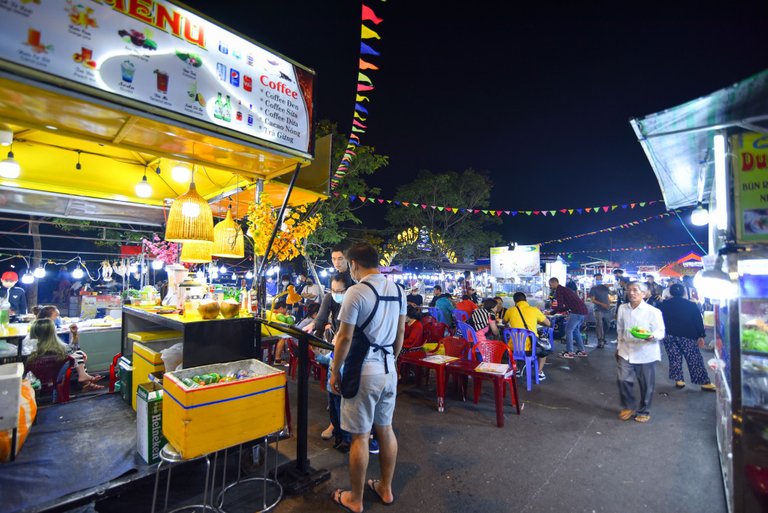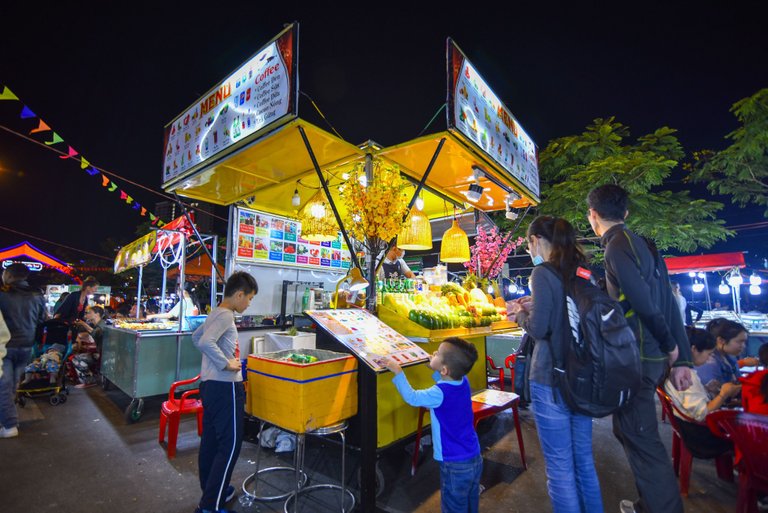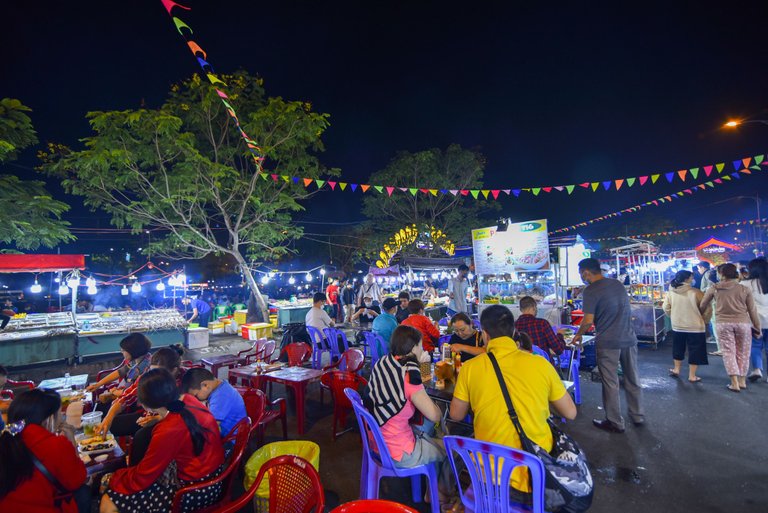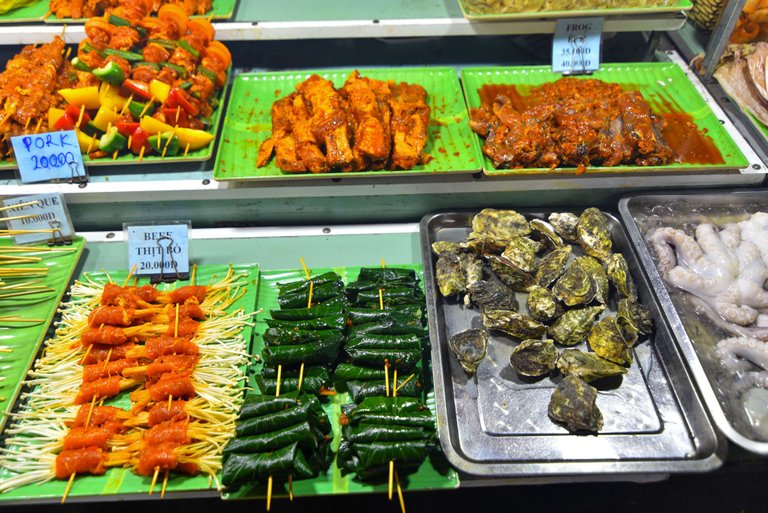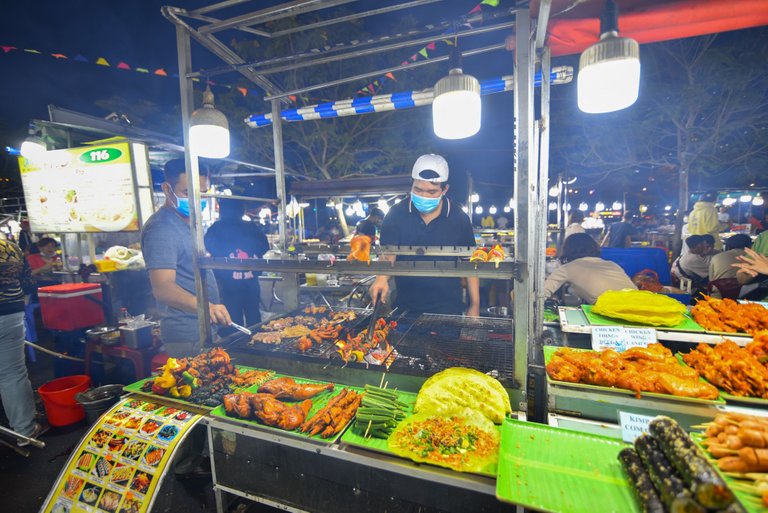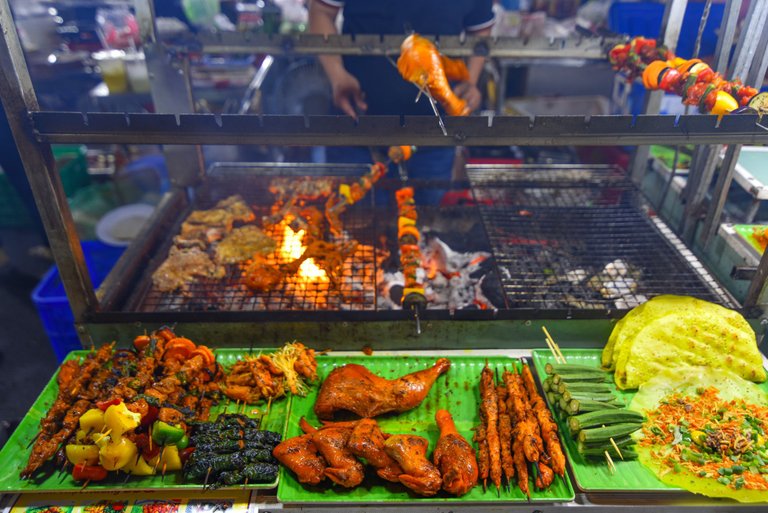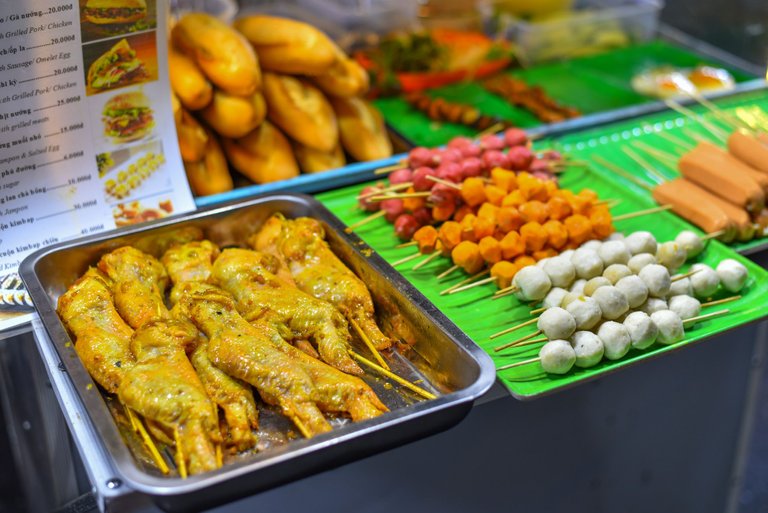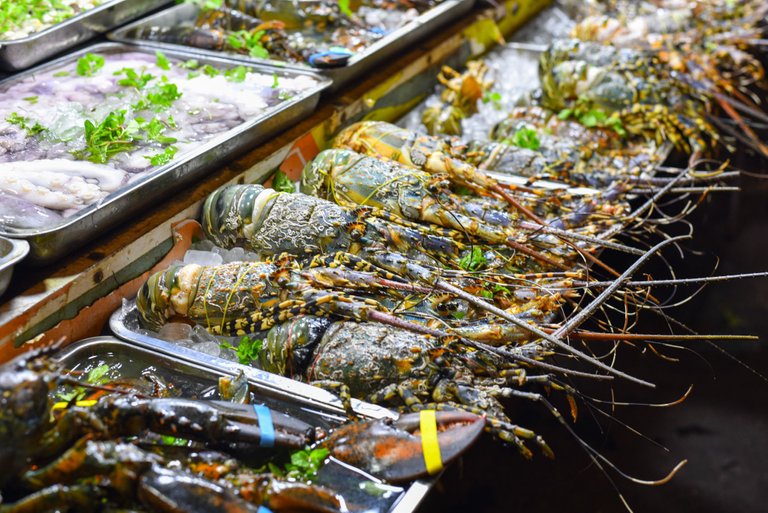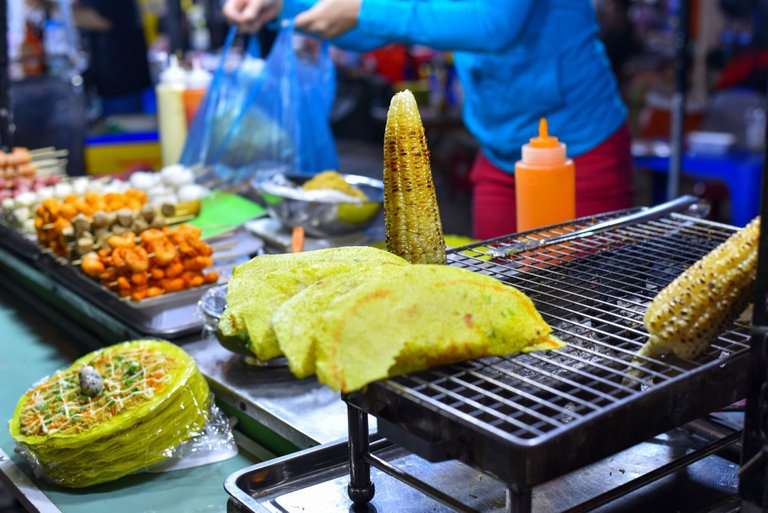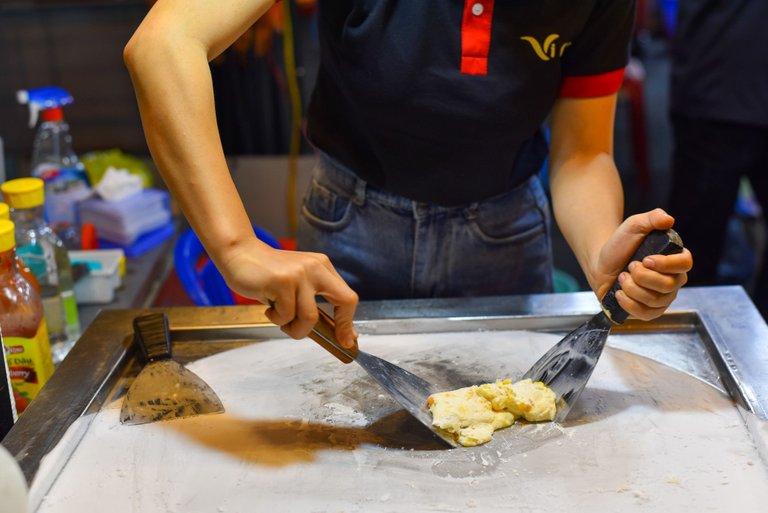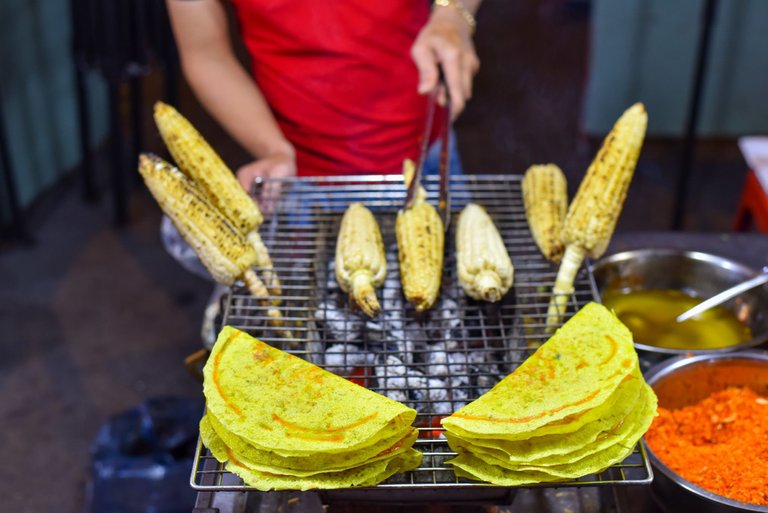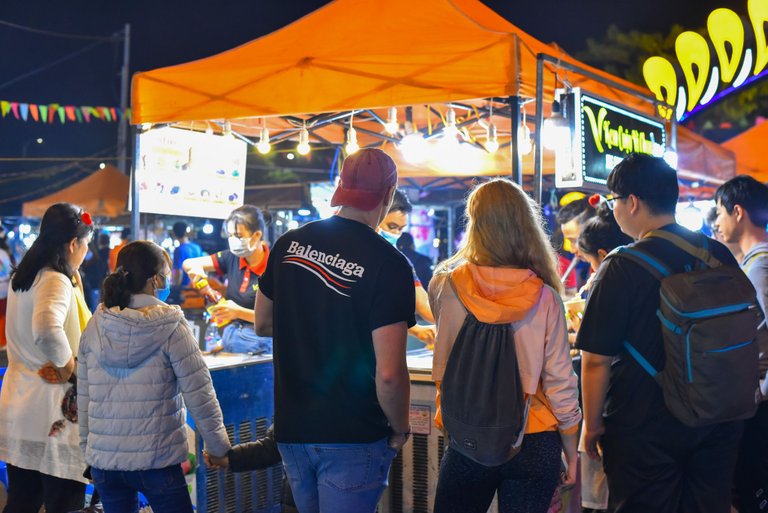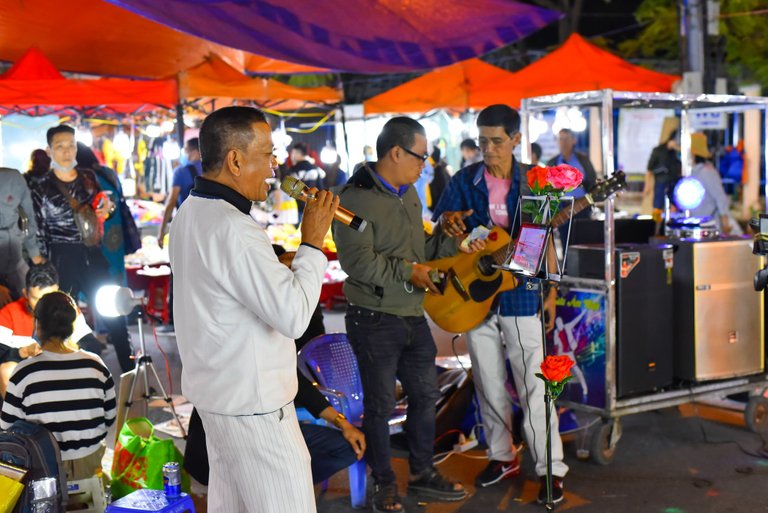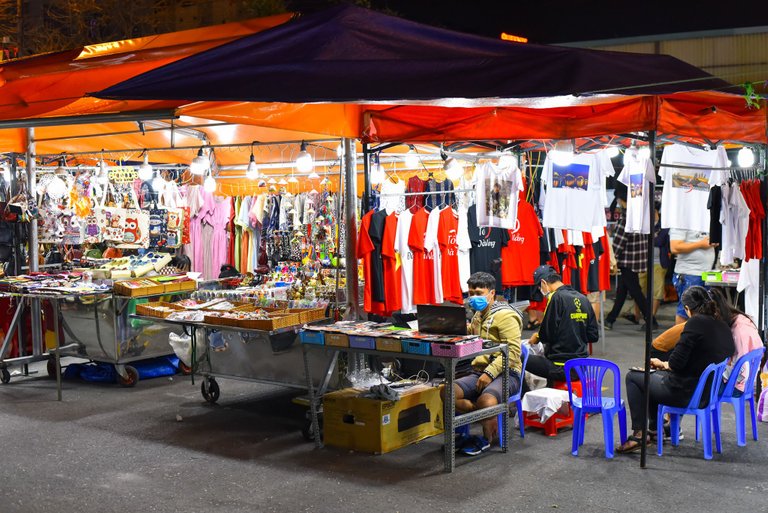 Those who like to shop at Son Tra night market will notice that inside this market there are many stalls selling fashion products such as clothes, shoes, hats, bags, etc. In particular, some items are sold at very reasonable prices. The goods here are very diverse, from clothes to shoes. Most of the shops here sell non-genuine clothes, you can easily see big brands like NIKE, ADIDAS. If compared with genuine goods, the price of the goods here is 5 times cheaper. Although the price is quite cheap, these clothing items are very durable and quality. But when you buy here, you often remember to pay the price, if you don't want to buy at a high price. Son Tra Da Nang Night Market every weekend night is very busy when full of bad guys taking advantage of wallets and phones, so be careful with your property.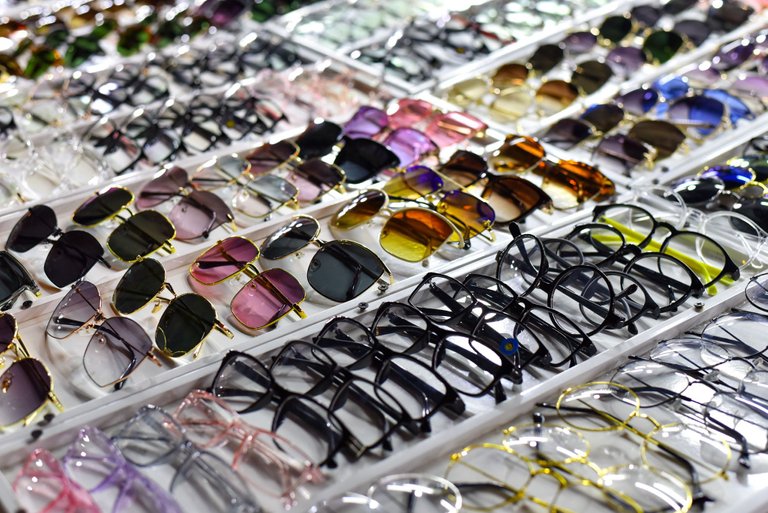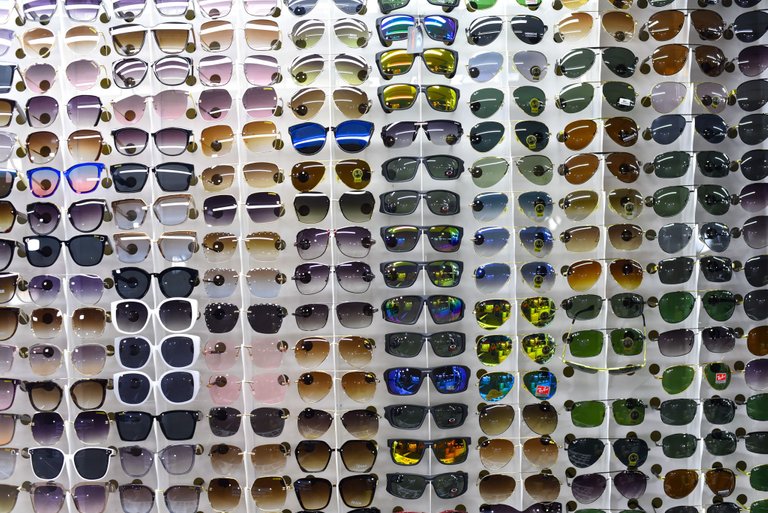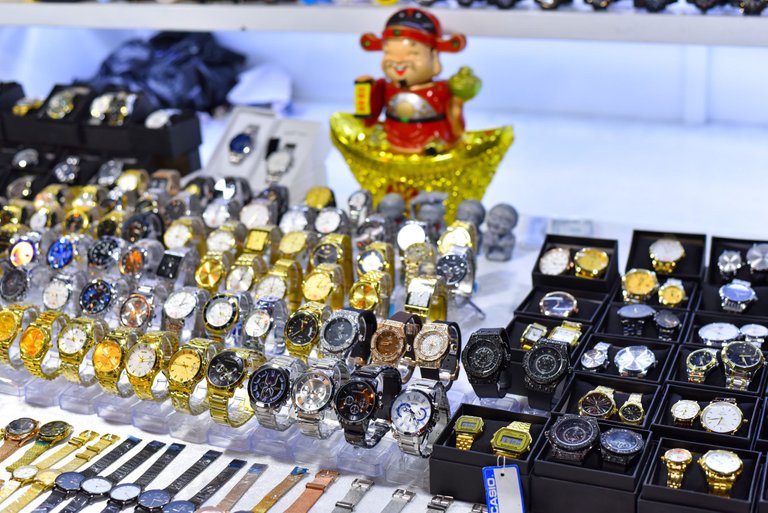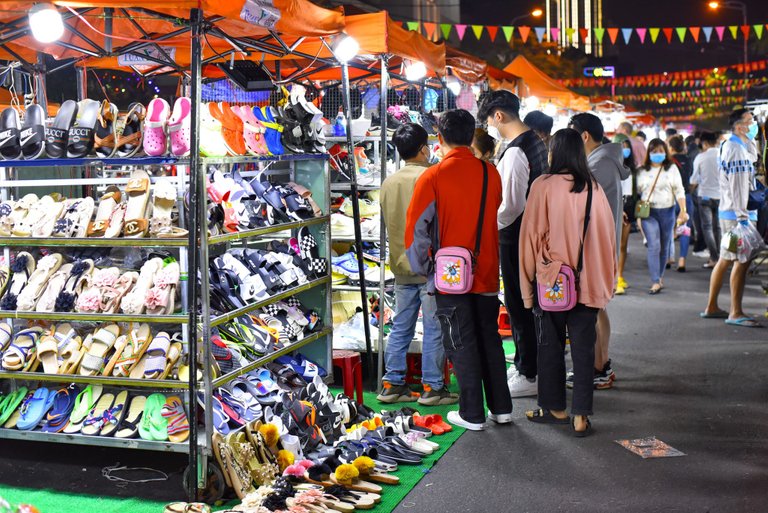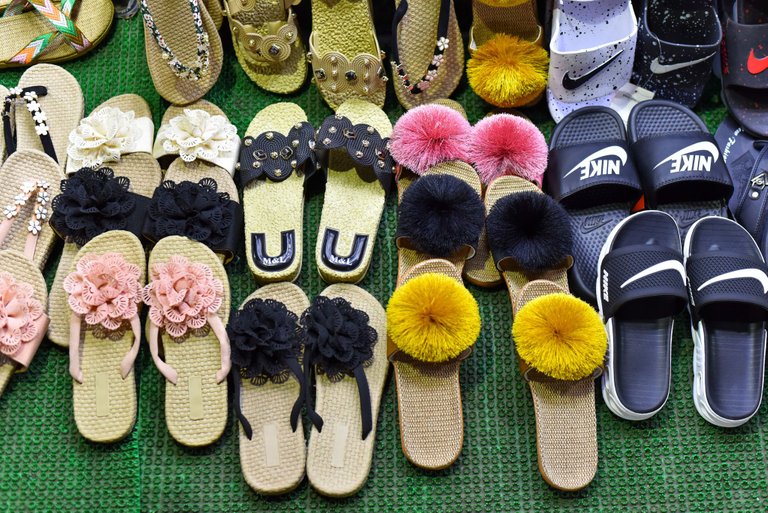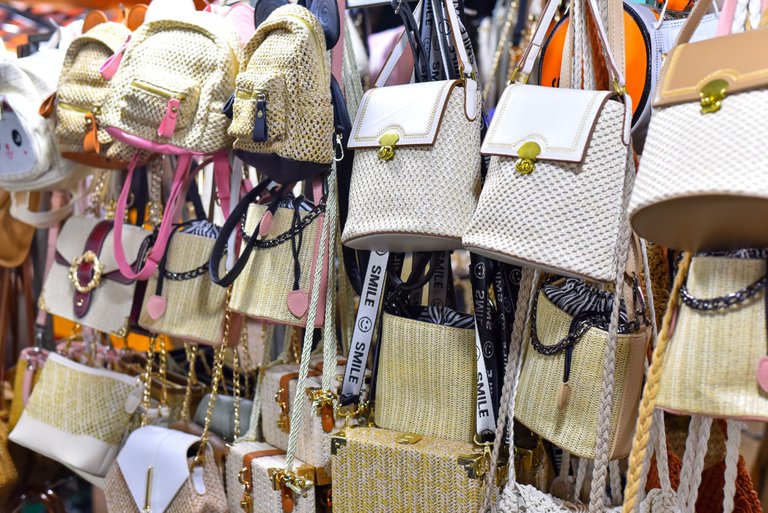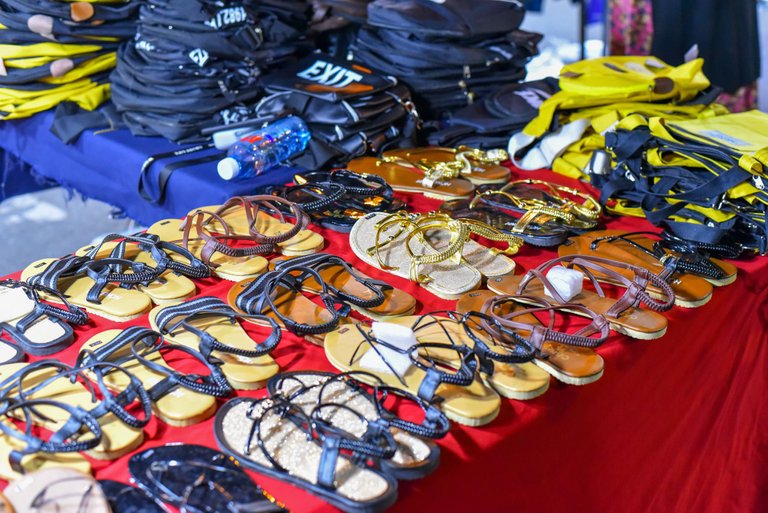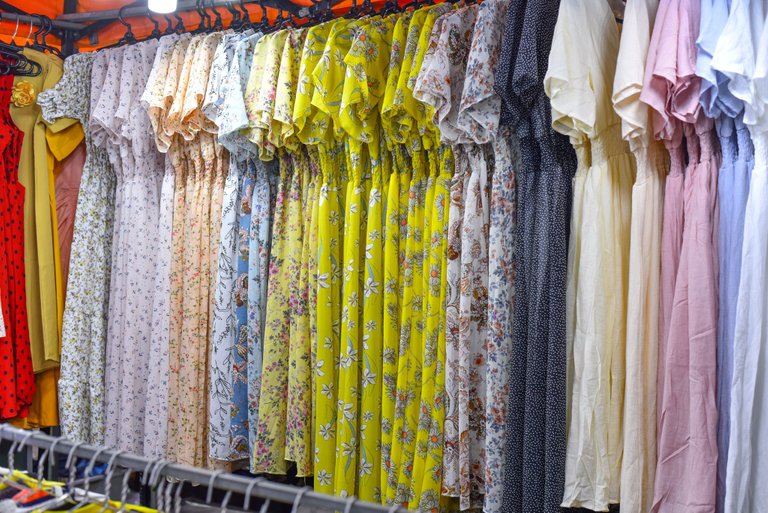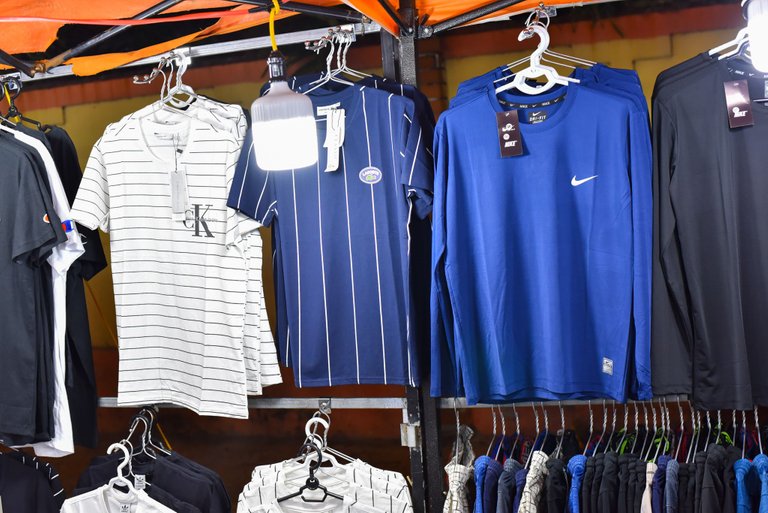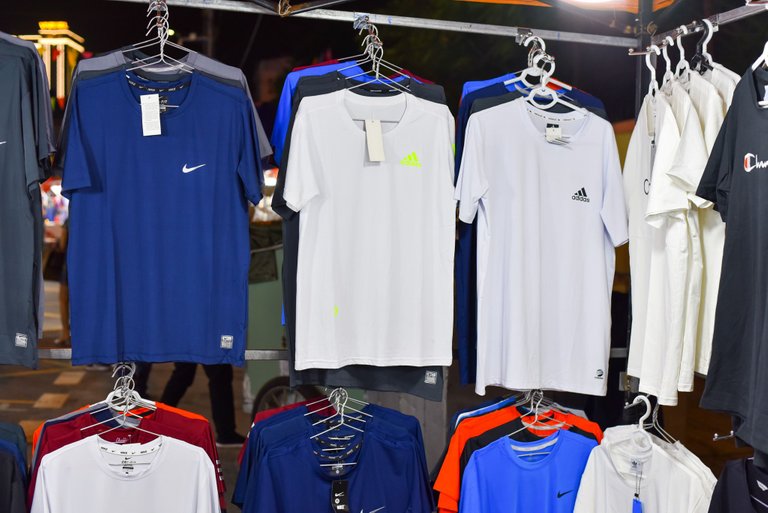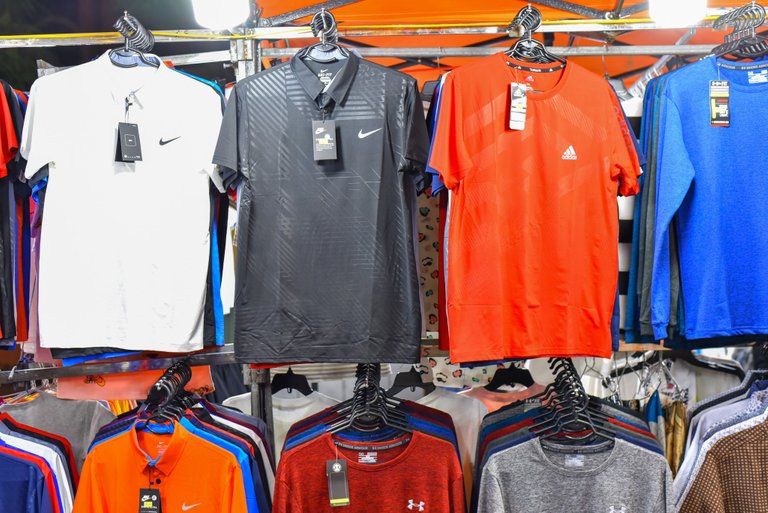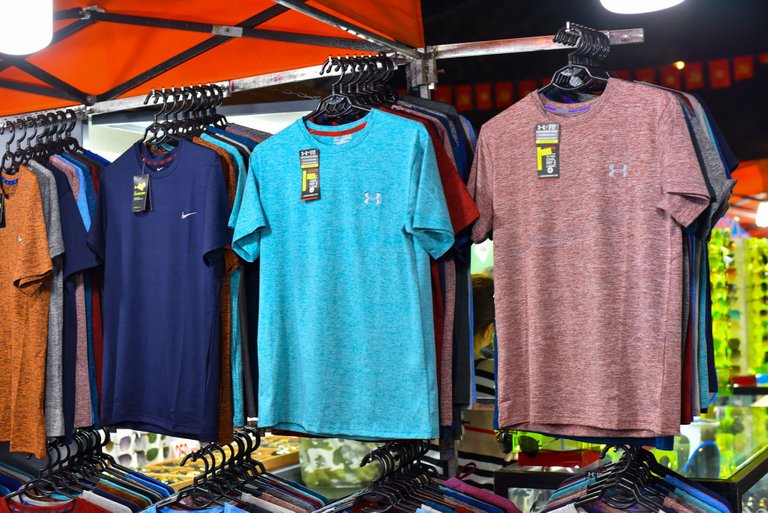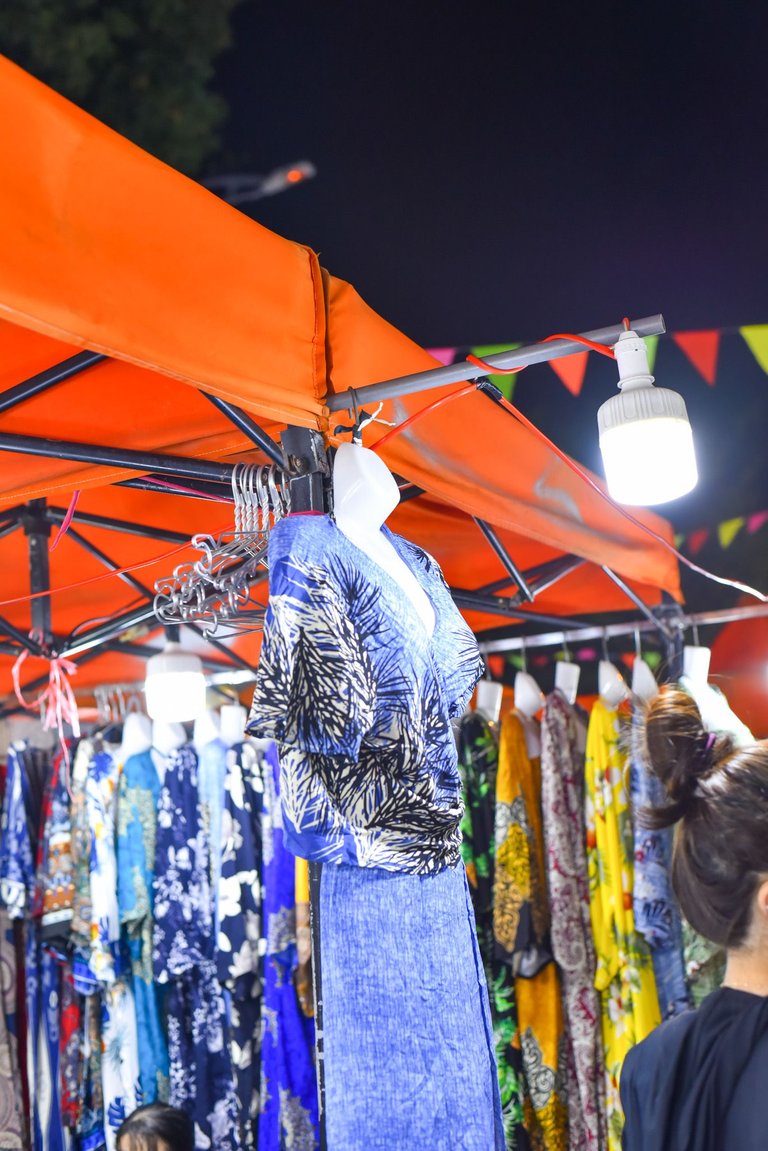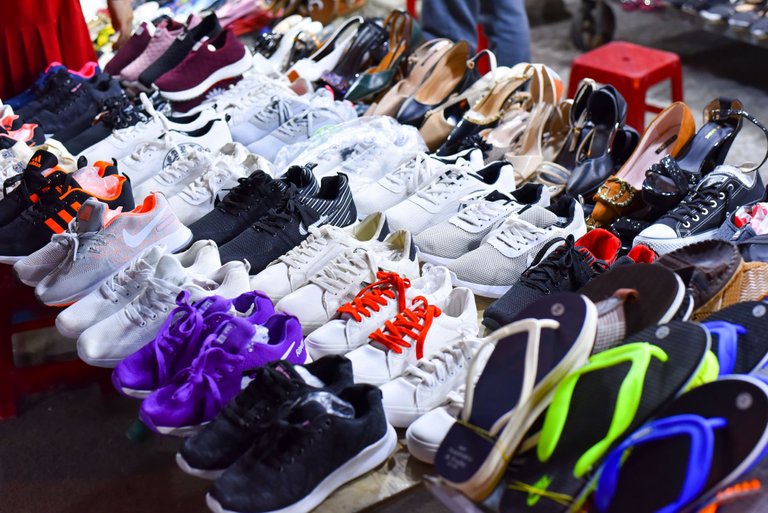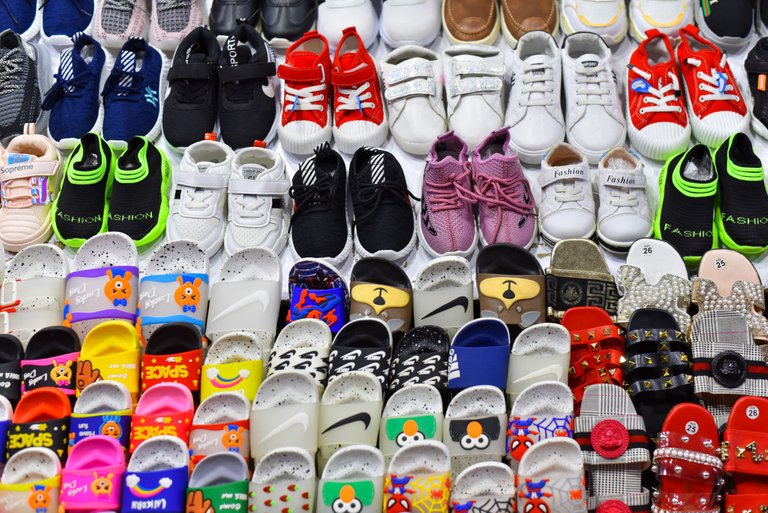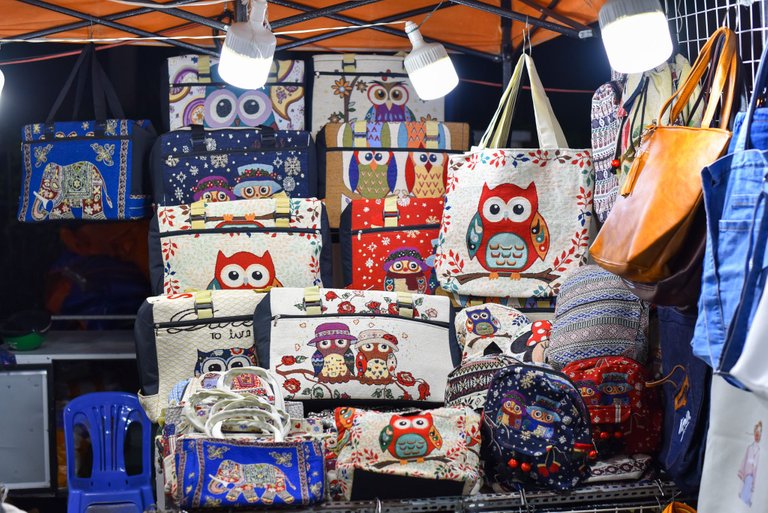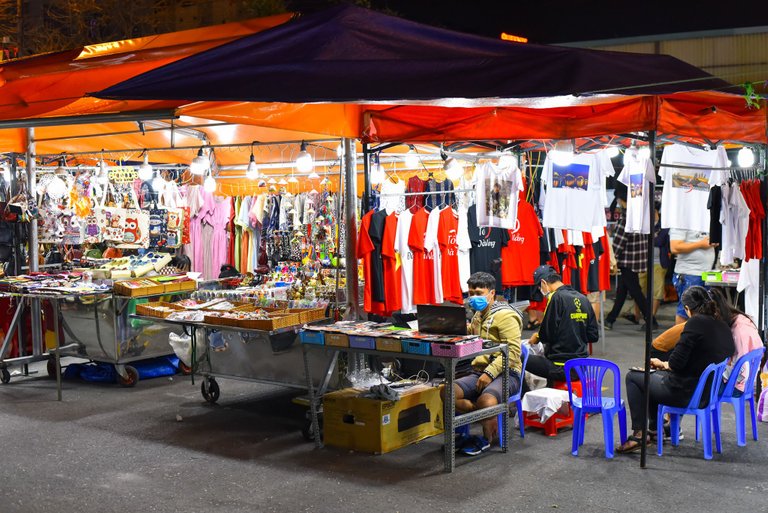 The strength here is the souvenir shops, you can easily search for Da Nang specialties, ceramics, lanterns, paintings, fans, stone statues, ... to buy as gifts for you. relatives, friends, and family. It can be said that, although Son Tra night market has not been in operation for a long time, it has captured an impressive position in the hearts of tourists. If you have the opportunity to visit the Da Nang dragon bridge area, you should visit this Son Tra night market.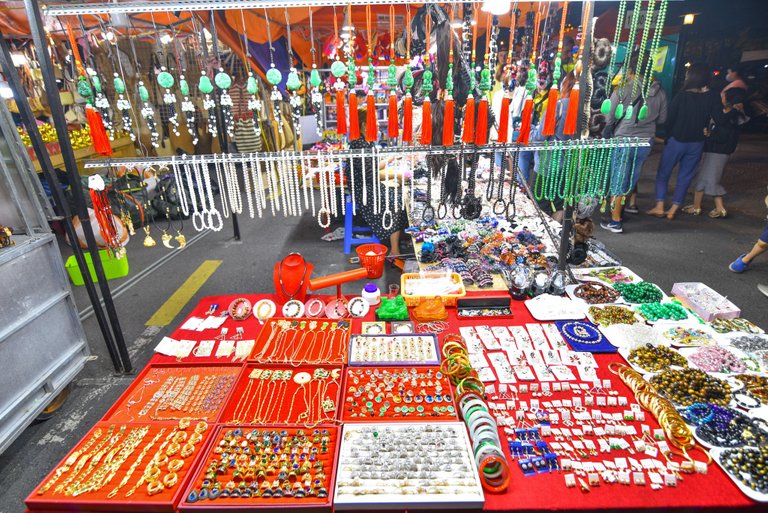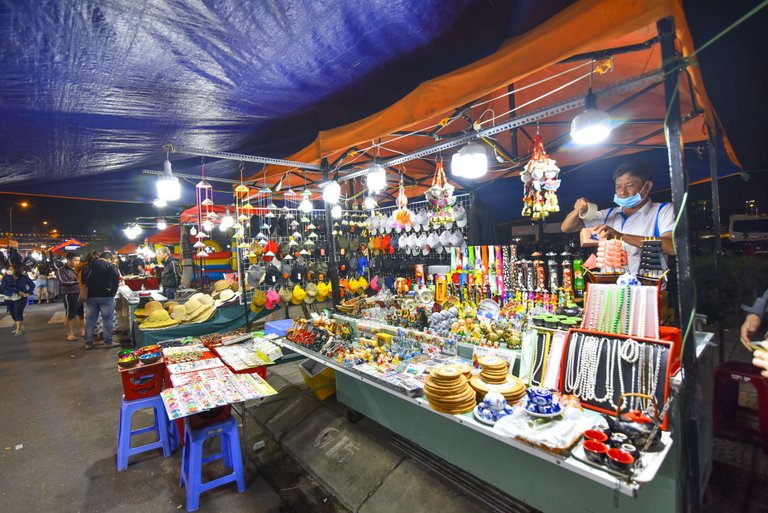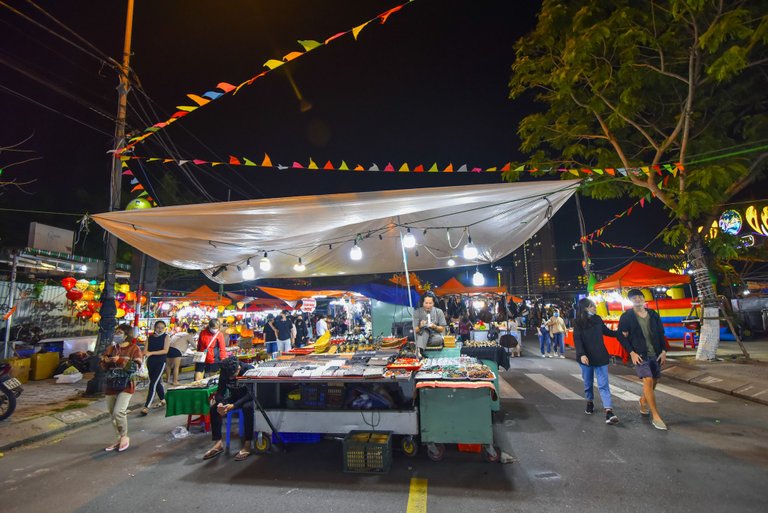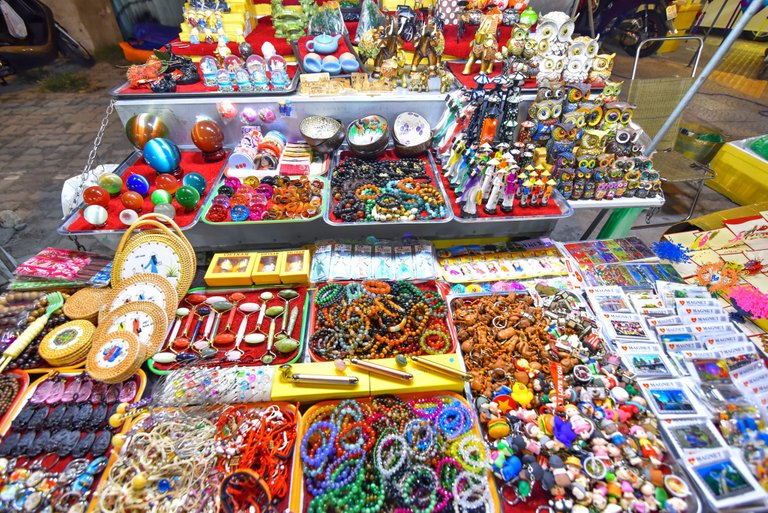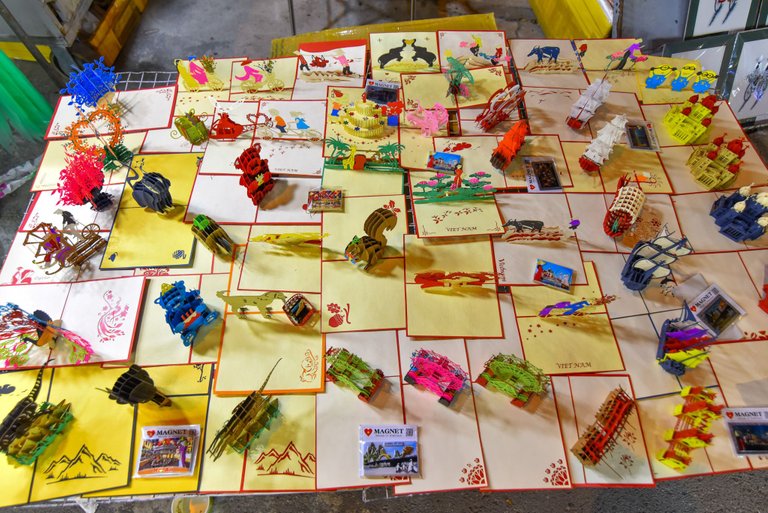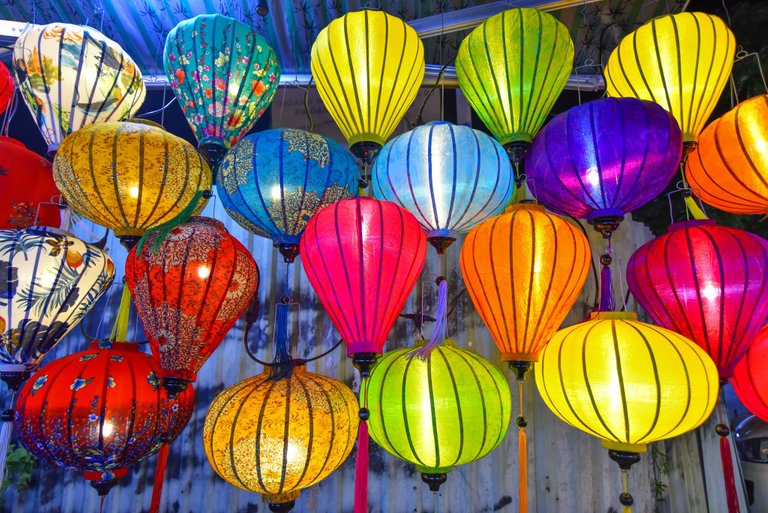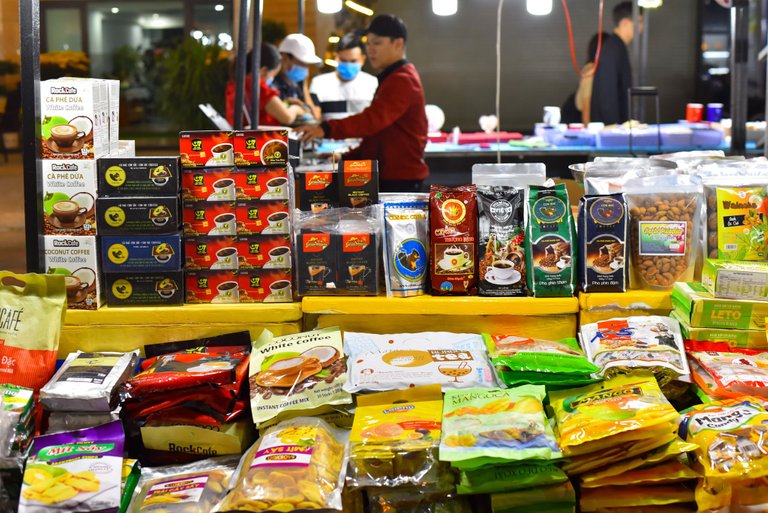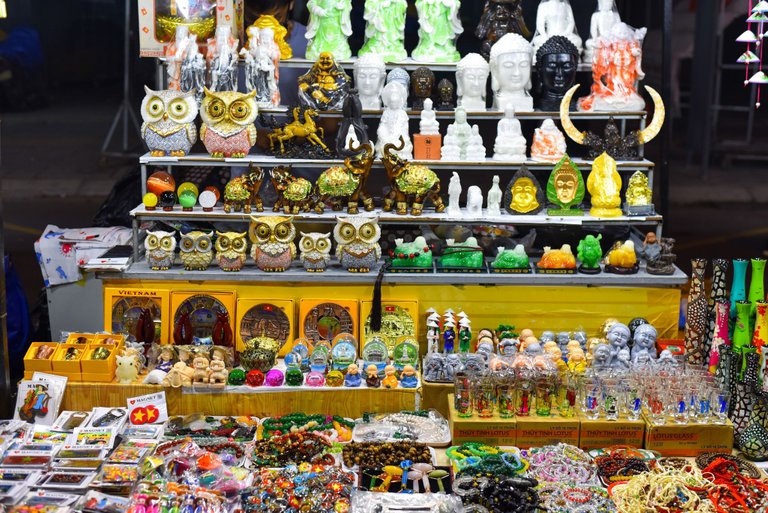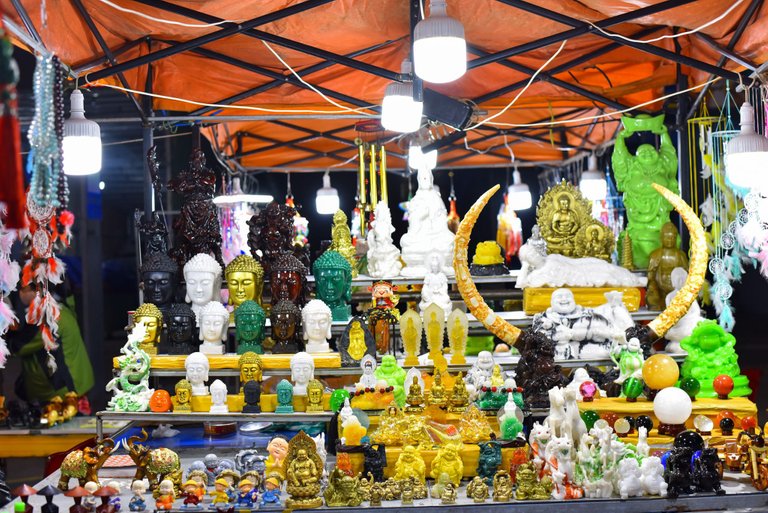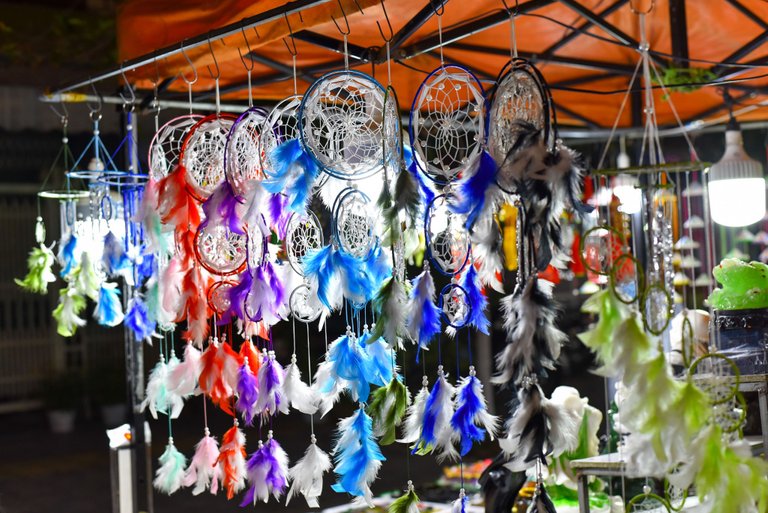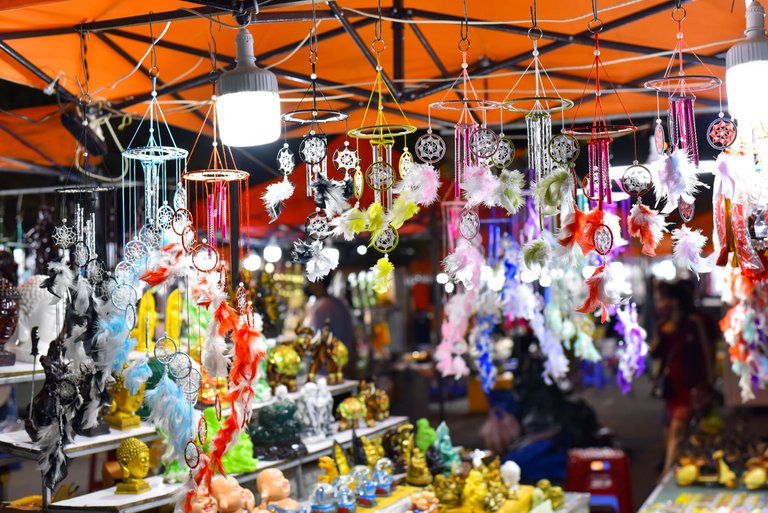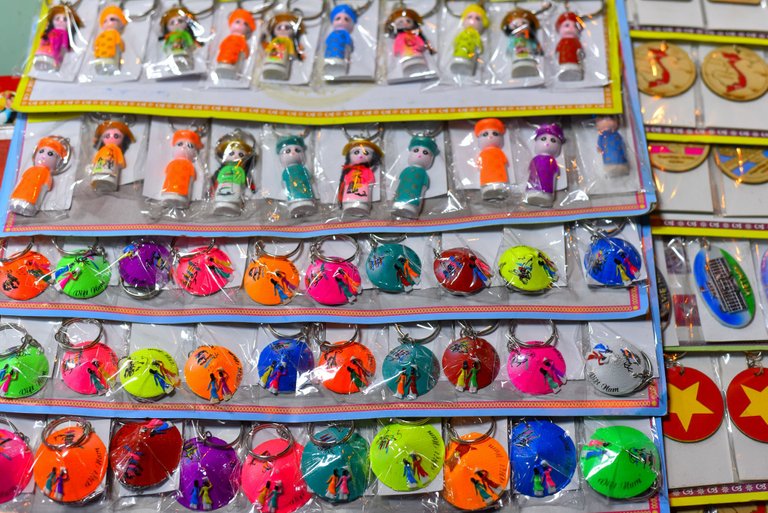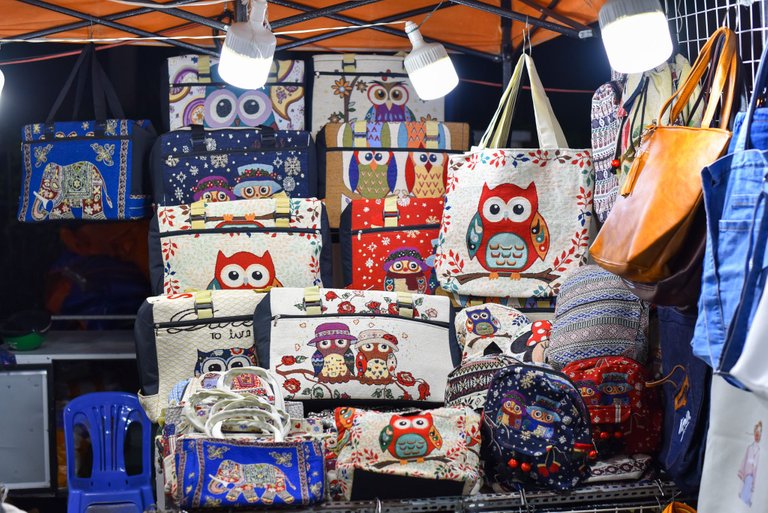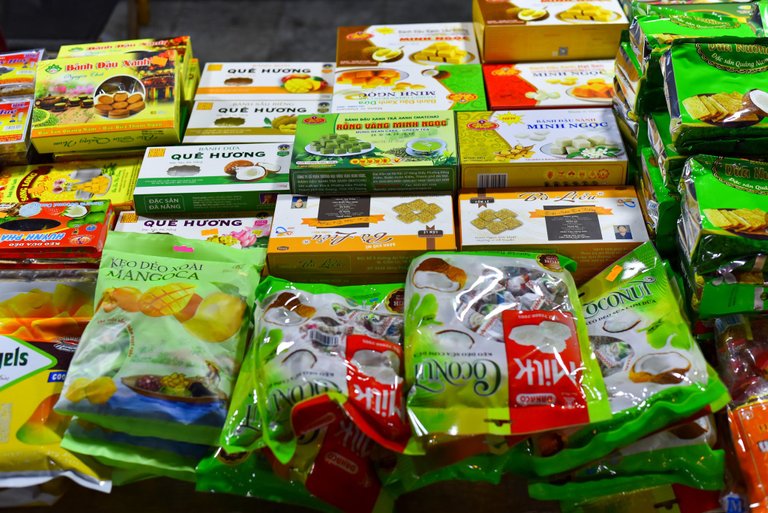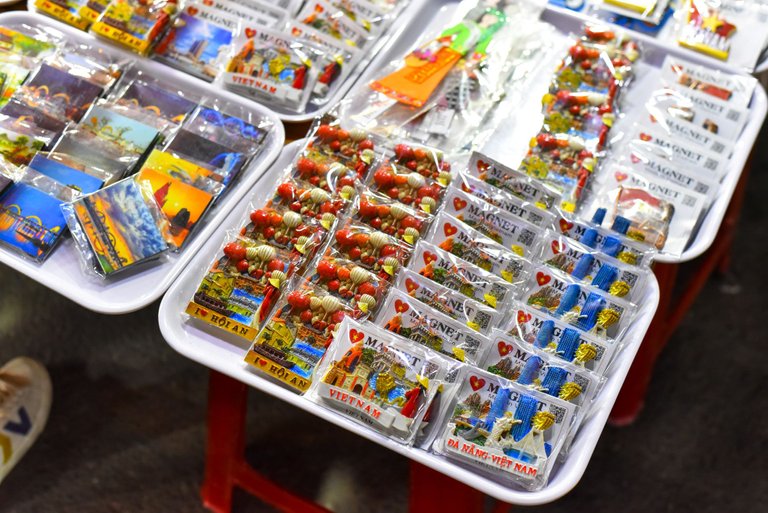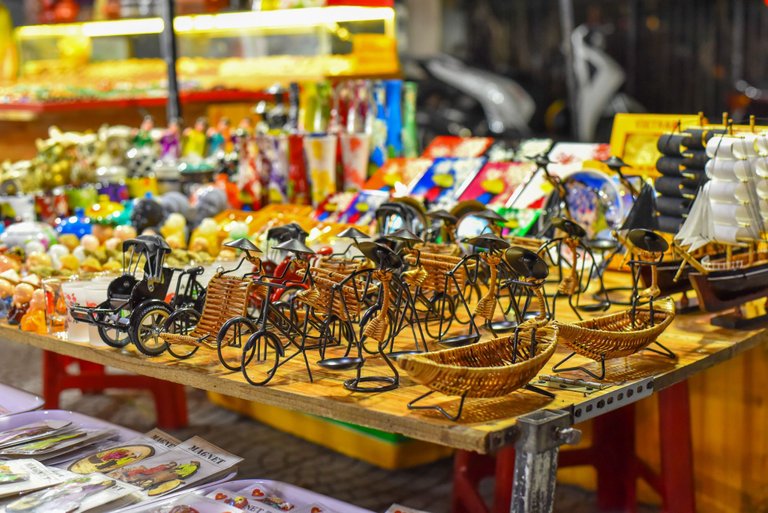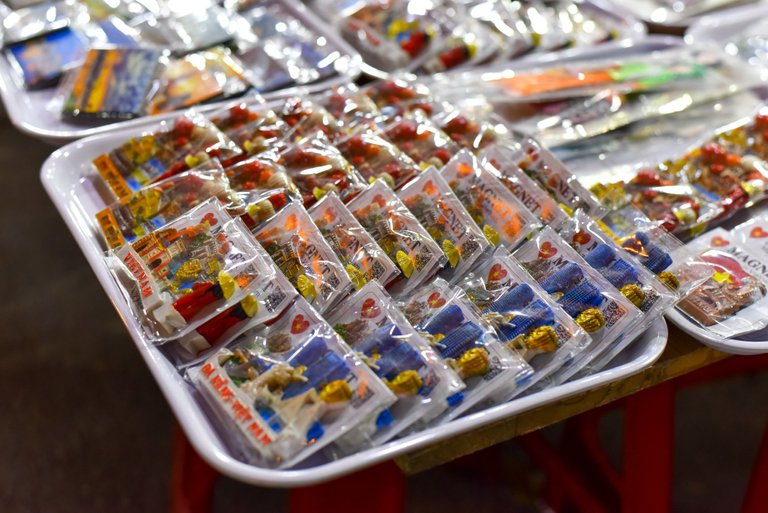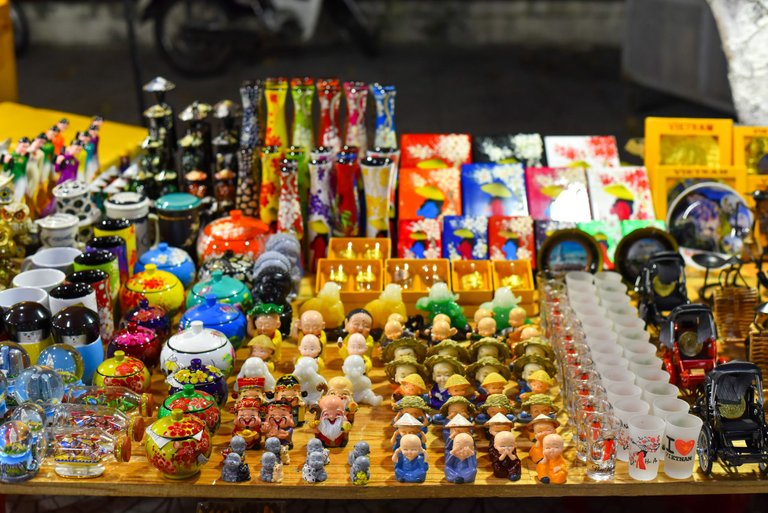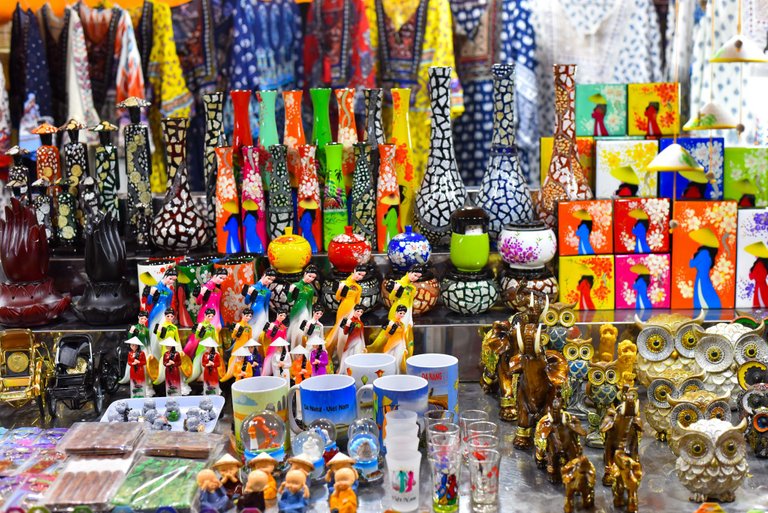 My today's post ends here, Thank you to everyone who watched and supported my post. Have a nice day everyone.
---
---