Battle Mage Secrets: odd Ones Out [EN - ESP]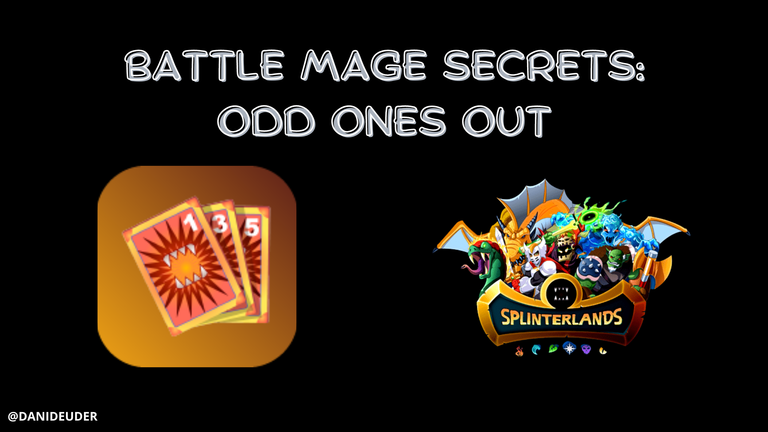 Once again this week we have an appointment with the Battle Mage Secrets challenge in which, as you know, we analyse a different battle condition each edition. There are the more complex ones and the simpler ones and then there is this week's. Odd Ones Out is so simple and yet so complex at the same time: you can't use cards with odd mana cost. The difficulty, as always, lies in knowing how to play without those cards we use in almost every battle but with an even summoning cost. Let's see how to act under this condition. Let's start.
Una semana más tenemos cita con el reto Battle Mage Secrets en el que, como ya sabes de sobra, analizamos cada edición una condición de batalla diferente. Las hay más complejos y más sencillas y luego está la de esta semana. Y es que Odd Ones Out es de una simpleza que abruma: no se pueden utilizar cartas con coste de mana impar. Tan simple y tan complejo a la vez. La dificultad, como siempre, radica en saber jugar sin esas cartas que utilizamos en casi cada batalla pero con un coste de invocación par. Vamos a ver cómo actuar bajo esta condición. Comenzamos.



If last week we had a complex challenge with Noxious Fumes, a condition that makes us analyse and think about every move and every strategy, this week the difficulty is low. The fact that Odd Ones Out is presented as a battle condition only makes us eliminate those cards with even mana cost but absolutely nothing else The rest of the conditions are the usual and we won't have to think about anything else at all. Just count on cards with odd summoning cost. Like, it's an insultingly simple condition.
Si la semana pasada teníamos un reto complejo con Noxious Fumes, una condición que si nos hace analizar y pensar cada movimiento y cada estrategia, esta semana la dificultad es baja. El hecho de que se presente Odd Ones Out como condición de batalla solo hace eliminar aquellas cartas con coste de maná par pero absolutamente nada más. El resto de condicionantes es el habitual y no tendremos que pensar absolutamente nada más. Solo contar con cartas con coste de invocación impar. Como, es una condición de una simpleza insultante.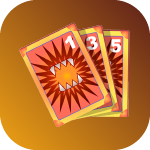 Let's get down to the line-up analysis. Once again this week I'm leaving my water and earth decks on the bench to fight with life. And in this deck my best summoner, as of today, is Franz Ruffmane. And he's getting better with each passing week. You know, summoner that allows you to put a Gladius edition card in play.
Vamos con el análisis de la alineación. Una semana más dejo en el banquillo mis mazos de agua y tierra para combatir con el vida. Y en este mazo mi mejor invocador, a día de hoy, es Franz Ruffmane. Y cada semana que pasa es mejor. Ya sabes, invocador que permite poner en juego una carta edición Gladius.

The tank is the usual tank in this deck, Drybone Barbarian. A powerful card with a devastating attack and good defensive stats for this important position in the line-up.
El tanque es el habitual en este mazo, Drybone Barbarian. Una carta poderosa con un ataque demoledor y buenas estadísticas defensivas para esta importante posición de la alineación.

The second position is reserved for, precisely, the card I analysed just two days ago in the Social Media Challenge: Crystal Werewolf. You have the analysis in my profile if you want to know more about this card.
La segunda posición queda reservada para, precisamente, la carta que analicé hace apenas dos días en el reto Social Media Challenge: Crystal Werewolf. Tienes el análisis en mi perfil si quieres saber más de esta carta.

Third place goes to the legendary Iziar who has a magic attack and attracts all opponent's attacks while alive. A very useful card and one that is used a lot in my deck strategy this week.
Tercera plaza para la legendaria Iziar que cuenta con ataque mágico y atrae todos los ataques rivales mientras esté con vida. Una carta muy util y que es muy usada en mi estrategia con el mazo de esta semana.

Fourth position for the usual star of all line-ups: Venari Marksrat. This card is, without a doubt, the one I use the most in my battles by far. Since the appearance of the Martyr ability, I always try to have a card with this ability at the centre of my lineups for obvious reasons.
Cuarta posición para la habitual estrella de todas las alineaciones: Venari Marksrat. Esta carta es, sin duda, la que más utilizo en mis batallas de largo. Y es que desde la aparición de la habilidad Martyr siempre intento tener una carta con esta habilidad en el centro de mis alineaciones por razones más que evidentes.

Captain Katie in fifth position flanking Venari Marksrat to be the other card next to Iziar that could benefit from the death of my beloved rat. The presence of Franz Ruffmane as a summoner allows me to use this Gladius card and get a good advantage when using it.
Captain Katie en quinta posición flanqueando a Venari Marksrat para ser la otra carta junto a Iziar que se pueda beneficiar de la muerte de mi querida rata. La presencia de Franz Ruffmane como invocador me permite utilizar esta carta Gladius y obtener una buena ventaja al usarla.

And finally, Djinn Renova. A Reward edition card that, although we all have it, is still widely used in almost every possible strategy with the life deck. Even more so if, as in my case, you have it in gold edition and somewhat evolved.
Y, para acabar, Djinn Renova. Una carta edición Reward que, aunque todos la tenemos, sigue siendo muy utilizada en casi todas las estrategias posibles con el mazo de vida. Más aún si, como es mi caso, la tienes edición dorada y algo evolucionada.


And all this that I told you about in the previous section has turned out to be a real waste of time.
My opponent, @lechung869 has decided not to show up for the fight and has chosen a line-up with Tarsa as the summoner and Creeping Ooze as the only card in his line-up
I decided to do this analysis with this battle since the battle condition is not very mysterious and to somehow expose this battle. I respect that my opponent wants, I suppose, to lose in a deliberate way to move down the rankings, but there are other ways. For example, try crazy stall strategies and see how they work. At least that way, you can learn something and I, who like to review my battles, can use them for something. As it has not been the case, battle without much of a story.
Y todo esto que te cuento en la sección anterior ha resultado ser una auténtica pérdida de tiempo.

Mi rival, @lechung869 ha decidido no presentarse al combate y ha elegido una alineación con Tarsa como invocadora y Creeping Ooze como única carta de su alineación.

Me decido a realizar este análisis con esta batalla ya que la condición de batalla no tiene mayor misterio y para, de algún modo, exponer esta batalla. Respeto que mi rival quiera, supongo, perder de manera buscada para bajar puestos en el ranking, pero hay otras formas. Por ejemplo, probar estarategias alocadas y ver cómo funcionan. Al menos, así, puedes aprender algo y a mi, que me gusta repasar mis batallas, me pueden servir de algo. Como no ha sido el caso, batalla sin mayor historia.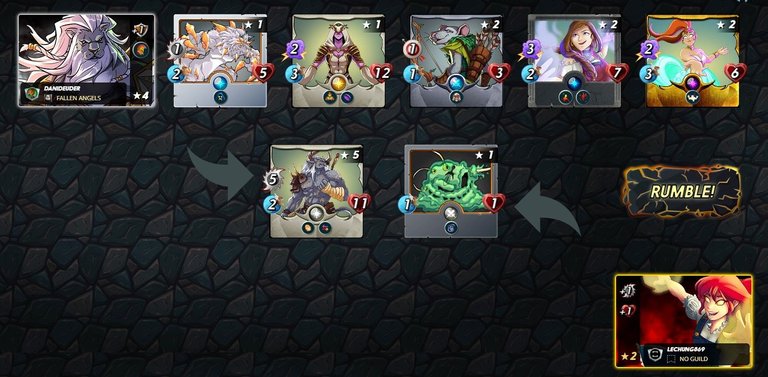 This week's condition is simple and straightforward with Odd Ones Out. Only odd cards can be used in these battles No complex limitations, no notable absences, no complicated logarithms, simple battle condition that doesn't really affect the flow of the battle like last week's condition did, for example.
Esta semana condición simple y sencilla con Odd Ones Out. Solo se pueden utilizar cartas impares en estas batallas. Ni limitaciones complejas, ni ausencias notables ni logaritmos complicados, condición de batalla simple y que, realmente, no afecta al desarrollo del combate como si hacía, por ejemplo, la condición de la semana pasada.
How do you try to take advantage of the presence of this week's skill as a battle condition in your day-to-day life in Splinterlands? Do you have a pre-determined strategy? Did you like my approach to the battle and its explanation? I'll read you in the comments section, and in a week's time, be sure to check back for a new challenge - see you on the battlefield!
Y tú, ¿cómo intentas aprovechar la presencia la habilidad de esta semana como condición de batalla en tú día a día en Splinterlands? ¿tienes alguna estrategía predeteminada? ¿te ha gustado mi manera de enfocar la batalla y su explicación? Te leo en la sección de comentarios y, dentro de una semana, no dejes de leerme en un nuevo reto. ¡Nos vemos en el campo de batalla!

¿Quieres unirte al Clan Fallen Angels? Clica aquí

All the images in this article are credited to splinterlands.com. Cover image made in canva.com
Divider credited to @kyo-gaming. You can find more dividers from kyo here.
Don't have an account in the game. Join us and conquer splinterlands with my referral link.
---
---