The adventure begins! After a long wait I finally download the free version of Horizon Zero Dawn (surprises inside) [ENG|ESP]
The long-awaited day finally arrived, the moment when the download on my console of Horizon Zero Dawn complete Edition for PS4 has finished. This title was made available free to Playstation users from April 20 as part of the Play at Home initiative, providing entertainment to those who remain at home due to the pandemic, and must minimize their expenses.
Al fin llego el día tan esperado, el momento en que ha culminado la descarga en mi consola de Horizon Zero Dawn complete Edition para PS4. Este titulo fue puesto a disposición gratuita para los usuarios de Playstation a partir del 20 de abril como parte de la iniciativa Play at Home, brindando entretenimiento a quienes permanecen en casa a causa de la pandemia, y deben minimizar sus gastos.
I think that putting this game for free, one of the most important titles of all time, is a great Playstation strategy, mainly as a publicity measure before the launch of Horizon Forbidden West later this year, which will undoubtedly increase the interest of the players in the beginning of this saga, something that we have already seen with other titles, such as the increased interest of users in playing God of War again just by seeing a small announcement of which will be the continuation for the next console generation.
It is really very exciting to finally have this title, first because when it was released in 2017 I didn't have the PS4 console yet, and it was frustrating not being able to play it and see how wonders were being talked about this new title, with an unprecedented and truly innovative plot within the Sandbox game genre.
Second, it is a miracle for me to be able to download a game with my internet, mainly because my connection is only 2Mb download and the size of the game file is 50 Gb, in addition to having to deal with the challenges that always arise in my country, such as the constant power outages, or internet service failures due to fiber optic outages.
Pienso que poner este juego gratis, uno de los títulos mas importantes de todos los tiempos, es una gran estrategia de Playstation, principalmente como medida publicitaria antes del lanzamiento de Horizon Forbidden West a finales de este año, lo que aumentara, sin dudas, el interés de los jugadores en el inicio de esta saga, algo que ya hemos visto con otros títulos, como por ejemplo el aumento del interés de los usuarios en jugar nuevamente God of War con solo ver un pequeño anunció del que será la continuación para la siguiente generación de consolas.
Realmente es muy emocionante tener finalmente este título, primero porque cuando fue lanzado en 2017 no tenia aun la consola PS4, y era frustrante no poder jugarlo y ver como se hablaban maravillas de este nuevo título, con una trama sin precedentes y realmente innovador dentro del género de juegos Sandbox.
Segundo, resulta un milagro para mi poder descargar un juego con internet, principalmente porque mi conexión es de solo 2Mb de bajada y el tamaño del archivo del juego es de 50 Gb, además de tener que lidiar con los desafíos que siempre se presentan en mi país, como los constantes cortes eléctricos, o fallas en el servicio de internet por cortes en la fibra óptica.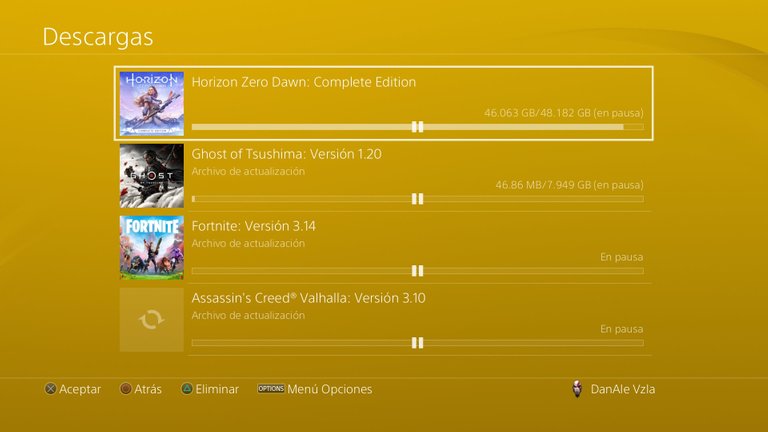 You will understand that it can be frustrating and you can be filled with anxiety, when you check how the download is going every day, because you have to do it at night, so that during the day the internet connection isn't so slow and you can carry out other activities, and when you get up in the morning see only a couple of gigs advanced, and so on for more than 2 weeks.
Entenderán que puede ser frustrante y te puedes llenar de ansiedad, cuando todos los días revisas como va la descarga, porque la dejas por la noche para que en el día la conexión a internet no sea tan lenta y puedas realizar otras actividades, y al levantarte en la mañana ver que solo avanzaste un par de gigas, y así sucesivamente por más de 2 semanas.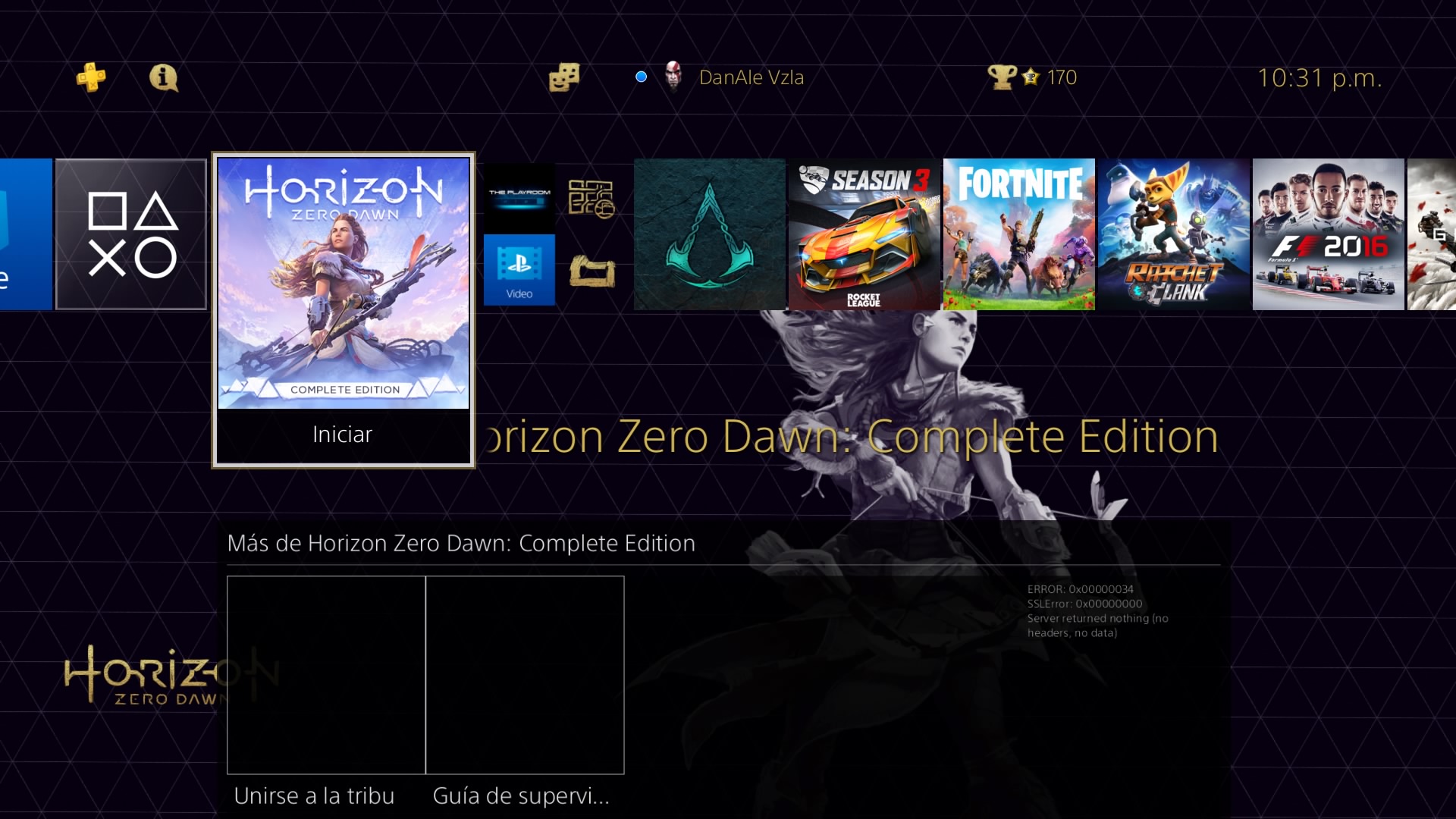 I have already had my first adventures and I can say the game has amazing graphics, and from the beginning the plot grabs you, its protagonist is Aloy, a surprising girl with red hair in the middle of a cold setting in the mountains.
Ya he tenido mis primeras aventuras y puedo decir que el juego tienes unos gráficos sorprendentes, y desde un inicio la trama te atrapa, siendo la protagonista Aloy, una chica sorprendente de cabello pelirojo en medio de un escenario frio en las montañas.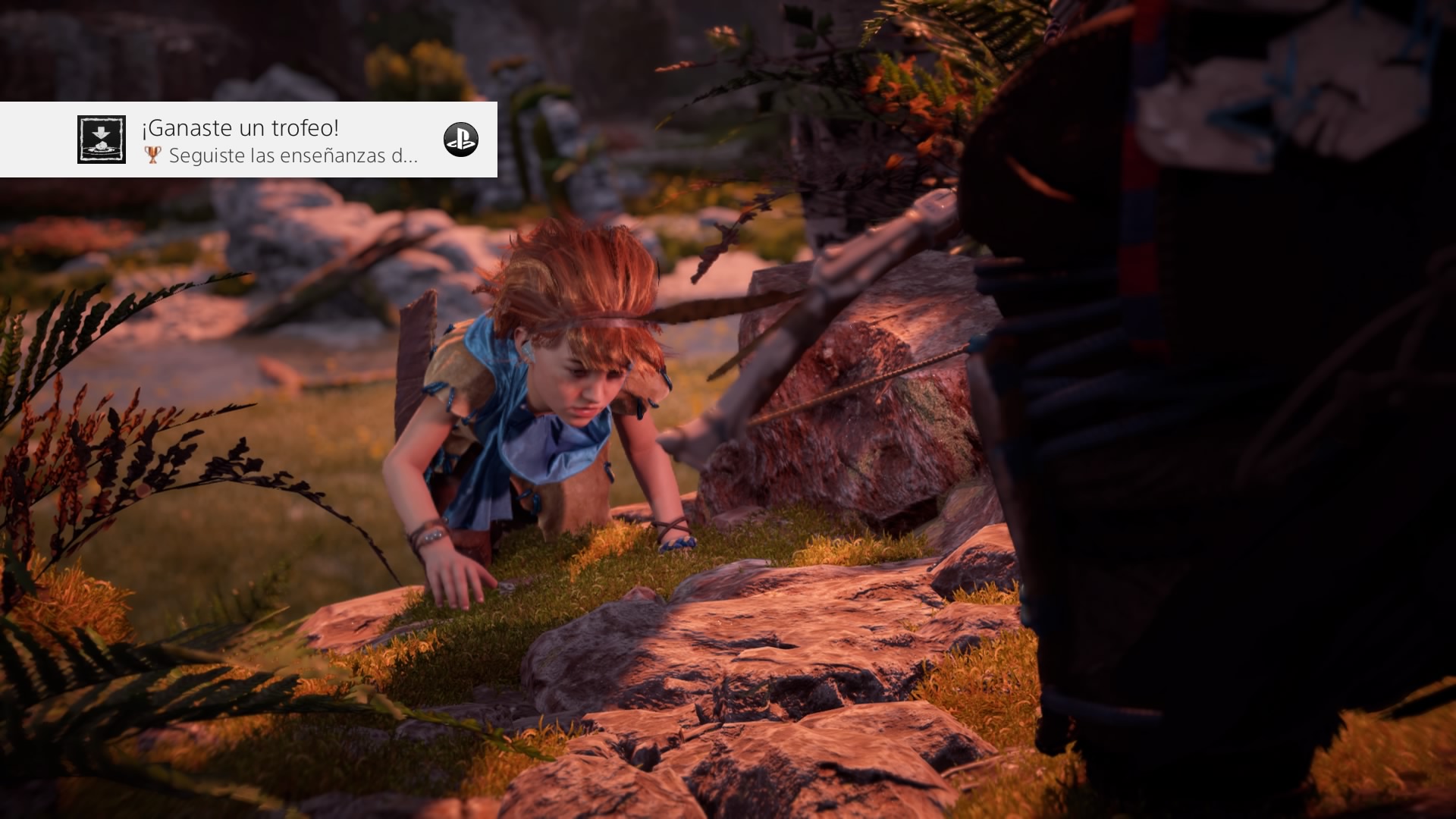 The battles are epic, especially trying to hunt the mechanical beasts is a challenge, but no less facing other humans, who will put all your gamer skills to test, because the main weapon that Aloy uses in the bow and arrow , and aiming can be a real challenge when you are faced with a lot of targets to aim for.
Las batallas son épicas, sobre todo tratar de cazar las bestias mecánicas es todo un desafío, pero no menos enfrentarnos contra otros humanos, que de primera pondrán a prueba toda tu habilidad gamer, porque la principal arma que utiliza Aloy en el arco y la flecha, y apuntar puede ser un verdadero desafío cuando se te presentan muchos objetivos a que apuntar.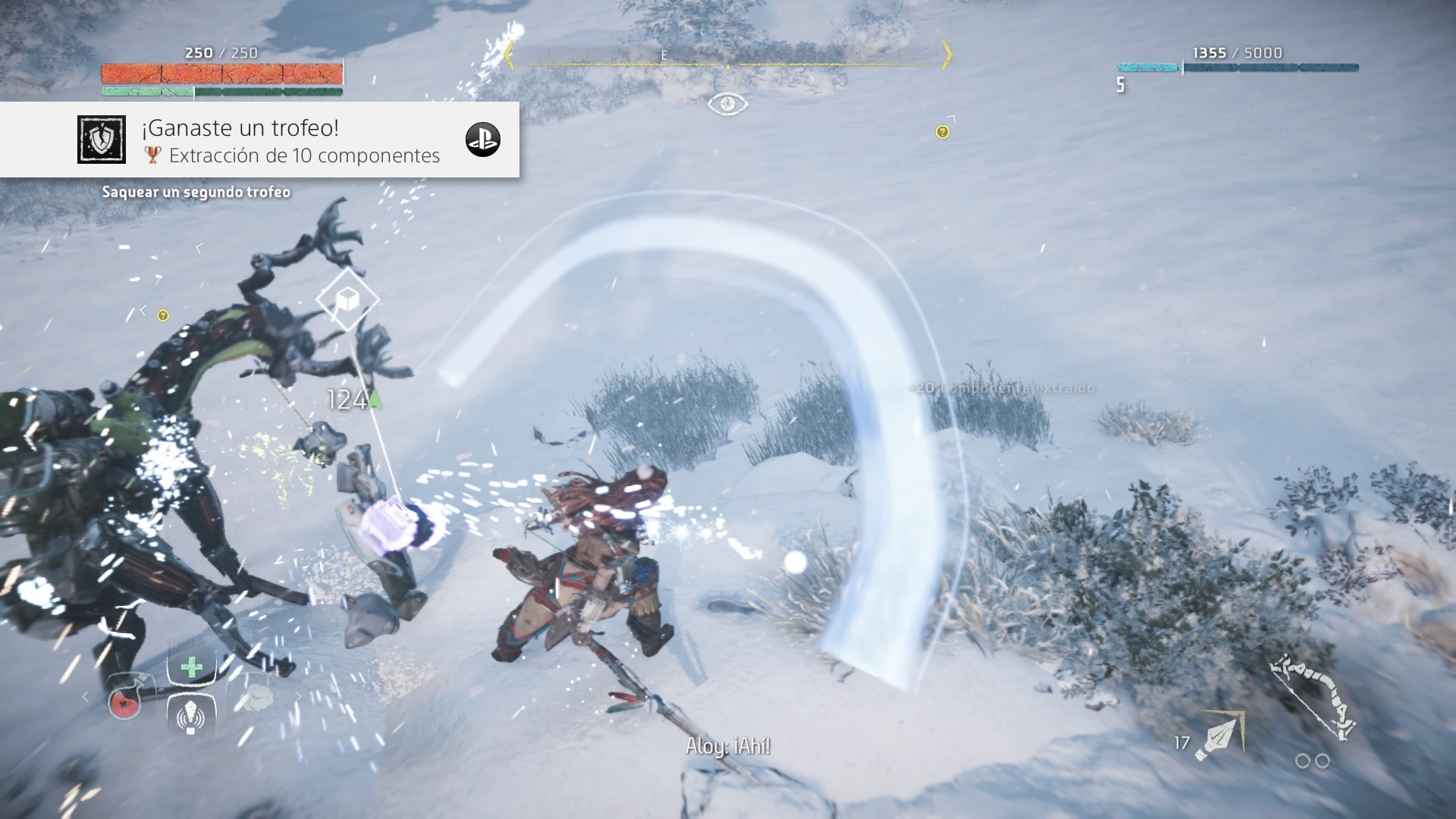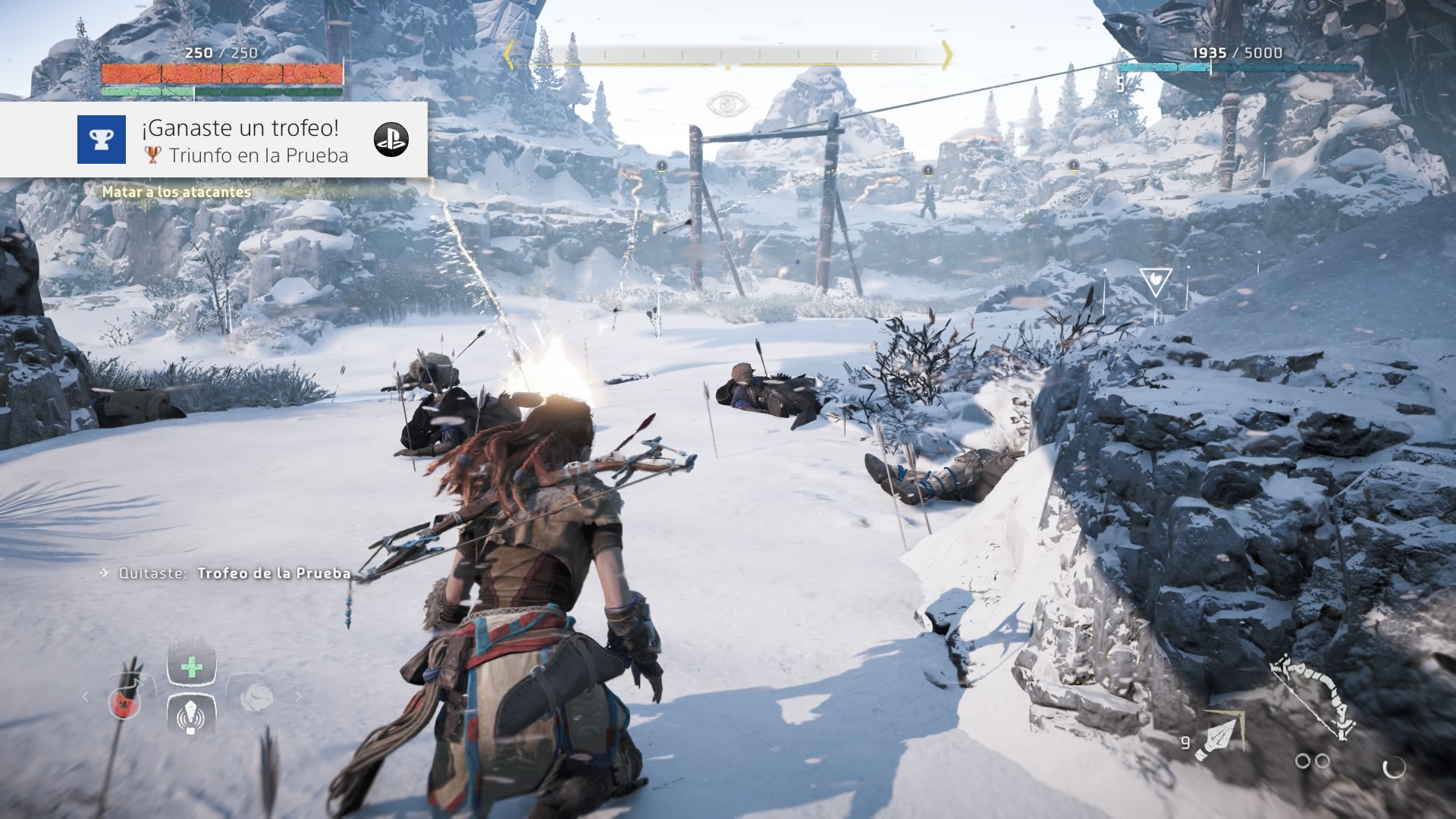 Despite the wait, I feel well rewarded and very happy, because I know that it is a great title that will bring many more hours of fun, far exceeding the number of hours of waiting. But in addition, to my surprise the game also made available the download of an art gallery, of some locations and mechanical beasts in various image sizes, ranging from 750x1334 to 4096x2160 for you to place on the device of your choice.
Because of my happiness I want to share with you some images of the size 1720x960 in case you want to place them as your wallpaper:
Pese la espera me siento bien recompensado y muy feliz, porque se que es un gran título que traerá muchas mas horas de diversión, superando ampliamente la cantidad de horas de espera. Pero además, para mi sorpresa del juego también puso a disposición la descarga de una galería de arte, de algunas locaciones y bestias mecánicas en varios tamaños de imagen, que van desde 750x1334 hasta 4096x2160 para que lo coloques en el dispositivo de tu preferencia.
Por motivo de mi felicidad deseo compartir con ustedes algunas imágenes del tamaño 1720x960 por si desean colocarlas como su wallpaper: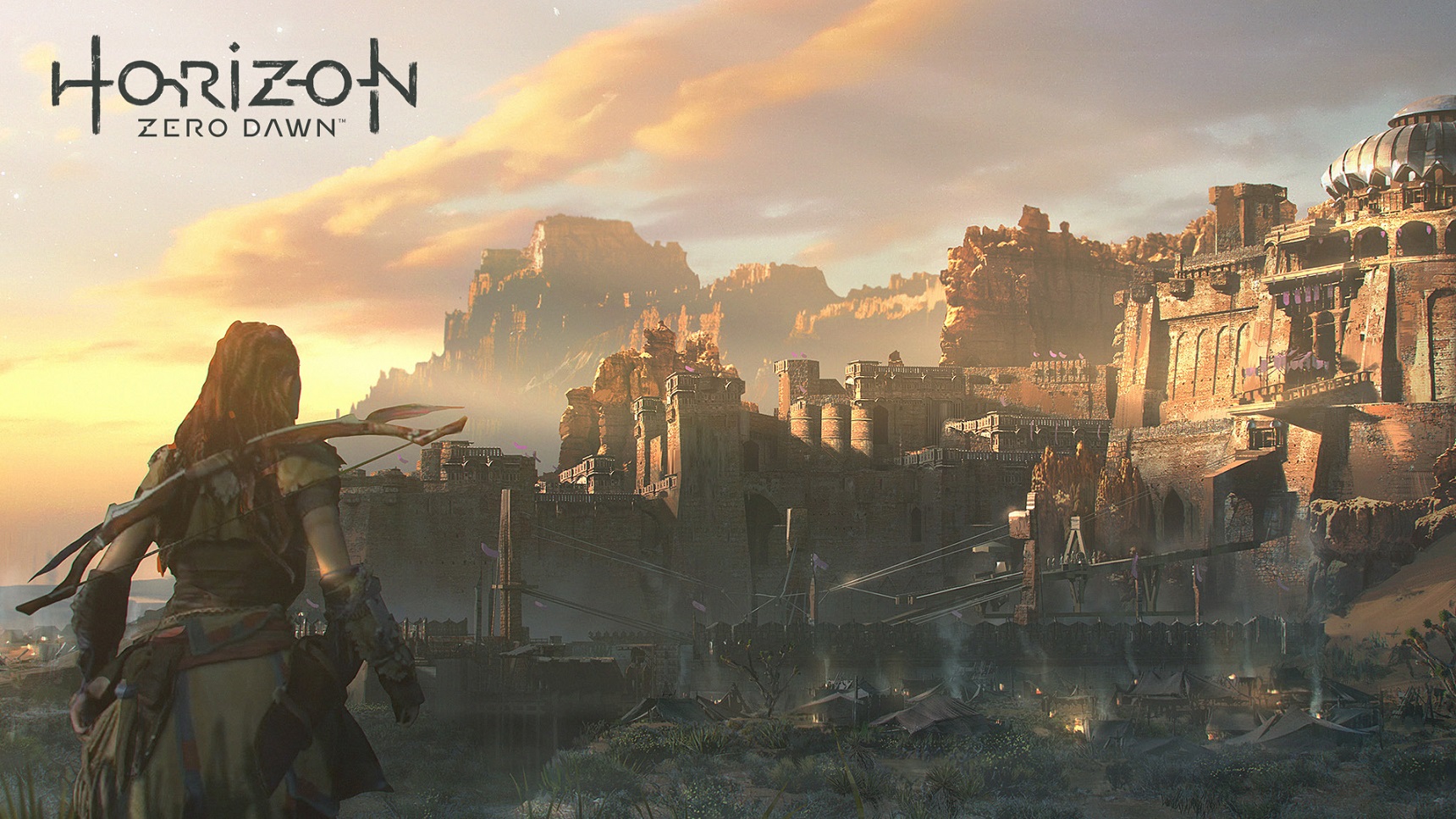 ---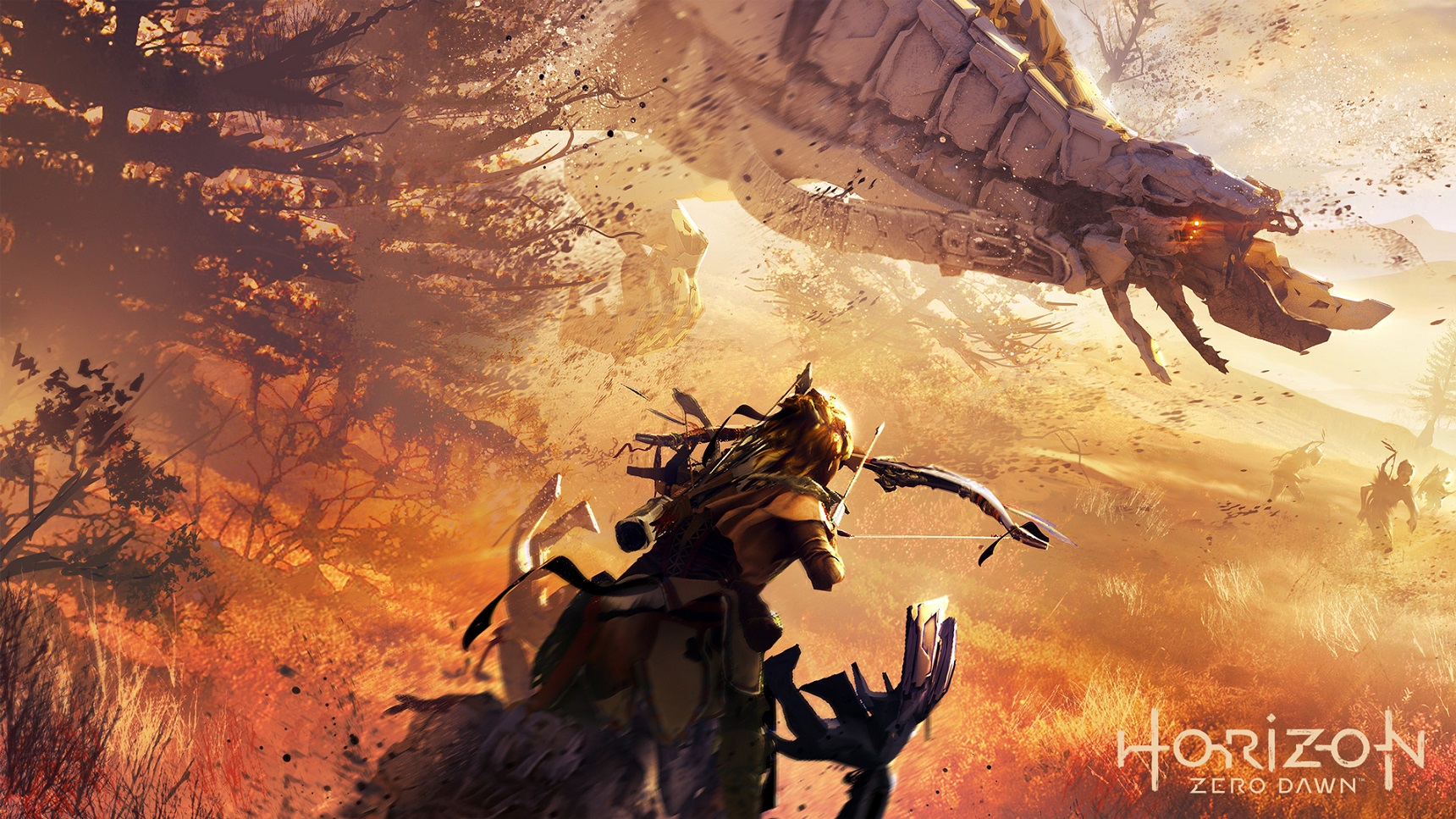 ---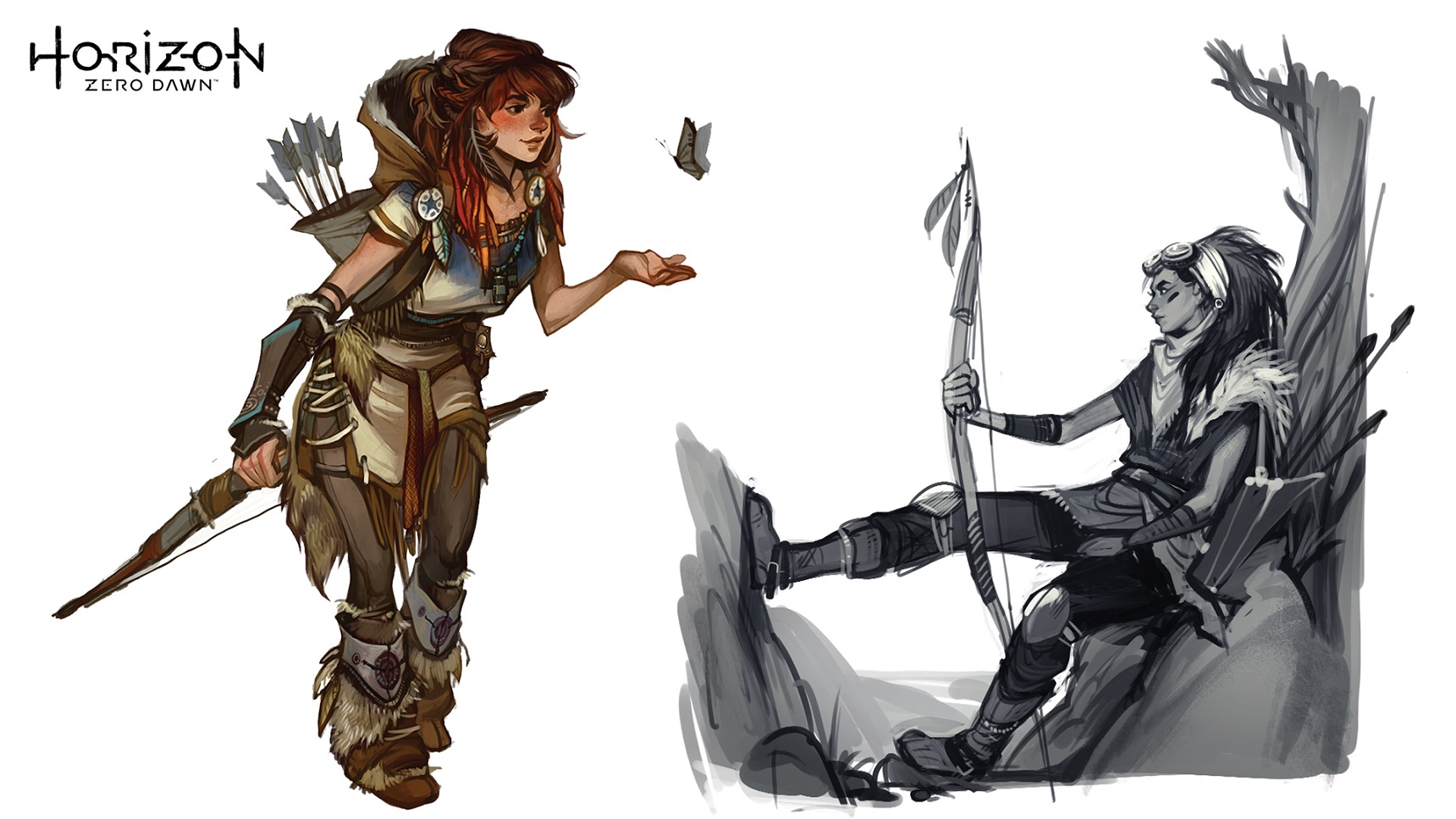 ---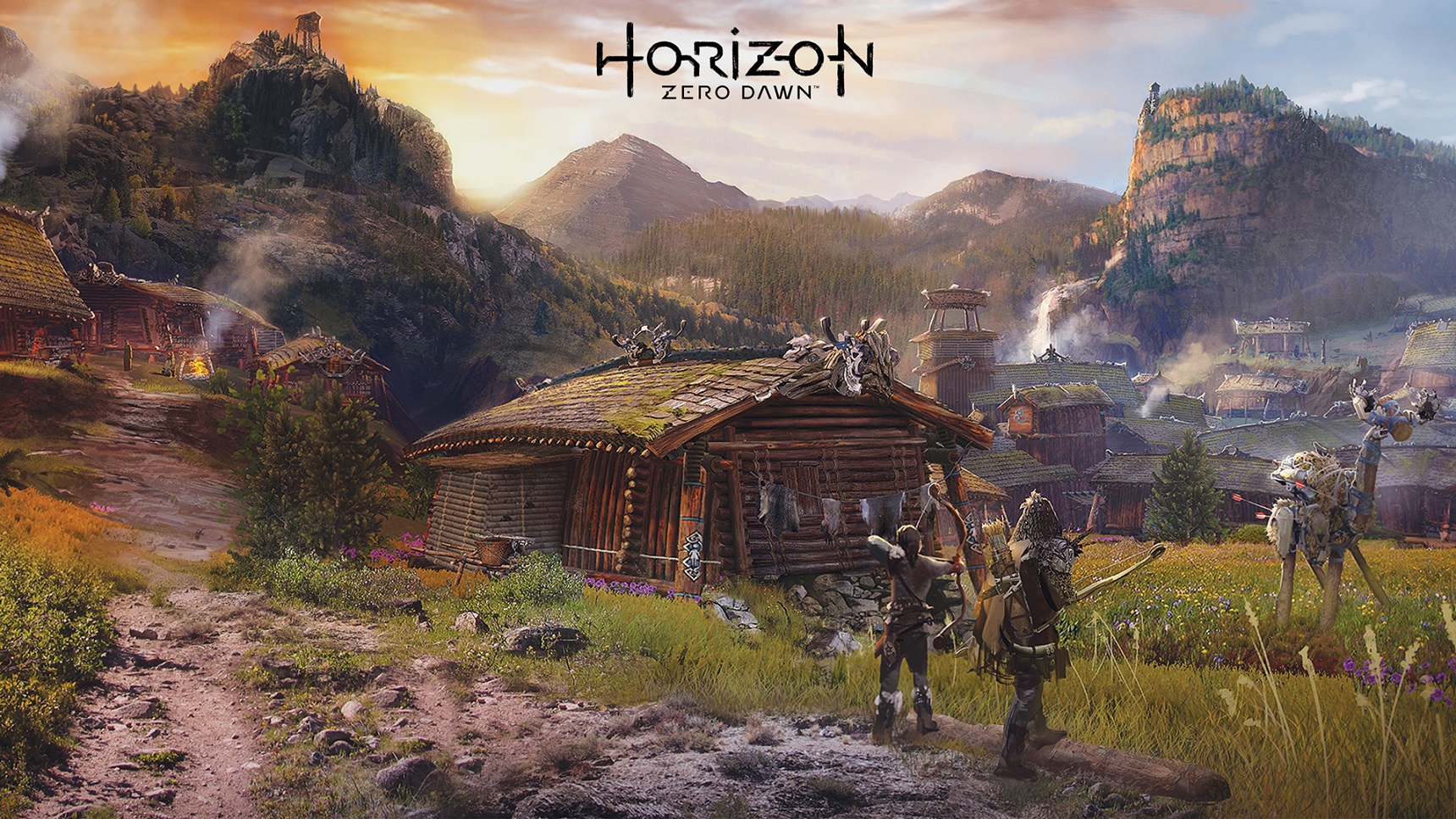 ---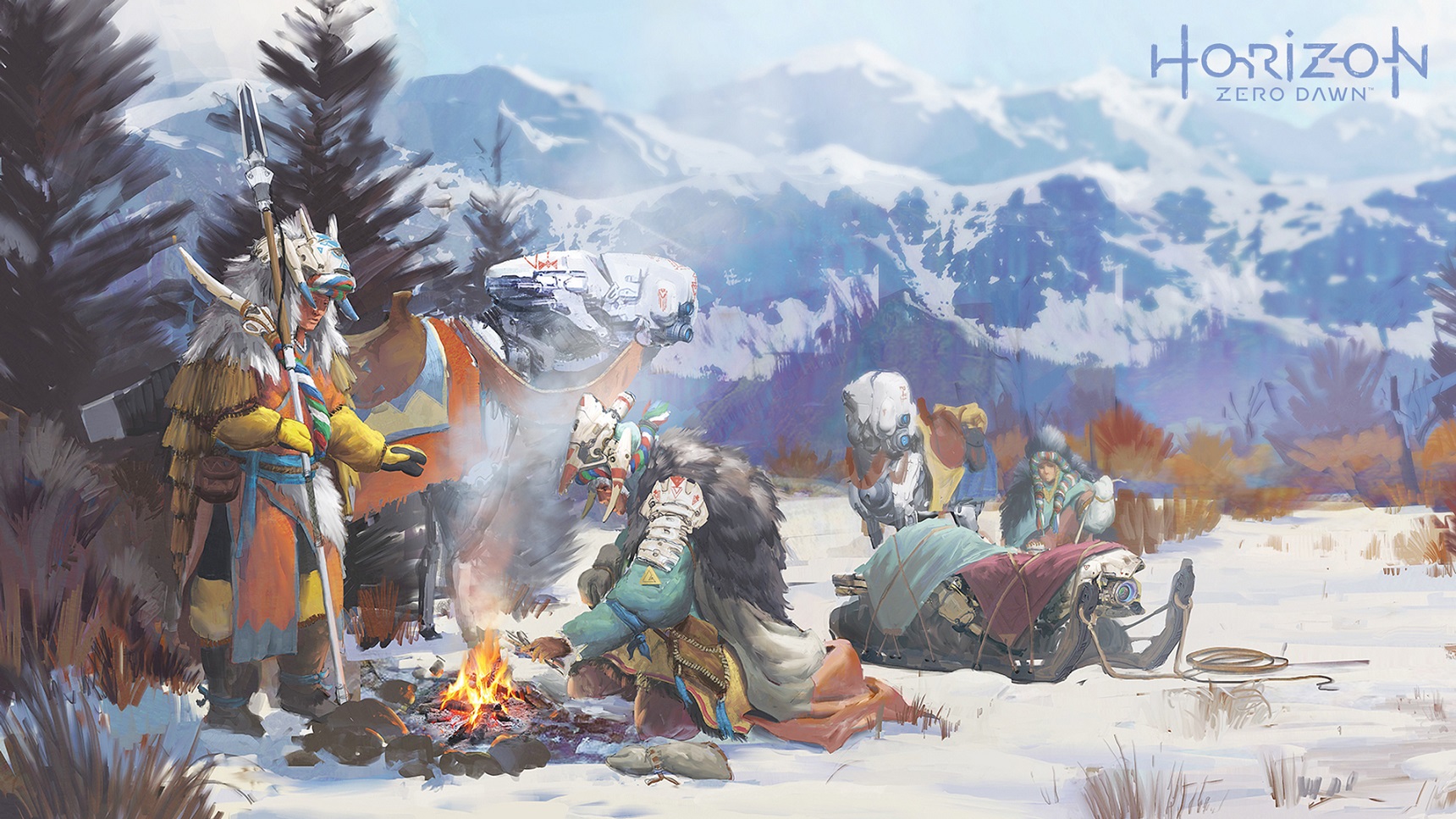 ---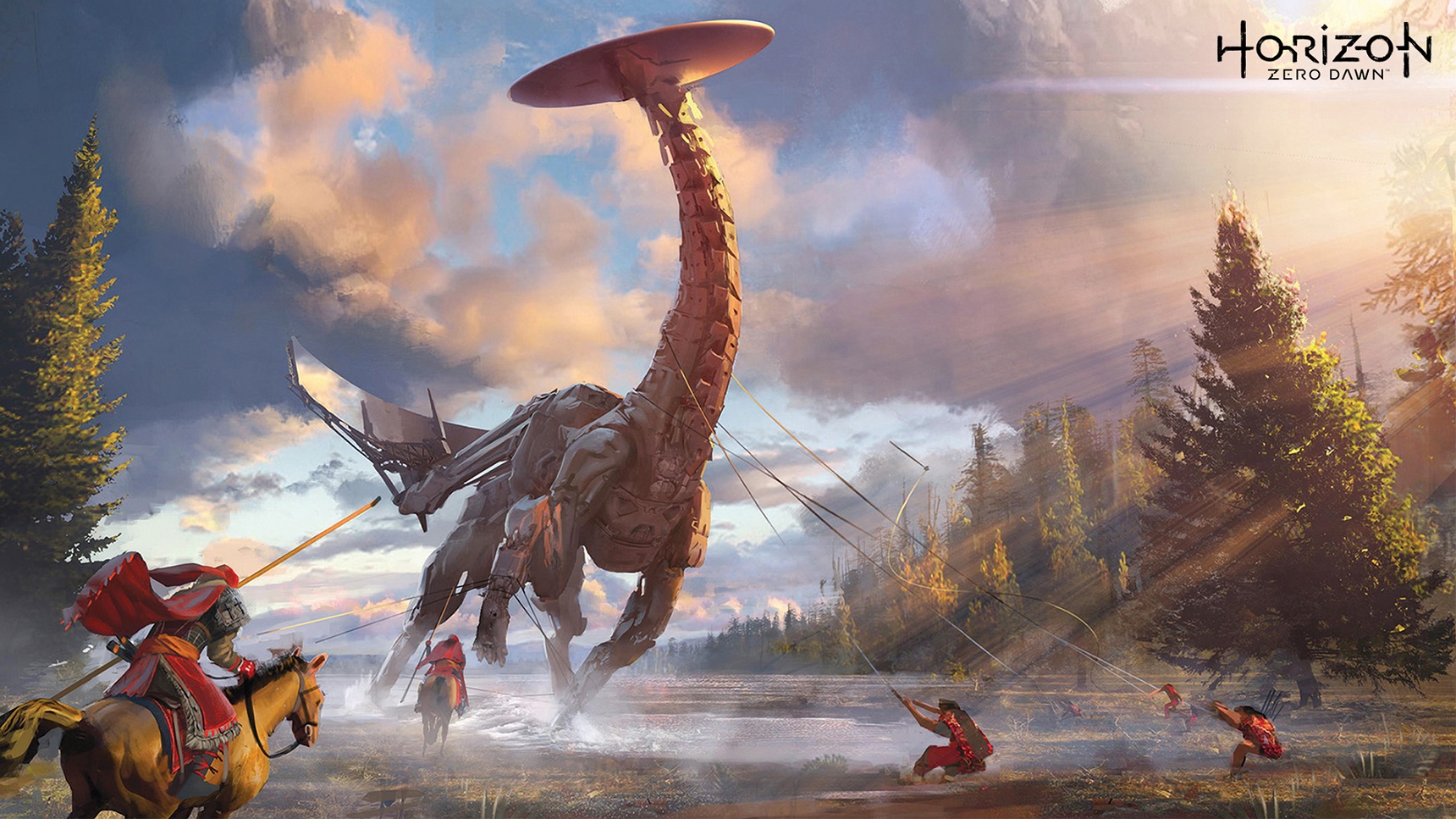 ---
I hope you enjoy it as much as I do, see you until a next adventure!
Screenshots taken directly from the game with the PS4 share option
Gif created with Wondershare Filmora
---
---