"Recuerdos de una noche" Cover by @danieldedosd2

---
Recuerdos de una noche es una canción muy recordada de la agrupación "Los pasteles verdes" fue fundado en 1970 en Chimbote (Perú). Originalmente estuvo integrado por Aldo Guibovich (voz) , Hugo Acuña Lecca (guitarra), César Acuña (teclados), Miguel Moreno (bajo), Ernesto Pozo (batería), Raúl Padilla (percusiones) y Germán Laos (cantante tropical), todos ellos estudiantes del colegio San Pedro (GUE) donde dieron sus primeros pasos musicales, convirtiéndose en una sensación entre compañeros de colegio y amistades.
Memories of a night is a well-remembered song from the group "Los pastels verde" was founded in 1970 in Chimbote (Peru). It was originally made up of Aldo Guibovich (voice), Hugo Acuña Lecca (guitar), César Acuña (keyboards), Miguel Moreno (bass), Ernesto Pozo (drums), Raúl Padilla (percussion) and Germán Laos (tropical singer), all of them students from the San Pedro School (GUE) where they took their first musical steps, becoming a sensation among schoolmates and friends.
---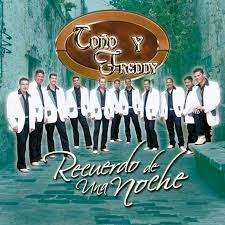 Después de numerosas presentaciones menores en fiestas y festivales, el 13 de octubre de 1973 los directivos de INFOPESA, la empresa discográfica de mayor proyección en el Perú de aquel entonces, les da la oportunidad de grabar dos temas, "Puertos Queridos" (tropical), interpretado por Germán Laos, y "Angelitos Negros" (canción romántica), interpretado por Aldo Guibovich. Para sorpresa de muchos, la dirección de la radio decidió promocionar Angelitos Negros, llegando a convertirse en un éxito a nivel nacional. Al ver el gran impacto que había causado su primer disco sencillo, INFOPESA les convoca para completar el que sería su primer LP, con temas como "El reloj", "Recuerdos de una noche" y "El presidiario" con los que reafirmaron su triunfo.
After numerous minor presentations at parties and festivals, on October 13, 1973, the directors of INFOPESA, the record company with the greatest projection in Peru at the time, gave them the opportunity to record two songs, "Puertos Queridos" (Tropical). , performed by Germán Laos, and "Angelitos Negros" (romantic song), performed by Aldo Guibovich. To the surprise of many, the radio management decided to promote Angelitos Negros, becoming a national success. Seeing the great impact that their first single album had caused, INFOPESA summoned them to complete what would be their first LP, with songs like "El reloj", "Recuerdos de una noche" and "El presidiario" with which they reaffirmed their triumph .
---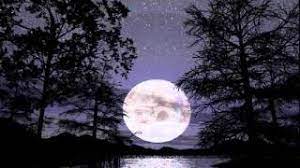 ---
Su primer disco de oro lo recibieron por las altas ventas obtenidas de "El reloj" del autor mexicano Roberto Cantoral. Su segundo disco de oro por el álbum "Recuerdos de una noche" del cantautor chimbotano Fernando Arias Cabello. Su primer éxito reconocido en México y Estados Unidos fue "Esclavo y amo" del jalisciense José Vaca Flores, que fuera grabado originalmente por Javier Solís, cuyos arreglos en balada moderna les otorgó múltiples premios en su primera gira a México y Estados Unidos en 1976, siendo denominados por las revistas Billboard y Cash Box como "Los románticos de América".
Their first gold record was received for the high sales of "El reloj" by Mexican author Roberto Cantoral. His second gold record for the album "Recuerdos de una noche" by singer-songwriter from Chimbota, Fernando Arias Cabello. Their first recognized success in Mexico and the United States was "Esclavo y amo" by José Vaca Flores from Jalisco, which was originally recorded by Javier Solís, whose modern ballad arrangements gave them multiple awards on their first tour of Mexico and the United States in 1976. being named by Billboard and Cash Box magazines as "America's Romantics".
---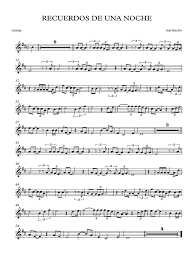 ---
---
Recuerdos de Una Noche
Pasteles Verdes
Quiero, recordar esta noche
Momentos, que no volverán
Y hacer, de aquellos poemas
Tristes, como una oración
Una oración, que tiene mucho amor
Como el que yo, te tuve alguna vez
Tanto amor, que no puedo explicar
Por que ya, no estas aquí
Junto a mi, como ayer en mis brazos
Mirando el cielo, la obscuridad
Y así estoy, recordando, tu amor
memories of one night
green cakes
---
I want to remember tonight
Moments that will not return
And make of those poems
sad, like a prayer
A prayer, which has a lot of love
Like the one I once had you
So much love, that I can't explain
Why are you not here anymore?
Next to me, like yesterday in my arms
Looking at the sky, the darkness
And so I am, remembering your love

---
Gracias por visitarme
Mil Bendiciones
17/01/2022
---
▶️ 3Speak
---
---