I received my HIVE Torch (359) 💪 Me llegó la HIVE Torch (359) 💪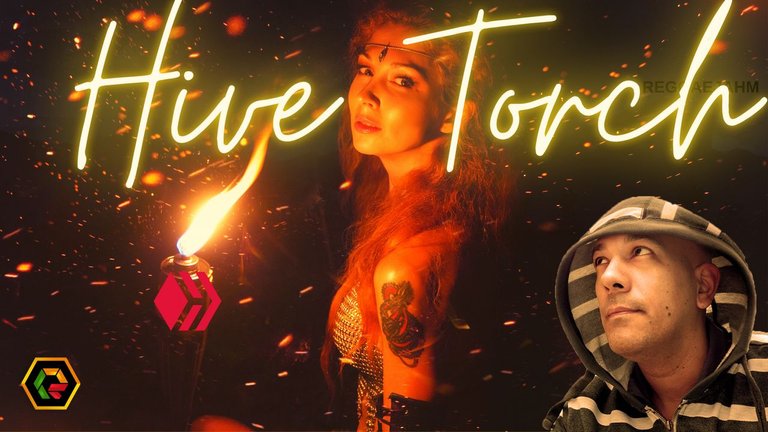 Sourse
I received the HIVE Torch two days ago. That same day I sent it to expedite the process as it is one of the objectives of the initiative and not wait to have time to make the post.
For me it is an honor to have received it from @ylich a hiver so recognized by the community and with a long career, focused on specialized curation through the project @la-colmena and with his own very artistic content in the musical field. He also leads the Literatos community.
I received 586 HIVE and sent 587 HIVE. Adding 1 HIVE as the initiative says. I sent it to @enmy my partner in HIVE.
I repeated the same recipient as in the first torch we made in Steem, where I also sent it to @enmy. On that occasion I received it from @angelica7. I leave you the post from that previous time.

Hive Torch is an initiative to demonstrate trust among HIVE users. The torch is sent, which is a message via an HIVE transfer. This is passed from user to user and for each message increases the value of the torch by 1 HIVE each time.
In the original post the goal was to reach 333 transactions and with mine we were already at 359. We already surpassed the goal and the torch is moving like lightning; much better than in bitcoin.
This amusing experiment lit up my head with an idea, but one that I won't reveal yet. Actually it was before I received this torch, because I already knew it before and my big idea that I will soon reveal I had in January of this year. You have to give more utility to something so powerful and that in HIVE we show that you can trust the transparency of the blockchain and our community.
@Enmy to whom I passed the torch went ahead in the post. You can see it at this link
Translated with www.DeepL.com/Translator (free version)
---

---
Español
Recibí la antorcha (HIVE Torch) hace dos días. Esa mismo día la envié para agilizar el proceso ya que es uno de los objetivos de la iniciativa y no esperar a tener tiempo para realizar el post.
Para mí es un honor de haberla recibido por parte de @ylich un hiver tan reconocido por la comunidad y con una larga tayectoria, enfocada en la curación especializada a través del proyecto @la-colmena y con un contenido propio muy artístico en el ámbito musical. También dirige la comunidad de Literatos.
Recibí la cantidad de 586 HIVE y envié 587 HIVE. Sumando 1 HIVE como dice la iniciativa. El envío se lo realicé a @enmy mi socia en HIVE.
Repetí el mismo destinatario que en la antorcha primogénita que realizamos en Steem, donde también se la pasé a @enmy. En aquella oportunidad la recibí de @angelica7. Te dejo el post de esa vez anterior.

Hive Torch es una inicitavia para demostrar la confianza entre los usuarios de HIVE. Se envía la antorcha, que es un mensaje por medio de una transferencia de HIVE. Esto pasa de usuario en usuario y por cada mensaje aumenta el valor de la antorcha en 1 HIVE cada vez.
EN el post original se puso como meta llegar a 333 transacciones y con la mía ya íbamos por la 359. Ya superamos la meta y la antorcha se mueve como un rayo; mucho mejor que en bitcoin.
Este divertido experimento me iluminó la cabeza con una idea, pero que todavía no revelaré. En realidad fue antes de recibír esta antorcha, porque ya la conocía de antes y mi gran idea que pronto revelaré la tuve en enero de este año. Hay que darle mayor utilidad a algo tan poderoso y que en HIVE demostramos que se puede confiar en la transparencia de la blockchain y nuestra comunidad.
@Enmy a quien le pasé la antorcha se adelantó en el post. Lo puedes ver en este link
---
---