Visita al Parque Juan Carlos I en Madrid (30 fotos) - Visit to Juan Carlos I Park in Madrid (30 photos)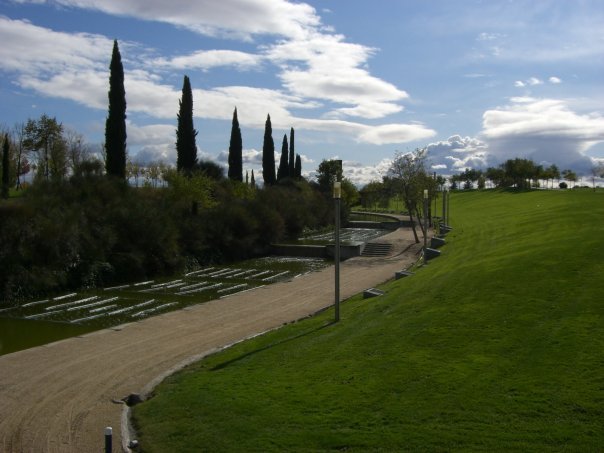 En 2008 realicé un delicioso viaje a Madrid. Mi mamá me lo regaló y yo lo acepté jaja XD. Ella viajó antes y estuvo más tiempo. Yo tenía que pedir unos días en el trabajo; sí, alguna vez tuve un empleo.
Cualquier viaje puede generar algo de estrés, pero en Venezuela más. En esa época no solo tuve que pedir el permiso a mi jefe para ausentarme dos semanas, sino al gobierno para que me vendiera euros. Tampoco tenía pasaporte y lo saqué en un mes.
Igualmente, esto no es el tema del post; así que mejor les hablo de un espectacular parque que hay en Madrid, el segundo en tamaño. Se encuentra al lado del recinto ferial IFEMA y rodeado de un conjunto de oficinas como lo verán en algunas fotos.
In 2008 I took a delicious trip to Madrid. My mom gave it to me and I accepted it haha XD. She traveled earlier and stayed longer. I had to ask for a few days at work; yes, I once had a job.
Any trip can generate some stress, but in Venezuela even more. At that time I not only had to ask my boss for permission to be absent for two weeks, but also the government to sell me euros. I didn't have a passport either and I got it in a month.
Anyway, this is not the subject of the post; so I'd better tell you about a spectacular park in Madrid, the second in size. It is located next to the IFEMA fairgrounds and surrounded by a group of offices as you will see in some pictures.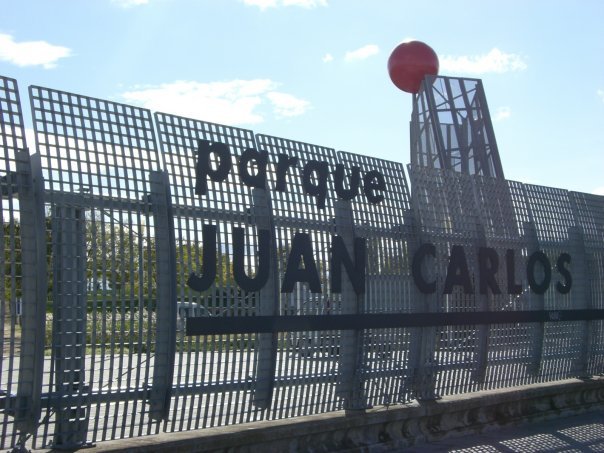 El parque es muy amplio visualmente. Se encuentra más alto que todo a su alrededor y por eso se ve el horizonte. También unos atardeceres espectaculares. Sus grandes jardines y lomas lo hacen muy diferente al resto de parque de Madrid, que de paso tengo que decirlo; son muchísimos. Madrid cuenta con una cantidad de parques impresionante.
Otra de las características importantes de este parque, son sus esculturas. La primera que me recibió en la entrada, fue la de mi segundo artista favorito, el venezolano Carlos Cruz Diez. Es perfecta en su ubicación y con su movimiento característico de cinetismo.
The park is visually very wide. It is higher than everything around it, so you can see the horizon. It also has spectacular sunsets. Its large gardens and hills make it very different from other parks in Madrid, which incidentally I have to say; there are many. Madrid has an impressive amount of parks.
Another important feature of this park are its sculptures. The first one that greeted me at the entrance was the one of my second favorite artist, the Venezuelan Carlos Cruz Diez. It is perfect in its location and with its characteristic kinetic movement.
Esculturas - Sculptures
Dedos (Mario Irarrázabal, Chile, 1994)
Encuentros (Mustafa Arruf, España, 1998)
Eolos (Paul Van Hoeydonck, Bélgica, 1992)
Espacio Méjico (Andrés Casillas y Margarita García Cornejo, México, 1992)
Fisicromía para Madrid (Carlos Cruz Díez, Venezuela, 1992)
Homenaje a Agustín Rodríguez Sahagún (Toshimitsu Imai, Japón, 1992)
Homenaje a Galileo Galilei (Amadeo Gabino, España, 1992)
Homenaje a las víctimas del Holocausto (Samuel Nahon Bengio, Israel, 2007)
Los cantos de la encrucijada (Leopoldo Maler, Argentina, 1992)
Manolona Opus 397 (Miguel Berrocal, España, 1992)
Monumento a Don Juan (Víctor Ochoa, España, 1994)
Monumento a la paz (Yolanda D'Augsburg, Brasil, 1992)
My sky hole/Madrid (Bukichi Inoue, Japón, 1992)
Pasaje azul (Alexandru Arghira, Rumania, 1992)
Paseo entre dos árboles (Jorge Castillo, España, 1995)
Sin título (Dani Karavan, Israel, 1992)
Sin título (José Miguel Utande, España, 1992)
Viaje interior (Michael Warren, Irlanda, 1992)
Viga (Jorge Dubon, México, 1992)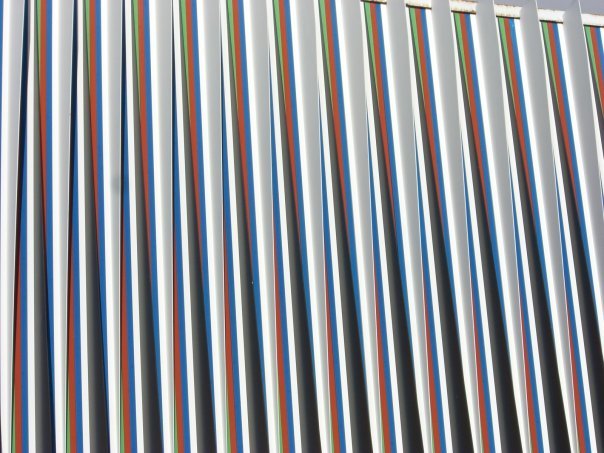 Un año después y como me había gustado tanto el parque; mi mamá me pinto este cuadro al óleo.
A year later, because I liked the park so much, my mother painted this oil painting for me.

Los edificios de oficinas que rodean al parque, son de baja altura; así permite que el parque sea lo más alto y se siga viendo el horizonte.
Tiene algunas atracciones para los niños pero lo que más resalta son sus grandes áreas para correr y patinar.
Este parque fue cerrado por la pandemia y abrió de forma parcial hace una semana.
Les dejo con las fotos; espero las difruten. No son ni la mitad del parque, pero no tenía más tiempo para conocerlo completo, es inmenso.
The office buildings surrounding the park are low-rise, allowing the park to be as high as possible and still be able to see the horizon.
It has some attractions for children but what stands out the most are its large areas for running and skating.
This park was closed due to the pandemic and opened partially a week ago.
I leave you with the pictures; I hope you enjoy them. They are not even half of the park, but I didn't have more time to see the whole park, it is immense.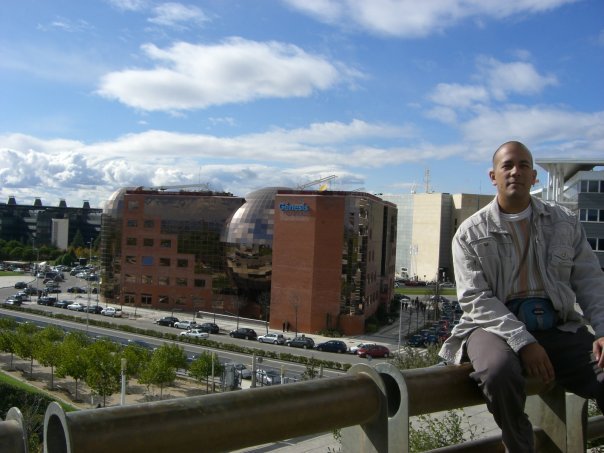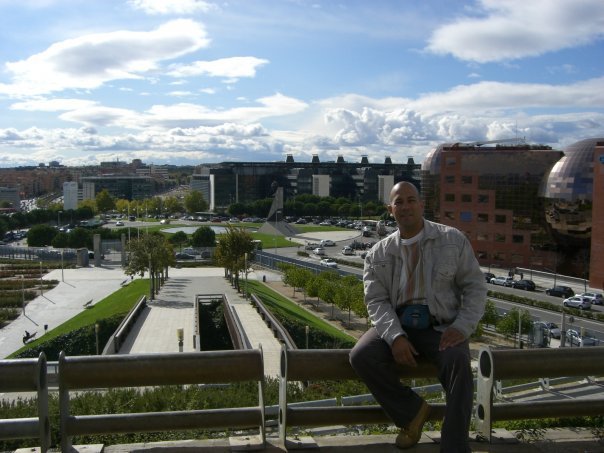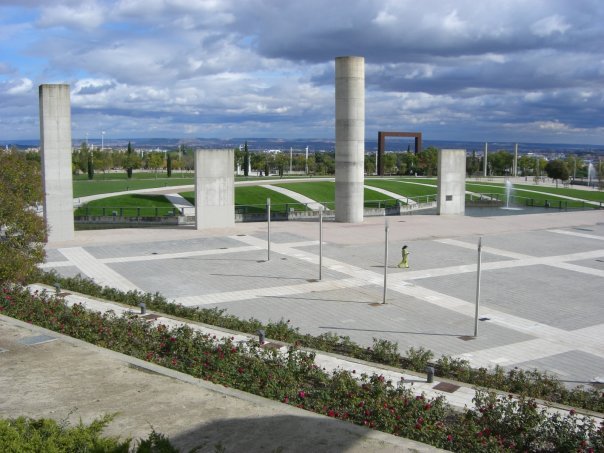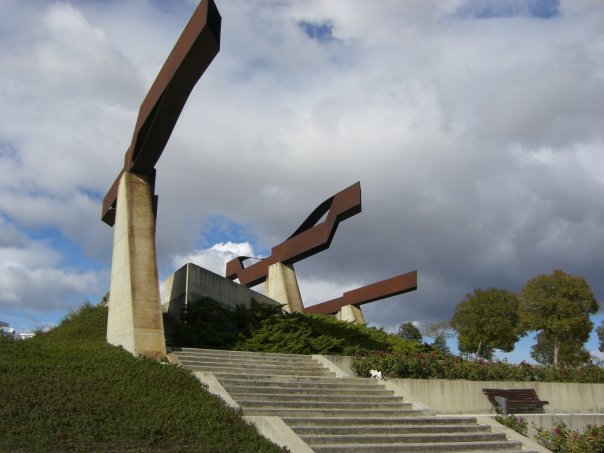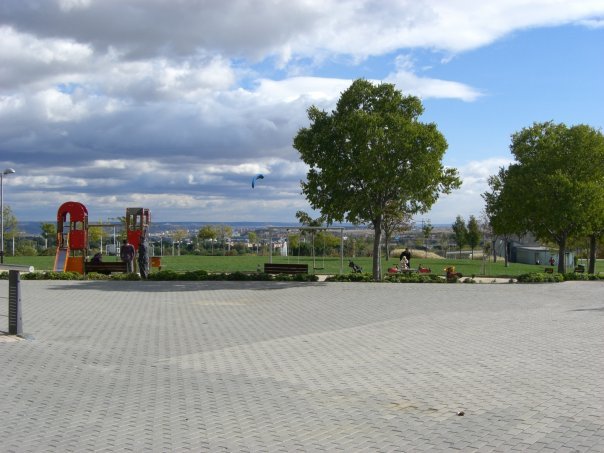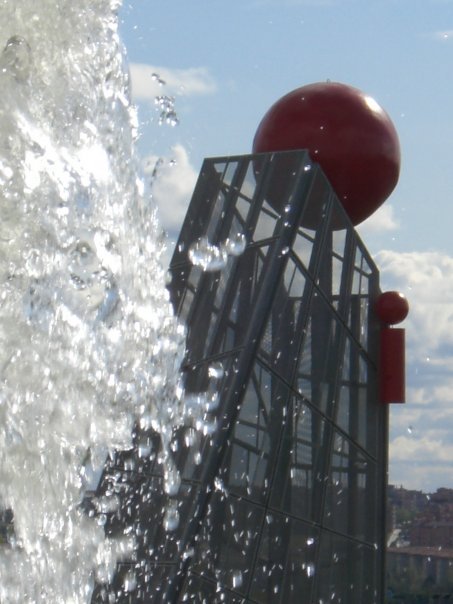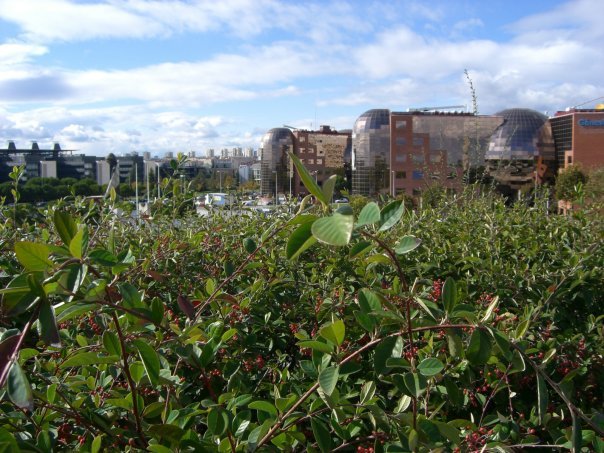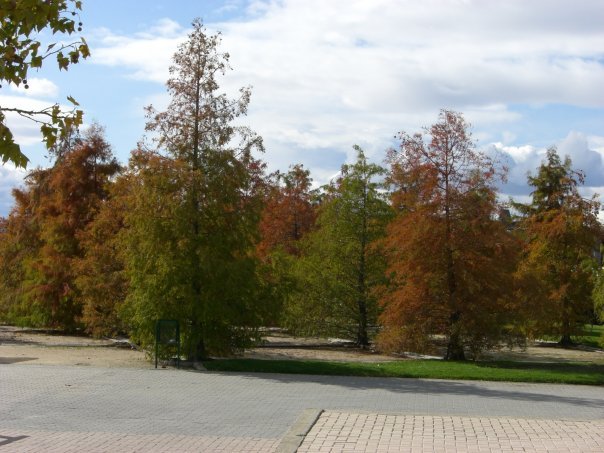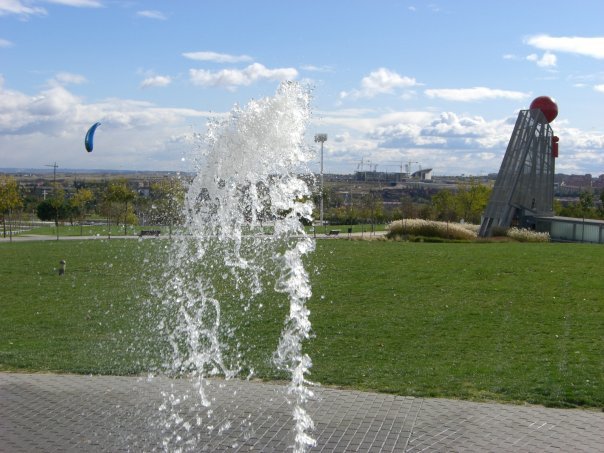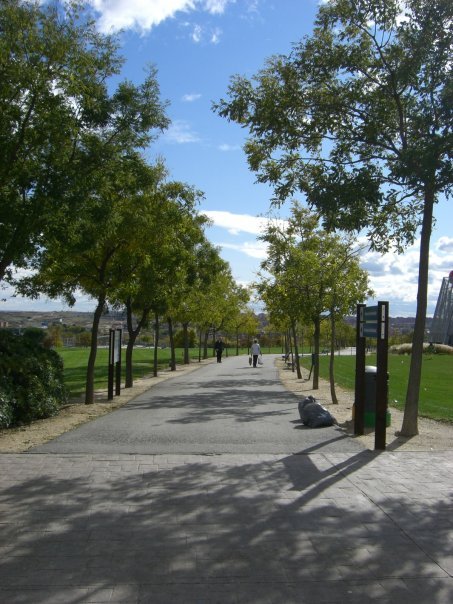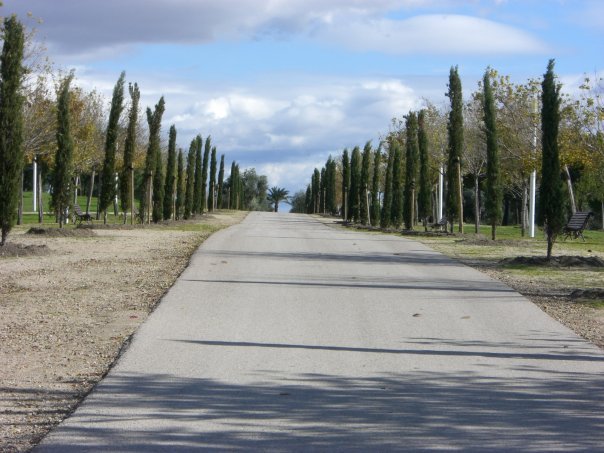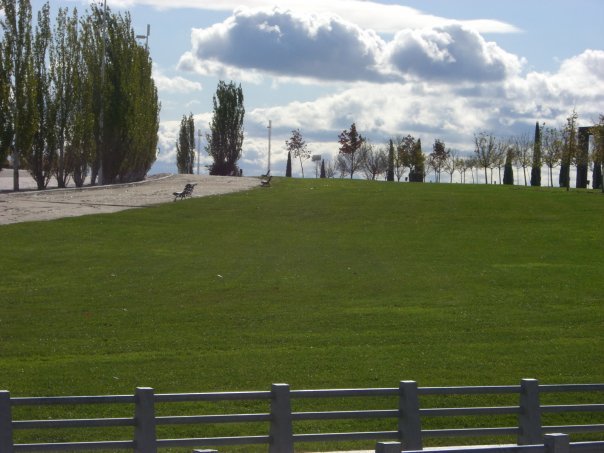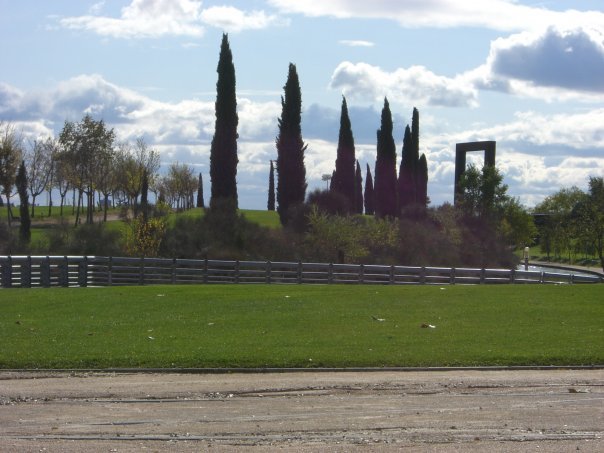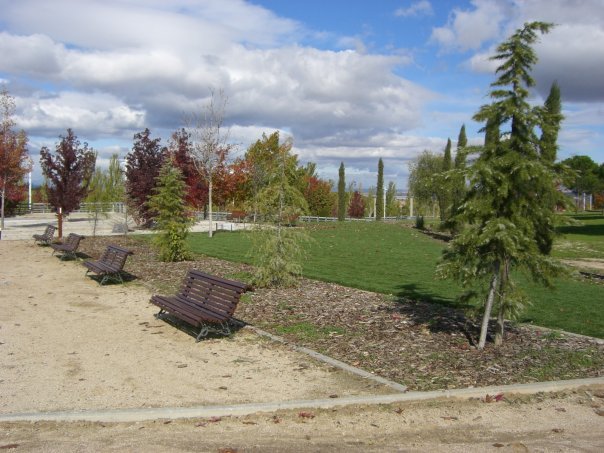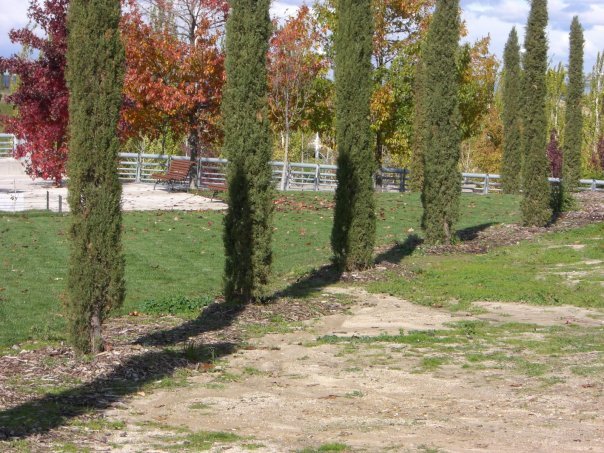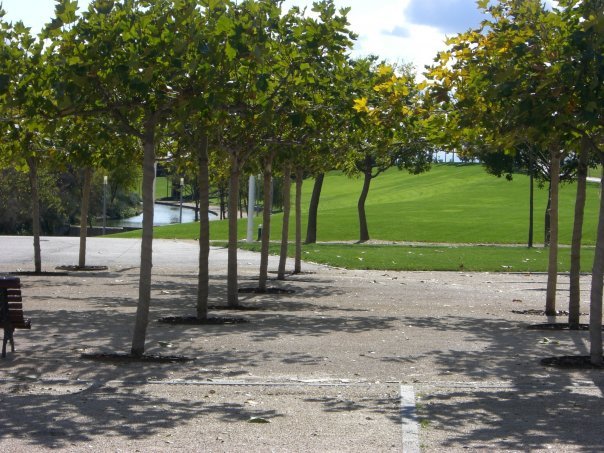 ---
---