Harvest found : Rainy season and harvest : Eggplant weight quality is guaranteed
Have you planted?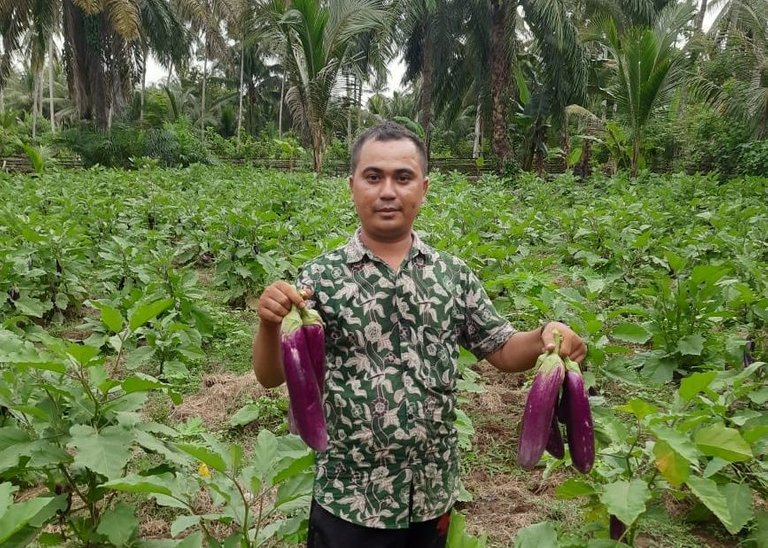 Hello garden lovers?
Yesterday we came to the garden, my brother was interested in picking eggplants that were ready to be harvested, even though it rained all day and in the week, we were very excited to pick eggplants in the garden for several months of planting that we had been walking for weeks, my brother have been waiting for a moment like this, they have gone through the plant care process for weeks with me, the results are quite satisfying even though we have to harvest in the middle of the rainy season, things are a bit muddy and we need a wheelbarrow and also sacks to make it easier for us bring the fruit that has been picked.
My brother is too excited about the harvest that we have been waiting for weeks, hundreds of kilos of eggplants are ready to be picked in a day, the garden located in the middle of the countryside is very productive in planting large capital, but the results are also very satisfying for us in this harvest, we have two and three stages of harvesting that will take place next week.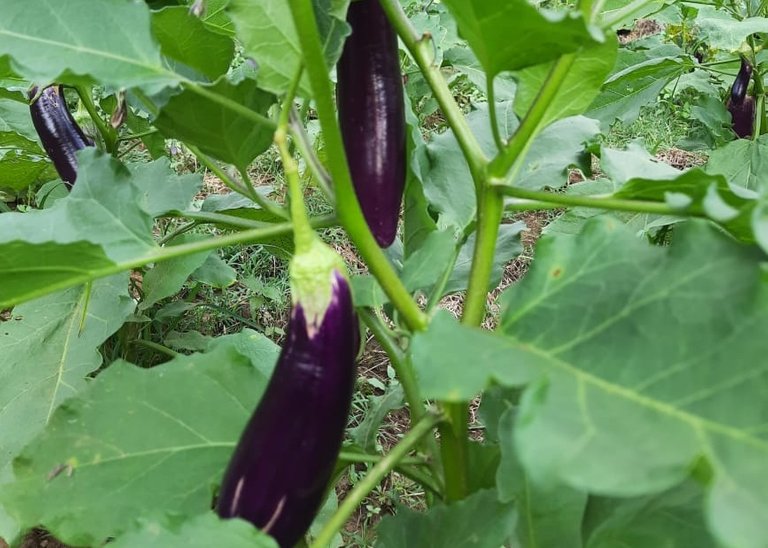 Luckily, fertilization that is cared for gives very good quality for fruit, soil fertility is very influential for fertilization, this is very important to maintain the quality of fruiting and also leaves that have increased dramatically after planting which was carried out a few weeks ago, entering the nursery has dragged on with the season. The heat is the dry season, care is very much on the growth of seedlings so that they don't have trouble or lack of water for watering.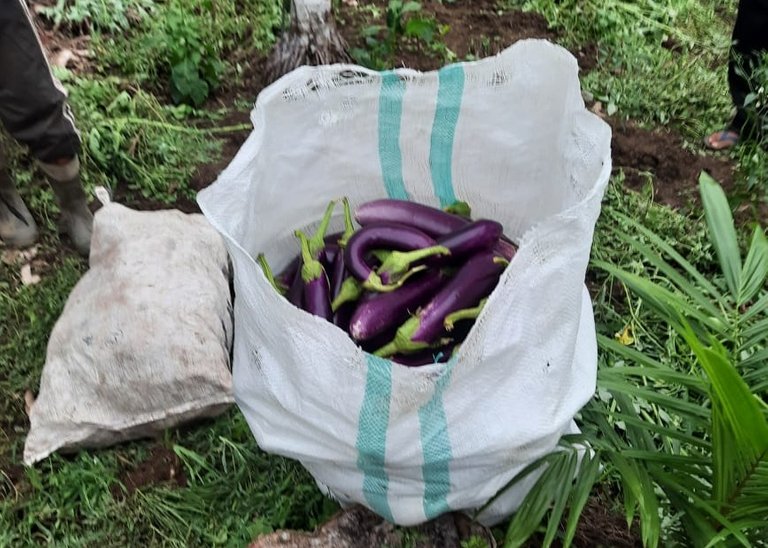 What a perfect crop growth we got yesterday, from the first stage of planting we thought that we would find a harvest in the rainy season but no complaints with that the yields obtained were very large and the fruit weight was very full, make sure to overcome all problems in planting growth eggplant.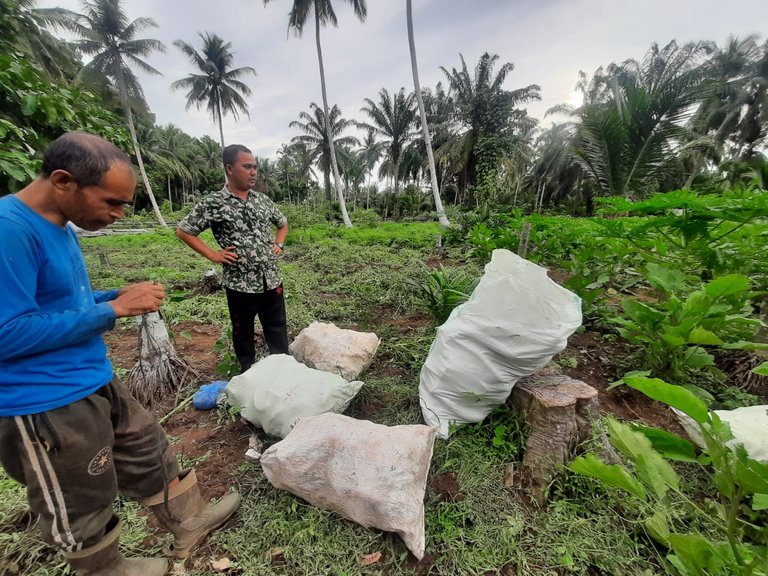 The beginning to enter the harvest we found was very valuable, on the other hand we also got a lot of experience on how to properly garden in order to enjoy extraordinary harvests, my friend also did the same thing, my friend also named a lot of eggplant in the past week but They can also ask the opinion of the part of planting.
Before harvesting
Checks are always done every two days, I think it's very important to maintain the quality of growth on eggplant, sometimes we also check together with my brother to make sure that the plants are fine and fertile, my friend recently also asked me to see the growing situation of eggplant growers in the garden, I thought I would come in a few days to see the conditions of their growing there.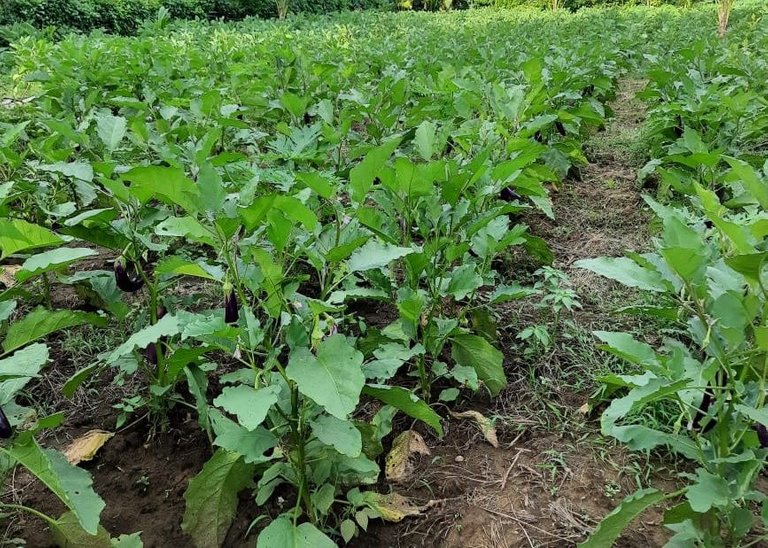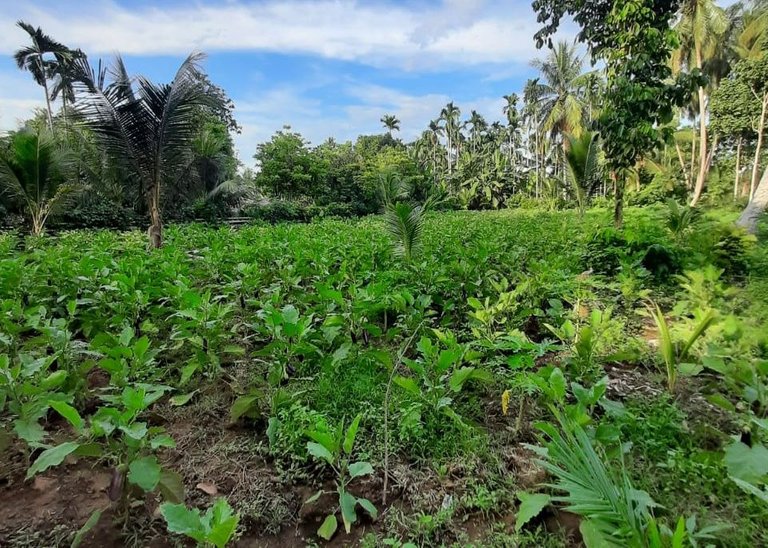 The gardens in the countryside are very diverse for the crops he cultivates, a lot of agricultural land is now in different stages, some are newly planted and some have just been harvested all in the first and last stages of being a job hunted this rainy season.
Open land that will continue into the growing season
The soil has just been formed which is going to the planting stage, this process has been done for days, making the soil more loose so that weeds are not easy to grow in the near future. Sprinkling a mixture of compost or animal manure with natural soil, compost is very good for growth before planting and mixing organic fertilizer.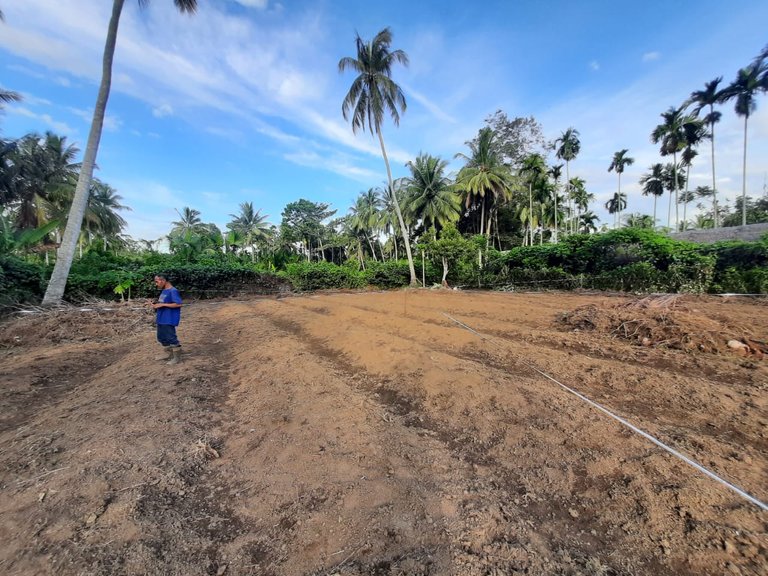 This land was cleared last week, fertilization has been carried out in the last few days, the next process is left for a few days so that the compost is mixed evenly after it rains for a few days.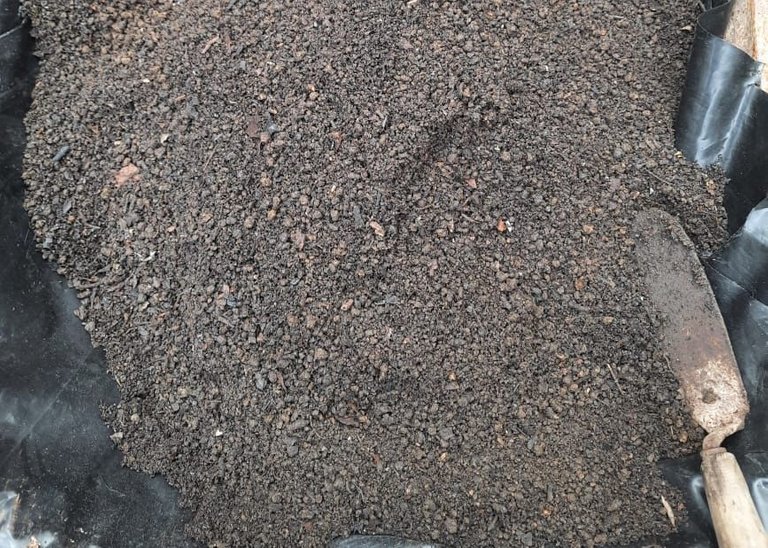 Animal manure that is ready to be mixed with soil for open land, I have done many things in planting, there may be so many questions from you, regarding planting. Other types there may be many differences and techniques when planting.
Gardens located in rural areas are found in many diverse plants, there are special types of medicinal plants or herbs, vegetables have become the provisions of garden craftsmen, types of plants commonly found in rural plantations are usually chilies, tomatoes, papayas, eggplant, sweet potatoes. nets and much more.

---
---