Homesteading Update : Rice thresher
Hello everyone, I am very proud to publish my work as the best homesteading in the village, planting is the best way to grow natural resources basically, I invite you to see today's homesteading work.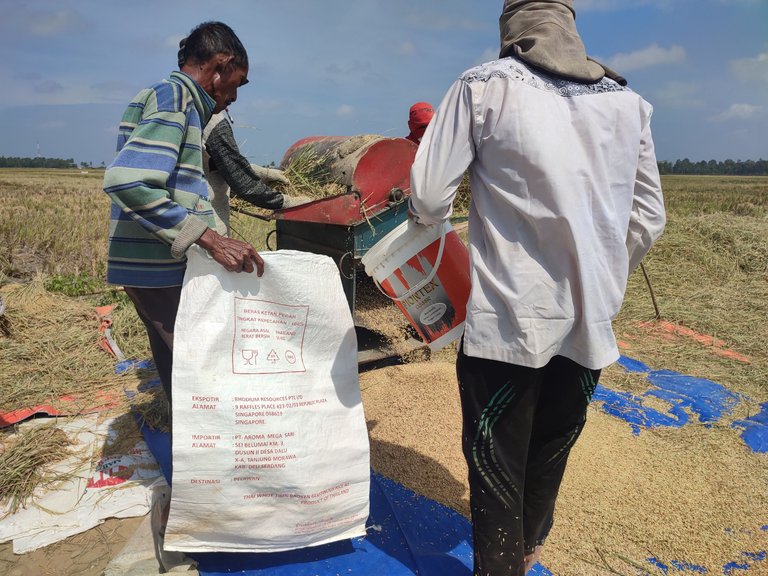 Shining brighter and hotter, that's the sun all day. We just milled rice with a machine, today it's actually very strange I tried a new way to thresh rice after cutting. This time I tried a new way, harvesting rice with a machine, I tried harvesting rice with a machine, I think it's the best way during summer too, dry rice is very good without the need to be dried and made into rice.
I really believe in this work, I tried something new by working on preparing rice. This method is also very practical, even though I have to expend a lot of extra energy by grinding the rice in the open, the hot sun is very good for drying the rice in the fields. This method is very manual, everything is done by hand, which can be found in especially remote villages. The village I live in is very diverse and has lots of ways of doing a lot of work that keeps going on all day long during the harvest season. I am very grateful to be able to harvest rice in the summer, very much different from the previous week, a lot of damage occurred to the rainy season rice, a lot of work was delayed during the rainy season and the yields decreased even though I used a rice cutting tractor.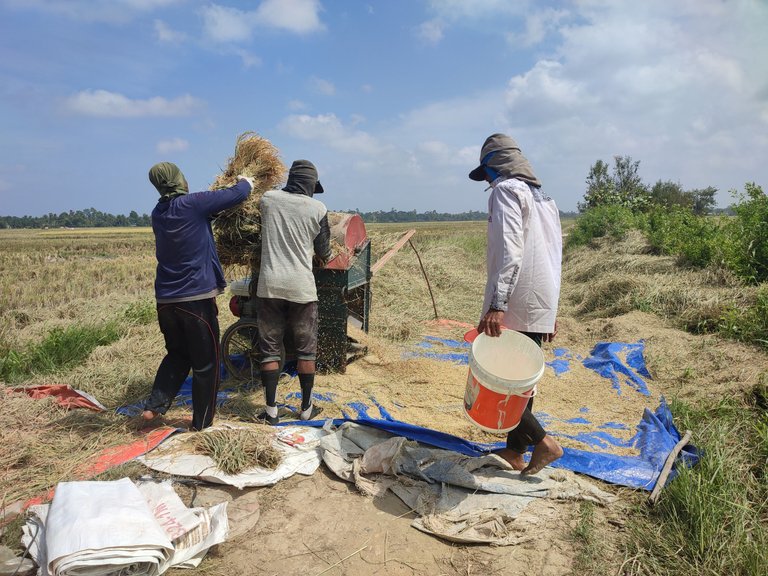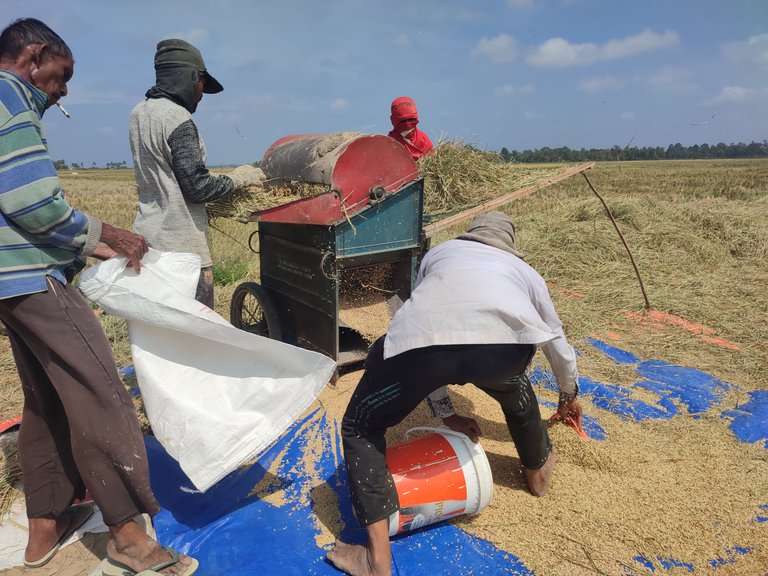 As much as 1 ton of rice that I got in a patch of rice fields, this is very extraordinary compared to the previous week, my rice asked several helpers to work and today in the fields. The workforce is 4 people, we work together for 5 hours, this machine is able to thresh rice as fast as possible with a small machine and this method has actually been very popular among the people since the last few years.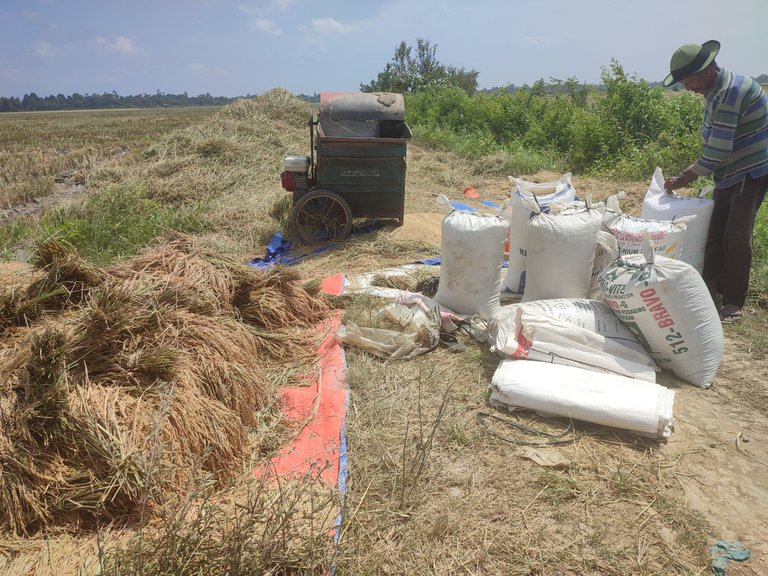 As many as 100 sacks of rice that I found today, I cut rice for two days before entering the stage of threshing rice grains, the results were very satisfying during planting rice towards the end of 2022, the village I live in generally has the largest rice fields.
The work that always concerns rural people is farming, rice fields are one of the best views in the village and also gardens. Farming is a tradition that has always made it possible for the people living in the village for many years.

---
---