Plant health care 🥒🥒🌱🌱🌱 : Mother is the most meritorious person in the garden : Family garden journal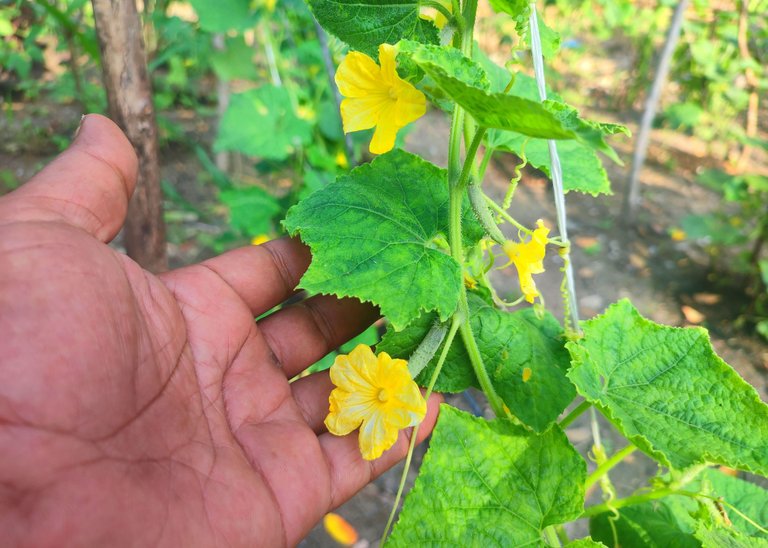 Cucumber starts to produce panicles and flower for fertilization, after planting I don't need to make my work more busy in the garden, everything is under supervision of watering the guests regularly in the afternoon, Mother is the most instrumental person in the garden they helped me when I first started clearing the land the garden, actually I don't want my mother to work there but they really want to help me in the garden.
There doesn't have a well for water stock for cucumber watering, I made a rainwater reservoir with a small plastic pond, and mom just helped me to water the cucumbers, it's amazing, dear mother, hoping that it will rain soon seems very unlikely for some today the hot weather that feels in this week.
My job is transporting water, my mother is a very good and helpful person, the planter is under maintenance who is being monitored every day, the last two days I have just sprayed the fungicide, there are aphids that damage the cucumbers in this day it has started to improve after spraying.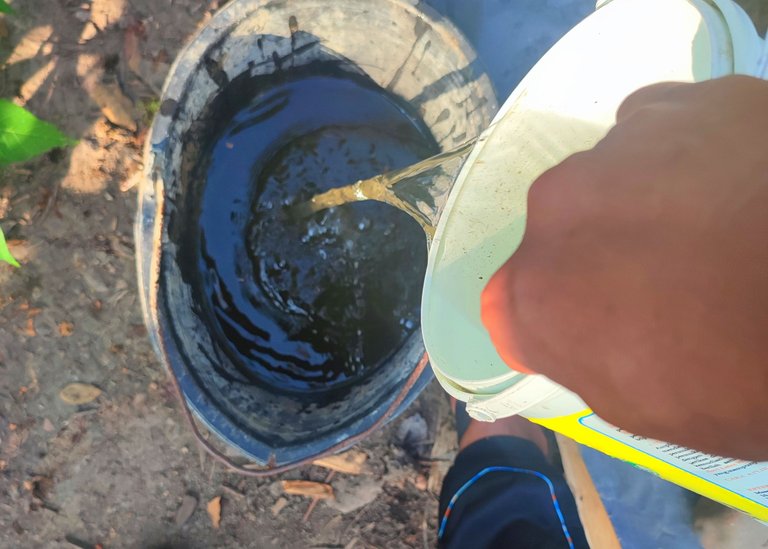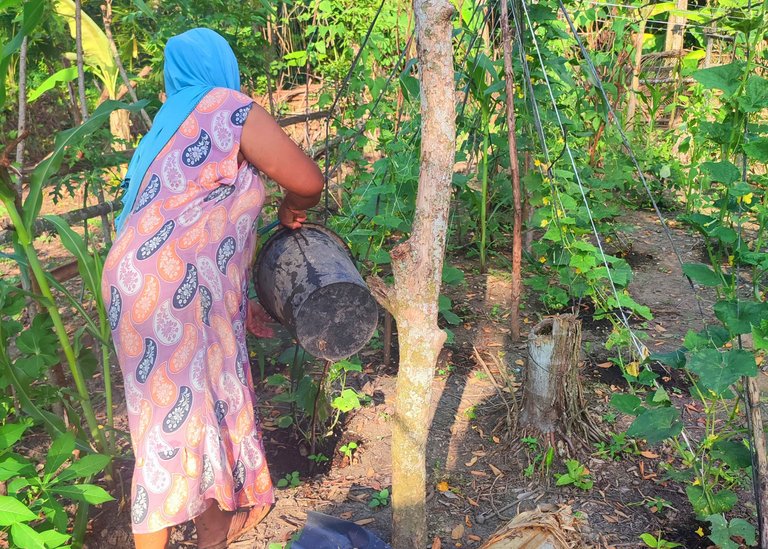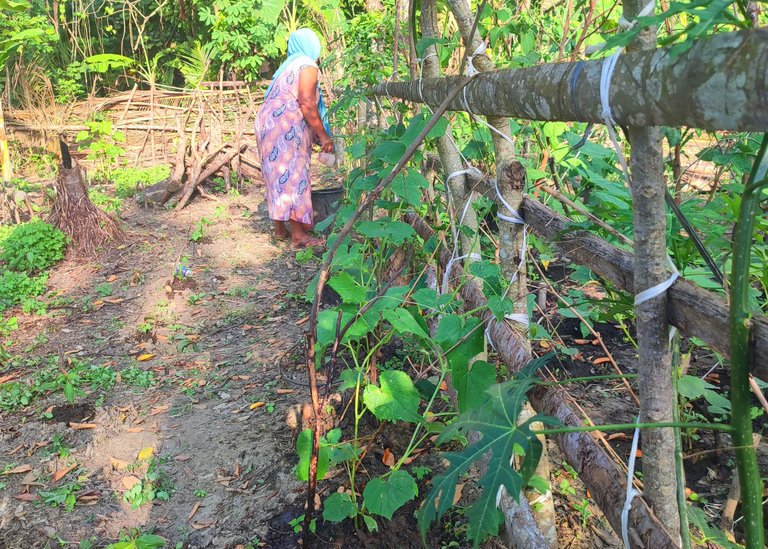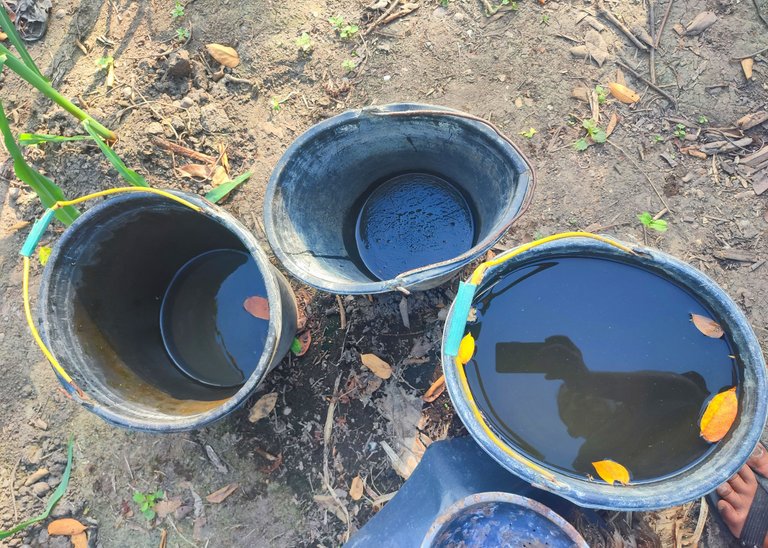 Once the cucumbers were fertile, they entered the fertilization period, there were as many as 200 holes of the cucumbers that were bearing fruit. I was also still preparing two other seeds that I had just planted, namely corn and long beans, both of which were still very young to be transferred to the holes provided, everything was done. naturally, there is actually another way for intensive seeding, I thought it would take more time so I took the decision as usually to sow the seedlings.
Gardening is my side job, I also have other jobs, spend a lot of time from other jobs for gardening, the good economy of plantations is developed by many people more precisely in the countryside I live in, there are many plantations with different growers of desire every farmer.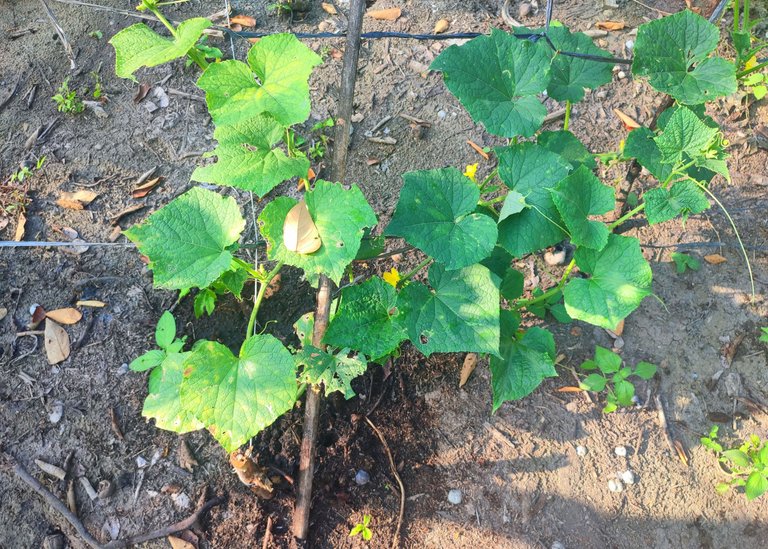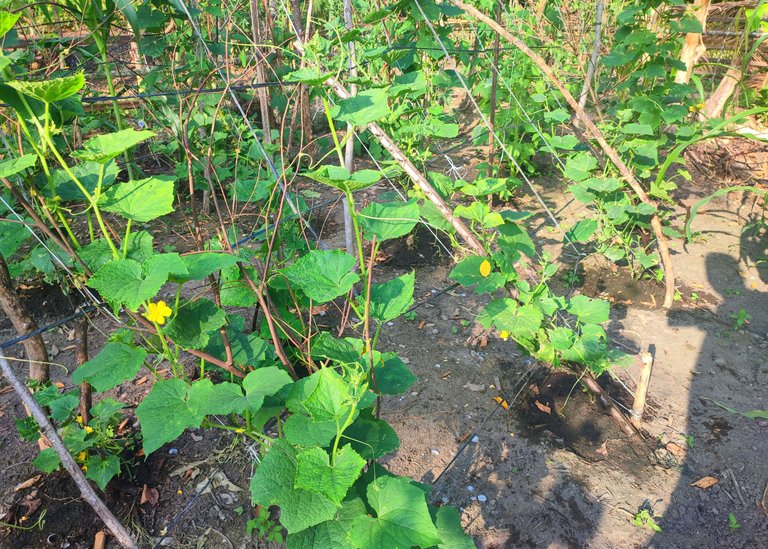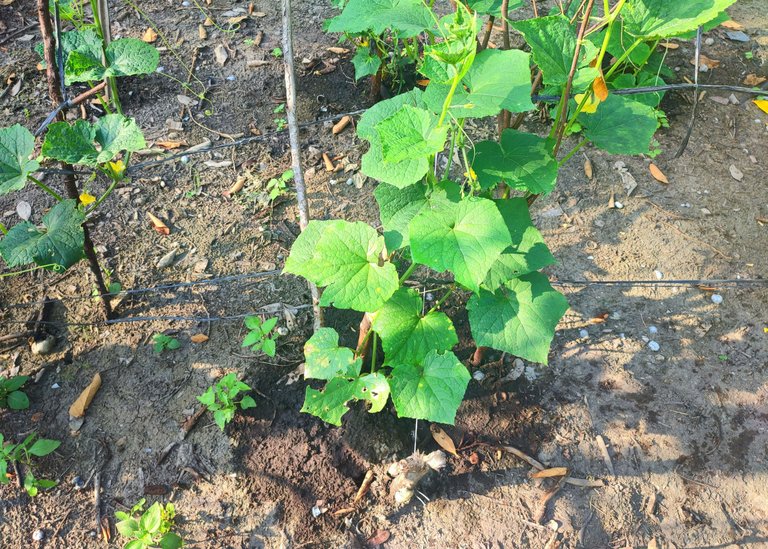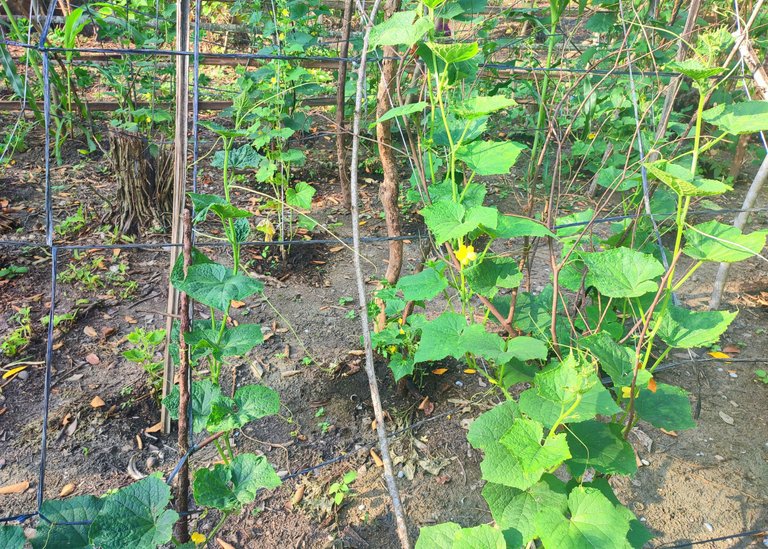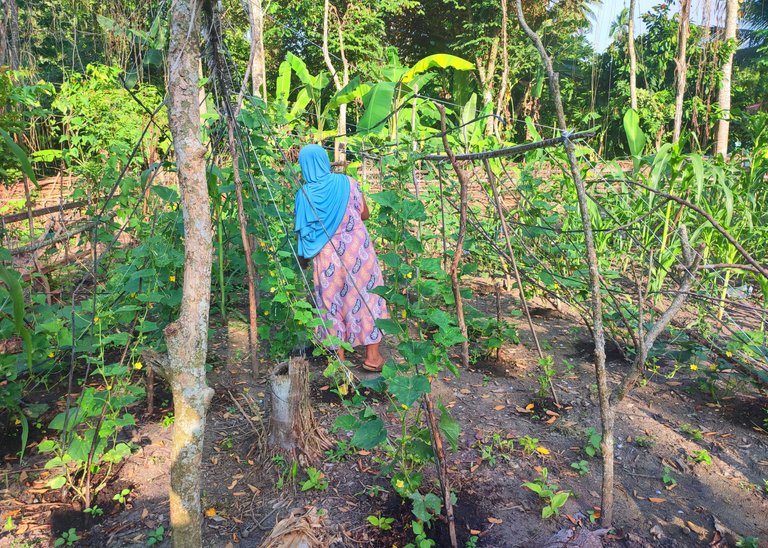 It's getting better day by day, everything looks very perfect from growing, light green being the most important appearance for cucumber development, peat soil is very good for the early stages of planting, I am used to adding compost or animal manure, everything is done naturally from fertilizer after a few days. the day the planter really needs to be given fungicides and organic fertilizers are all to boost growth development.
In the morning and evening mom and I go to the garden there are some light jobs that I need to prepare, the plantation land is not far from home so we can work in the garden almost every time if we have free time, being a farmer is a desire that drives me to get results satisfaction from our work with the family.
Thank you for stopping by our garden!! 🙂🙂🌱🌱🌱
---
---