Productive plants and nurseries in early summer
Hi everyone, I'm happy to invite you to take a look at some of my work during planting, this is a nursery I've been doing for the last few weeks.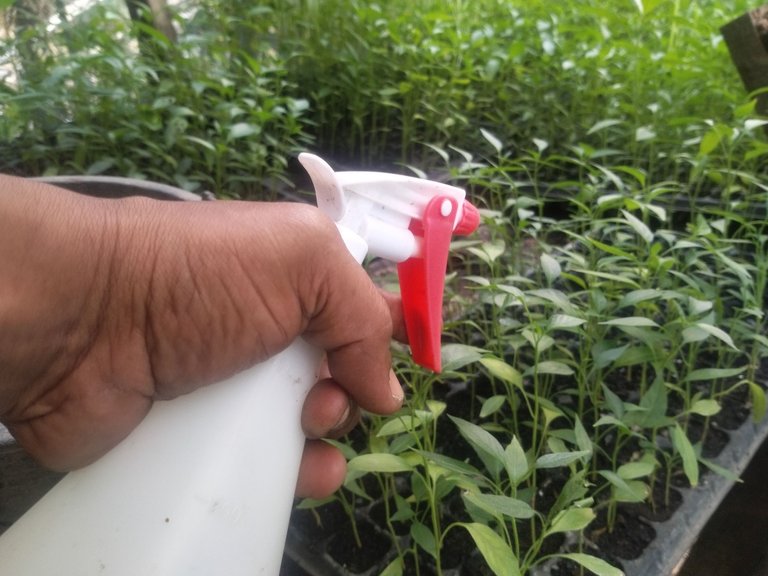 So long that I've lived for days even years and I've done a lot with this job, I think I'm just focused on the purpose of my routine work, planting there is my commitment for years and up to now and I think, I haven't published my post here for a long time and for several reasons I have been busy so far, on this occasion I am happy to meet all of you and publish my work caring for chilies, for two weeks the chilies have started to improve, I think the season this summer I will continue planting this chili, my garden land is ready to plant.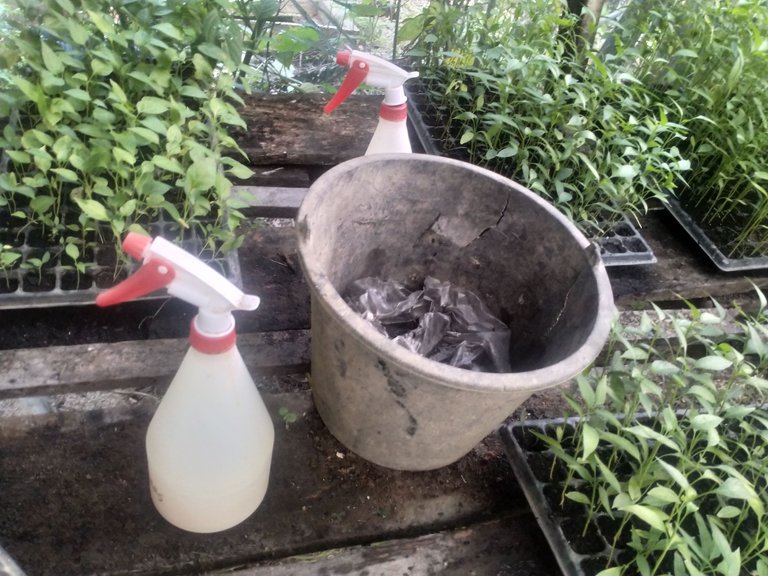 Last few days, I have visited my sister's garden in the countryside, there they grow a lot of vegetables and legumes I thought I wish I had something different from them, maybe it's a bit strange for me cause I grow a different type of crops with them , soil that contains acidity so I think it is very good to plant chili there, this fertile soil is very good for the health of chili plants, my work is very light for temporary fertilization.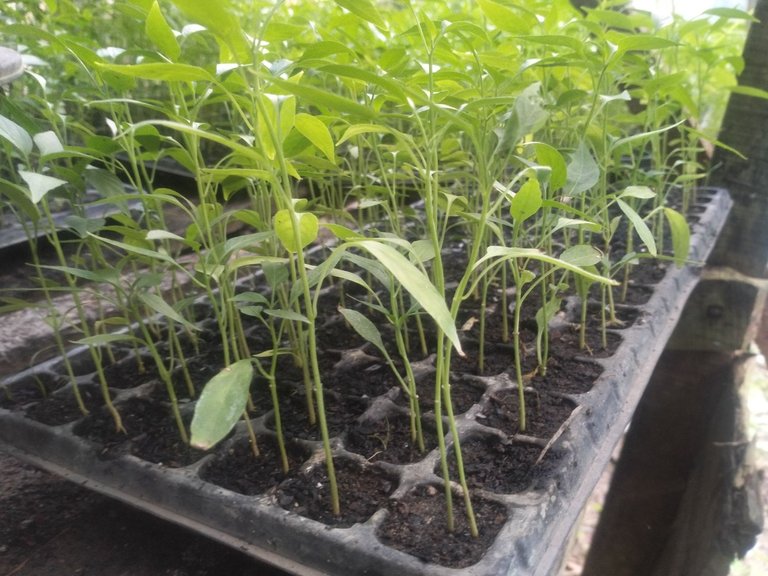 For two weeks I have sprayed twice the fungicide on this seedling, it looks very good and lush and this is my best way by mixing organic fertilizer and some kind of natural fertilizer with preservative free, my experiment was successful and I don't need to buy more type of fungicide in the store , the estimated growth of these seedlings will be moved to open land, I am very confident in my abilities over the years of gardening. 😀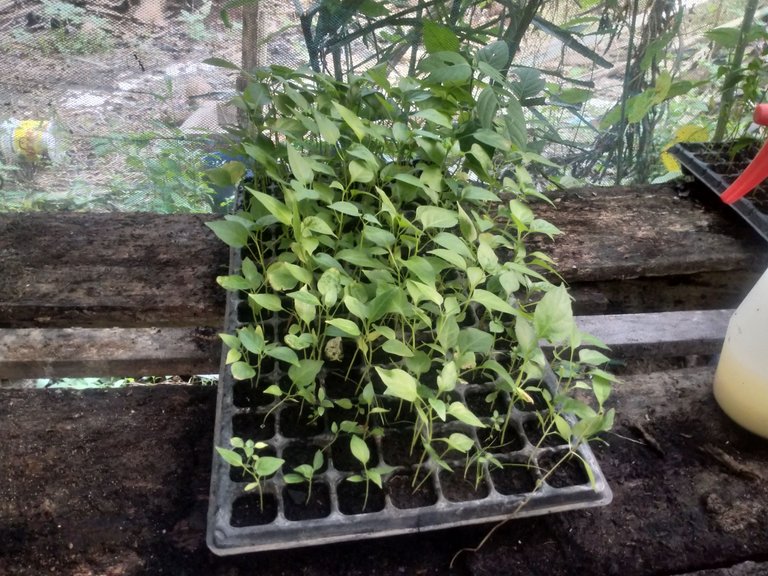 The hot weather really affects health and growth, but I also need to pay attention to things like watering in the morning. The hot summer is very supportive for planting various types of trees and other types of plants. I often plant daily necessities such as chili peppers and the like.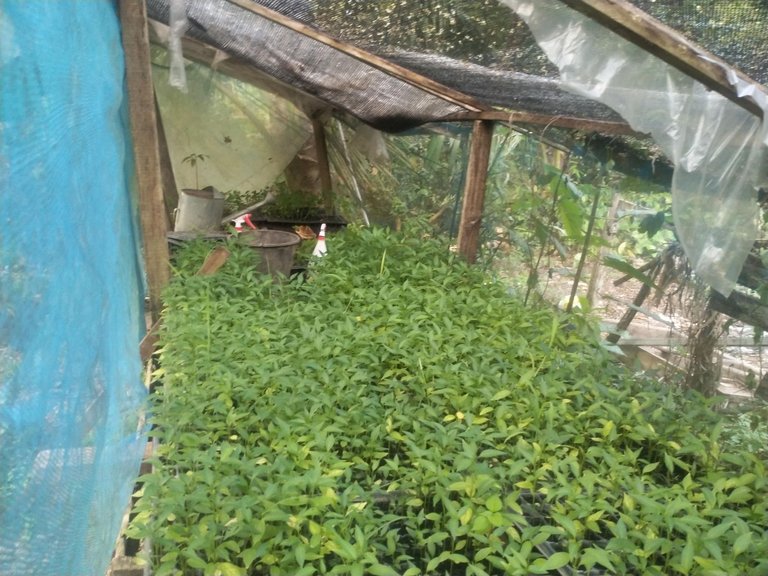 This summer I have been successful so far, tending the plants and planting long term trees like coconuts and so on in the garden. My uncles have done research on plant health, they have worked hard and put in a lot of extra effort, sometimes we also often go to the store and buy many types of fertilizers and some systemic fungicides, my uncles are old but they really understand agriculture.
I hope you also have a lot of love in the world of agriculture, planting in the garden really supports the daily activities of cultivating natural resources. 😀
---
---