Update Journal garden : Pillow formation and nursery sower 🌱🌱🌱
Hello garden lovers, planting more will be better as desired, don't you think?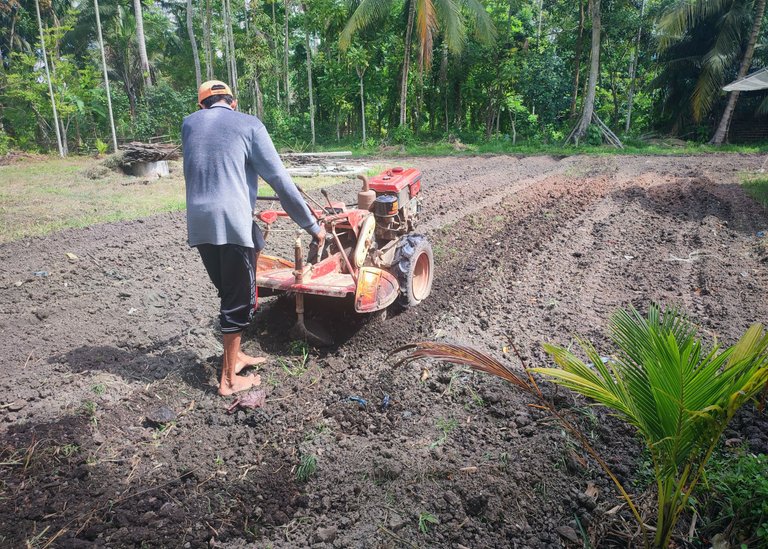 Sometimes there are unpleasant and some are very pleasant and that's what happens when I wake up, I feel achy all over my body as if I want to laze in the room all day, feeling tired through the garden is very long so I do a lot of work in a day. But I never complained about gardening, there were many opportunities that I found like the harvest season. It occurred to me that opening up job opportunities really allowed me to get the opportunity to harvest on time and that's what pushed me to never get bored with gardening. 😊
Routine work is a necessity that is part of planting, starting the tractor engine and doing the dredging of 300 hundred square meters of land. This work lasts all day in making long pillows as a base for planting, slowly expanding the agricultural land, the garden not far from the house has just been swept to make new land, there are plans to plant long beans and sweet potatoes. I am very excited to open a new land recently, my family is also very supportive of me to plant more types of plants in the garden.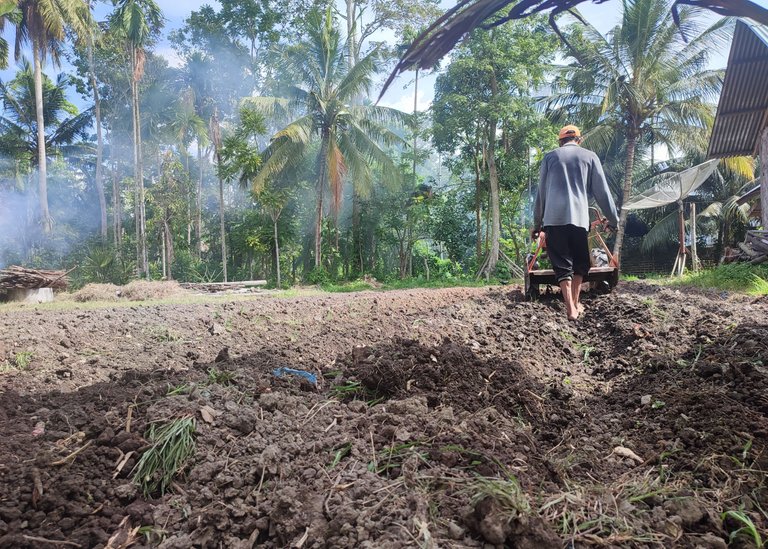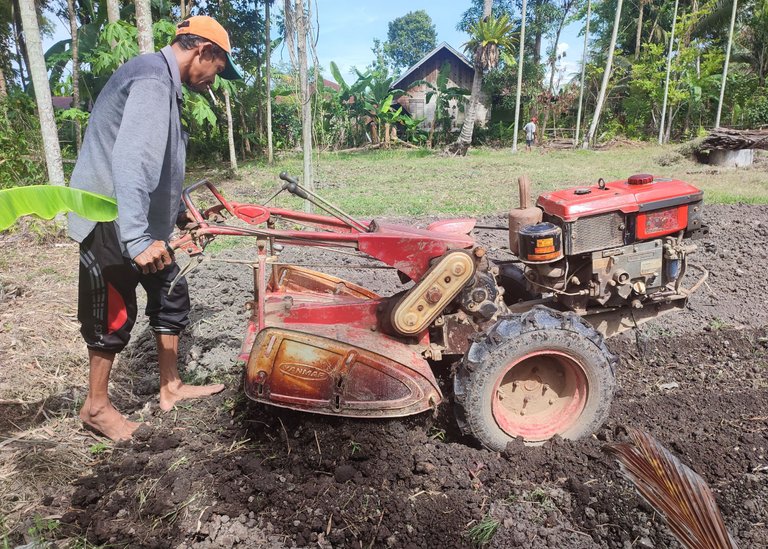 The tractor engine has successfully worked on the land that will be sown in the nursery this week, yesterday I did a lot of shopping at the store and bought a lot of plantation equipment, the nursery I took was a superior hybrid type. There I bought organic fertilizer, all my garden needs have completed my needs for gardening.
The long pillows that are ready to be sown with seedlings will be done in a few days, I also need to pay some people to speed up the sowing of the seeds on the pillows, there I have to spend a little rolling fee to pay the workers I hire in a day or two to make the process faster sowing of long bean and sweet potato seedlings.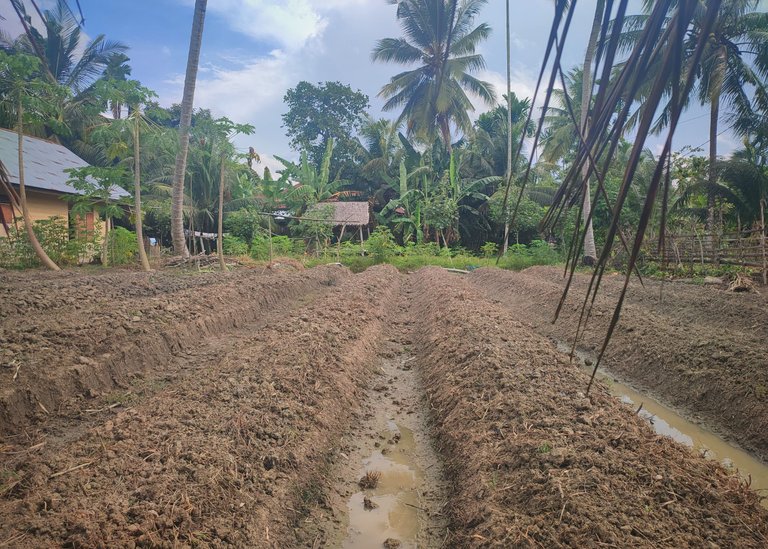 At the beginning of the week I started fertilizing compost, this process must be left for two or three days so that the compost mixes with the soil.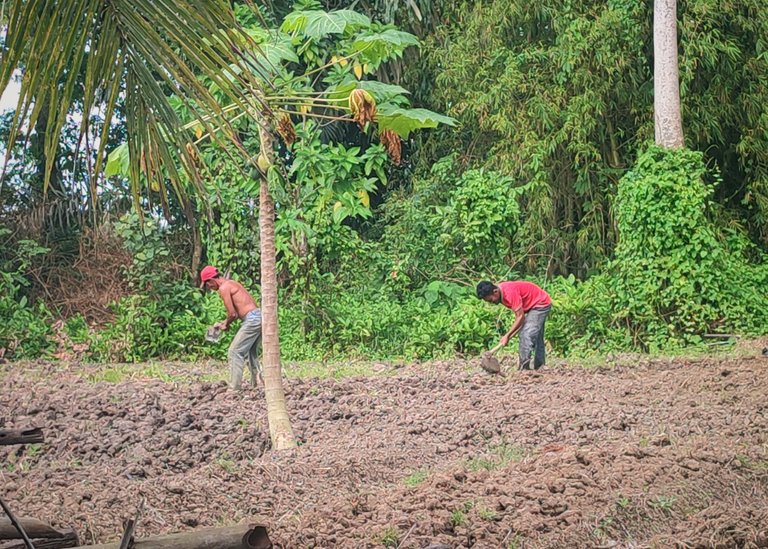 Doing hoeing so that the soil is neater like a long pillow, this process is very necessary so that weeds don't grow quickly, after a few weeks I do retraction or spraying on the part that is overgrown with weeds, this process is very important to maintain the growth of the nursery so that the fertilizer is not easily in the fiber by weed.

---
---