Monomad Challenge: Chapel of All Who Sorrow

Hello to all! I like to pay attention to extraordinary architecture. Most often, this architecture is a place of worship. The recently built Chapel in honor of the icon of the Mother of God has become a remarkable building in the ancient city of Bobruisk. It is amazing not only for its architecture, but also for its very long name - "Chapel of Commemoration of the Departed All Orthodox Christians and Warriors on the Battlefield Who Layed Their Lives for the Faith and Fatherland". This is my entry for the #monomad challenge.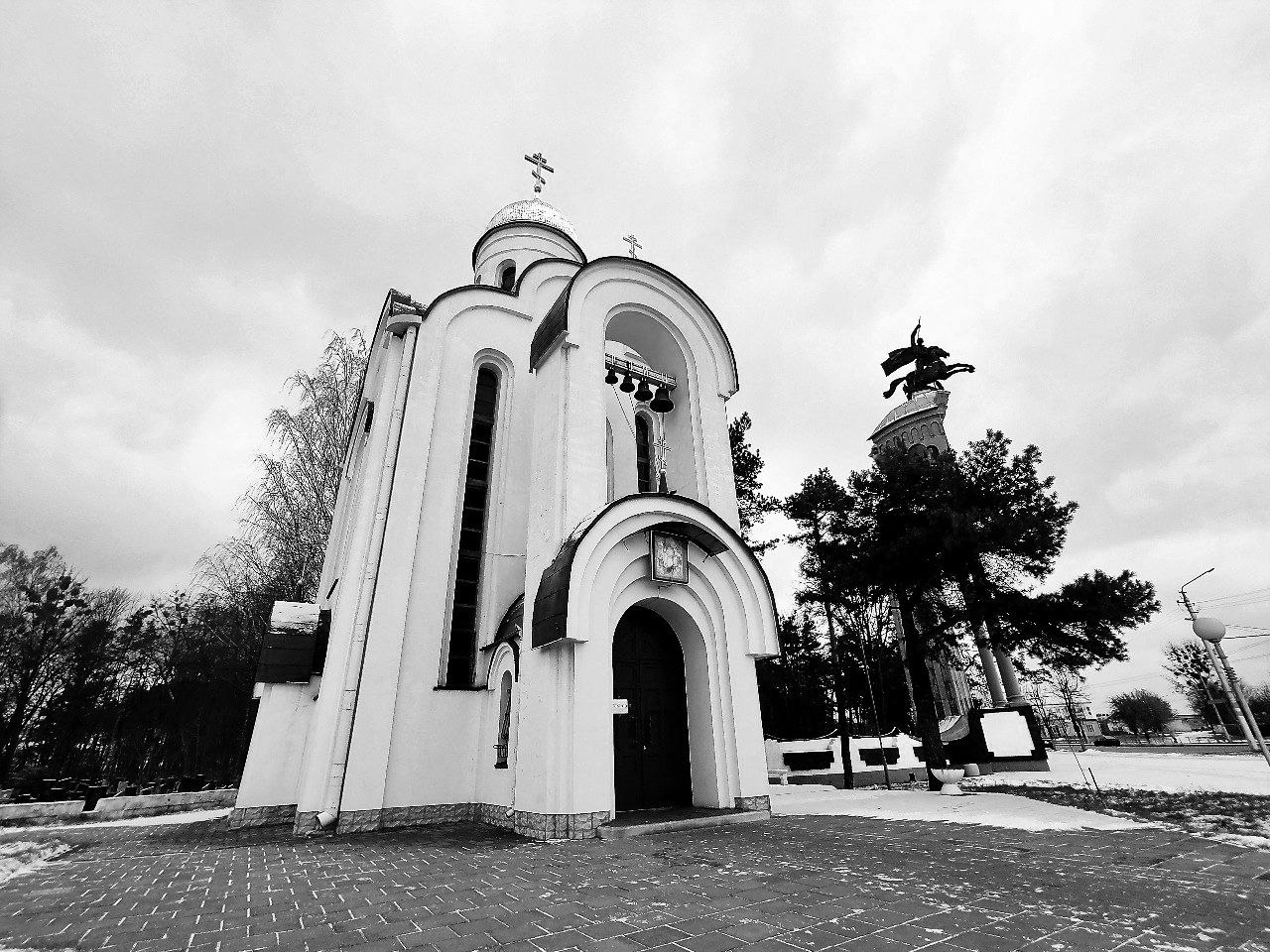 The chapel was built in 2002 on the site where the Sophia Church was previously located. It is a common practice to build chapels and churches on the sites of lost architecture. The white facade of the building looks wonderful in black and white. Thus, the individual elements of the chapel stand out.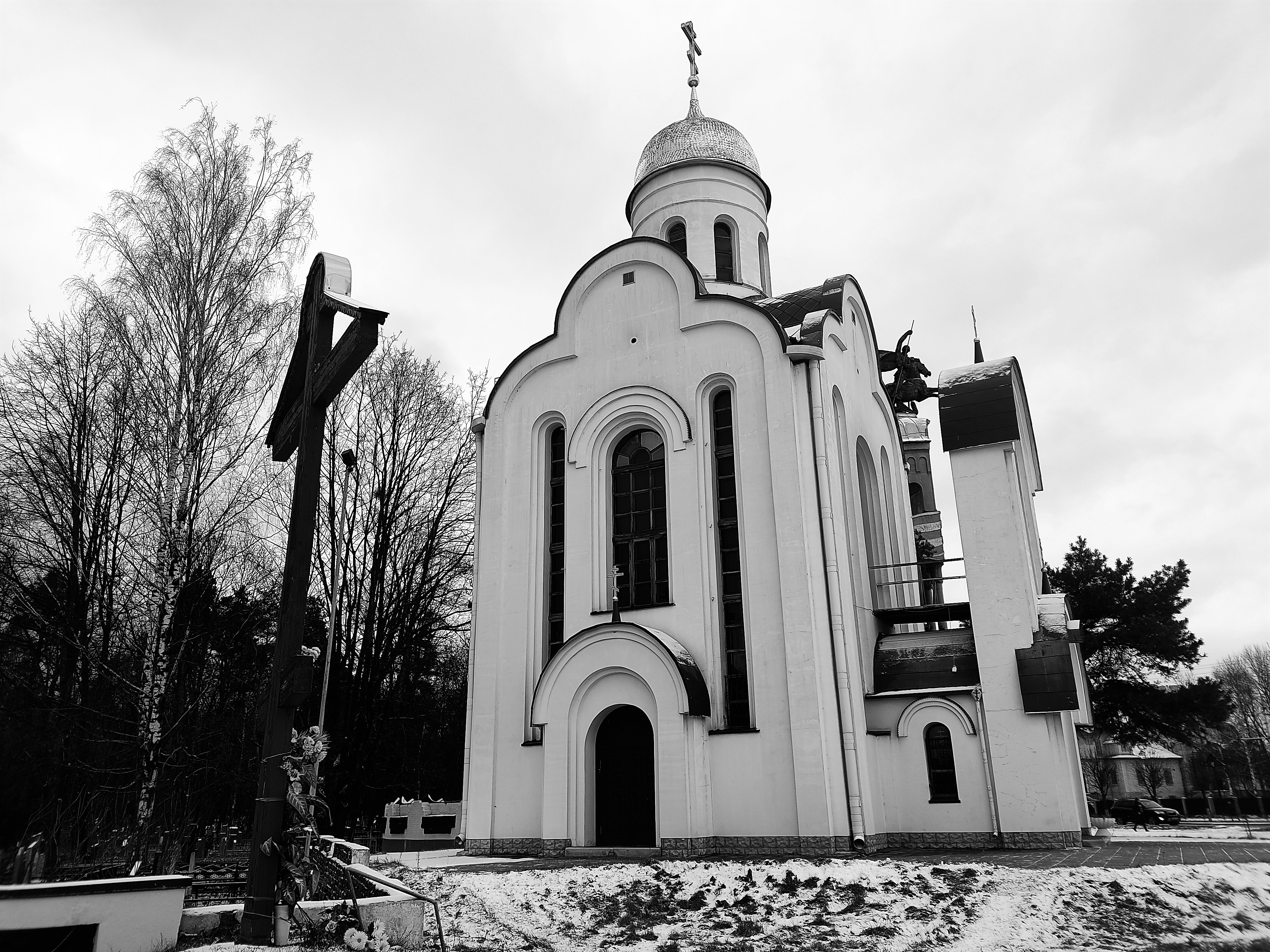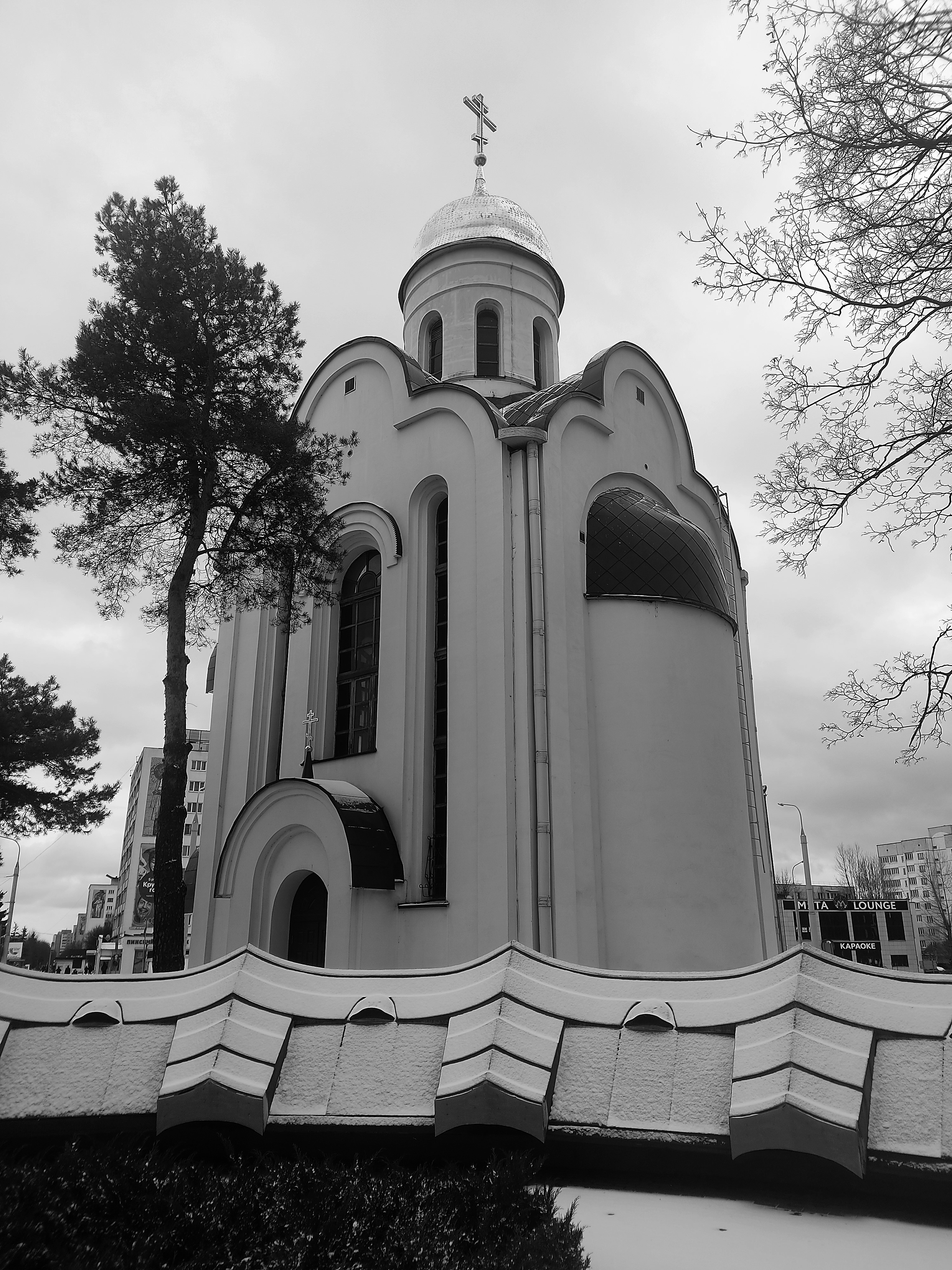 The architectural style is based on the retrospective Russian style. Its characteristic features include an onion-shaped dome perched on a high light platform. The church of St. George the Victorious in Moscow was taken as a basis. Nearby there is a monument in the form of an arch because of which the construction was repeatedly suspended.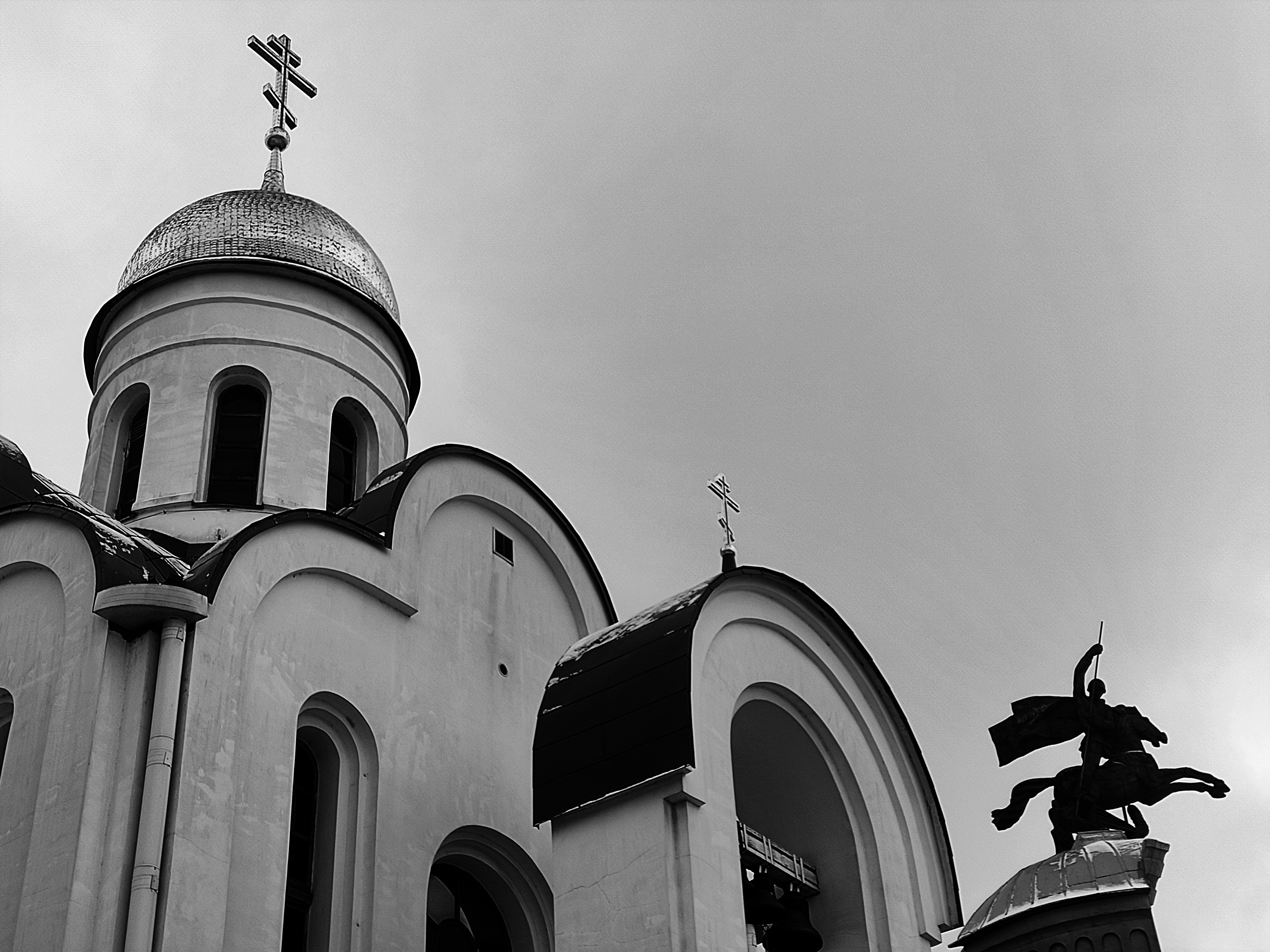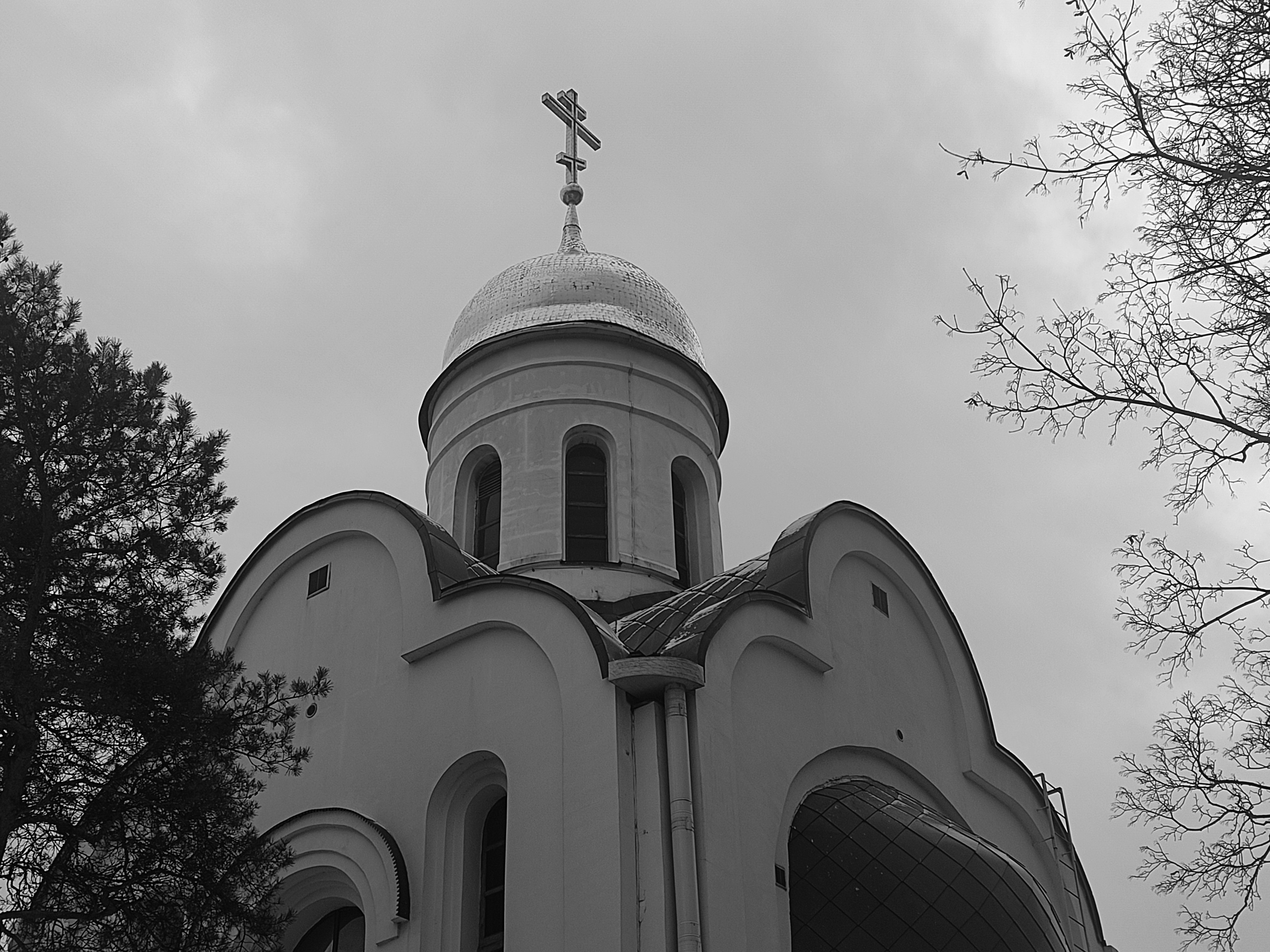 High and narrow window openings give the chapel a majestic appearance and visually make it taller. The snow-white building has many arches.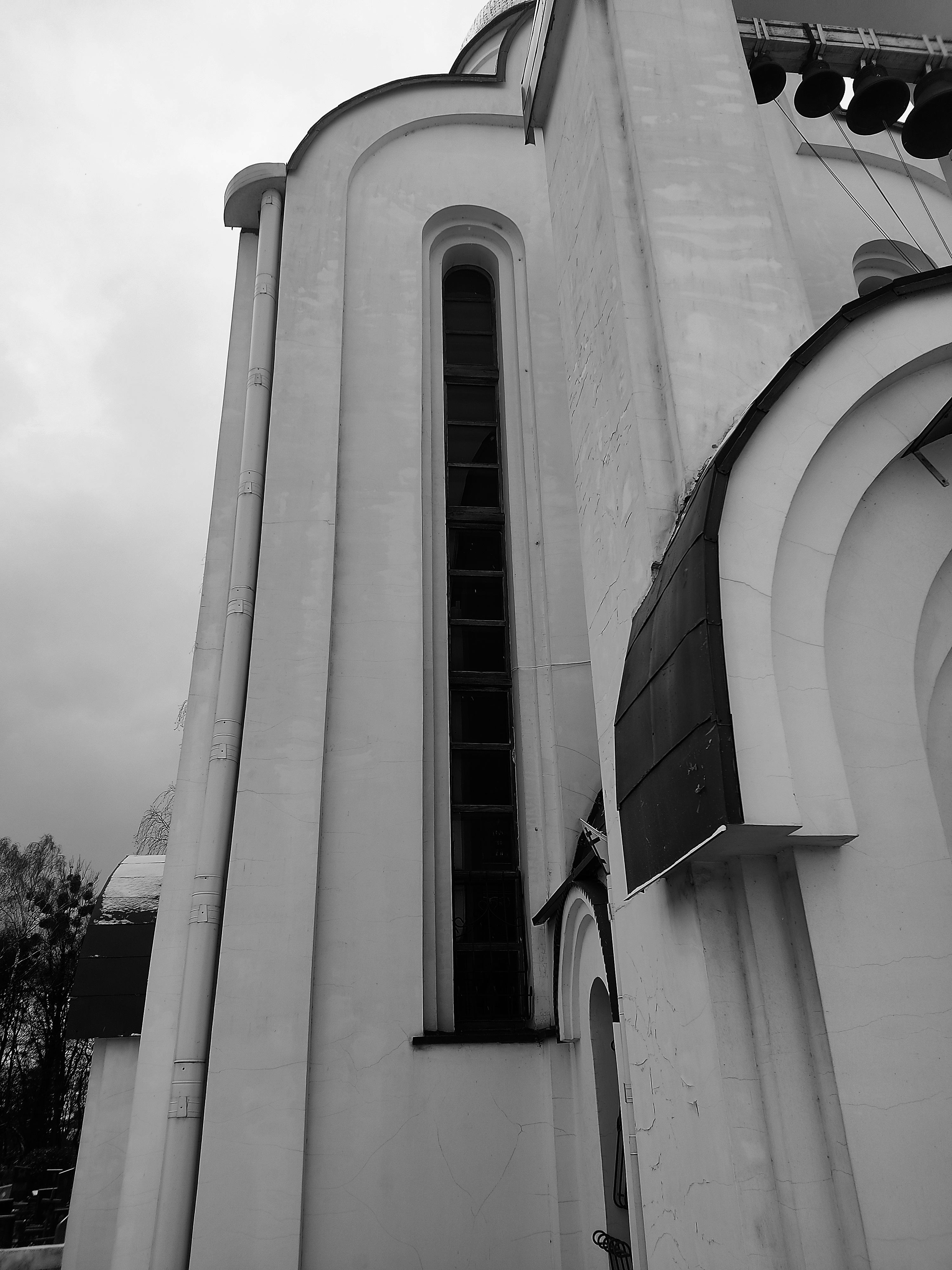 There is a small open bell tower above the entrance to the chapel of all the mourners. Due to the location, the sound of the bells spreads to the entire surrounding residential area. But the bell tower ringing can be heard only on holidays.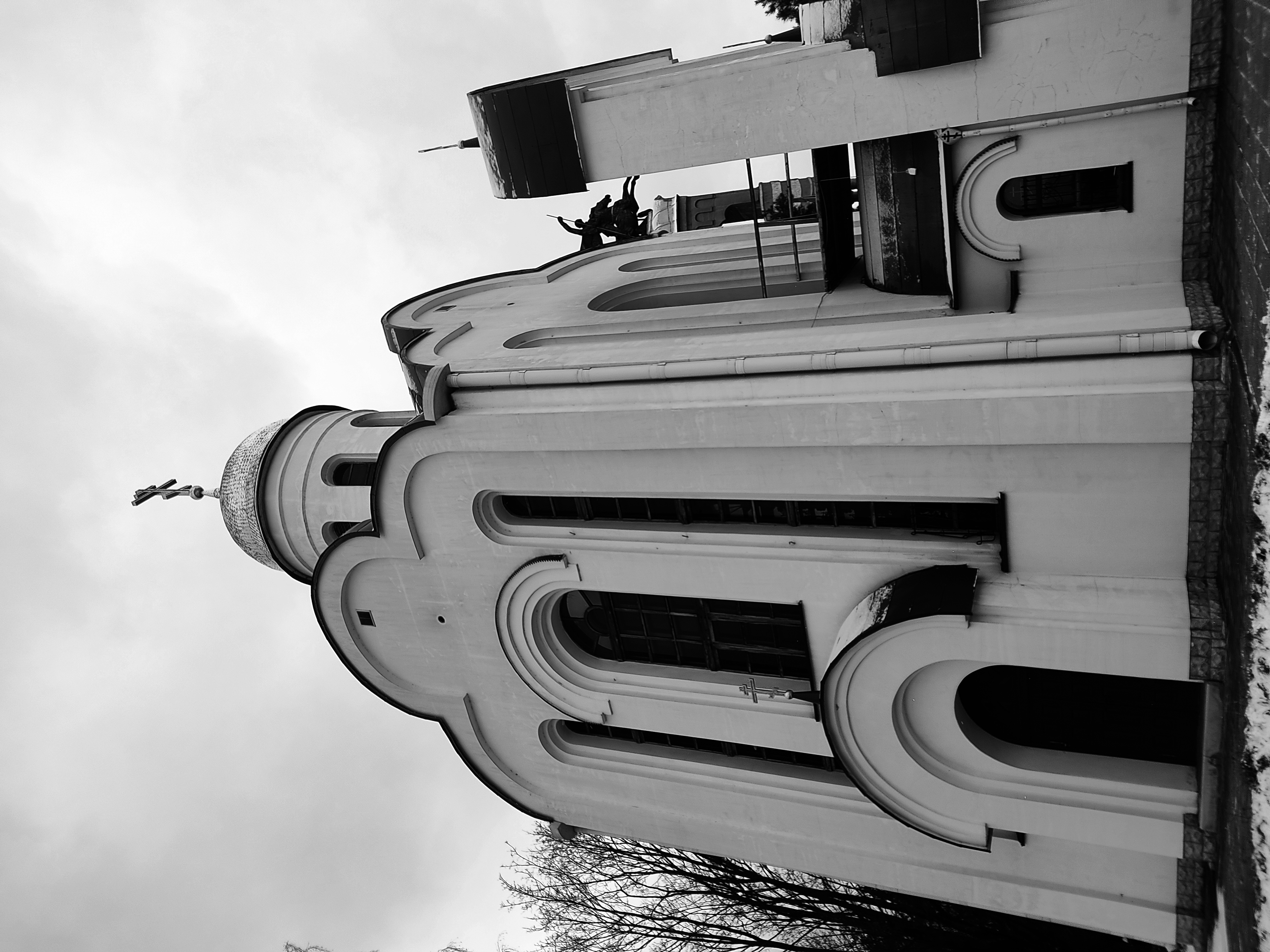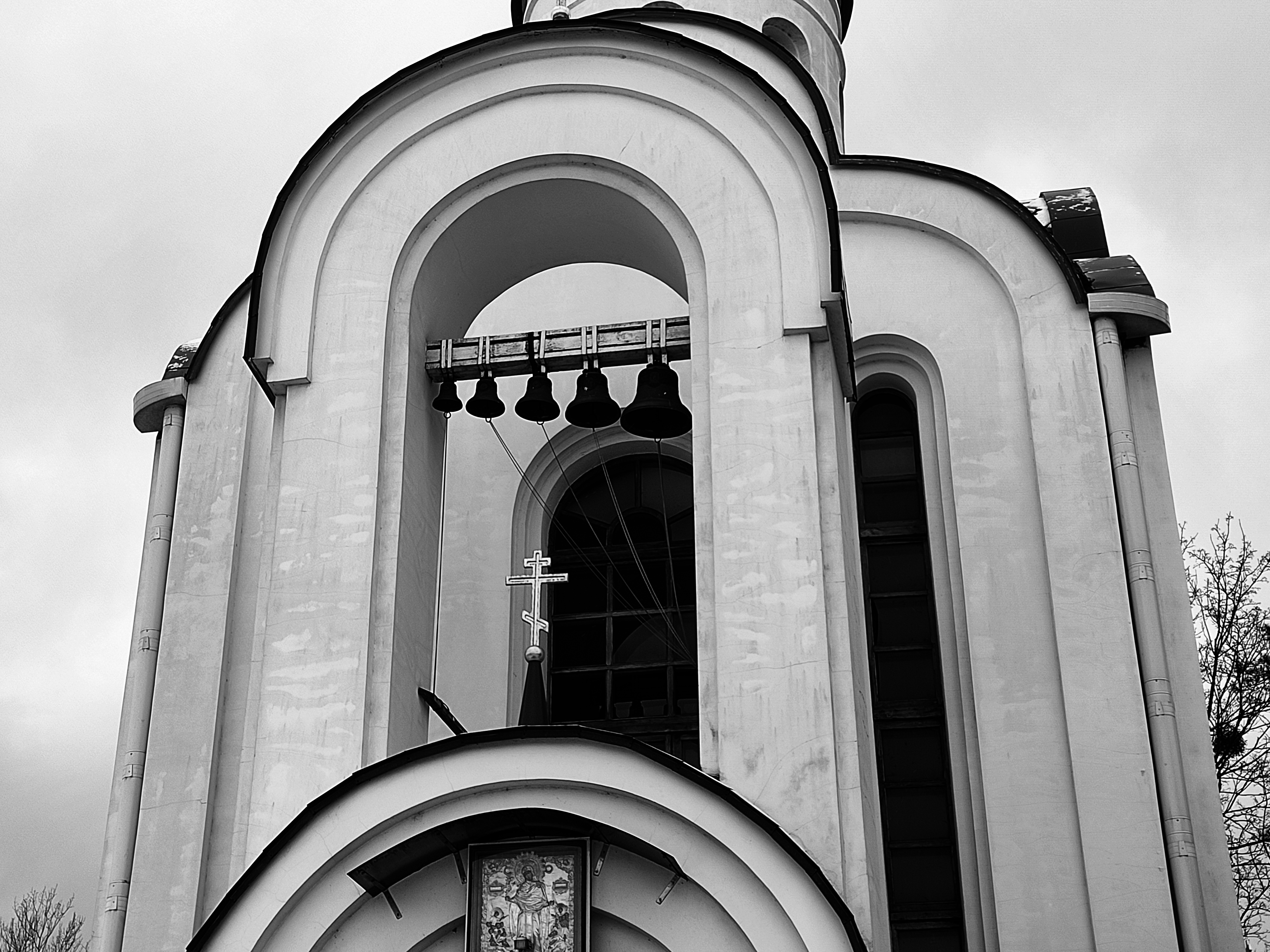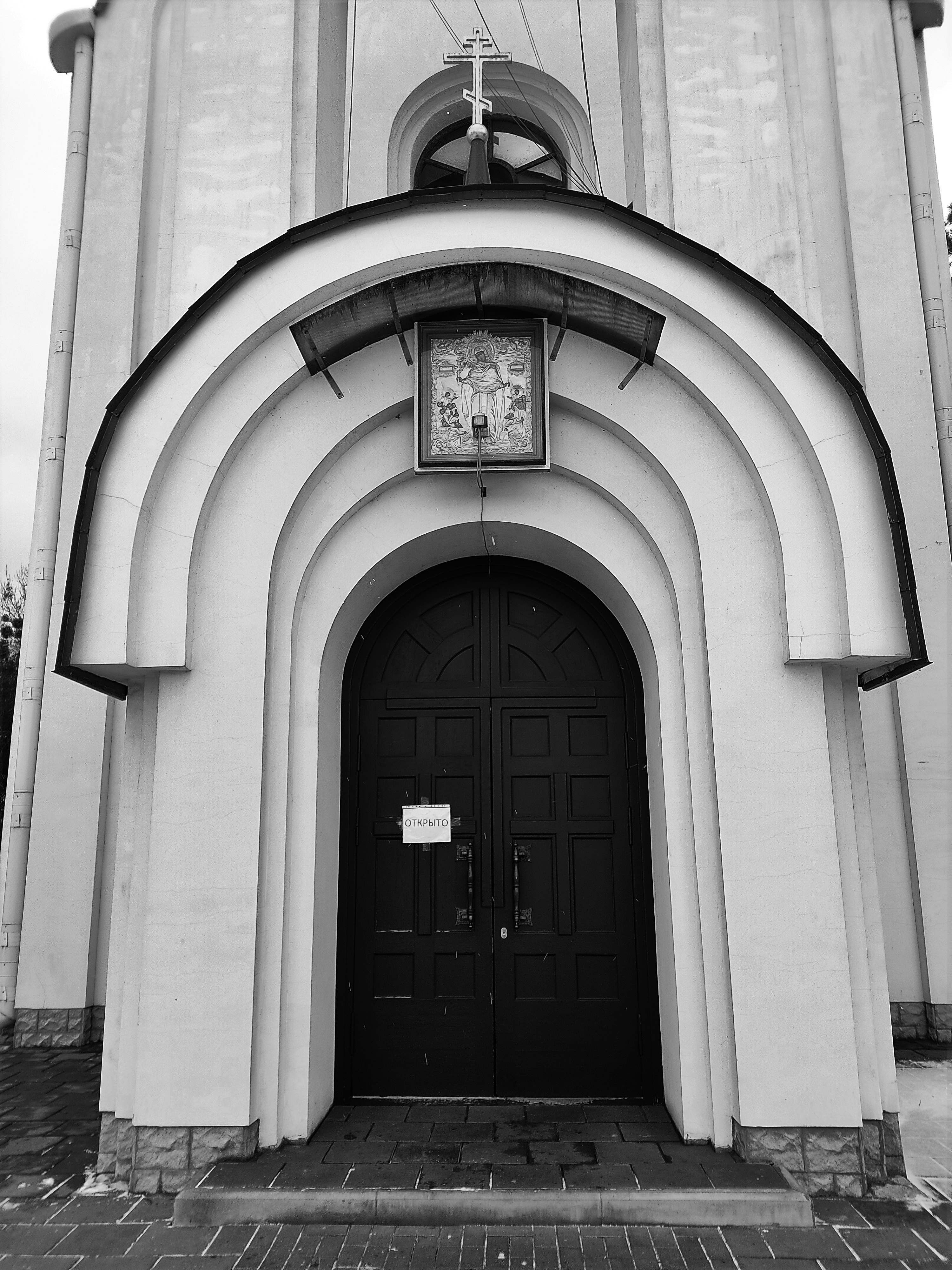 Going inside, you can see many icons, but the main attraction is the famous icon "Joy of All Who Sorrow", which is credited with miraculous power. Most of all I was struck by the inner grandeur of the small room and its high ceiling. Often, abbots do not like it when a person comes with a smartphone and starts filming. But this time they were glad to me.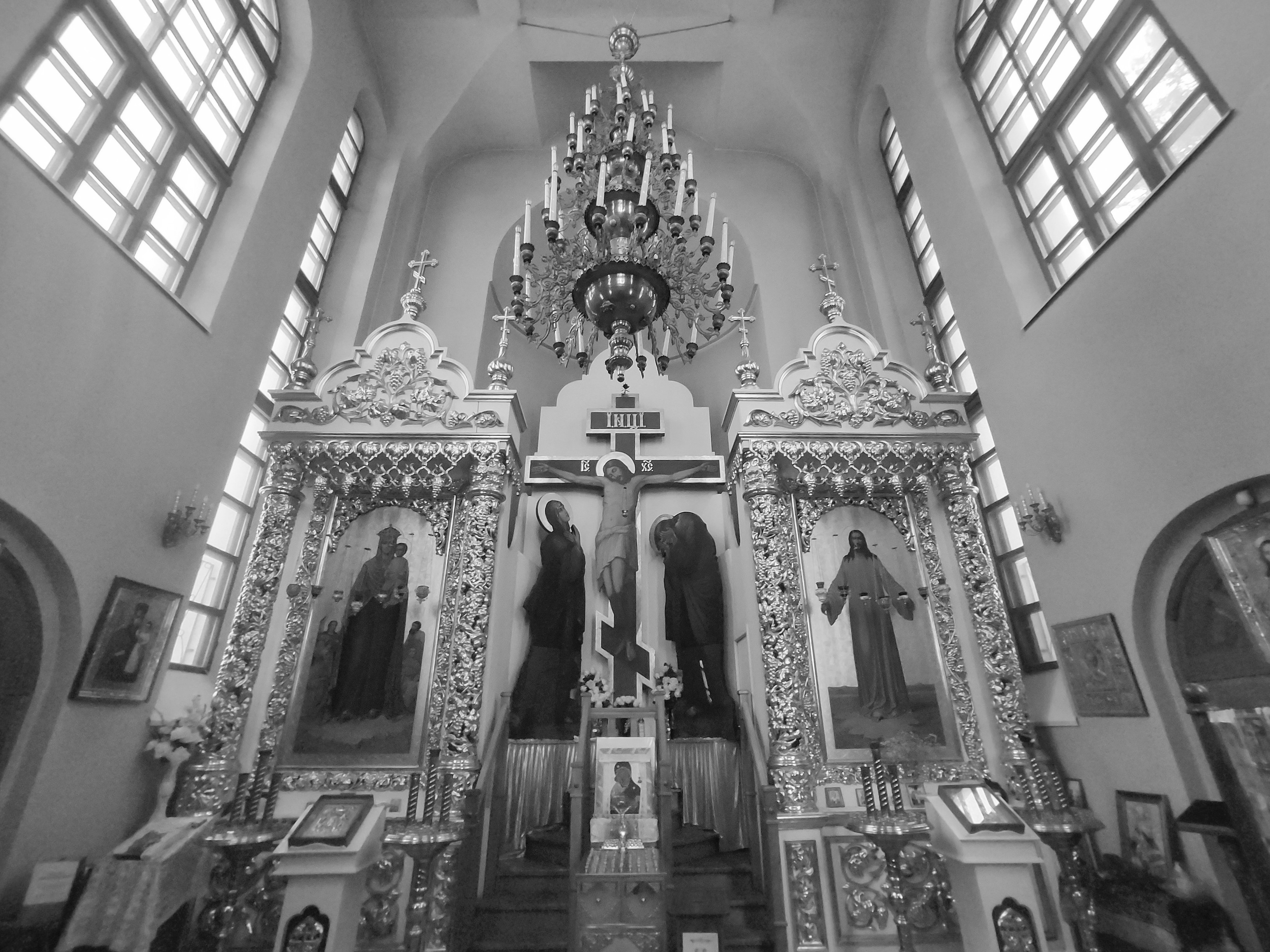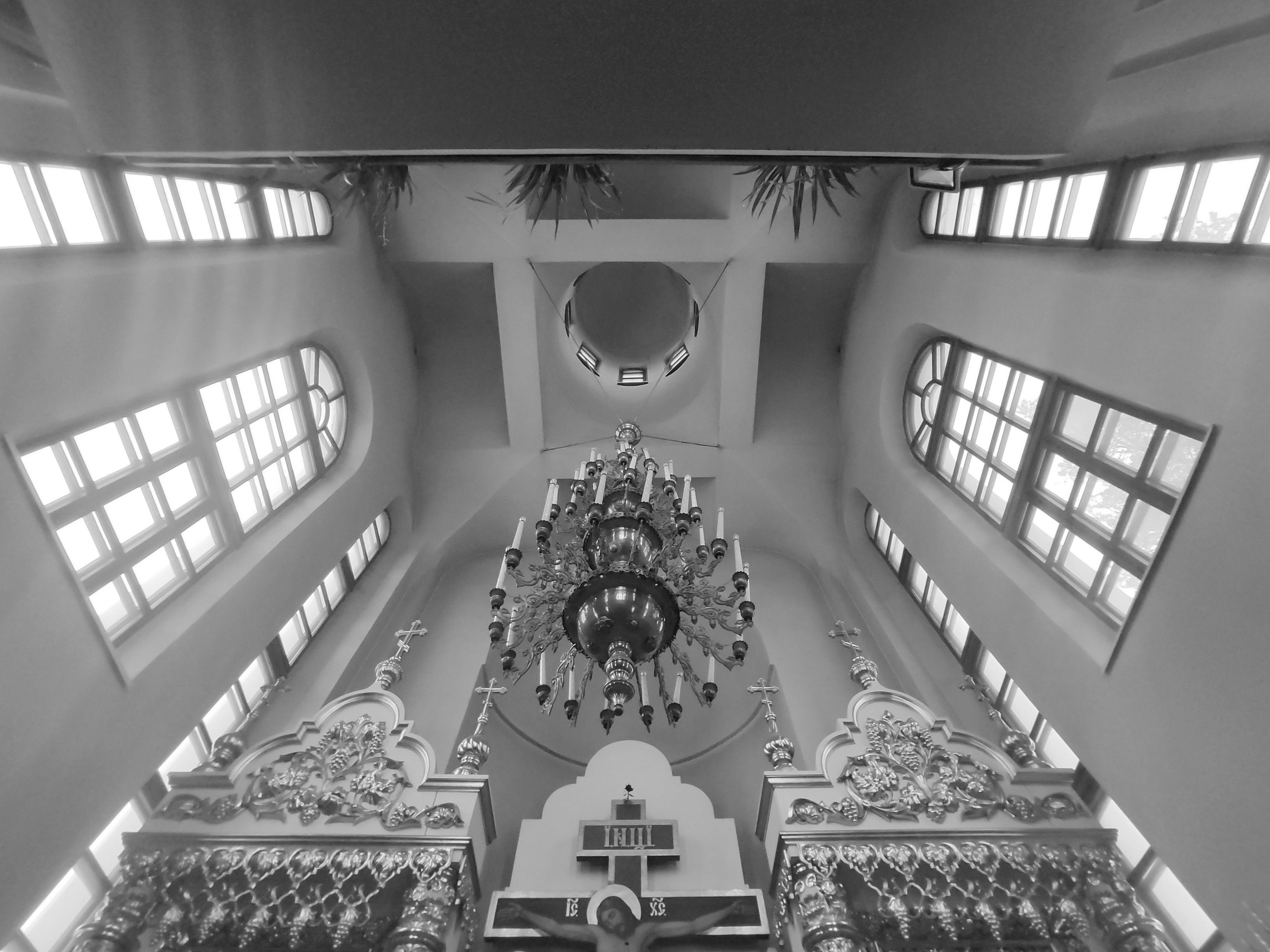 Most often, chapels and churches have an entrance on each side. But the chapel of all mourners has only three entrances, but it is allowed to enter only through the main entrance. Probably the fact is that on the other side there is an old cemetery and a high monument.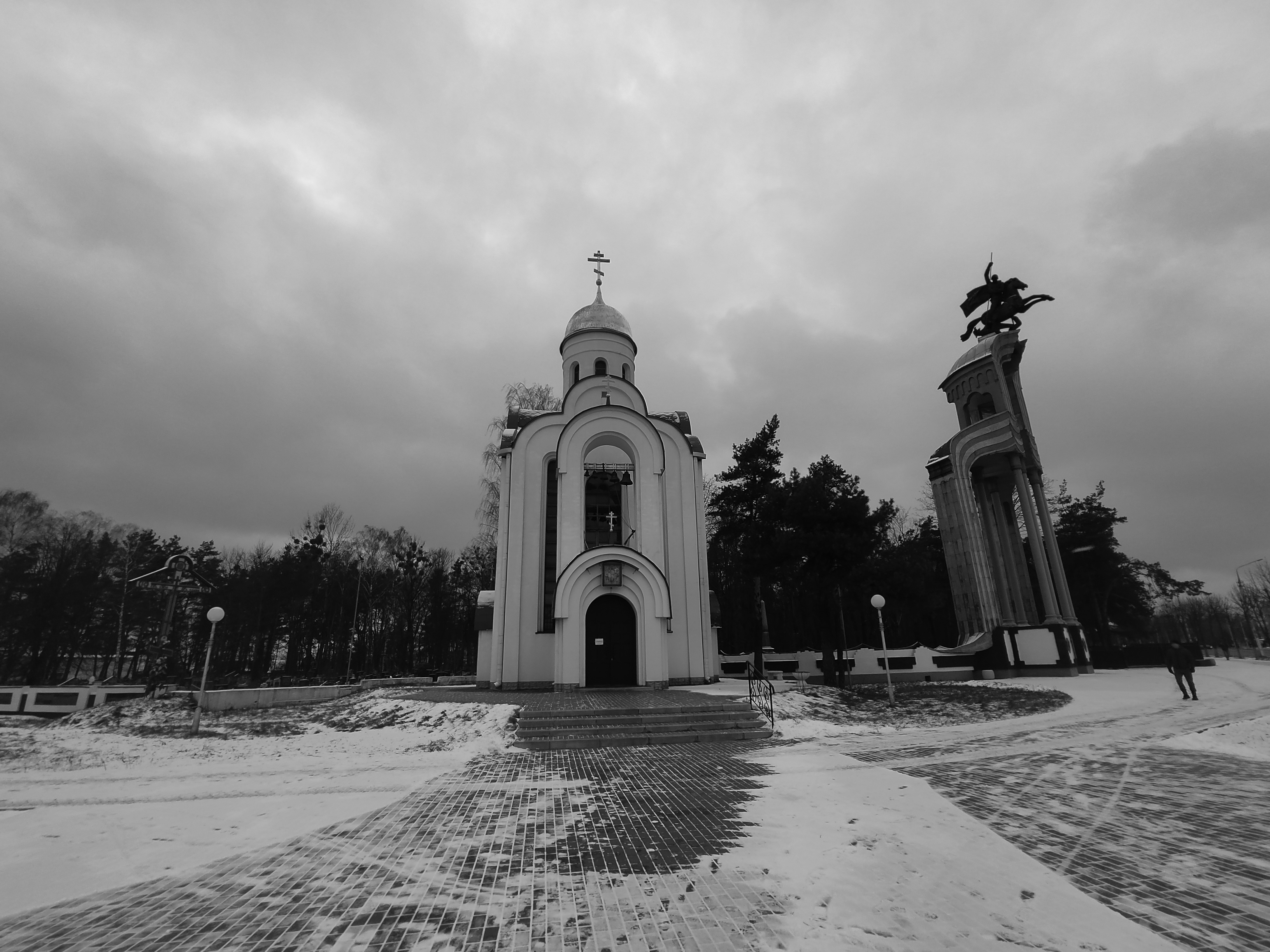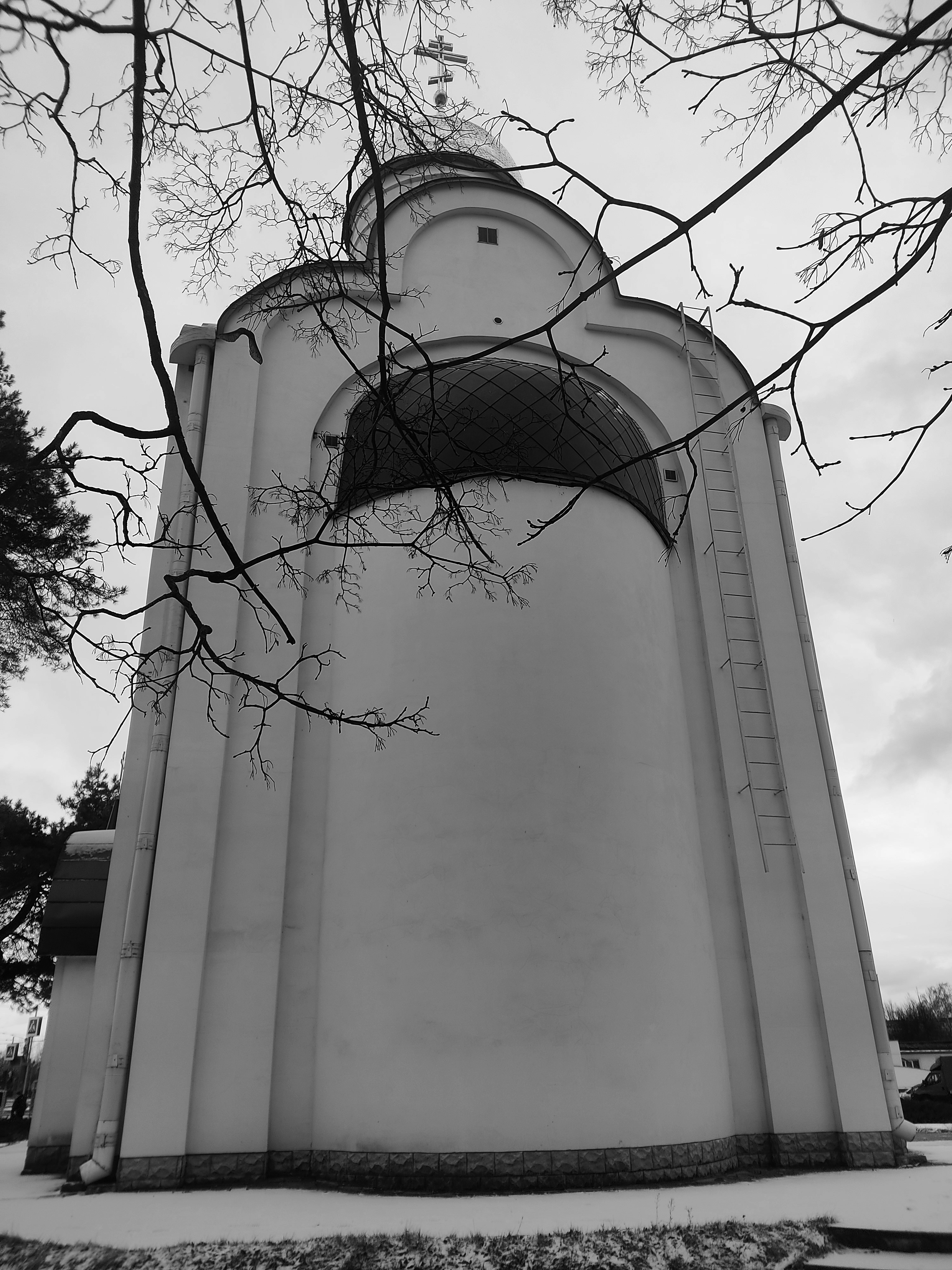 In winter, such buildings look more majestic and mysterious. I visited many interesting churches, cathedrals and temples, but this chapel of all mourners, despite its small size, surprised me. The All Who Sorrow Chapel in honor of the Icon of the Mother of God is one of its main symbols of the glorious city of Bobruisk. I am glad to have visited this iconic place.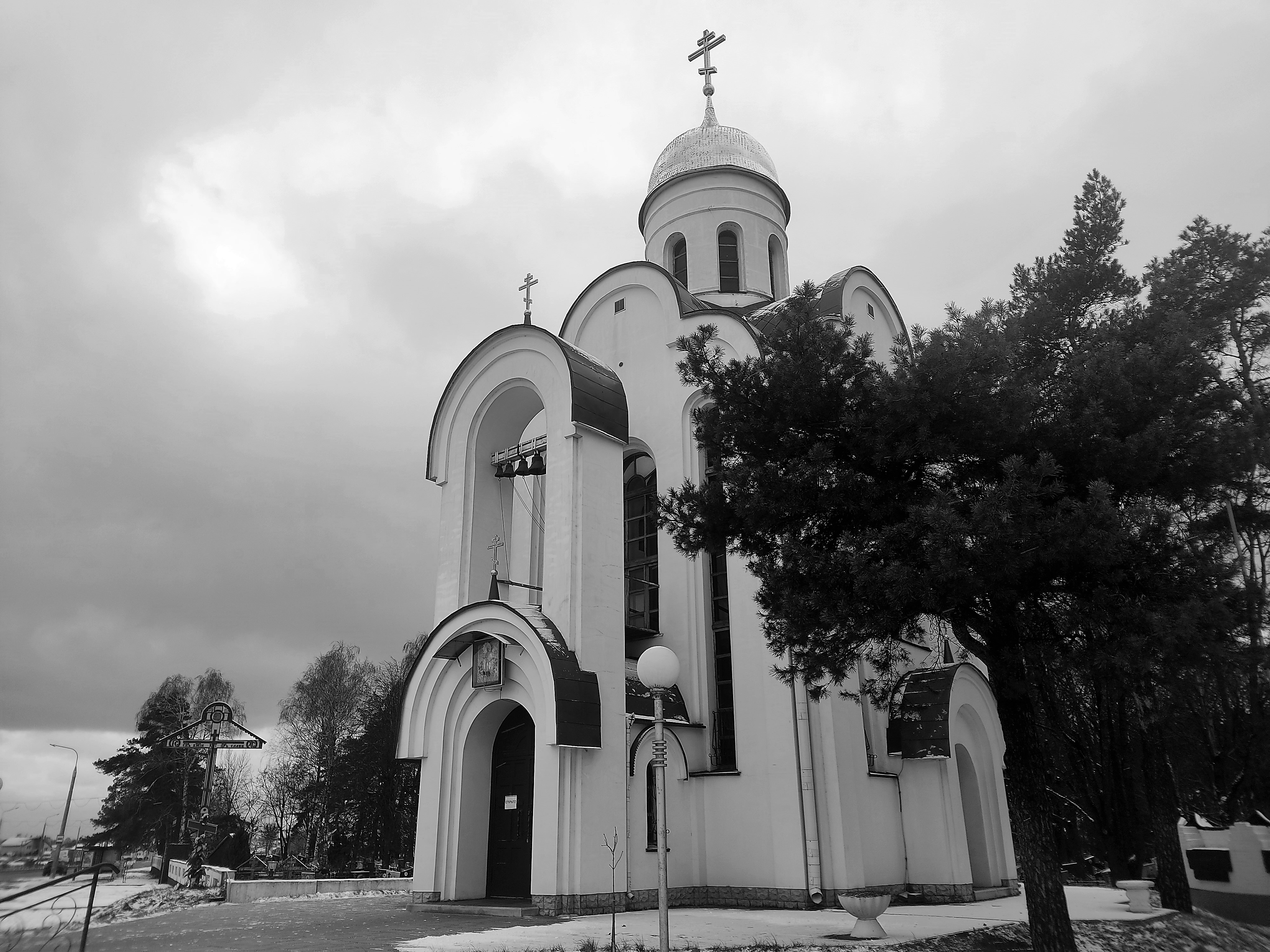 Photo information:
Author: @danny.green
Camera: Xiaomi Redmi note 9 pro
Location: Bobruisk, Belarus
Thanks to everyone who reads and supports. Best regards from @danny.green.
---
---