Monomad Challenge: Booba is One of the Kindest and Curious Cats

Hello to all! Most often, my attention in posts is paid to architecture, and less often to nature. But today I decided to diversify my choice and show one of my favorite animals - a cat. She is still young and has lived with us for a couple of years, but this is an unusual cat and now I will tell you why. This is my entry for the #monomad challenge.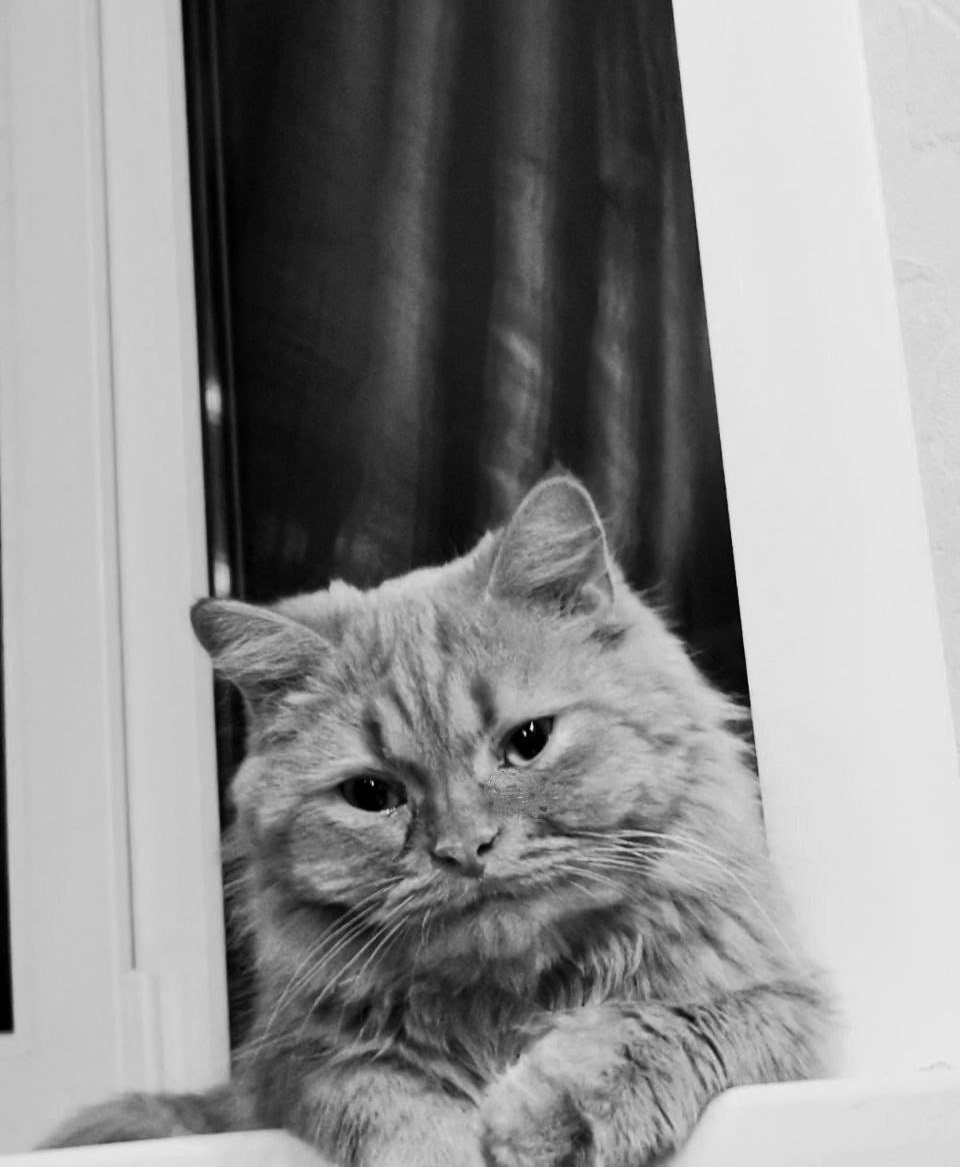 Meet this cat named Booba. She has many names, for example: Murina, Mavina. She is very curious and never leaves me. Buba is a domestic cat and spends most of his life at home and loves to sit on the windowsill. However, one day we took her out into the street. It was summer and she really enjoyed it.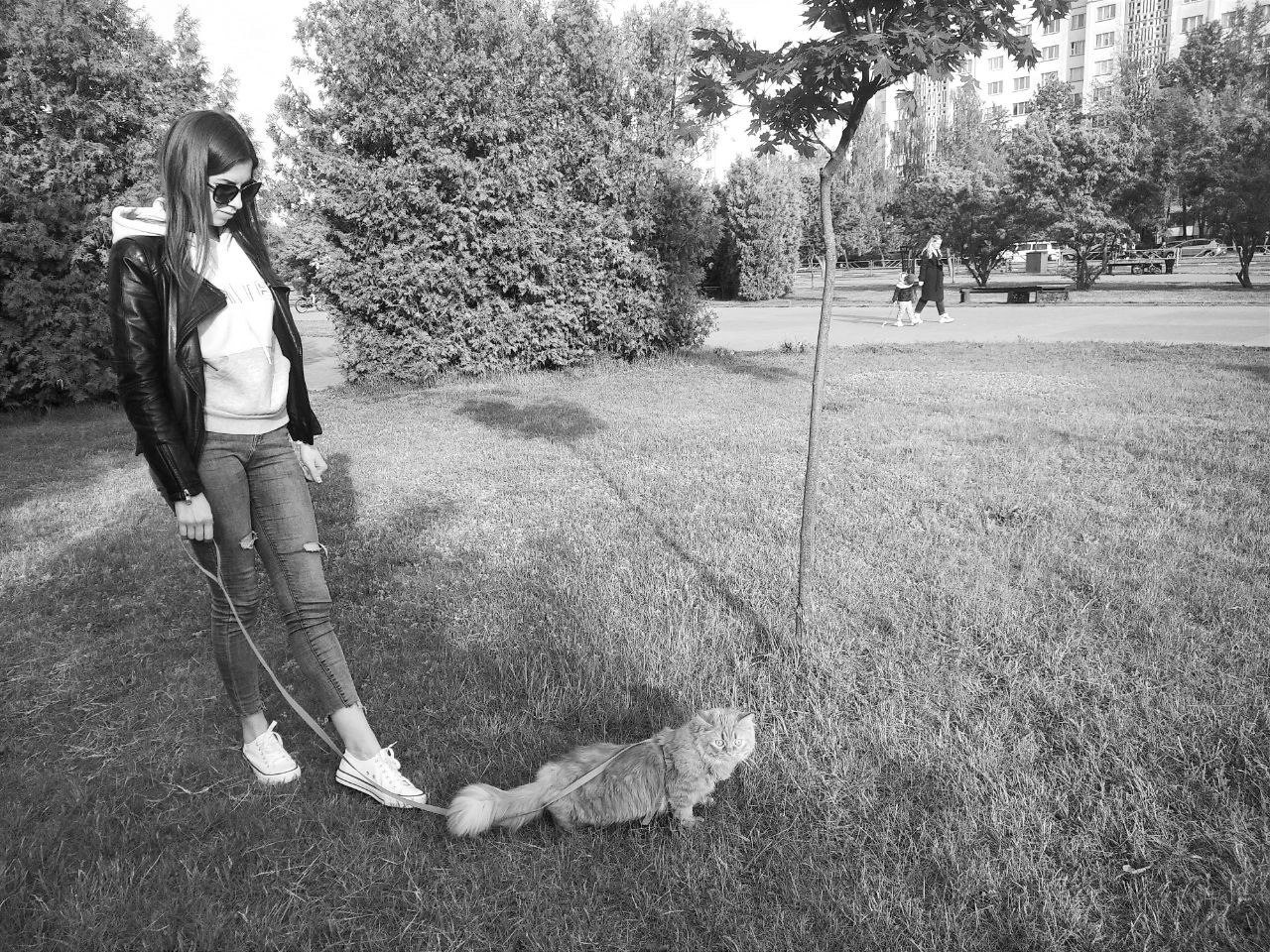 Most of the time, like most of the koshel, Booba spends in his sleep. Whatever room I am in, she will follow me and lie at a distance from me. This is the daughter of a Persian cat and a ginger yard cat. And yes, it has a reddish color.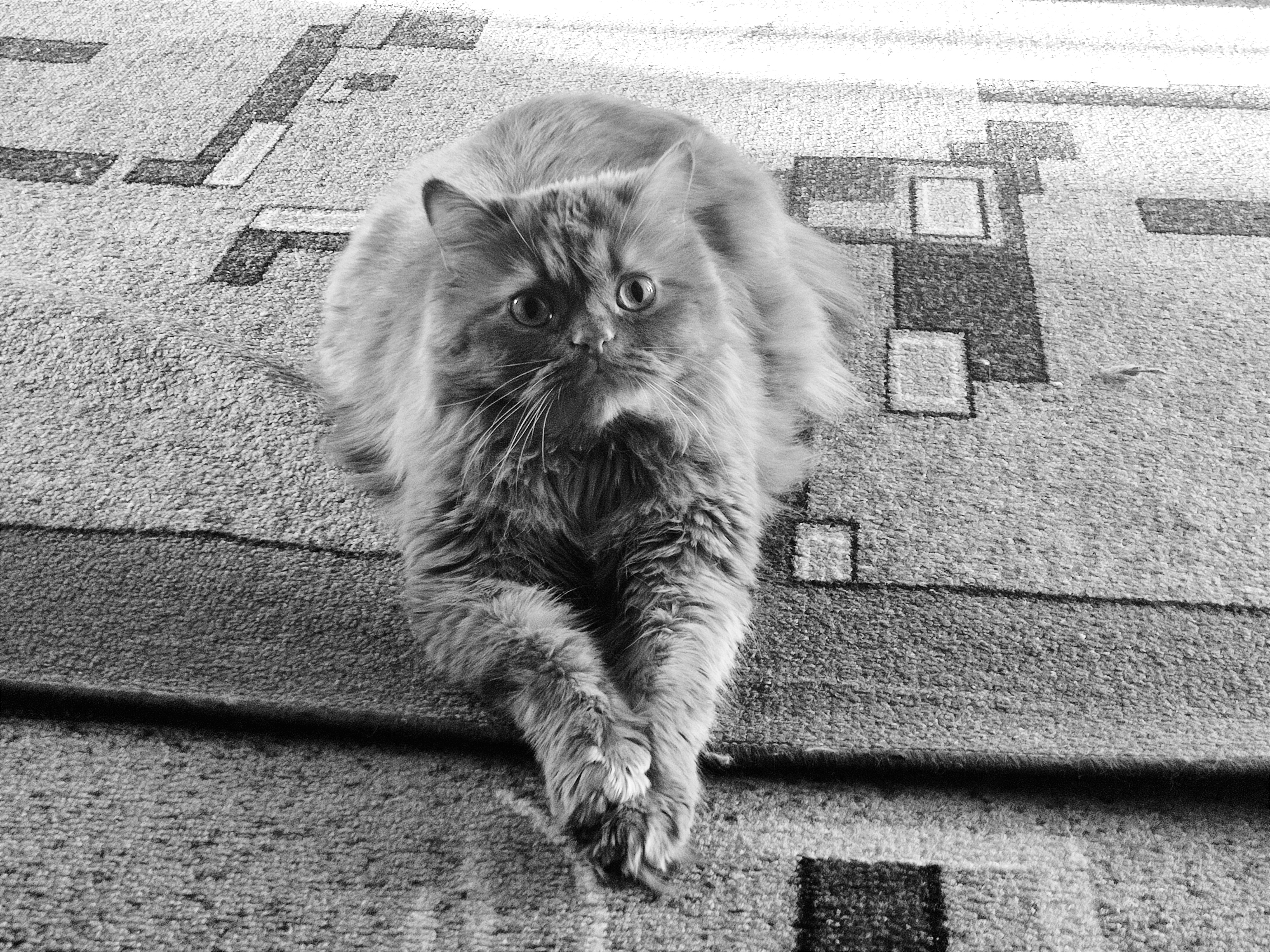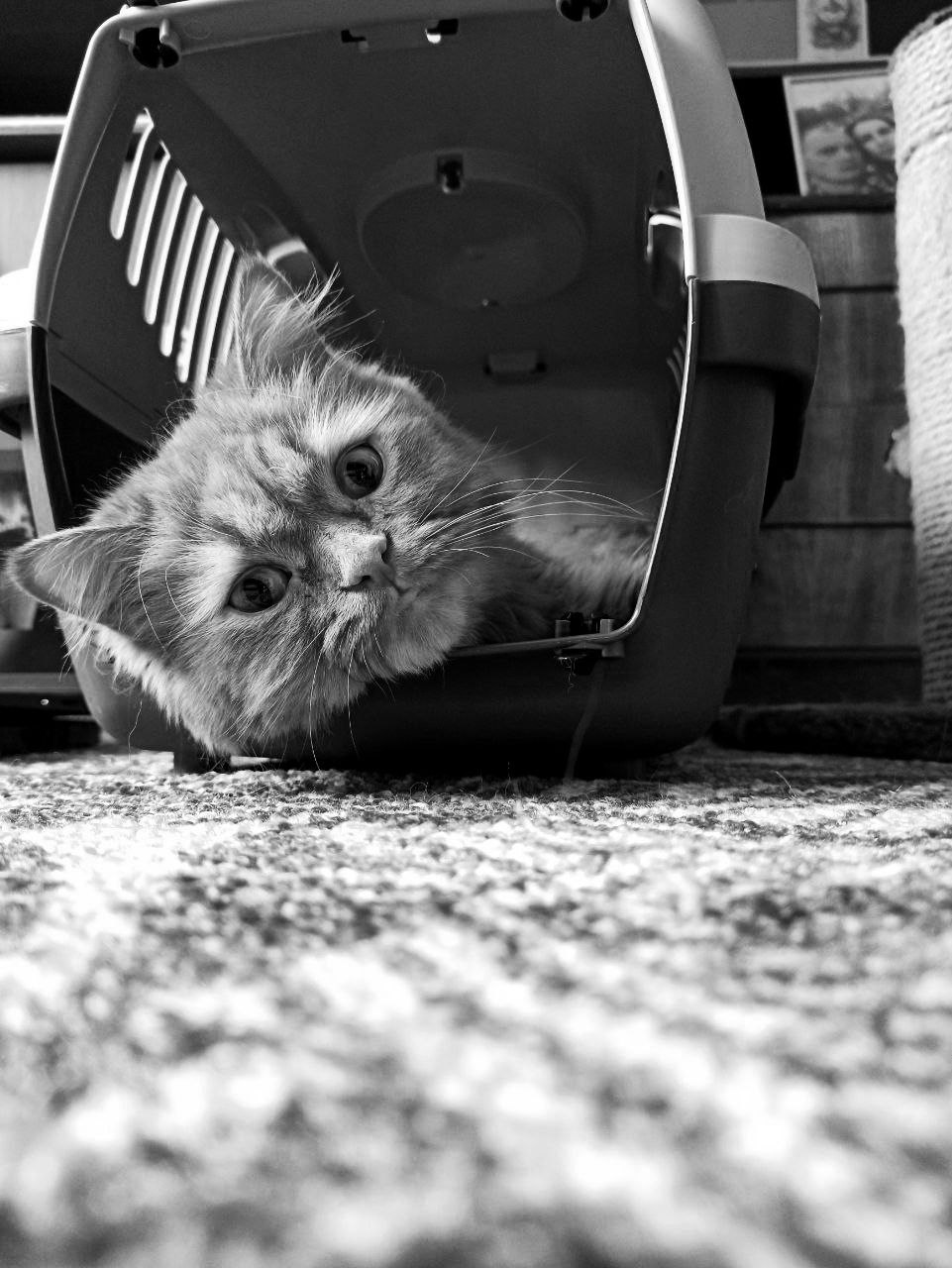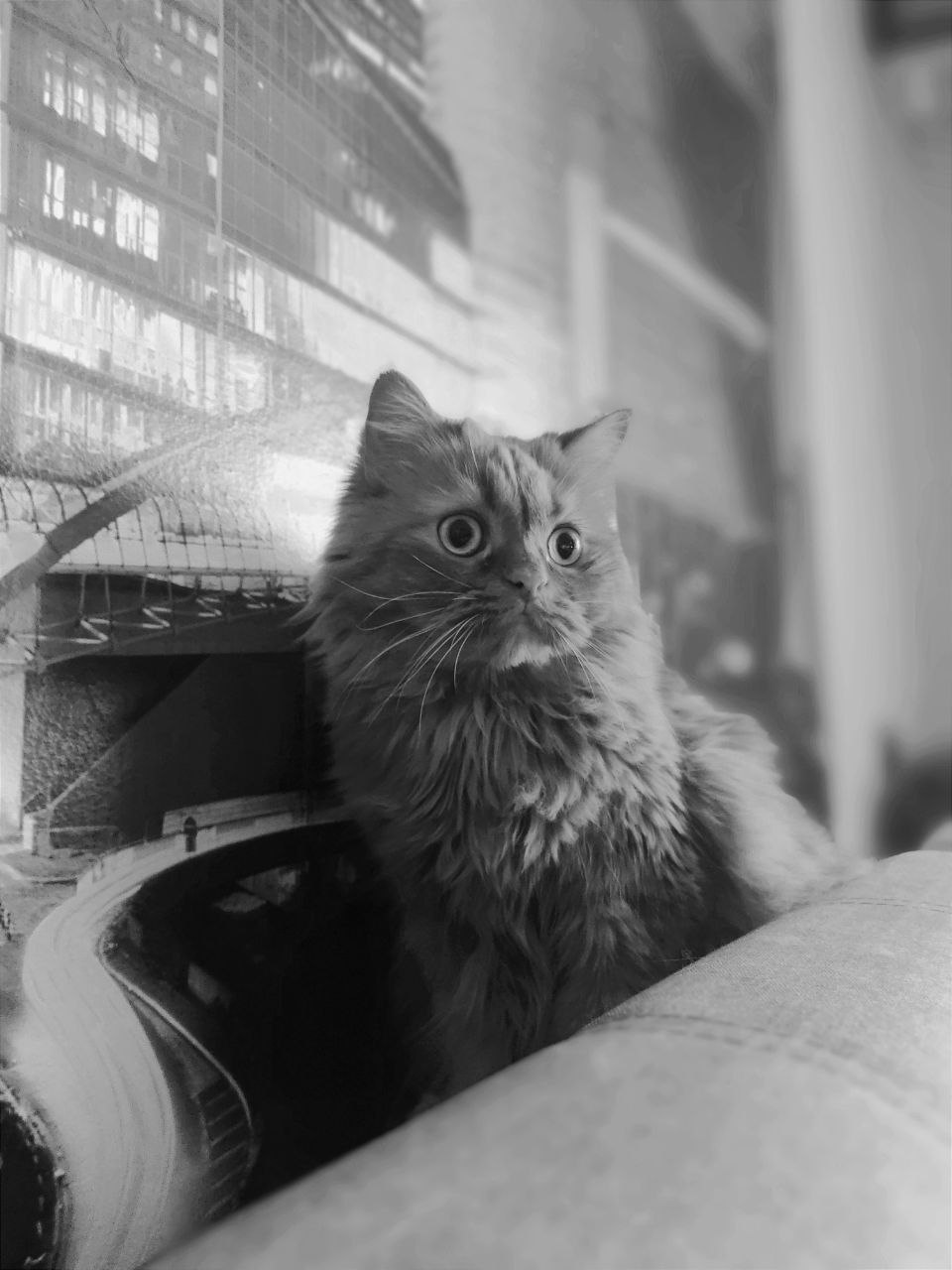 However, if I start doing something, then Booba will definitely help me. She likes to be helpful. Whether it's writing a text, writing a lab or having dinner, Booba will always be actively involved. But more often than not, she is excellent at observing my affairs through the monitor or helping me eat delicacies. The rest she doesn't matter, but these attempts at help looks cute.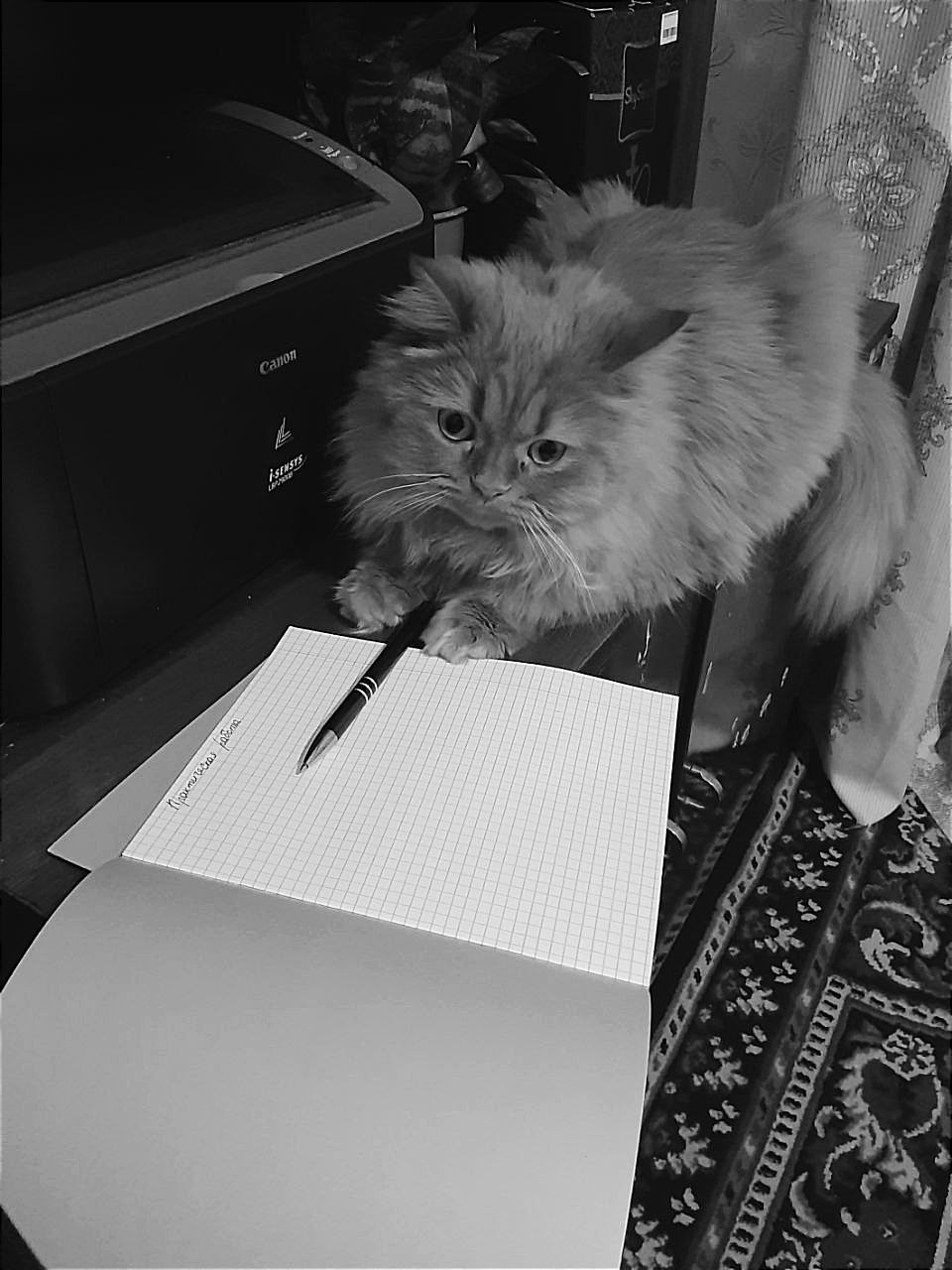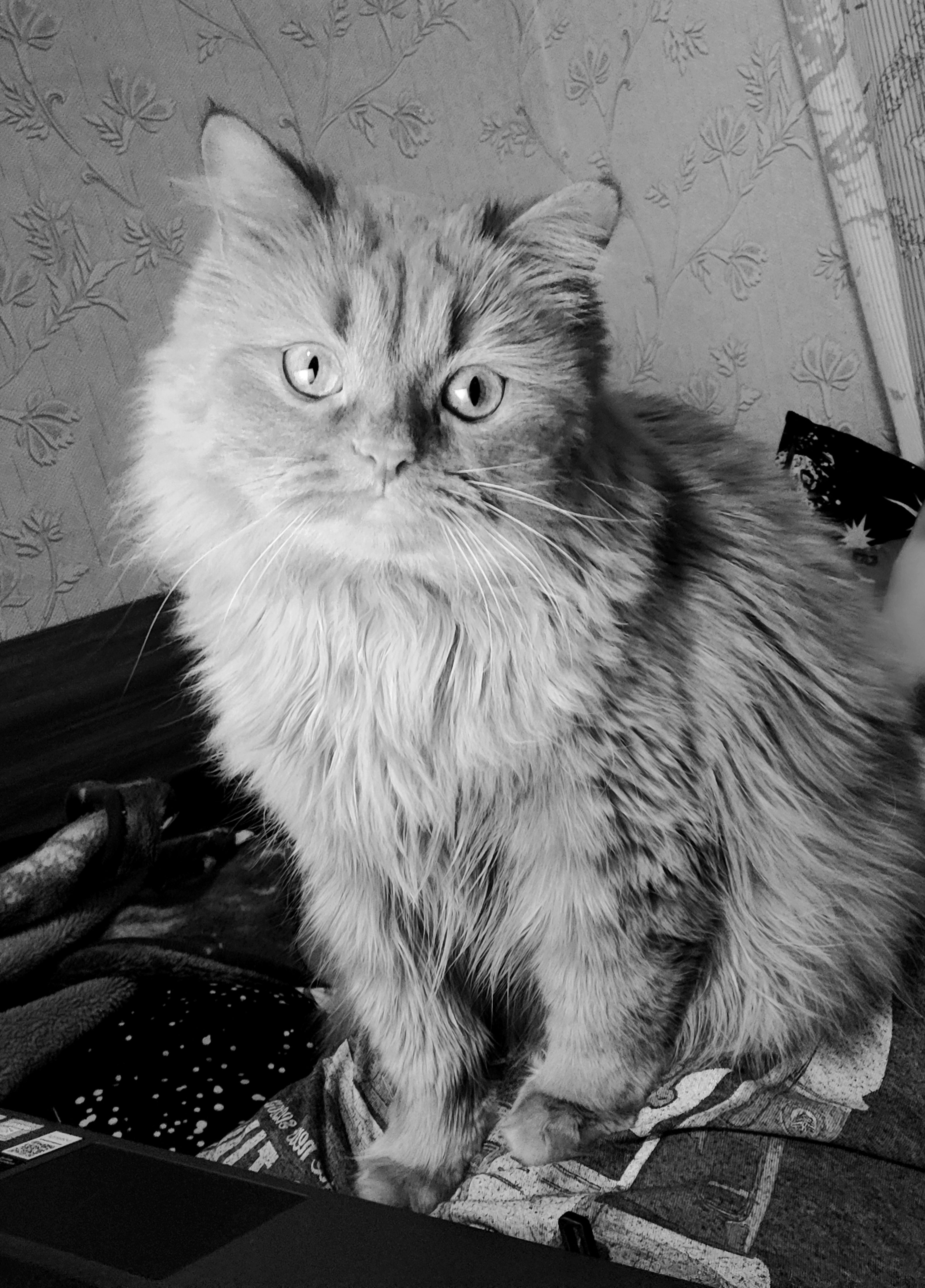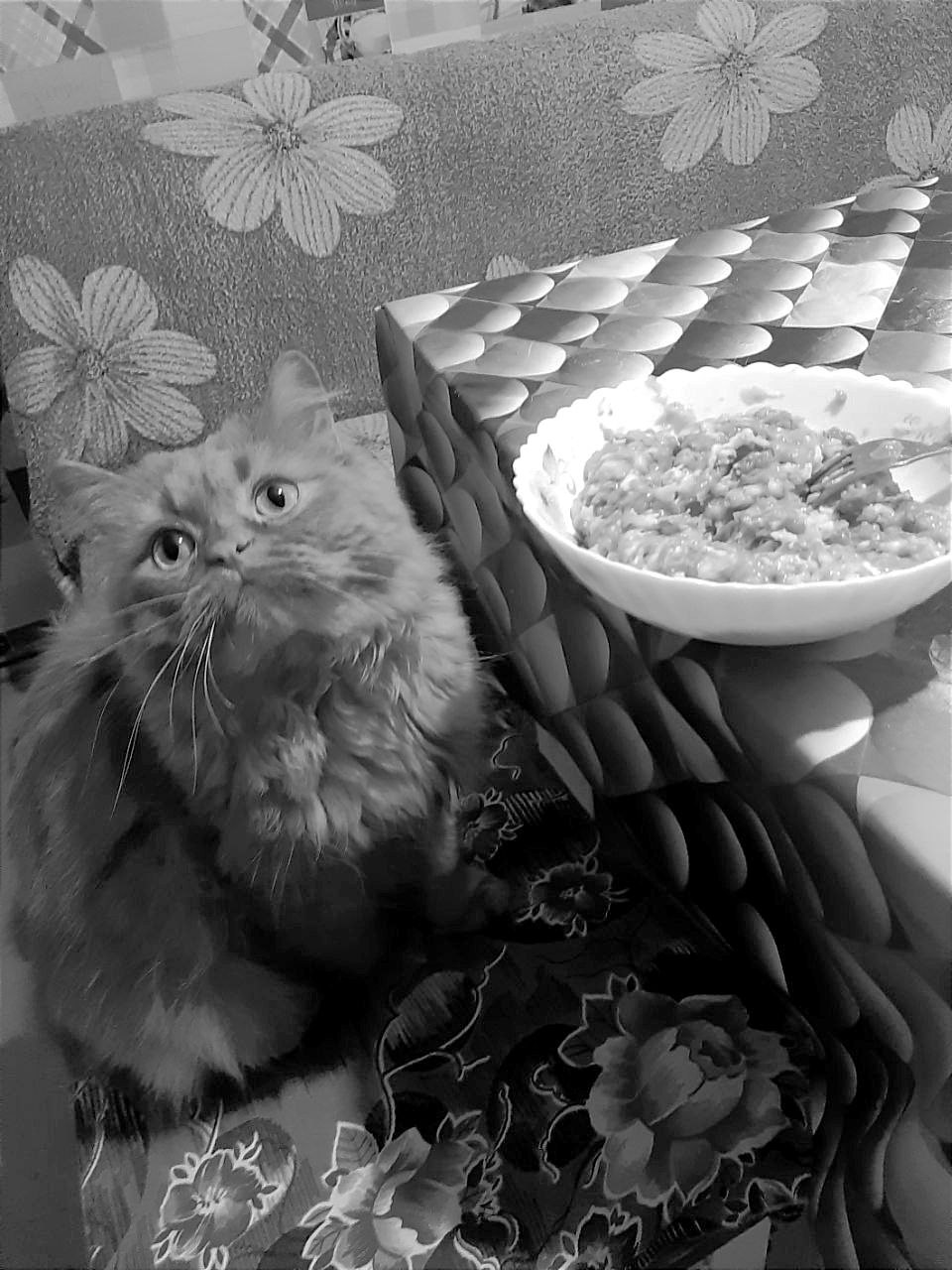 More often than not, she just watches me from the side, like a spy. Even if I go to the bathroom, she also follows me and goes to the sink. But in the summer, it gets very hot in the apartment and she can just spend hours in the bathroom and enjoy the coolness.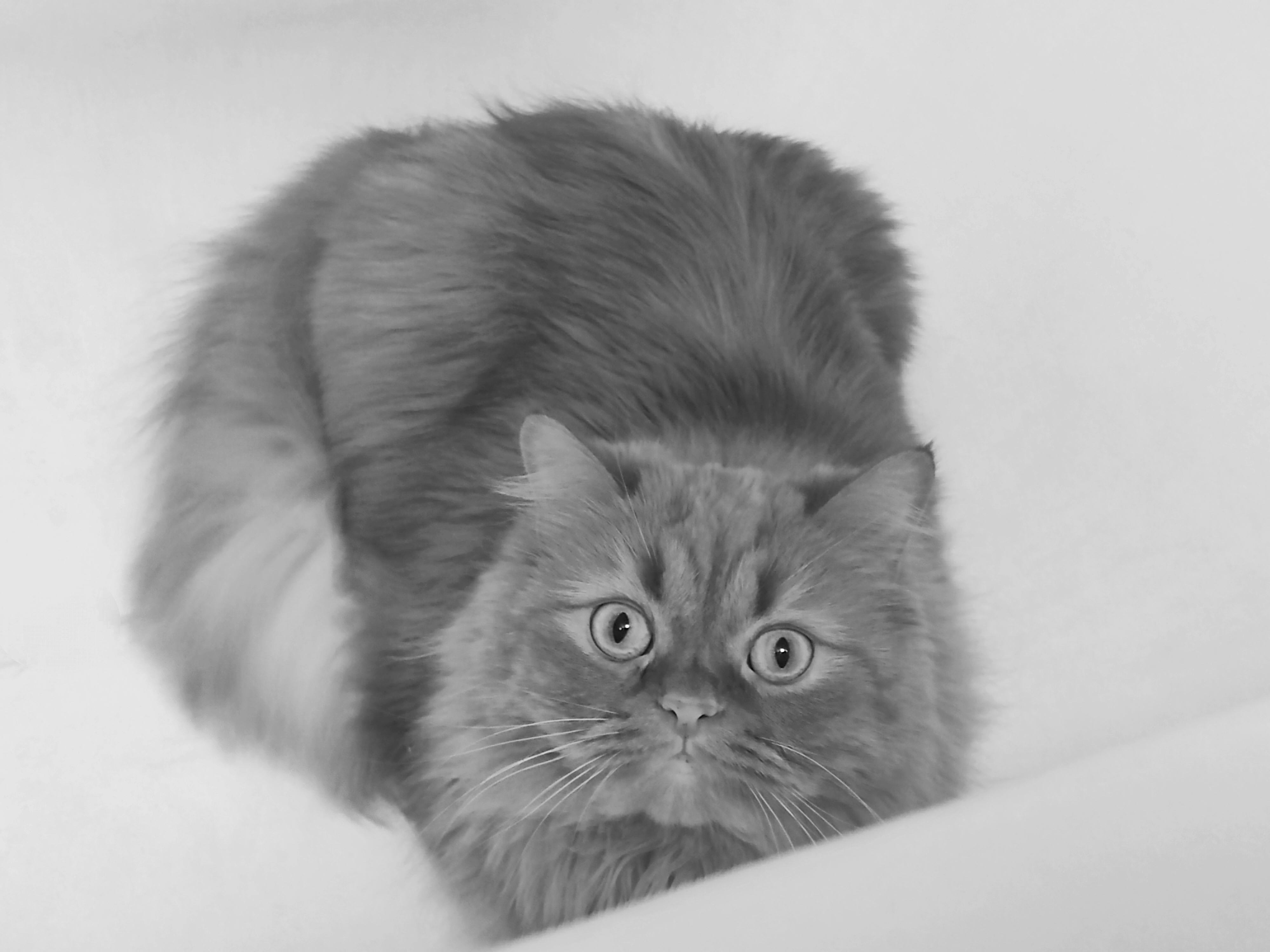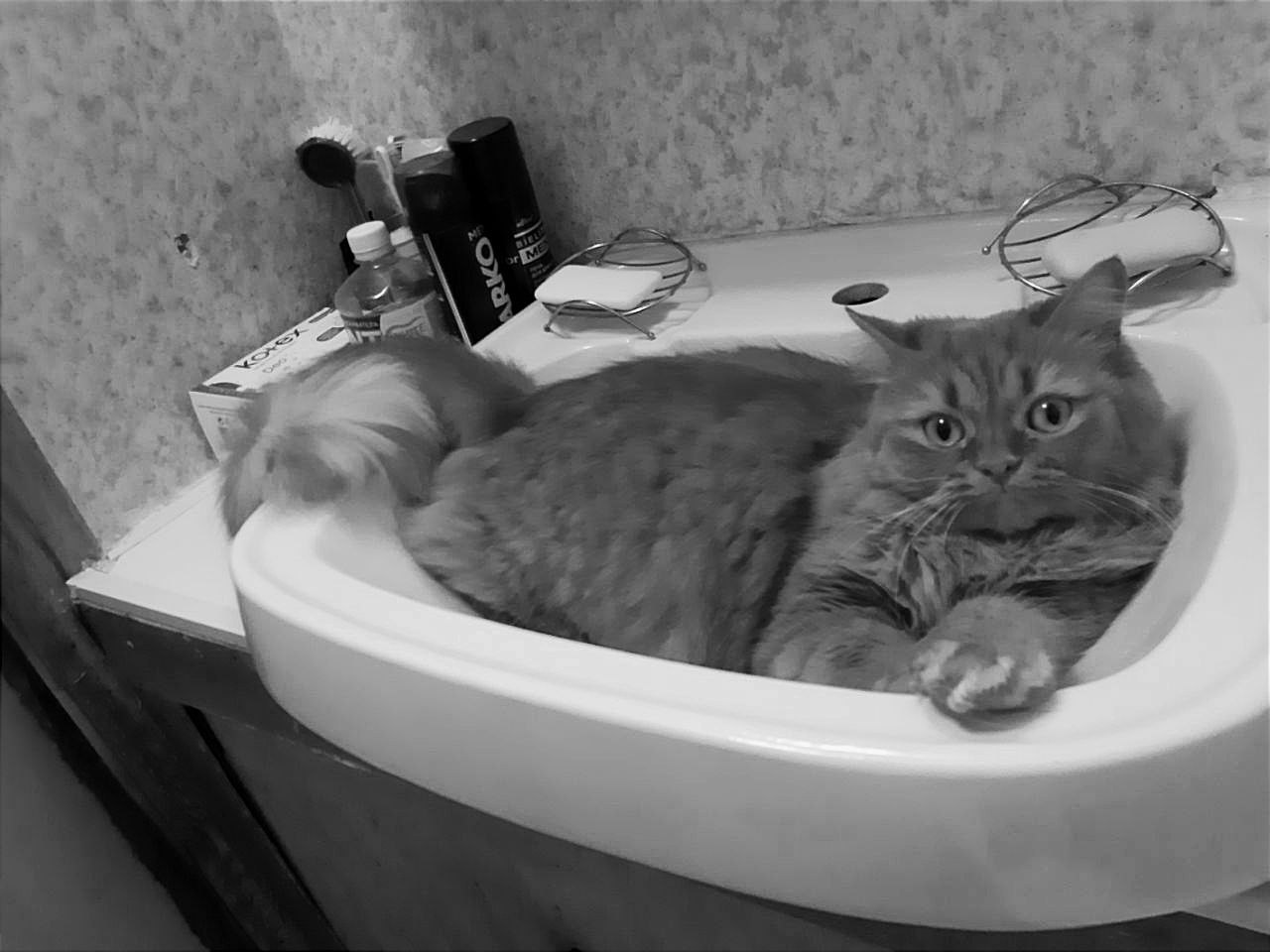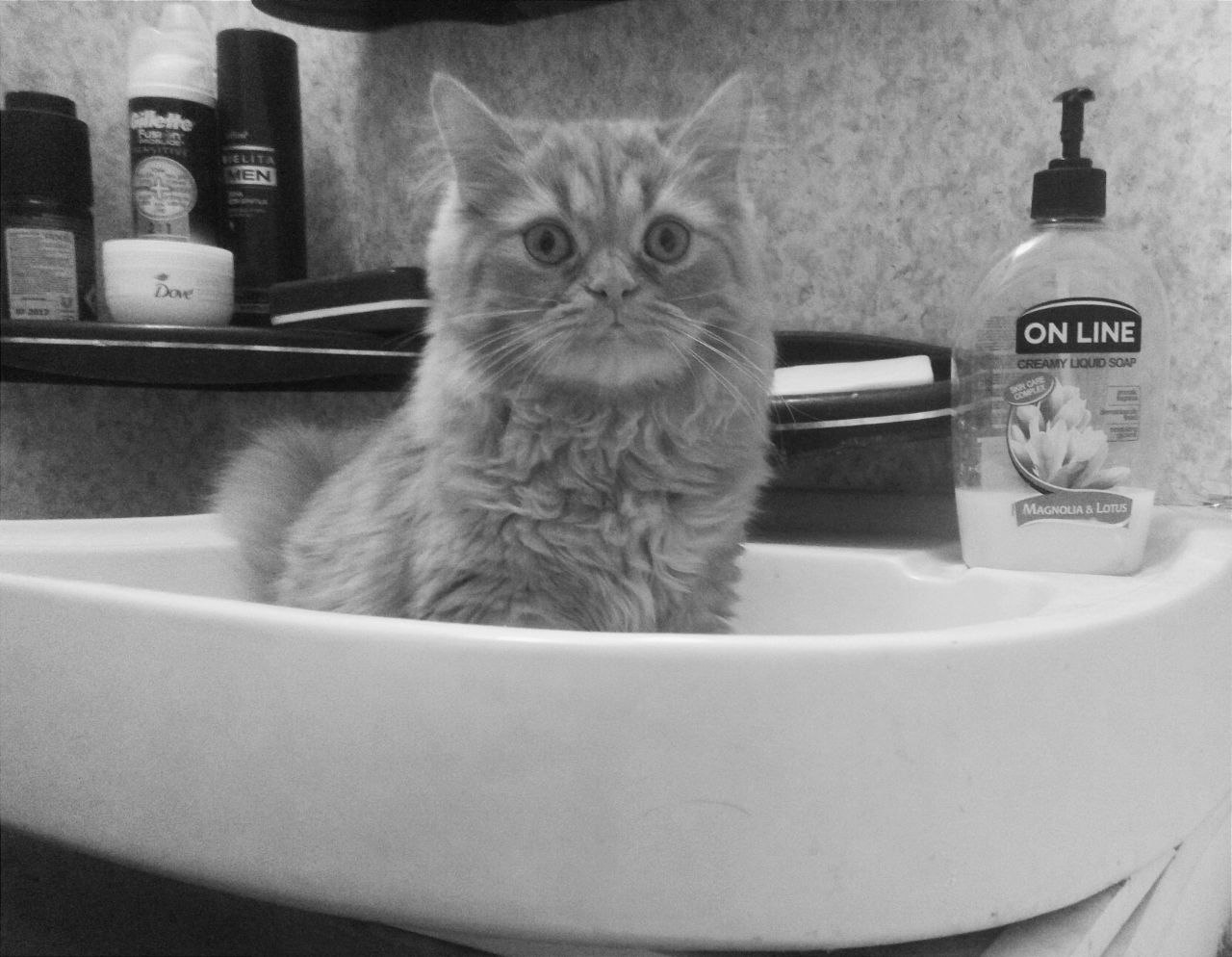 In this photo, she is still young.
Probably Buba's most important quality is her incredible kindness. This is one of the kindest cats I've seen in my life. The point is not even that she is at home, but that she is simply kind in character. Although Persian cats are usually not the kindest. But I am very glad that the cat has a kind character and does not harm.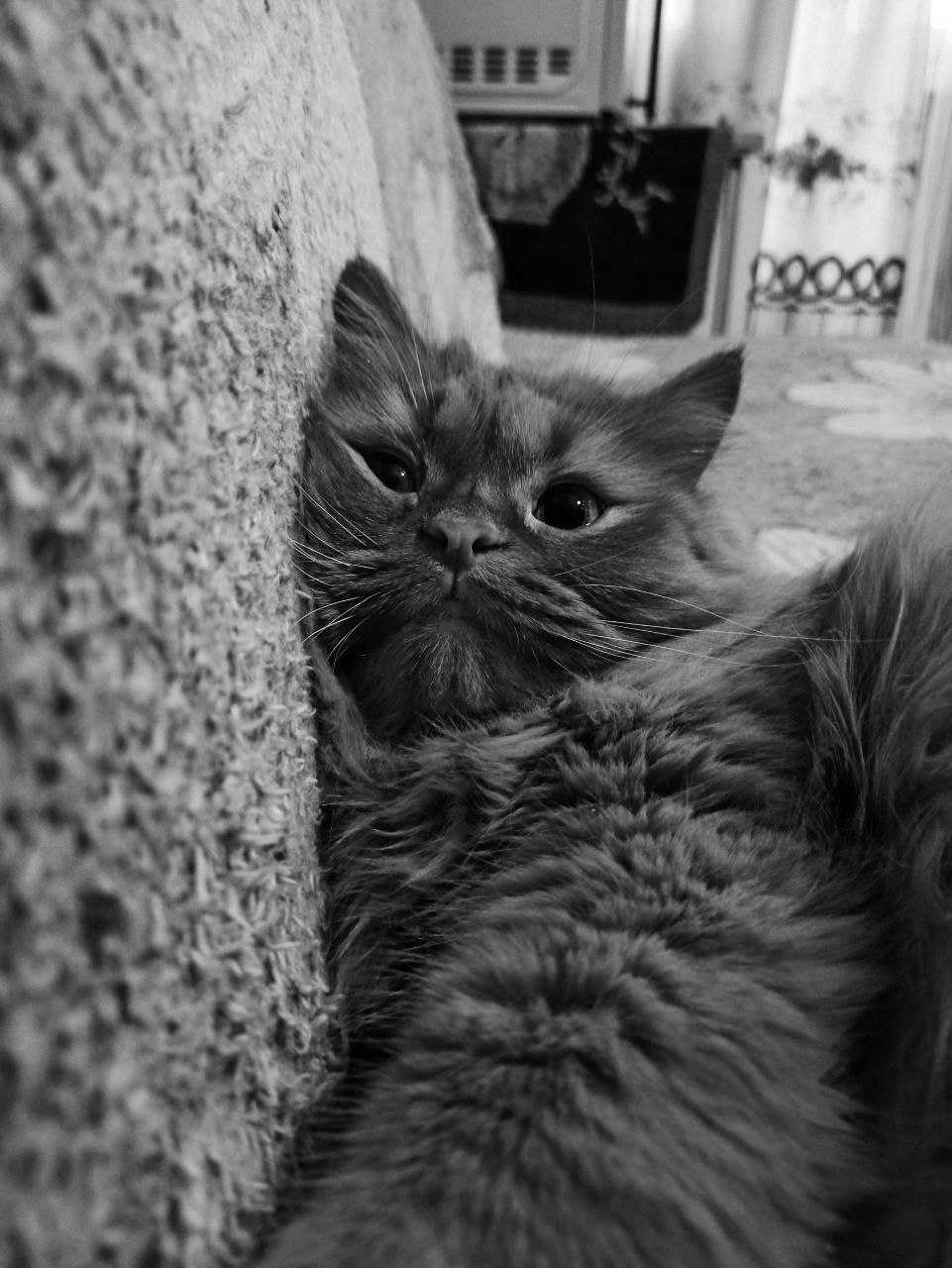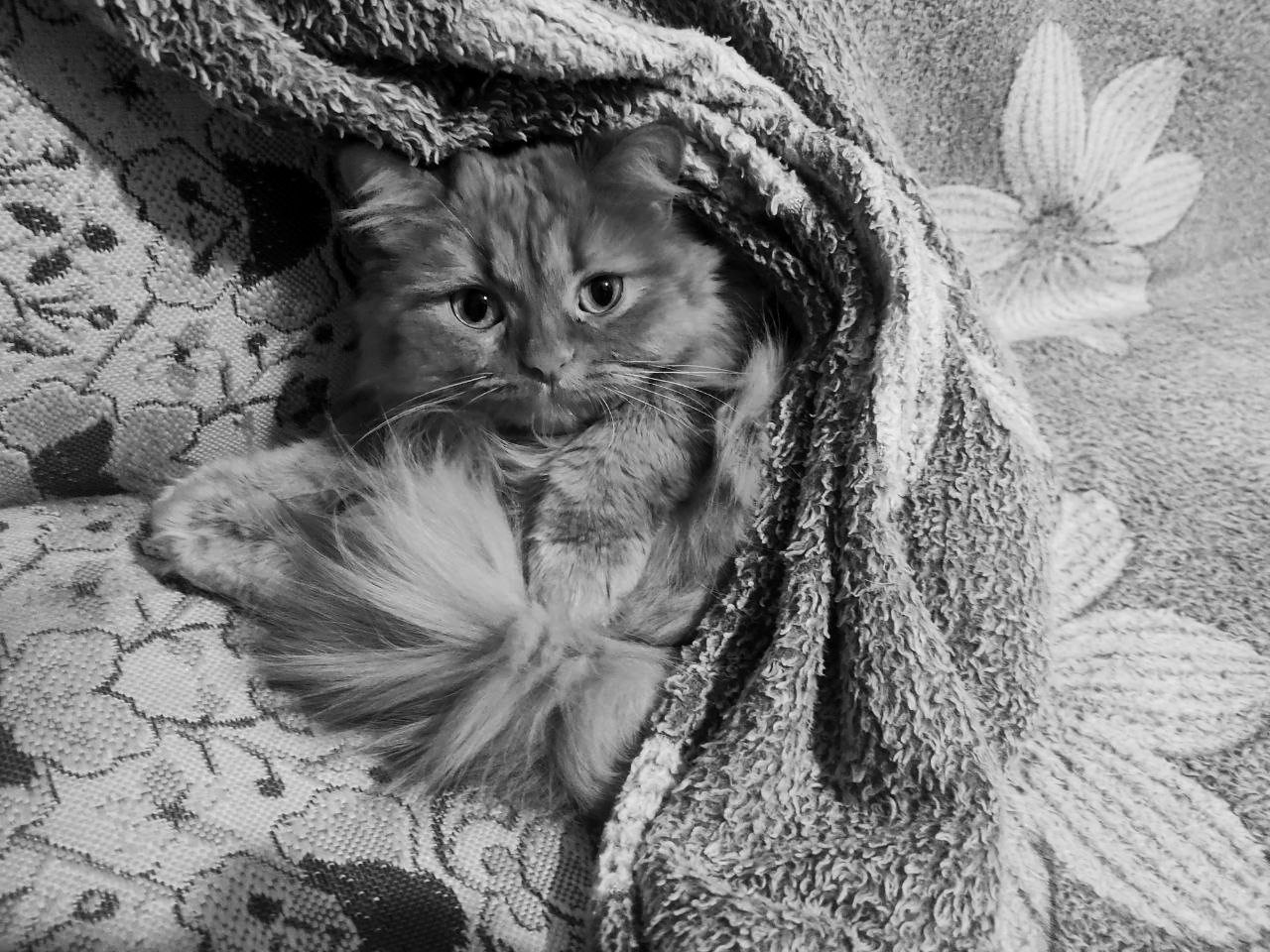 I didn't think that my cat would be a reason to take part in the monomad again. Surprisingly, a ginger cat looks great in black and white. At the moment, Booba is next to me and says hello to who will read this post.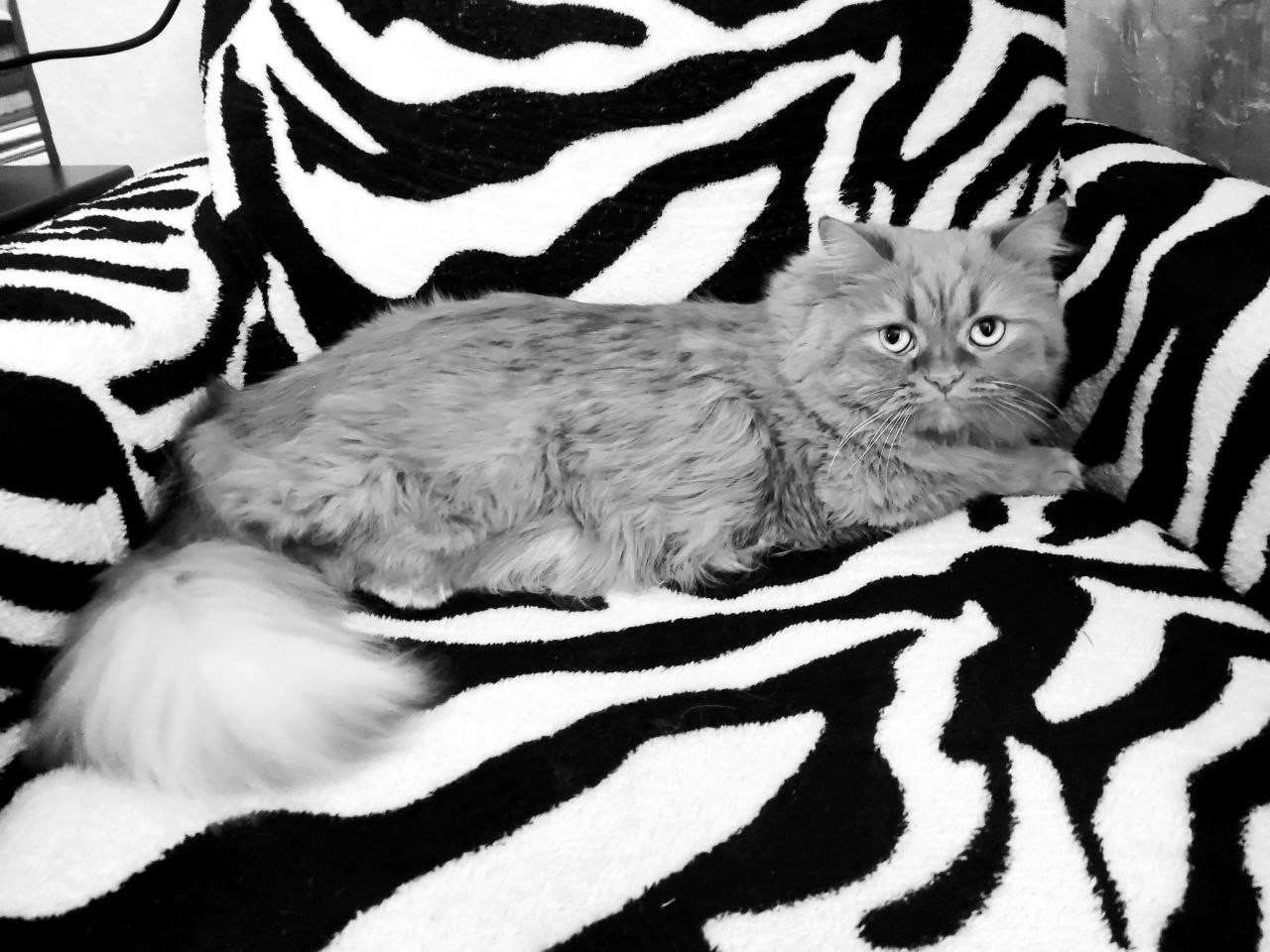 Photo information:
Author: @danny.green
Camera: Xiaomi Redmi note 9 pro
Location: Zhlobin, Belarus
Thanks to everyone who reads and supports. Best regards from @danny.green.
---
---