Fabulous Winter City Walk

Hello everybody! I live in the south of Belarus, and here, as a rule, snow falls last. While the country is shrouded in winter atmosphere, we are waiting for snow. Today was beautiful winter weather, and for this reason I went out into the city to take some winter photos. The city of Gomel celebrated its 879th anniversary this year.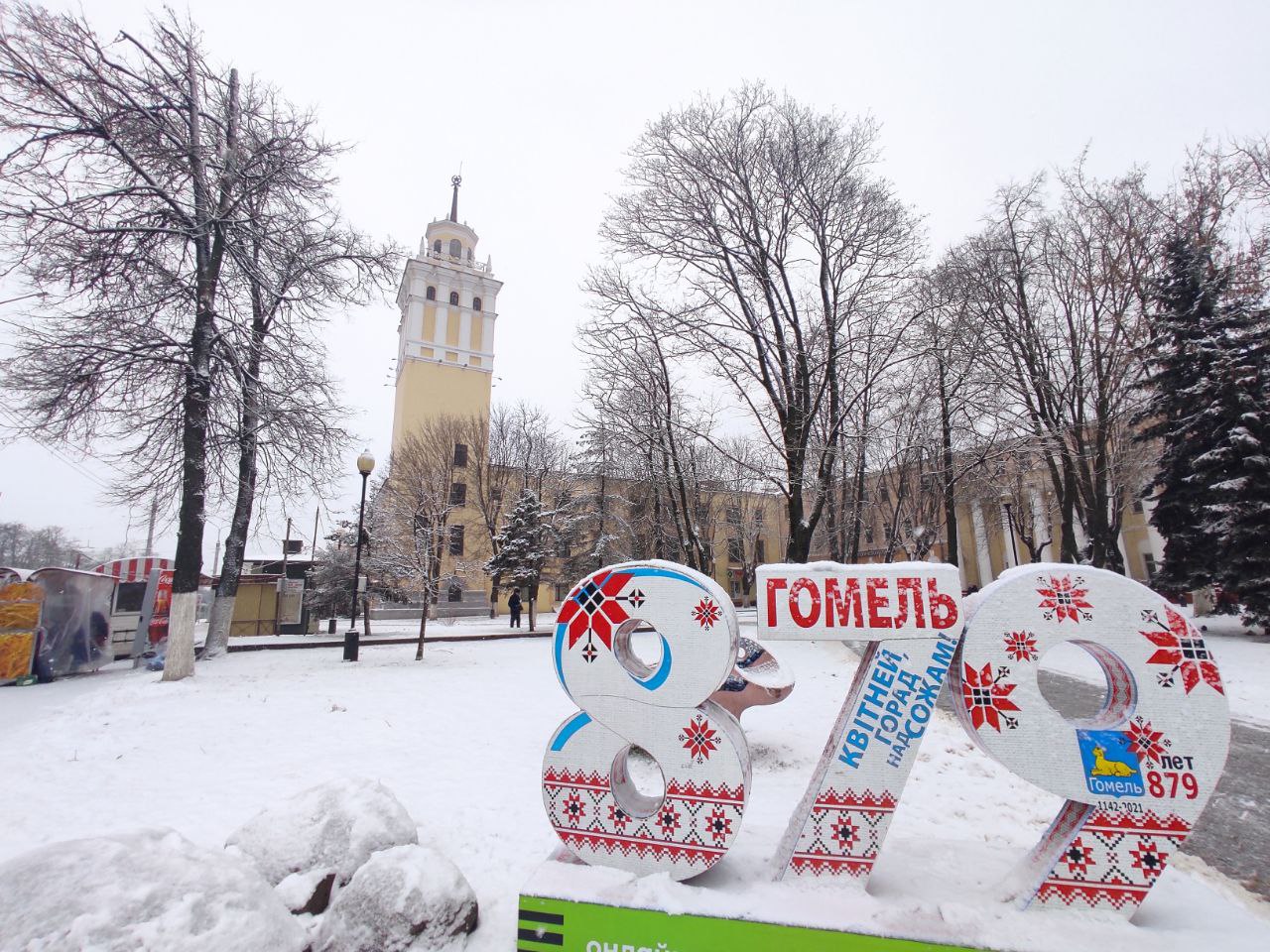 In recent years, the winter has been practically snowless. Everything has changed this year and last. Now snow and Christmas mood have returned to the streets of the city.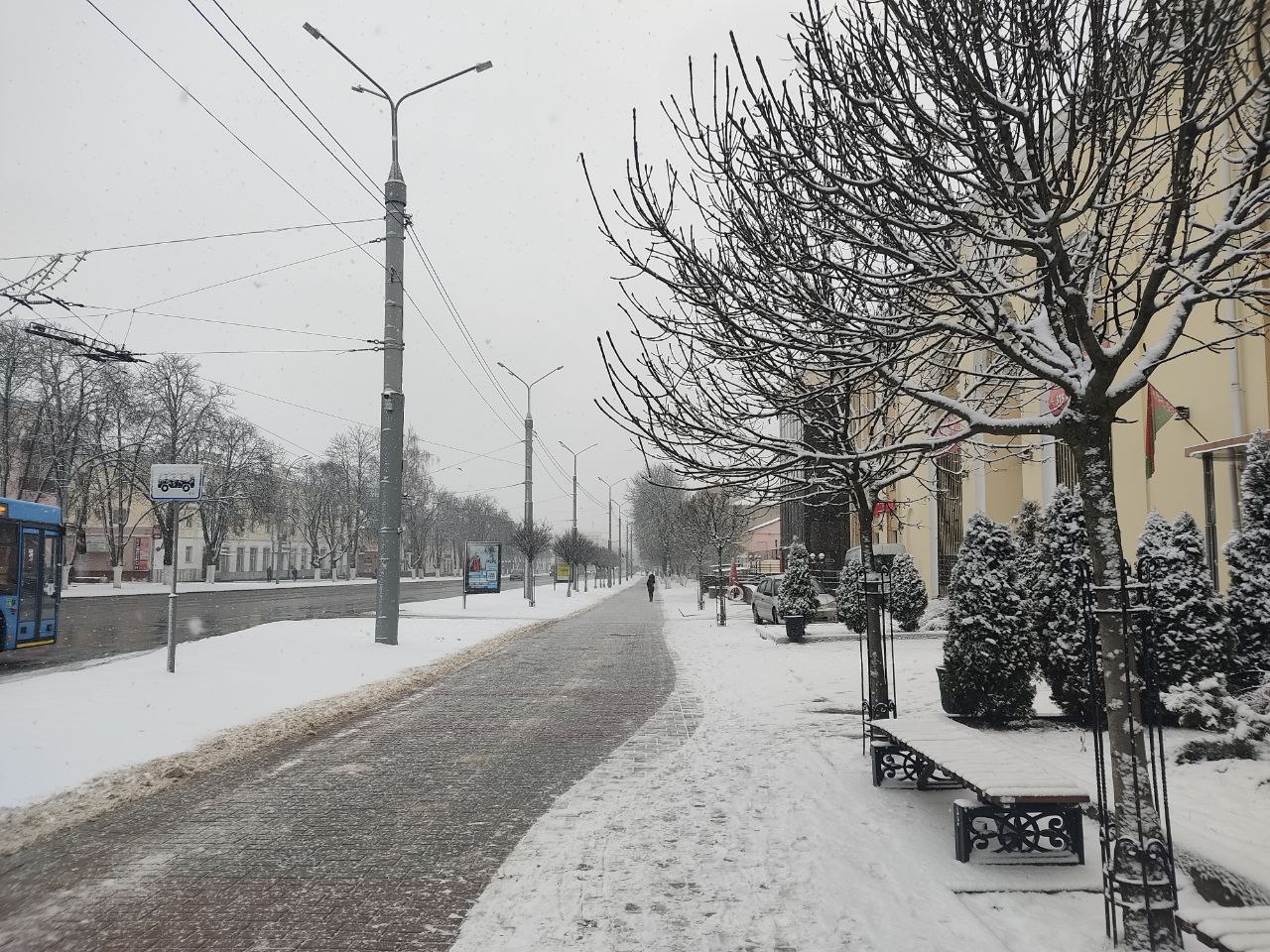 I went along the main street of the city to show its beauty in the winter time. For example, this building looks like a flying saucer, this is a circus building. Very old. Next to it is a statue of the famous circus performer and his dog. This is one of two circuses existing in the country. The building is famous for its extraordinary architecture. This is a unique building with a unique history. In dockyard times, this place was visited by thousands of tourists and residents of the city.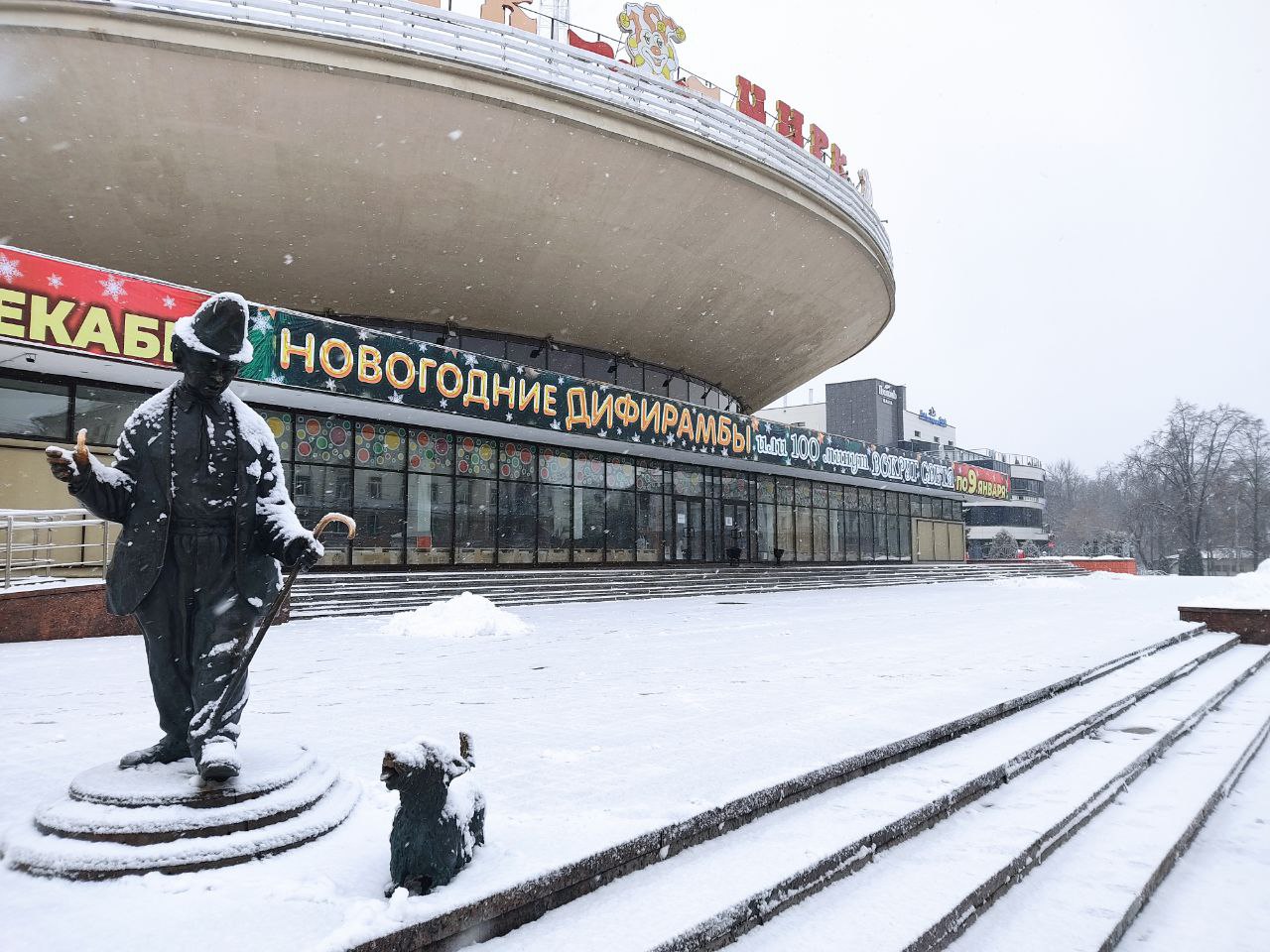 In front there is a small park in which miniature sculptures of famous buildings are created. There is a miniature replica of the Eiffel Tower, the Great Wall of China, and even the Leaning Tower of Pisa. It looks interesting and unusual.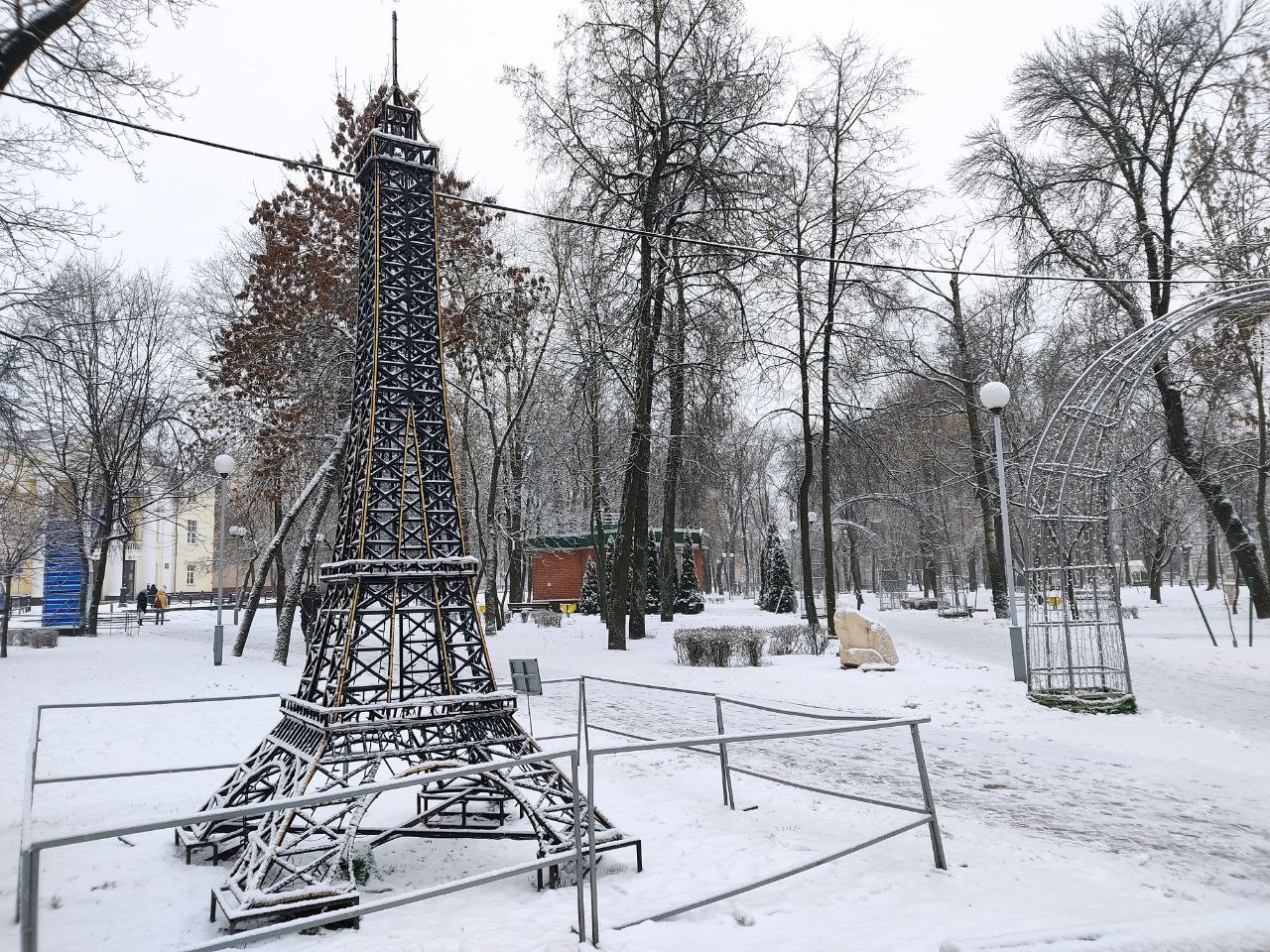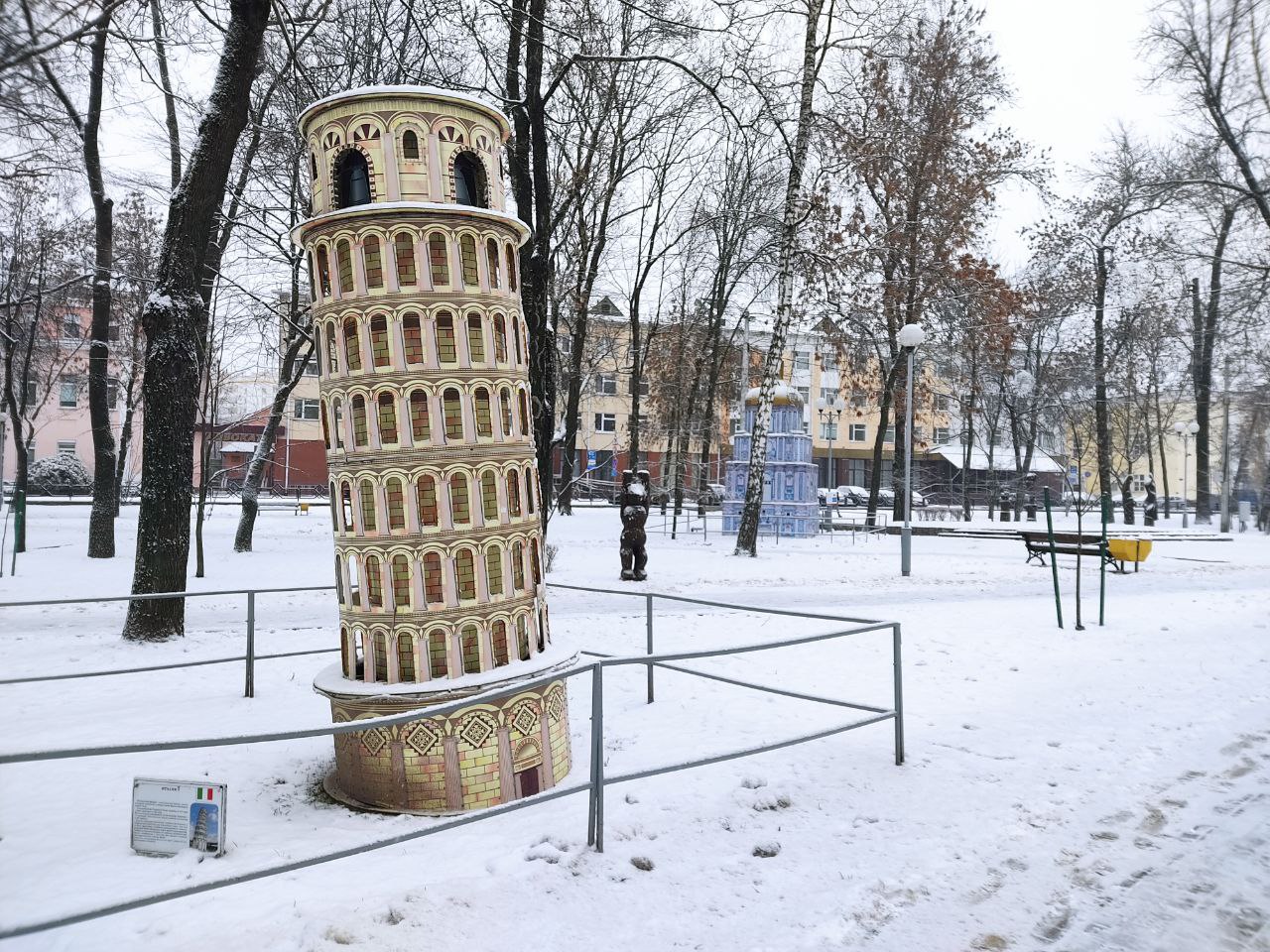 Some sculptures look amazing, but funny ...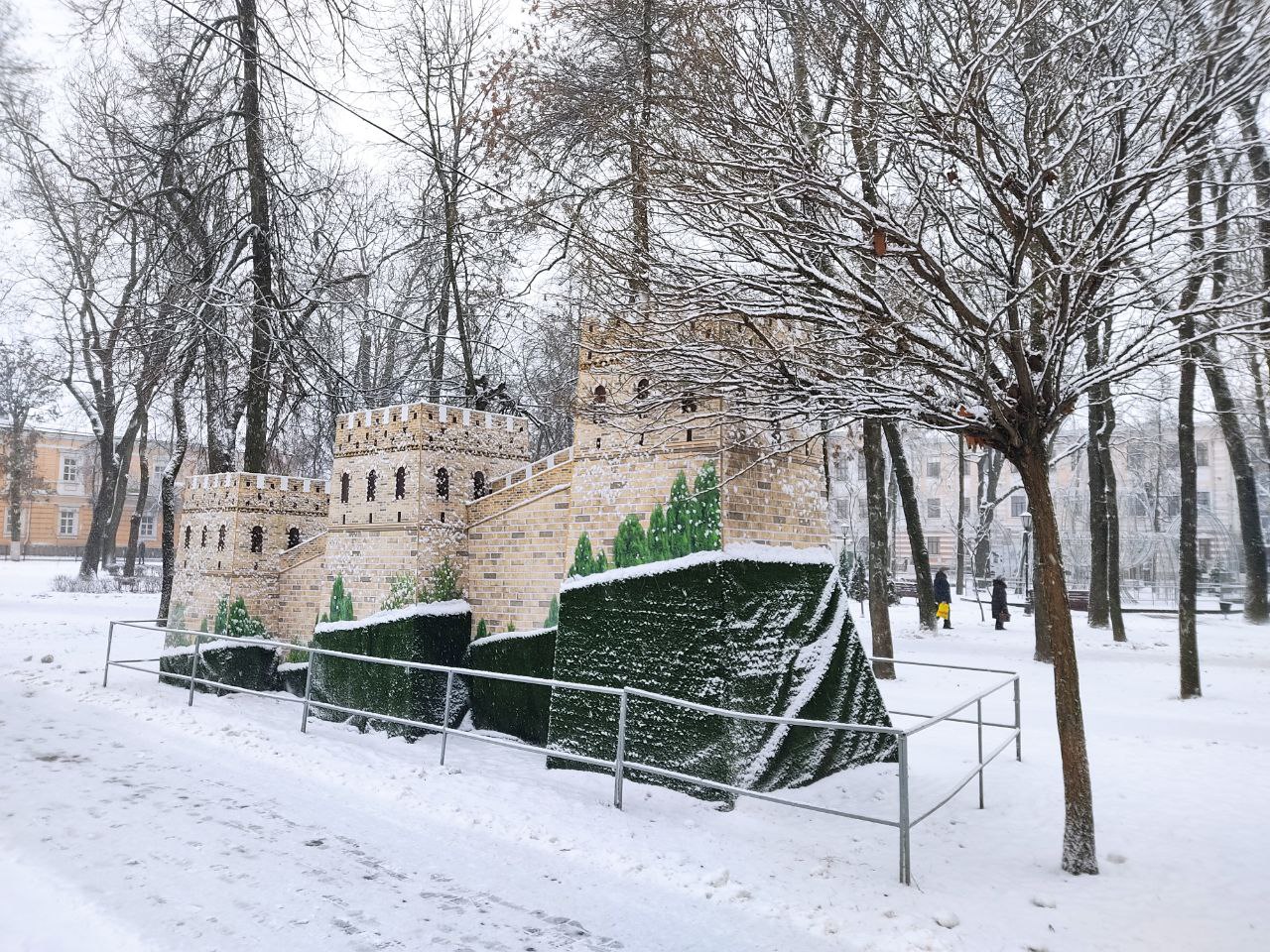 The main square of Gomel is located in front. It has a variety of New Year's decorations that the snowy weather made it look fabulous!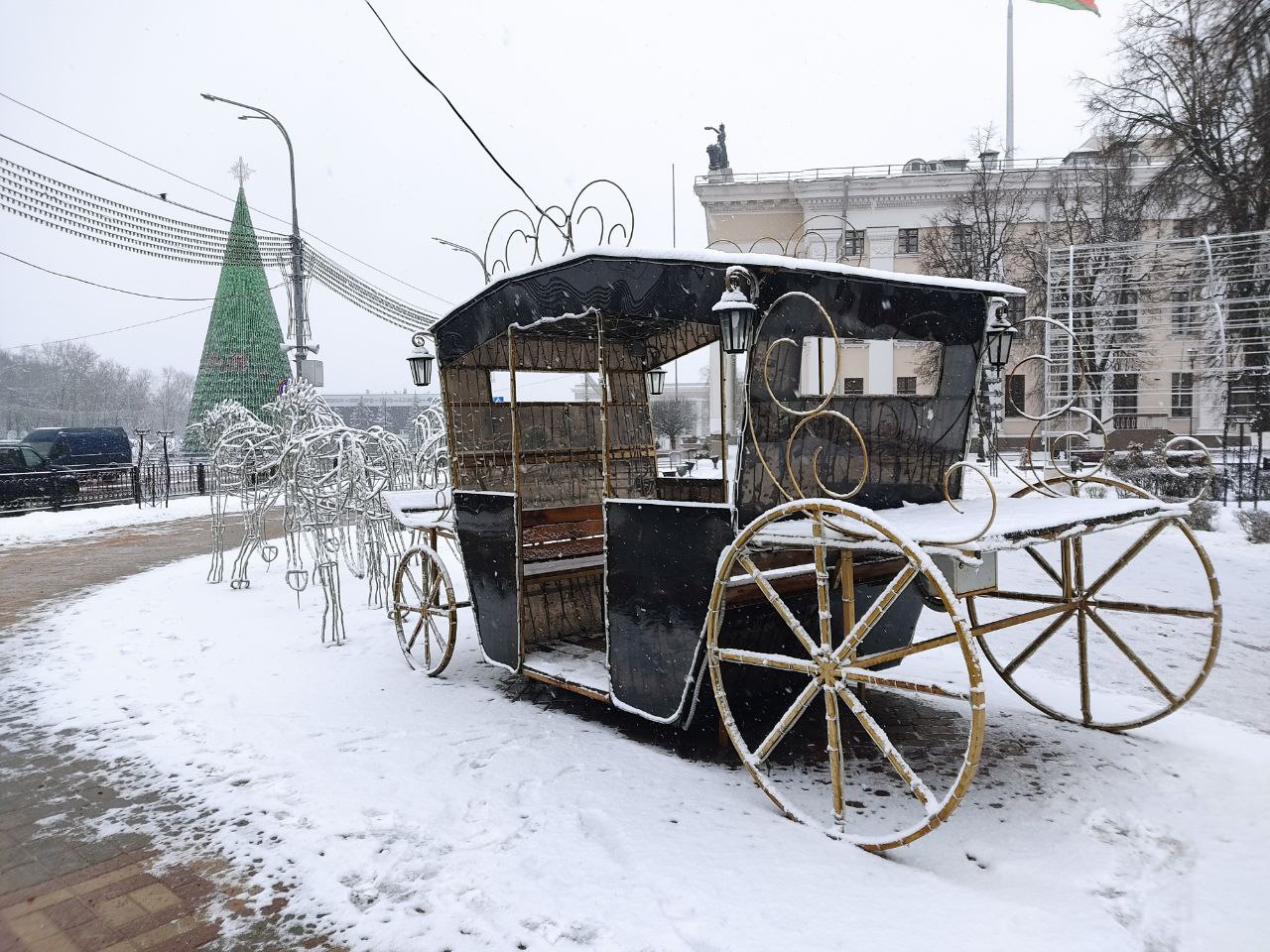 The main park of the city is located nearby. It has been beautifully transformed by the snow. The long road down is called "Kievsky descent".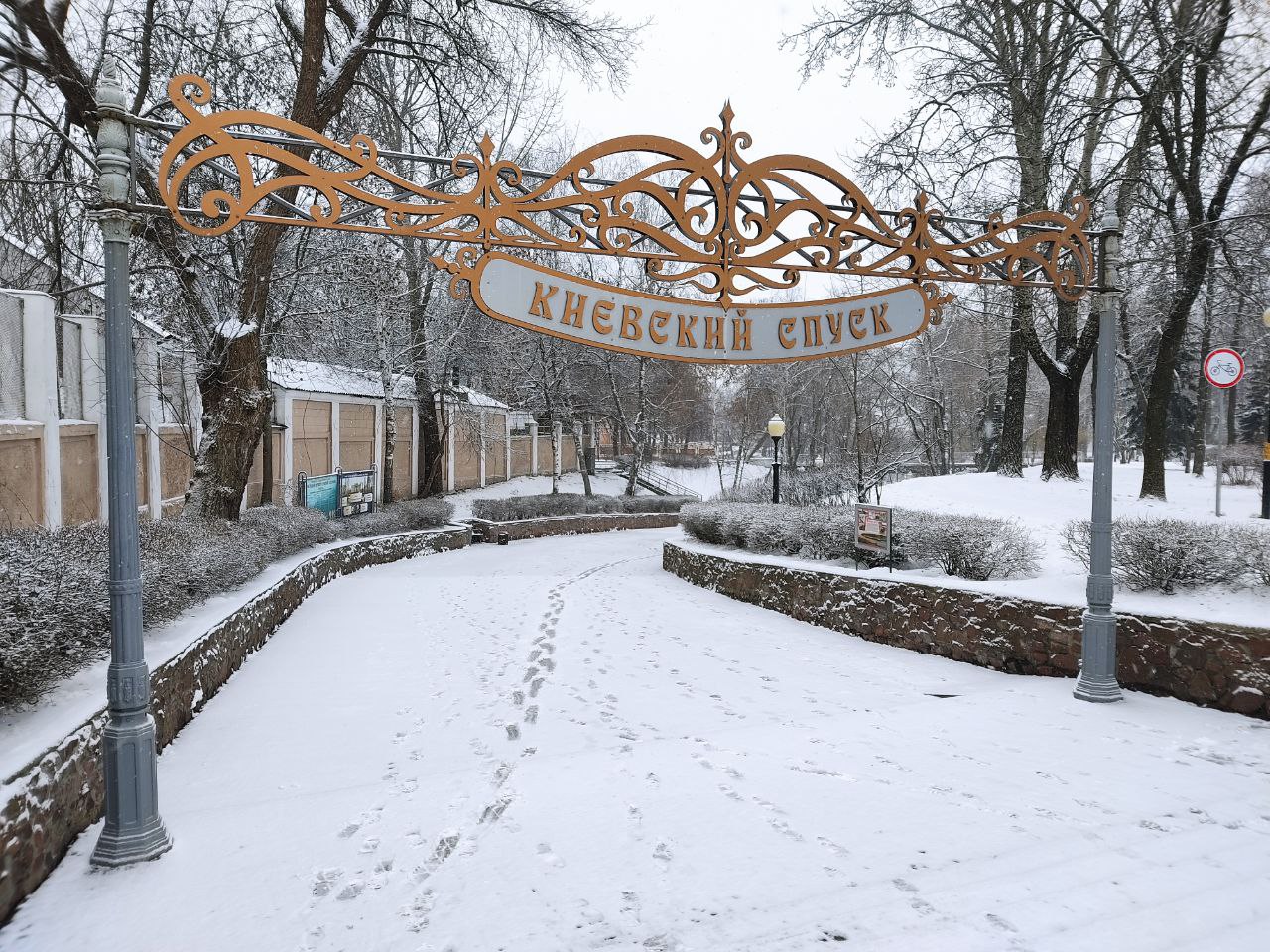 At the bottom of the long road is a picturesque bridge across the Sozh River.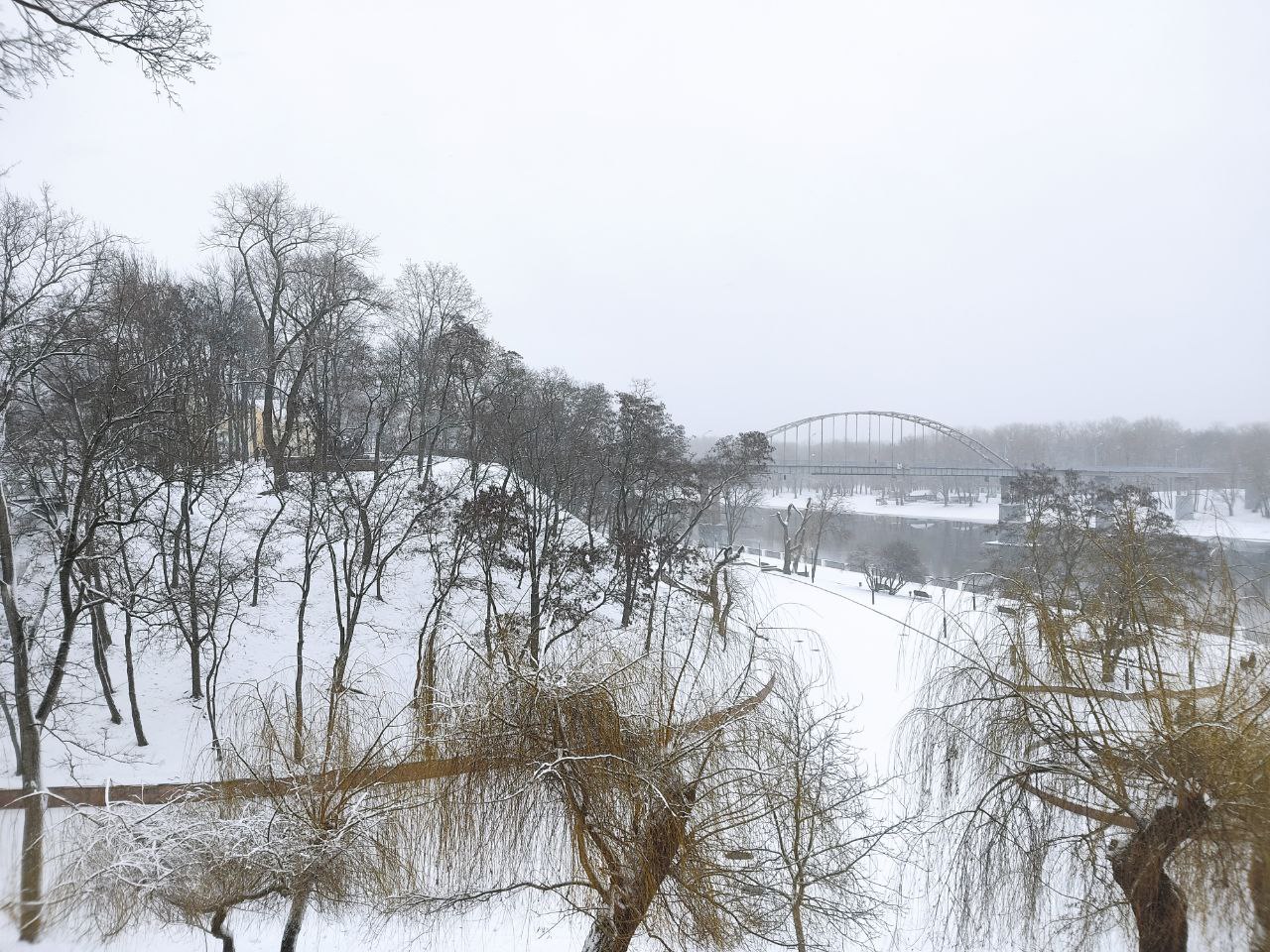 But the most important fabulous place is the park where pretty squirrels live. In winter time, squirrels are to be hidden in special tree houses.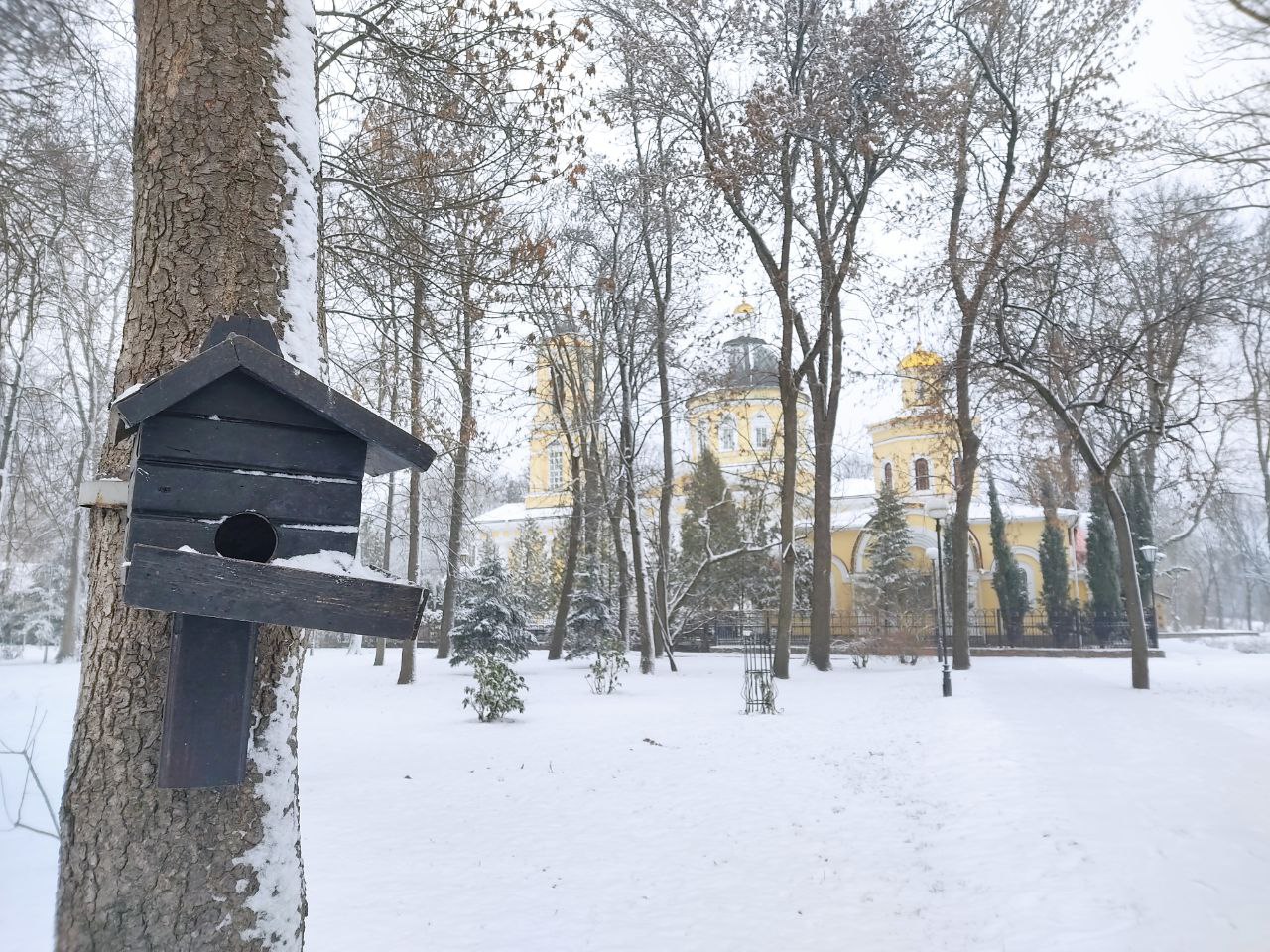 In winter, squirrels need special care. They are used to people and love nuts. Young parents with their children and tourists come to the park. I can call myself an attentive tourist who loves nature and animals. I also decided to feed the squirrels.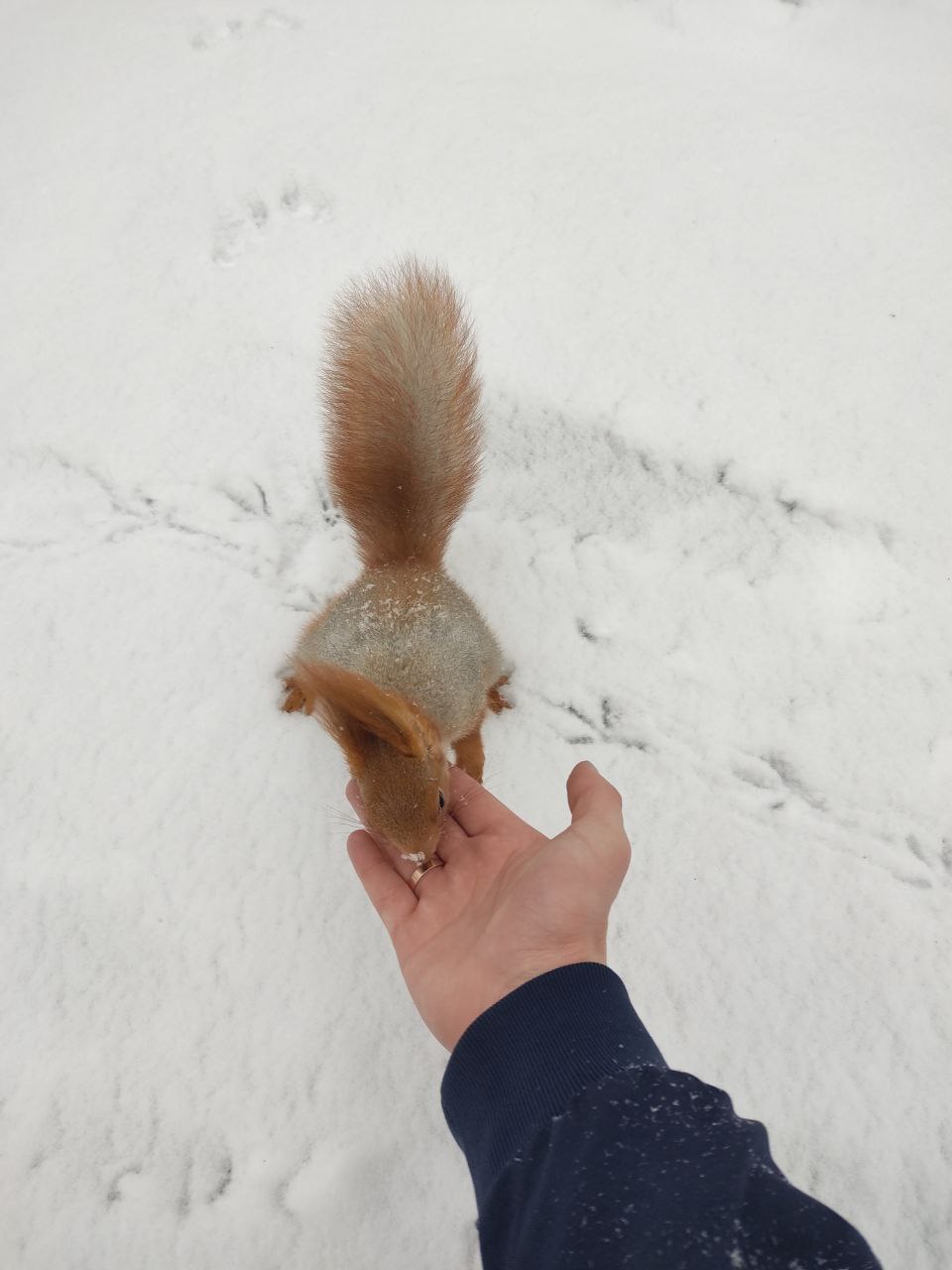 The main square has Christmas and New Year decorations. This is a great initiative that creates a festive mood at any time of the day.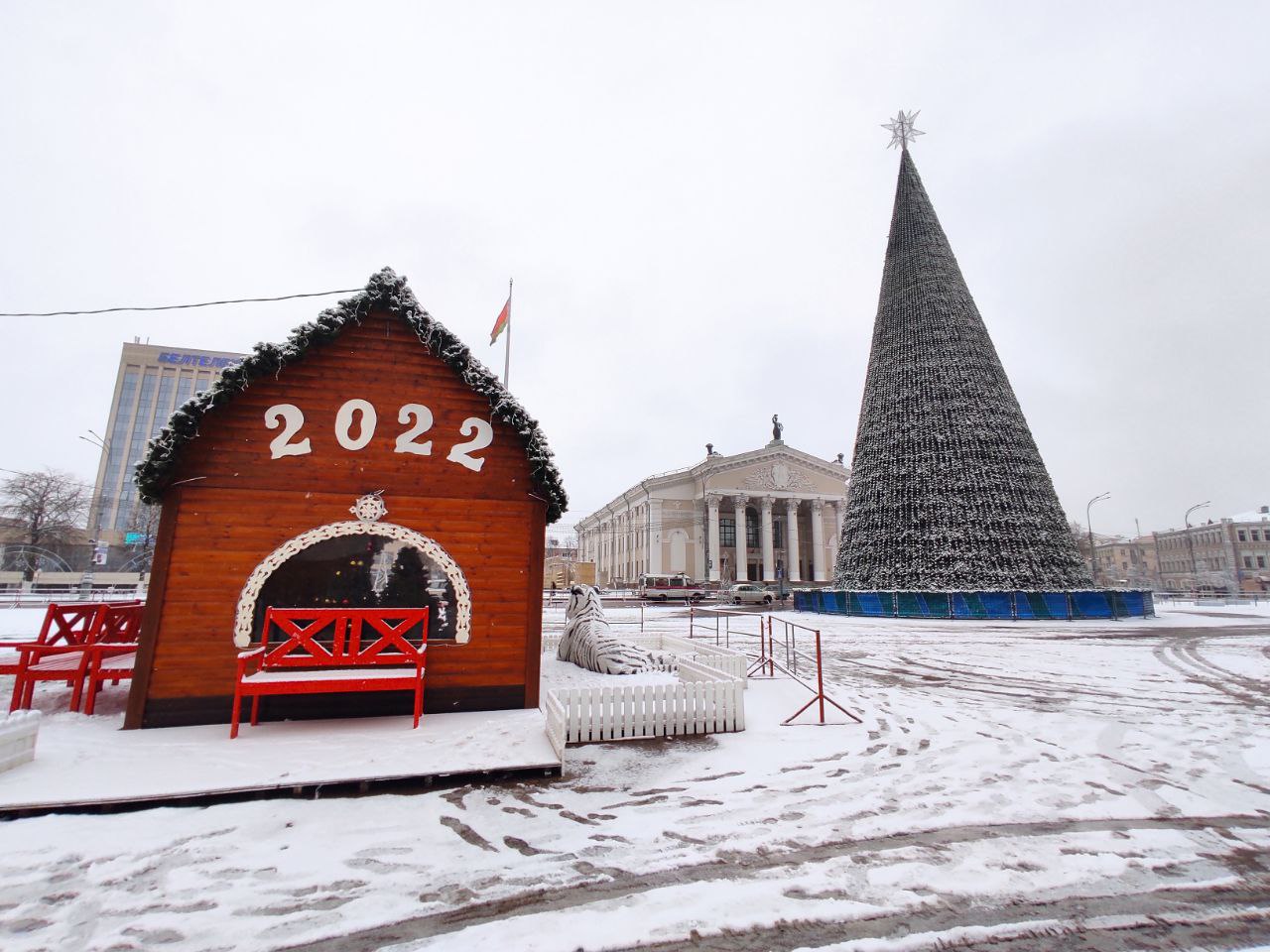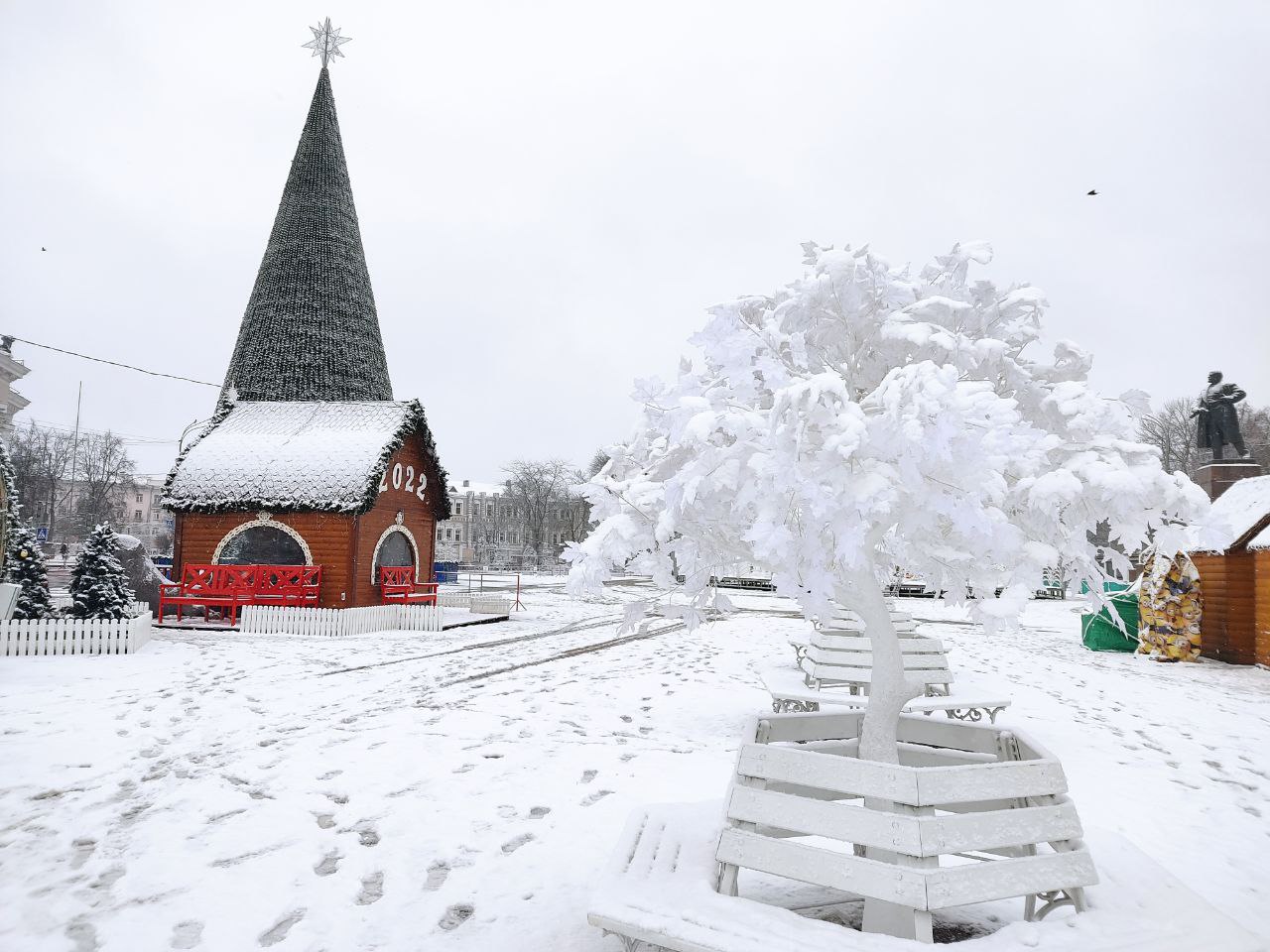 The end of the year is traditionally considered a festive time. Recent years have been very difficult, as the pandemic has created great problems for all of humanity. But we all want to hope that in the new year everything will change for the better.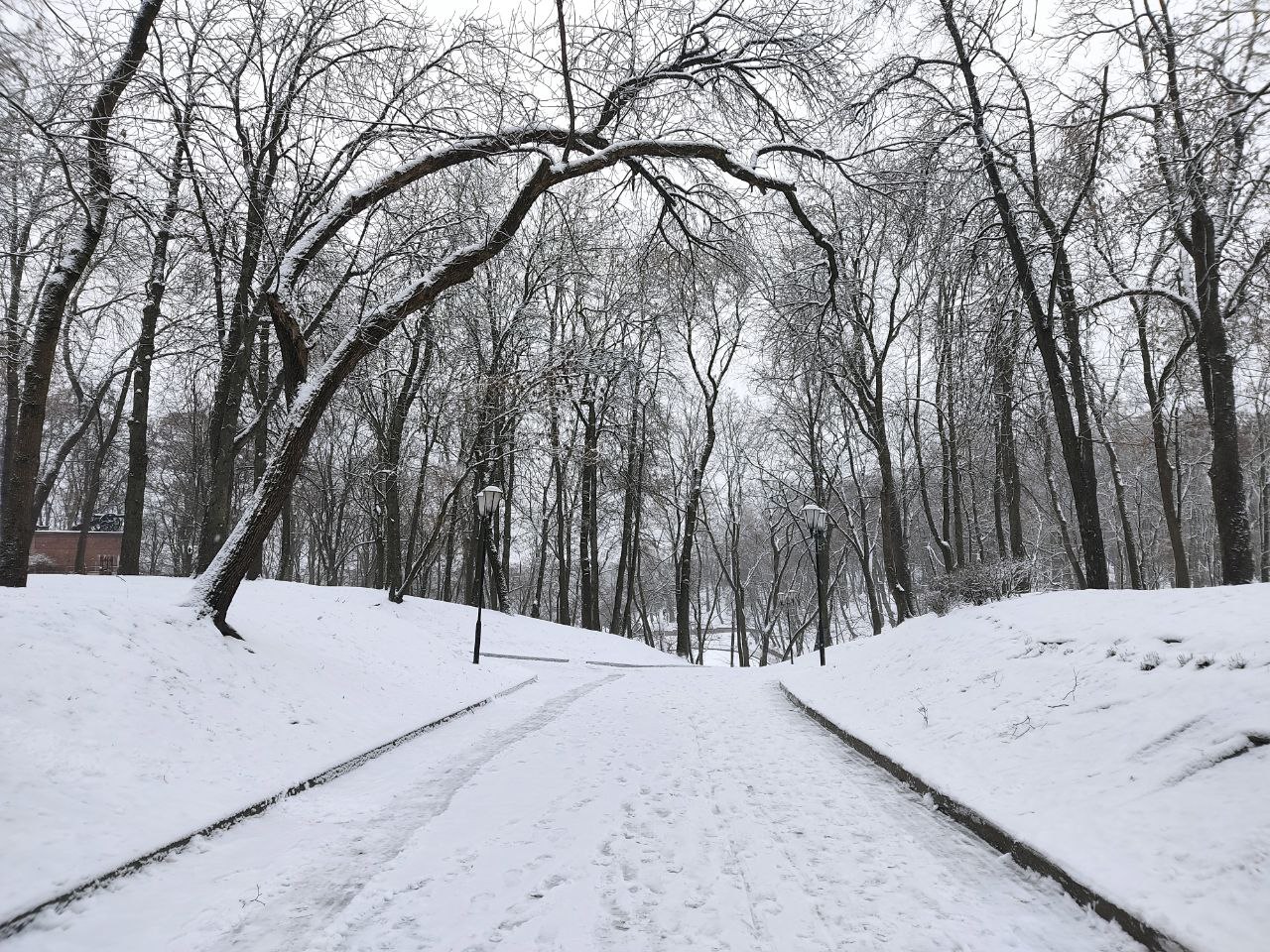 Thanks to the scenery and the snow, the city ended up in a fabulous location. Every season changes the city, but winter is a time of wonderful changes and reliable for a better future.
Photo information:
Author: @danny.green
Camera: Xiaomi Redmi note 9 pro
Location: Gomel, Belarus
Thanks to everyone who reads and supports. Best regards from @danny.green.
---
---