Pleasant, Sweet and Refreshing Watermelon Market.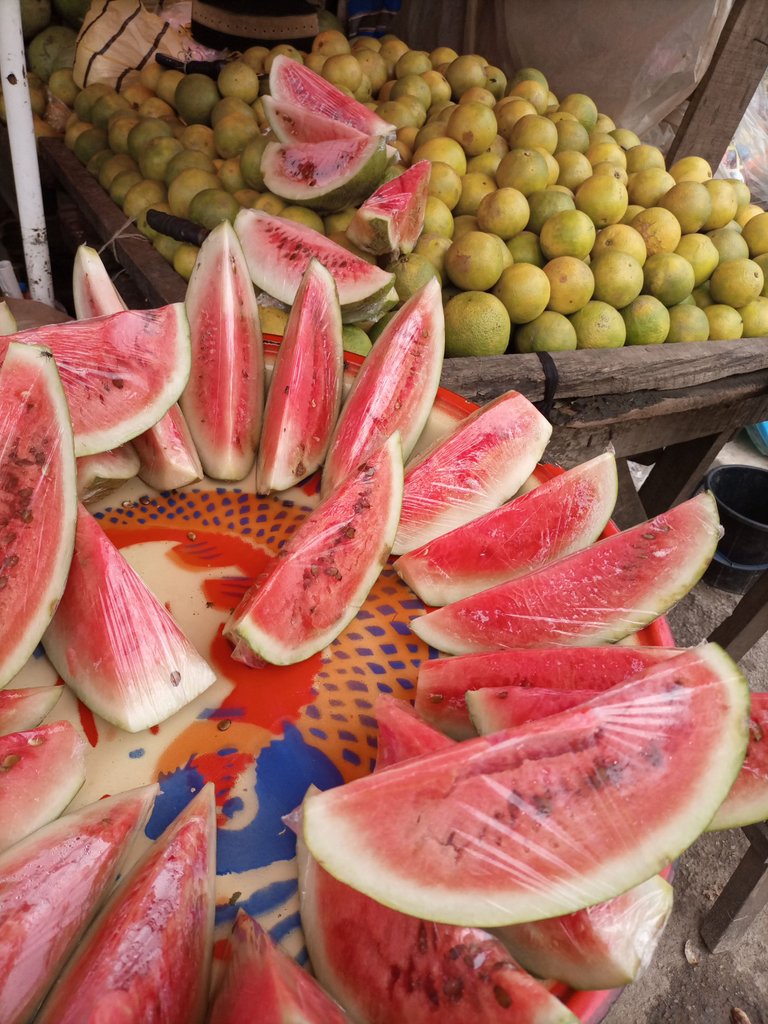 It was a beautiful day, the brightness of the light flickered through the layer that is covering the atmosphere to reach the surface in part of the earth where I was, and the sun finding its way from the horizon. What came to my mind was to find a pleasant, sweet and refreshing low-calorie summer snack fruit to enjoy and that was Watermelon, because it provides hydration and essential nutrients, as well as minerals and vitamins.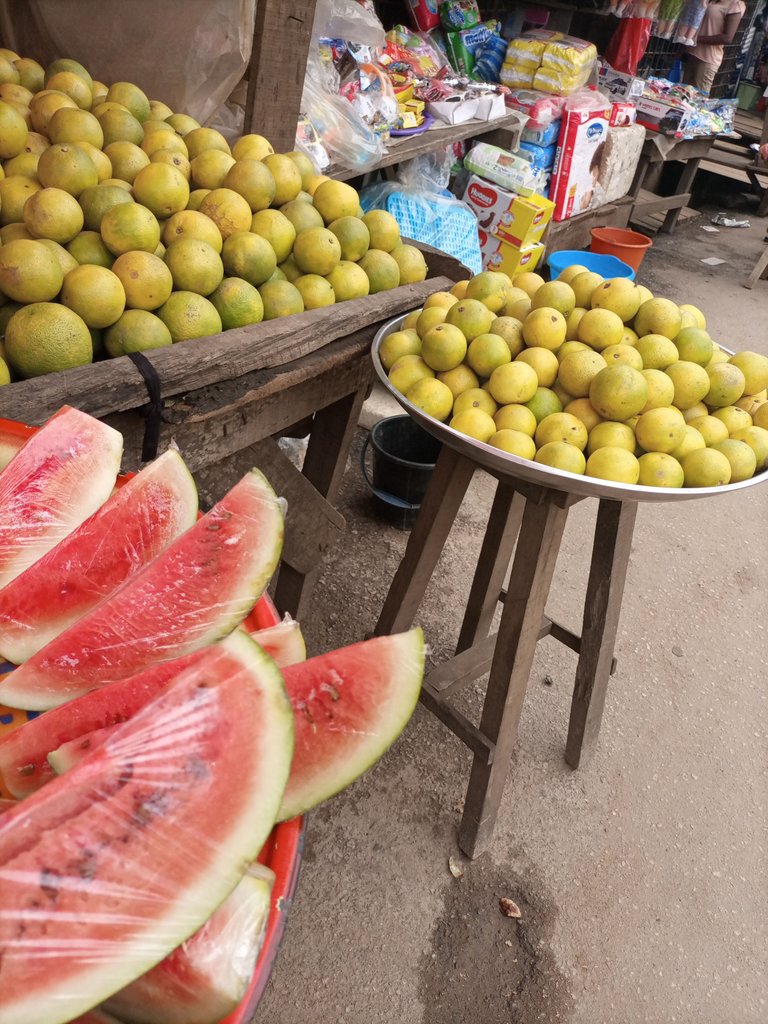 I made my way to a popular local market in Ore, to fulfil the #MarketFriday by @dswigle. Ondo Nigeria, where goods and services can be obtained to purchase a $3 worth.
Why I choose Watermelon was because of its benefits.
Watermelon and Orange helps the body to stay hydrated in the summer because it contains around 90% of water.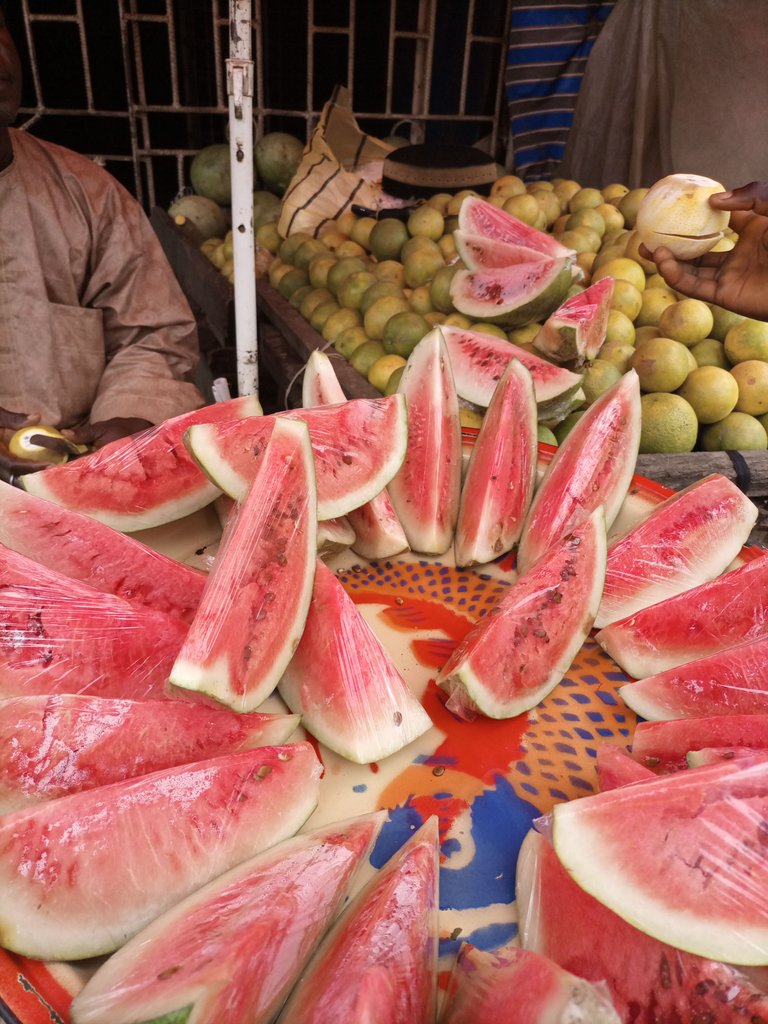 One of the benefits of watermelon is that it helps protect against heart disease.
One secret of buying a good watermelon is to look for one that is firm and heavy, not having soft spots or bruises. Make sure to tap the outside layer to know the texture of the fruit inside it.
There are several ways by which watermelon can be served.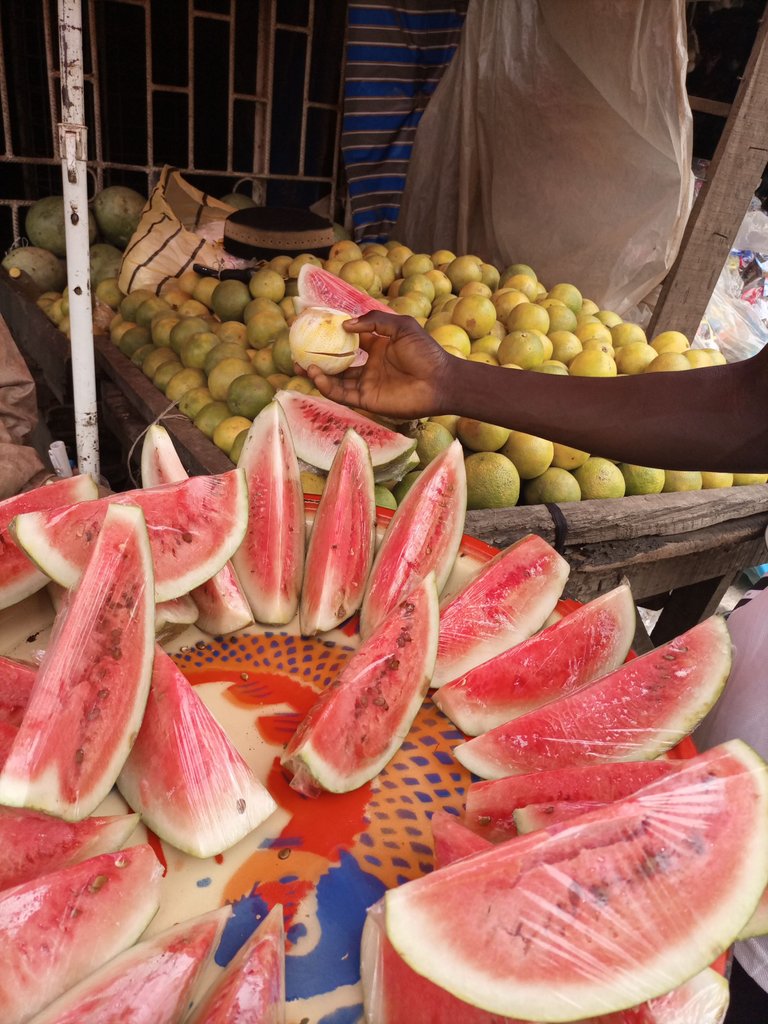 As a juice: After exercise or a day in the sun, one can decide to dice watermelon and few ice cubes with a blender as a code and refreshing drink.
As a smoothie: One can choose to combine watermelon with orange juice or rather make a watermelon smoothie.
As a Salad: Mint, mozzarella, and spinach leaves can be added with watermelon for a tasty and healthy salad.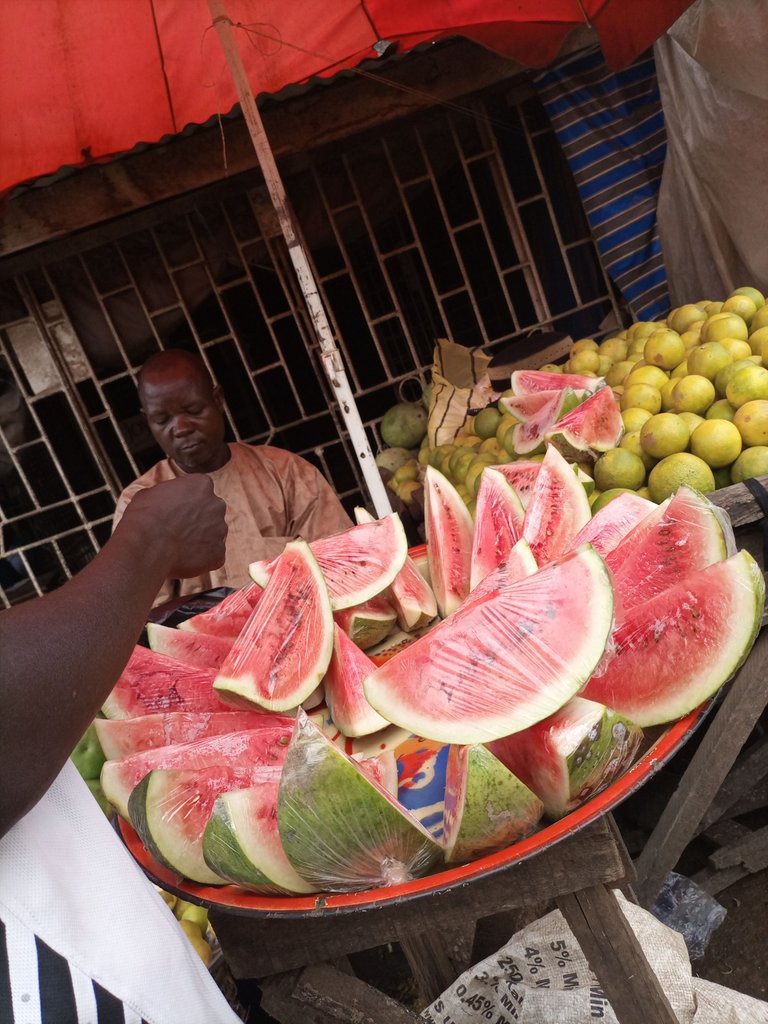 There are some risks associated with watermelon.
People who suffer from diabetes should minimize watermelon in their daily meals. Secondly, they can choose to consume it as a whole than as a juice.

Seek medical attention if you experience hives swelling, or difficulty breathing after eating watermelon. Because this is a sign that you are allergic to it.
---
---