Vegetables Are Very Essential To Human Health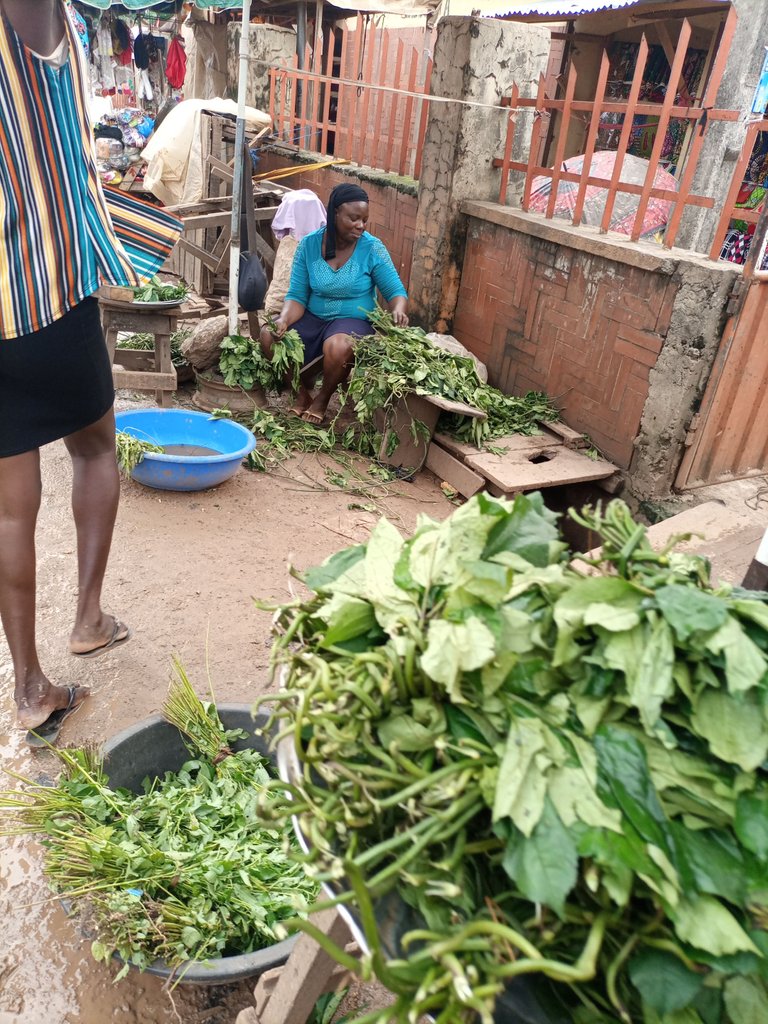 Vegetables are very essential to human health due to their rich vitamins, dietary fiber contents, and minerals.
Sufficient consumption of vegetables can promote protection from chronic diseases such as obesity, cancer, diabetes, etc. vitamins gotten from vegetables includes Vitamin A, Vitamin C, and Vitamin E.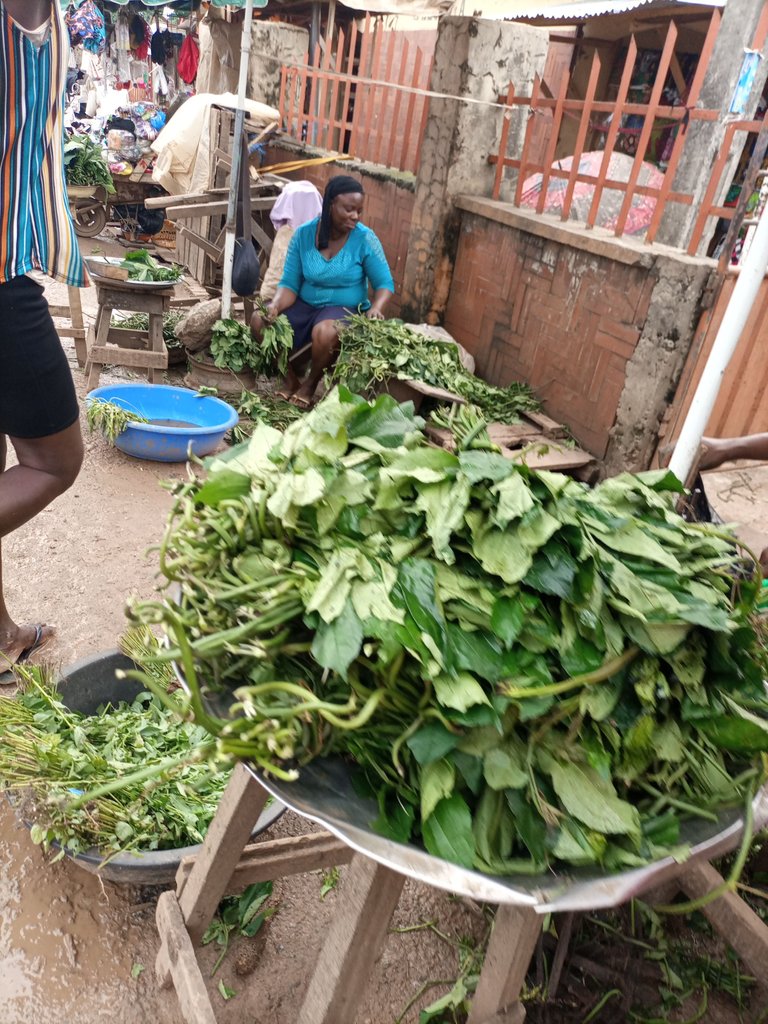 It was a rainy day today, I made my way to a popular market called Sabo Market in Ore, Ondo State, Nigeria. Here you can get virtually all the goods and services you desire at a very low cost.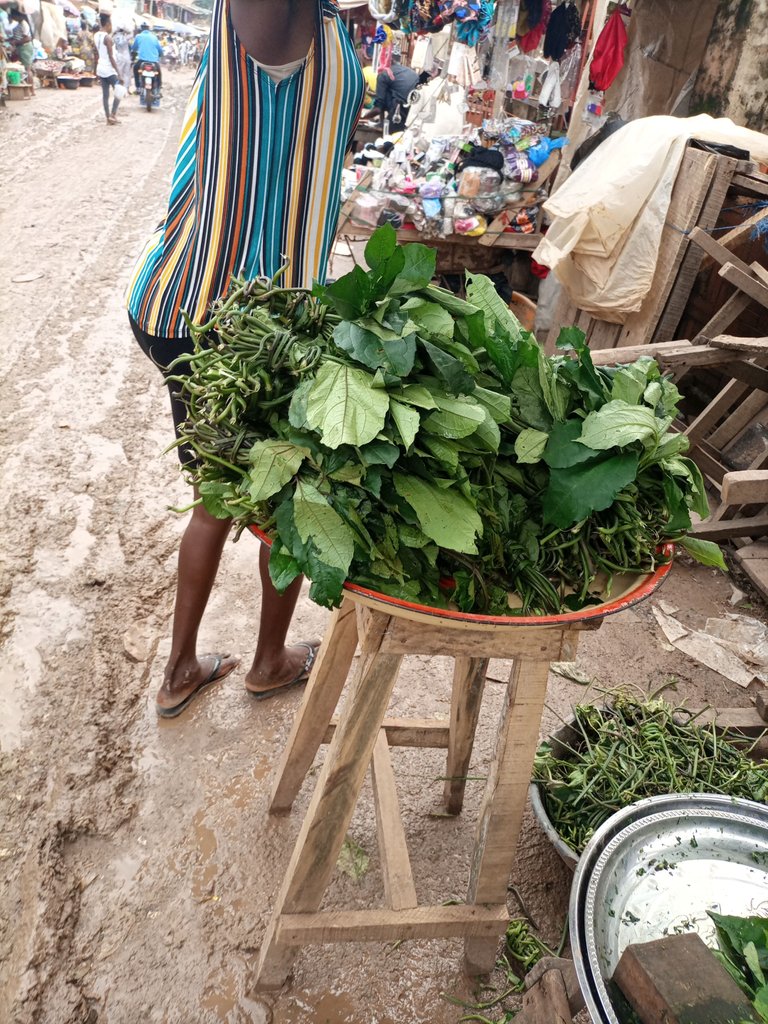 Well, what brought me to the market today was to buy Pumpkin leaves. Pumpkin is a general vegetable known and used by almost everyone, it is the source of vitamins A and K as well as calcium. This vegetable can be used in spicy dishes, it can be cooked on its own or added to other dishes.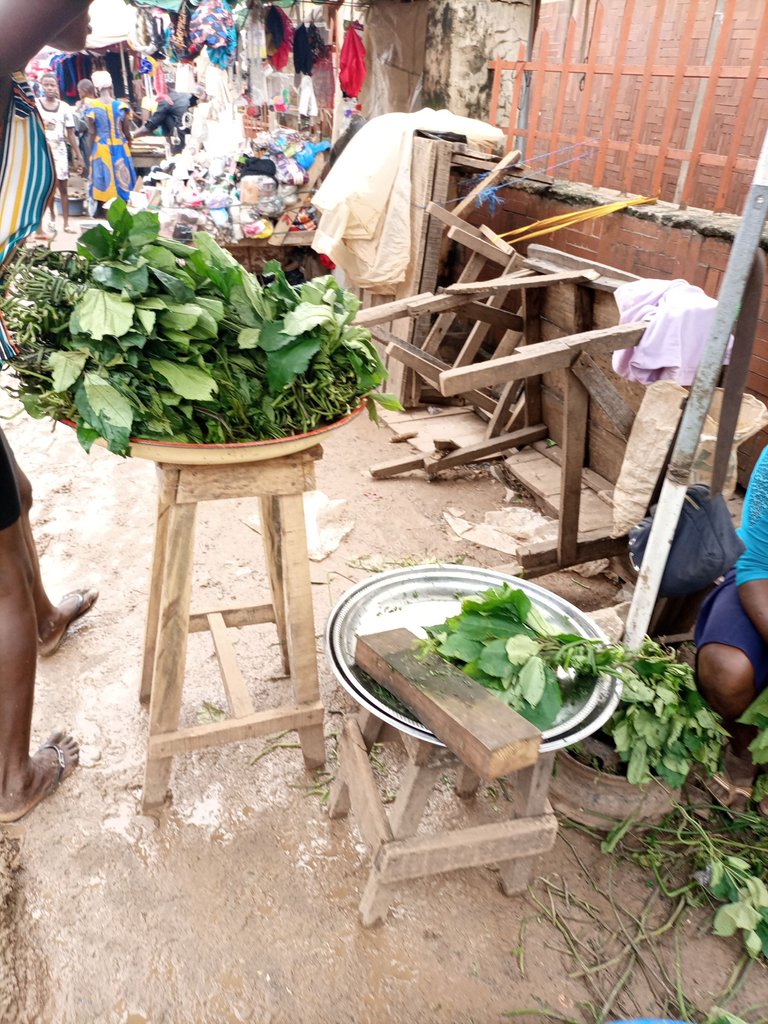 A hand full of this sliced vegetable is very cheap and affordable.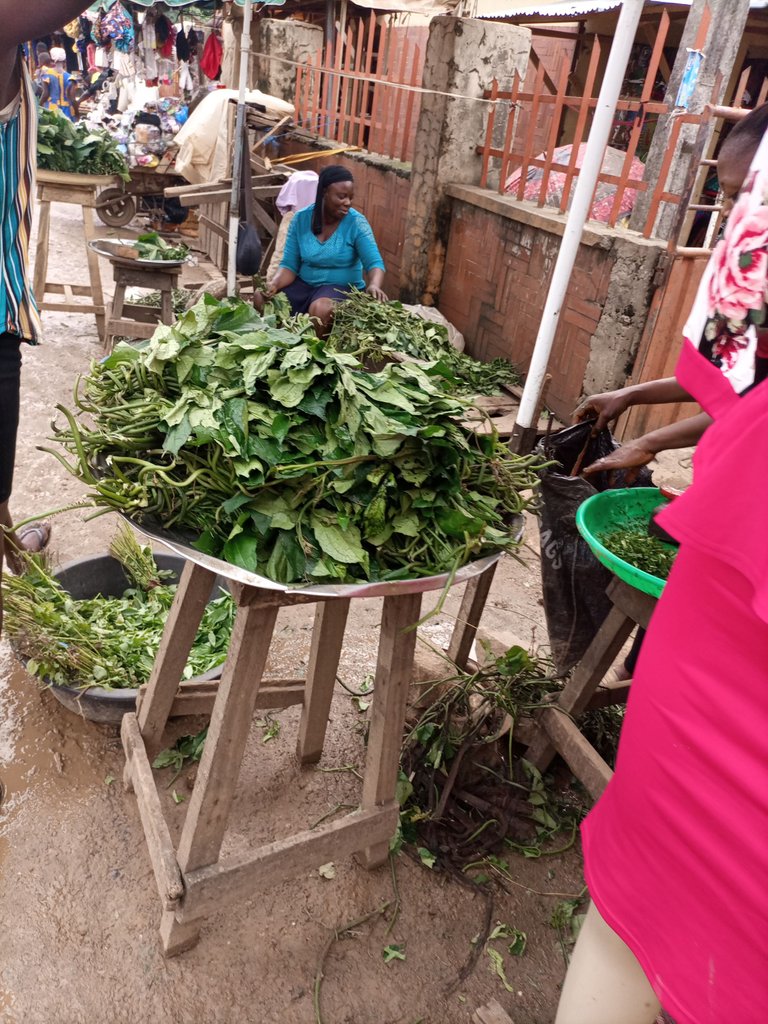 Regular eating of vegetables is important to one's health since they provide essential vitamins and minerals to the body.
It was recently observed that people who eat up to three (3) portions of vegetables per day have a lower risk of diseases ranging from heart disease and cancer. 🌿🌿🌿
---
---