Axie Infinity set the pace as it sells virtual Plot of land for $2.5M
This virtual world got me feeling like Free Guy,
I just want to level up and become a person of high value or a high net worth individual in this world or should I say realm.
Because when I think about it, I don't have land worth $2.5M neither can I afford to buy one in the real world or in a virtual world?
$3.2 million was paid for a virtual property in Decentraland on Monday. According to Tokens.com, a Metaverse Group subsidiary purchased 116 land units.
The Metaverse Group is a publicly-traded company that invests in crypto assets that generate revenue, such as Decentralized Finance, Non-Fungible Tokens, and Metaverse Real Estate. This is Decentraland's largest metaverse land purchase to date.
This company made the largest public metaverse land acquisition to date.
According to the company -
"These additional purchases will add to their existing metaverse real estate holdings because of this historic digital real estate purchase.
Where is Axie Infinity in all of this?
On Thursday the 25th of November 2021, a multi-million dollar virtual plot of land (property) has recently been sold. The most recent Genesis property sold in ethereum for an incredible USD 2.3 million (ETH). This Genesis land is the highest plot sold in Axieverse if I do say so.
As they say, congratulations to the buyer and the seller.
According to Yahoo Finance, the equivalent price in fiat currency is $2.43 million, which is "more than most properties in New York and San Francisco."
Meanwhile, Axie Infinity's transaction volume surpassed USD 2.5 billion in the third quarter of 2021 fiscal year.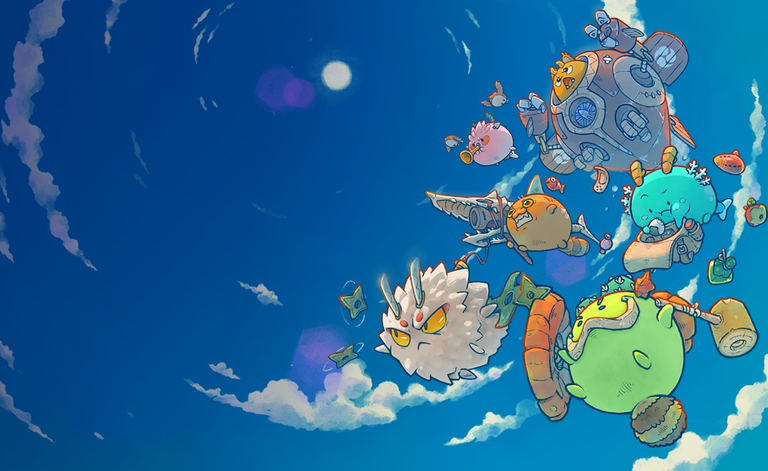 In the game, Genesis plots are exceedingly rare, with only 220 known to exist at the time of writing. The value of these plots has risen in tandem with the game's growing popularity.
The prices of the other rare Genesis plot is set to soar. Early buyers are heading beyond the moon. It gets better from here. People are becoming more conscious and eager to hop on the next big thing in the play-earn cryptoverse.
The entire virtual space, metaverse etc arising is experiencing an increasing number of players. At the moment Axie Infinity is leading the pace for play2earn amongst its other competitor.
Web 3.0 is here to stay. The future is now, not later.
Soon we would be living and working in virtual realities either in a metaverse, Axie verse or something new that would change the cause of earning, working and having fun.
GO AXIE!
---
---