Metaverse - the next frontier of the internet - Axie leads the exodus
Many people have been obsessed with the term "metaverse" since it was first coined in Neal Stephenson's science fiction novel Snow Crash in 1992. Firms are now building the Metaverse for real, decades after the science fiction version was released.
Shocking or not shocking ... The Metaverse is here.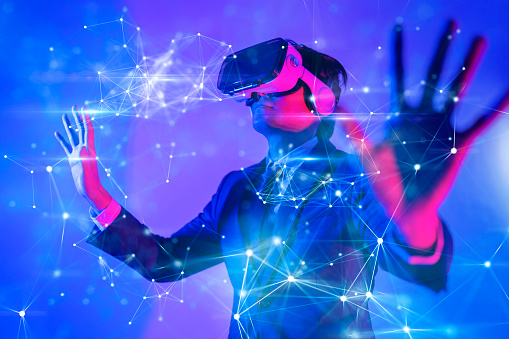 By far exceeding bitcoin's growth this year, metaverse-related cryptocurrencies' value has increased 37,000% according to Macro Hive.
The data came from Axie Infinity and other metaverse projects like Decentraland, Sandbox, Enjin Coin, and GALA, all of which gained 20% in the last seven days. Decentraland has gained 20% in the last seven days alone. Impressive!!!
The coins are part of the metaverse, a next phase of the internet where users can create their own virtual worlds. Small metaverse manifestations have begun to form on the planet's surface. For example, We already know the Axie Infinity metaverse allows users to earn through gaming. This is already mainstream news.
Unbelievable but it is true.
So where do metaverse cryptocurrency rank in performance
Bitcoin, smart contract platforms, the metaverse, and decentralized finance are the four types of cryptocurrencies that can be divided. If we were to categorise cryptocurrencies, we could put them in these 4 groups.
Metaverse cryptocurrencies outperformed all other cryptocurrencies in terms of performance, followed by smart contract-related coins such as ethereum, solana, and others, which saw a 2,355% increase in value in 2021.
DeFi, which offers blockchain-based services such as Uniswap and PancakeSwap, climbed to third place in 2021, representing a 584 per cent gain over the previous year.
Bitcoin, the digital equivalent of gold, is up 97% this year, which is a tiny increase when compared to the rest of the market as a whole.
Source | Macro Hive
After a Bank of America strategist expressed optimism about the metaverse since Axie Infinity witnessed a spike in value. Interest in Axie tokens is continuously increasing, which is driving up the token's value.
Bank of Ameria analysts have a bullish outlook on the metaverse token. According to a Bank of America strategist, blockchain technology has a significant opportunity. Haim Israel believes that cryptocurrencies will become widespread as a result of the acceptance of the metaverse. The general director of the international thematic research team - Isreal said
I definitely believe this is a massive, massive opportunity...You need the right platforms...that is definitely going to be a big opportunity for this entire ecosystem.
That being said Adidas and Balenciaga are looking to the metaverse. Already Balenciaga has created a new department to promote its metaverse efforts. More updates to come as the future is already catching up to us. Information is very key in this age and time.
Meanwhile, Adidas announced a four-way collaboration that will bring fashion to the metaverse. Adidas has partnered with Bored Ape Yacht Club, Punks Comic, and crypto investor Gmoney, who have all posted images of their NFT characters dressed in the brand's attire.
...
What else do you think will come into play in the Metaverse?
VR?
---
---