"OU- A TIME" Dibujando a Judy hopps y Nick wilde
MIS PERSONAJES FAVORITOS.
Zootopia
Hola a todos los que participan en esta plataforma, especialmente a la comunidad "ÉRASE UNA VEZ" reciban un saludo lleno de entusiamo. Dios les bendiga grandemente. Estoy inmensamente feliz de participar en este maravilloso concurso, donde muchos niños talentosos podremos mostrar nuestro talento al dibujar ese personaje favorito. está oportunidad es muy provechosa, Y no se puede dejar pasar.
Hello to everyone who participates in this platform, especially to the "ONCE UPON A TIME" community, receive a greeting full of enthusiasm. God bless you greatly. I am immensely happy to participate in this wonderful contest, where many talented children will be able to show their talent by drawing that favorite character. This opportunity is very profitable, and it cannot be missed.
Yo escogí dibujar unos personajes, los cuales son mis favoritos. Ellos son los protagonistas de una hermosa historia llena de diversión y mucha comiscidad se trata de "ZOOTOPIA"
I chose to draw some characters, which are my favorites. They are the protagonists of a beautiful story full of fun and lots of comics, it's about "ZOOTOPIA"
Judy hopps y Nick wilde, ellos son mi creación de este concurso, Judy la coneja policía europea y Nick el estafador. Me cautivaron cuando se unieron para salvar a la nutria pérdida.
Judy hopps and Nick wilde, they are my creation of this contest, Judy the European police rabbit and Nick the hustler. They wowed me when they teamed up to save the lost otter.
A continuación mi dibujo:
Here is my drawing: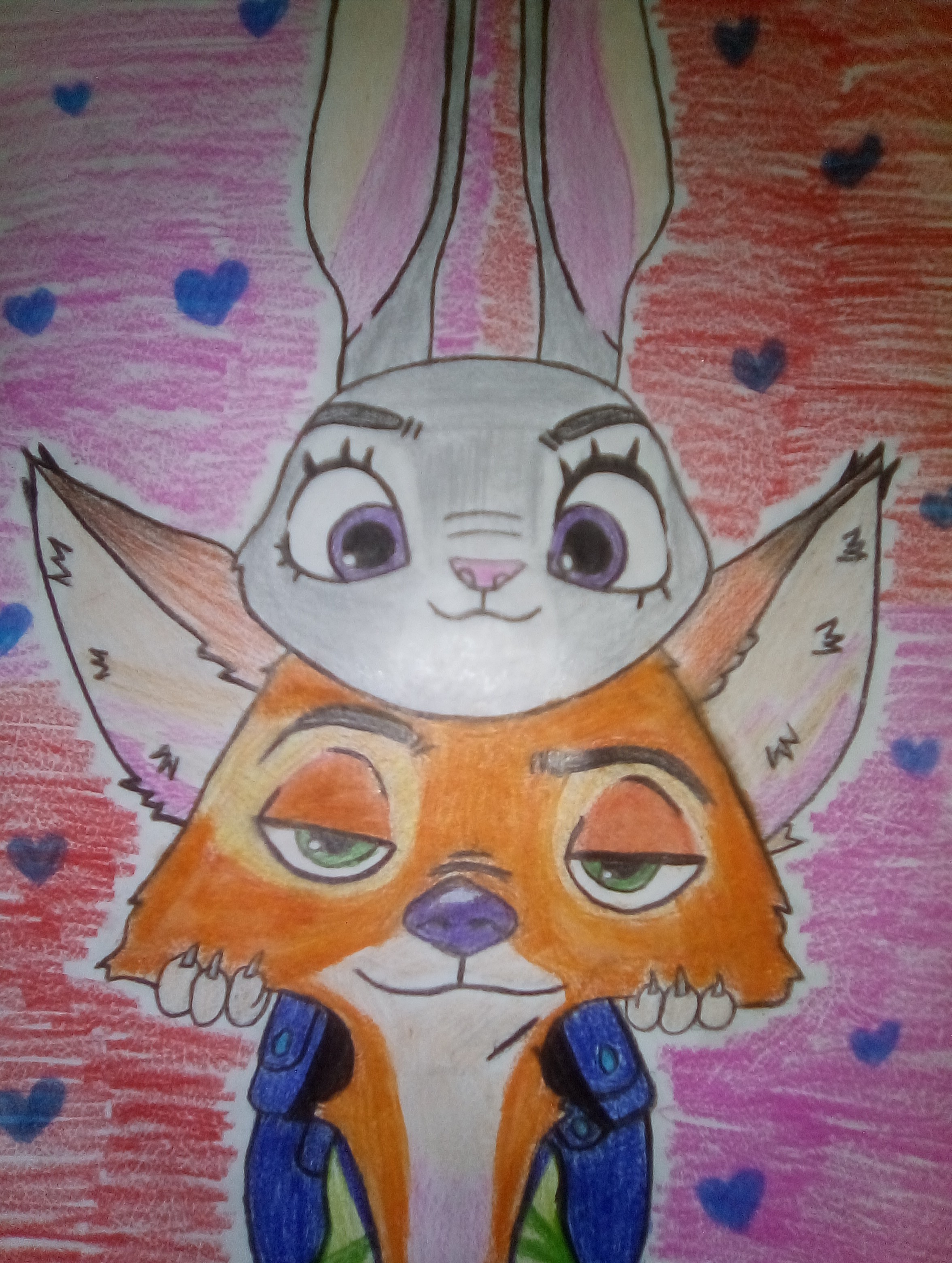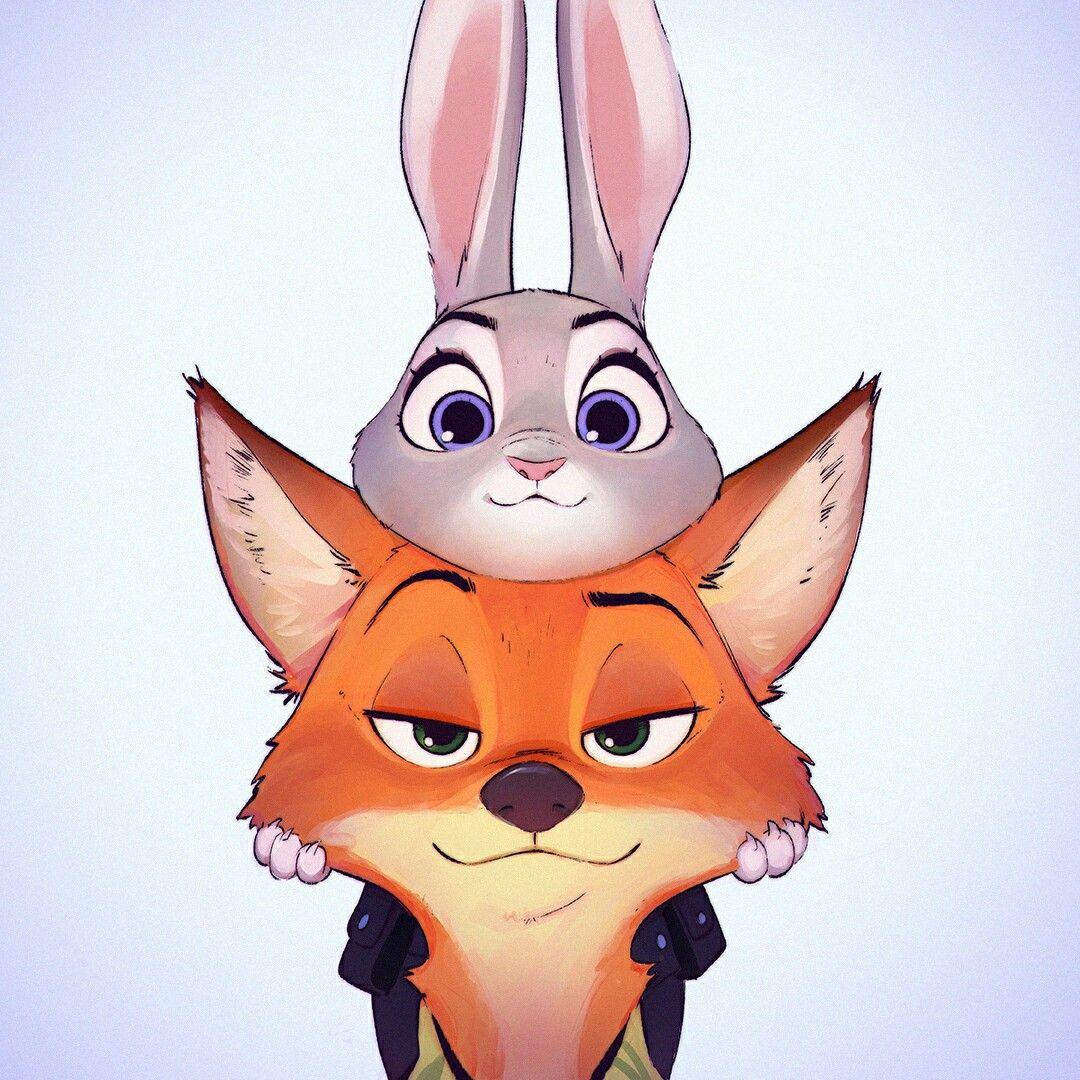 Imagen deGoogle
PARA LA REALIZACIÓN DE MI DIBUJO USÉ:
-Hoja de block tipo carta.
-Lápiz grafito (Pointer)
-Colores (Kores)
-Borra.
-Sacapuntas.
FOR THE REALIZATION OF MY DRAWING I USED:
-Letter type block sheet.
-Graphite pencil (Pointer)
-Colors (Kores)
-Delete.
-Pencil sharpener.
ESTE ES EL PASO A PASO / THIS IS THE STEP BY STEP
Paso #1
El inicio estuvo en dibujar con lápiz de grafito las orejas de Judy.
Step 1
The beginning was drawing Judy's ears with graphite pencil.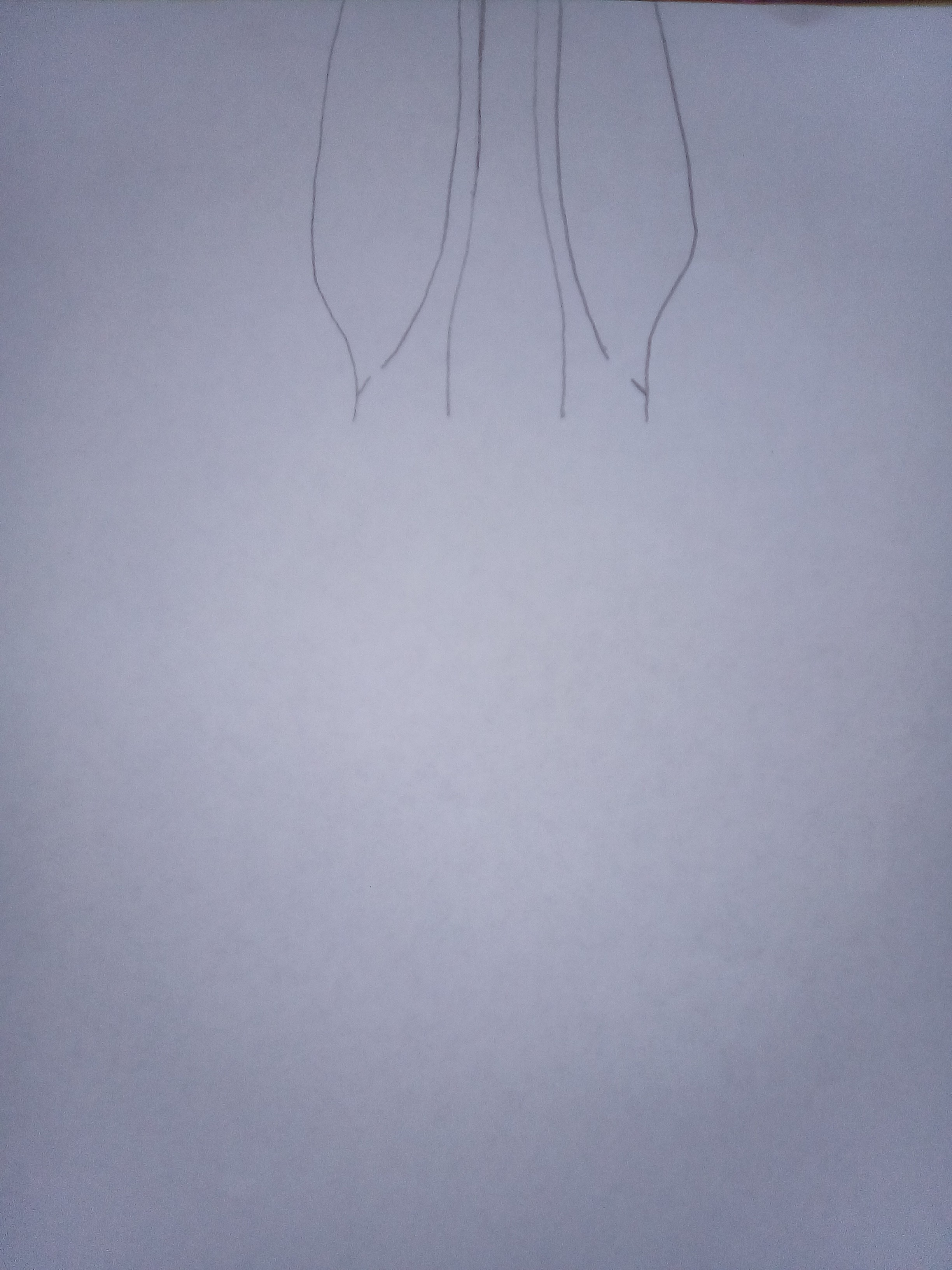 Paso #2
Continué delineando las líneas de la cara de Judy y nick, las patas con garras de Judy que están sobre la cara de nick, los pantalones de Judy y los porta objetos en los pantalones.
Step 2
I continued to outline the lines of Judy and nick's face, Judy's clawed feet that are on nick's face, Judy's pants, and the pockets on the pants.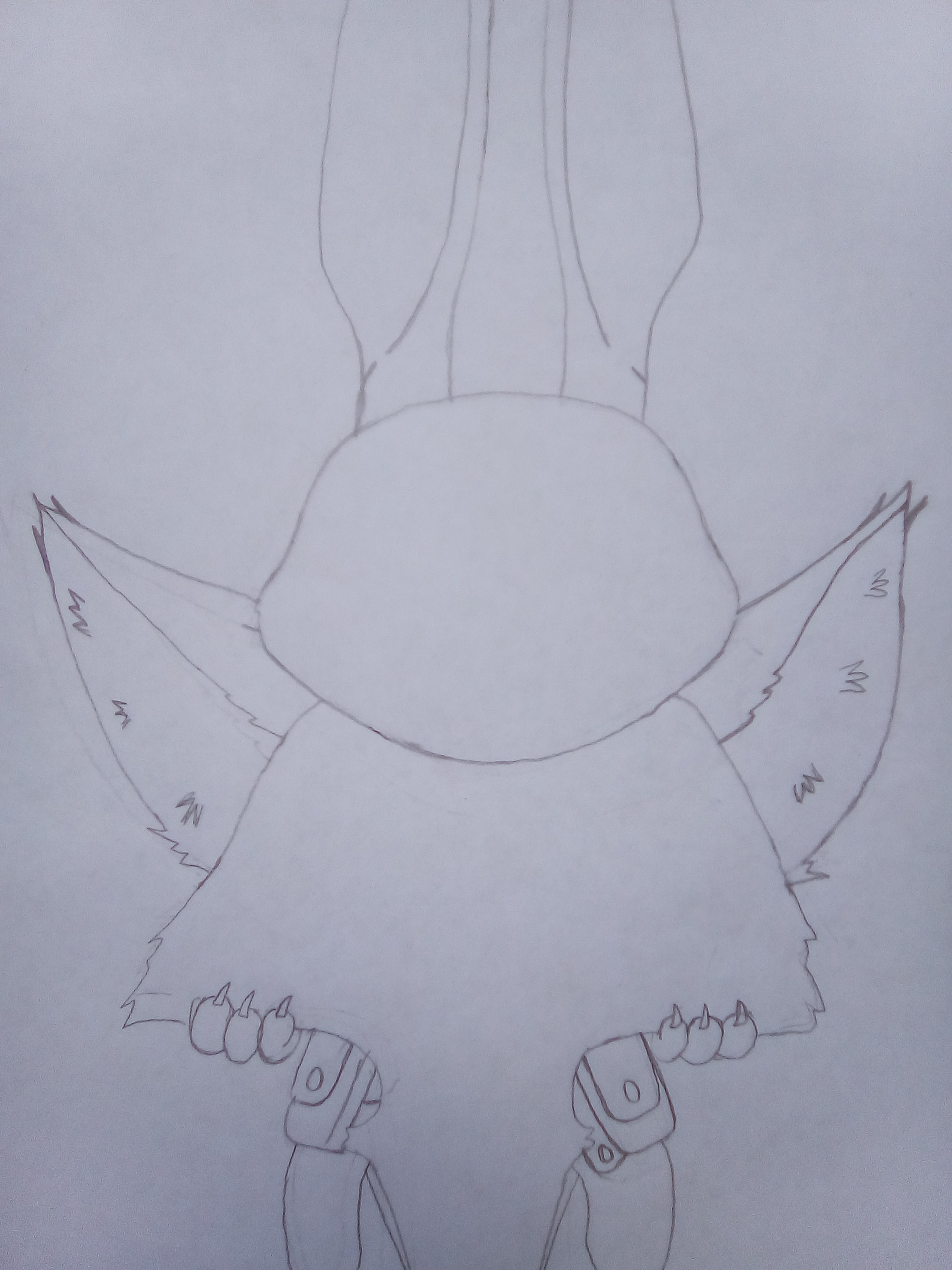 Paso #3
Proseguí con las cejas, ojos y nariz de Judy la coneja.
Step 3
I continued with the eyebrows, eyes and nose of Judy the rabbit.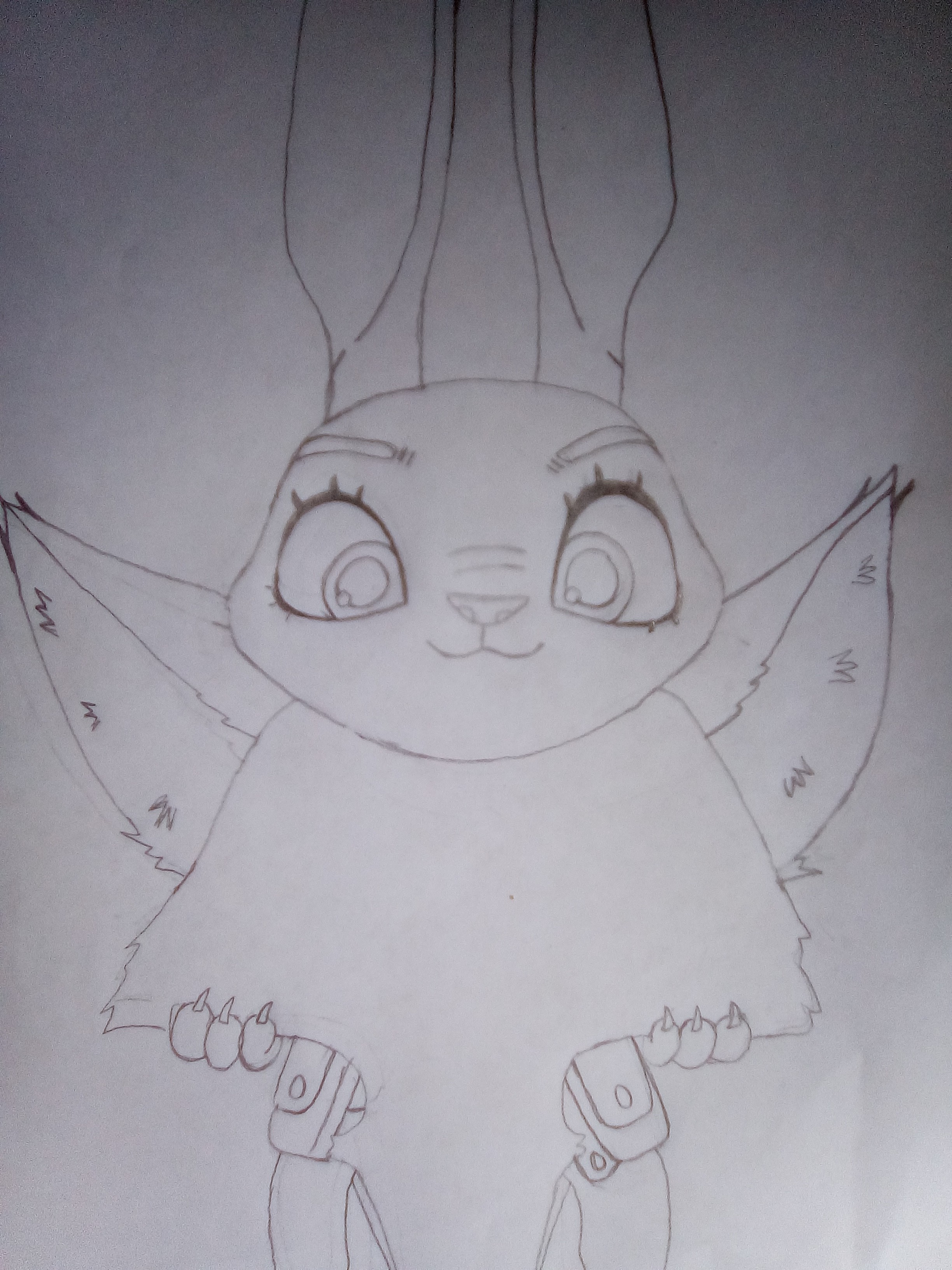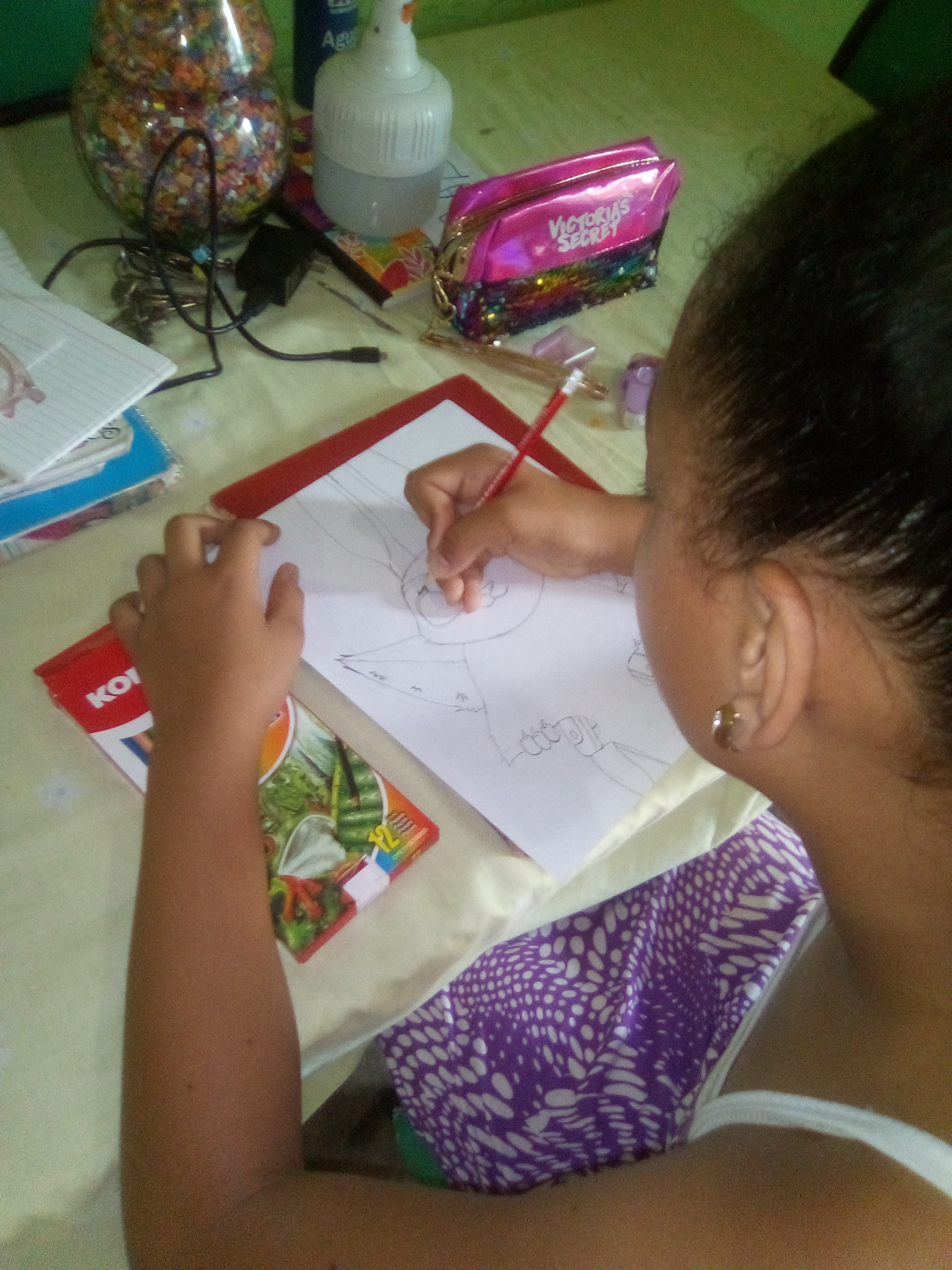 Paso #4
Culminé mi dibujo a lápiz grafito, marcando las cejas levantadas de nick, sus ojos diciendo affs tu otra vez Judy (jajajaja) también su nariz y boca.
Step 4
I finished my graphite pencil drawing, marking nick's raised eyebrows, his eyes saying affs you again Judy (hahahaha) also his nose and mouth.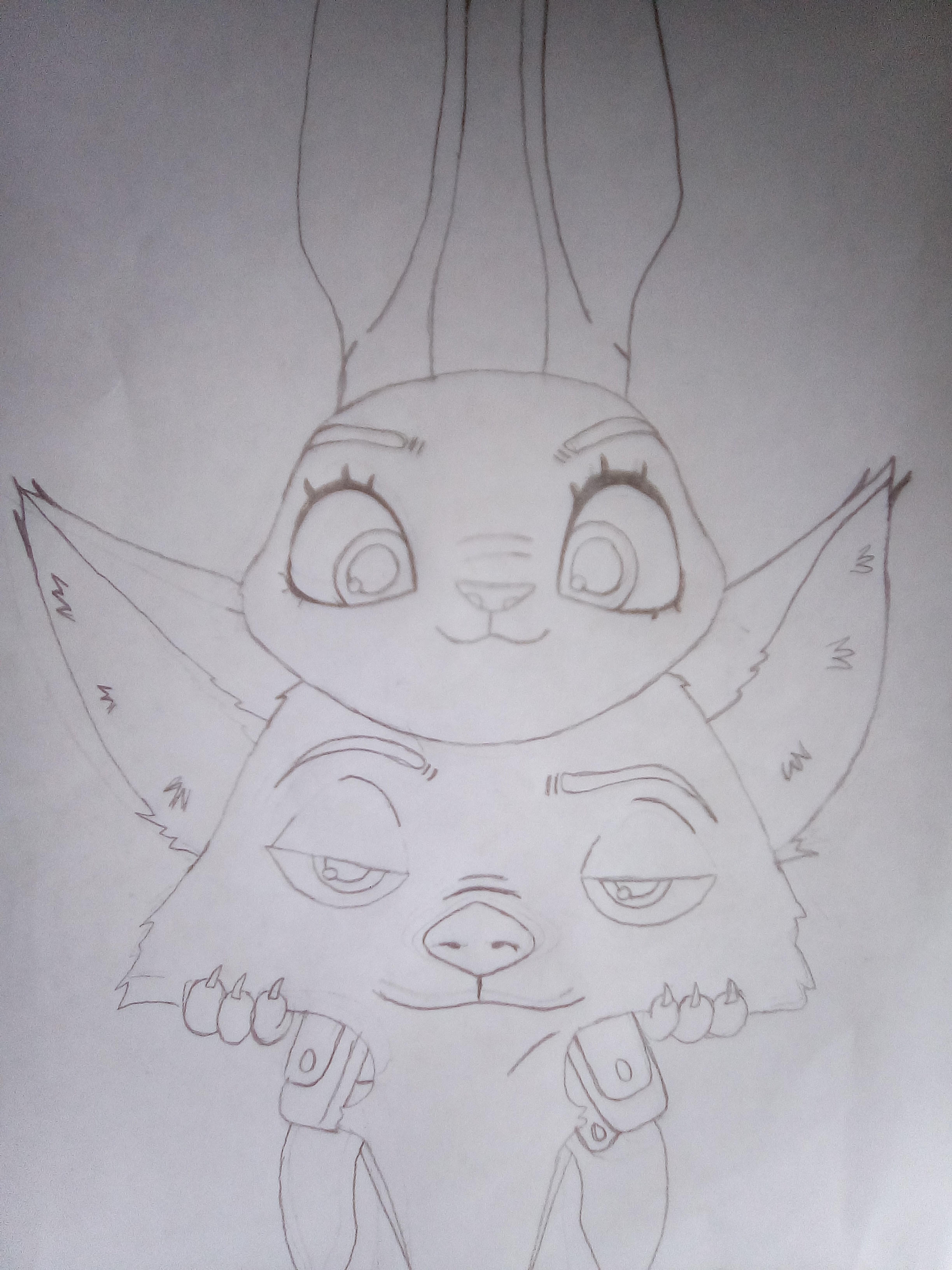 AHORA EL COLOREADO / NOW COLORING
Paso #1
Delineé las orillas con color negro, Coloreé las orejas de Judy, usando color gris y algo de amarillo y de rosado claro en el fondo.
Step 1
I outlined the edges with black color, I colored Judy's ears, using gray color and some yellow and light pink in the background.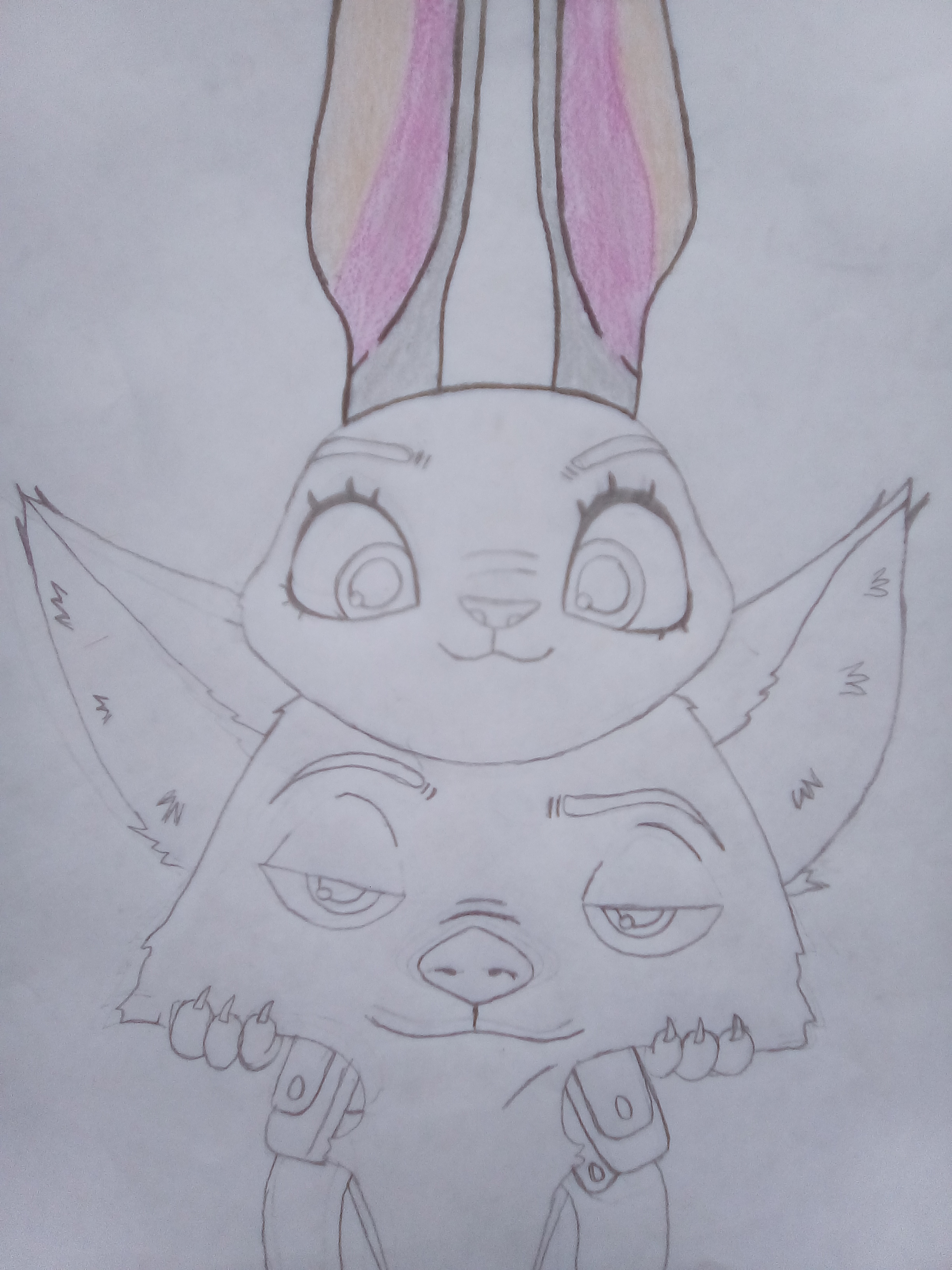 Paso #2
Seguí dándole color a la cara de la coneja con color gris, cejas de color negro y aplique color morado en los ojos y rosado en su nariz.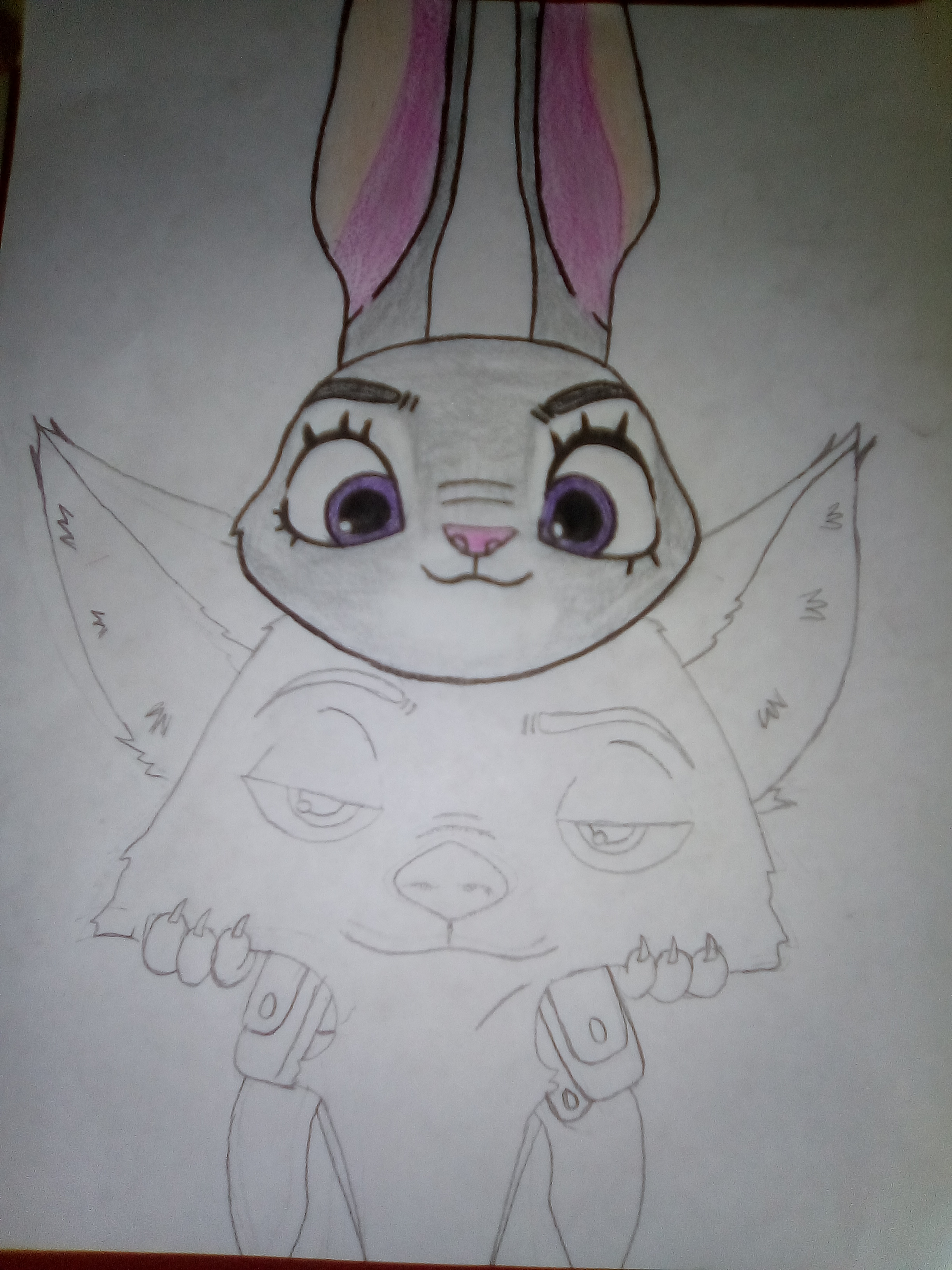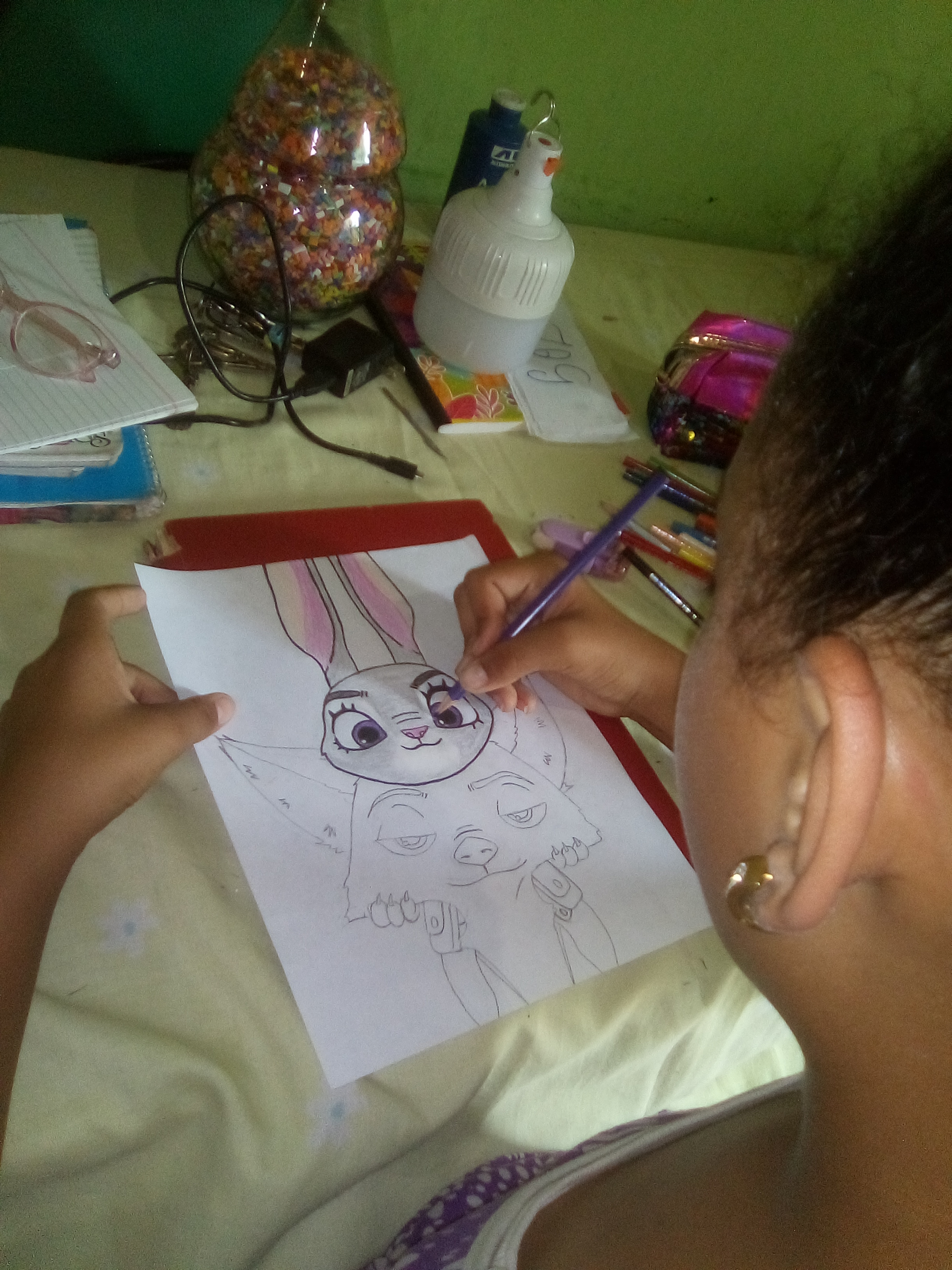 Paso #3
Continué dando color a las orejas de Nick con anaranjado, amarillo y rosado, ojos con color verde y nariz morada.
Step 3
I continued to color Nick's ears with orange, yellow, and pink, eyes with green, and a purple nose.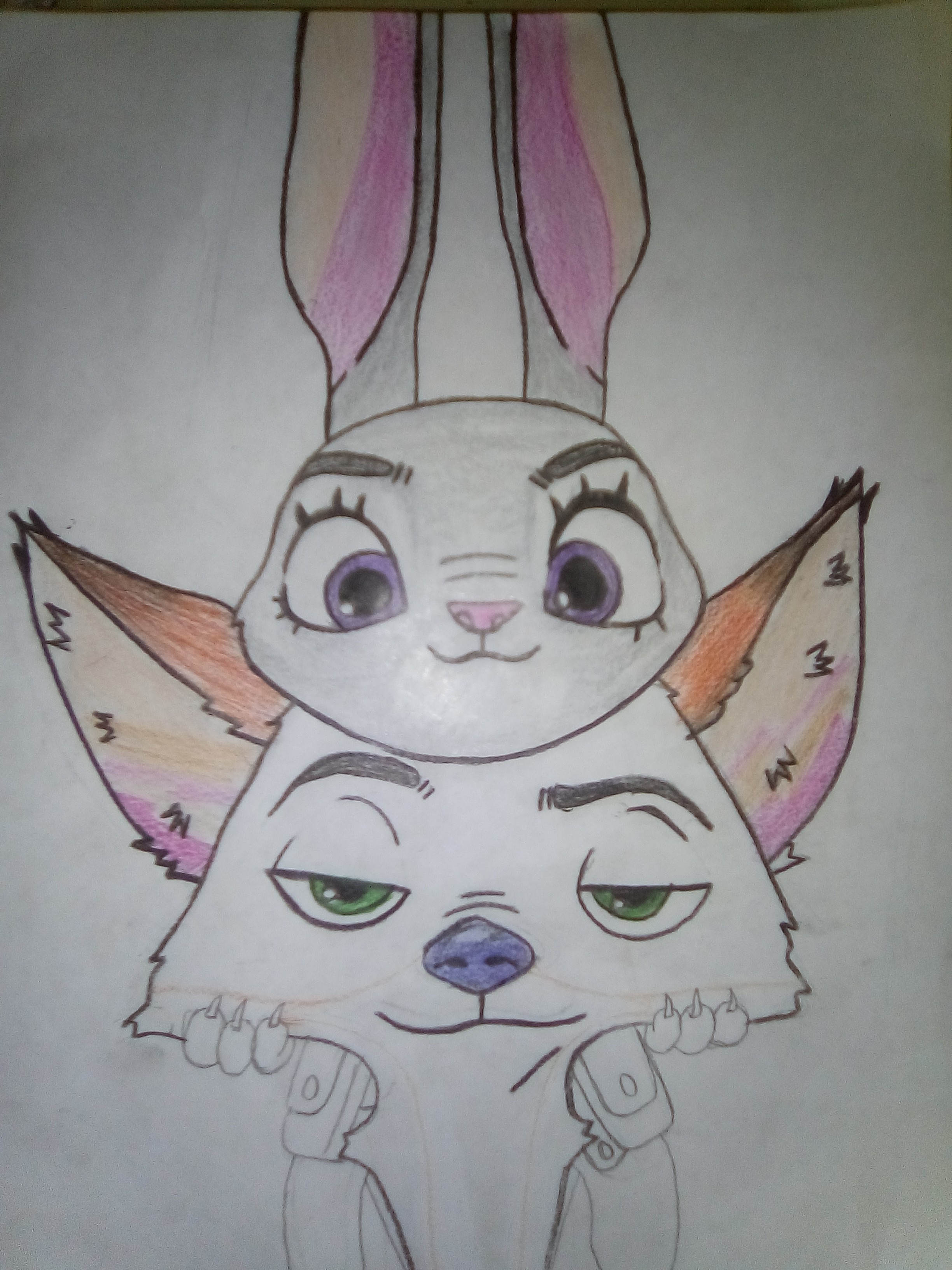 Paso #4
En este paso utilice negro para las cejas del zorro, anaranjado en su rostro y cuello en diversos tonos claros y oscuro, mostrando algunas sombras. También Coloreé parte de la camisa de el especifícamente el cuello con color verde.
Step 4
In this step use black for the fox's eyebrows, orange on his face and neck in various light and dark tones, showing some shadows. I also colored part of his shirt specifically the collar with green color.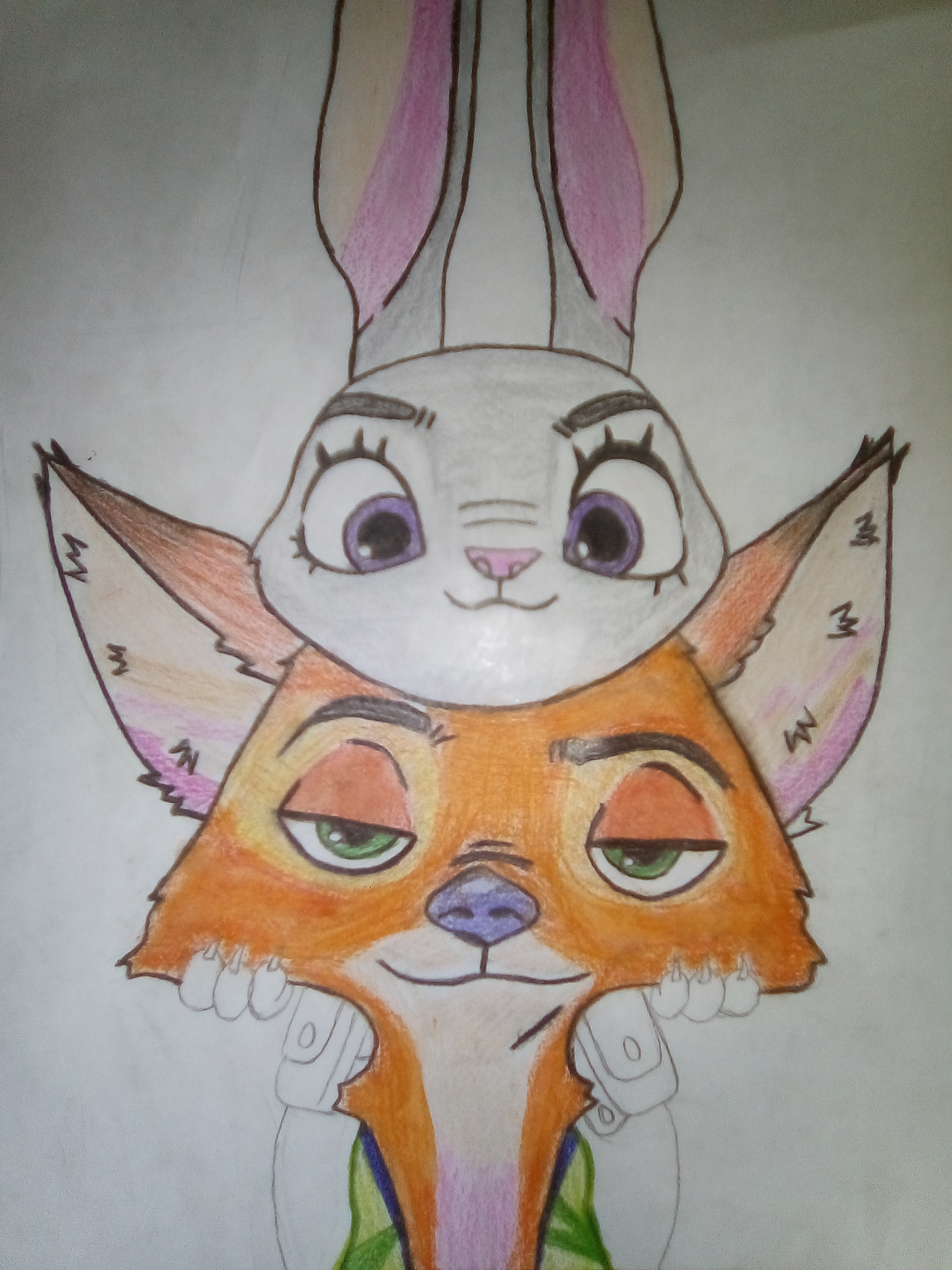 Paso #5
Culminé mi dibujo coloreando los pantalones de Judy, la policia Europea, con color azul marino ydando también color a los estuches en su pantalón (los porta objetos) usando azul con negro y también coloreando el fondo de la hoja de mi dibujo con rosado con rojo y corazones azules.
Step #5
I finished my drawing by coloring Judy's pants, the European police, with navy blue color and also coloring the cases in her pants (the object holders) using blue with black and also coloring the background of the sheet of my drawing with pink with red and blue hearts.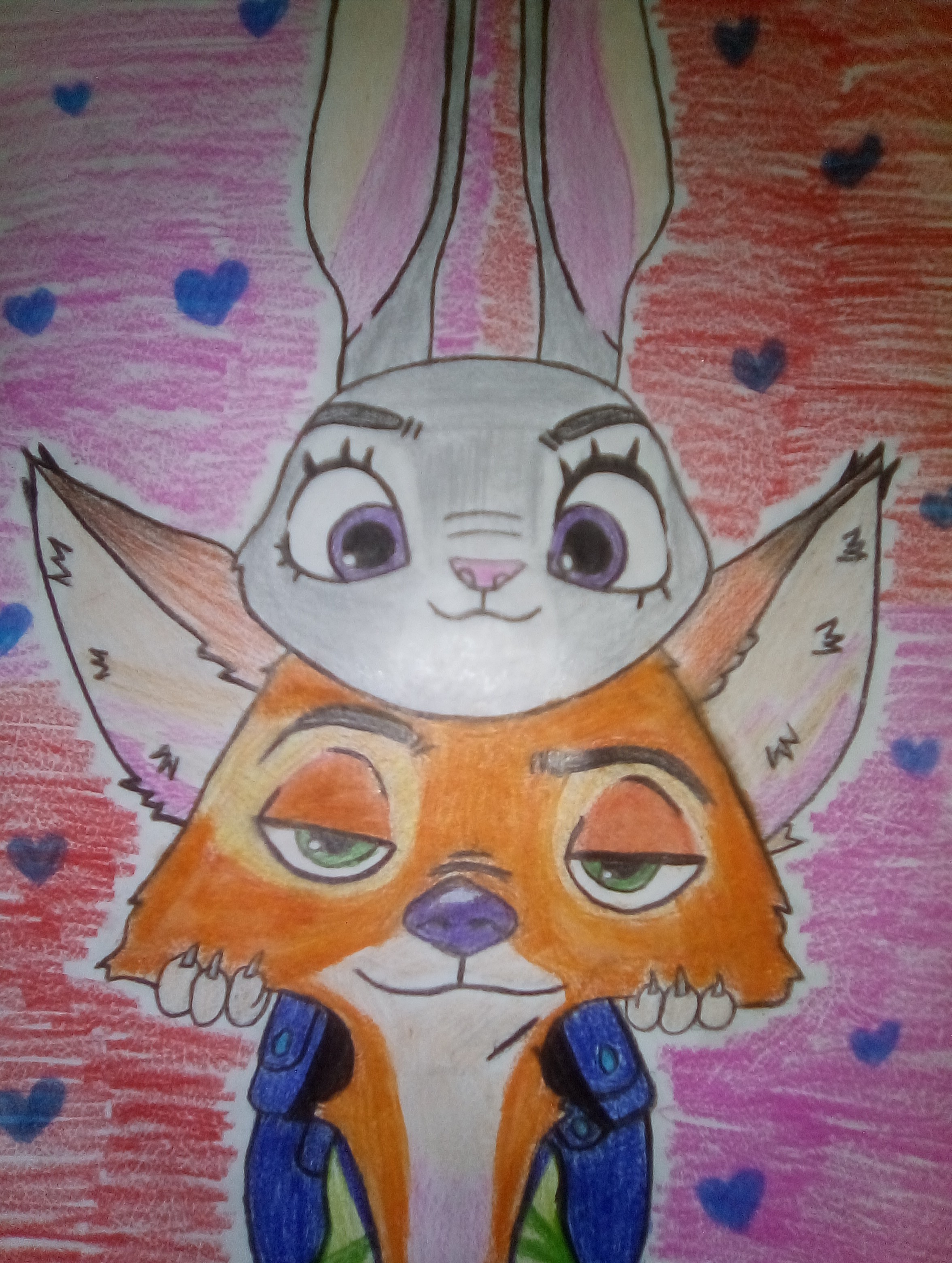 Bueno amigos de "Érase una vez" está ha sido la demostración de mi personaje favorito. Un dúo que me gusta mucho. Ellos juntos demostraron que si existe la amistad verdadera y el apoyo.
Well friends of "Once upon a time" this has been the demonstration of my favorite character. A duo that I really like. Together they showed that true friendship and support do exist.
Espero les guste mi trabajo hecho con amor y humildad.
Bendiciones ❤️
I hope you like my work done with love and humility.
Blessings ❤️
QUISIERA INVITAR A @luckydrums @ingridontheroad @evelin71
---
---