FROM ONE SKELETON TO ANOTHER
---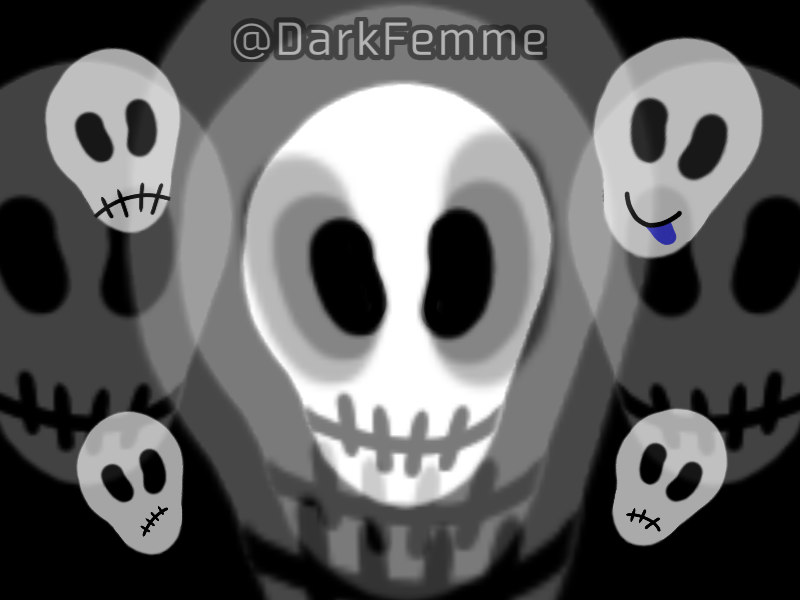 ---

They told me my bones that it was too late, They raised their complaints although they had no voice, Incredulous that my hope still exists, Annoyed because they will still think that they were more than bones.

He played life by believing that we were only a body, That macabre game of making fear of death a rule, Forgetting that death is not necessary to feel dead, Nor is life so simple as to be able to stop living it.



I became a complex being, So complex that I did not know how to let someone else live for me, I was the daring deaf to the insults And today I am the silent reason for the envy of others.

Today I decided to be that skeleton that does not see, Blind before the indecisions of the world, Happy ignorant of those enemies that want to stop me, Simply, I am no longer just bones to see.


---

Because being "...rough, blind, deaf and dumb..." like Shakira, is sometimes necessary to keep our minds healthy and each "bone" in its place.

---



Twitter: https://twitter.com/FemmeDark
Instagram: https://www.instagram.com/dark.femme.box
Discord: DarkFemme#3243
Telegram: @DarkFemme
Facebook: DarkFemme Box

Note:
All the dividers, the sign and cover image are my own, made with Ibispaint Z.
Original content that will be published on other networks with the same username.

---

---
---