SAILOR MERCURY LATINA // CONCURSO FUERZA HISPANA

---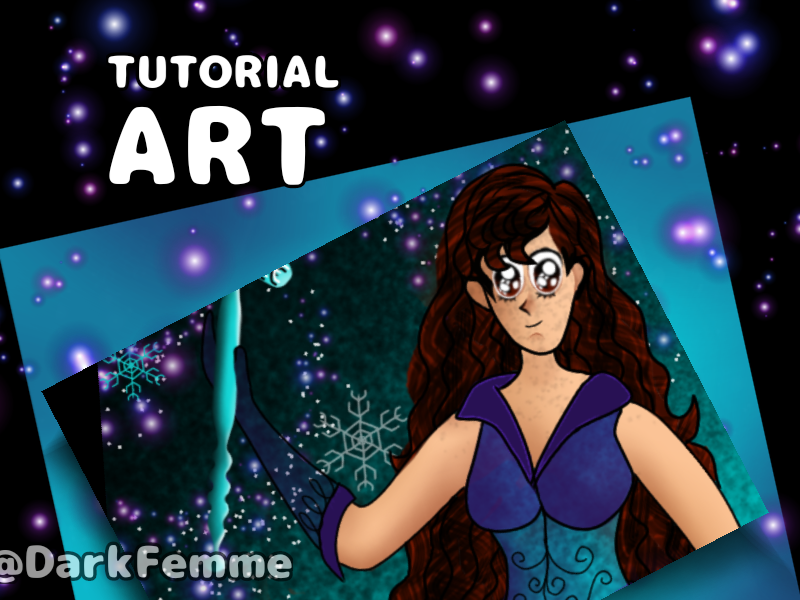 ---
Because sometimes reviewing in our memory we can find details so vivid that they amaze us, reminding us again that the illusion is also part of us. I did this drawing with the
Ibis Paint X
program and today I want to share the step-by-step video with you.


Porque a veces revisando en nuestra memoria podemos encontrar detalles tan vividos que nos asombran, volviéndonos a recordar que la ilusión también es parte de nosotros. Este dibujo lo realicé con el programa Ibis Paint X y hoy quiero compartir con ustedes el video del paso a paso.

---

LATIN SAILOR SCOUT // SAILOR SCOUT LATINA

I made this design for the contest of
@FUERZA
HISPANA where we were congratulated to make our own version of an explorer sailor with Latin features.
Este diseño lo hice por el concurso de
@FUERZA
HISPANA en donde nos felicitaban realizar nuestra propia versión de una sailor scout con rasgos latinos.
---
For see the rules / para ver las reglas
PRESS HERE /// PRESIONA AQUÍ
---

Today I bring you Sailor Mercury who changed her appearance a lot because she wanted to make him quite Latin, the biggest change was going from short hair to long hair.

She was <<"Ami Mizuno (水 野 亜 美 Mizuno Ami?, "Amy" in Spain and America) is " The Bookworm "at Usagi's school. She is a very intelligent girl, with an IQ of 300, capable of becoming Sailor Mercury (セ ー ラ ー マ ー キ ュ リ ー Sērā Mākyurī?, translated in Spain as "Warrior Mercury"); the justice of knowledge, capable of controlling water in its liquid, solid, gaseous states, and even fog.>>


El día de hoy les traigo a Sailor Mercury quién he modificado mucho su aspecto porque quería hacerlo bastante latino, el mayor cambio fue pasar del cabello corto al cabello largo.

Ella era <<"Ami Mizuno (水野 亜美 Mizuno Ami?, "Amy" en España y América) es "El ratón de biblioteca" en la escuela de Usagi. Se trata de una chica muy inteligente, con un coeficiente intelectual de 300, capaz de convertirse en Sailor Mercury (セーラーマーキュリー Sērā Mākyurī?, traducido en España como "Guerrero Mercurio"); la justiciera del conocimiento, capaz de controlar el agua en sus estados líquido, sólido, gaseoso, e incluso niebla.>>
---
Referece/Referencia
Takeuchi, Naoko (6 de julio de 1992 — septiembre 5, 1996). «Act 2». Bishōjo Senshi Sailor Moon Volume 1. Kodansha. ISBN 4-06-178721-7.

FINAL ART / ARTE FINAL

Here is the definitive design so you can better appreciate it with details:
Aquí está el diseño definitivo para que lo puedan apreciar con más detalle: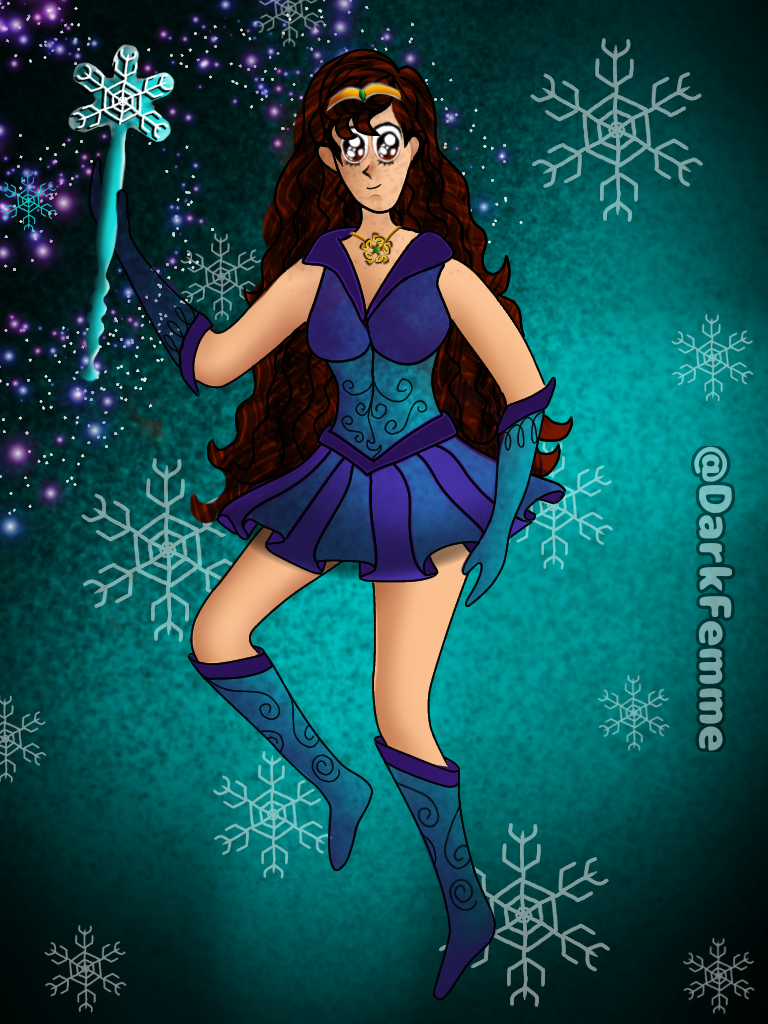 ---
This video was edited with the free application of Ciberlink, Power Director and the .MP3 file used is by Audio Library -copyright free- to listen to it in full
Este video fue editado con la APP gratuita de Power Director de Ciberlink y el audio usado es del Audio Library de YouTube, libre de derechos de autor, para escucharla completa
---
PRESS HERE /// PRESIONA AQUÍ

---
I hope like it! / ¡Espero que les guste esto!


Twitter: https://twitter.com/FemmeDark
Instagram: https://www.instagram.com/dark.femme.box
Discord: DarkFemme#3243
Telegram: @DarkFemme
Facebook: DarkFemme Box


Nota:
Todas las imágenes, el vídeo, los separadores y la firma son de mi autoría, realizados con Ibispaint Z.
Video editado con PowerDirector de Ciberlink.
Contenido Original que será publicado en otras redes con el mismo nombre de usuario.
---

---
▶️ 3Speak
---
---