Have a Positive Attitude of Expectancy
Last Thursday, I shared a post about the Pygmalion effect -
https://www.ctptalk.com/ctpcontent/@darmst5339/the-pygmalion-effect-expectations-unleashed
I talked about how others expectations have an impact on our behaviors but it all starts with us. Do you have a positive attitude of expectancy?
A key to this effect is the acceptance of the expectation by one's self. If you yourself, do not believe you can accomplish or meet the expectations, you can't. It is as easy as that.
Yes, I know it sounds like something your mother would always tell you before you went off to compete in that big competition or had a test in school. But it is so true, first you must believe in yourself and expect positive results.
If you start your business and expect to lose money, you will. When you set your mind to something either positive or negative, you are more than likely going to get close to the results you expect. When you believe in yourself, you tend to focus more on getting the best results possible. You prepare, you practice, you plan and then you go and execute what you did over and over in your mind.
It is like the old saying "Are you happy because you sing or do you sing because you are happy?" Start with a positive thought or action. Have that positive attitude of expectancy and who knows you may become that next crypto dolphin or whale? It all starts with a positive thought.
What are you thinking? What are you expecting to happen? Are you expecting the best or the worst? I hope you are expecting the best because I am.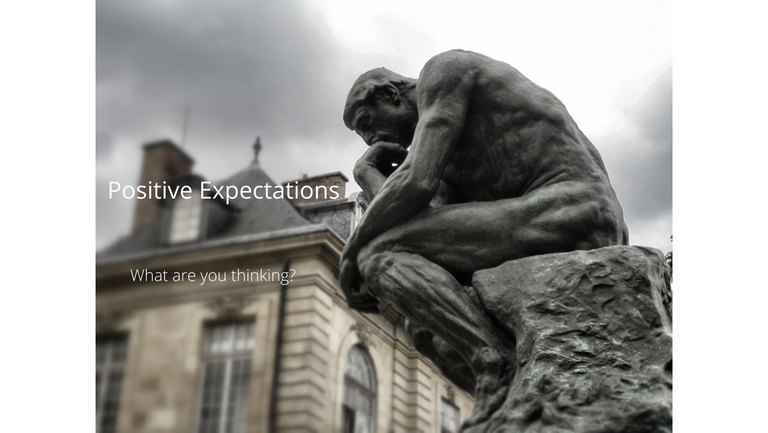 ---
---