Larry The Postman Challenge - Just Do It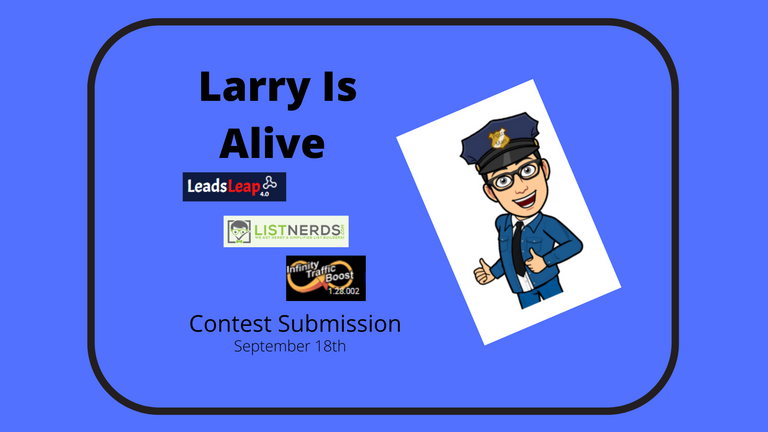 There are some days where you just need to focus on your task list instead of finding other things to do. All this morning and into the afternoon, I would find things around the house that I started doing and then would stop to start something else.
I was neglecting my daily online task list by doing that. Finally I told myself to sit down and "Just Do it". Afterwards I feel much better knowing that it has been taken care of.
Are there things that you just keep putting off? Well to that I say "Just Do It."
ListNerds Proof of Work
ListNerds if you are not a member you can click the banner below. From the inbox you need to click on 10 emails to qualify for 1 ticket and show proof of your work.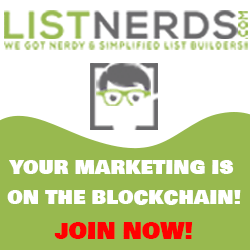 I have read over 500 mails so far this month. This is also the start of a new week in ListNerds. I completed all of the mail in my inbox so moved on to my next tasks.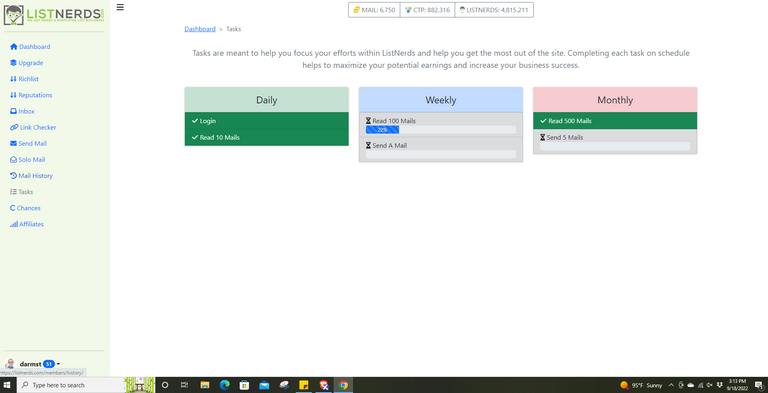 LeadsLeap Proof of Work
Leads Leap, again if you are not a member you can click on the banner below. Once inside you will need to click on 10 Ads to qualify for 1 ticket and show a screen show from the dashboard displaying the clicks and date.

By working Leadsleap on a daily basis, I am earning from $0.01 to $0.02 cents per day in addition to the credits that I am earning. With LeadsLeap, you can request a payout when you reach $10.00 plus there are other ways on the site to earn toward that $10.00.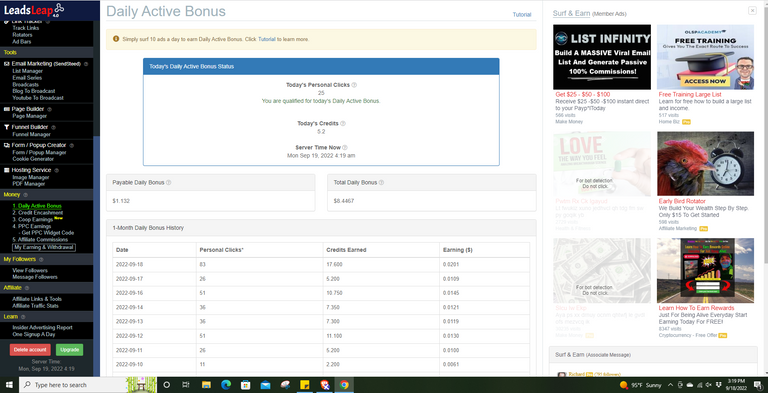 Infinity Traffic Boost Proof of Work
Infinity Traffic Boost, click on the banner to join. You will need to surf 10 sites to qualify for 1 ticket and show a screen shot from the dashboard like or after you complete the 10 site

Surfing Reward pool shares are earned for each 10 sites visited. For each pool share earned, you get small amounts of BTC that can be cashed out once you get to the minimum threshold or you can use it to purchase additional advertising for your site.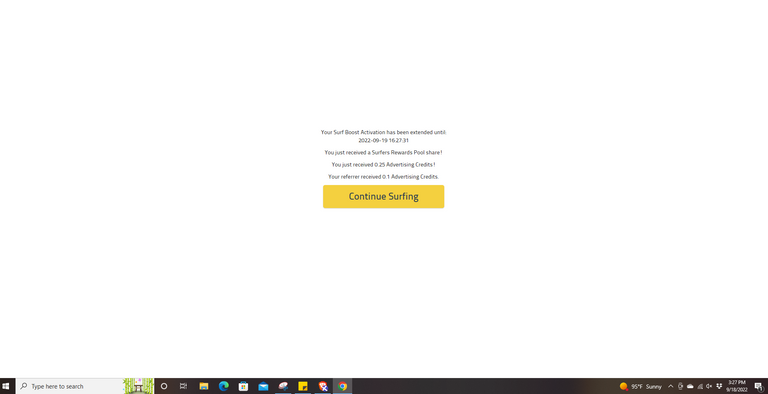 How To Participate
You can earn ALIVE and CTP delegation for one month in a daily drawing by participating.
For more information on LarryIsAlive adventures look at the post:
Introducing The New Larry Is Alive Contest.
---
To help support the community, I have become a Hive Engine Witness. My HE witness name is @darmst . If you would like to support me support the community, I would appreciate your Workerbee vote. You can vote at https://primersion.com/he-witnesses I am currently around 30th on the list.
---
---